Slow Cooker Cranberry Chicken is only three ingredients and is the perfect way to use up some of your Thanksgiving leftovers!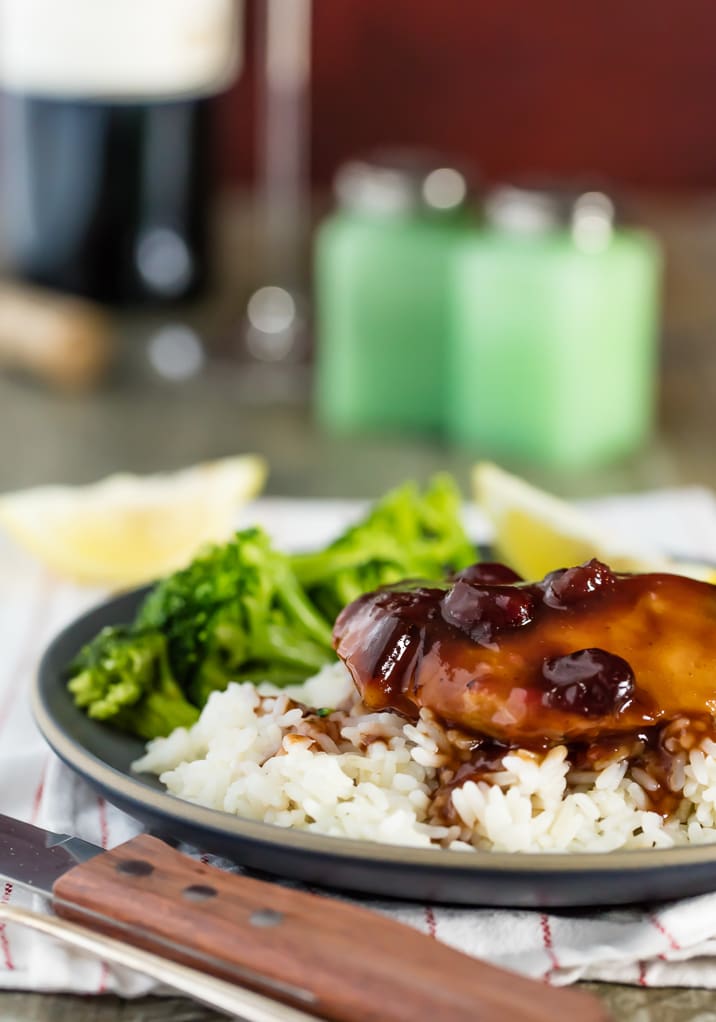 Slow Cooker Cranberry Chicken
This Slow Cooker Cranberry Chicken is the perfect way to use up leftover cranberry sauce from the holidays. When you're burned out on turkey and gravy, try this sweet cranberry chicken recipe and be prepared to have a new favorite dinner on your hands! And with only three ingredients, it's as easy to make as it is to eat.
One of my favorite things about Thanksgiving is the leftovers! I love to find unique and tasty ways to use up all that delicious food. This slow cooker cranberry chicken tastes completely different from the traditional turkey dinner, but still uses up all that sweet cranberry sauce. Plus, after cooking a huge dinner for everyone, you deserve a simple slow cooker meal!

What Ingredients Do I Need for Slow Cooker Cranberry Chicken?
This recipe comes together in a snap. All you need is:
Chicken. I used some boneless skinless breasts, but chicken thighs would be so juicy and tender in this sauce as well.
Leftover Homemade Cranberry Sauce. If you don't have any leftover from Thanksgiving you can just use a can of sauce. It will still taste scrumptious.
A bottle of your favorite barbecue sauce.

What To Serve with Slow Cooker Cranberry Chicken
This crock pot chicken recipe is delicious served over rice with a nice vegetable on the side. But it would be delicious on its own with a big green salad, or even with mashed potatoes. Any way you like it, this sweet and slightly savory dish is a winner!
Throw the ingredients in the slow cooker and give yourself a much deserved day off after the hustle and bustle of Thanksgiving. This is the perfect after-holidays meal!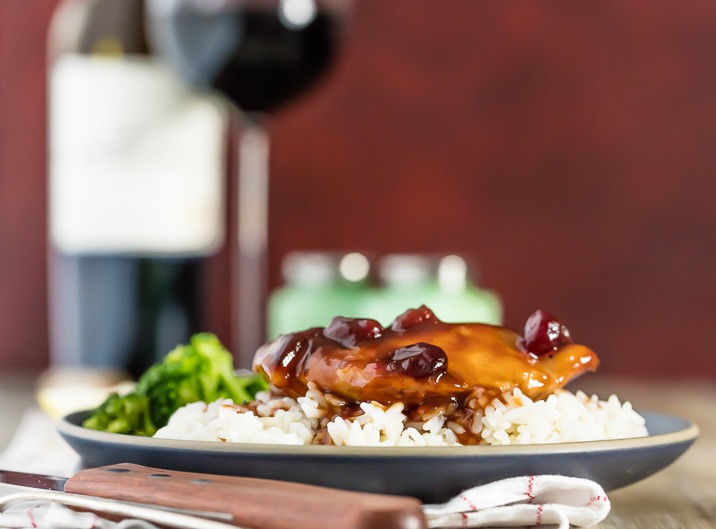 Can Slow Cooker Cranberry Chicken Be Frozen?
Yes! This cranberry chicken freezes beautifully for up to two months. Just cover the cooled chicken and sauce and then store in an airtight container in the freezer.
How to Reheat Slow Cooker Cranberry Chicken
The day before you you want to serve, thaw out the cranberry chicken in the refrigerator overnight, then bake or microwave. Leftover leftovers are always delicious!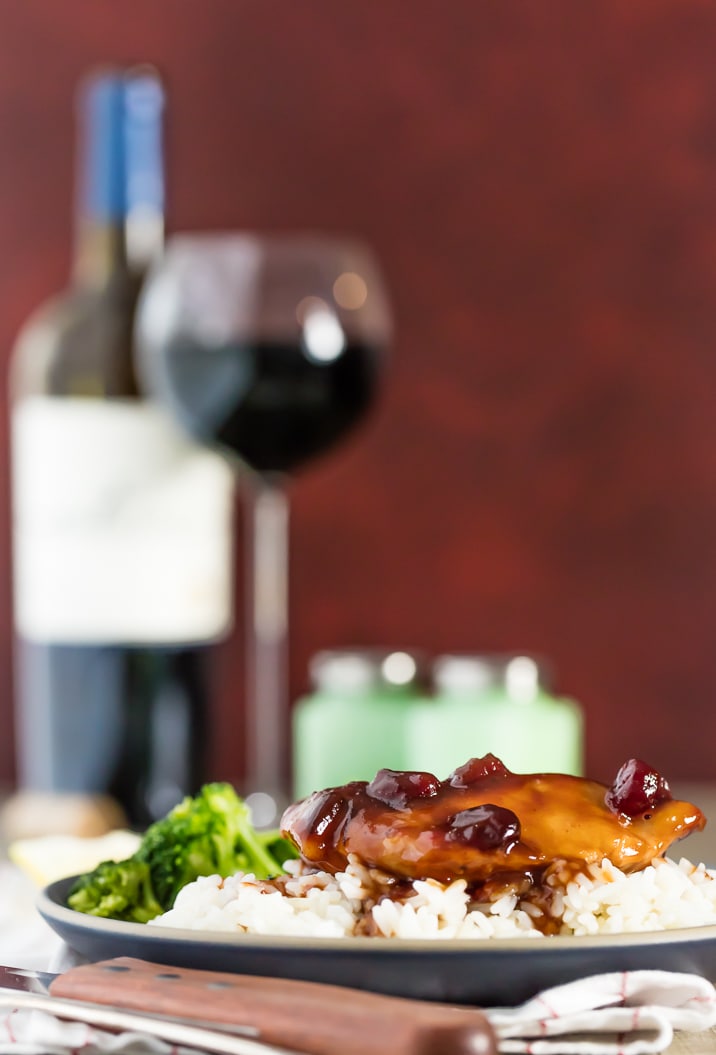 See the recipe card below for all the details on how to make this simple Slow Cooker Cranberry Chicken. Enjoy!
More Cranberry Recipes
Cranberry is one of my very favorite things to cooks with. Try some of these juicy recipes:
Thanksgiving Leftovers
Try some of these delicious ways to use up all those Thanksgiving leftovers. They're so good!
This cranberry chicken slow cooker recipe is such a favorite around my house and makes me look forward to all those meals after the meal! I hope you love it as much as we do!