Slow Cooker Hawaiian Pizza Macaroni and Cheese…is this heaven? This creamy mac and cheese is made in a crockpot…can you believe it?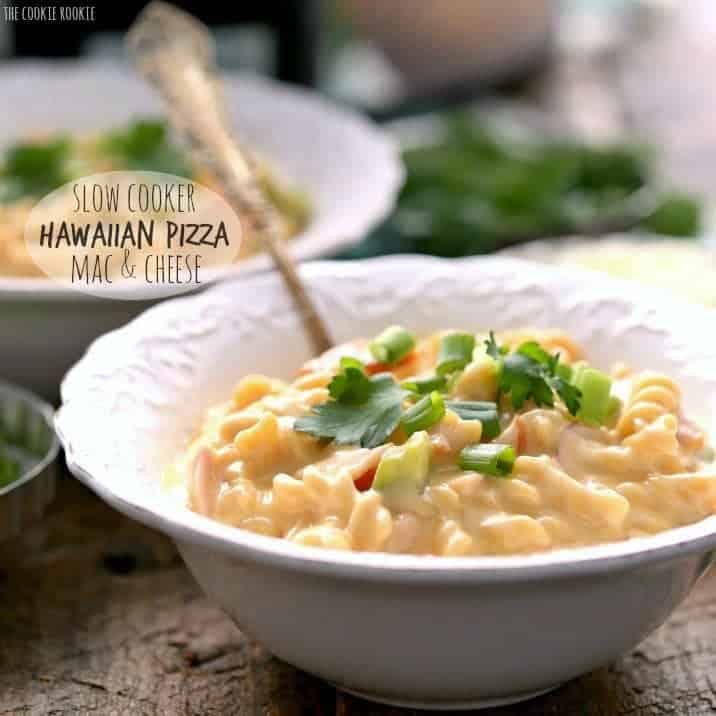 Back before I started Cookie Rookie, I couldn't cook ANYTHING. I know you guys don't believe the extent of my lack of cooking knowledge. I'm saying…I COULDN'T COOK ANYTHING. Easy Mac was my BFF. So sad and so true. Lucky for me, homemade "easy mac" is just as easy as the store-bought version!
This quick and delicious Slow Cooker Hawaiian Pizza Macaroni and Cheese is a favorite at our house, and it's so easy, anyone can make it!
Even my former self. :)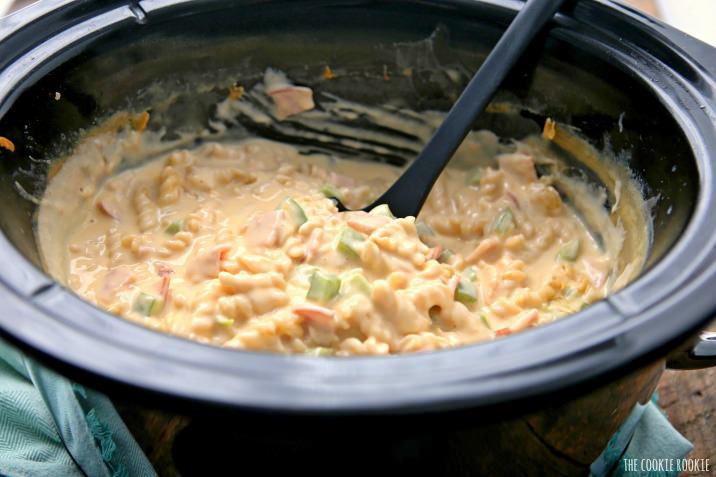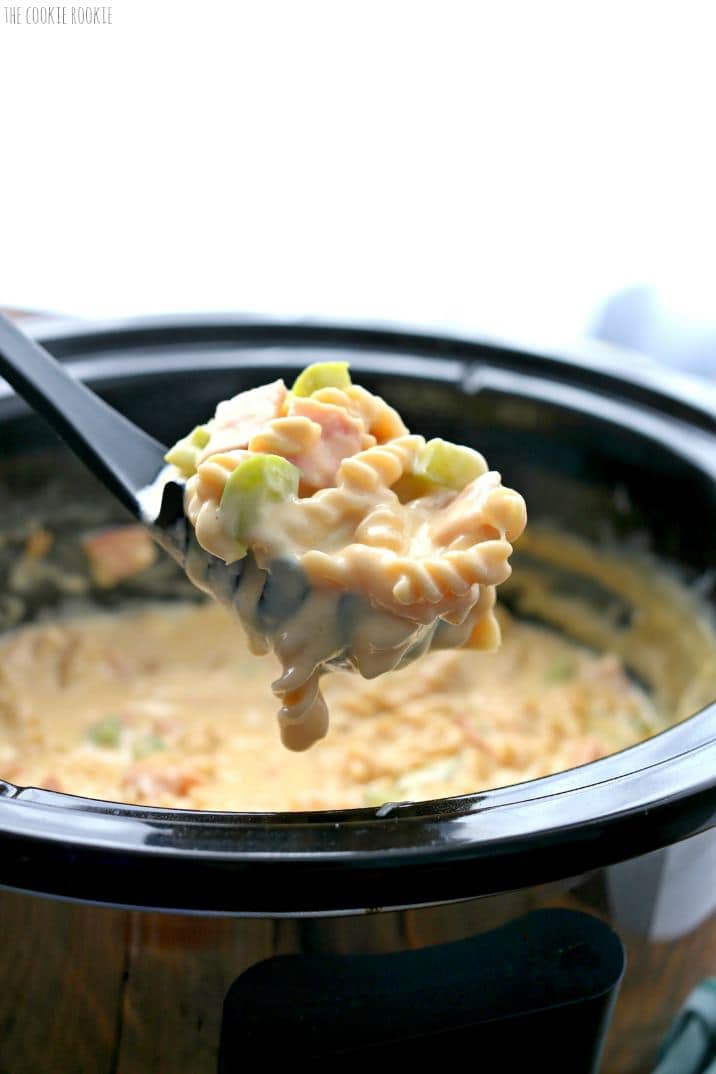 As much as I'm a lover of all things cheese, I'm also a lover all all things Hawaiian Pizza. There's just something about the way those flavors blend together. Heaven! Mix them with creamy macaroni and cheese and you have a meal anyone will love!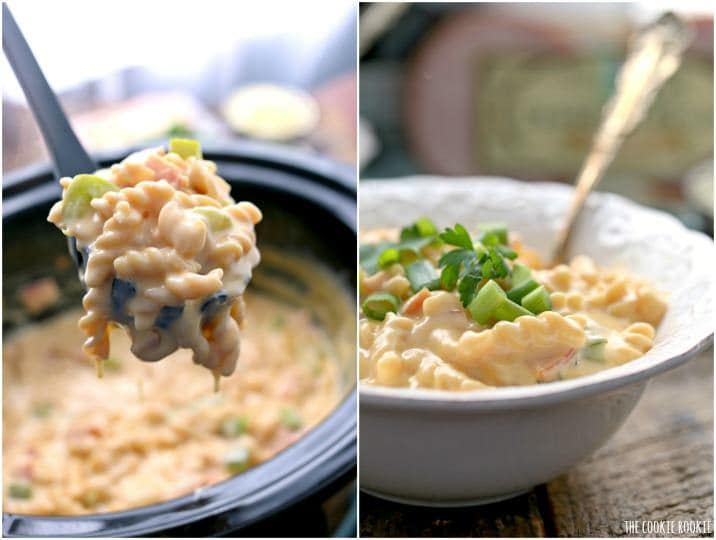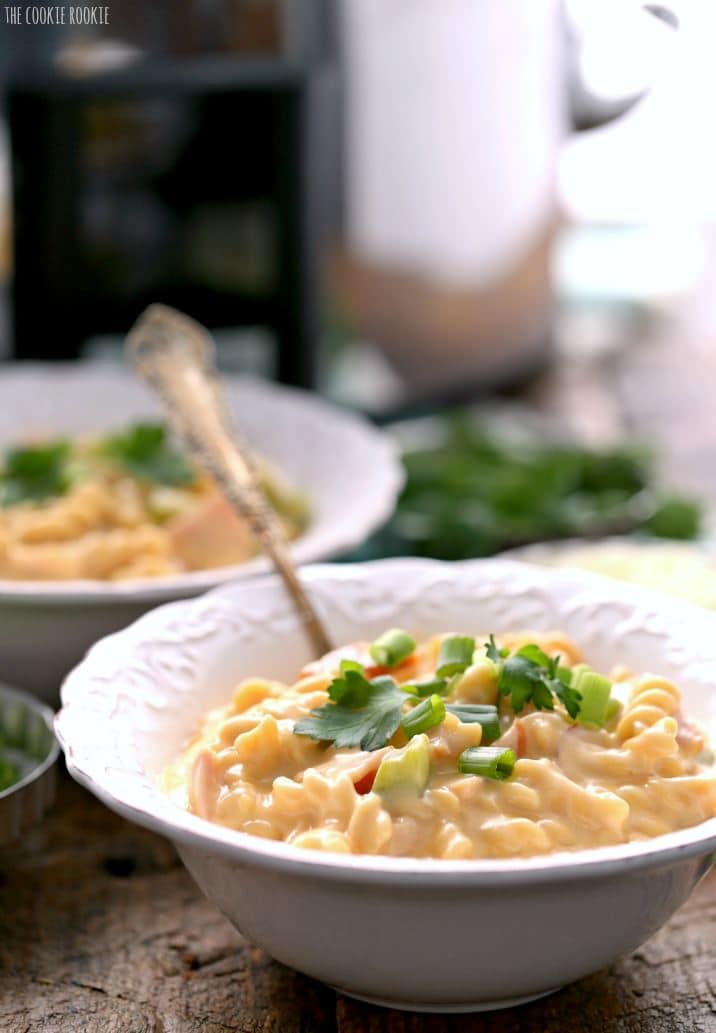 My favorite part of the Hawaiian Pizza flavors?? The Canadian Bacon. I have told you guys about one of my favorite brands, Jones Dairy Farm, and I was lucky enough to get to use their Canadian Bacon in this recipe! I've used their sausage in both my Hawaiian Stuffing (sensing a trend here?) and my Crockpot Mediterranean Quiche, and it's SO fresh and delicious. Their Canadian Bacon is unbelievably good. I've actually been eating it long before I knew I loved Jones Dairy Farm. I use it a couple times a week to make breakfast sandwiches! The quality is second to none, and I love that it's a family owned business I can trust. I really hope you'll check them out!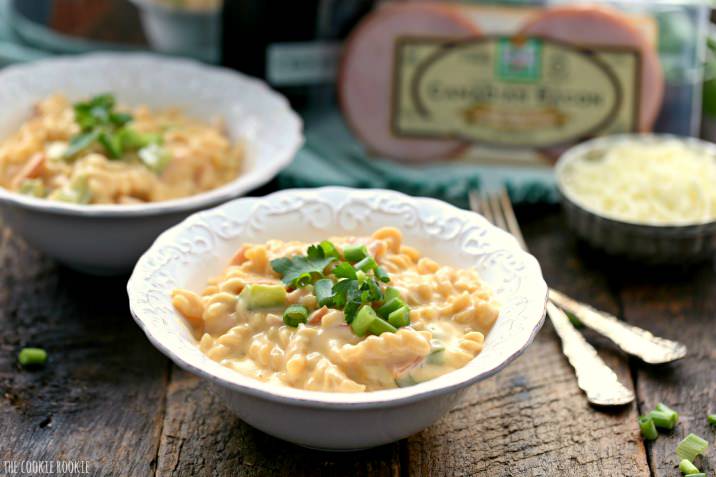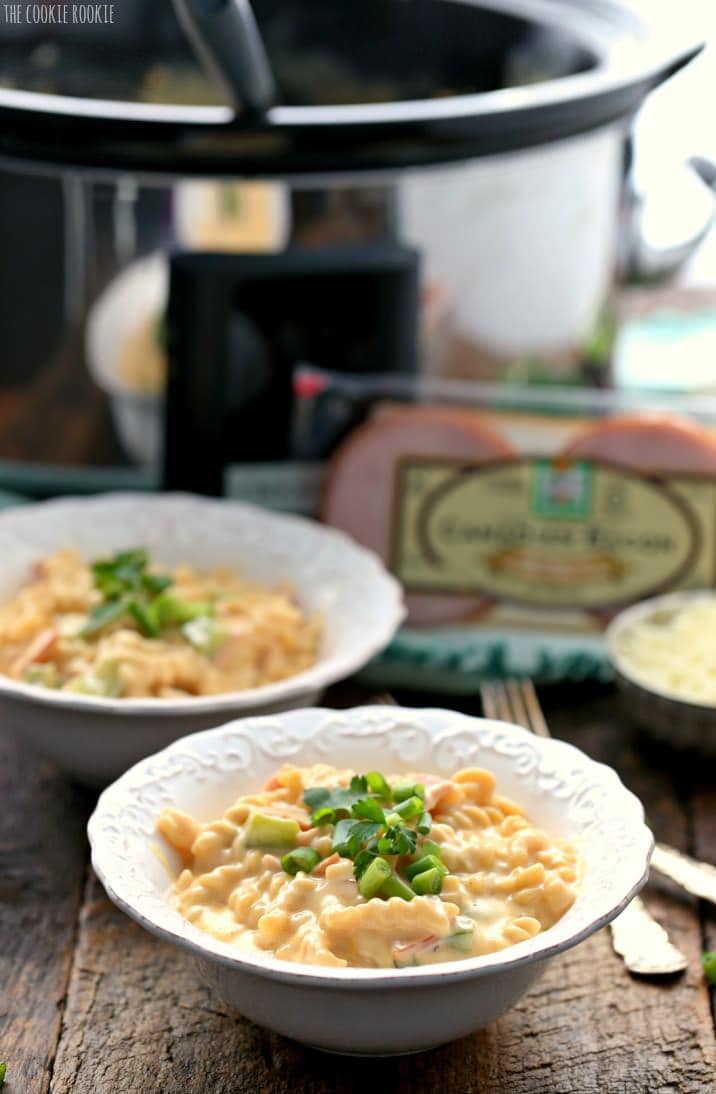 This Macaroni and Cheese is surprisingly creamy, and would be delicious packed with all of your favorite ingredients. I plan to try this recipe with lots of different option in the future. Anything with this much cheese needs to be made again and again. I can't stop.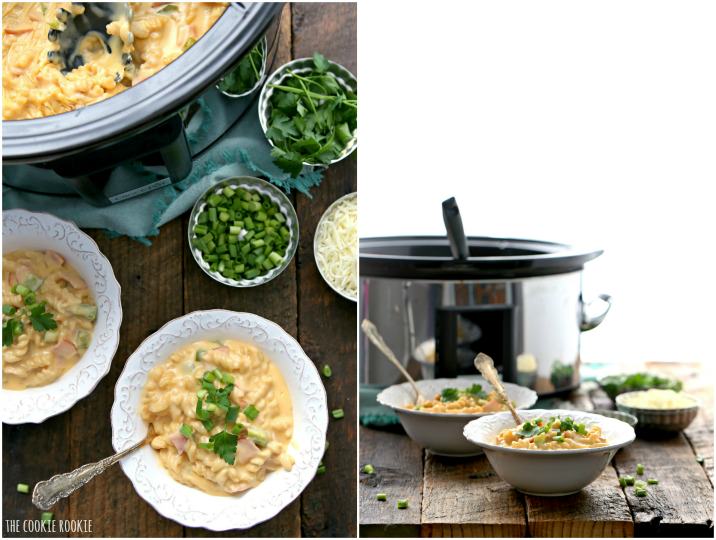 Stay tuned for a fun giveaway later this week! I think you guys will be pretty excited!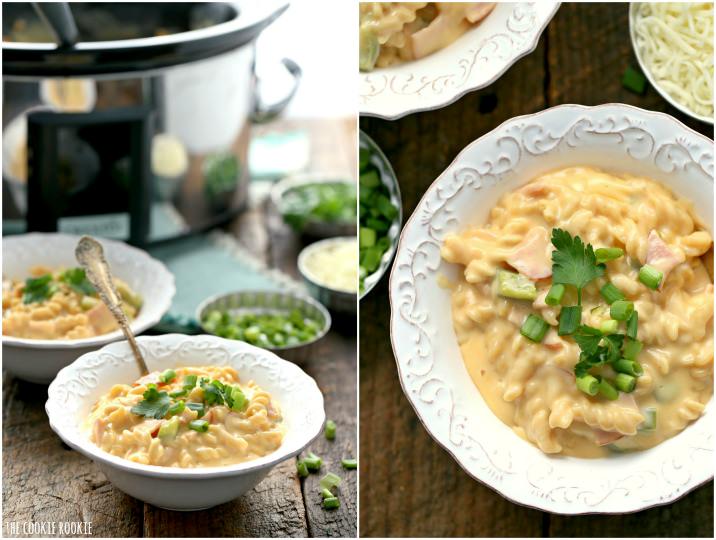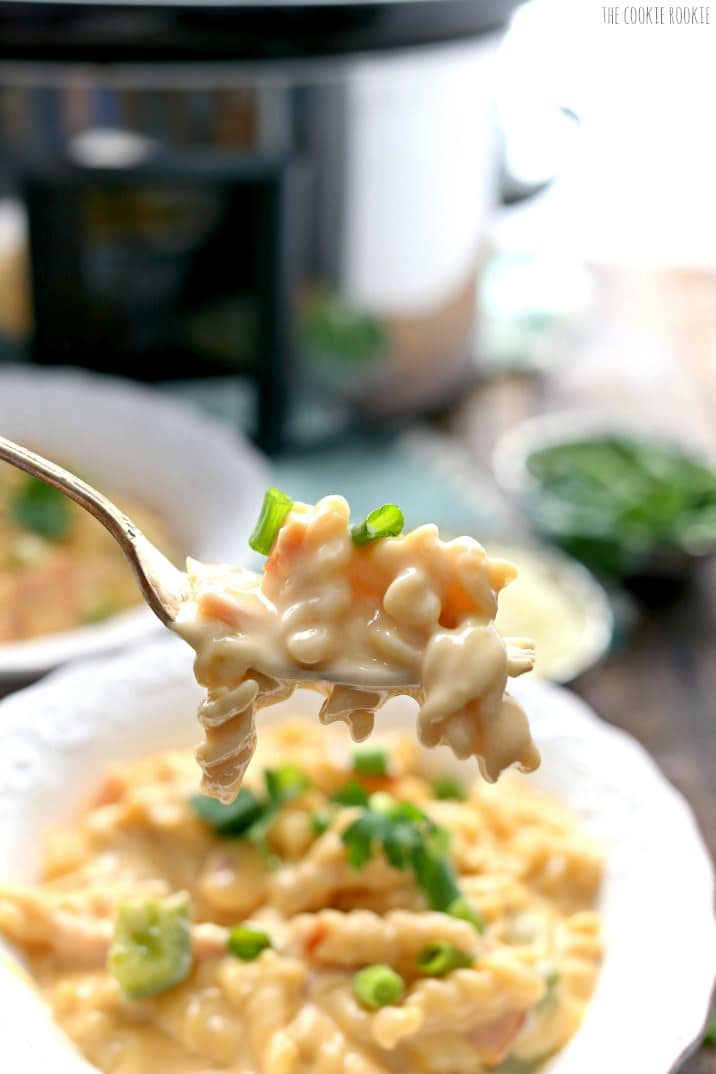 Enjoy!
This recipe was written within a partnership with Jones Dairy Farm. All opinions are 100% my own. Thank you so much for supporting the brands that support The Cookie Rookie!