SMOKEY SOUTHWEST CHEESE DIP is the ultimate party dip for any cheese lover! Cannot get enough!
I have been trying to cook healthier dishes lately. I've made skinny smoothies, skinny chicken salad, and even made my own vinaigrette! But all of those delicious recipes don't hold a candle to my true culinary love…CHEESE. Even when cooking healthier, I still have to have my cheese fix from time to time. This recipe isn't healthy, but its delicious. Smokey Southwest Cheese Dip…so good. Got my fix.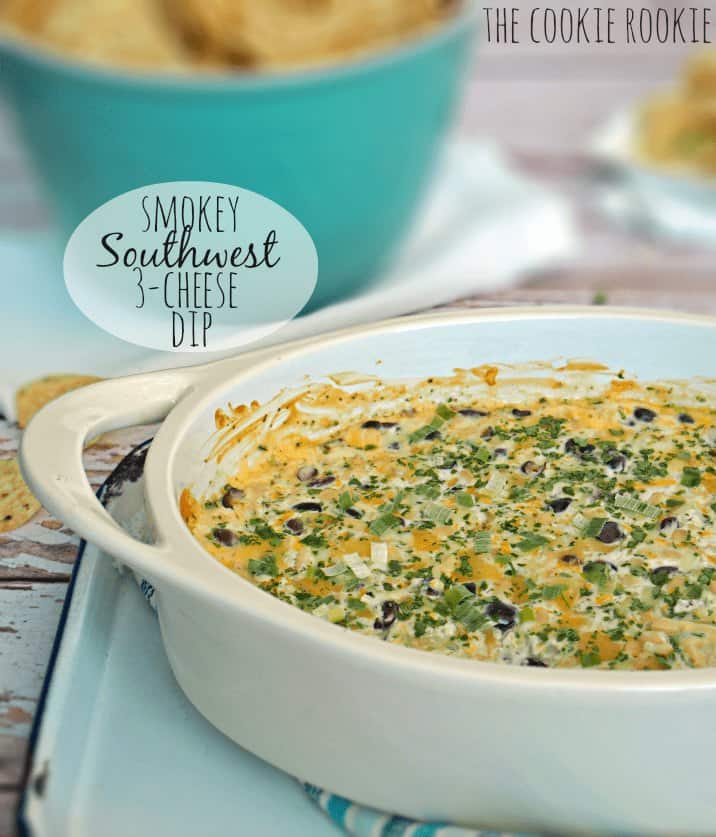 Some of my favorite Cookie Rookie dishes are the cheesy ones (big surprise). Cheesy Caprese Dip, Beer Cheese Buffalo Dip, and Stovetop Mac & Cheese. You can go ahead and add this 3-cheese dip to my list of favorites. It's smokey, cheesy, melty…tasty. On and easy. Its that too. Win Win.
I love the type of dips that you can mix everything together, put in the oven, and then eat immediately. I don't want to wait long when cheese is involved. This is my kind of dip. (Most dips are my kind of dip…but this one really REALLY is my type of dip)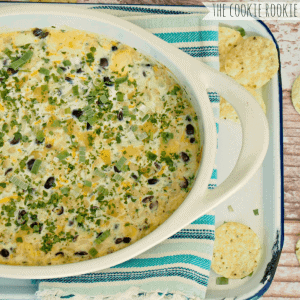 Please look at that melty cheese. I know. Delicious.
I made this for a game night we had at our house over the weekend. It was gone before the games even started. That's what I call a success. Next time I'll make a double batch :)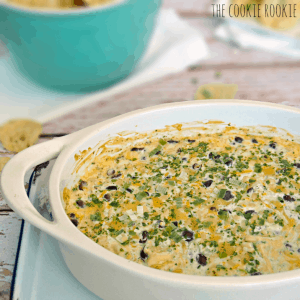 I wouldn't normally take more than one picture of the recipe "in action"…but the melty cheese just gets me every time. So just one more.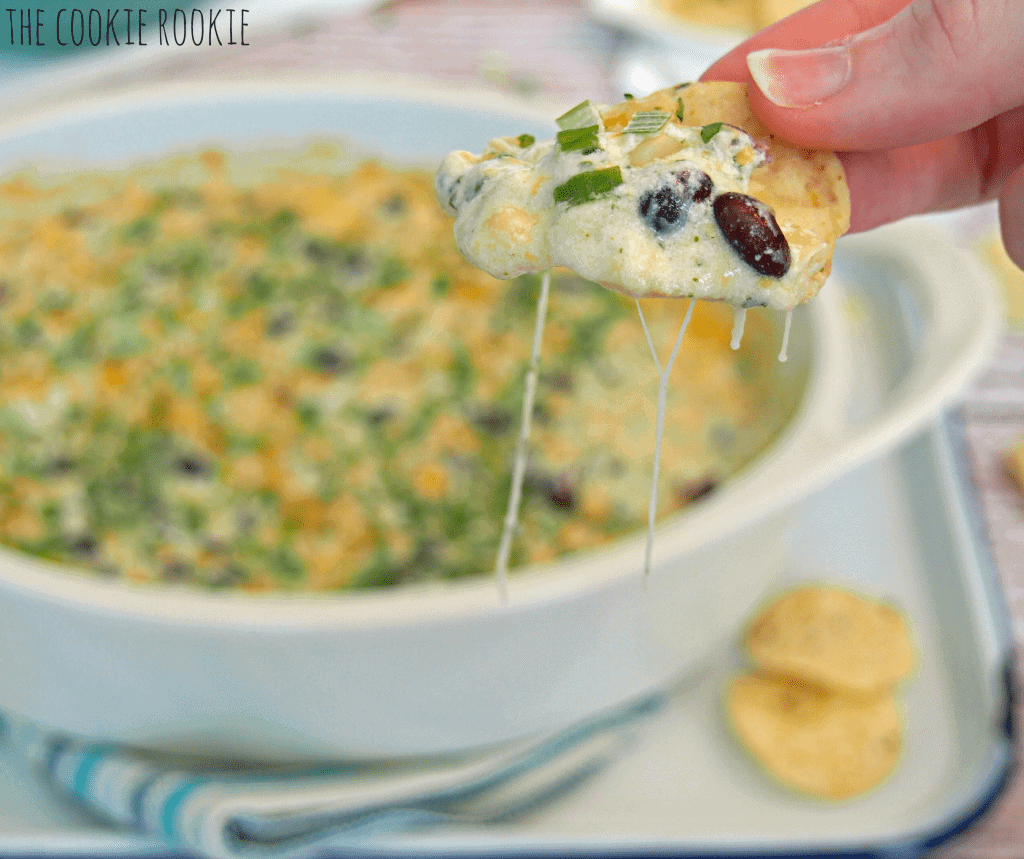 If you're looking for an easy, cheesy, sure to please-y appetizer to make for all of these Summer BBQ's popping up these days, this is just the ticket. I'll go back to cooking healthier now. I'm feeling much better after my cheese fix :). Enjoy!!