Grilled S'more Pizza made with a Snickerdoodle Crust and Salted Caramel sauce is such a fun dessert you can throw right on the GRILL! Summer has never been so fun. Perfection!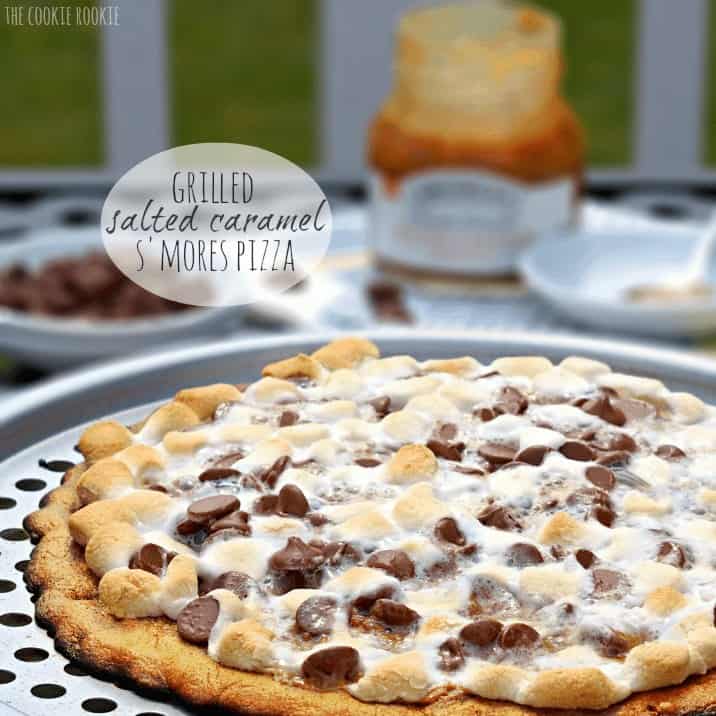 Ohhh grilling season. The best food on the planet. I've loved trying new things (new for me…not so new for everyone else!) on the grill this summer; variations of grilled chicken, side dishes, and even fruit! The flavors of summer all enjoyed during beautiful weather. Those are all great, and some are even healthy, but I've got a new treat for you. Grilled Salted Caramel Smore Pizza with Snickerdoodle Crust. You heard me.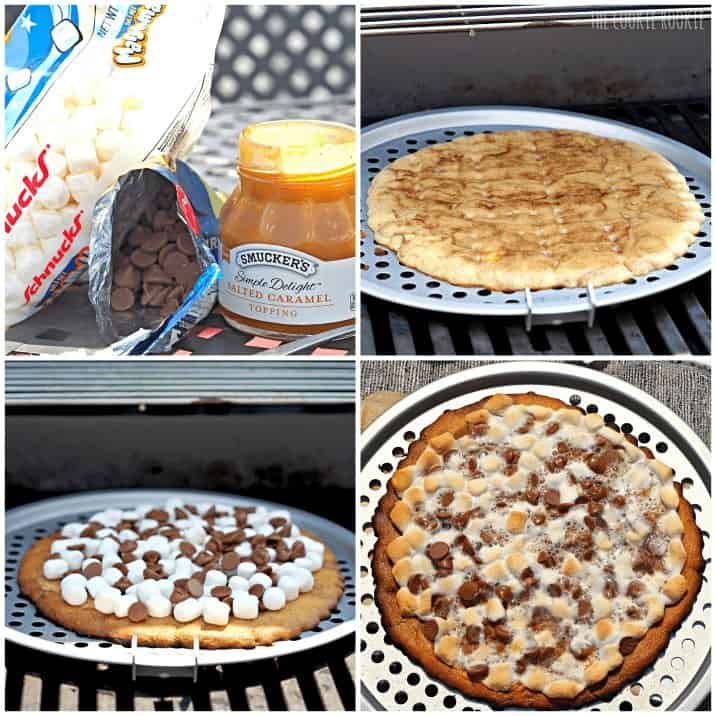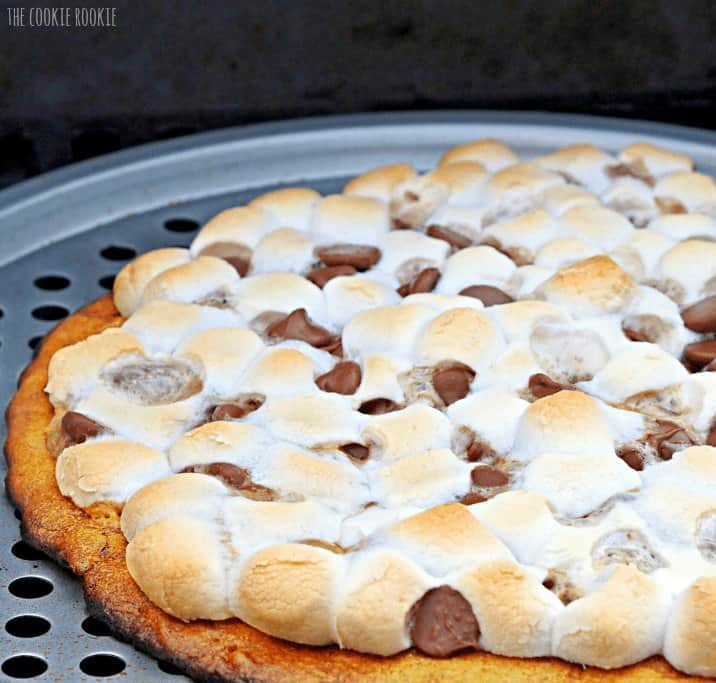 Before I really start, let me admit that there is nothing "homemade" in this grilled dessert. It was that kind of weekend for us. I used store-bought snickerdoodle dough and store-bought caramel sauce (THE SHAME!!!). I know, I know. You could totally make those on your own if you wanted to. HERE is a great snickerdoodle recipe, and HERE is our recipe for homemade caramel sauce (just add some sea salt to the mix to make it 'salted'!). But if you're in he mood for a jaw-dropping dessert and don't want to truly get your hands and kitchen dirty…then this version is for you. I had to. Please forgive me.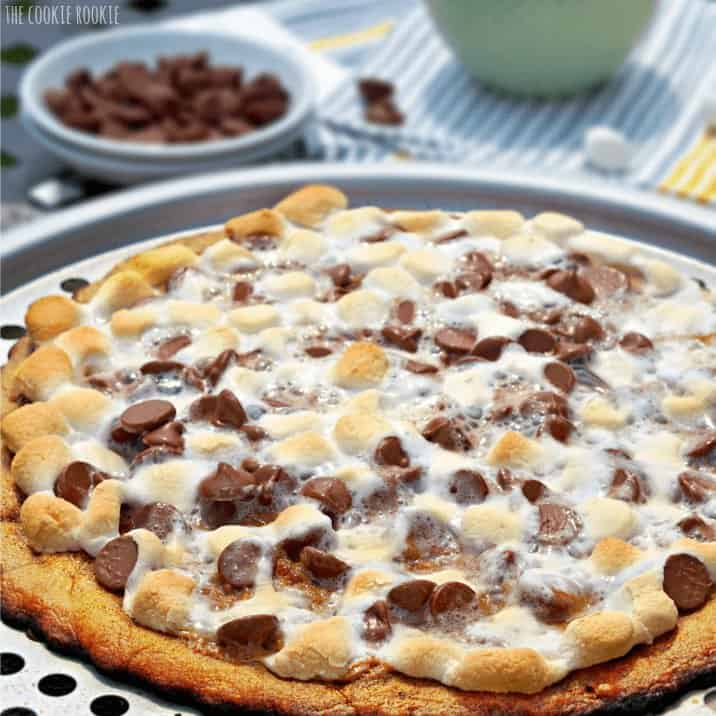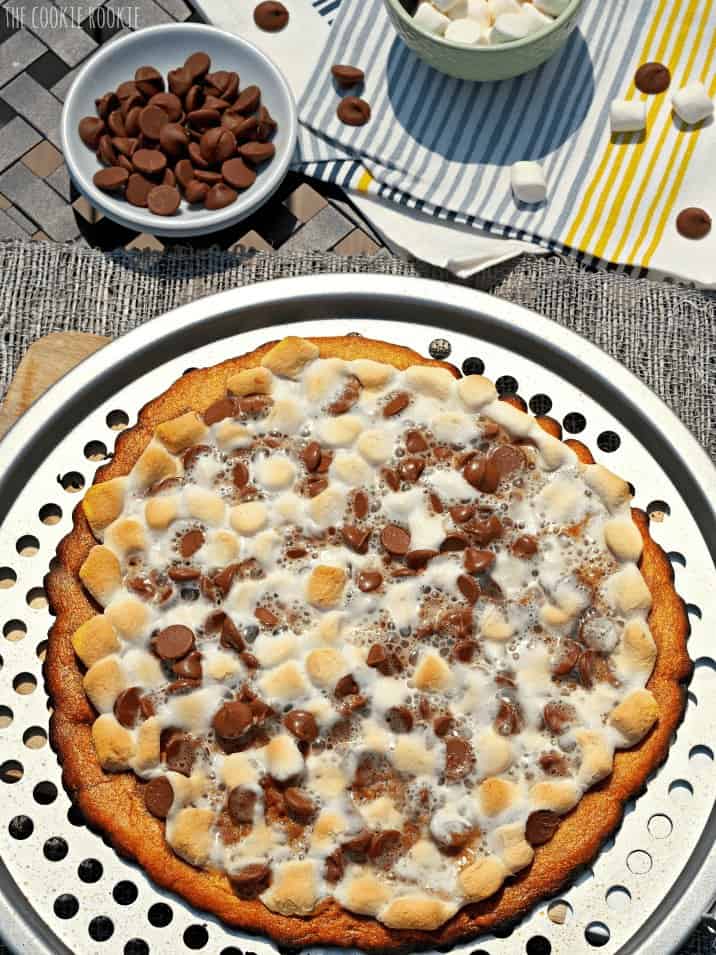 The other thing I totally need to admit is that I overcooked the cookie base. You can also make this in the oven (grilling is more fun), and it would be easier to cook the cookie evenly. The grill has a tendency to char the bottom while the top is still undercooked. The cookie WILL cook, but remove it from the heat a bit earlier than you think you should. I waited about 3 minutes too long. The cookie continues to cook on the grill pan after it leaves the grill. It was still delicious with the slightly burned bottom, and actually almost tasted even more like a real s'more! But if you prefer your cookie a bit less crispy, be sure to take it off the heat a minute or two before it looks completely done.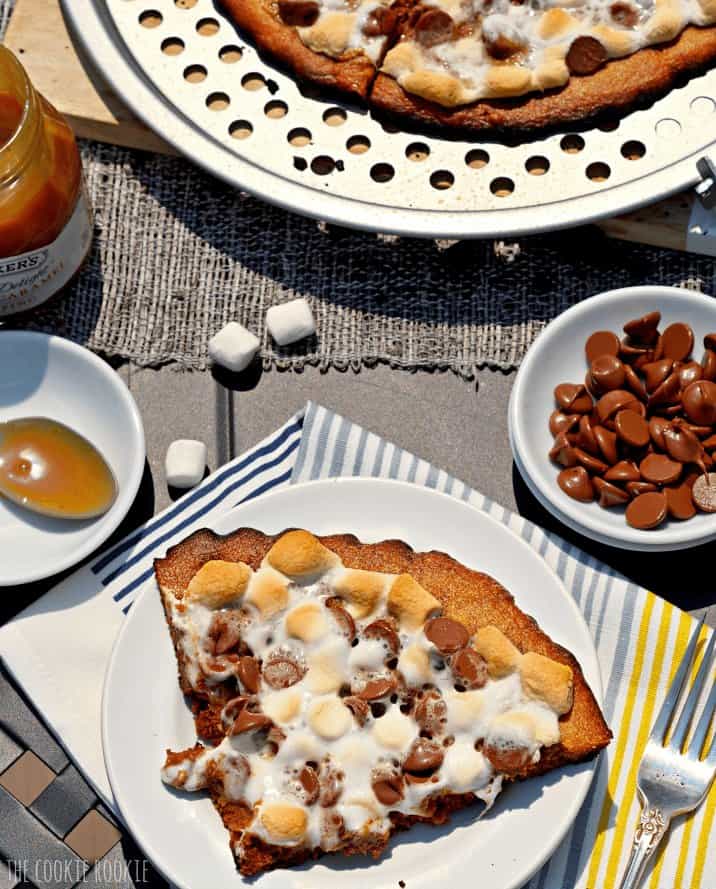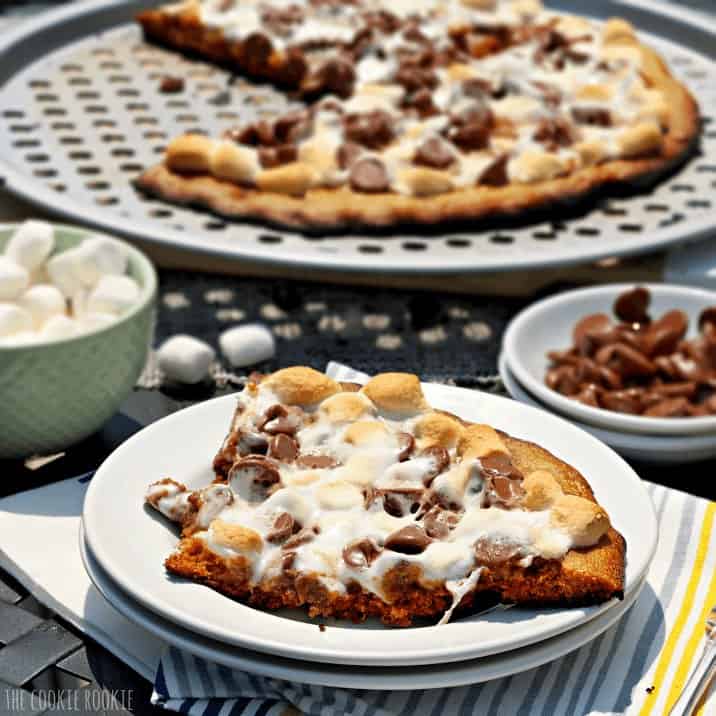 Whew. Now that I've come clean on those two little details…let's eat!! We have ooey, gooey, delicious S'more Pizza to enjoy!! This dessert was SO decadent, so delicious, I felt so guilty. It's a little slice of summer heaven.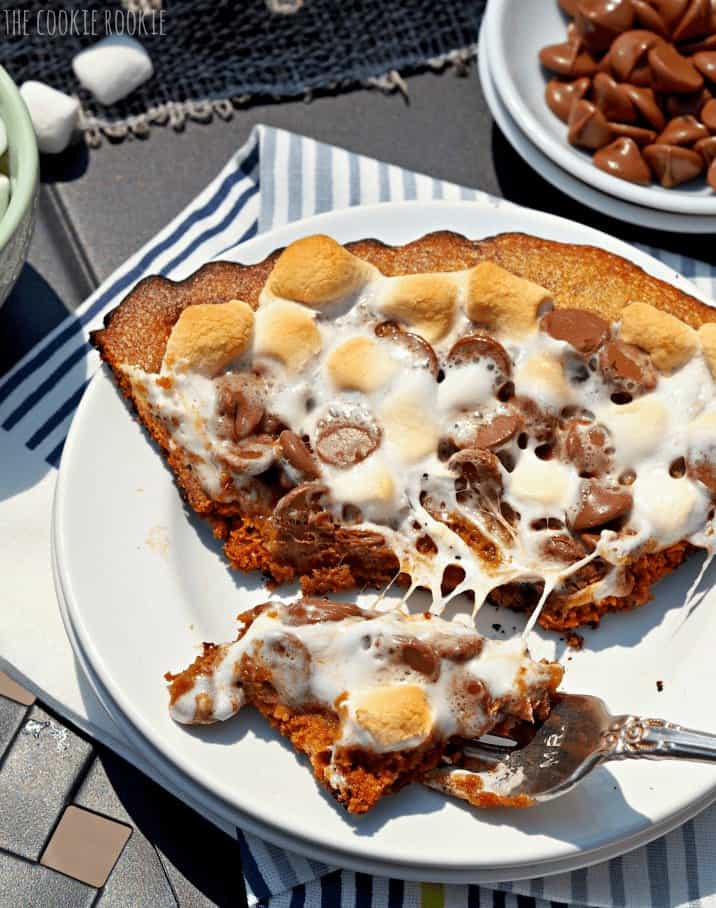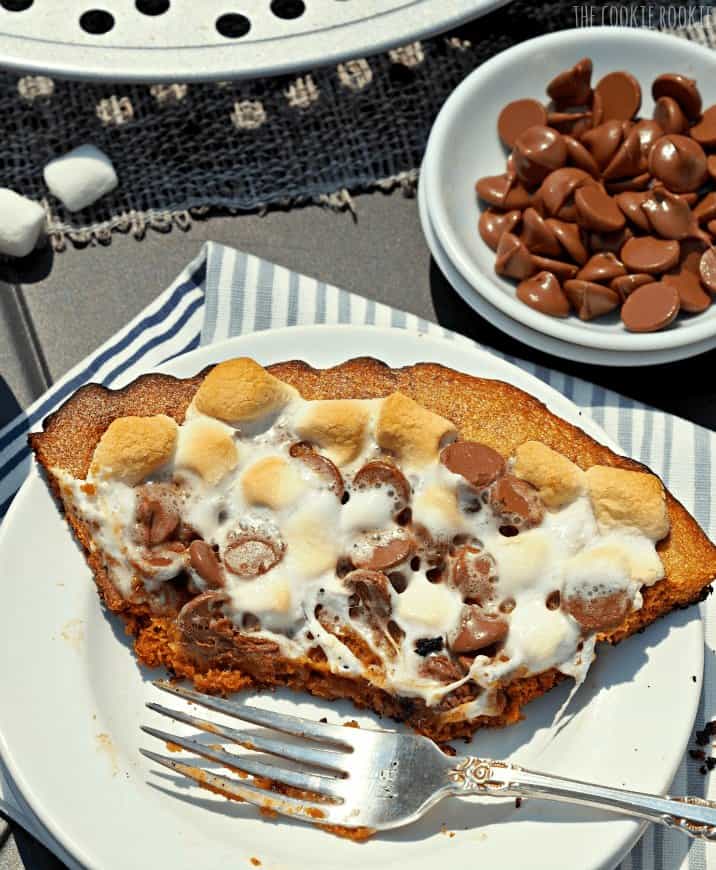 Yum. Easy, amazing, yum. Enjoy!