Spicy BBQ Chicken Tostadas are the perfect EASY Summer meal. Fun for both kids and adults!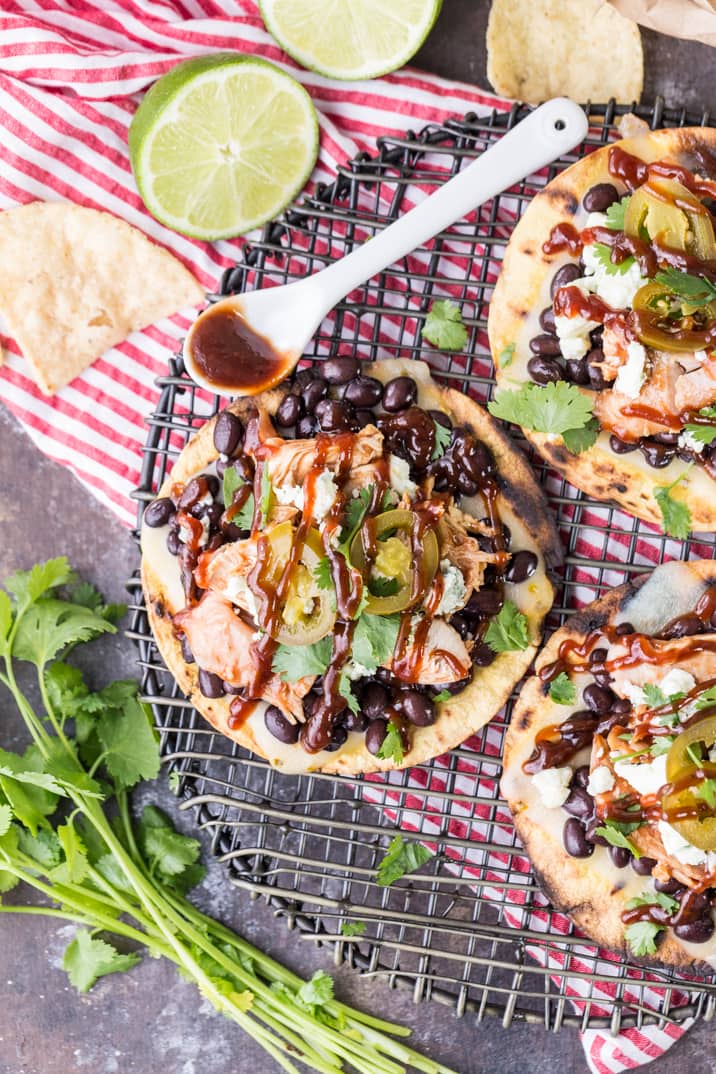 My mom recently reminded me of one of my favorite Summer meals when we were growing up. We would throw a tortilla in the microwave, covered with cheese and salsa, wait for the beep, and be on our Summer fun way. Tostadas!! Doesn't every kid love easy food like that? As an adult, I still love the ease of such a meal, but I want some grown up flavors. Flavors like BBQ chicken, fresh cilantro, black beans, jalapeños, and lots of cheese. REAL cheese. Have I gotten your attention yet?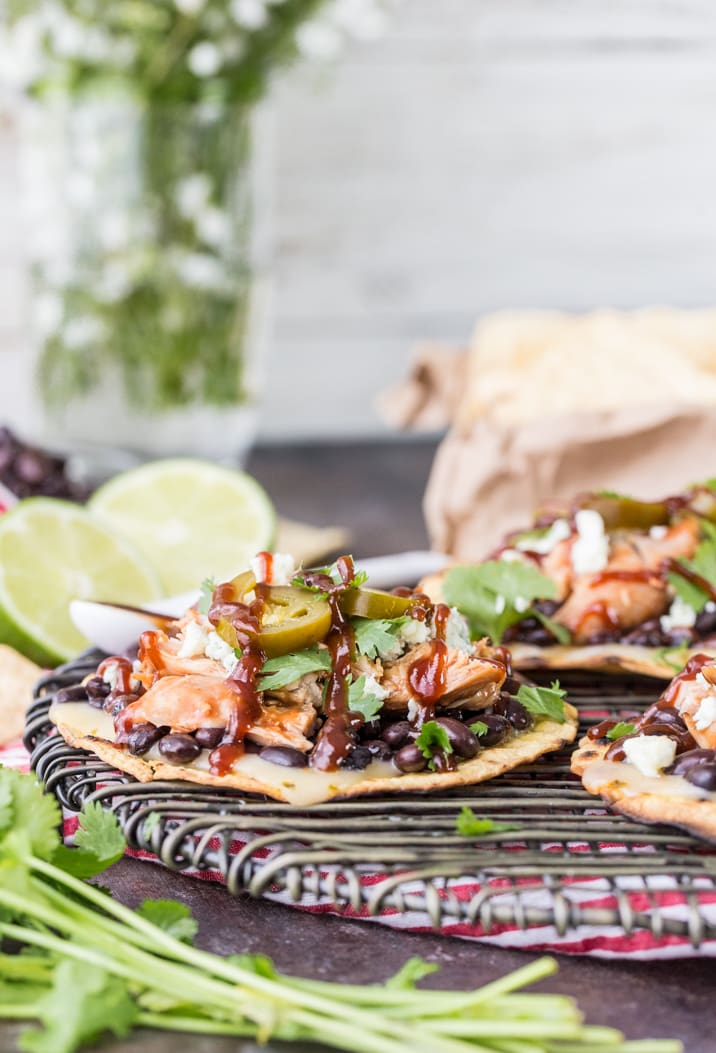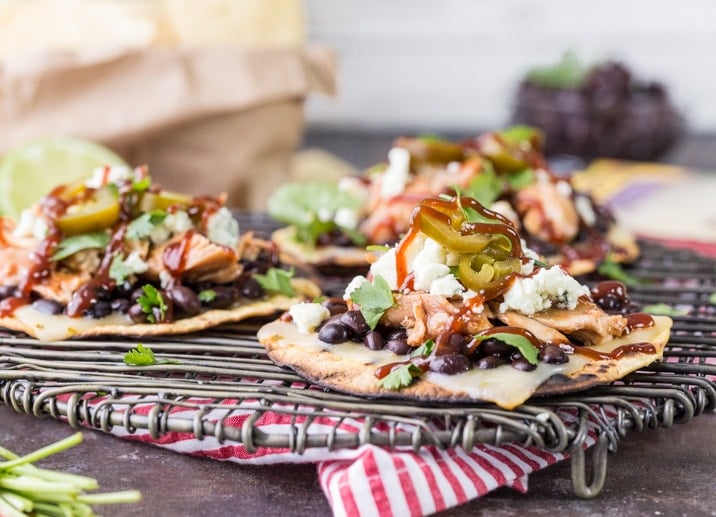 As a kid, I'm pretty sure my cheese of choice was the kind that comes in plastic packets and only has to contain 51% real cheese. That doesn't quite work for me now. I want the real stuff. I am IN LOVE with Sargento® Slices; 100% real, natural cheese with only 5 ingredients. There's really no competition when it comes to real versus processed cheese. I should have chosen this Sargento Pepper Jack Natural Cheese Slices as a kid, and I DEFINITELY choose it now. Creamy, real, delicious. The best.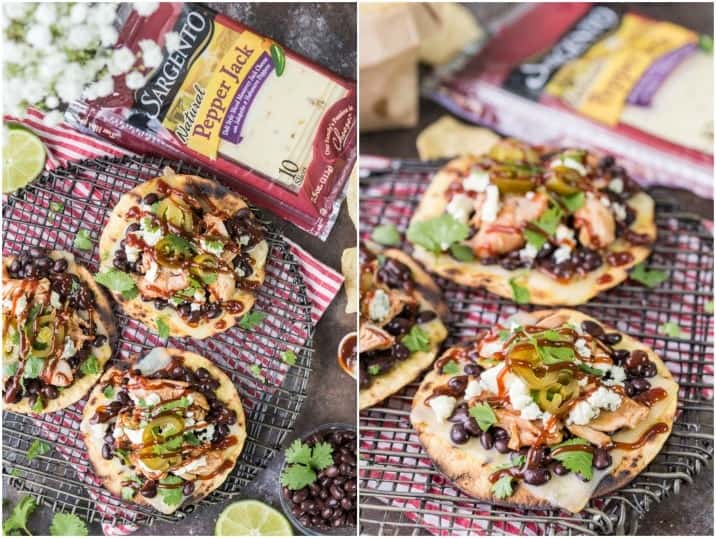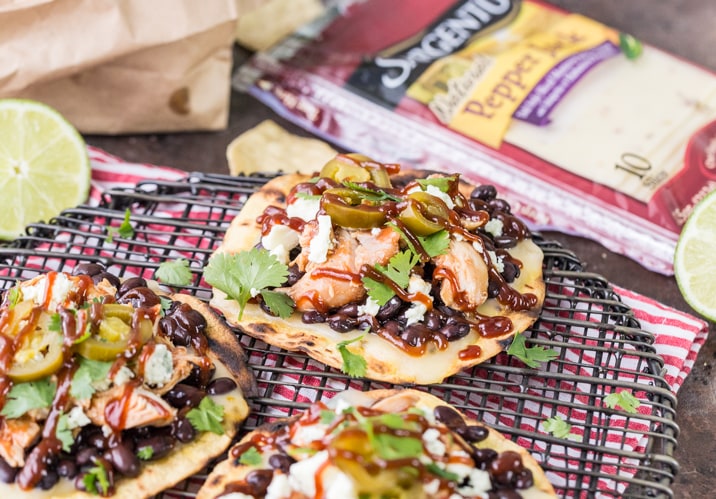 I also didn't make these Spicy BBQ Chicken Tostadas in a microwave (not to bash that method…because in my former life microwaves were my JAM).
I thought they'd be much more fun, and more perfect for Summer, by throwing them on the grill! You can make them stove-top, or on your outdoor grill in no time. Trust me, when I say a recipe is easy, it really is.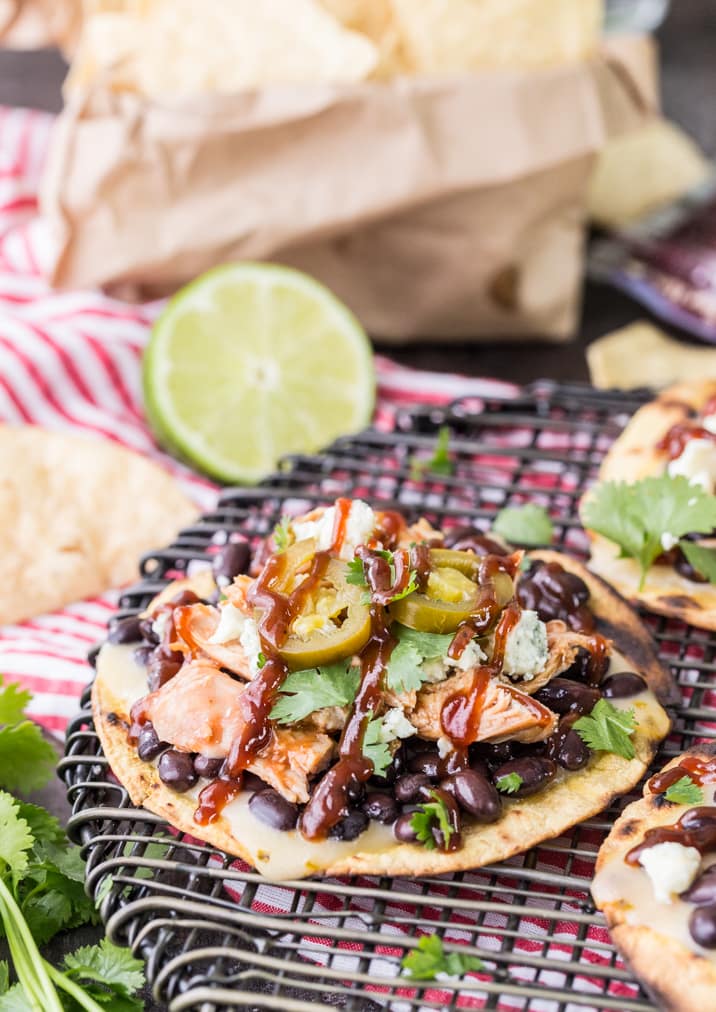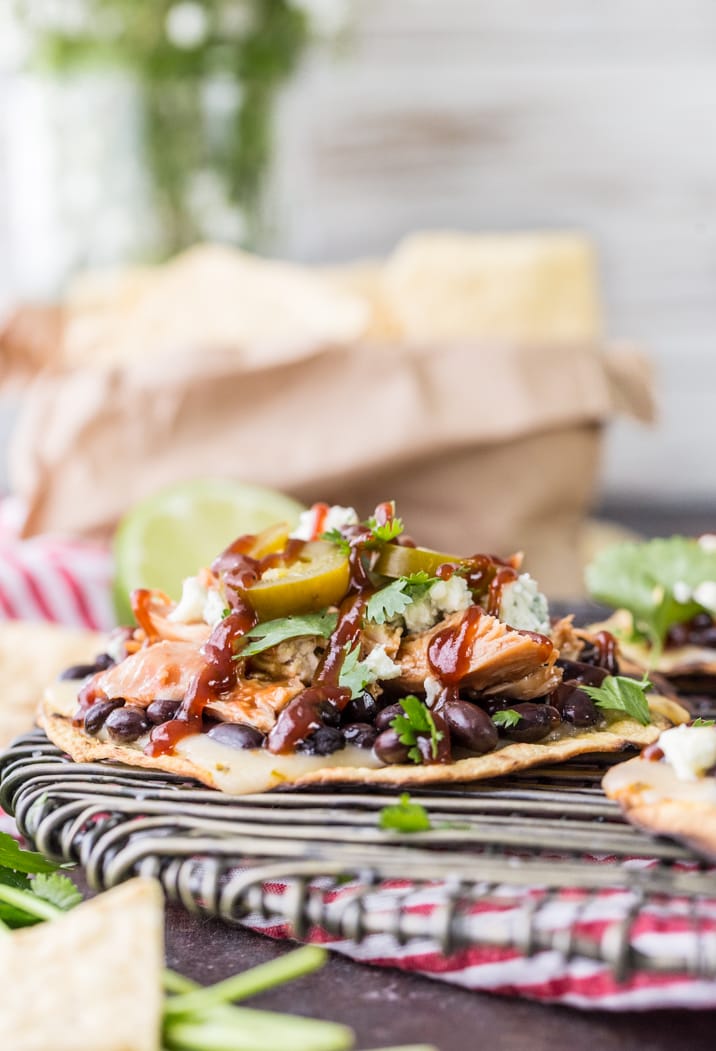 I hope you all are cheese lovers like me and LOVE this recipe. The fresh flavors are the perfect compliment to long Summer nights. Delish!