There's a new snack in town, just in time for the holidays – Sriracha Maple Oyster Crackers! These sweet, tangy, savory little pillows of goodness are perfect for parties and so easy to make.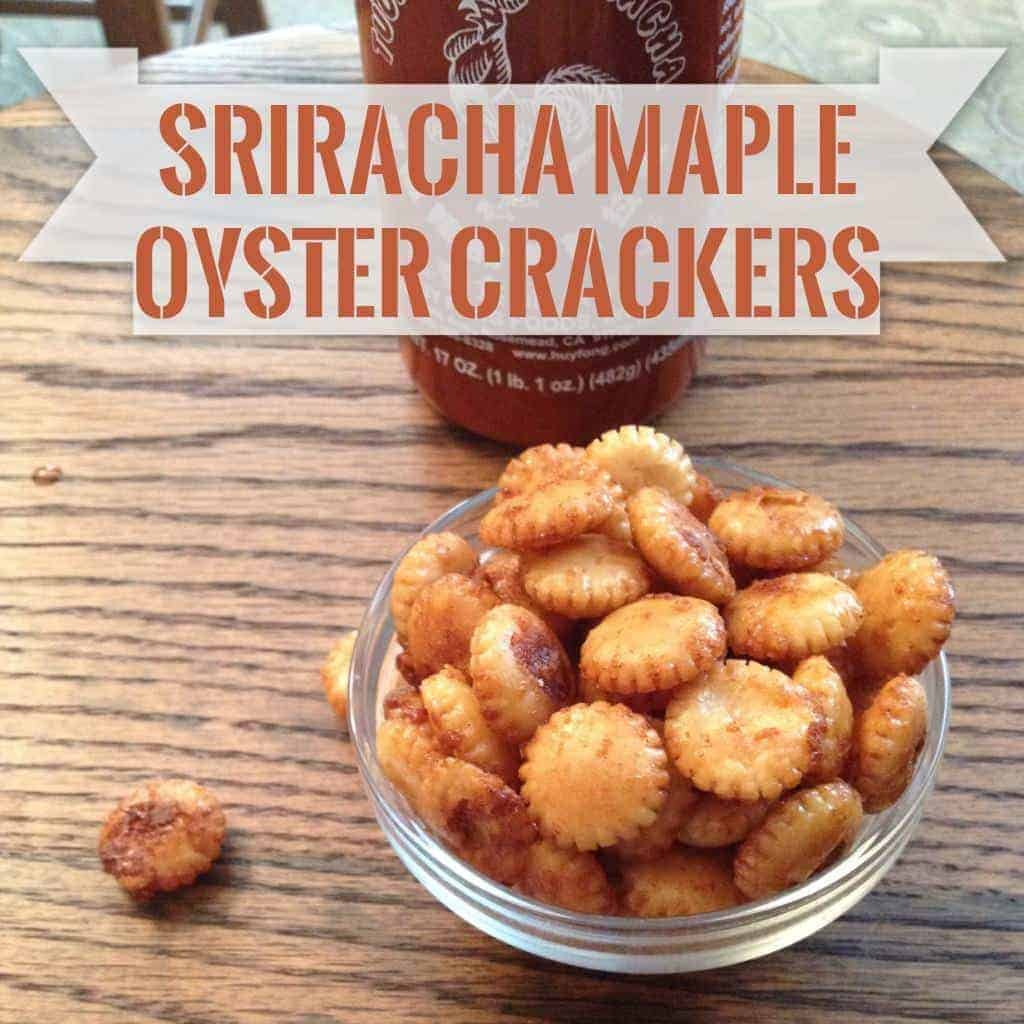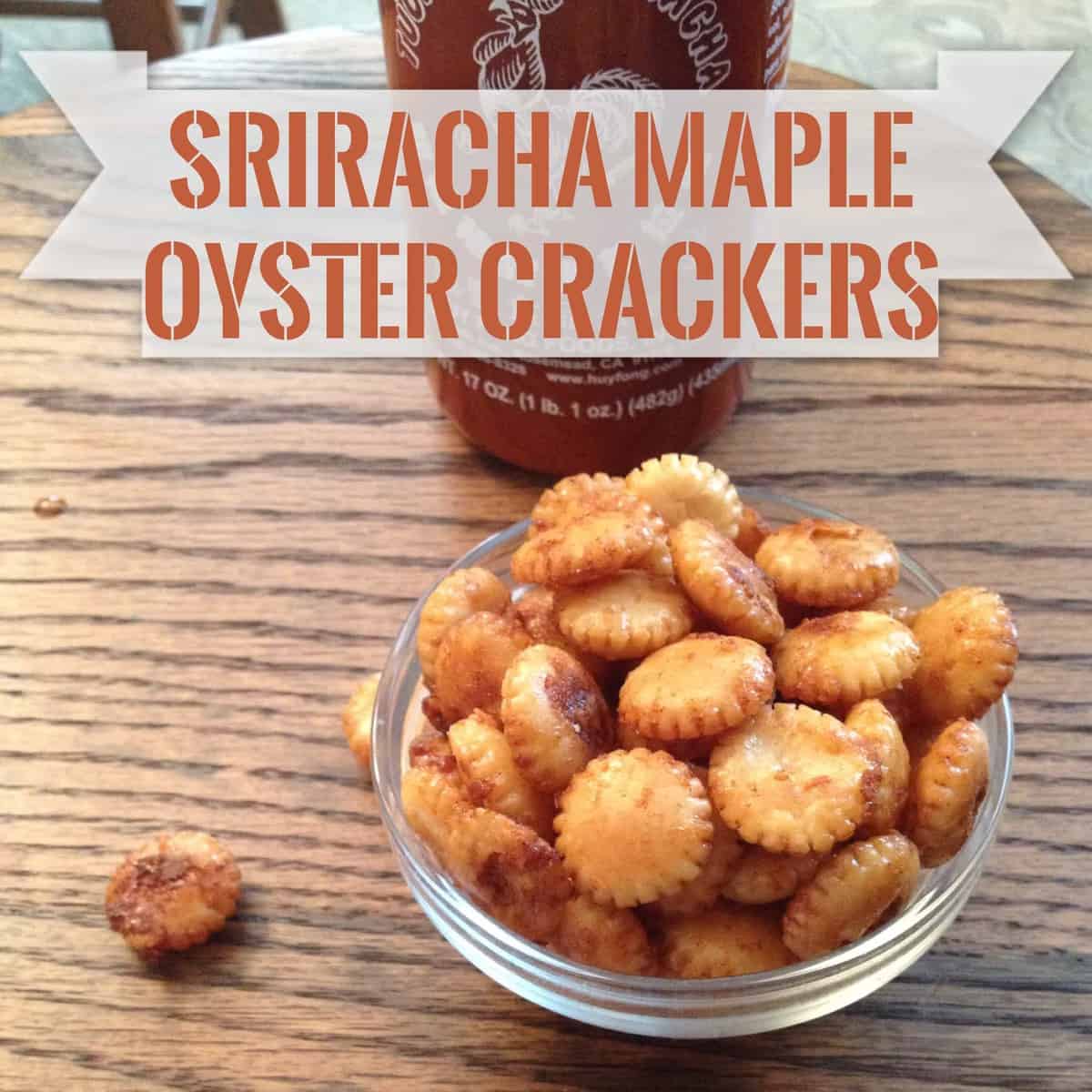 Spicy Oyster Crackers
When I think of the holidays I always think of homemade treats. Usually, sweets are on my mind– cookies and fudge and all of that good stuff– but I also think of the salty treats, too. Our favorite snack for the holidays is my mom's famous Chex party mix.
These Sriracha Maple Oyster Crackers come in a close second, though. They're so simple to make and will be the hit of your party! Sometimes it's the simple recipes that are the biggest hits. I have a feeling this will be one of those recipes…they could make you famous!
Why you'll love this Sriracha Oyster Crackers Recipe:
They're an addictive combination of sweet, tangy, salty, and savory.
They're so easy to make.
It's a great batch snack, perfect for parties or movie nights.
You can adjust the level of spiciness.
Ingredients in Sriracha Maple Oyster Crackers
Oyster crackers – go for plain, so the flavors we add will balance out.
Sriracha sauce – This stuff is potent, so adjust the level to your heat tolerance.
Maple syrup – go for the real stuff for the best flavor. This is not the time for pancake syrup.
Butter – Use unsalted butter so we can better control the salt level.
How to make Sriracha Maple Oyster Crackers
Heat melted butter and oil; add the ingredients. Stir to coat.
Transfer to a baking sheet and bake, stirring every 20 minutes.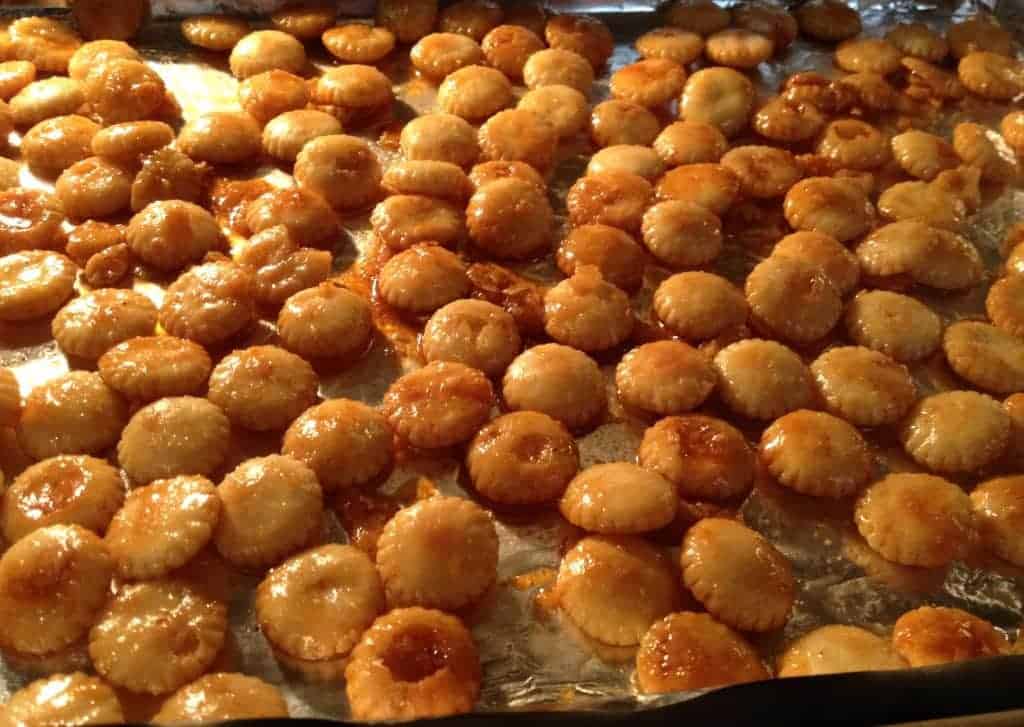 What if I don't Like Oysters?
There are no oysters in oyster crackers — they are wheat flour-based crackers that have a flavor similar to saltine crackers but with less salt. The name came about because they were created to be served with oyster stew.
The crackers are docked (holes are made in the dough) and slow baked at low temperatures until crisp, and their flavors can range from bland to a little bit buttery. They taste a lot like saltines and make the perfect base for this addictive recipe!
What Is Sriracha Sauce?
Sriracha is all the rage…and for good reason. It's made of chili peppers, sugar, garlic, distilled vinegar, and salt. Its consistency varies between brands- Huy Fong's sauce is similar in consistency to ketchup, and the original Sriraja Panich has a thinner, more liquid consistency.
This stuff is hot and spicy, so if you're unfamiliar with it, go slowly until you know how much you like.
I don't like super-spicy things, so the maple syrup (use the real stuff, not pancake syrup!) really cuts the spice.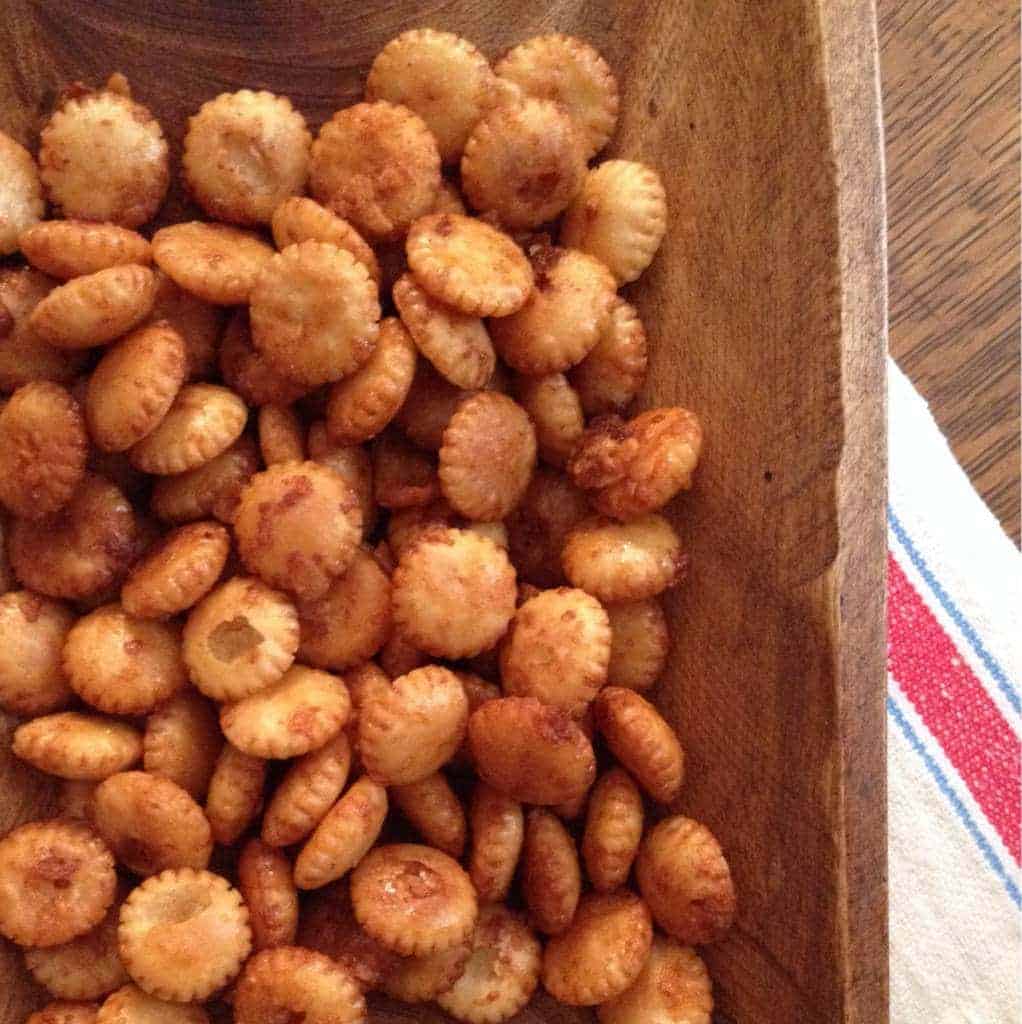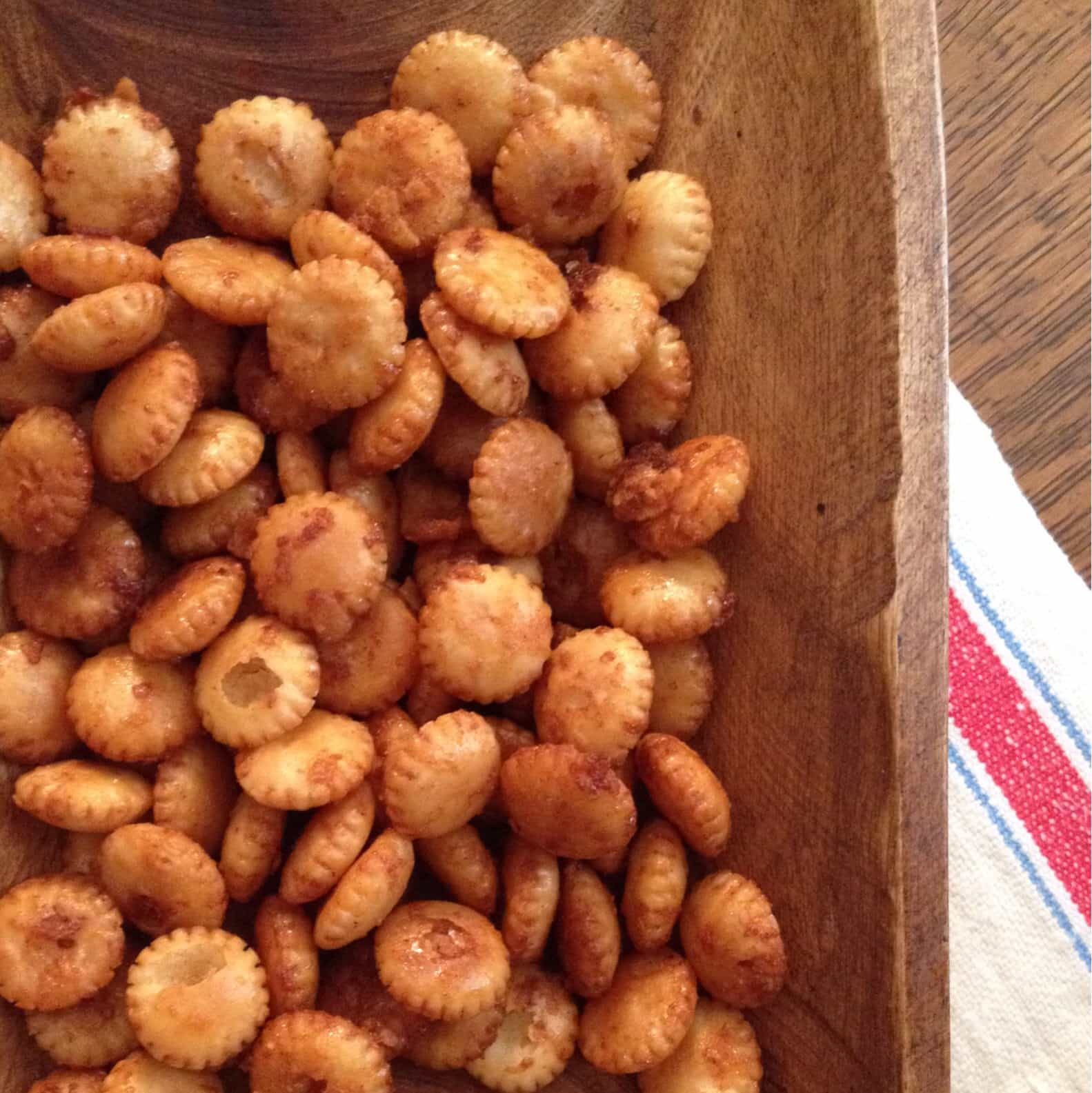 Storing These Oyster Crackers
Sriracha Maple Oyster Crackers are great because you can make a large quantity, and then freeze to use later! Place crackers in freezer bags or wrap them in plastic wrap.
Wrap them again in aluminum foil to help protect the crackers from moisture and freezer burn. They should last 6 months.
But beware…it's pretty tempting to know they're just sitting in the freezer waiting for you when you get home…they'll be gone in no time!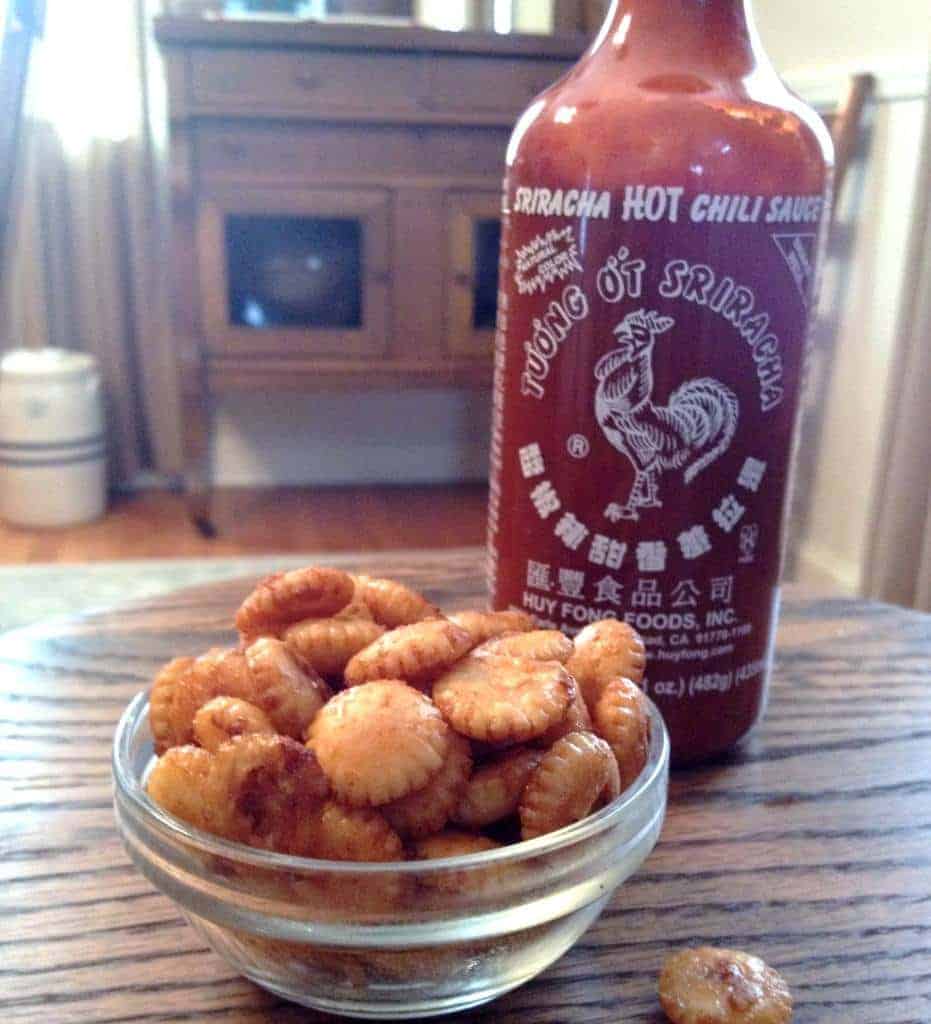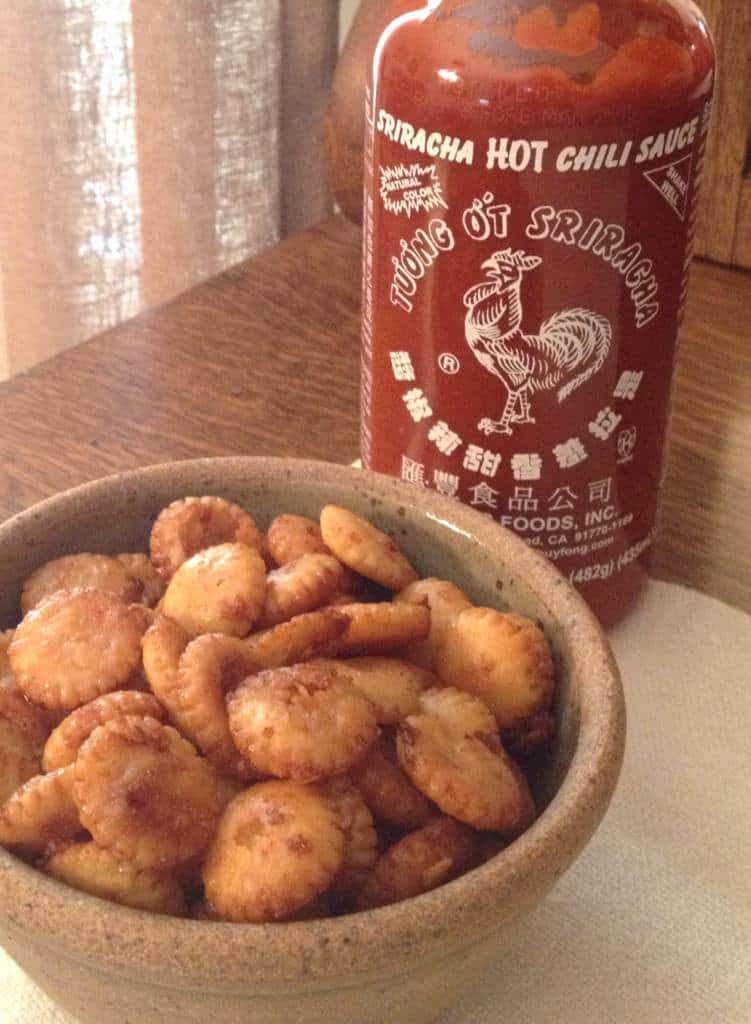 Tips!
Ideally, go for natural maple syrup, for the best depth of flavor.
Adjust the level of sriracha for the desired spiciness!
Make sure to stir the crackers every 20 minutes during baking.
Allow the crackers to cool before eating.
Store in an airtight container, or freeze for up to 6 months.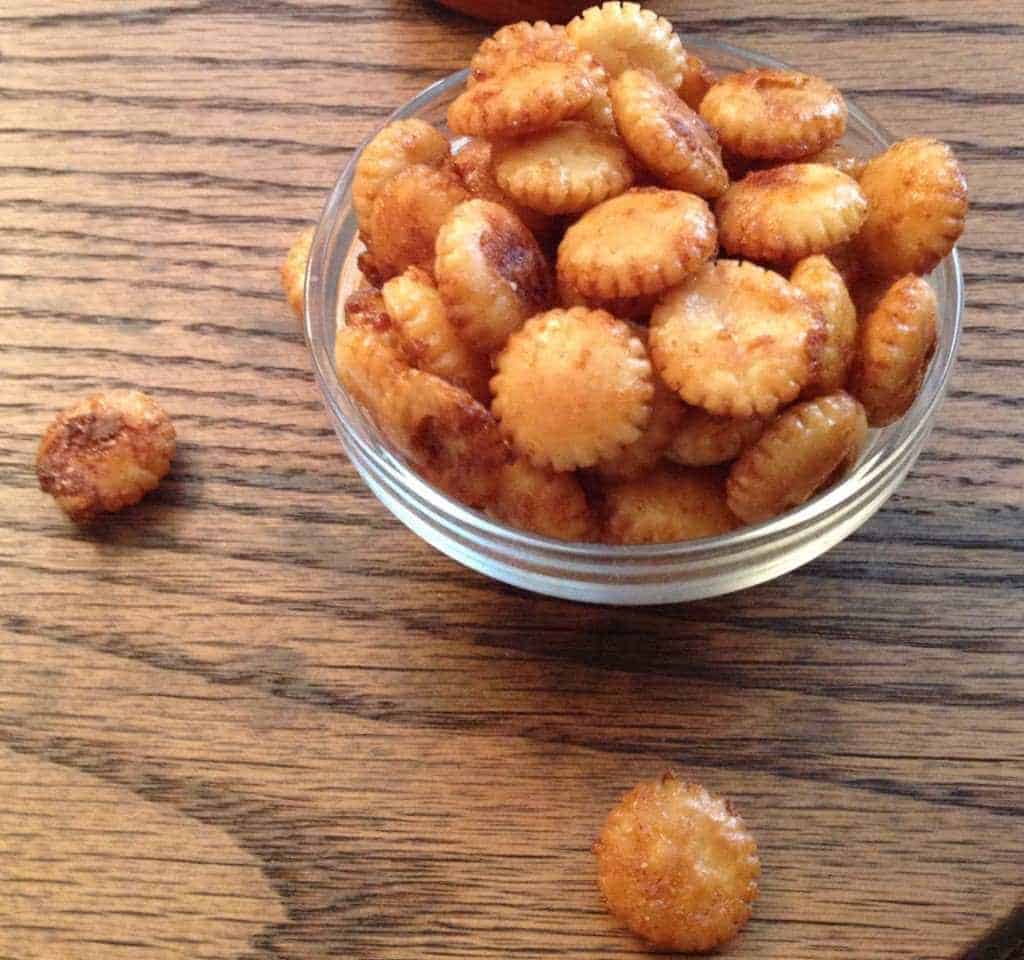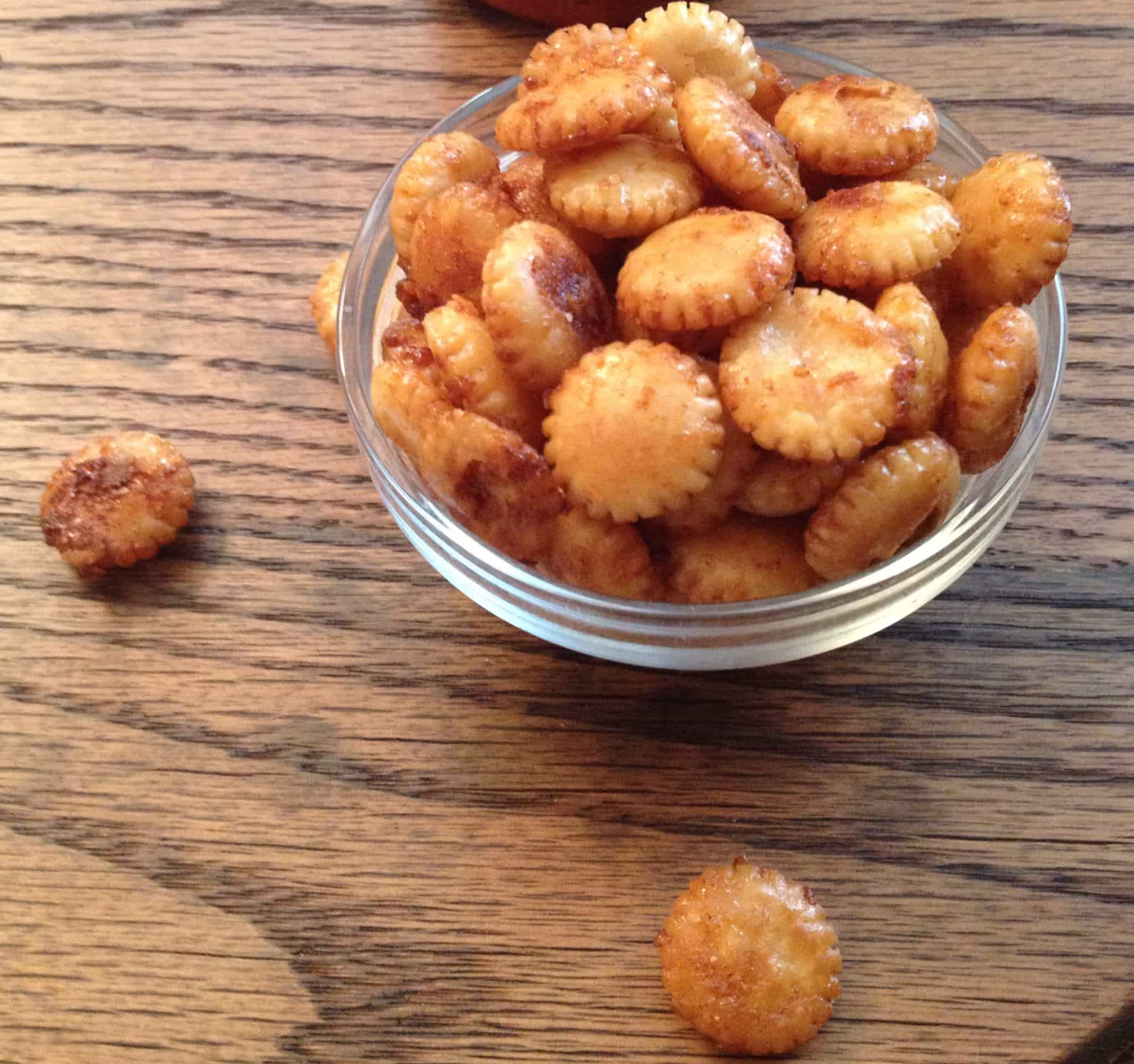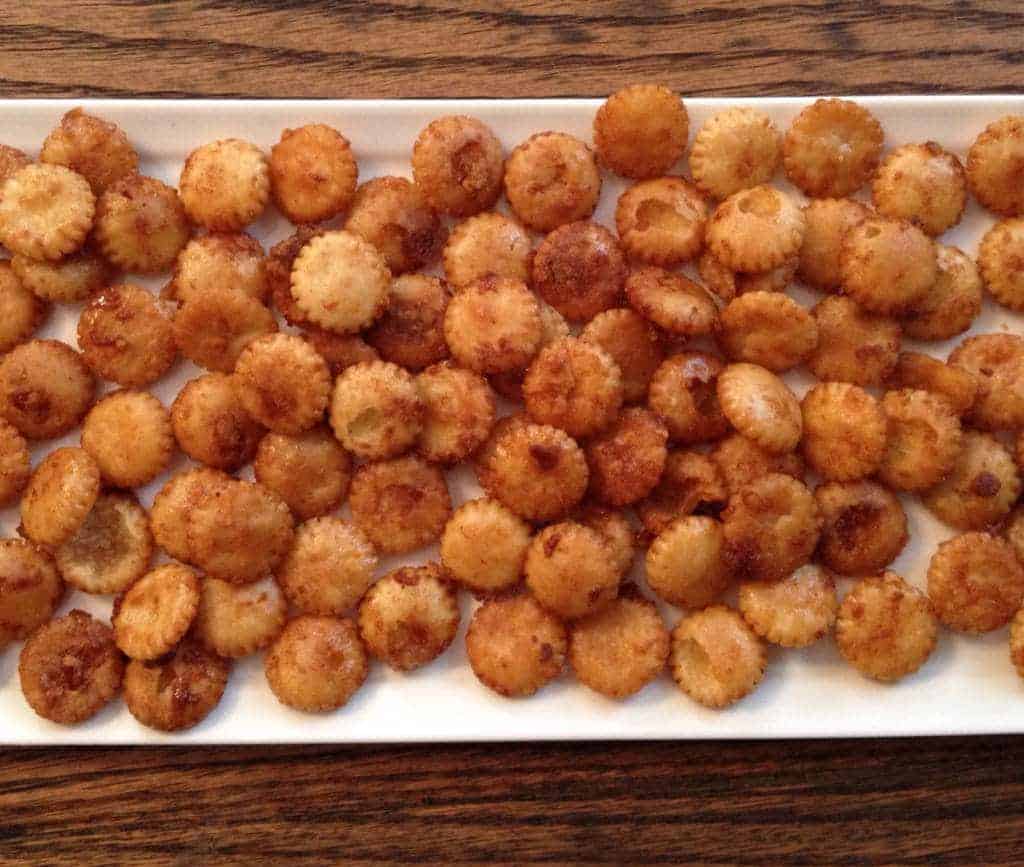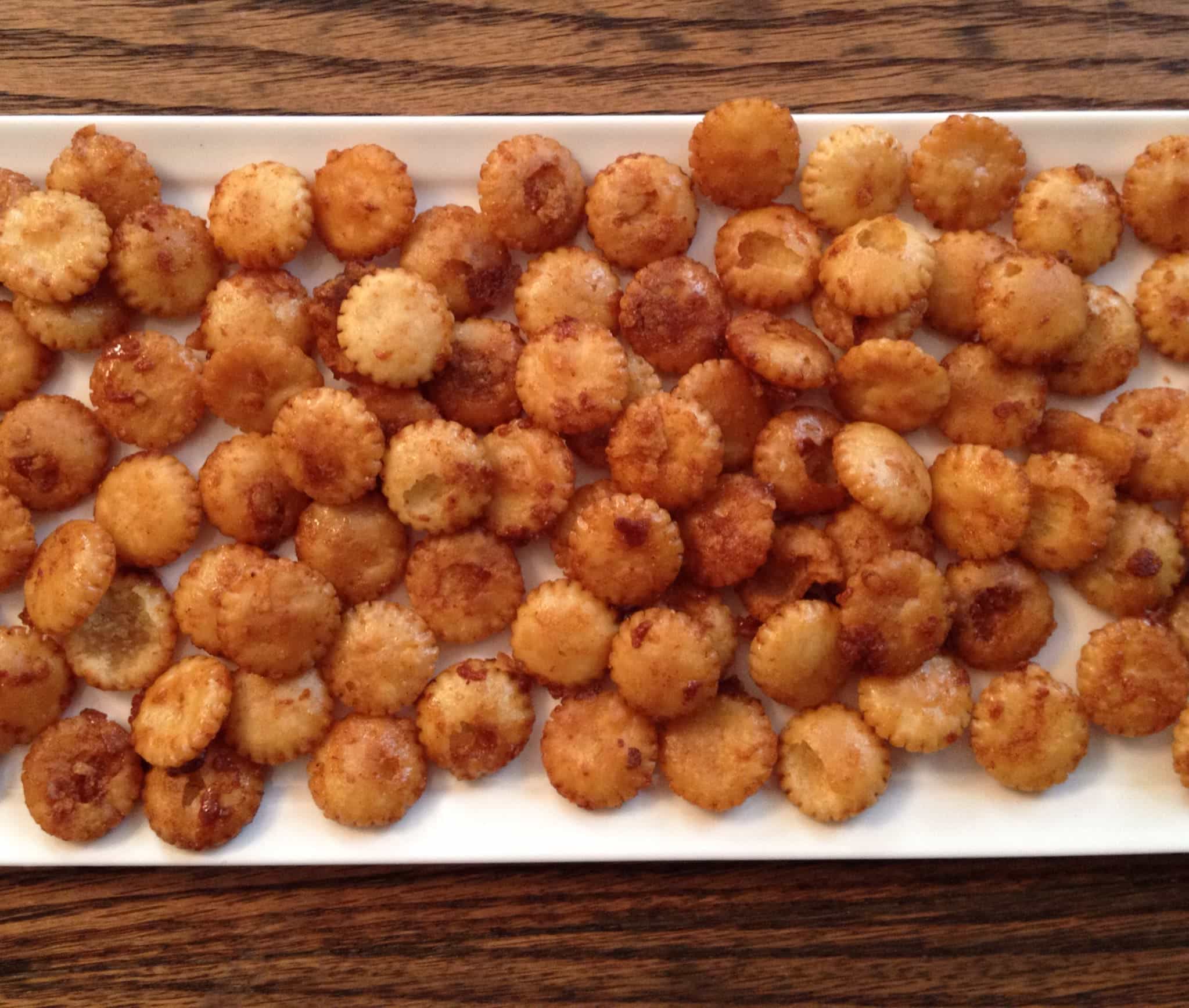 Check out these other delicious snacks
If you make this recipe be sure to upload a photo in the comment section below or leave a rating. Enjoy!