Steak and Vegetable Skewers with Cilantro Pesto, an easy way to impress at your next BBQ! Just layer the deliciousness on a kebab, throw them on the grill, and prepare for deliciousness!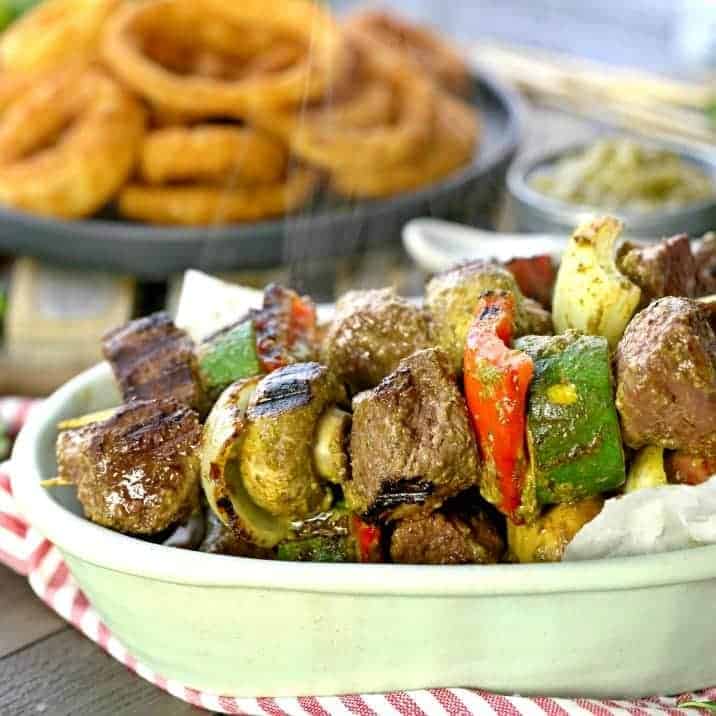 I look forward to BBQ season all year long! The flavors, the smells, the fun; it all reminds me of home and of Summers growing up. My dad is a master on the grill, and although I'll never achieve that status, I can't wait to make these skewers for him next time he's in town!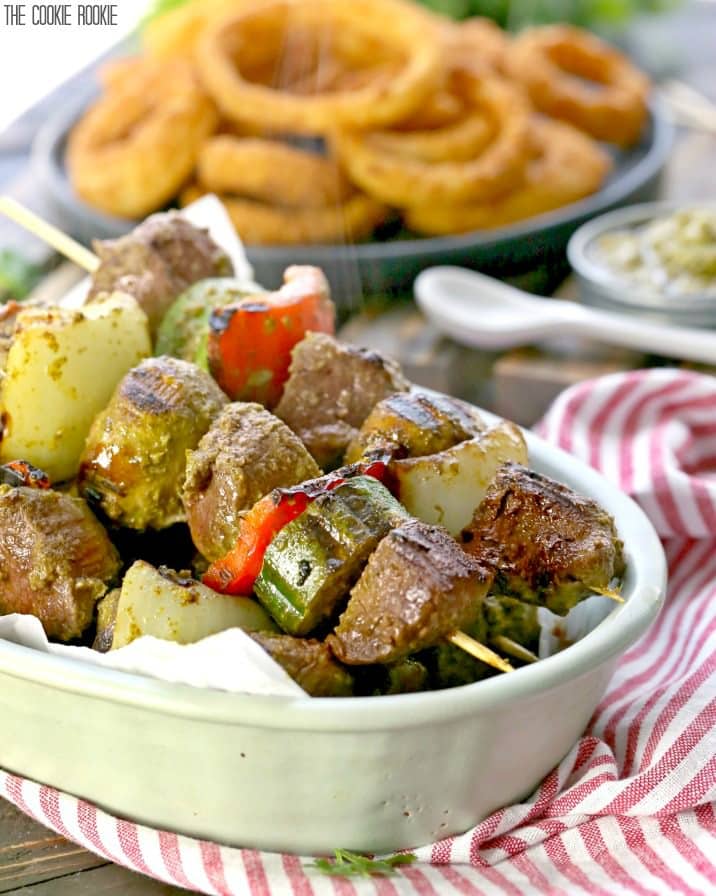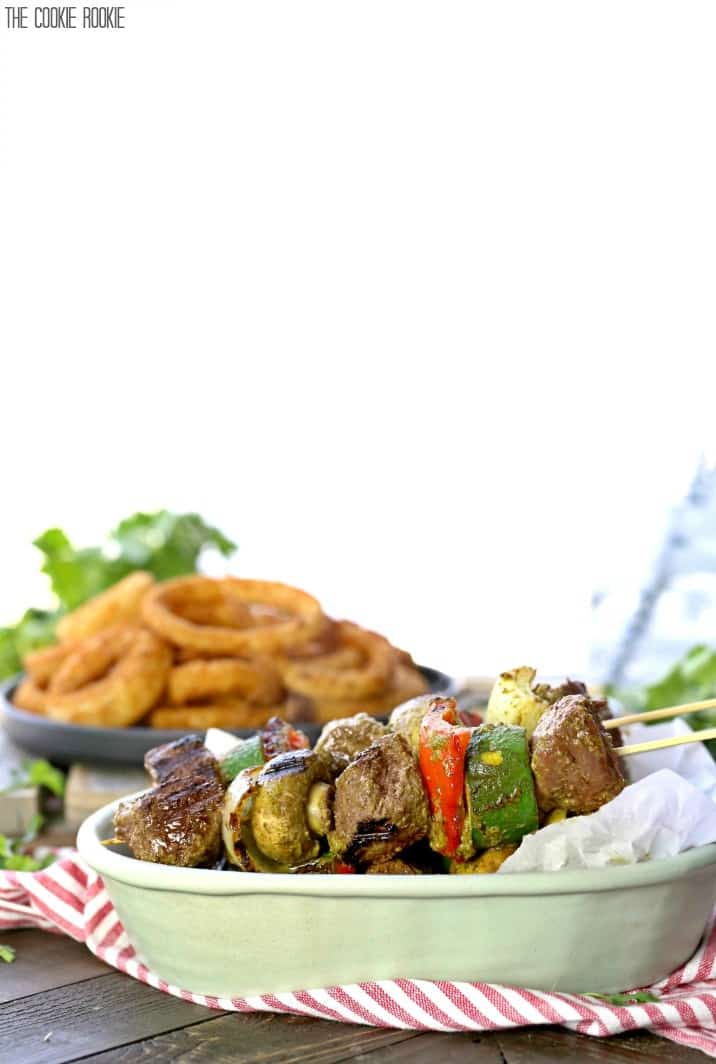 My mom is an amazing cook (she has a food blog too, Simply Sated!), but the grill is 100% my dad's domain. He even has little jingles to pat himself on the back for a BBQ well done.  I think once he tries these Steak and Vegetable Skewers…once he tries that CILANTRO PESTO…he'll be proud!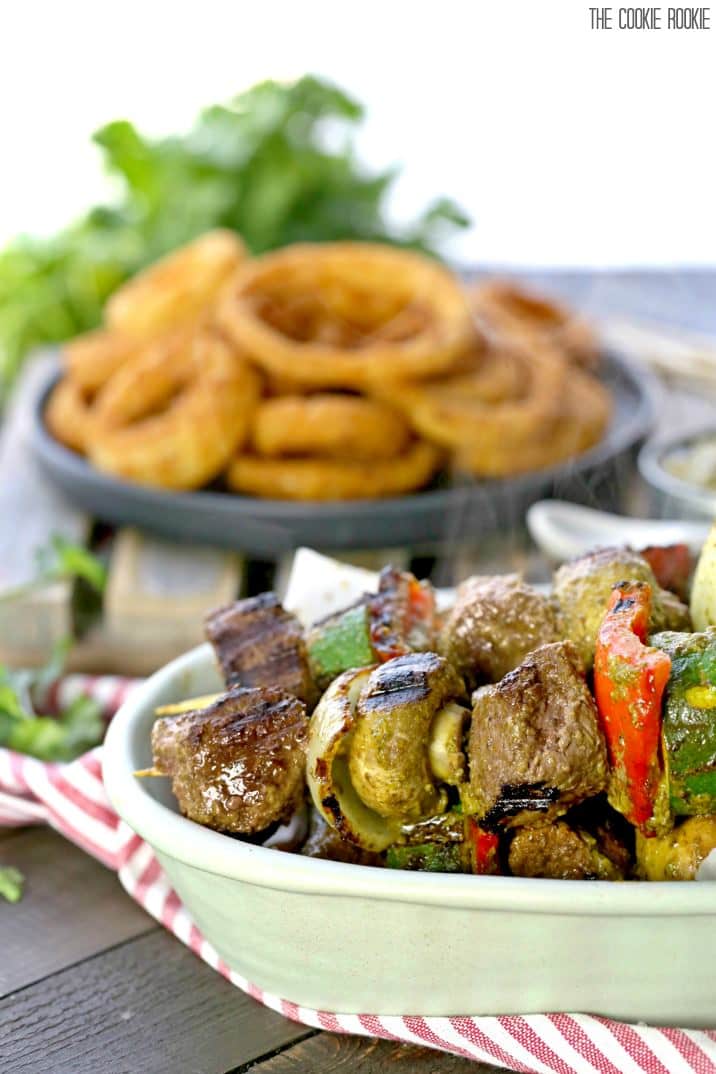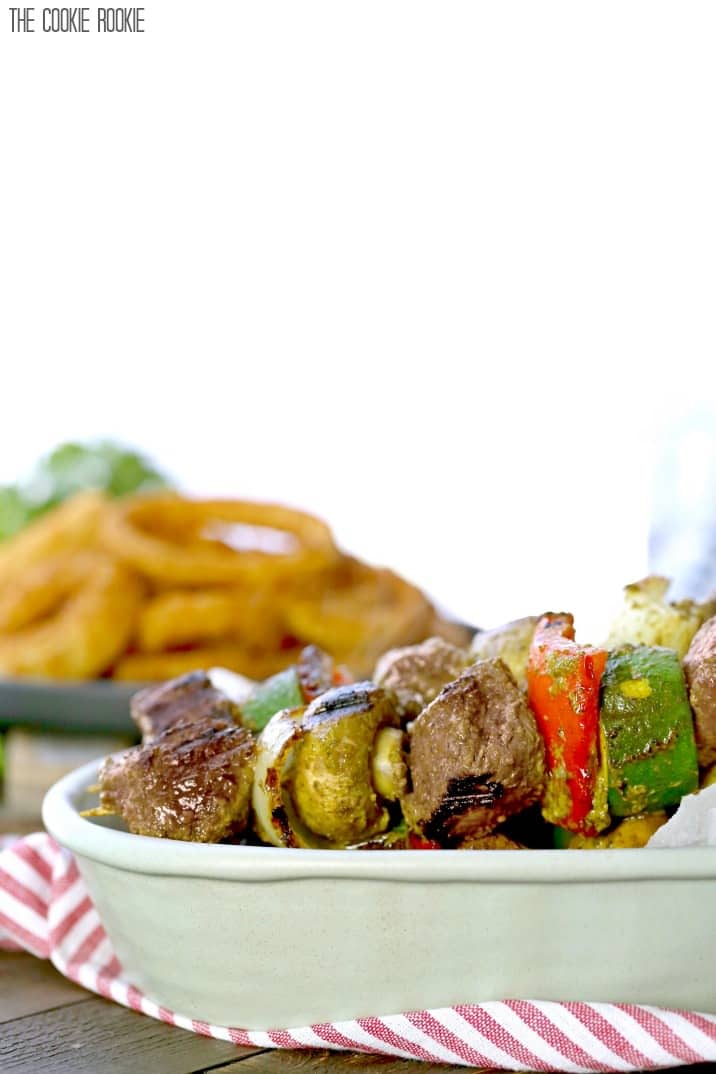 You won't believe how easy these Steak and Vegetable Skewers with Cilantro Pesto are.
They're thrown together in just minutes, and are sure to impress at your next get together. Trust me.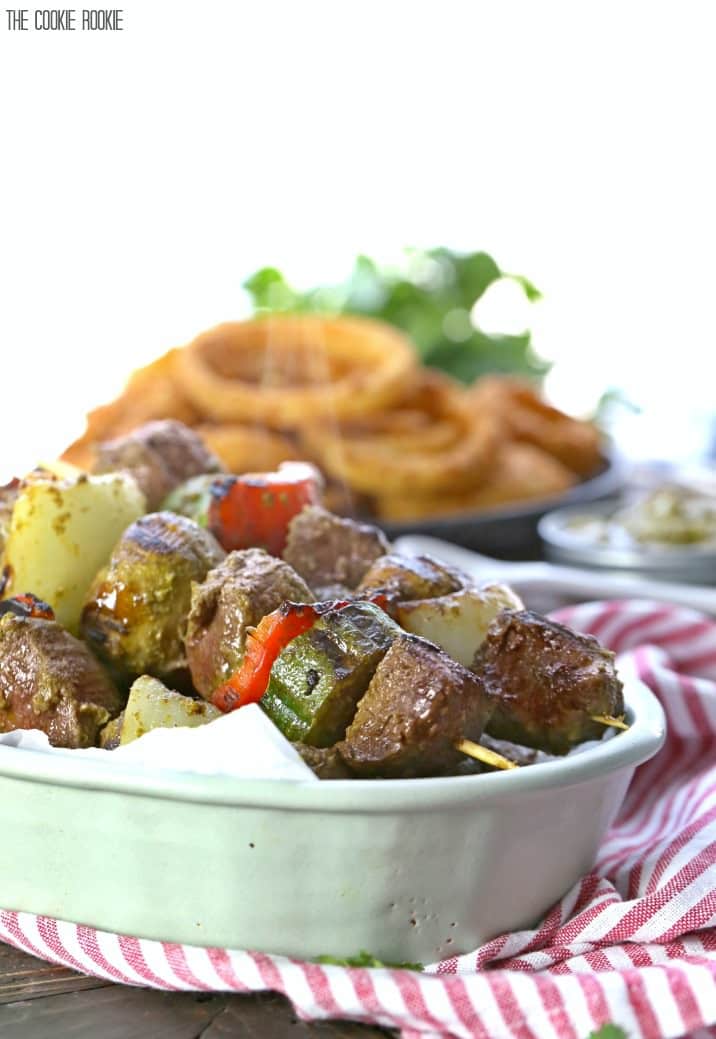 Happy Summer!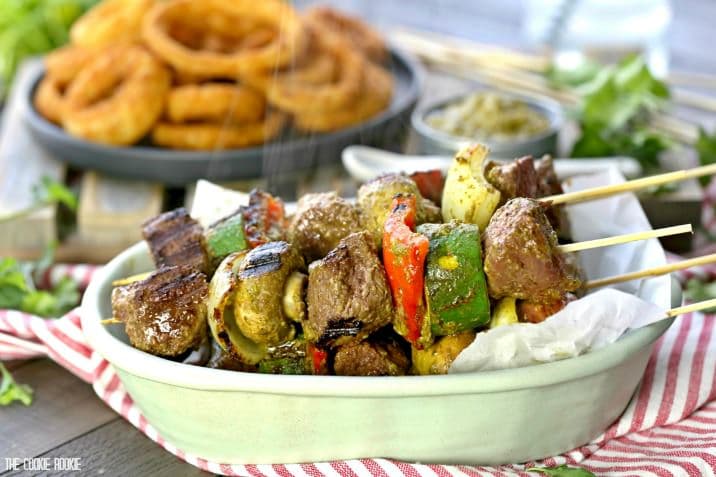 Ingredients
18 tenderloin cubes
1 cup fresh cilantro leaves, chopped
1 clove garlic, minced
1/4 cup grated parmesan cheese
Sea salt and fresh ground pepper to taste
3 tablespoons olive oil
1 large red pepper, cut into pieces
1 large onion, cut into pieces
1 yellow squash, cut into pieces
6-8 mushrooms
1 zucchini, cut into pieces
6 wooden skewers, soaked in water
Instructions
In a food processor, pulse cilantro, garlic, salt, pepper, and parmesan cheese until smooth. Add in the olive oil one teaspoon at a time until fully combined.
Put the pesto into a large ziplock bag along with the steak cubes and vegetable slices. Coat all with the pesto. Allow to marinate for at least 30 minutes. While the steak and veggies are marinating, soak your skewers in water to make sure they don't burn.
Assemble your skewers as you like, I used three cubes of meat and 4 veggies per skewer.
Grill each skewer approximately 5 minutes on each side, or until steak is cooked through. Serve hot with more pesto if desired.
7.6.4
2093
https://www.thecookierookie.com/steak-and-vegetable-skewers/

JOIN OUR MAILING LIST
TO GET COOKING!
Subscibe to recieve all the latest, greatest, and EASIEST recipes sent straight to your email inbox. If we post something yummy, you'll be the first to know.