Steak with sherry sauce is an American staple and this recipe will show you how to get that restaurant quality steak right at home! It's the combination of buying a good quality steak and how you cook it. The sherry sauce and toppings like butter or cheese will have this steak MELTING in your mouth.
i'm an american girl. i love steak. its my absolute favorite meal, and i never thought i could make it well!! valentines day was a good time for me to learn a great and delicious way to make steak at home.
i'll admit that pat and i haven't ever gone 'all out' for valentines day. we will usually do cards and small presents…usually something homemade, and then he takes me to a great steak restaurant. we are fat like that. i cannot wait until this friday when i get to find out what steak place we are going to. YUM. my favorite. but this year valentines day came a bit early when i was practicing for this post. and i have to say this steak was just as good as last years Ruths Chris!! it really was delicious! (i'm very proud) :)
i think a great, simple steak filet is one of the most romantic meals. so we chose it to be the main course of our "wow your (wo)man meal". stay tuned for the sides shown in the picture…(strawberry salad and anna potatoes). this is one mean meal!
the detailed recipe is listed below, here are some prep pics of the process: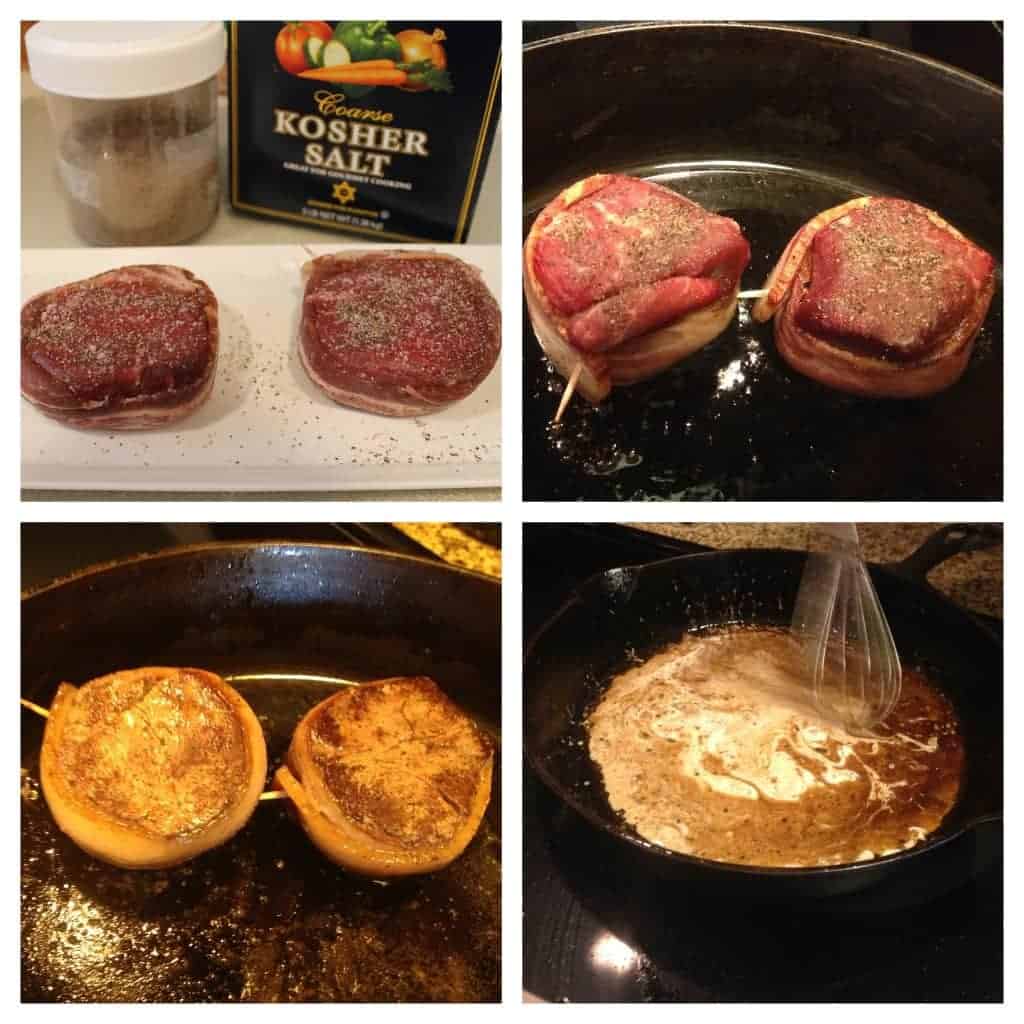 i love the way salt and peppering the steak during prep pulls out the moisture inside of the steak. makes the outside crisp and the inside tender and perfect.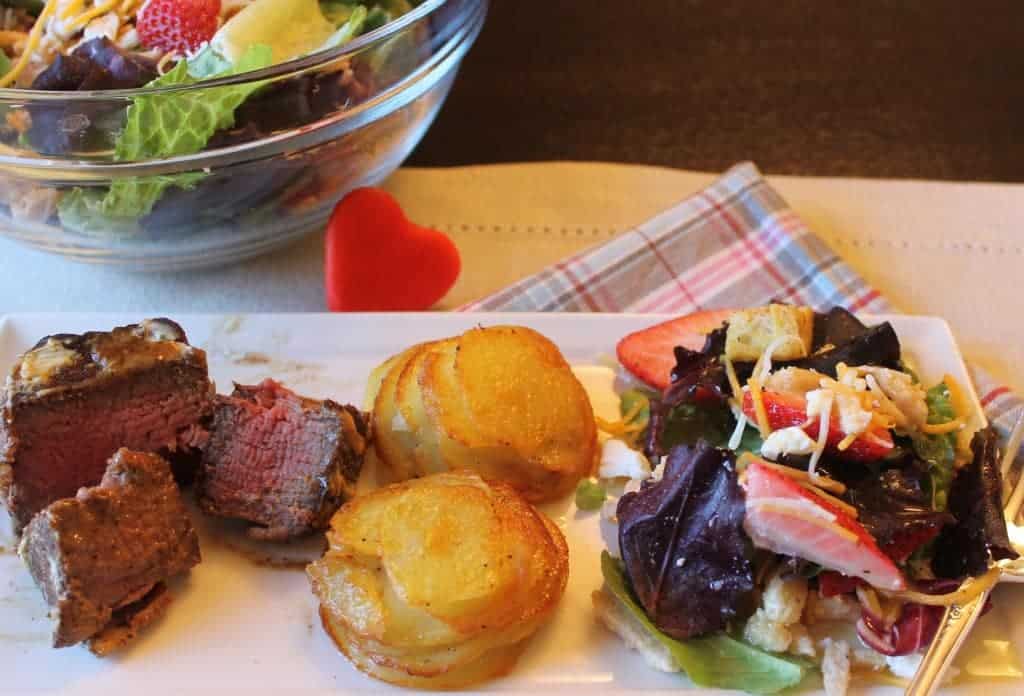 doesn't this meal look so delicious and so romantic!? stay tuned for the other recipes :) (and top it off with a cute iced valentine cookie)
posting these pictures makes me so hungry. i think this is my favorite thing i've made so far on this journey. i hope you like it too!
serve with a small amount of sherry cream sauce and top with boursin cheese. amazing!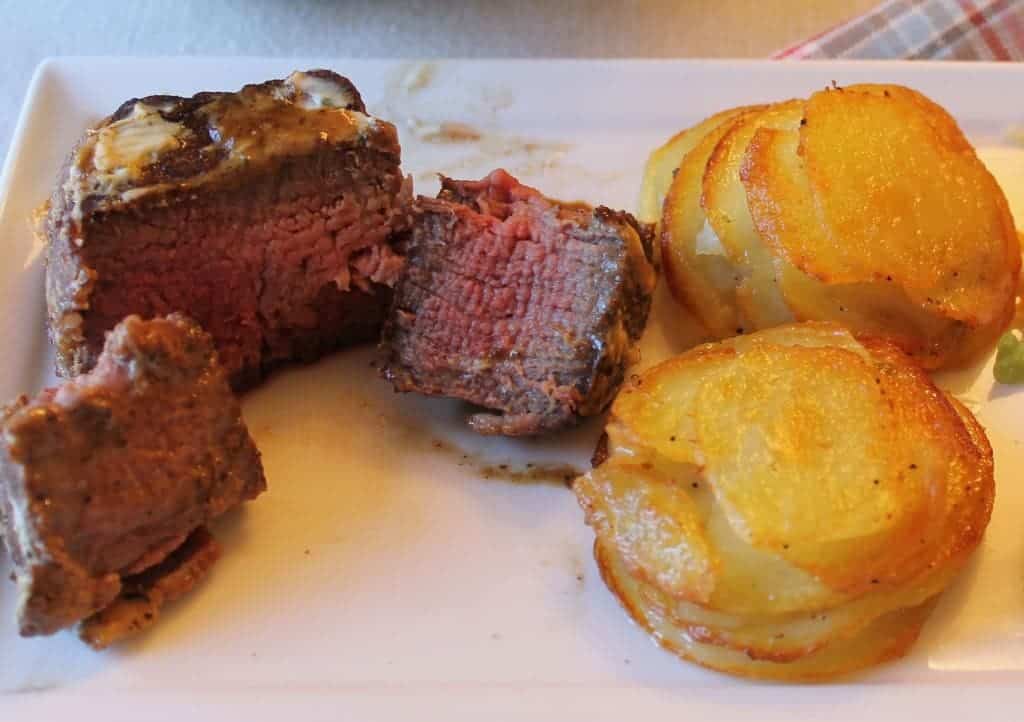 happy valentines day!