Summer is Cobbler Season! This EASY Strawberry Basil Crockpot Cobbler is the perfect sweet treat!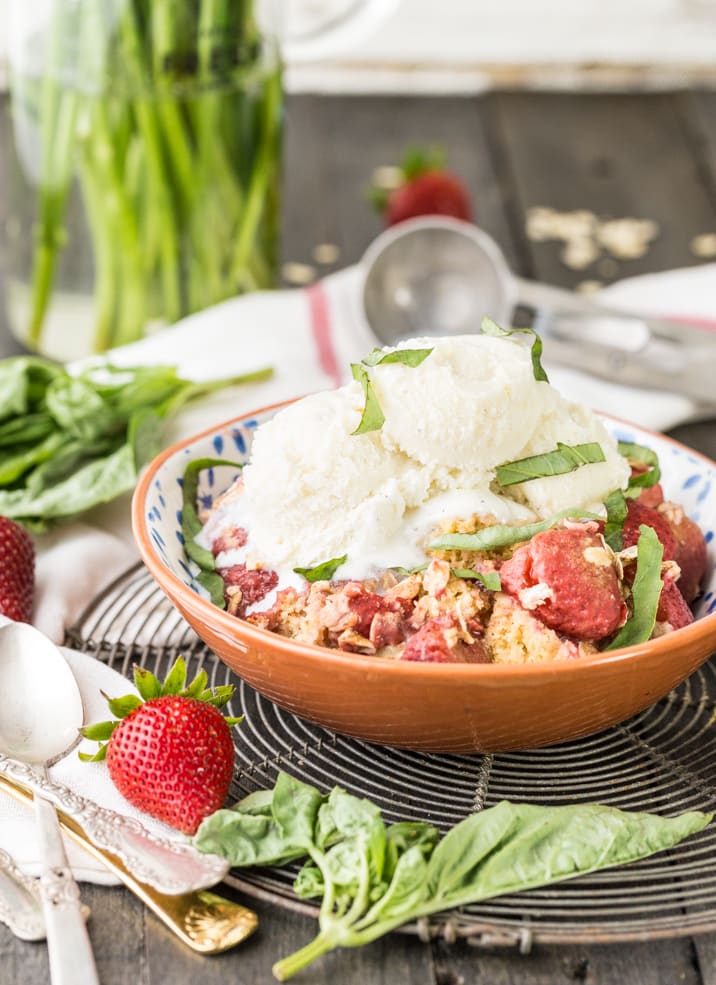 Crockpot Cobbler Recipe
Before I learned how to cook, I was obsessed with my Slow Cooker. Not that I used it much; but if I DID attempt to cook, it was in a crockpot! Something magical happens in a slow cooker. You throw ingredients in, and deliciousness comes out. It's like something on the Jetsons. I love it. This SUPER EASY Strawberry Basil Crockpot Cobbler is one of my favorite things for Summer, aka COBBLER SEASON!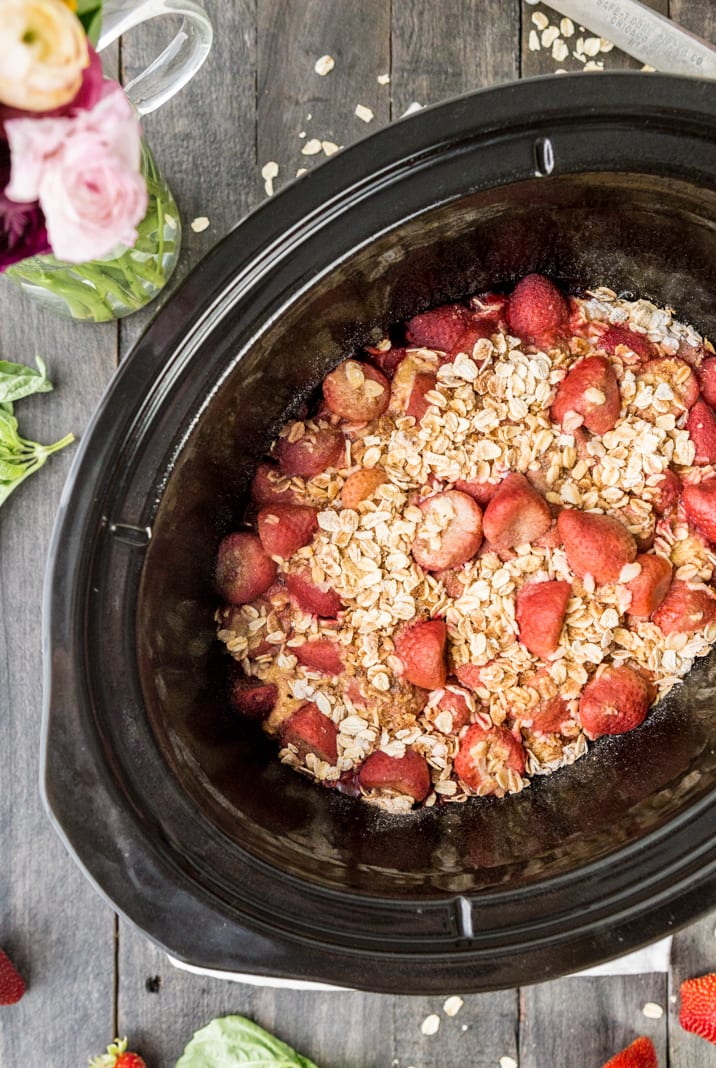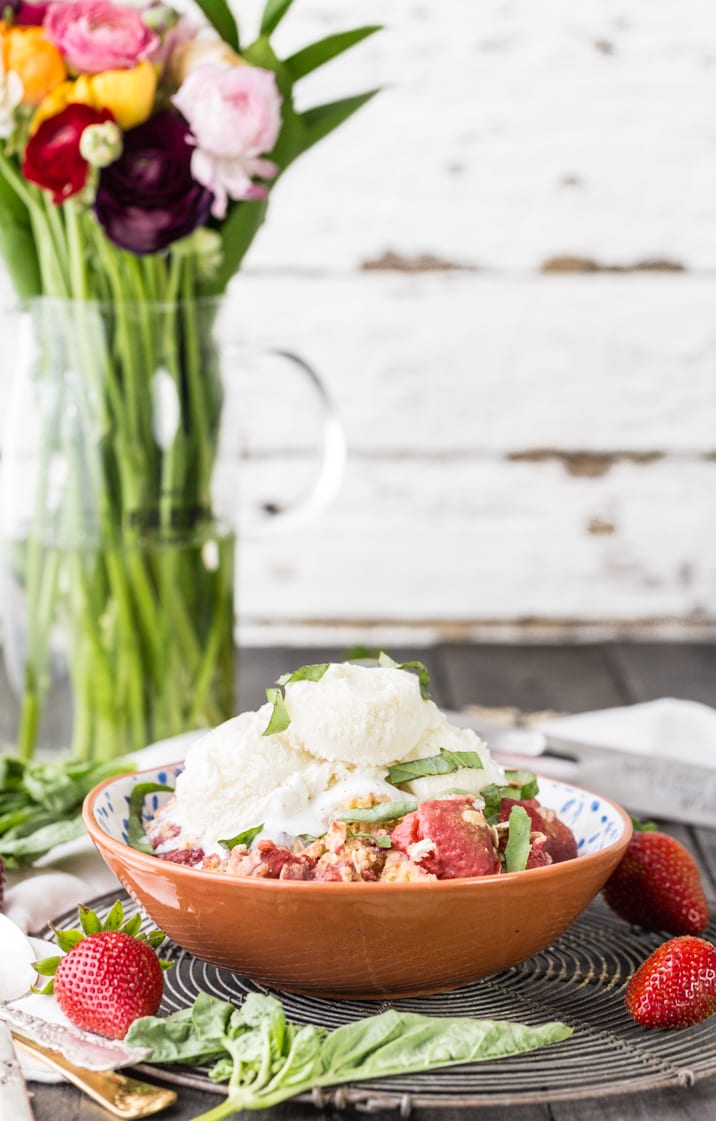 Is there anything more delicious than a good cobbler? The fruit, the cozy carbs, the ICE CREAM. I think it's the best kind of Summer dessert (not counting popsicles :) Even better when you can make it by throwing easy dough and frozen fruit into a crockpot and forget about it until time to eat! You're welcome, folks!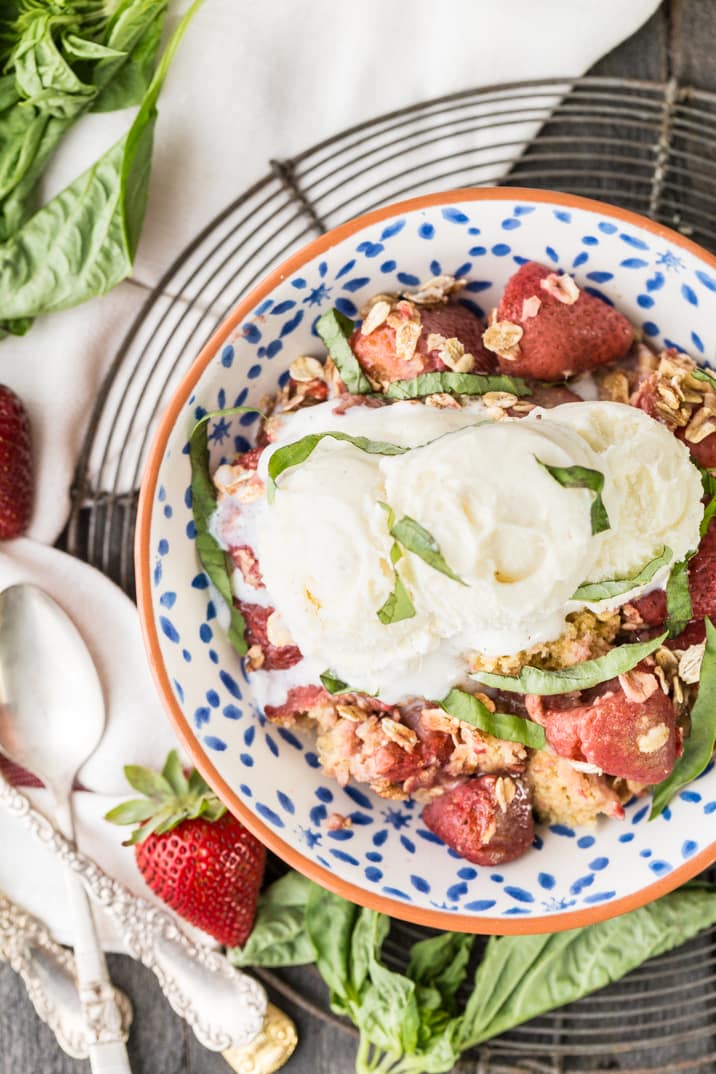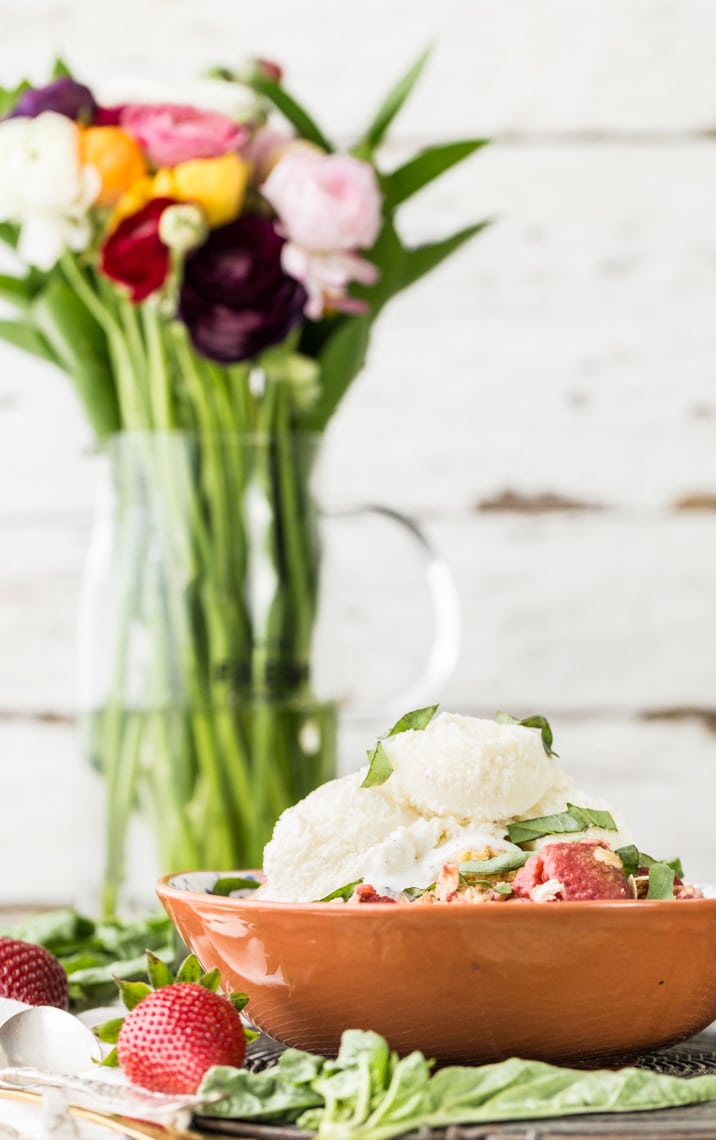 I also love the simple flavors of strawberry and basil. You guys might remember me making a cocktail with similar flavors recently.
Why not a Strawberry Basil Crockpot Cobbler??
Perfection!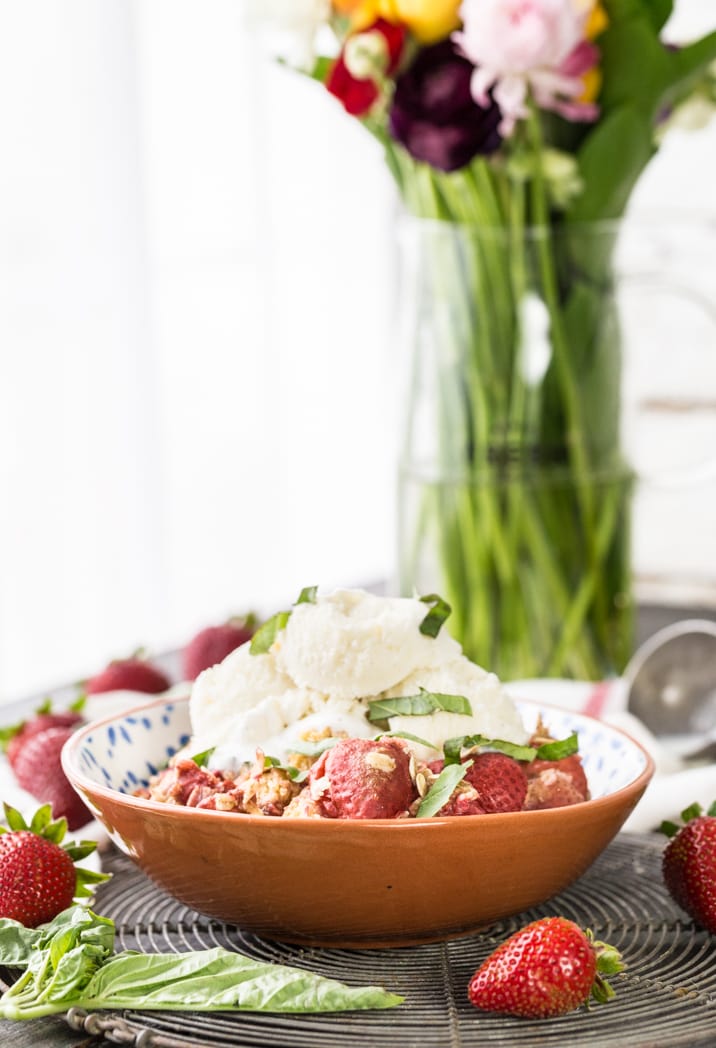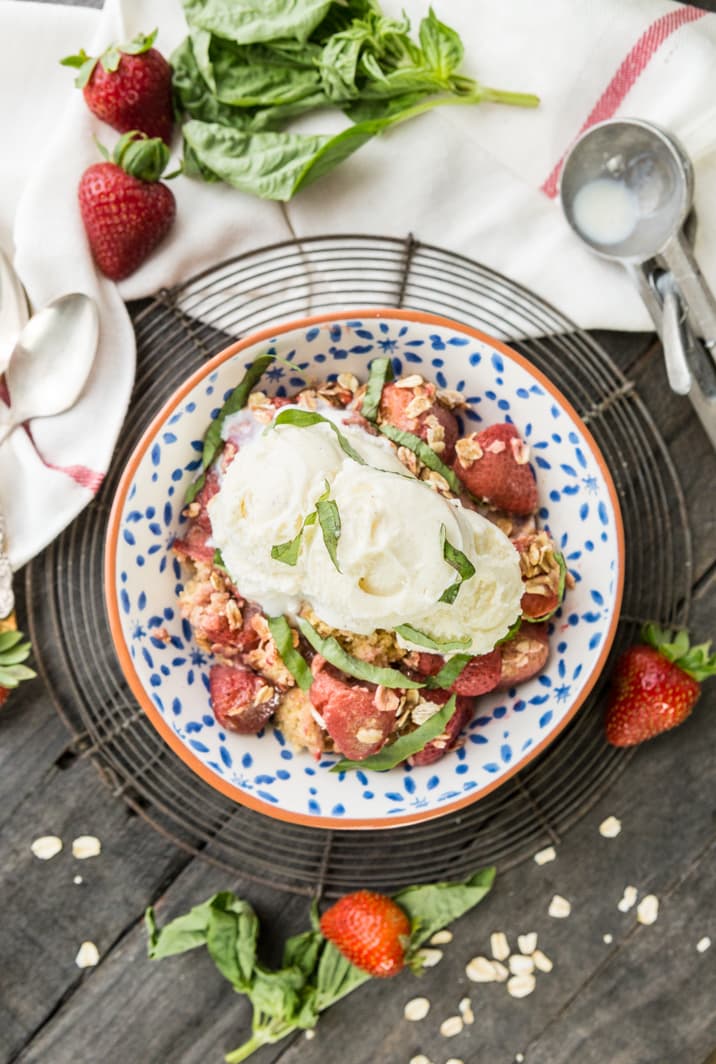 So turn on your slow cooker and pull up a seat. Don't forget the ice cream! Enjoy!