Toast to 2015 with a fun and pretty Strawberry Champagne Martini! Perfect for New Years Eve! This pretty cocktail is the perfect sip for any party (especially bridal showers!).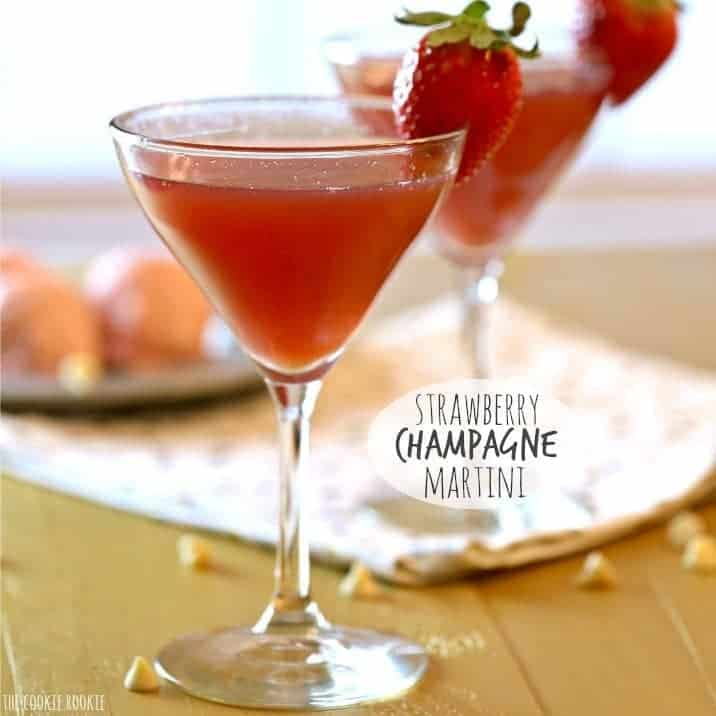 I can't believe Christmas has come and gone. As a food blogger, I feel like the build-up for Christmas starts in…June. It feels like the best recipes of the year are usually made between Thanksgiving and Christmas. The best cookies and appetizers may be reserved for last week, but the other holidays have their perks. Like Champagne. New Years Eve has Champagne. Can't be mad about that!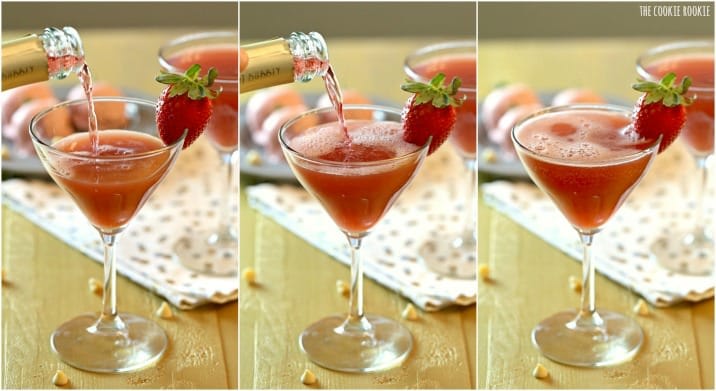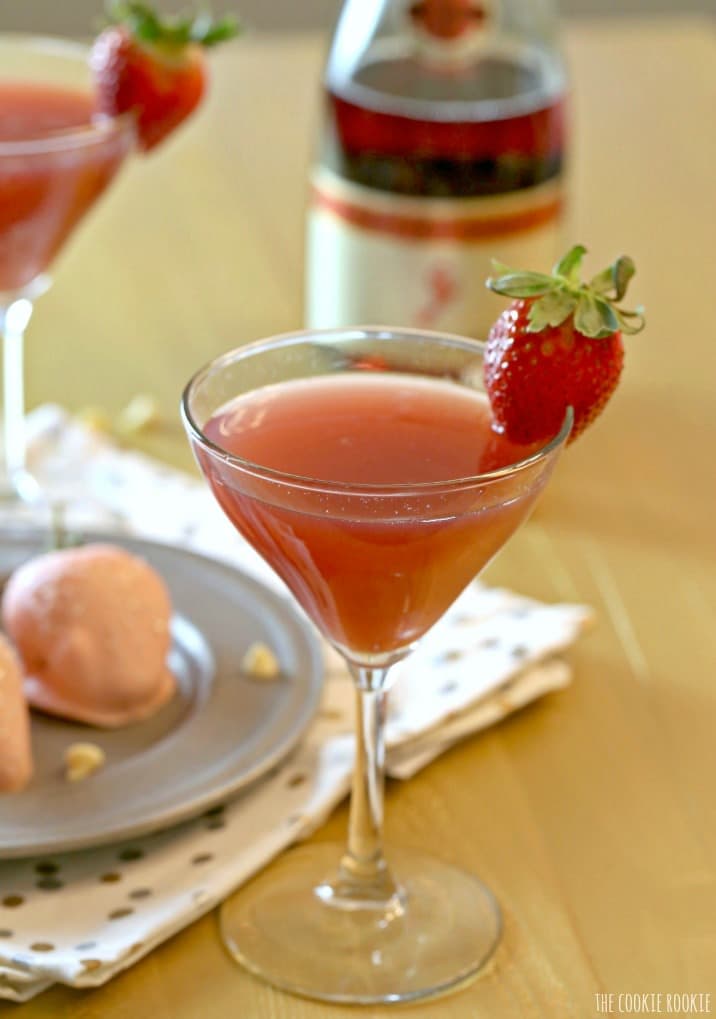 We were lucky enough to get some DELICIOUS chocolate covered strawberries from Fannie May for Christmas. Huge delicious berries covered in the best chocolates. I loved them all, but my favorites were the pink champagne-infused white chocolate covered strawberries. Um, yeah. They were awesome.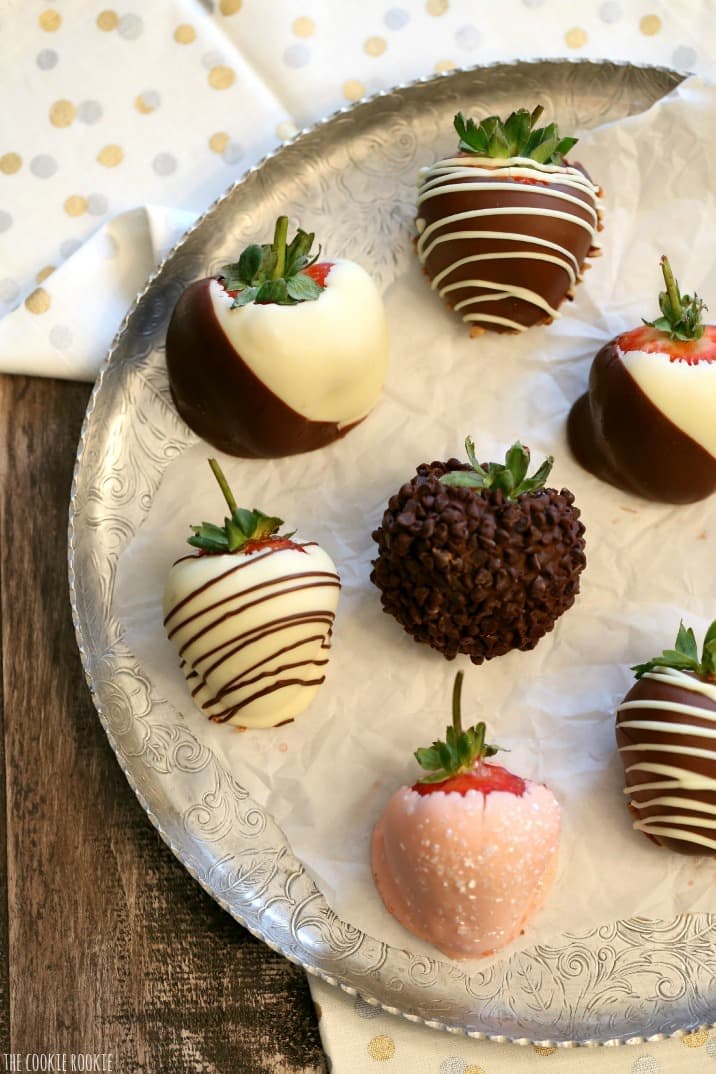 And of course, as any good food blogger would, I thought about how I could make a matching cocktail with my favorite.
Strawberry Champagne Martini.
Perfect for New Years Eve, Valentine's Day, or any other day of the year. Yum.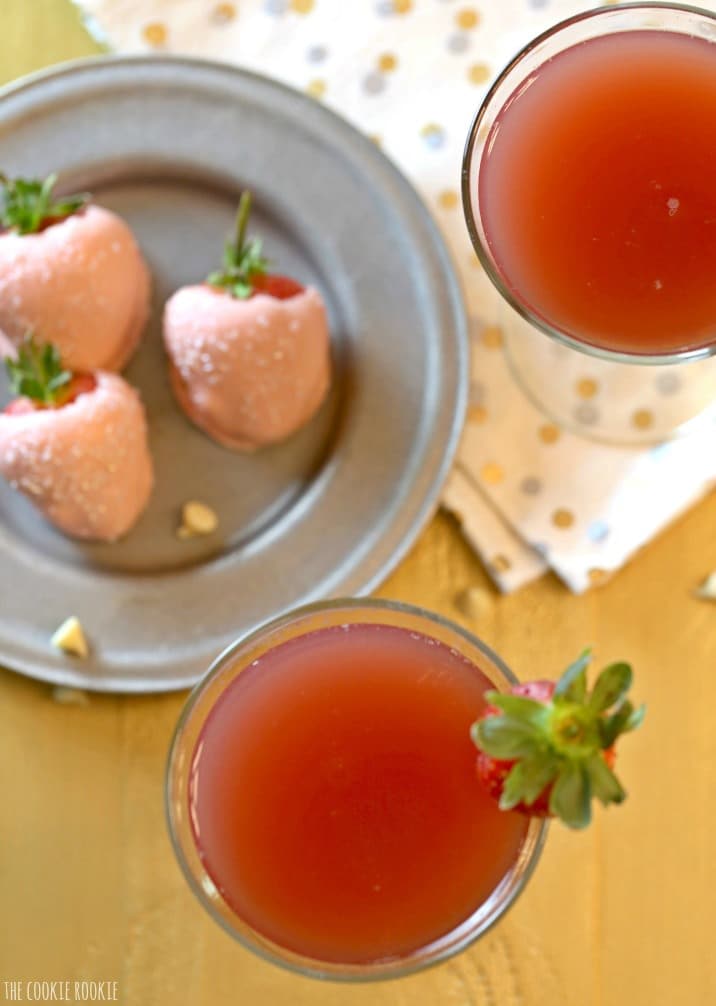 This year we are laying pretty low for New Years Eve. Heading to The Melting Pot (cheeeeeeeeeeese) with friends and then home to watch the ball drop. I have a feeling 2015 will be a fabulous year. I wish we could all toast to it together!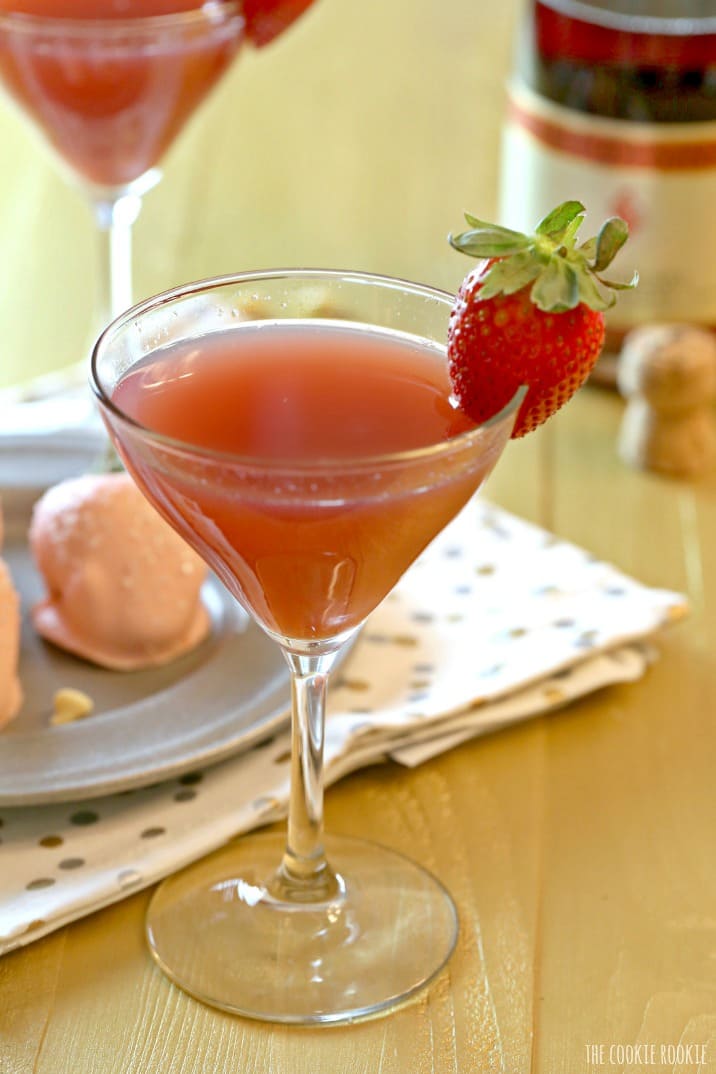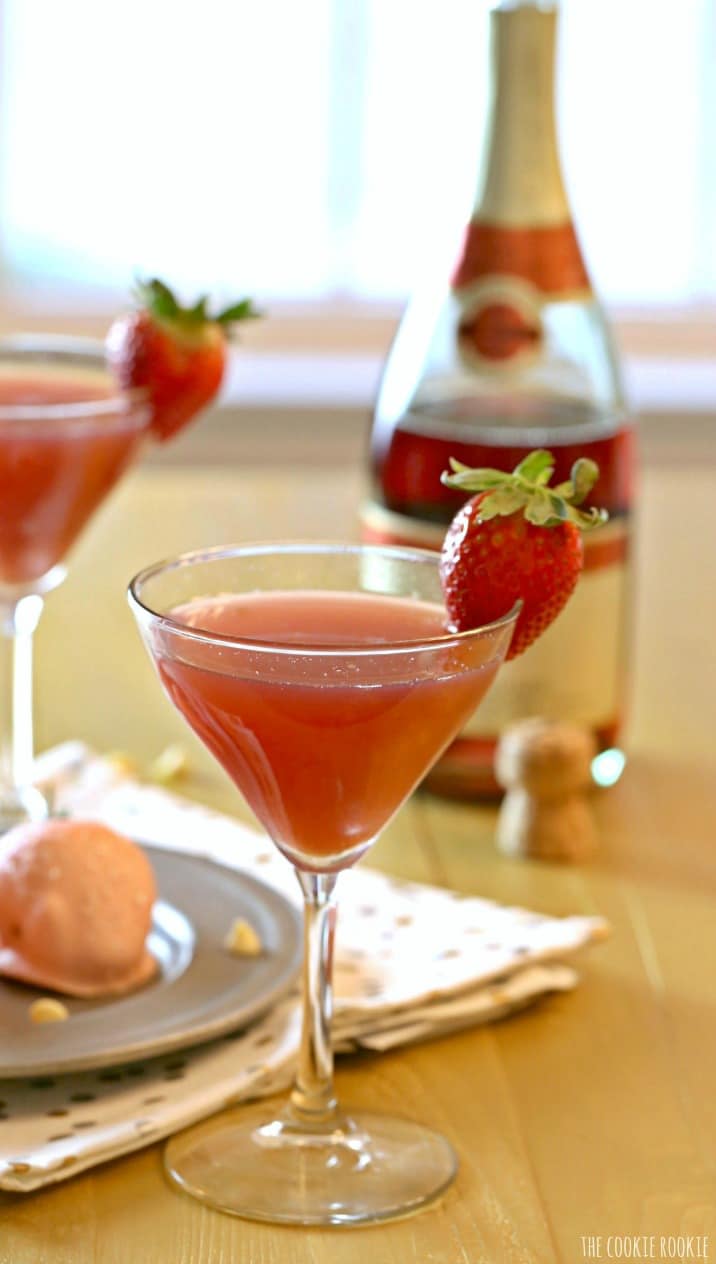 Happy New Year!