It's Smoothie time!!! Skinny Strawberry Cheesecake Smoothie time! I'm pretty happy about this recipe. Breakfast just got a major facelift at our house.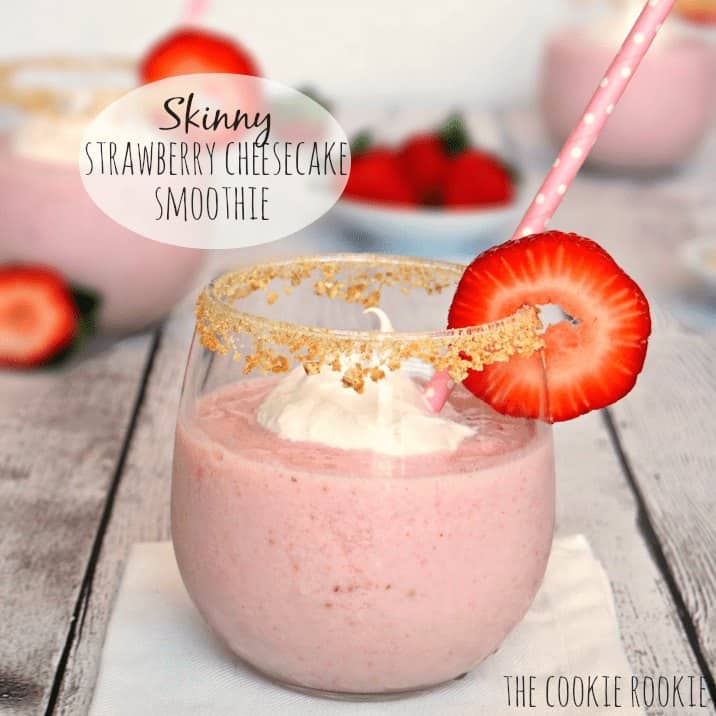 You know if I'm going to create a smoothie…there are a couple recipe requirements. Easy, delicious, healthy but tastes sinful, and did I say easy? I am NOT a morning person, so whatever I make either needs to be made the night before, or literally made in 5 minutes or less. We don't have kids yet, but our furry children require WAY too much attention in the morning. Usually I am running out the door hungry. Not anymore! This delicious smoothie is made with only 5 ingredients, tastes amazing, and will keep you satisfied until lunch! It's all because of a secret ingredient…Carnation Breakfast Essentials Powder!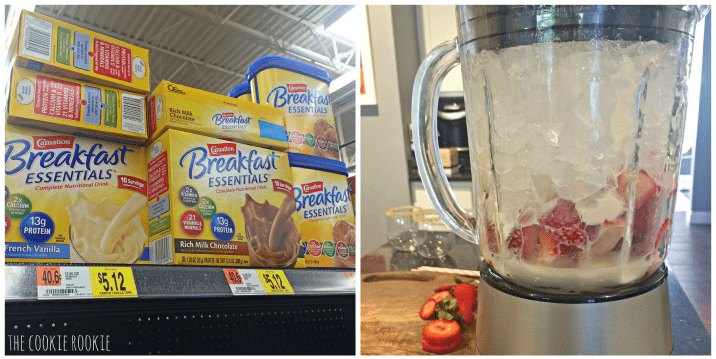 As you can see on the box, Carnation Breakfast Essentials Powder is a great source of Protein, Calcium, and 21 other vitamins and minerals. It comes in lots of flavors and tastes amazing…perfect on its own or in countless smoothie recipes.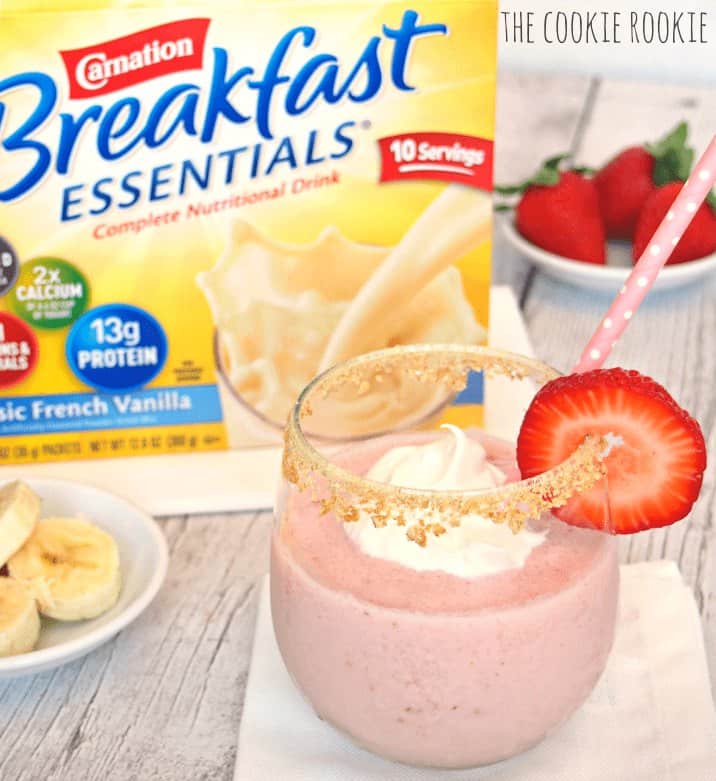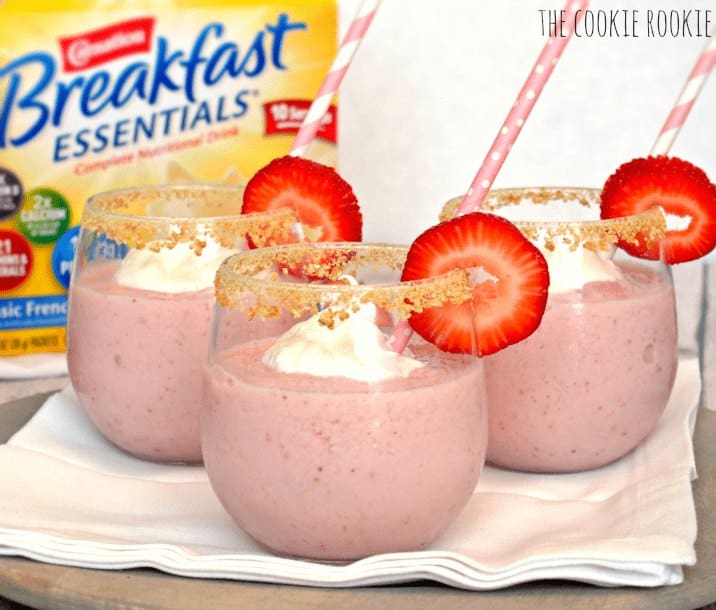 For someone like me, convenience is key. This smoothie is literally as easy as throwing yogurt, fruit, a splash of almond milk, and this powder in a blender. Happy mornings to me. I cannot wait to try Carnation Breakfast Essentials in other recipes. I think I've just become smoothie obsessed! (along with all of Pinterest)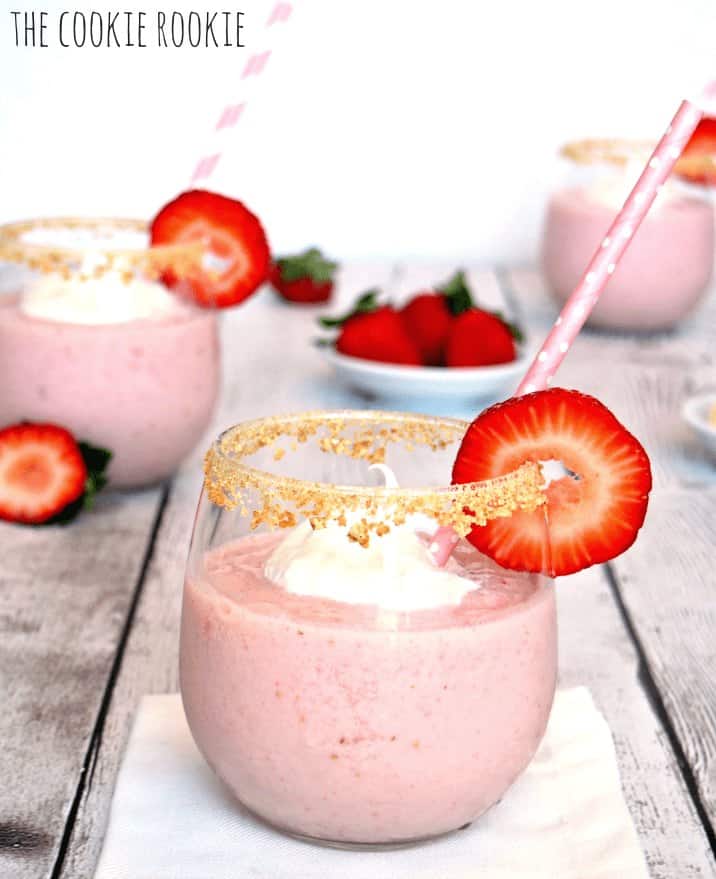 You can find Carnation Breakfast Essentials at any Walmart. I found it in the breakfast aisle. If you're looking to create this smoothie soon, I've even got a coupon for you! Click HERE to print off a coupon for $1 off any Breakfast Essentials Powder. Win win.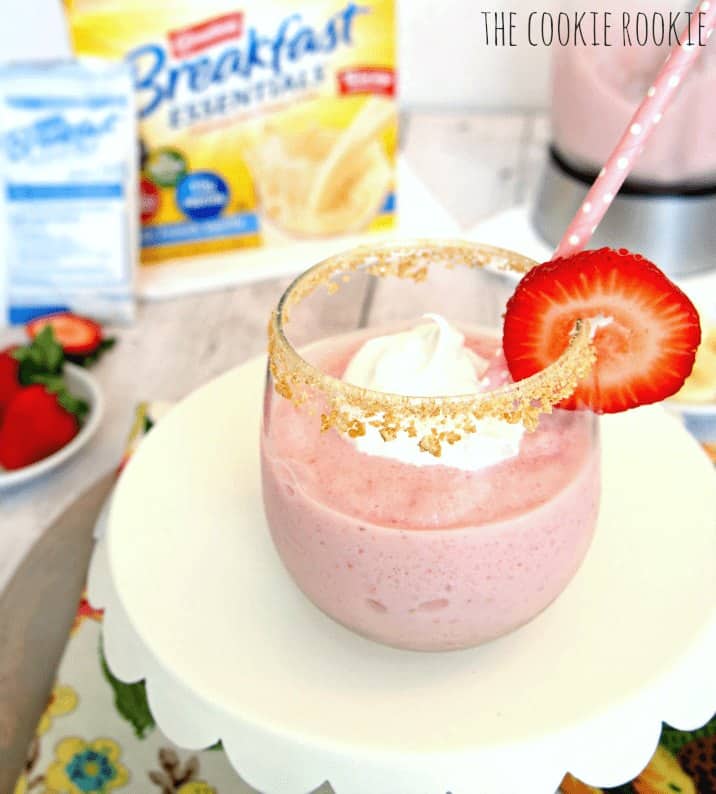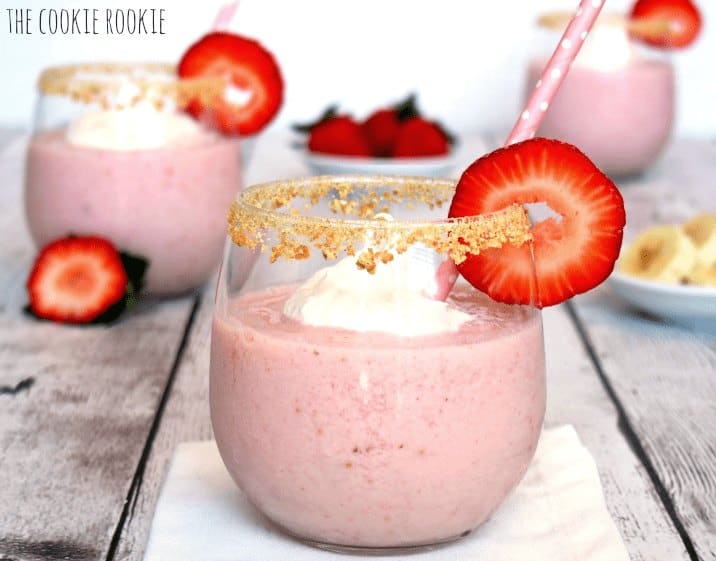 I'll get back to posting cheesy dips and chocolatey desserts tomorrow, but today was a smoothie day. I think I'm hooked. McDonalds might just be losing some early morning business (#eggwhitedelightlover) now that I've made my first smoothie. Yum.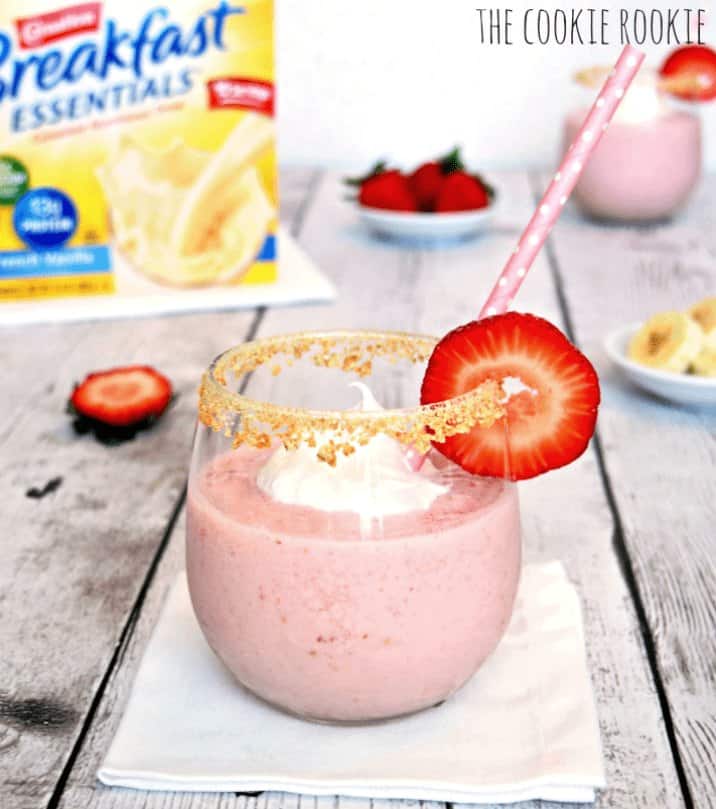 Let me know if you try the Carnation Breakfast Essentials in a smoothie of your own. I would love to hear about your creations! Check Carnation out on Facebook to see more deals and recipes. Enjoy!