STRAWBERRY MIMOSAS are the perfect simple way to treat yourself! You deserve it!
Happy Thirsty Thursday! Its still a world of Valentine's Day prep around here, and these Strawberry Mimosas are no different.  But, who doesn't love love?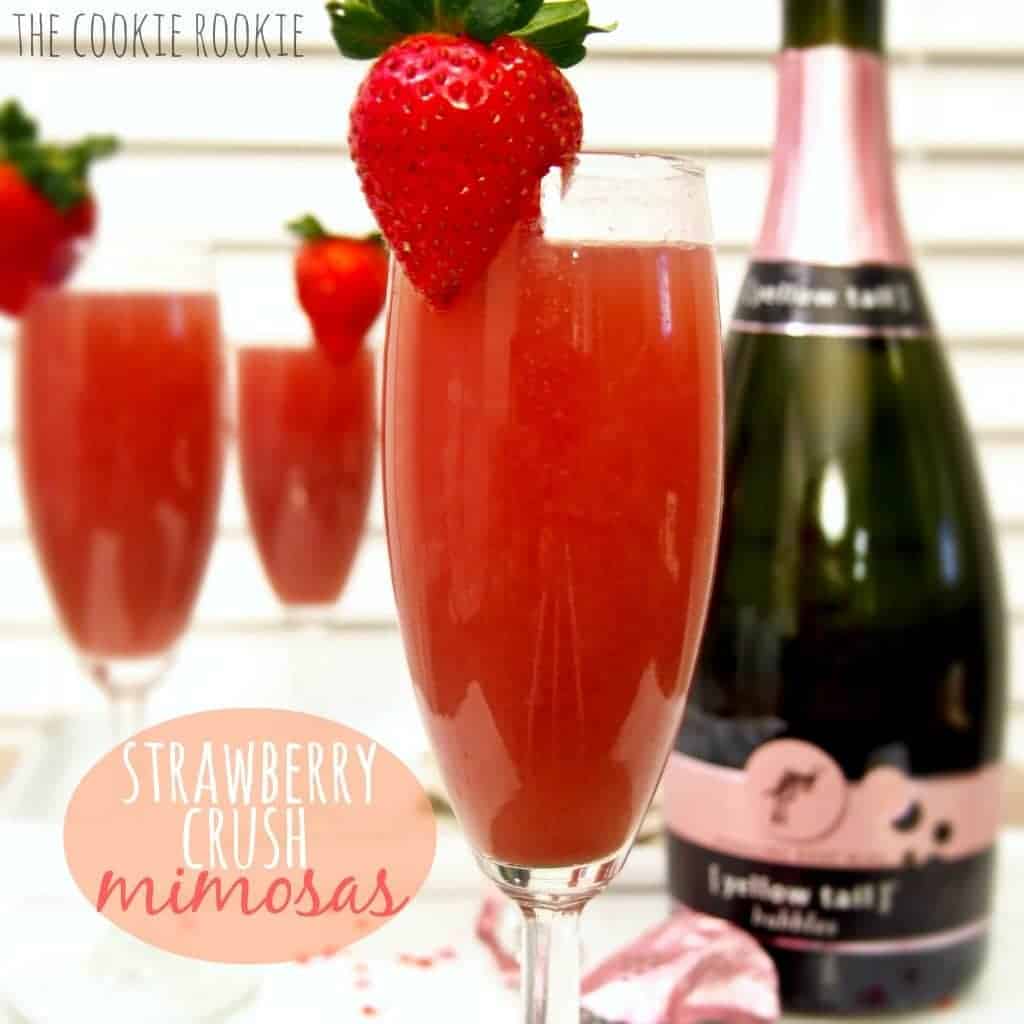 I love mimosas, and strawberries are one of my favorite fruits, so I loved this drink.  There's nothing incredibly unique about it, but it just tastes good.  and its pretty :)  Strawberry Mimosas are a must at any bridal shower, brunch, or girls day! (Or romantic Valentine's Day night in) :)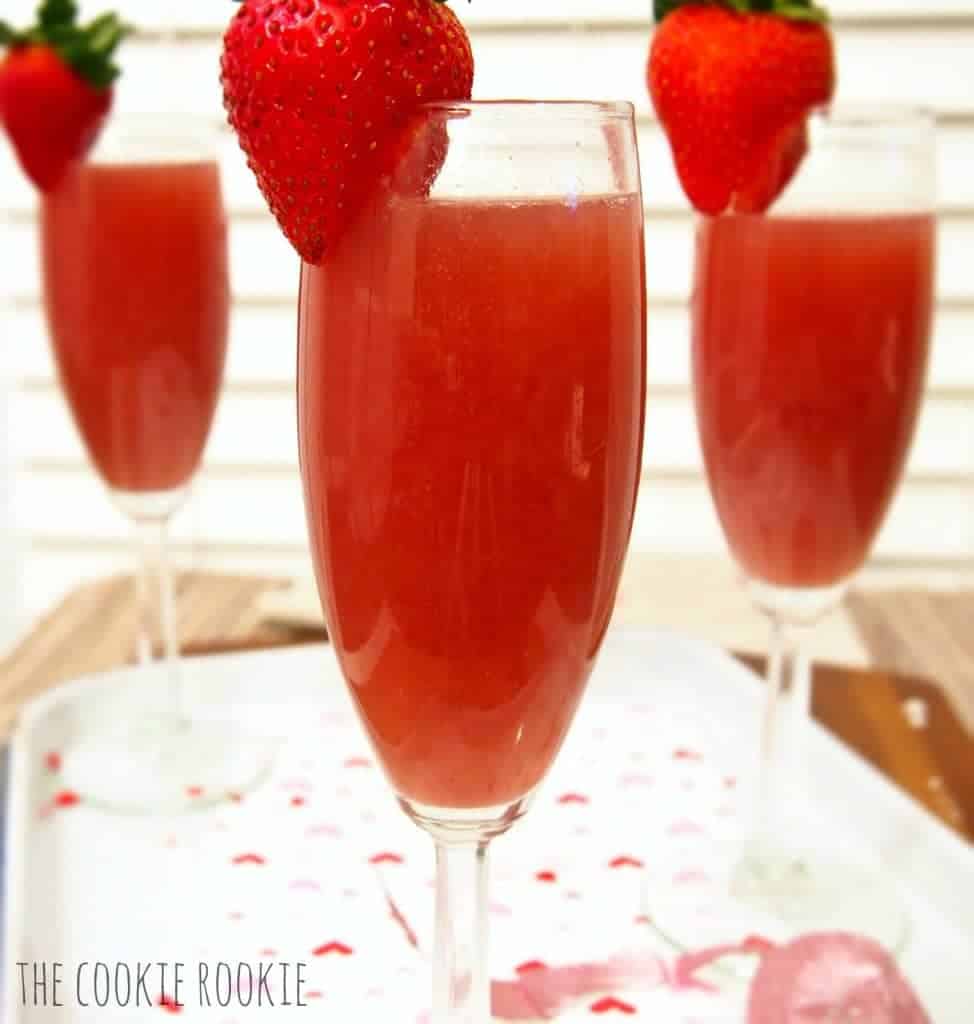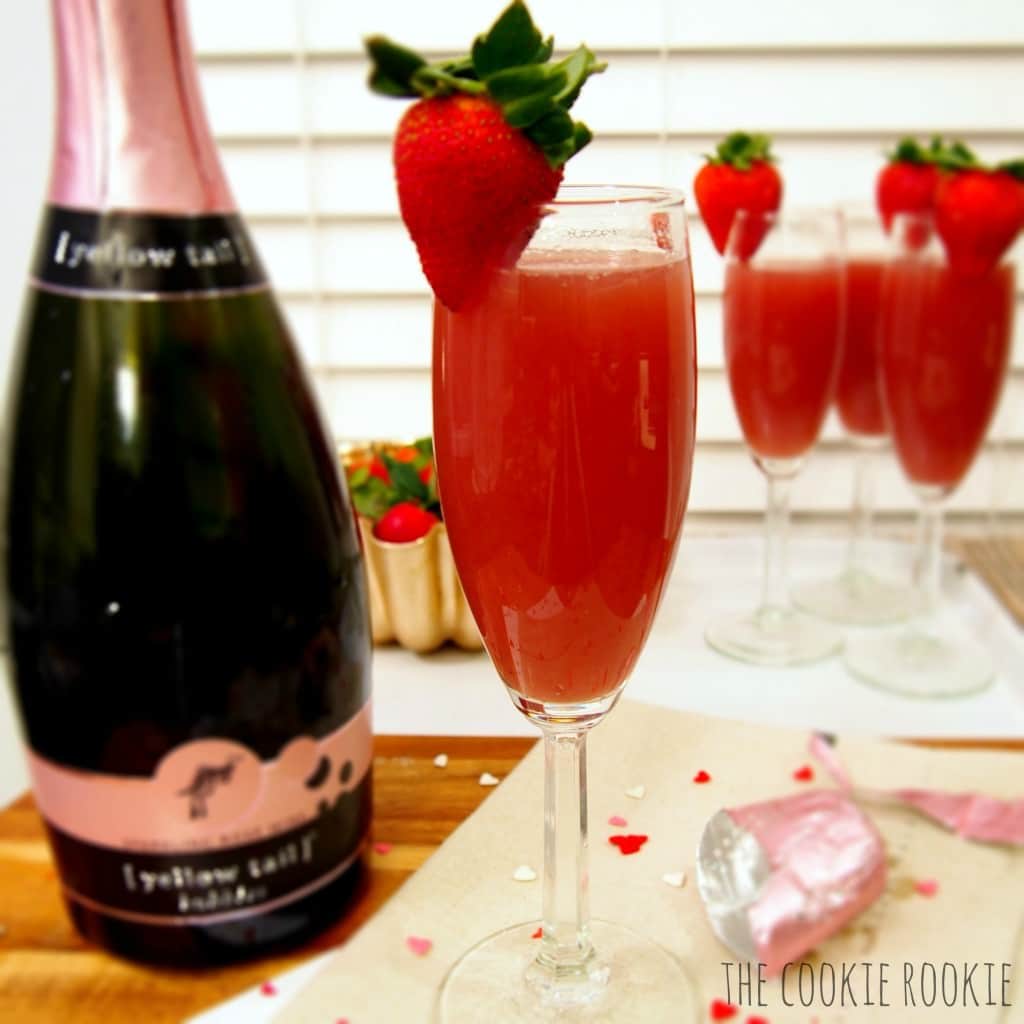 For the strawberry flavor, I used "Naked" brand Berry Blast Smoothie.  YUM!!! I walk by an aisle of Naked brand juice every time I'm at the grocery store and had never tried it until tonight.  I was really impressed.  Its made with 100% juice and they have all kinds of different flavors.  I can't wait to try other types!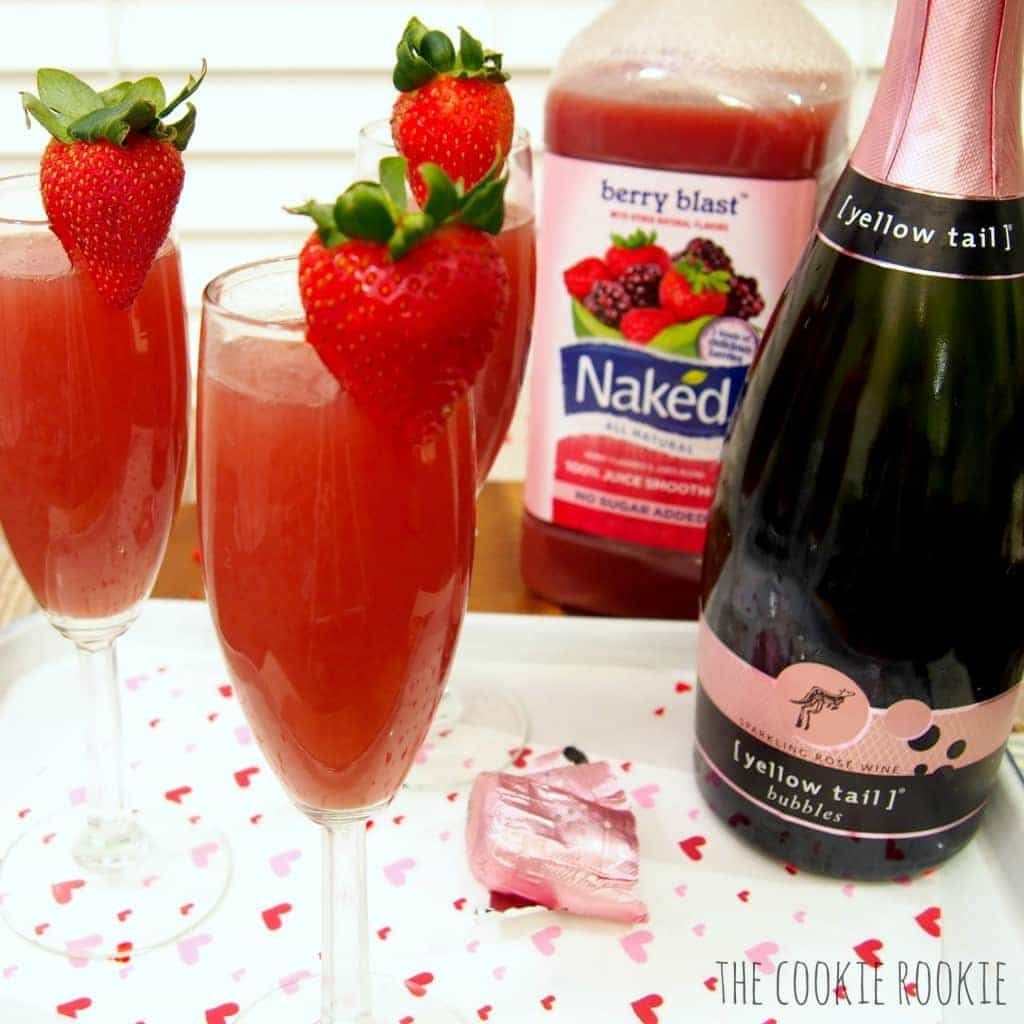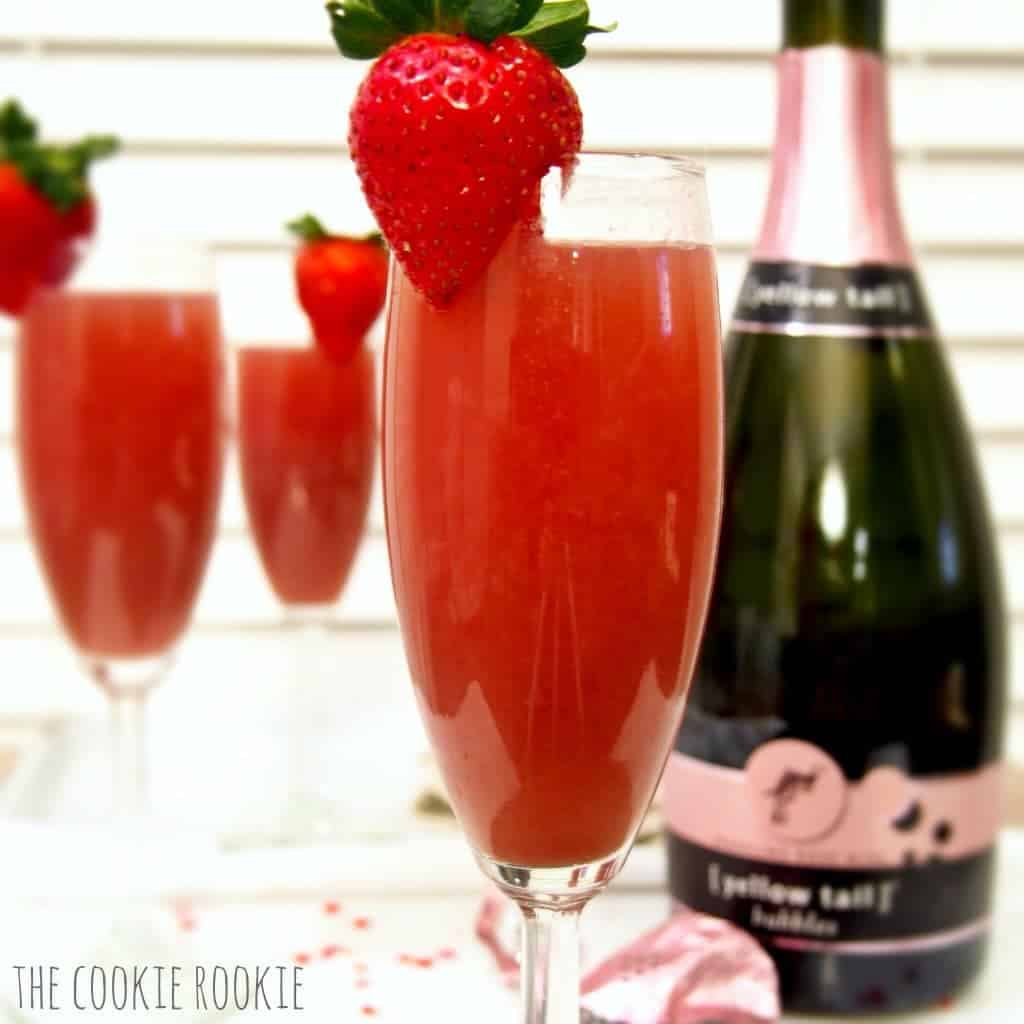 The pink sparkling rose wine is such a cute color and tastes great.  It could be awesome on its own as well. (Allyson, we should get this to toast with when I'm in Jacksonville!!)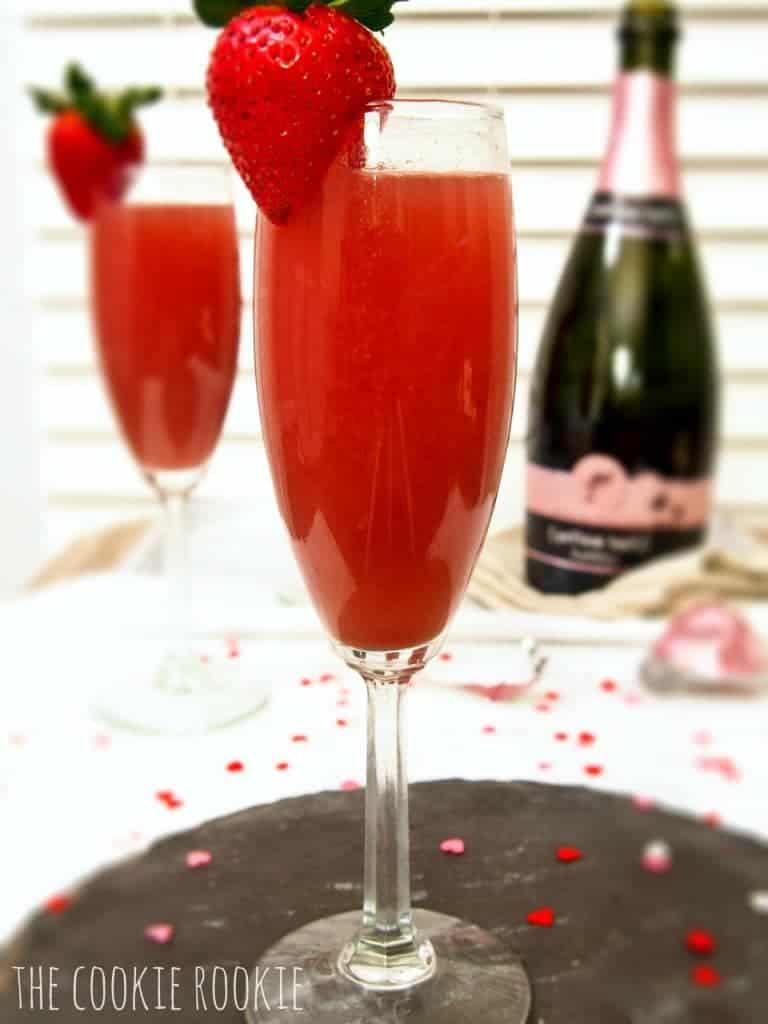 Its been so fun coming up with different Valentine's recipes.  They're almost coming to an end!! One more week…what to make, what to make…:)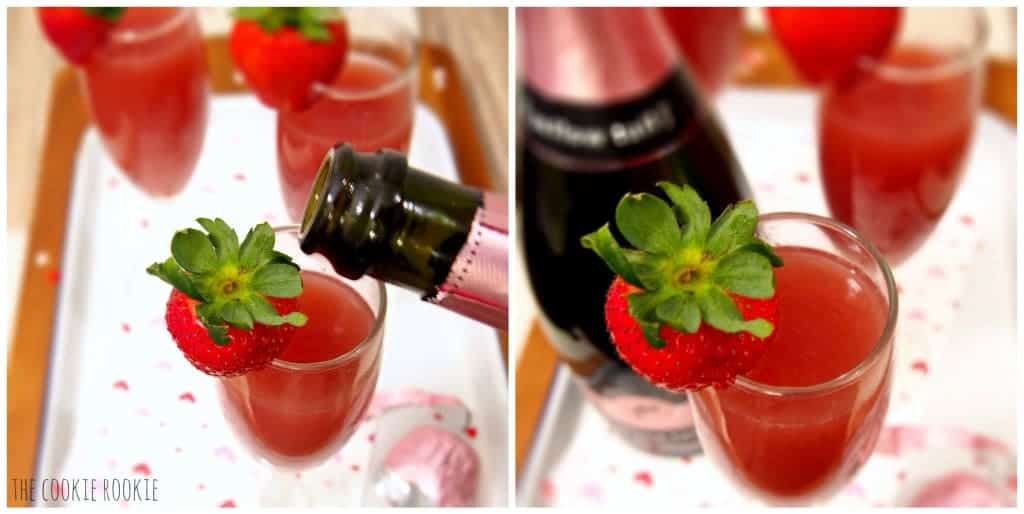 Happy Valentine's Day!! Click HERE to see past Thirsty Thursday posts. Enjoy!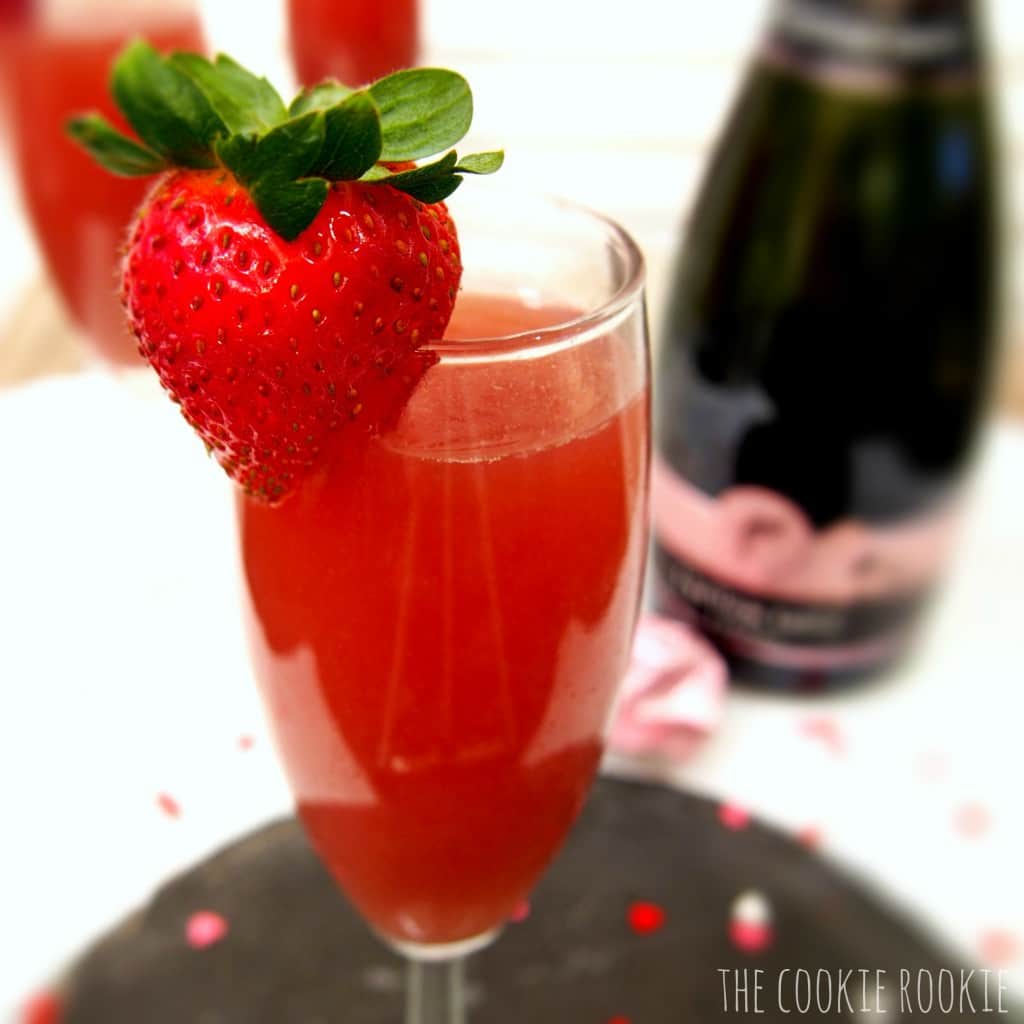 the cookie rookie
thirsty thursday: strawberry crush mimosas
strawberry crush mimosas. pretty and perfect for valentines day <3
Ingredients
1 bottle sparkling rose champagne (i used yellow tail)
1 bottle Berry Blast Smoothie by Naked Brand
Fresh Strawberries for garnish
Instructions
Fill champagne glass half full with berry blast smoothie
top with champagne
garnish with fresh strawberry.
toast to love!! :)
enjoy
7.6.4
1625
https://www.thecookierookie.com/strawberry-mimosas/

CHECK OUT MORE VALENTINE'S DAY FAVORITES:
CHOCOLATE COVERED CHERRY SANGRIA: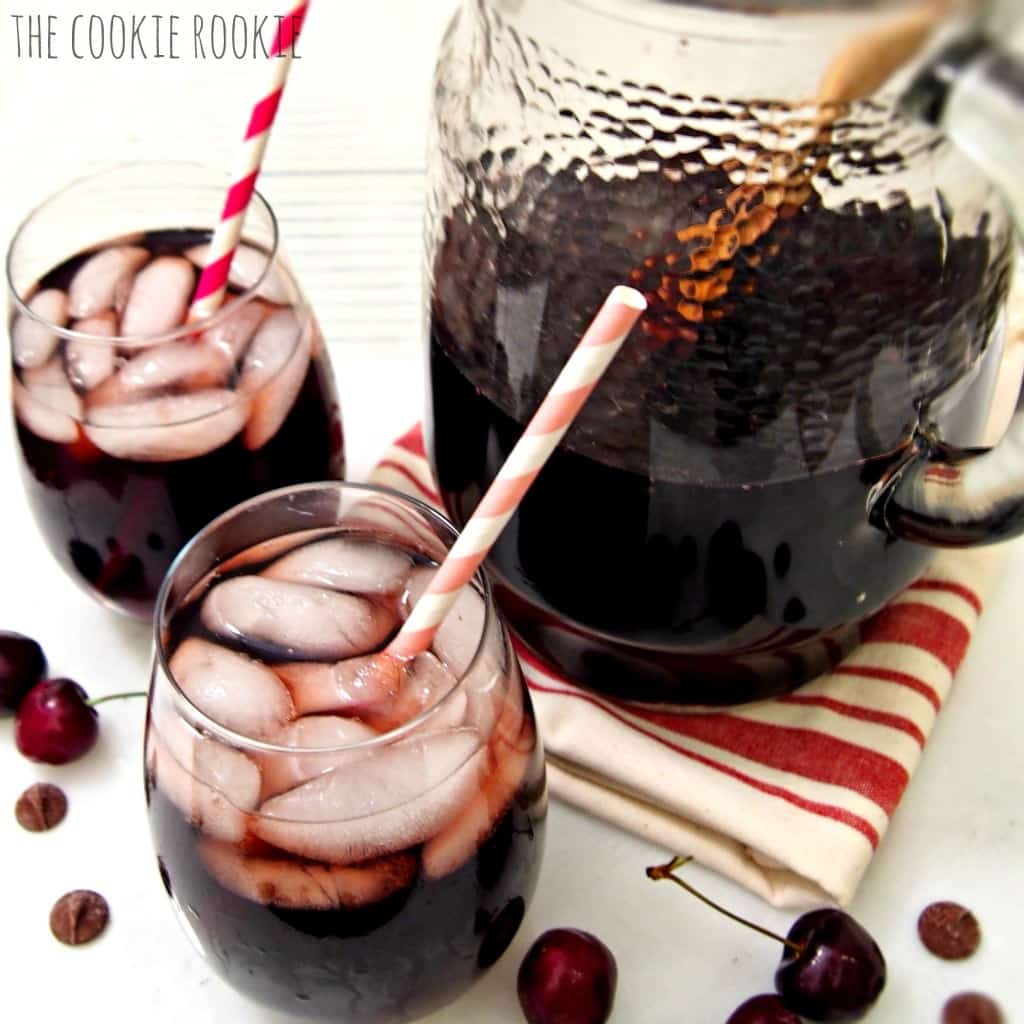 GRAND MARNIER STRAWBERRY HAND TARTS: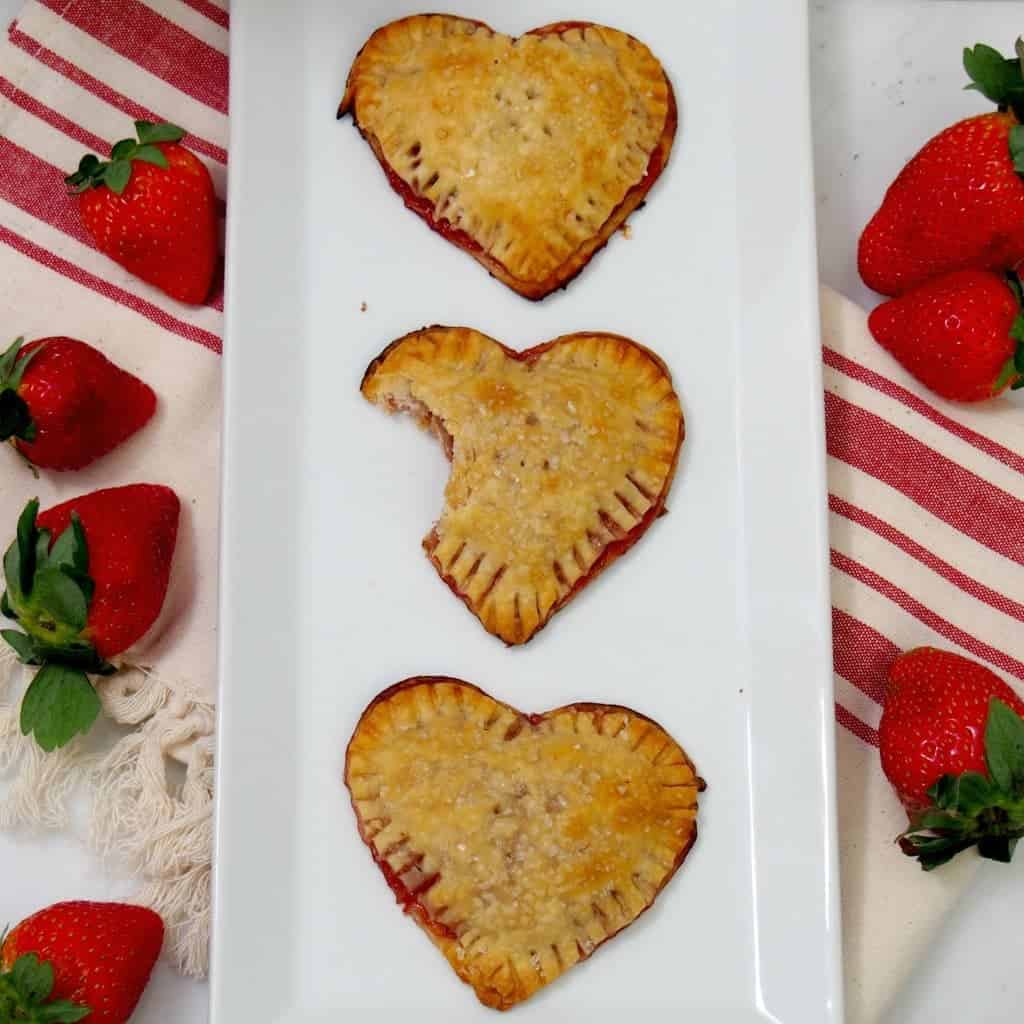 PEANUT BUTTER BROWNIE WHOOPIE PIES: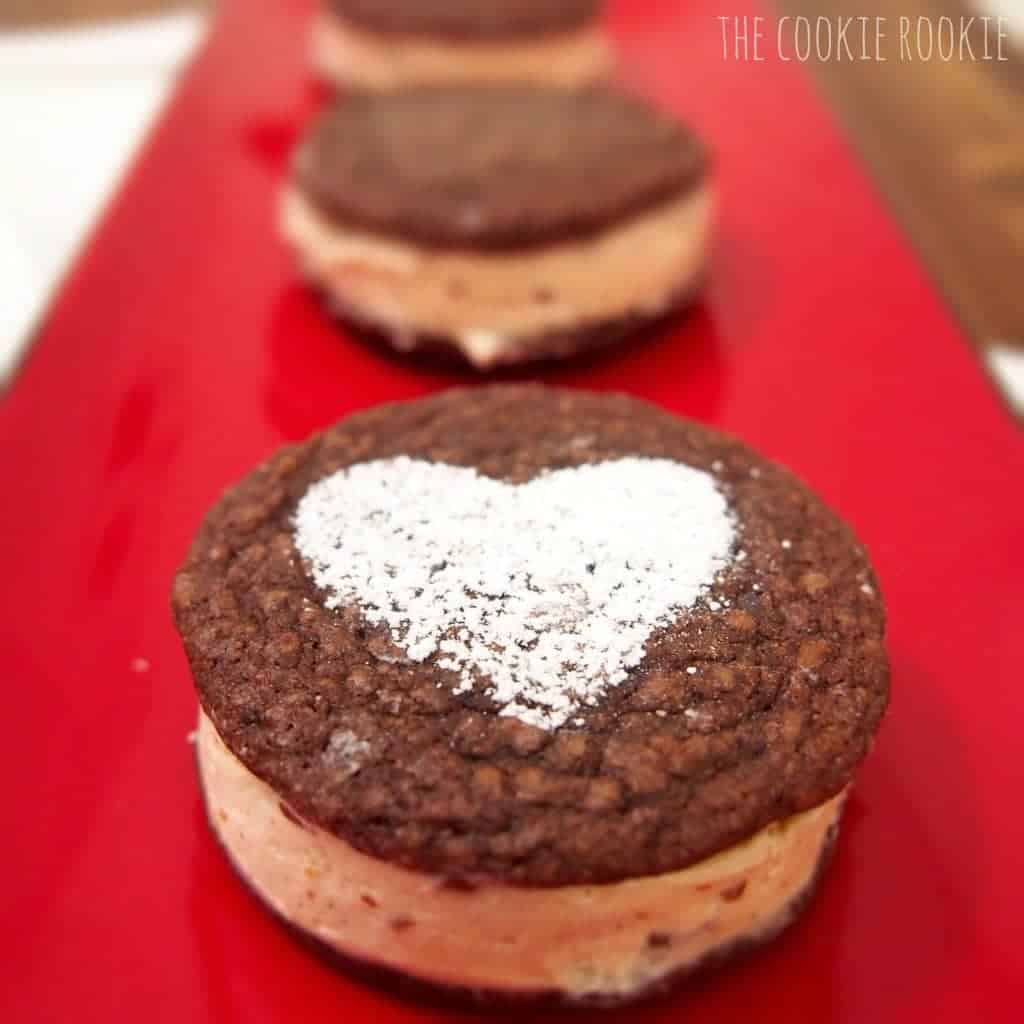 WHITE CHOCOLATE VALENTINES BARK: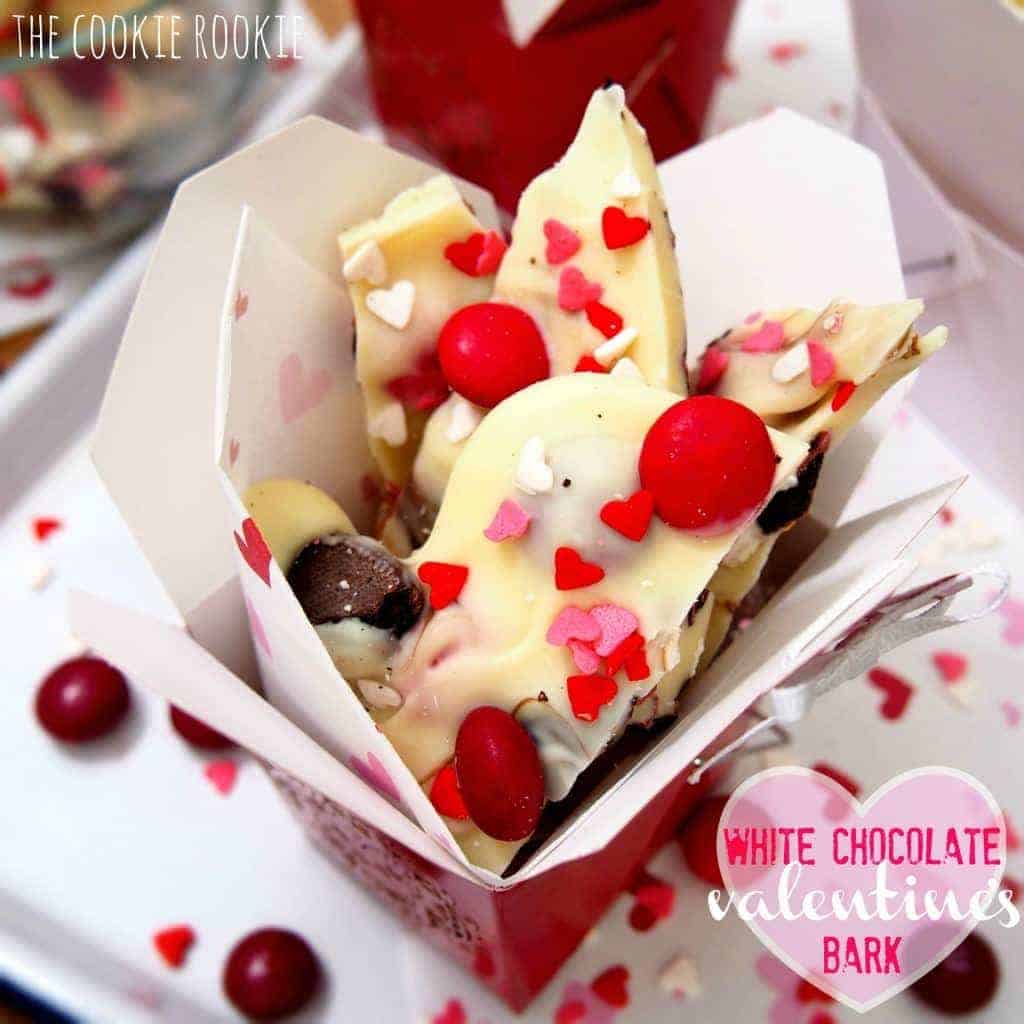 JOIN OUR MAILING LIST
TO GET COOKING!
Subscibe to recieve all the latest, greatest, and EASIEST recipes sent straight to your email inbox. If we post something yummy, you'll be the first to know.