This is a sponsored post written by me on behalf of Walker's Shortbread. All opinions are 100% my own. Thank you for supporting the brands that help support The Cookie Rookie!
Strawberry Shortcake Ice Cream Sandwiches are a simple and sweet dessert fit for any occasion!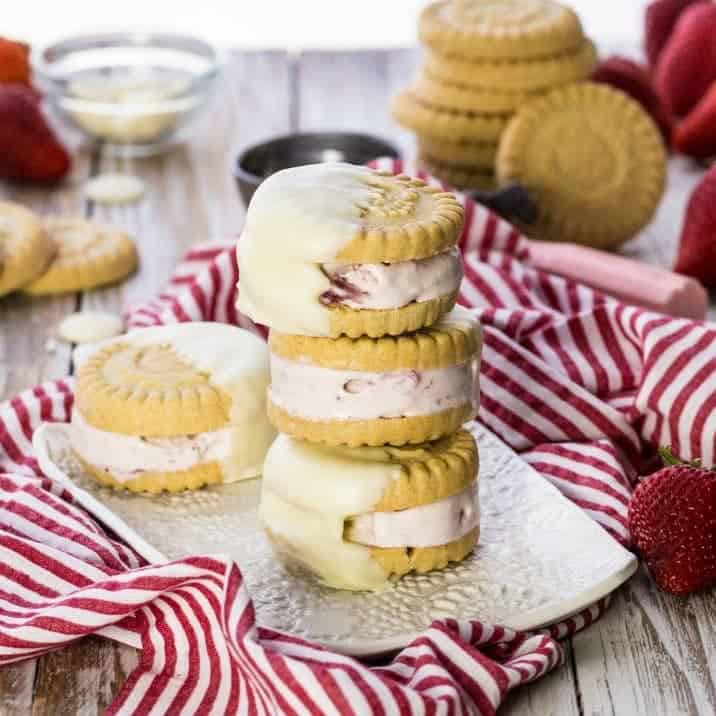 Is there anything better in the Summer than Strawberry Shortcake? Fresh and delicious, it's always been one of my favorites. This Summer, I wanted something a little colder, a little more refreshing, and even EASIER than Strawberry Shortcake. Strawberry Shortcake Ice Cream Sandwiches are the answer! The perfect sweet dessert pretty enough for any party and easy enough for any ol' day. A new favorite!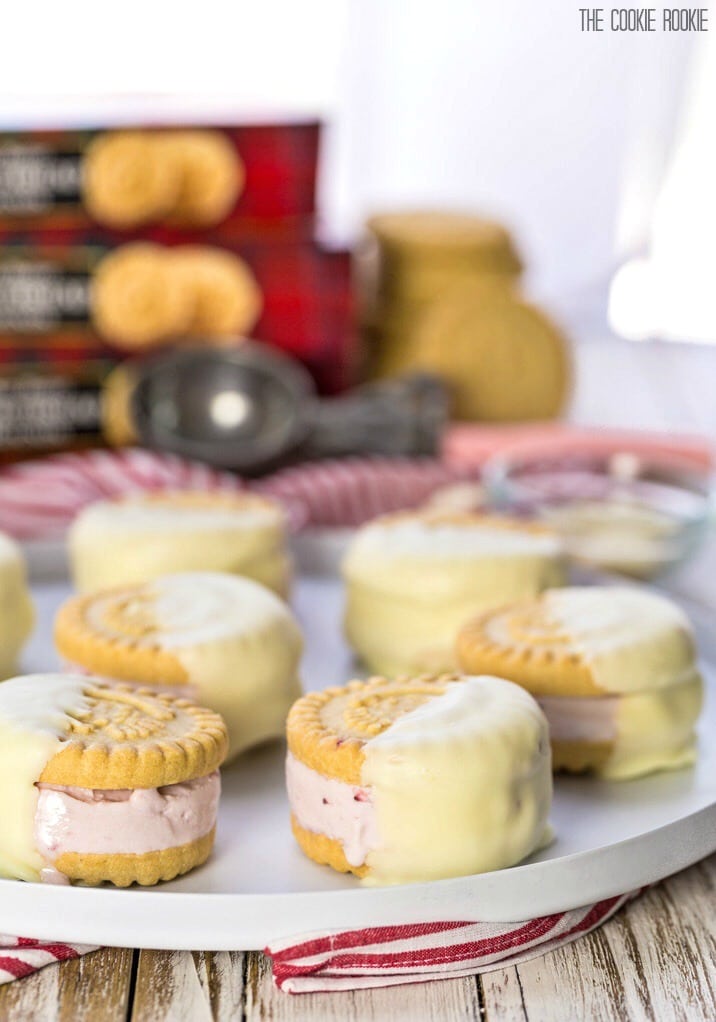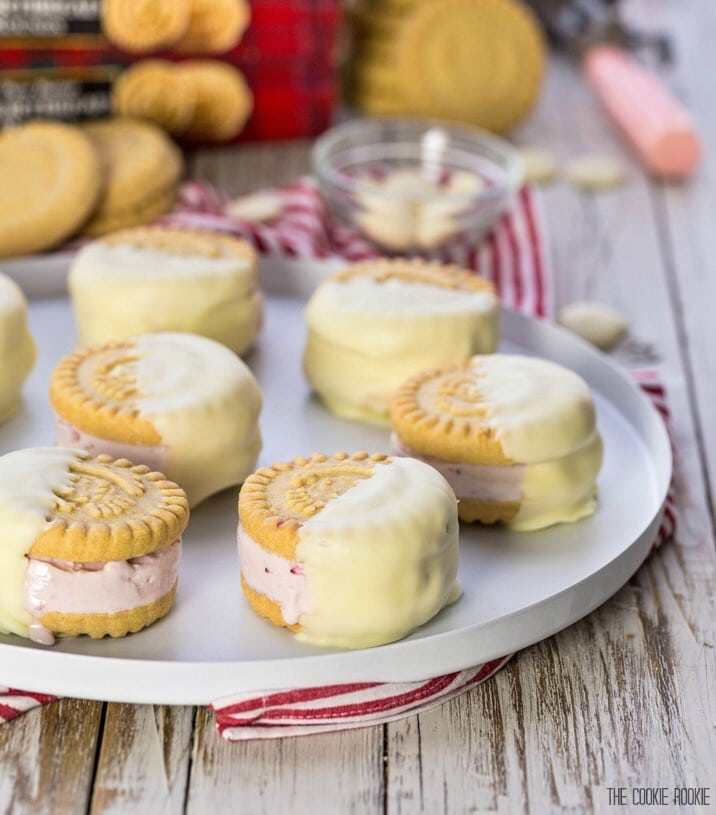 This new favorite recipe only happened because I found a new favorite cookie. When Walker's Shortbread reached out to see if I would be willing to create a recipe using their AMAZING and oh so buttery cookies, I couldn't say YES fast enough. I already knew their brand well. I don't even want to tell you how many boxes I have of these beauties in my pantry. I love that they're made with 4 simple ingredients; butter, flour, sugar, and salt, with no added artificial preservatives or GMOs. It's just like if you made them at home, except they taste way better than if I tried to make them at home (I'm still working on my baking skills!). That's how I love my brand partnerships to be. Products I already love, CRAVE, and am honored to tell you about!! And if that wasn't good enough, they are hosting a giveaway!!! It's your lucky day!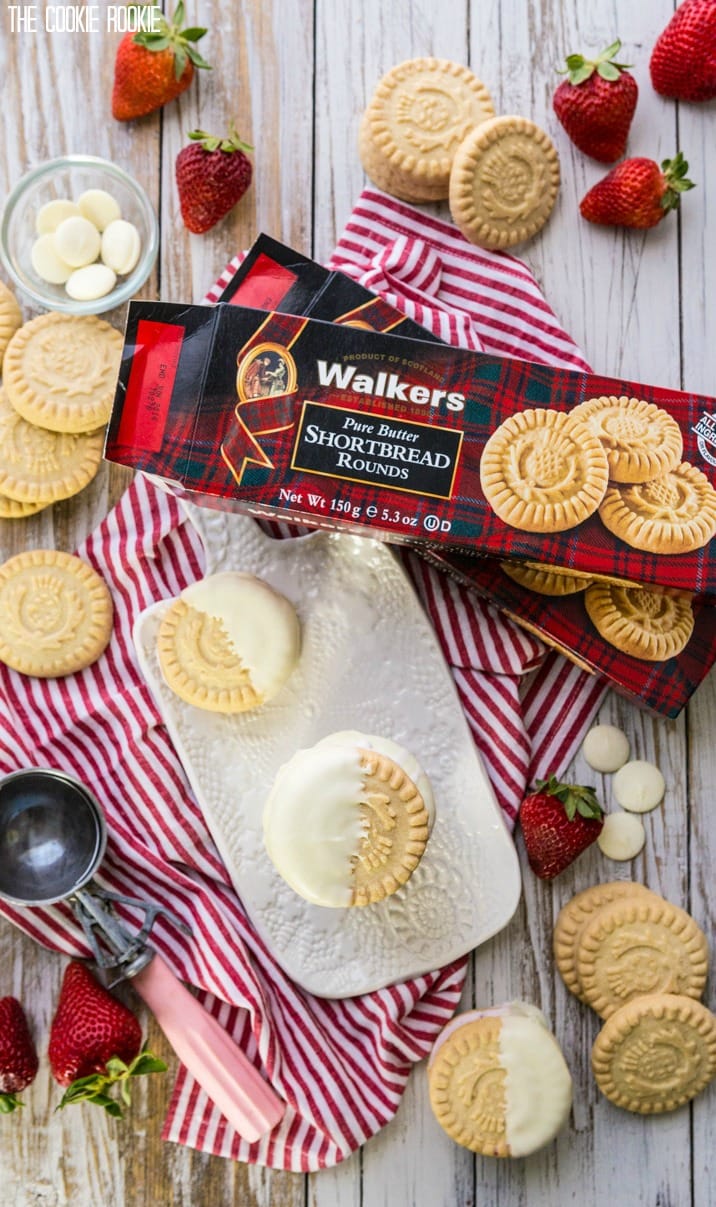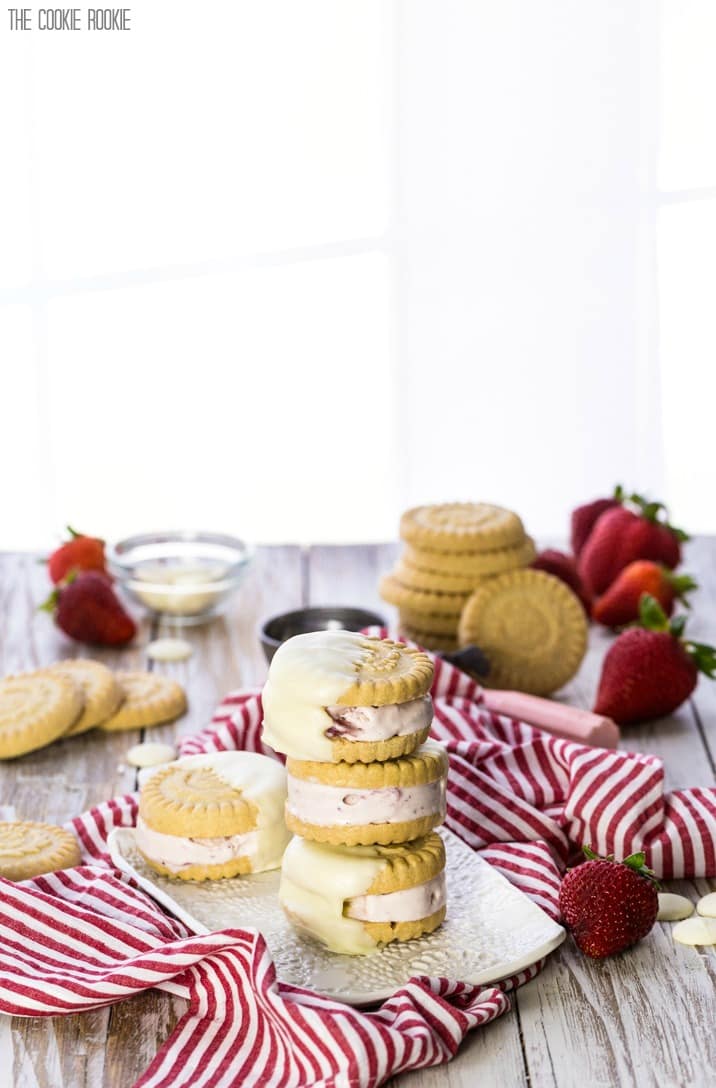 So I thought it was about time I shared one of my very favorite Summer desserts with the world; Strawberry Shortcake Ice Cream Sandwiches!
Walker's Shortbread Cookies stuffed with creamy strawberry ice cream, then dipped in white chocolate. Is this heaven??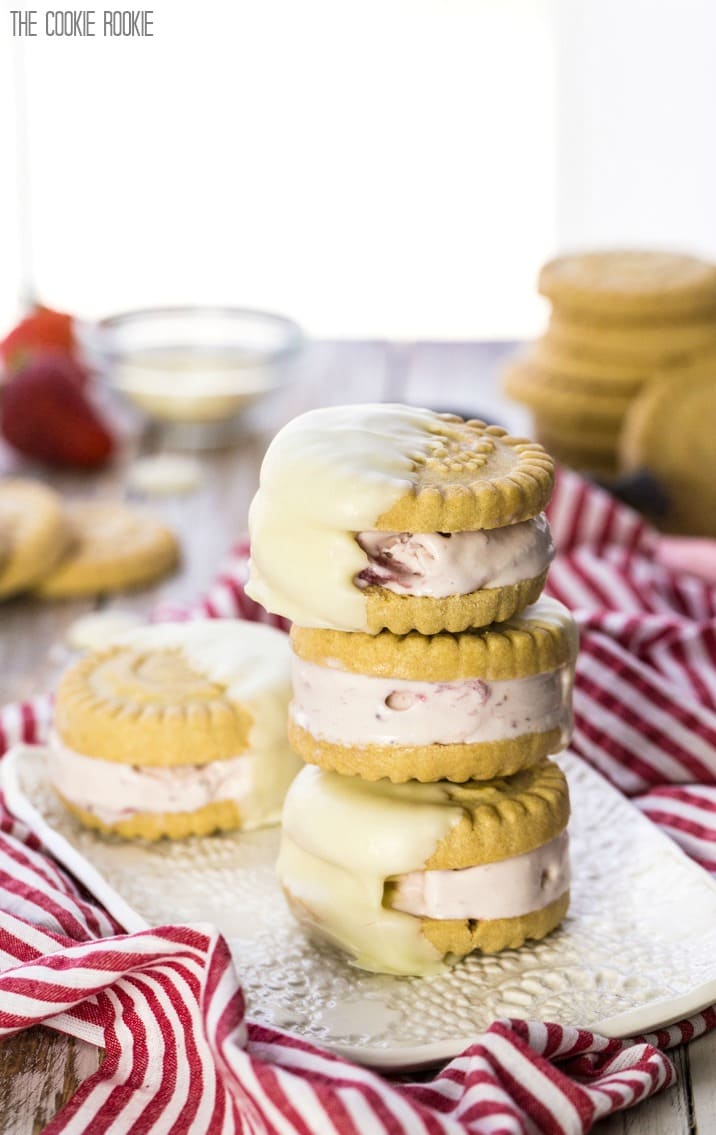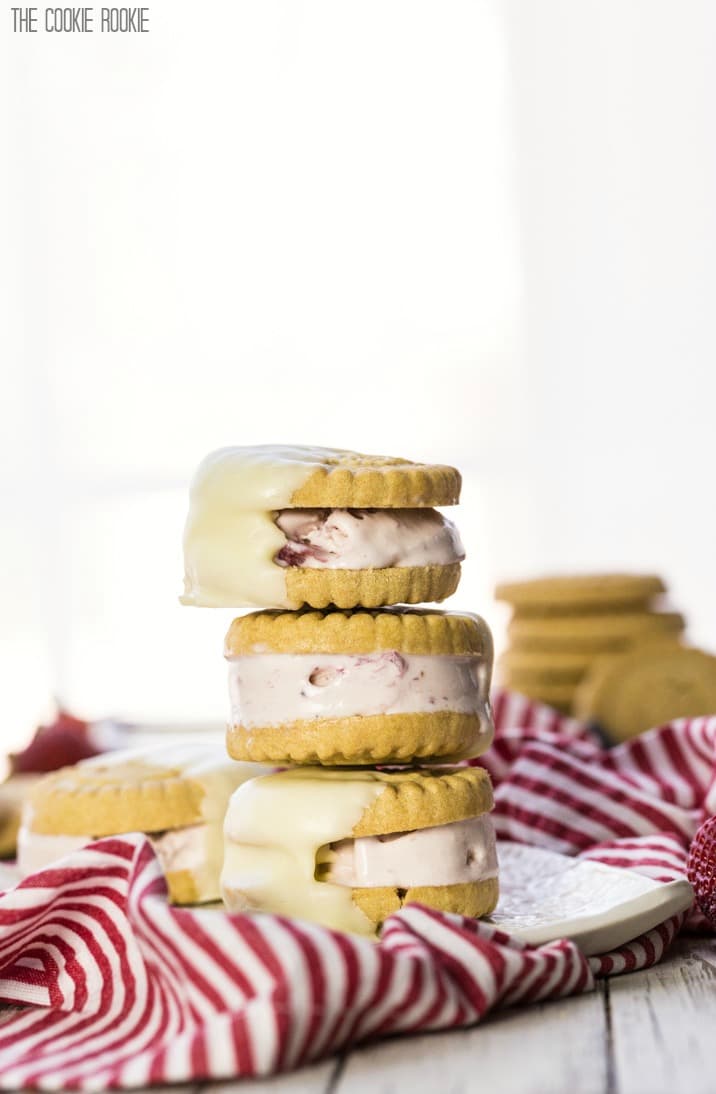 The other great thing about these is how well they freeze. It doesn't get better than coming home to one of these after a long day. Or waking up to one of these after a great night's sleep. I like them either way! :)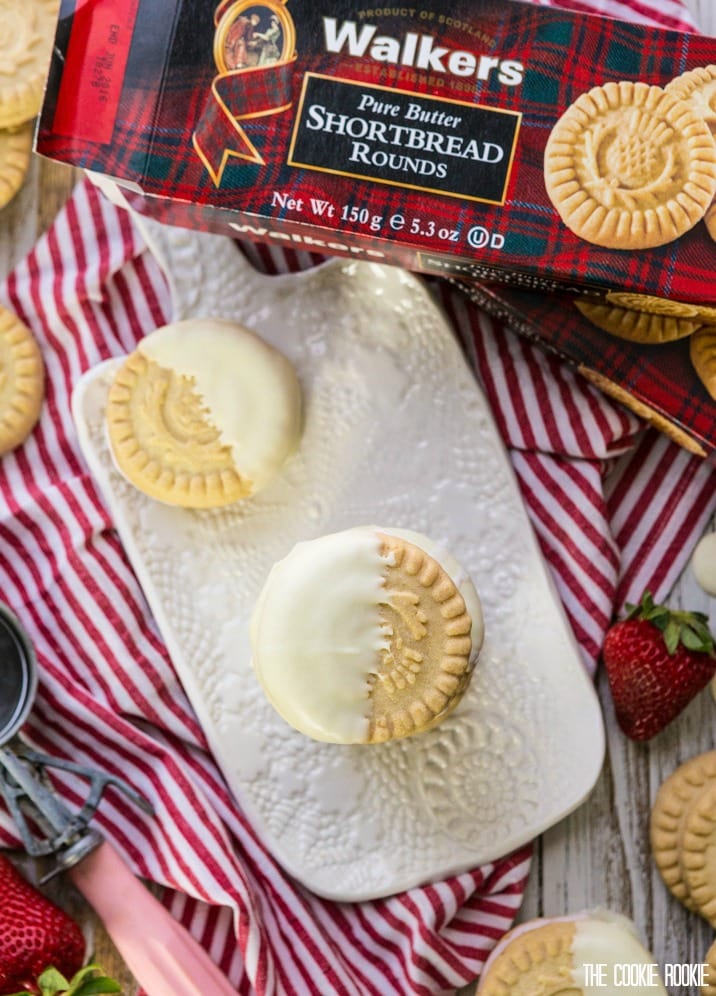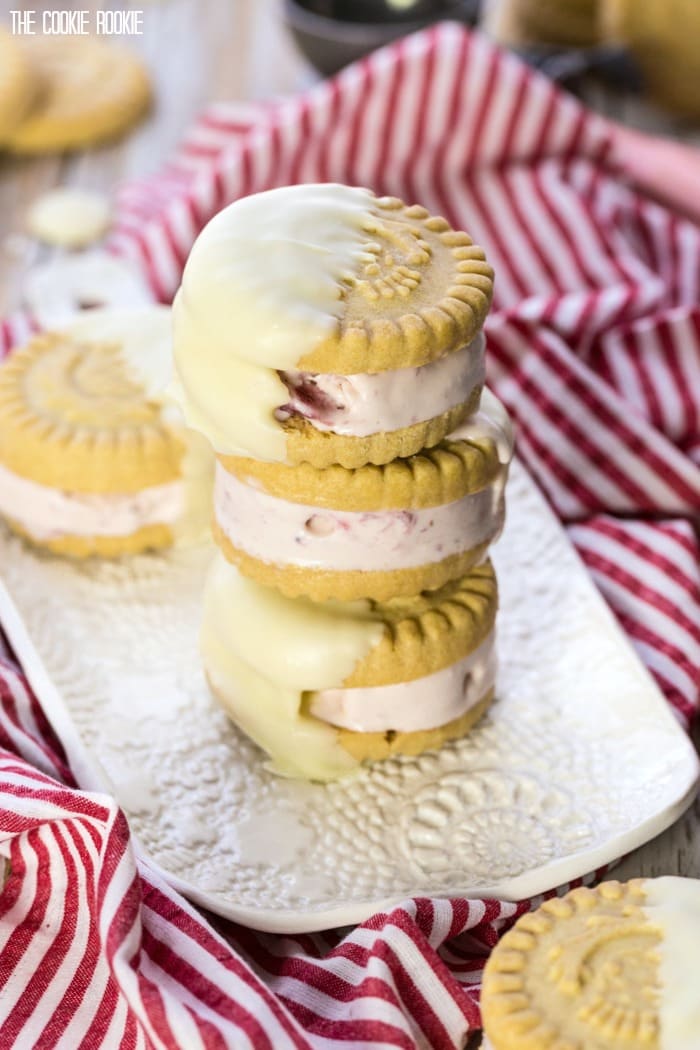 Be sure to enter the giveaway below to win 5 boxes of my very favorite cookies! Check out Walker's Shortbread website HERE, as well as their Facebook, Pinterest, Twitter, and Instagram. You don't want to miss out on deals and news from a company that delicious, trust me!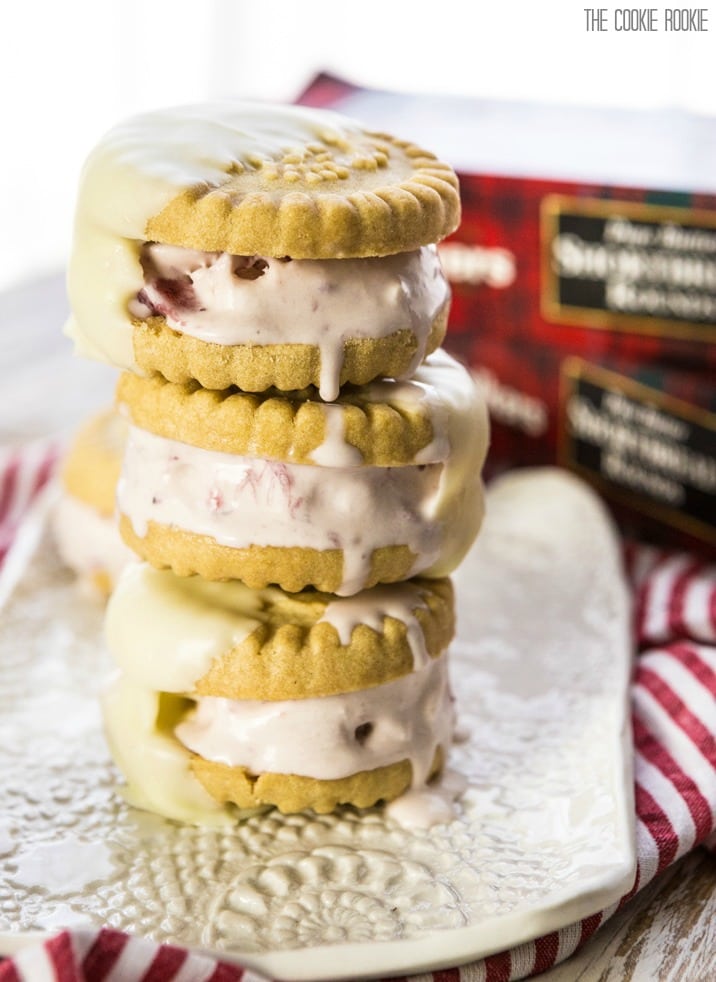 Enjoy!