Prosciutto Wrapped Goat Cheese Stuffed Dates are sweet, salty, savory, and amazing! Dates stuffed with goat cheese, wrapped with prosciutto, and drizzled with balsamic reduction. The perfect party appetizer!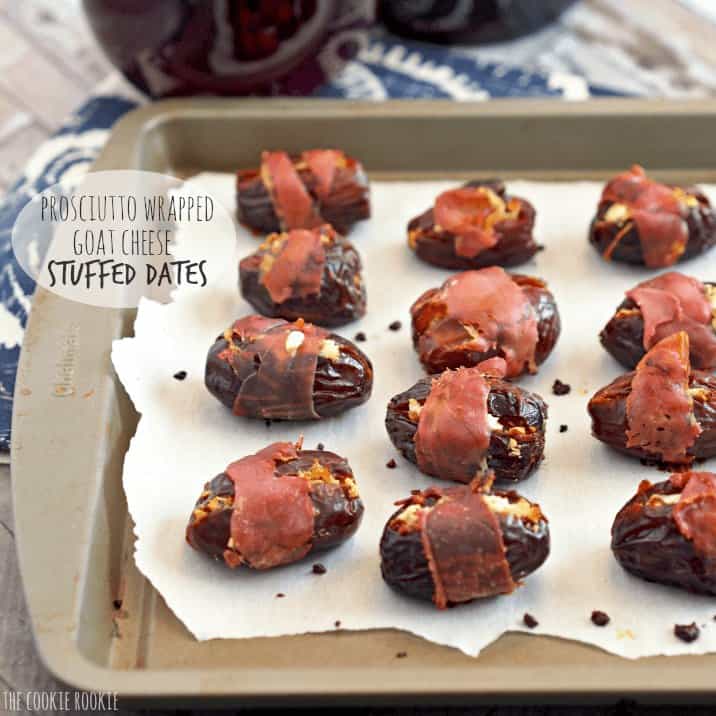 I'll admit it. I was scared to try stuffed dates. I mean…they're weird sounding. Not to mention weird looking. Anyone that tries to tell you stuffed dates are a beautiful tapas treat…well they're either lying or crazy. I honestly think they look totally strange.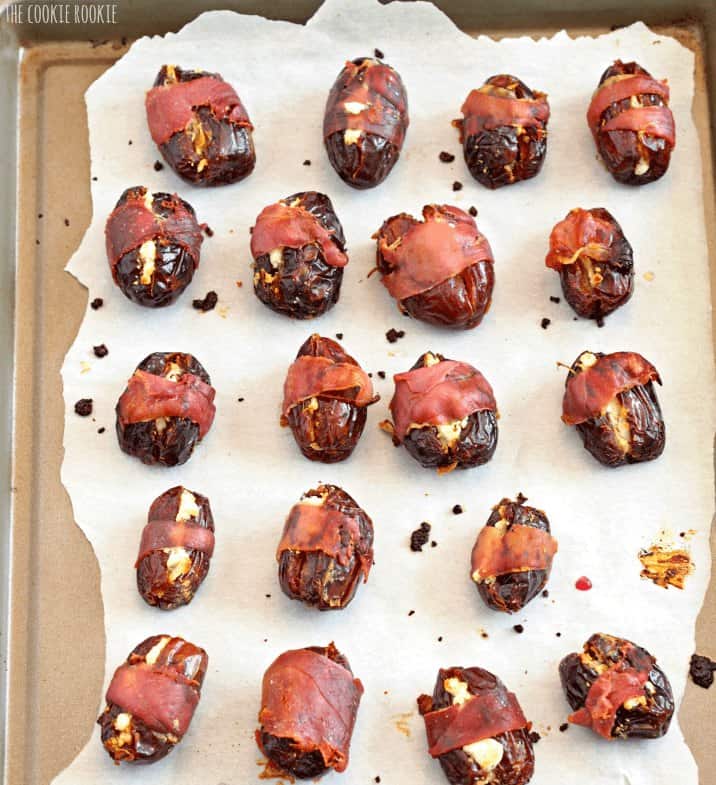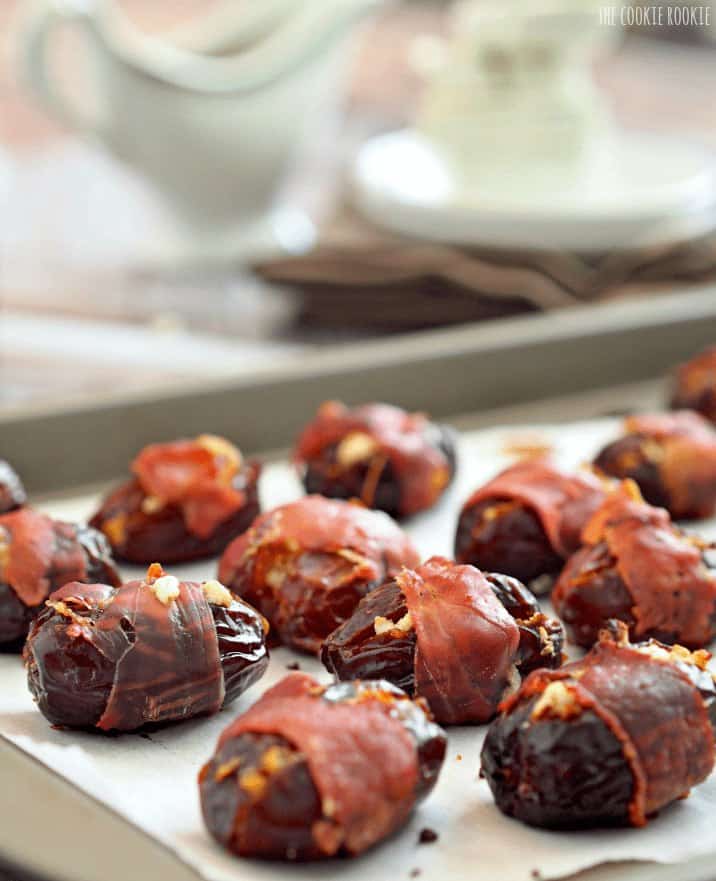 I keep seeing these pop up on the menus of my favorite restaurants, in recipes on my favorite blogs, and all over pinterest. I decided not to judge a book by its cover. HALLELUJAH! These are AMAZING. They're weird looking ugly, but dannnnnnnnnnnnnnng do they taste good. Like, bring me all of the stuffed dates. Now.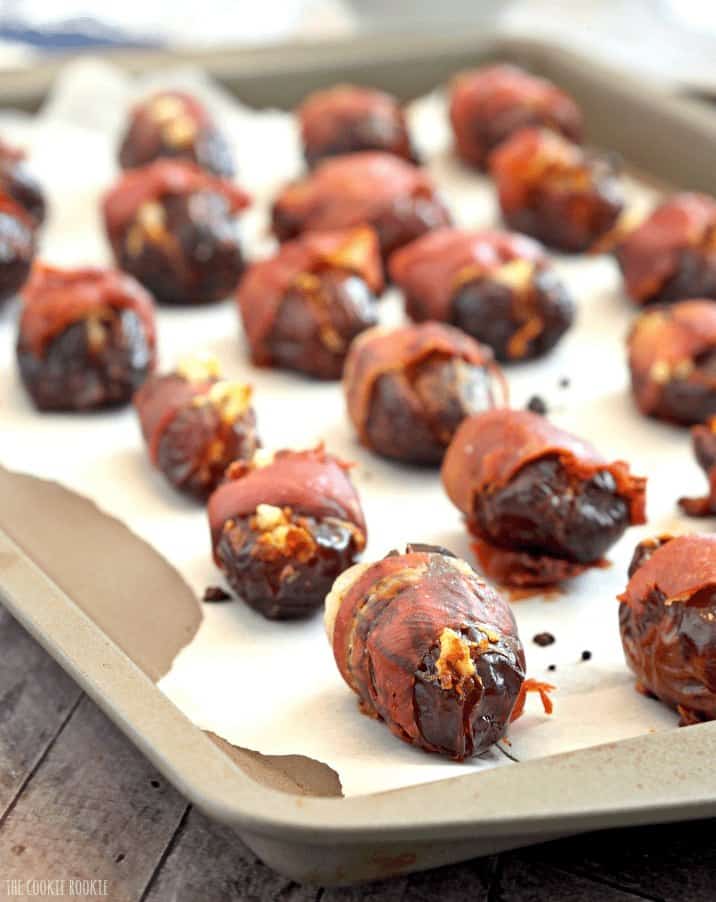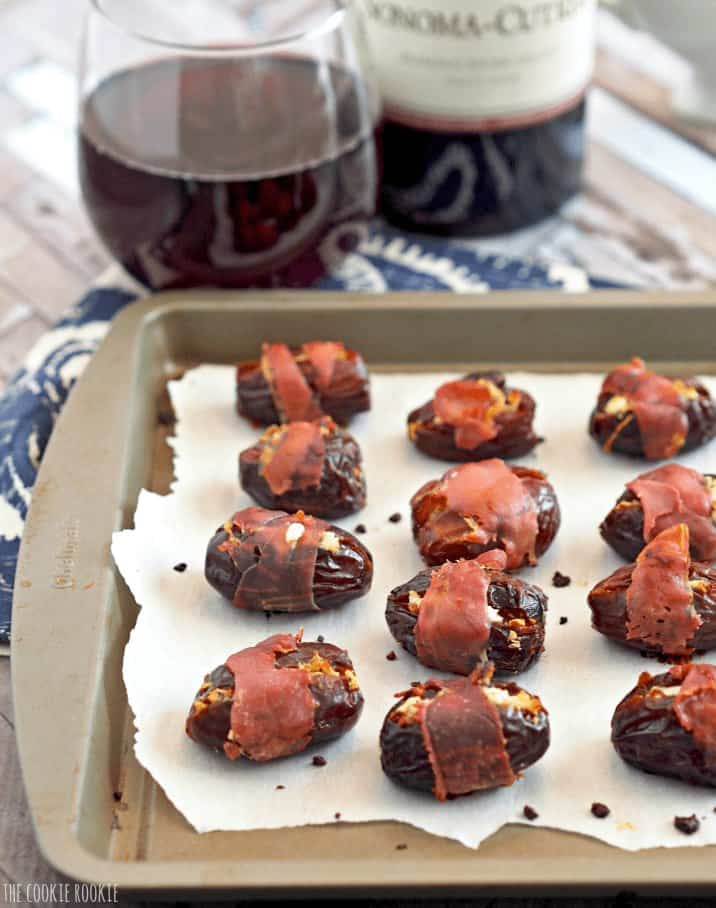 We had a little wine tasting party last weekend (click HERE to see the post about the party, as well as other favorite wine pairings from the night!), and these puppies were so popular! Even to my picky-eater husband. He was scared…but pleasantly surprised. I'm guessing that's the normal reaction to stuffed dates.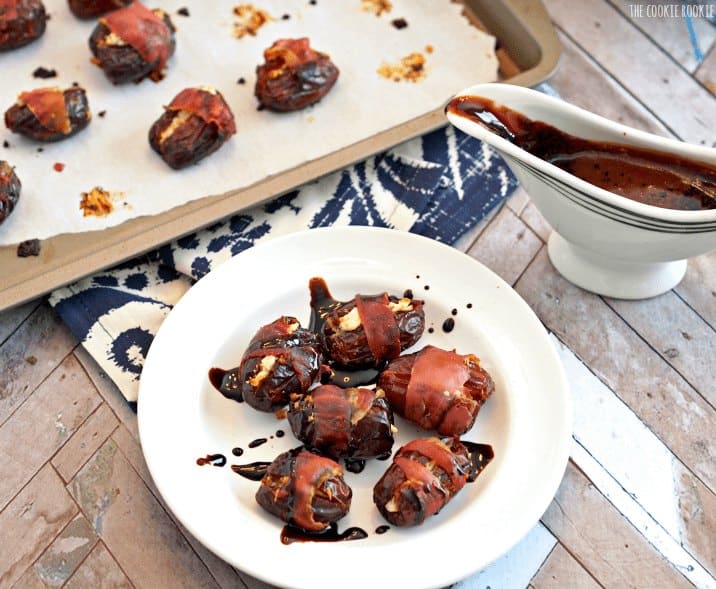 They were perfect with topped with a simple balsamic reduction, while sipping on some red wine of course. Sweet, savory, salty; all in one. Just another reason to try new things. I'm so glad I didn't go through life never trying these tasty little weirdos.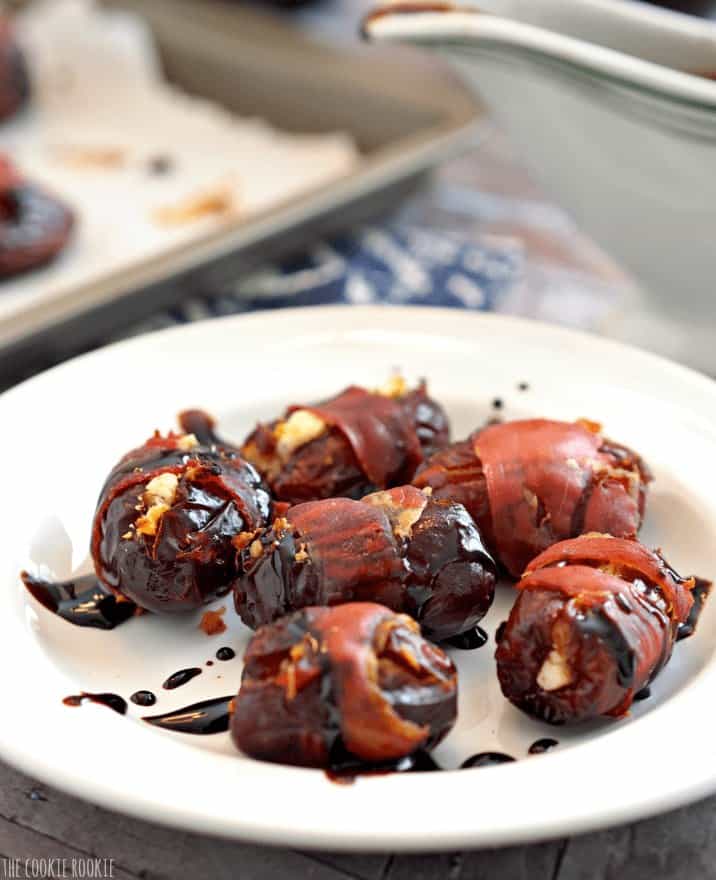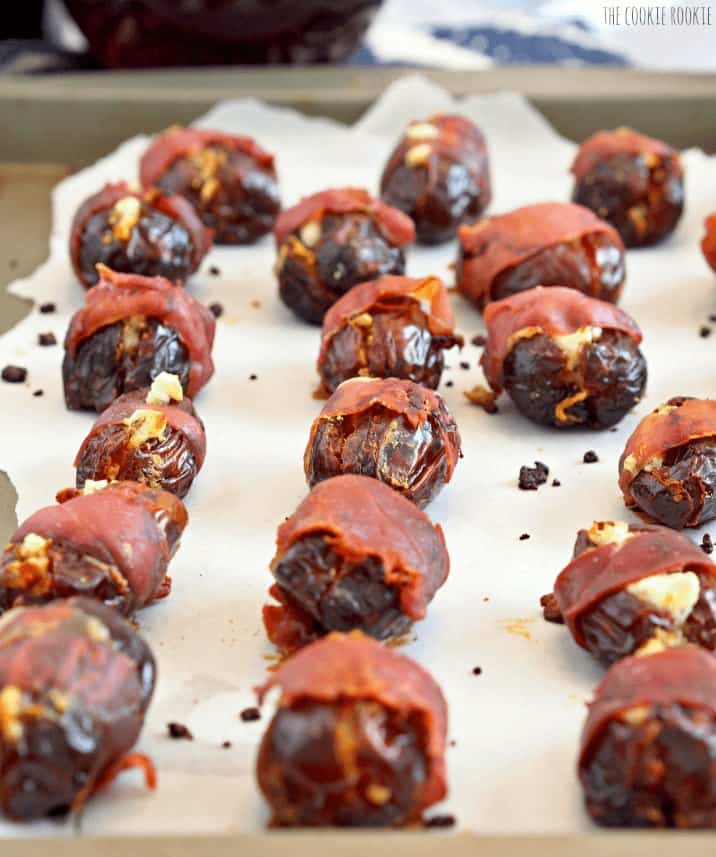 Oh, and they're SO easy. That's how I roll! Get some!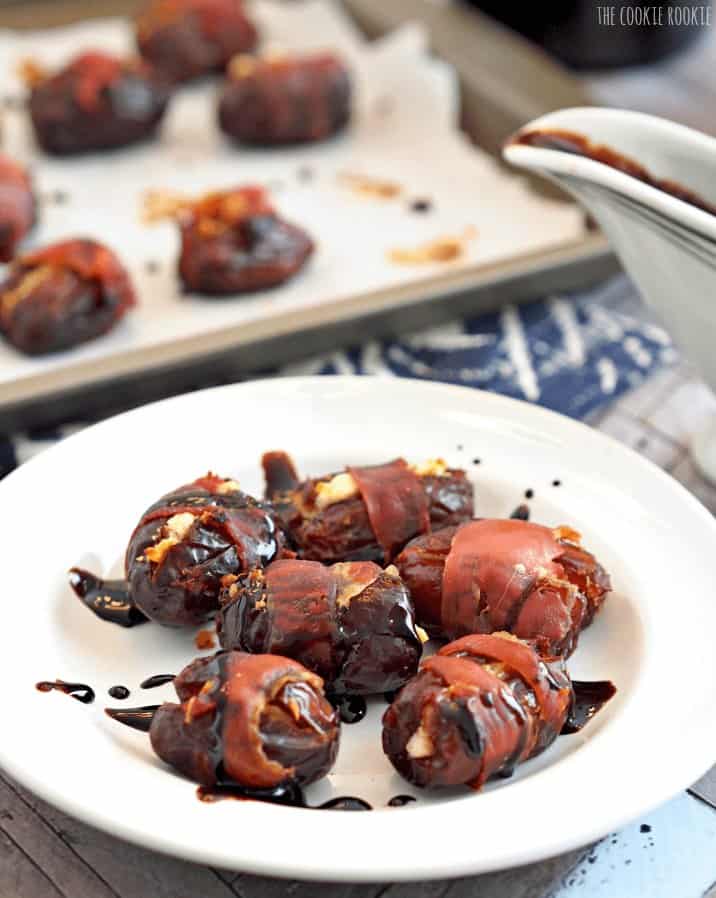 Enjoy! I think you'll also like our Cheesy Prosciutto Wrapped Chicken and our Bacon Wrapped Dates!