Dates don't get the headline billing they deserve. They're versatile, sweet, and great in savory dishes. Come on, now– let's show dates some love! Stuffed dates make such an awesome appetizer as the salty prosciutto hugs a sweet date, filled with creamy and tangy goat cheese. These Prosciutto-Wrapped, Goat Cheese-Stuffed Dates ain't bland, baby; these are deliciously addictive!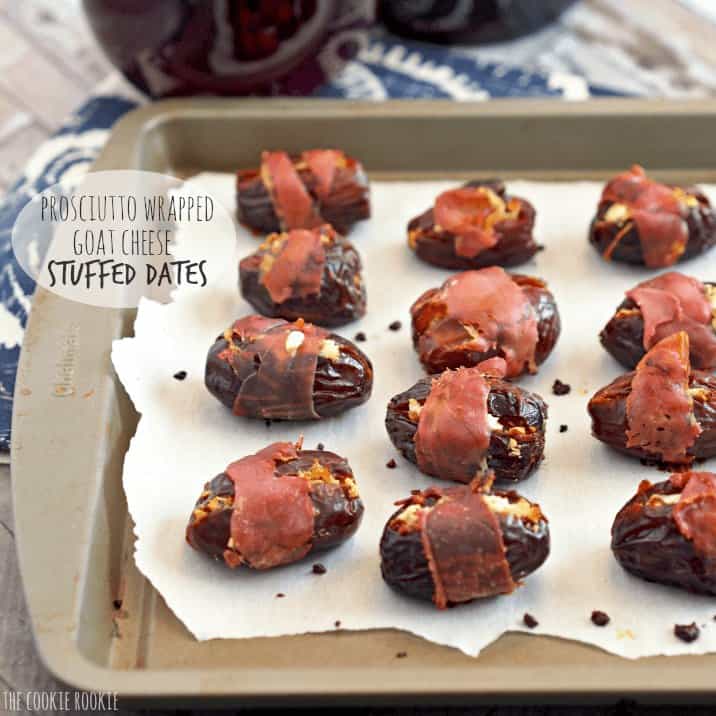 Salty, Sweet, and Savory– All at the Same Time
Prosciutto-Wrapped, Goat Cheese-Stuffed Dates are sweet, salty, savory, and amazing! Dates stuffed with goat cheese, wrapped with prosciutto, and drizzled with balsamic reduction are the perfect party appetizer!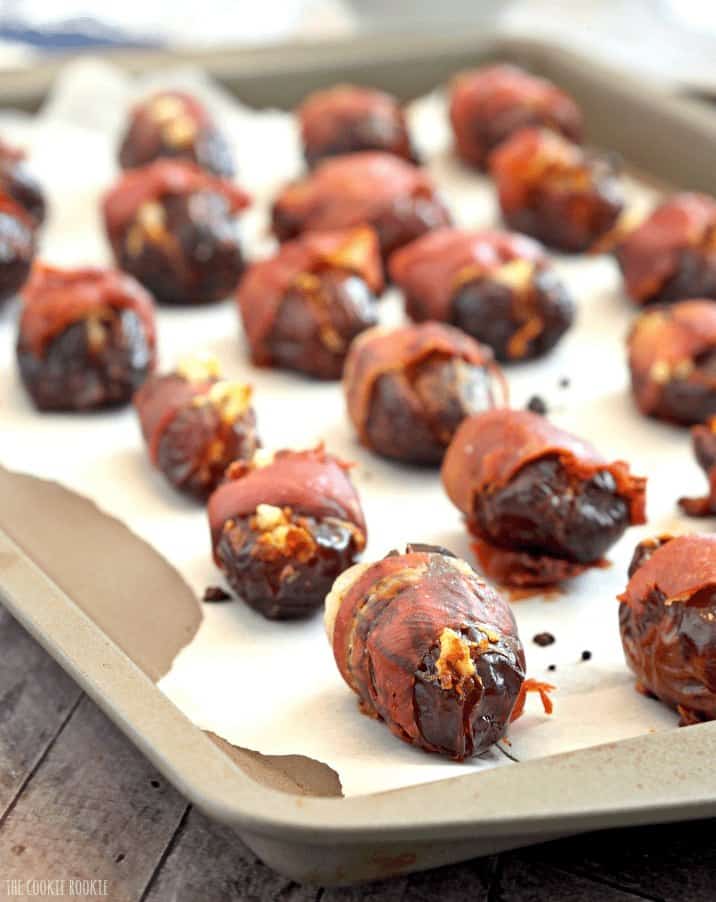 Why You'll Love These Stuffed Dates
Easy. Three ingredients, 10 minutes prep, and then in the oven for 15 – done!
Delicious. The perfect combo of sweet, salty, and creamy, these bites won't last long.
Perfect Party Food. You can make a big batch for just pennies apiece, and they look great!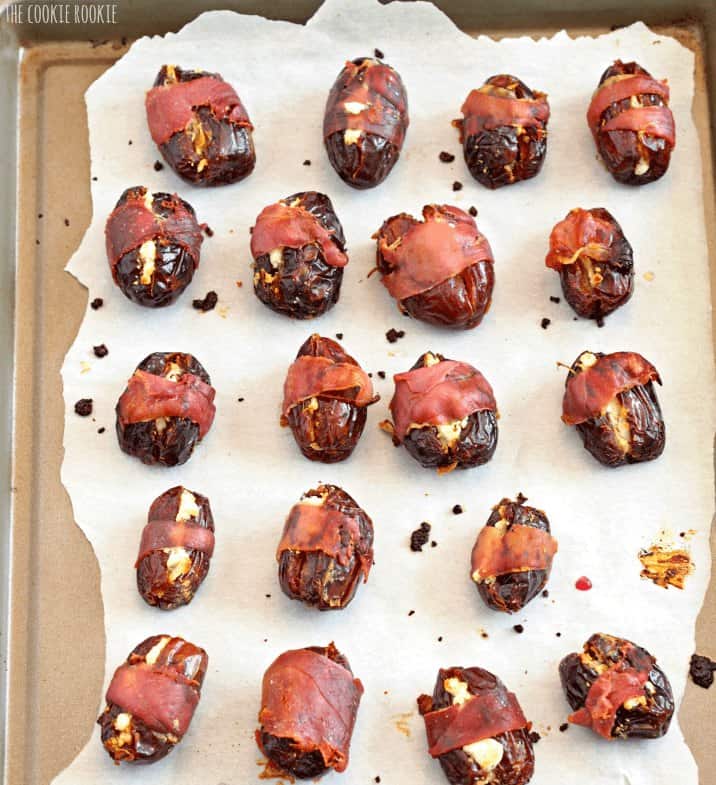 Ingredients
Cheese: Good quality goat cheese.
Dates: Pitted Medjool or Sunkist dates are great but use your favorite brand.
Prosciutto: Cut into thin strips.
Balsamic vinegar or reduction: To tie it all together.
How to Make These Tasty Treats
Make a small slice into each date and stuff with a tsp of goat cheese, then wrap each date in a strip of prosciutto. Place the dates, seam side down on a baking sheet, then bake for around 15 mins.
Make a small slice in each date.
Stuff the date with goat cheese.
Wrap in a strip of prosciutto.
Bake 15 minutes.
Drizzle with balsamic reduction or balsamic vinegar.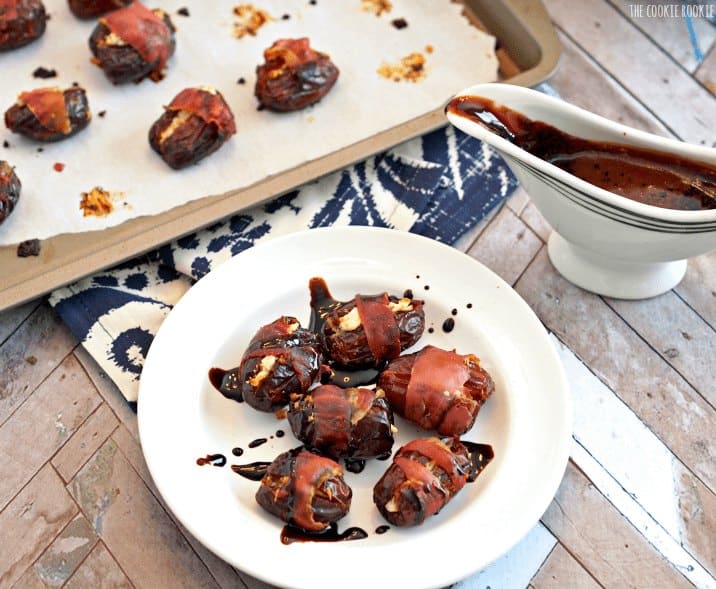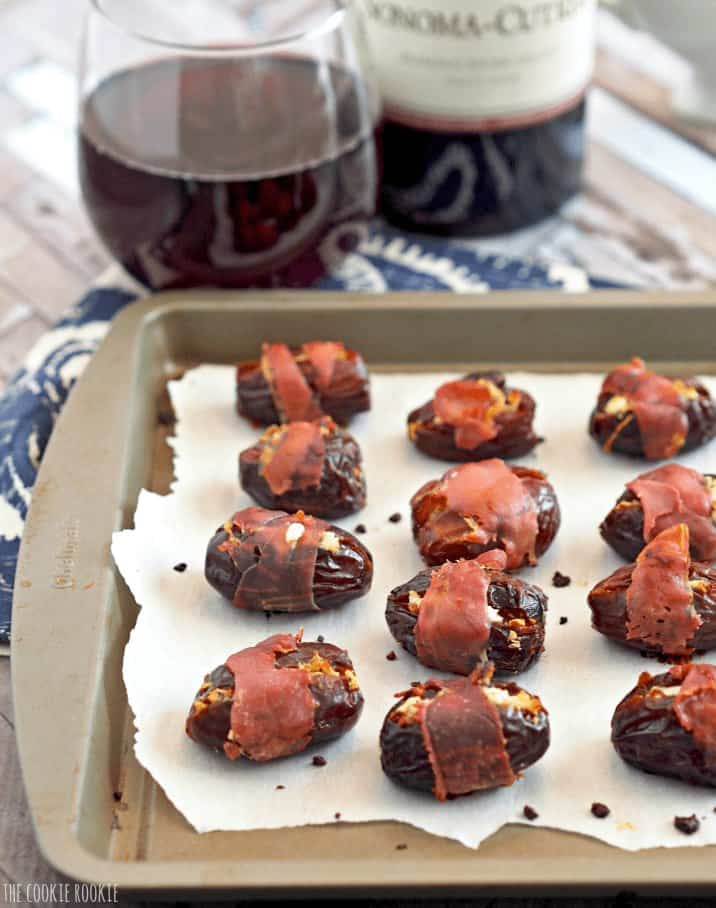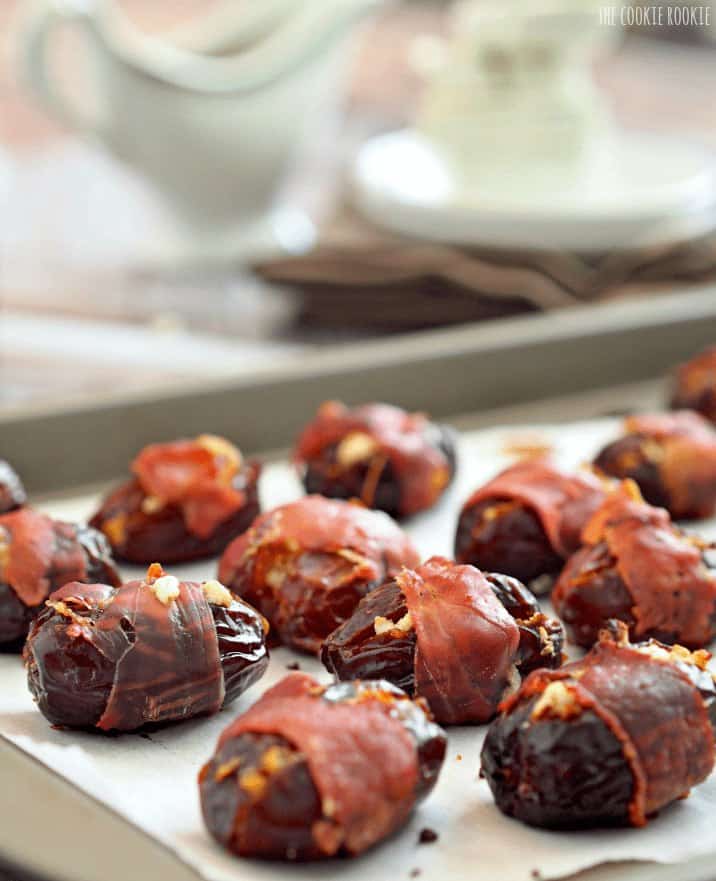 What Cheese Goes Well With Dates?
I used goat cheese, which is lovely and tangy, and pairs wonderfully with the prosciutto. But you can try other cheeses! Stuff pitted dates with your soft cheese of choice. For something mild and creamy, go for ricotta. For something sharp, go for Cheddar. Or for something a little wild, go for blue cheese. And if you like gooey things, try some mozzarella cheese!
Balsamic Reduction or Balsamic Vinegar?
If you have balsamic reduction, use it! It's thicker, sweeter, and more complex. But in a pinch, sprinkle on balsamic vinegar. You'll get the same sweet-tart flavor that sets off the other taste sensations in this nugget of flavor.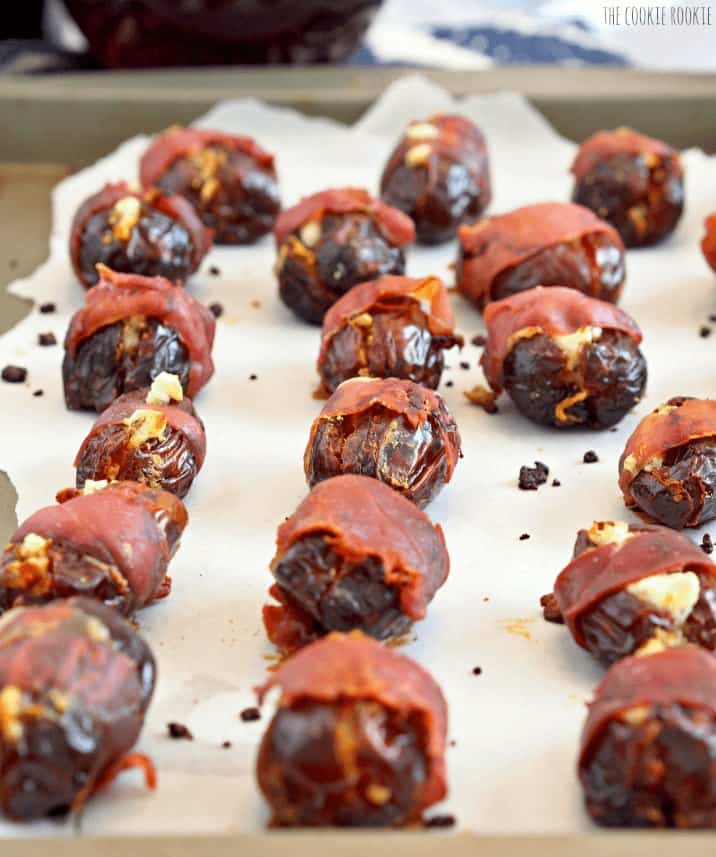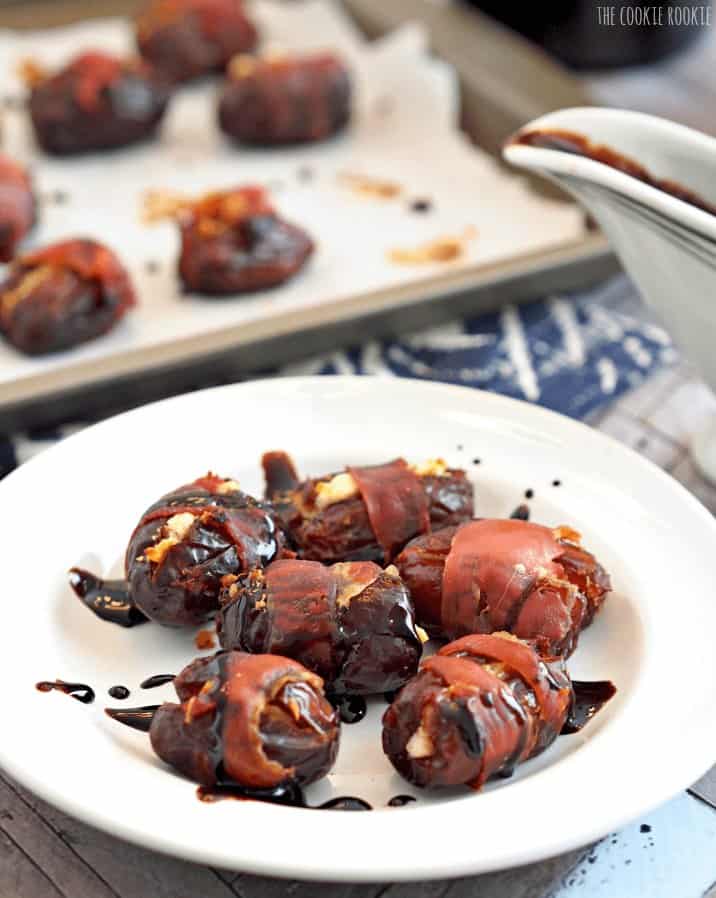 Other delicious appetizers
Have you tried these Stuffed Dates? Feel free to leave a star rating and I'd love to hear from you in the comments below!