happy Thirsty Thursday!!! i hope you came thirsty. this is a REALLY good one :)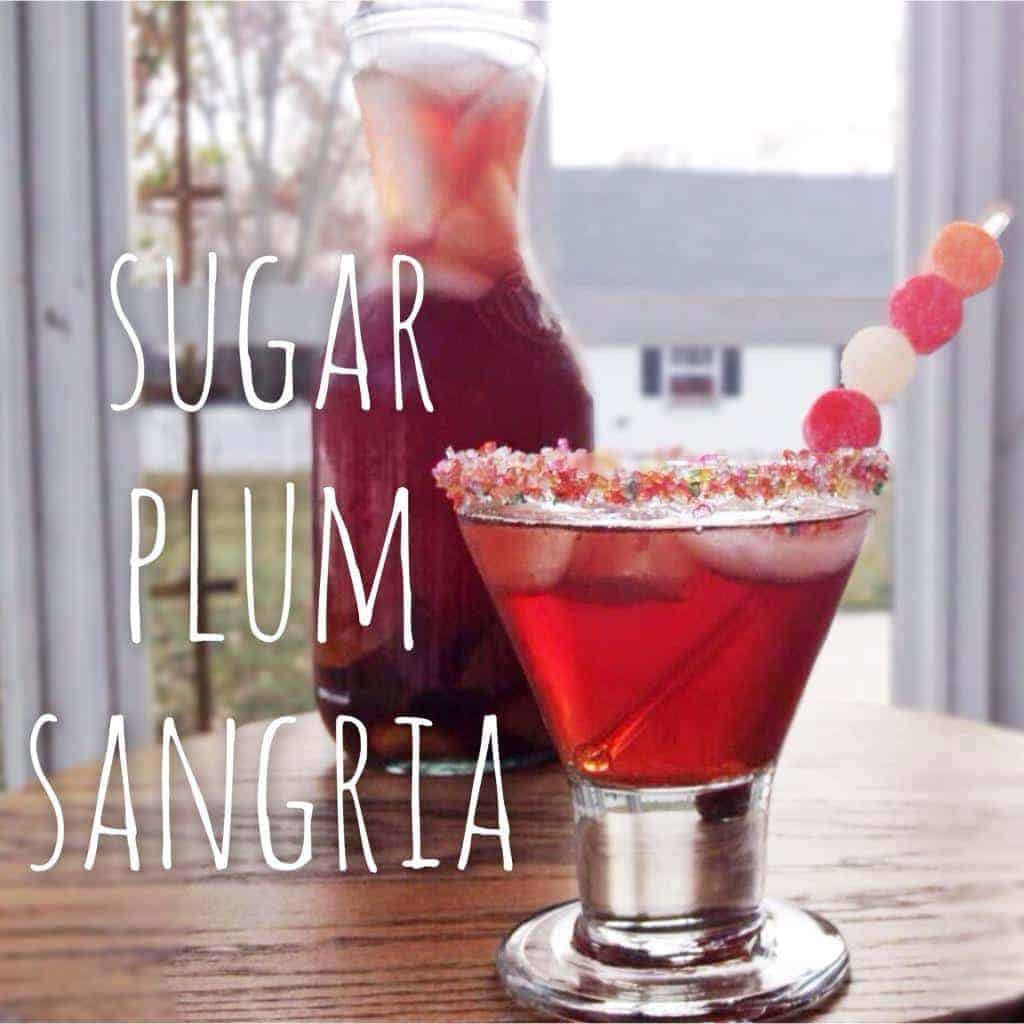 i have been excited about this post since mom and i brainstormed about it last week. it started out as an idea about different types of sangrias. our most popular post on the blog BY FAR has been the apple pie sangria. and its truly one of my favorite drinks. i thought it would be so cool to make up a different type of sangria for all the holidays and special occasions throughout the year. so as the year progresses, we will be making unique flavors of sangria to share with you! i'm so so excited.
for the Christmas holiday, we thought about different types of christmas flavors, and sugar plums came to mind.
Twas the night before Christmas, when all through the house
Not a creature was stirring, not even a mouse.
The stockings were hung by the chimney with care,
In hopes that St Nicholas soon would be there.The children were nestled all snug in their beds,
While visions of sugar-plums danced in their heads.
And mamma in her 'kerchief, and I in my cap,
Had just settled our brains for a long winter's nap. *(how bout changing that line to "nice winter's nightcap") :)
to be honest, we didn't even know what a sugar plum really was. typically, they were made from dried fruits, usually figs, plums, apricots, honey and nuts; rolled in powdered sugar. if you're interested in making traditional sugar plums, here is a great recipe!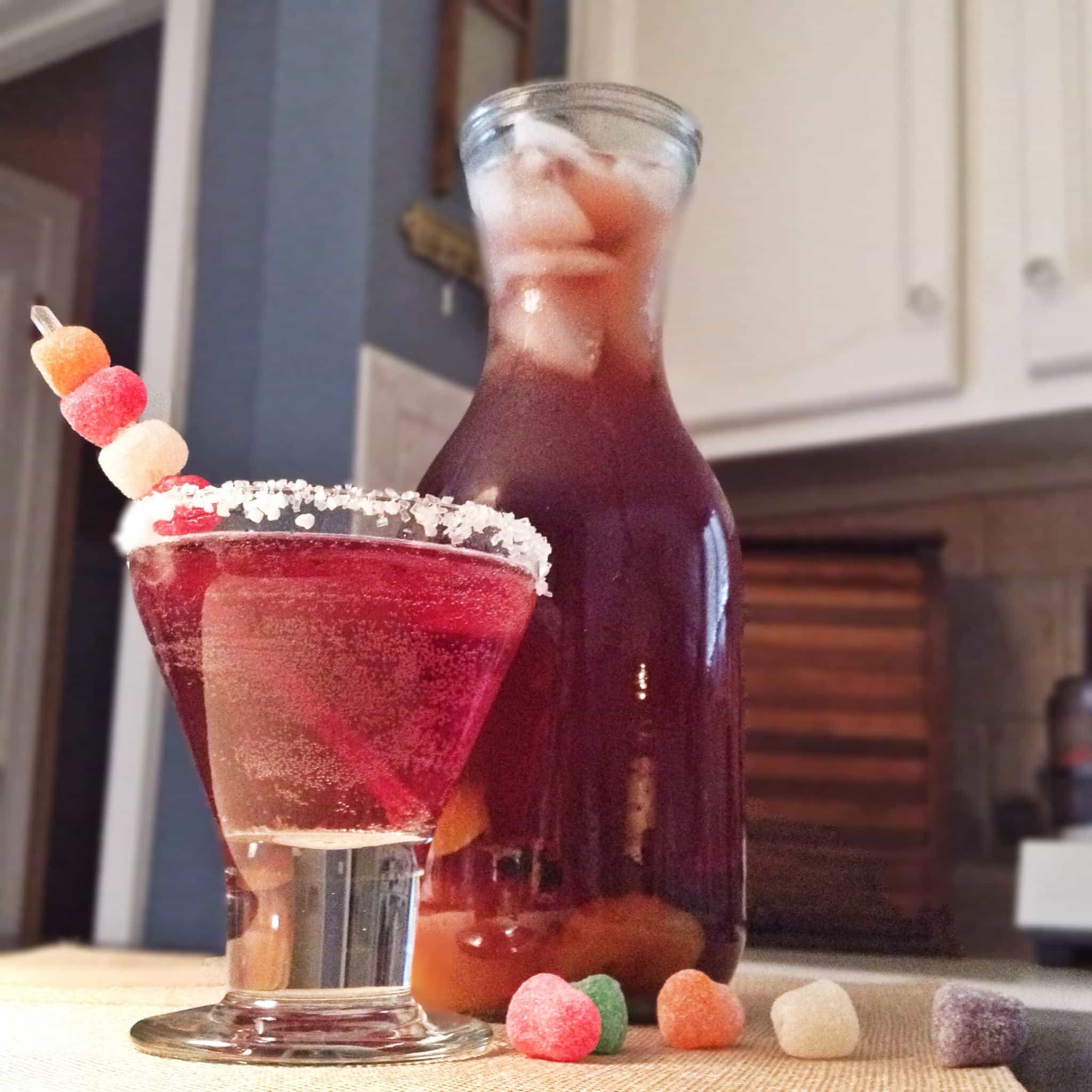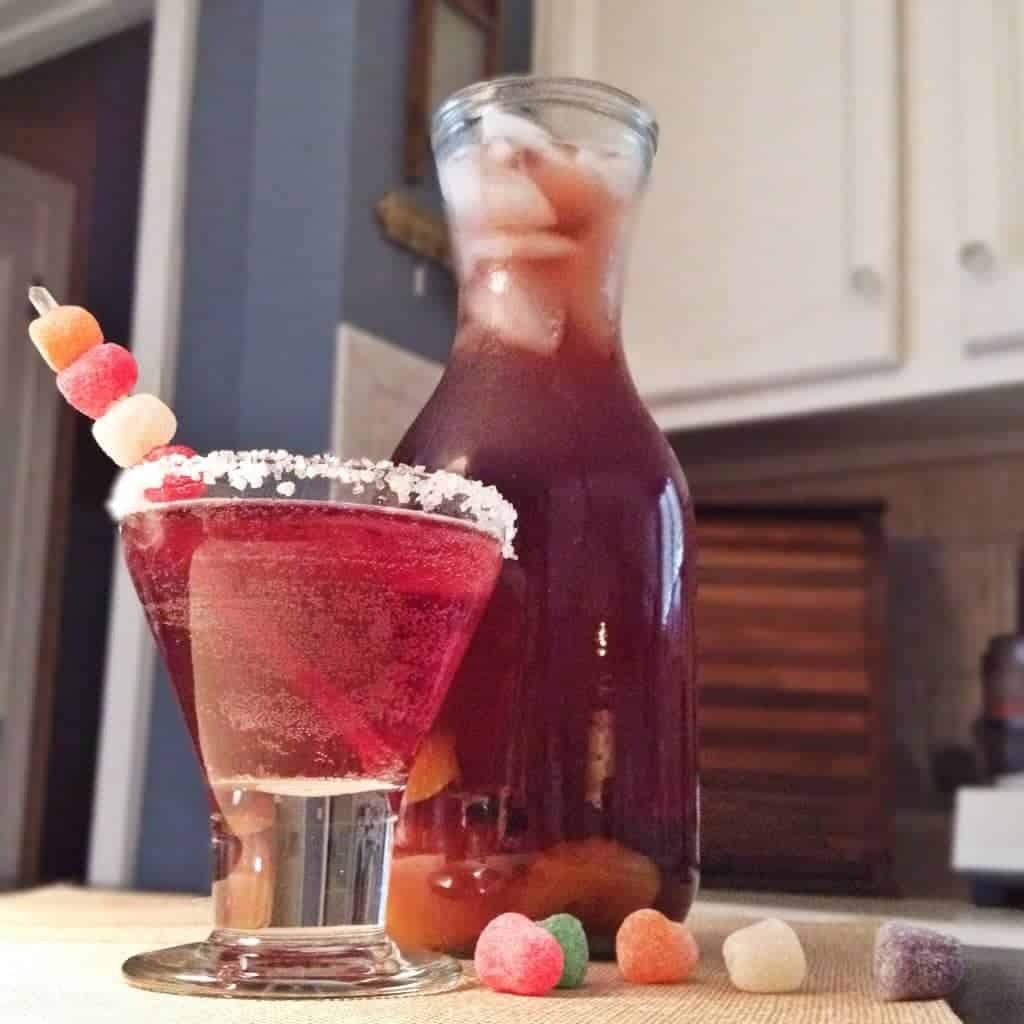 there was a lot of $$ spent on versions of this that did not work :), but we finally found just the right combination.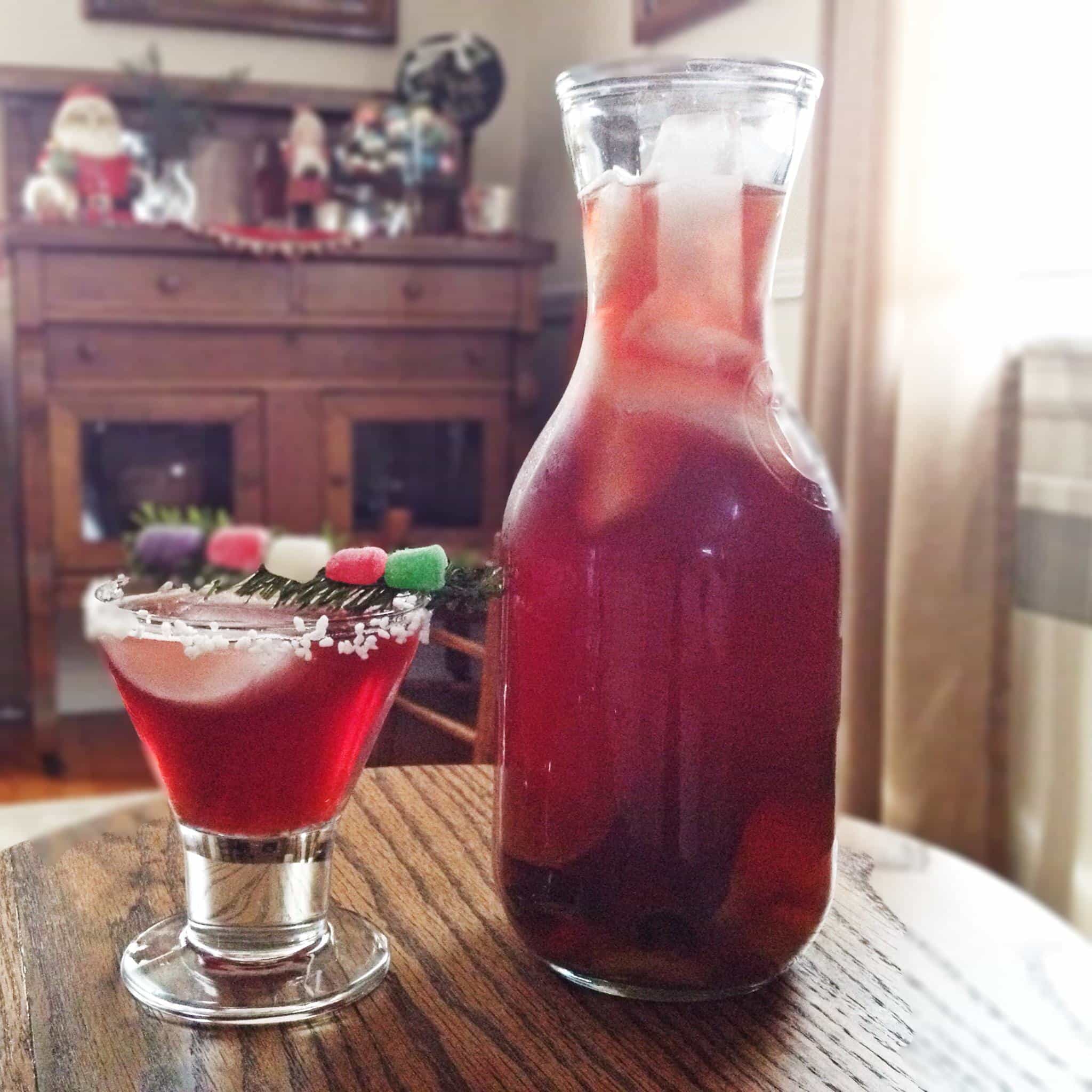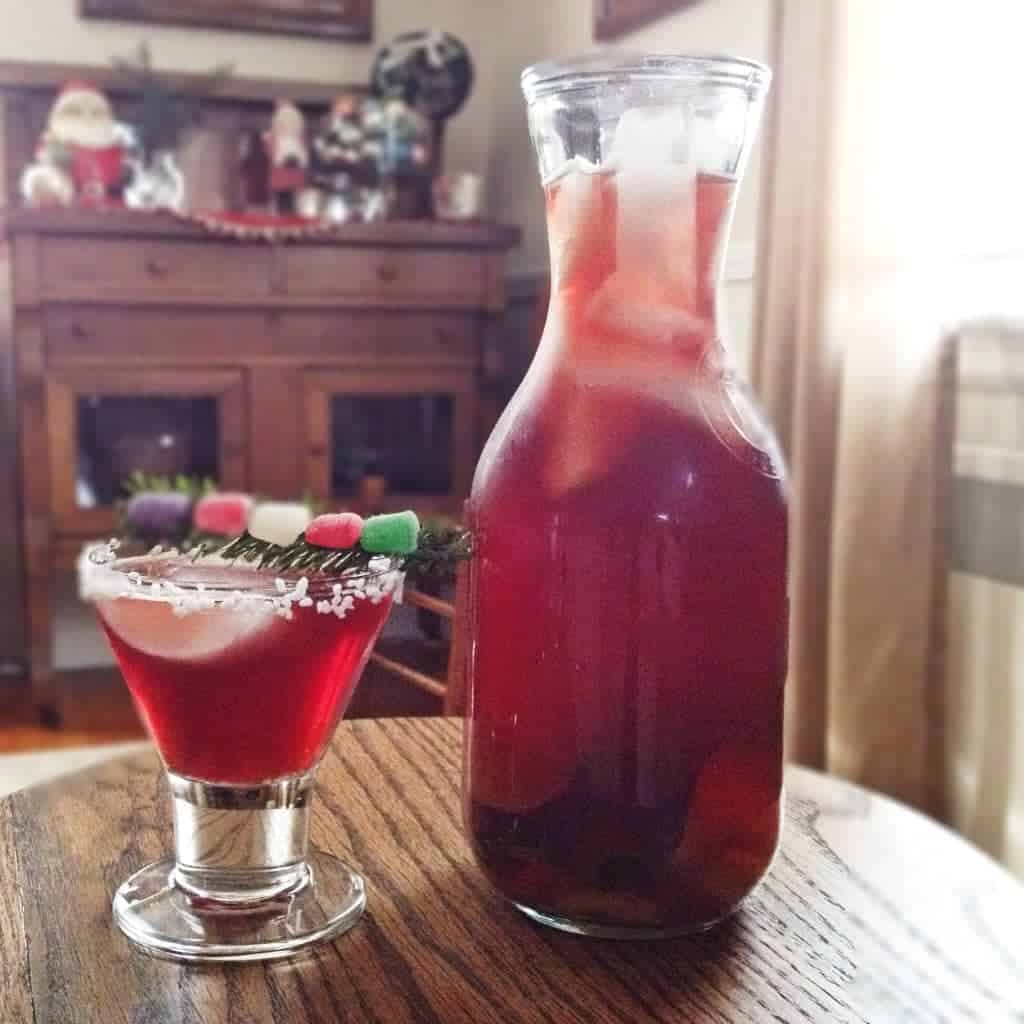 the result is a delicious blend of cinnamon, amaretto, and plum. its so refreshing, but still snugly and warm with the tastes of the season. i can't wait for you to try it!!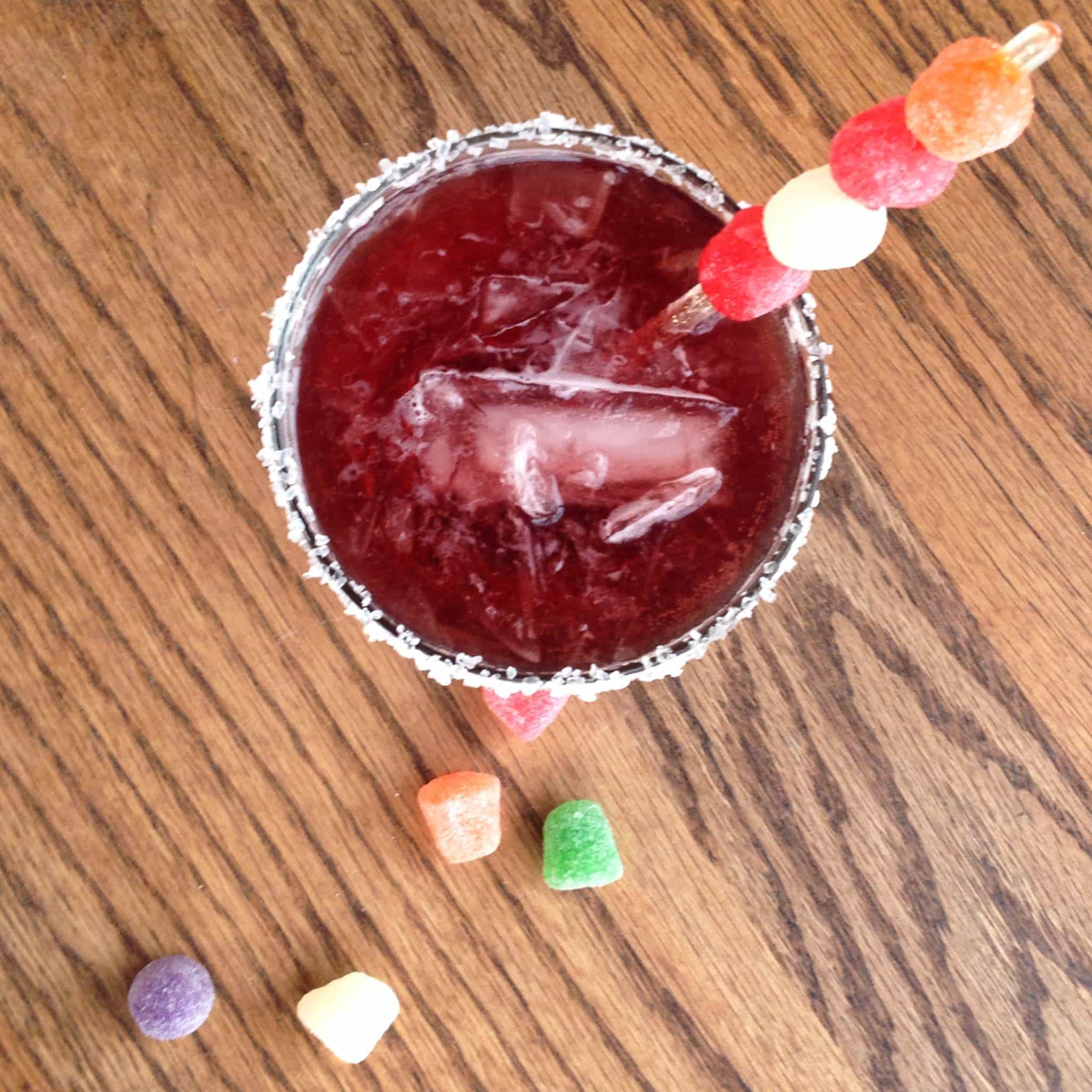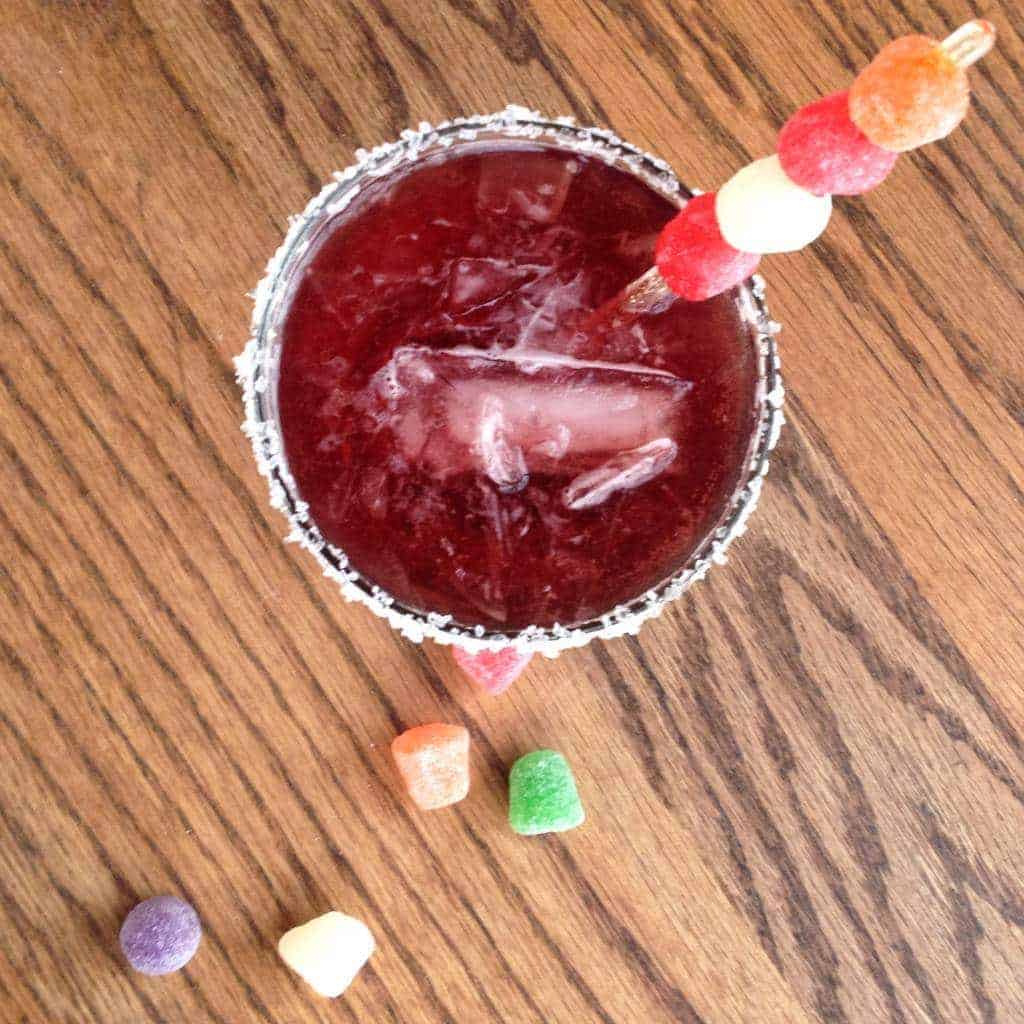 we used sanding sugar and pearl sugar to rim our glass, and also multi colored sprinkles. you could do christmas colors, or pretty metallics. people had such good ideas on how to customize the apple pie sangria, i would love to hear your ideas for the sugar plum sangria as well!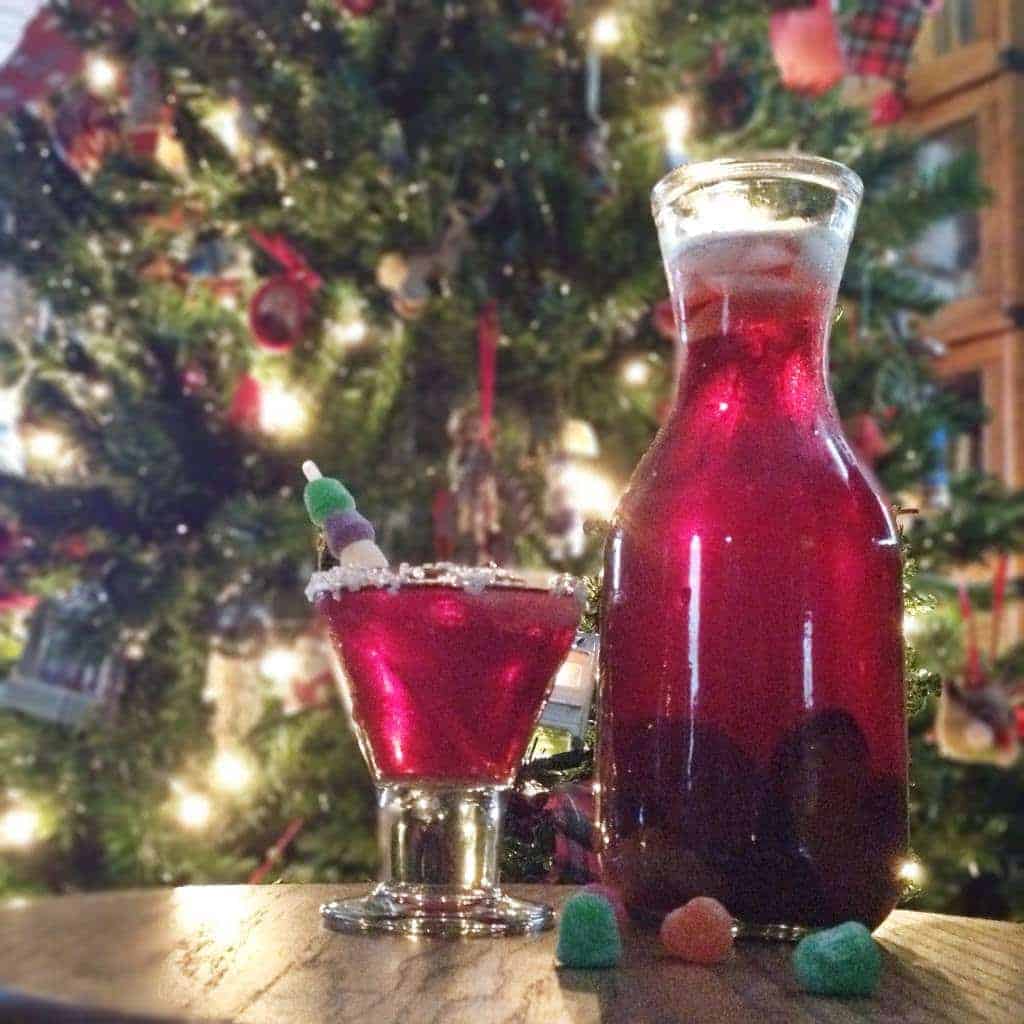 we garnished with gumdrops, isn't that so cute!! so fun.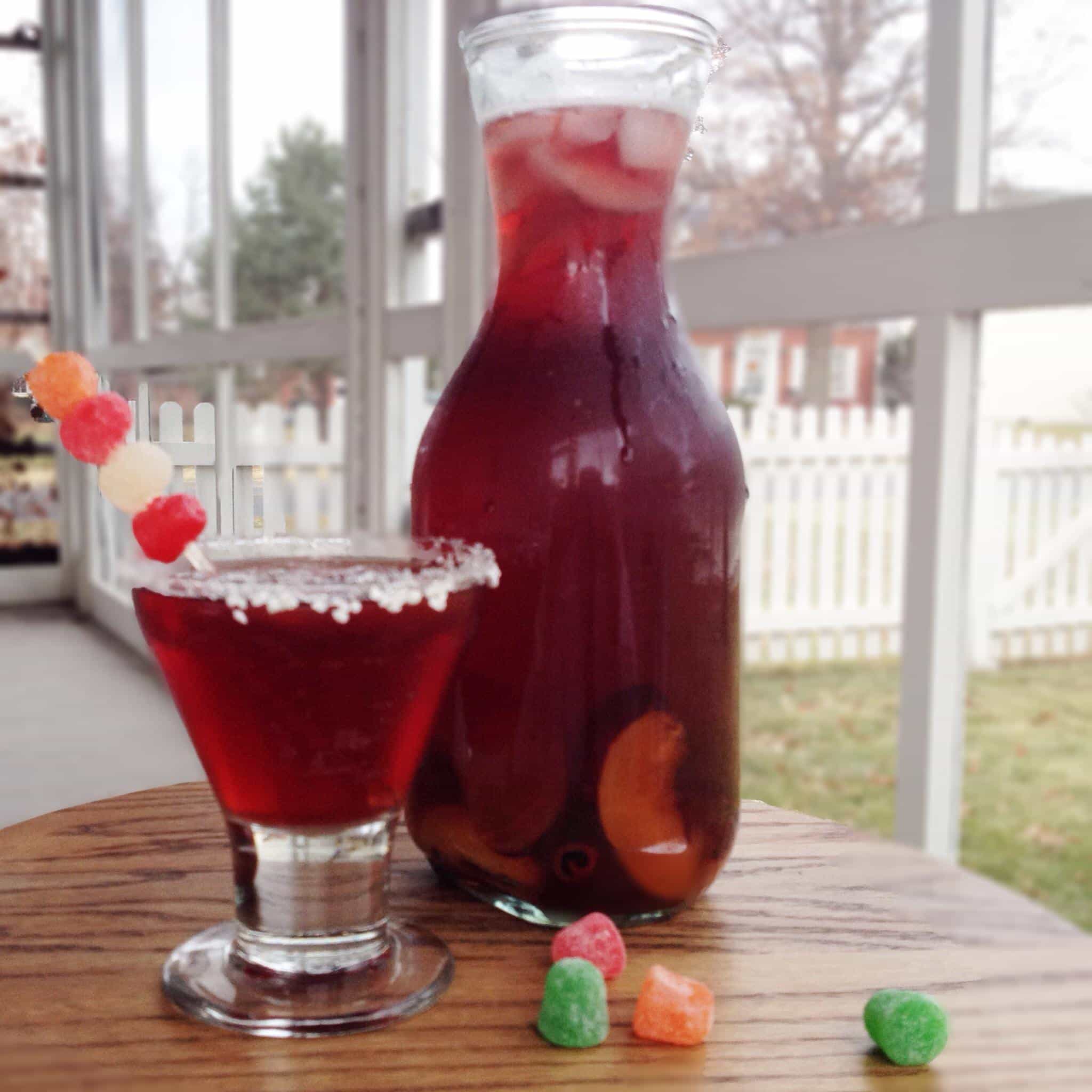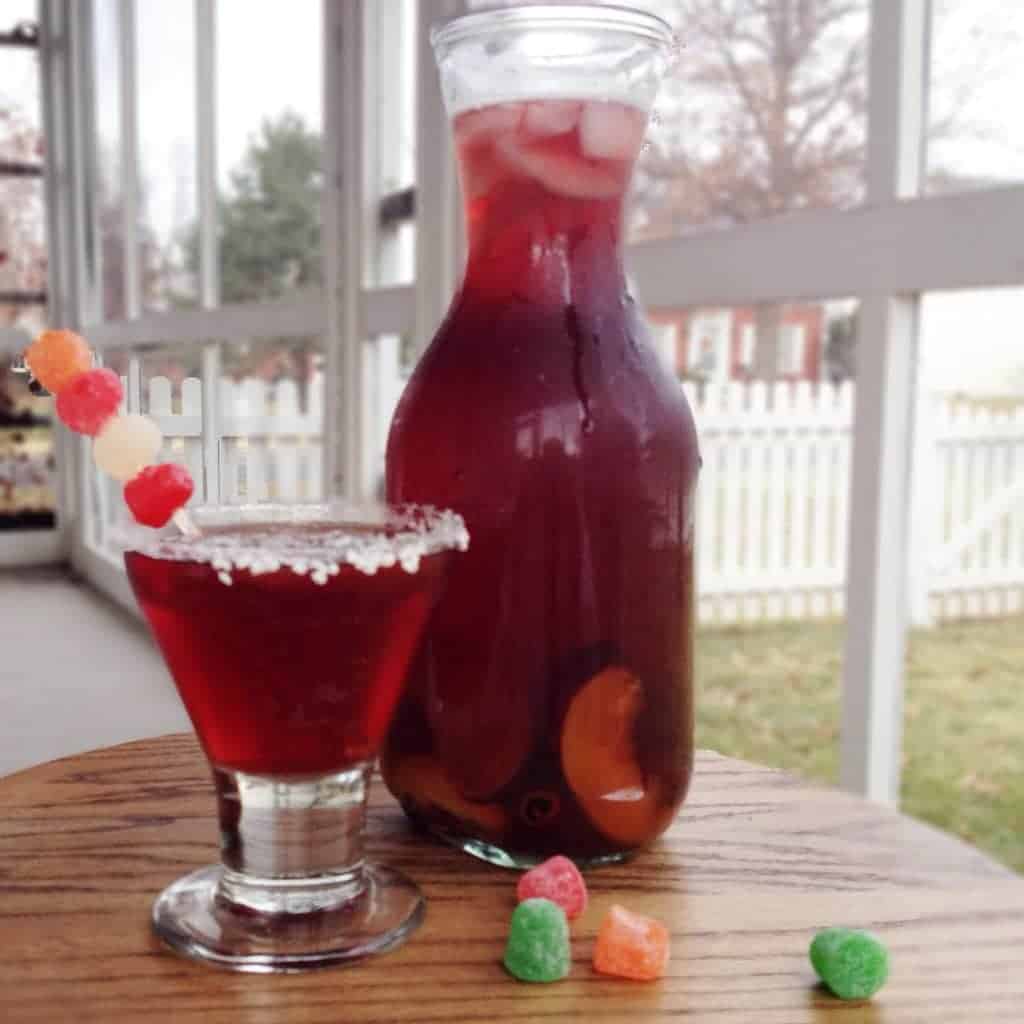 i'm so excited to start our 'year of sangrias' with this delicious cocktail. its a guaranteed christmas crowd pleaser!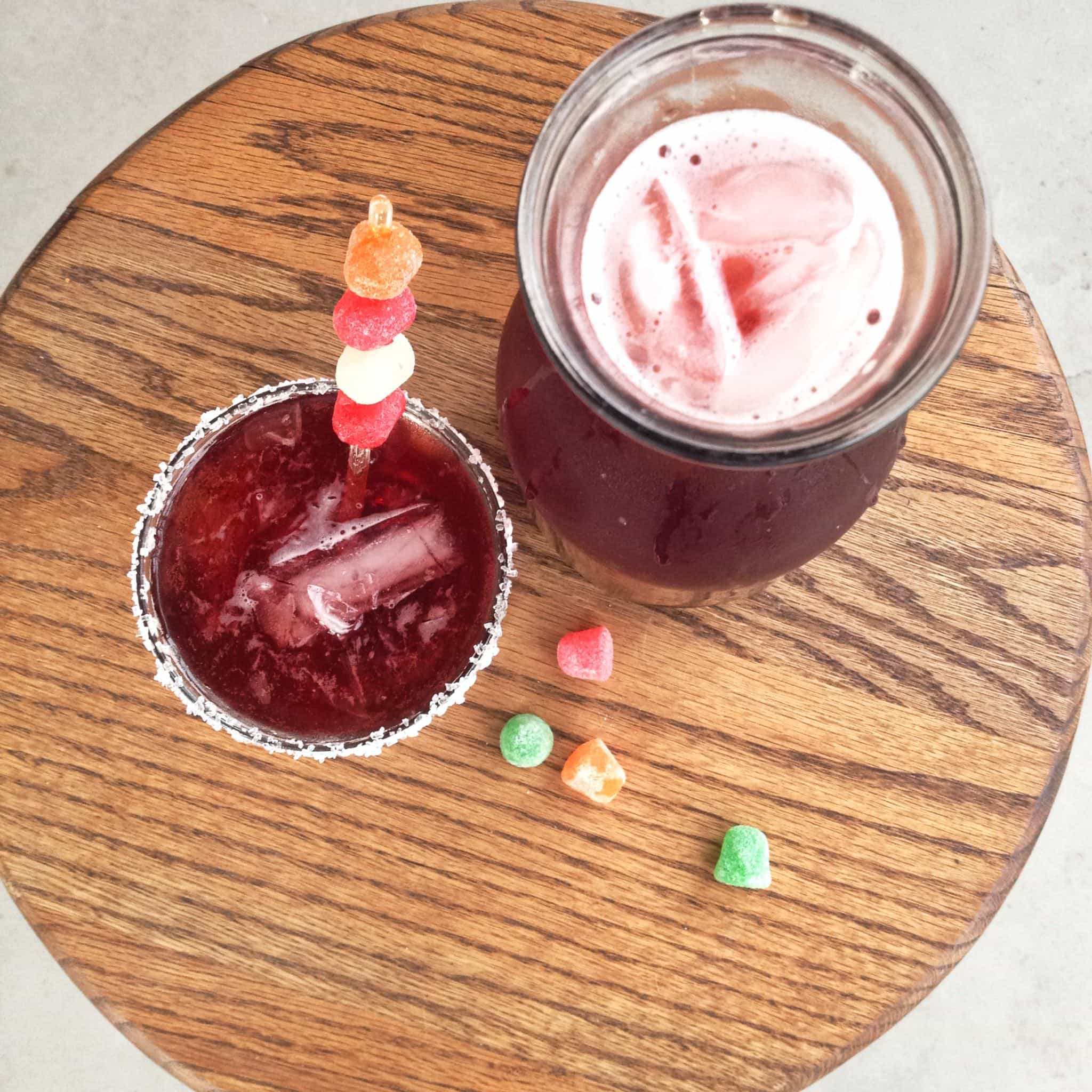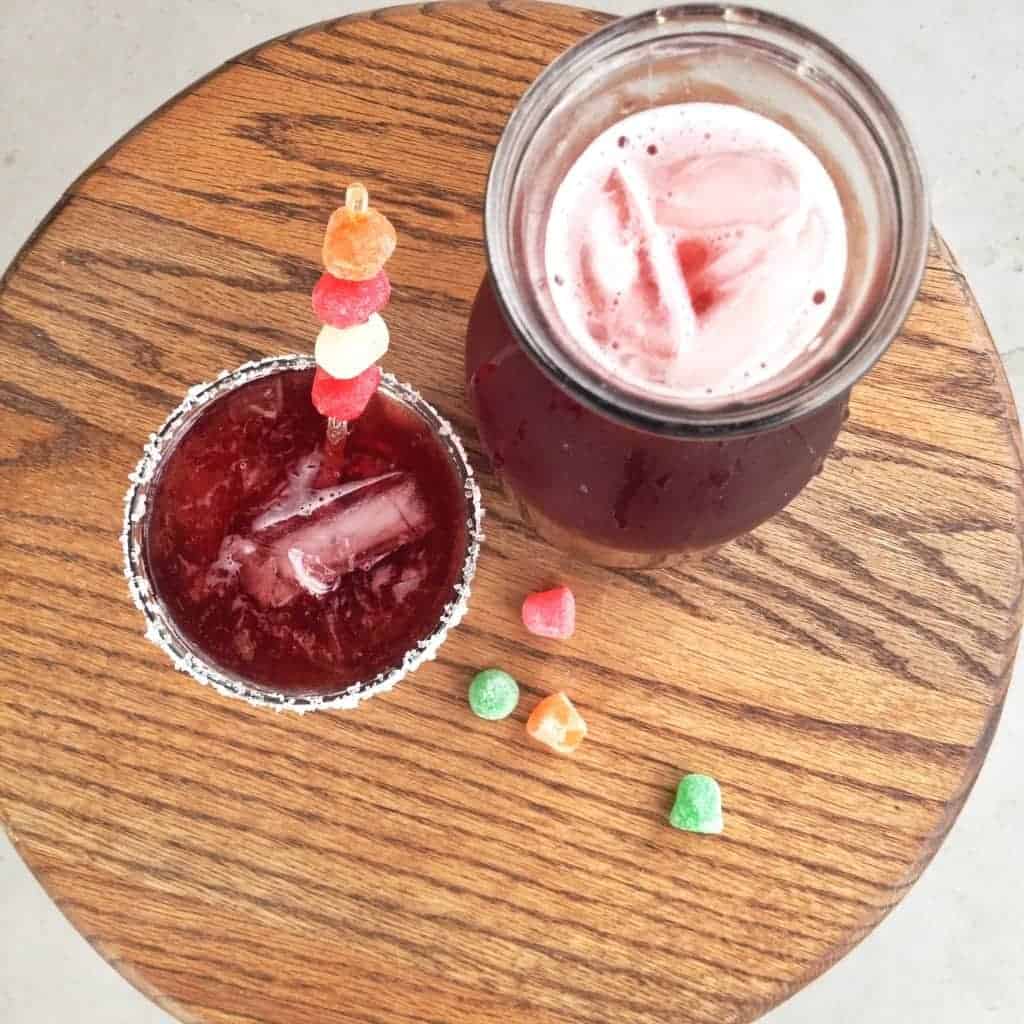 are you liking Thirsty Thursday so far? i hope you come back next week so see our next drink! i'll give you some hints…it involved chocolate…and a crock pot. could it get better than that?!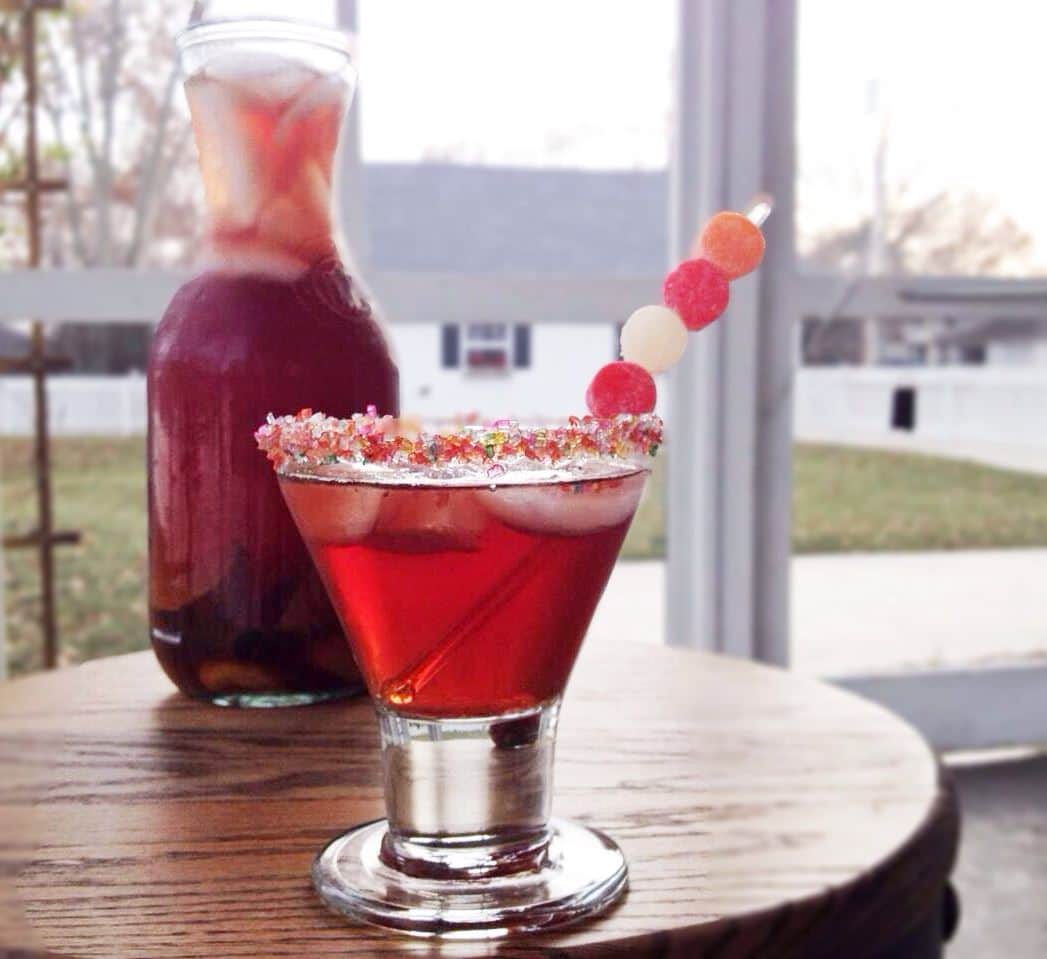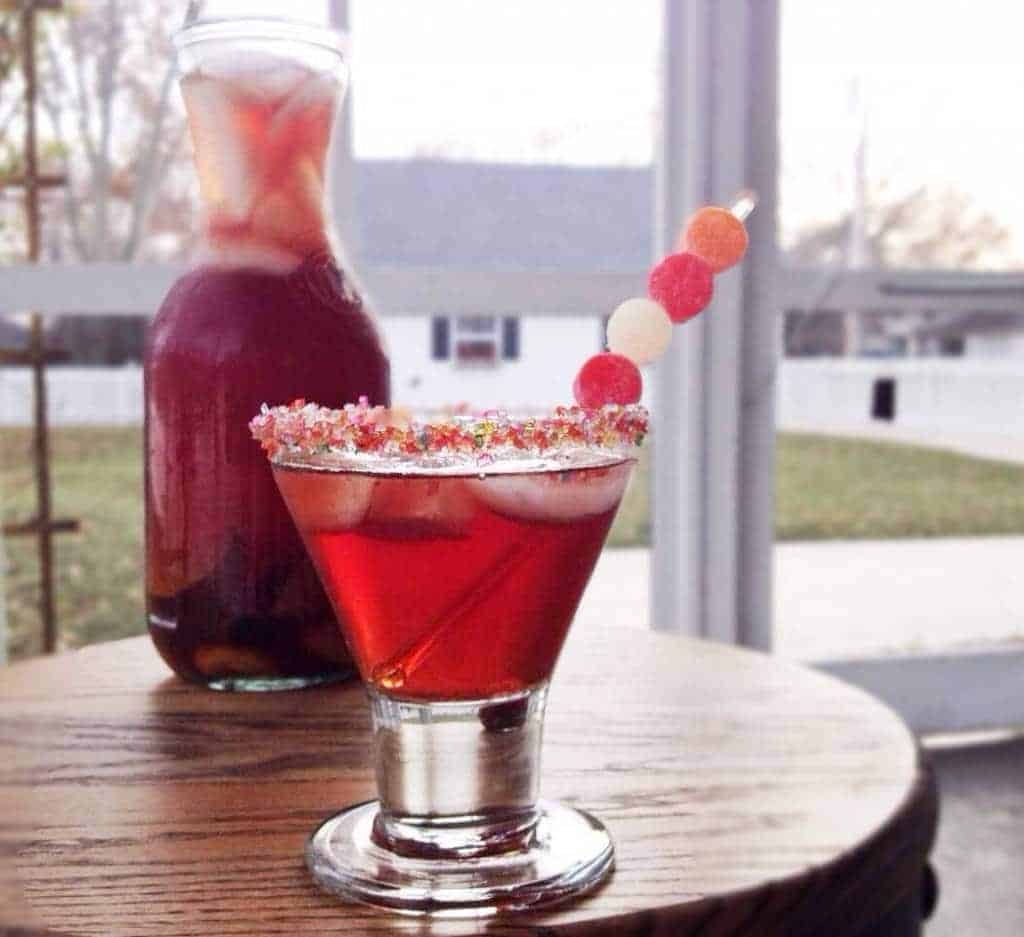 and because mom likes to keep things corny (and always cute), here's one last picture that she strong-armed me into posting :)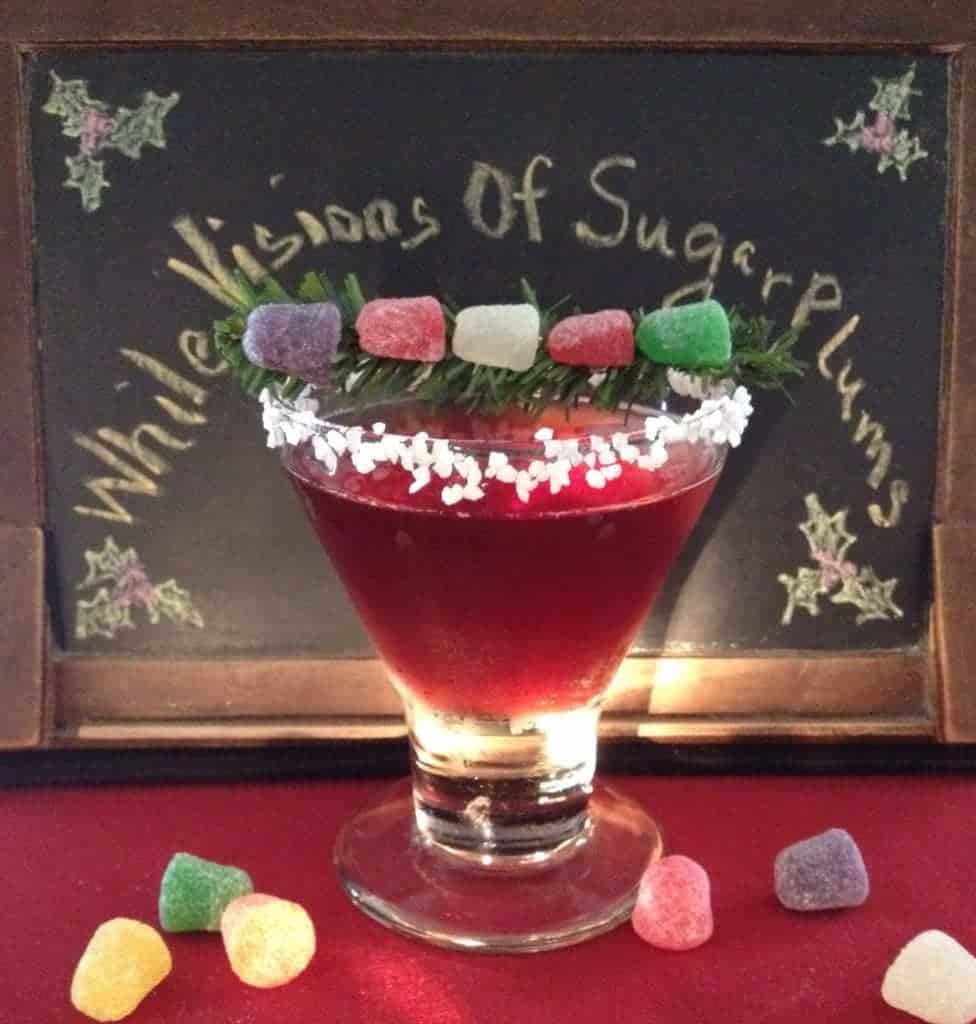 happy holidays!