This Sweet Pumpkin Hummus is like a healthy pumpkin pie in dip form! Make this instant crowd pleaser in under 10 minutes, and don't forget the sweet pumpkin pie roasted pumpkin seeds!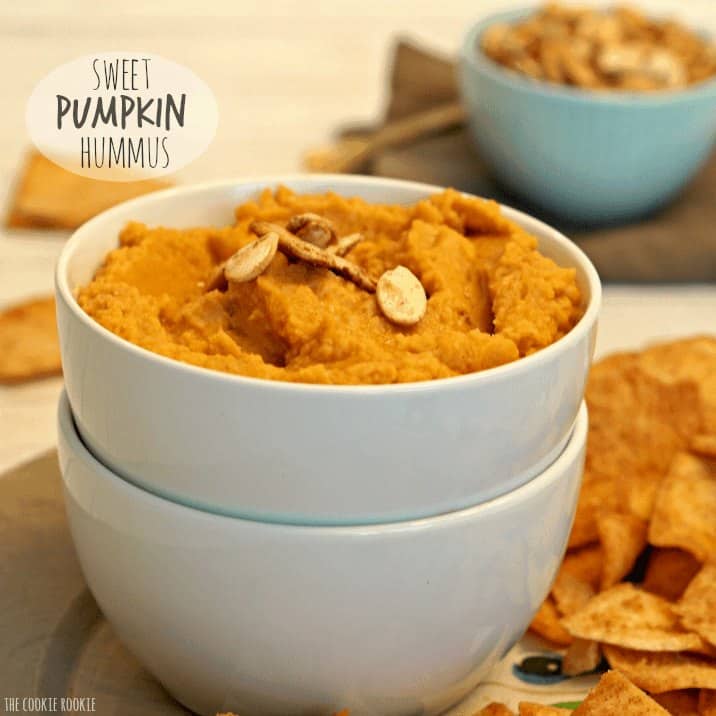 This has been such a fun week of pumpkin recipes! Let's be honest…I pretty much bought all of the pumpkin spice in Saint Louis. Can never…have…enough…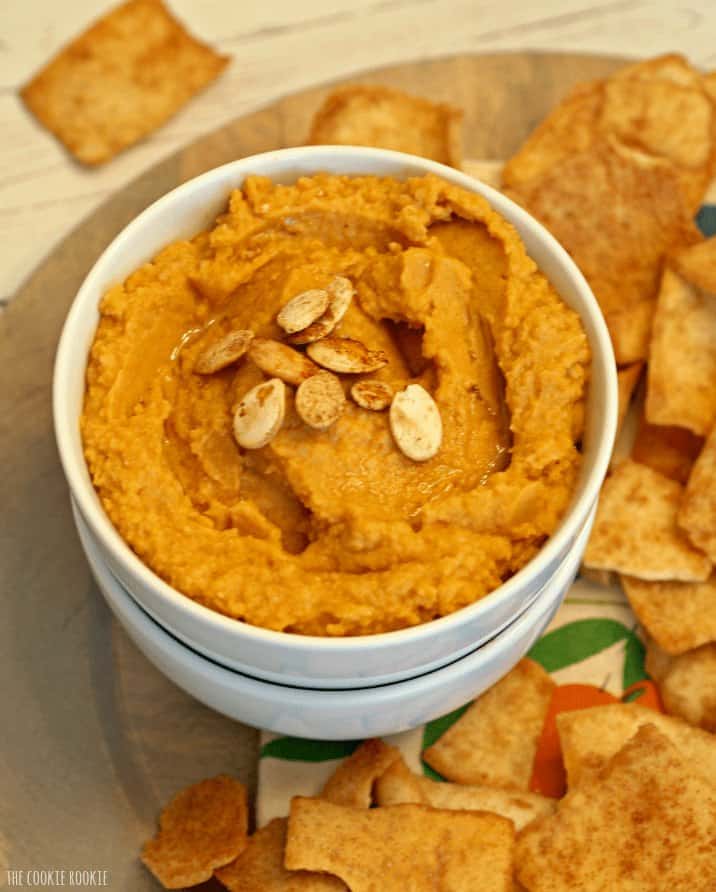 Pumpkin Hummus Recipe
This is one of my favorite pumpkin recipes to date…mostly because its two recipes in one! Easy Sweet Pumpkin Hummus topped with Pumpkin Pie Roasted Pumpkin Seeds!!! You heard me. Get in my belly now!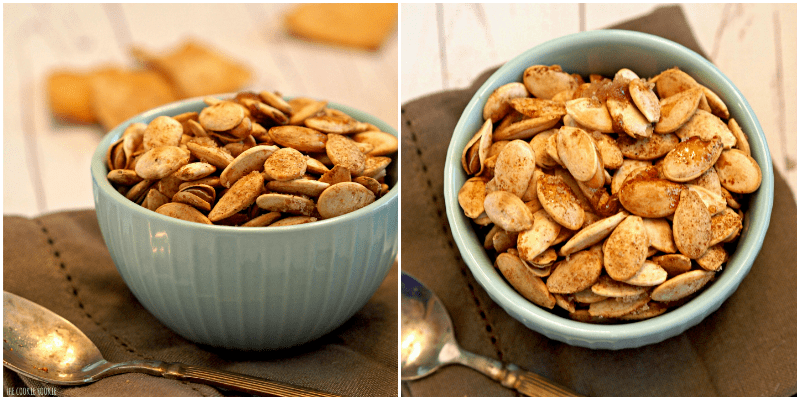 The other thing to LOVE about this recipe is how dang easy it is. The Pumpkin Pie Pumpkin seeds are made in minutes. The Sweet Pumpkin Hummus is made in minutes. Basically you could have this appetizer ready to go in about 10 minutes flat. Perfect for those last minute family get-togethers that tend to take place in the fall. Your guests will love it!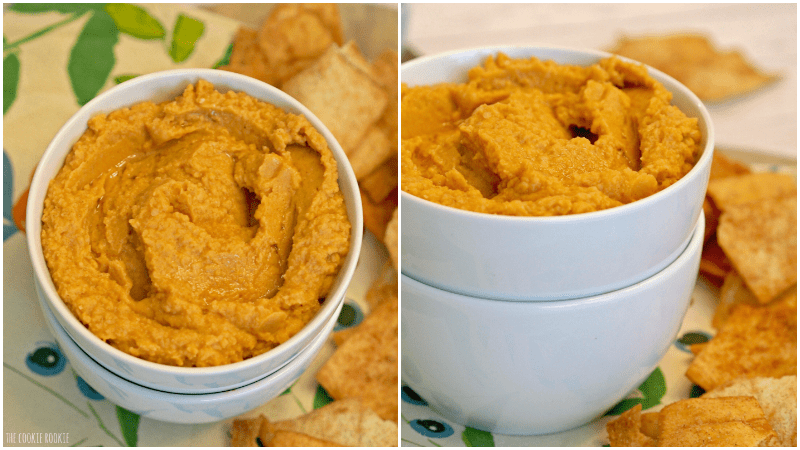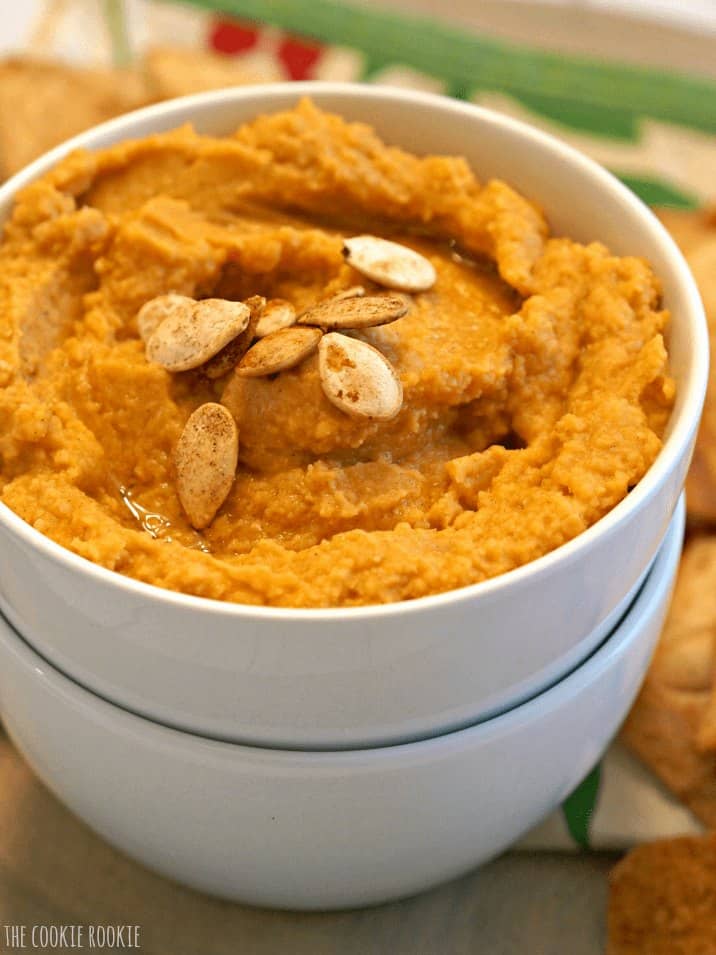 You know what else is nice? Its pretty healthy. I chose to dip with Cinnamon Sugar Pita Chips (of course I did), but it would be equally tasty with fresh veggies. Guilt-free snacking at its finest! Is there anything better than a healthy hummus that tastes pretty much like pumpkin pie? No. I didn't think so.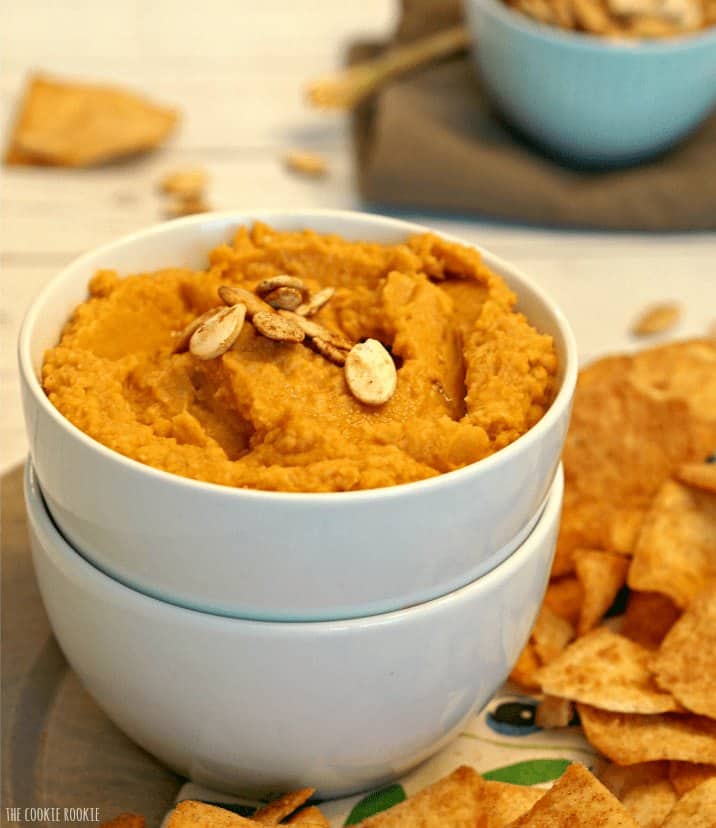 Happy Pumpkin Week!!! Click on the banner below to see all of our favorite pumpkin crazed recipes. Enjoy :)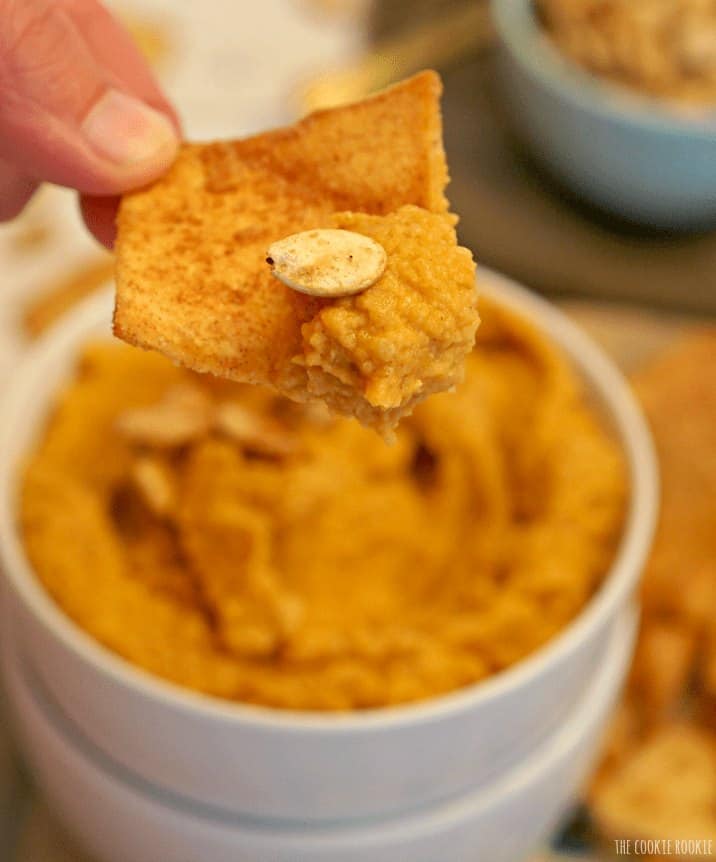 See the recipe card below for details on how to make Pumpkin Hummus & Sweet Roasted Pumpkin Seeds. Enjoy!
If you like this recipe, you'll love these other pumpkin recipes too: