This Sweet Tea Marinated Steak with Confetti Corn Salad is summer on a plate! Grilled Ribeye steak in a mouthwatering marinade that's subtly sweet with a punch of lime and garlic. Accompanied by a fresh and fruity corn salad, pure satisfaction in every bite!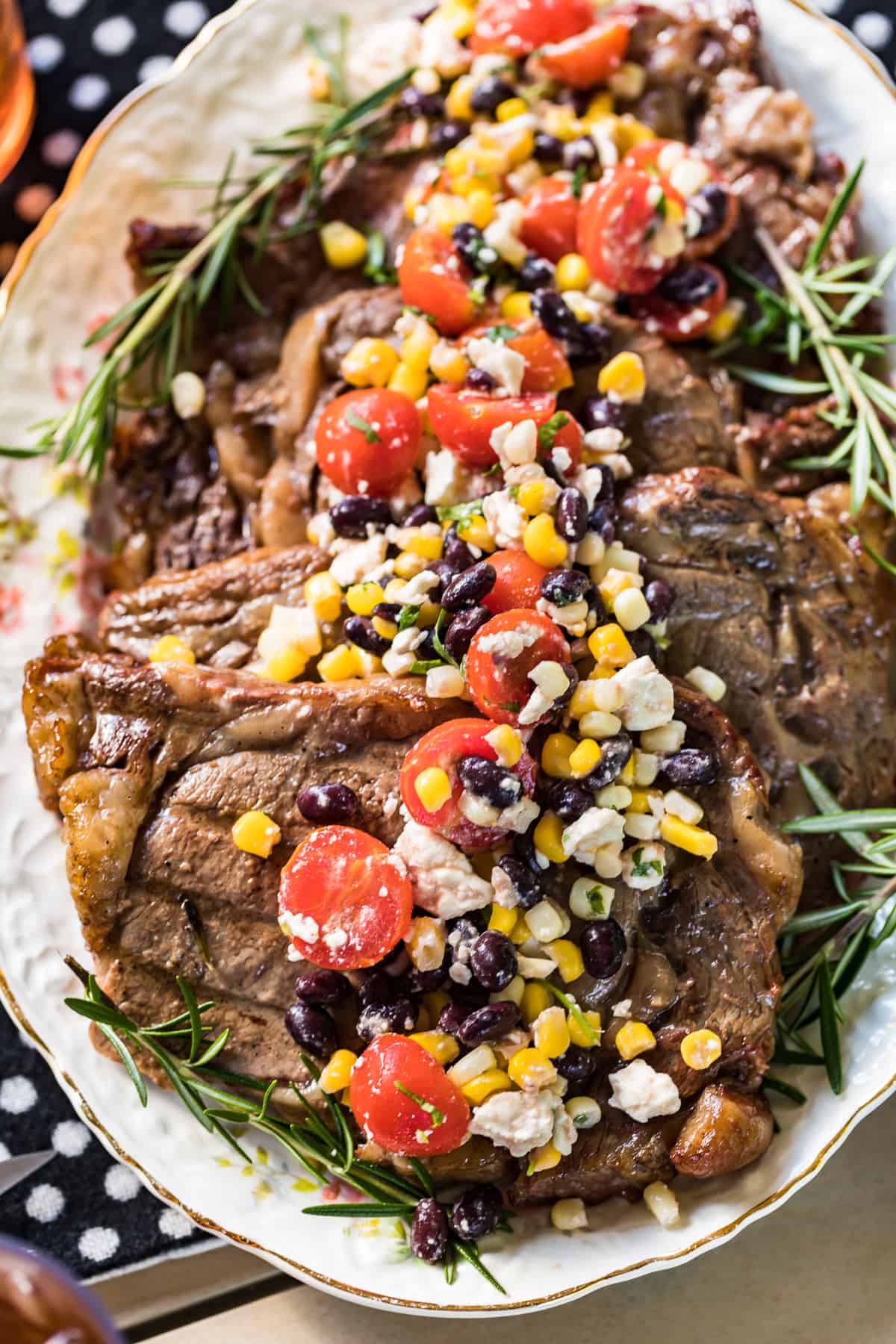 Grilled Steak Recipe
Sweet Tea Marinated Steak is made for grilling and perfect for family BBQ's! Hearty, packed with flavor, and easy!
The sweet tea marinade made with Milo's Famous Sweet Tea brings out the best in the beef and the confetti corn salad adds a fresh and vibrant side to this deliciously summery meal.
Why you'll love this Sweet Tea Marinated Steak
A delicious sweet tea marinade. These steaks LOVE this marinade! Milo's Sweet Tea and beef go so well together. The lime cuts through to add a citrus zing and the garlic brings this mouthwatering marinade together.
It's so easy. This recipe is packed with flavor. When you have an easy marinade, just leave to soak up all the flavors and then grill – done!
A bright and delicious corn salad. The confetti corn salad truly is a fiesta of flavors! Juicy corn, sweet grapes, salty feta and a host of other yummy ingredients – what's not to love! It's perfect with these marinated steaks.
How to make this Sweet Tea Marinated Steak with Confetti Corn Salad
You can jump to the recipe card for full ingredients & instructions!
Marinate the steaks. Mix the marinade in a small bowl (Be sure to use Milo's Sweet Tea, it's the best!), then pour into a ziplock bag and add the steaks. Allow to marinate for 8 hours in the fridge.
Make the corn salad. In a bowl mix your salad ingredients. In another bowl whisk together your dressing ingredients.
Grill. On a preheated grill, cook the steak 8-10 mins per side. Top with the corn salad and enjoy!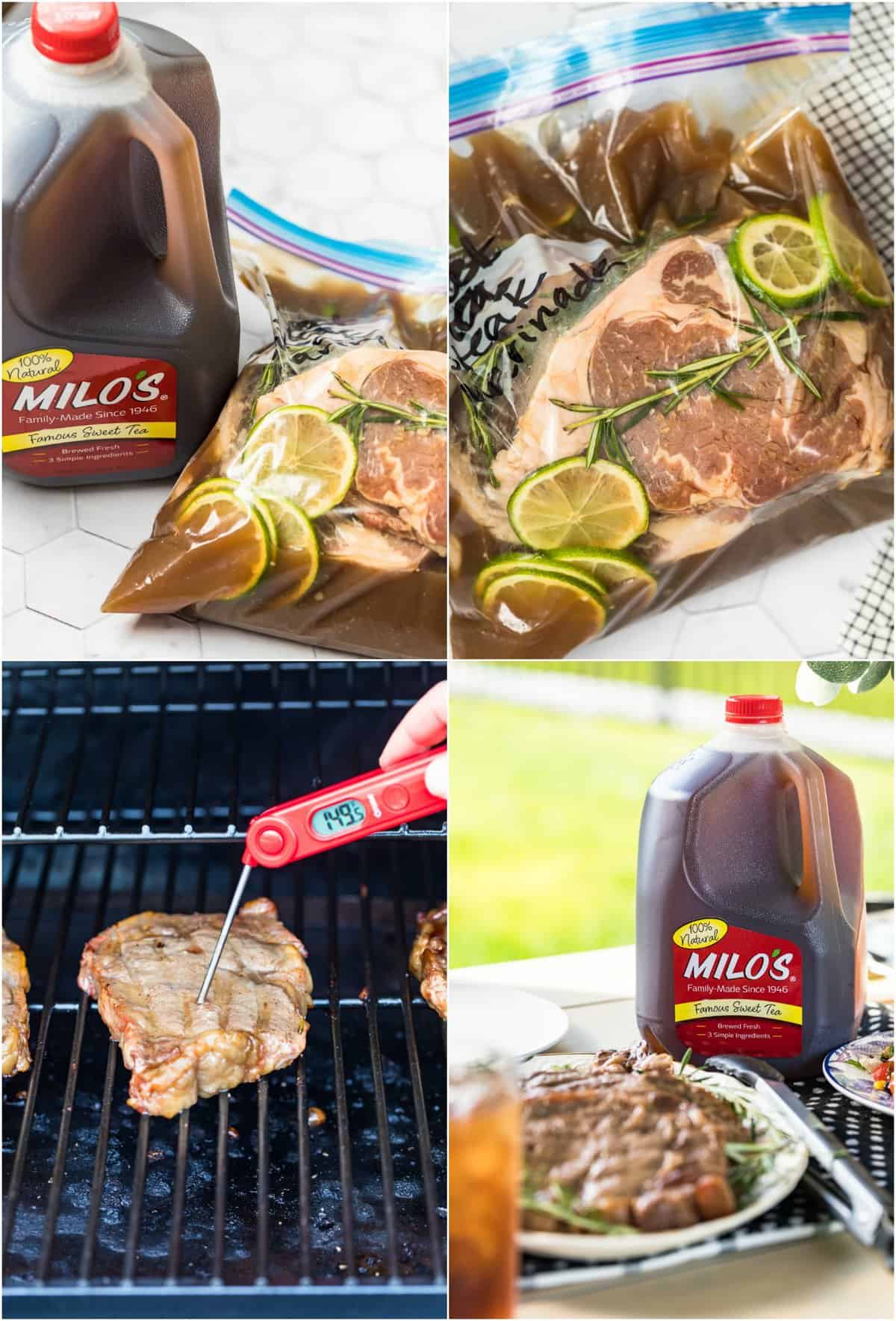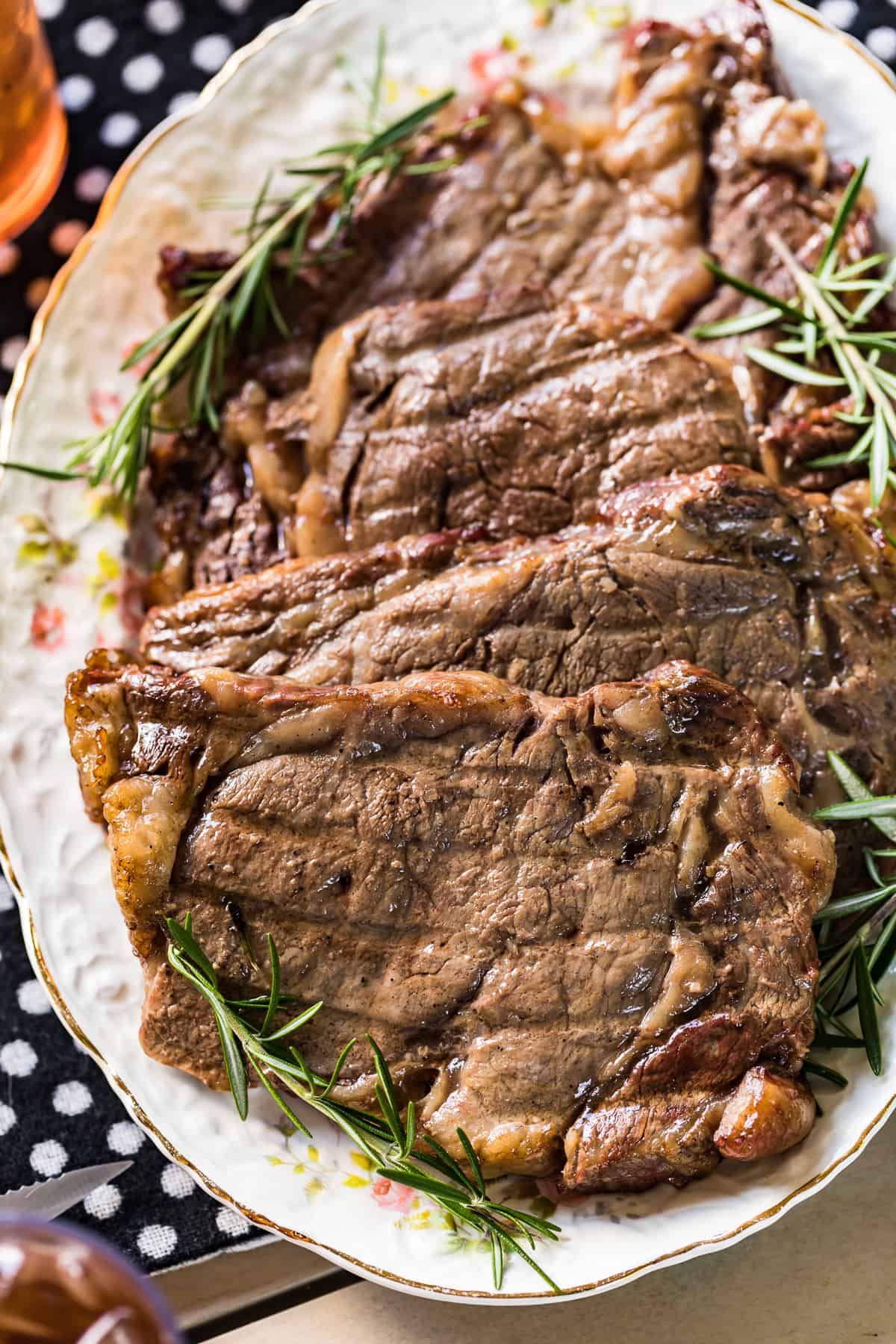 The Best Sweet Tea
You guys, there is simply NO SWEET TEA on the market like Milo's Tea. When we crave a sweet and iced cold drink in the hot Summer heat, we always reach for Milo's! I also love that its awesome for cooking or baking.
Milo's is 100% natural with no preservatives or added colors. You notice right away the clean and clear taste, and that's because its ingredient list is as simple as this holiday party. It's simply tea leaves, water, and cane sugar, just like if you made it at home.
You can find Milo's Tea in the refrigerated juice section of your local grocer, or check their handy store locator to find near you.
What to serve with this Marinated Steak
Sweet Tea Marinated Steak with Confetti Corn Salad is great on its own, but if you're looking for a bigger spread then this recipe plays well with all kinds of other sides! Here are a few ideas.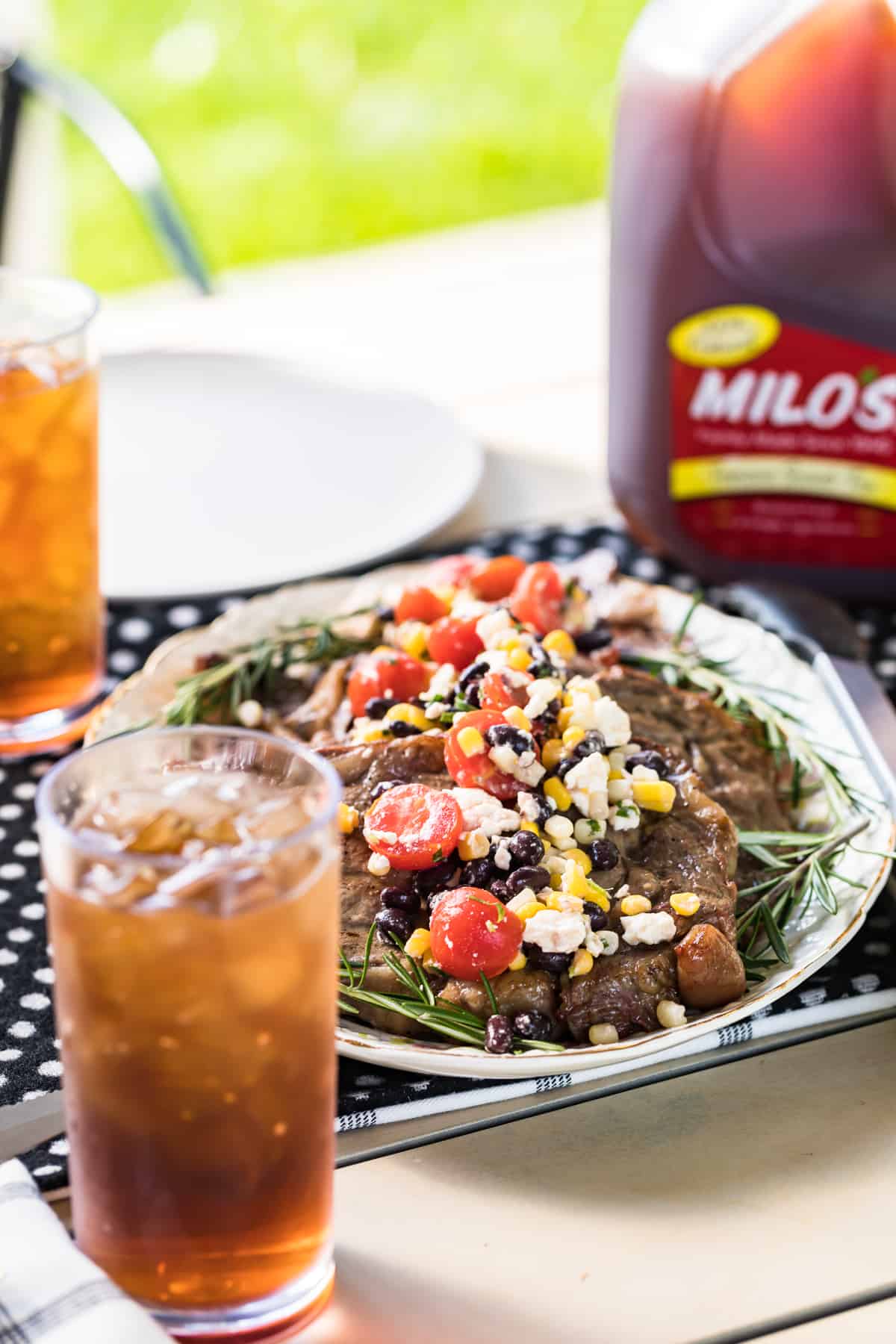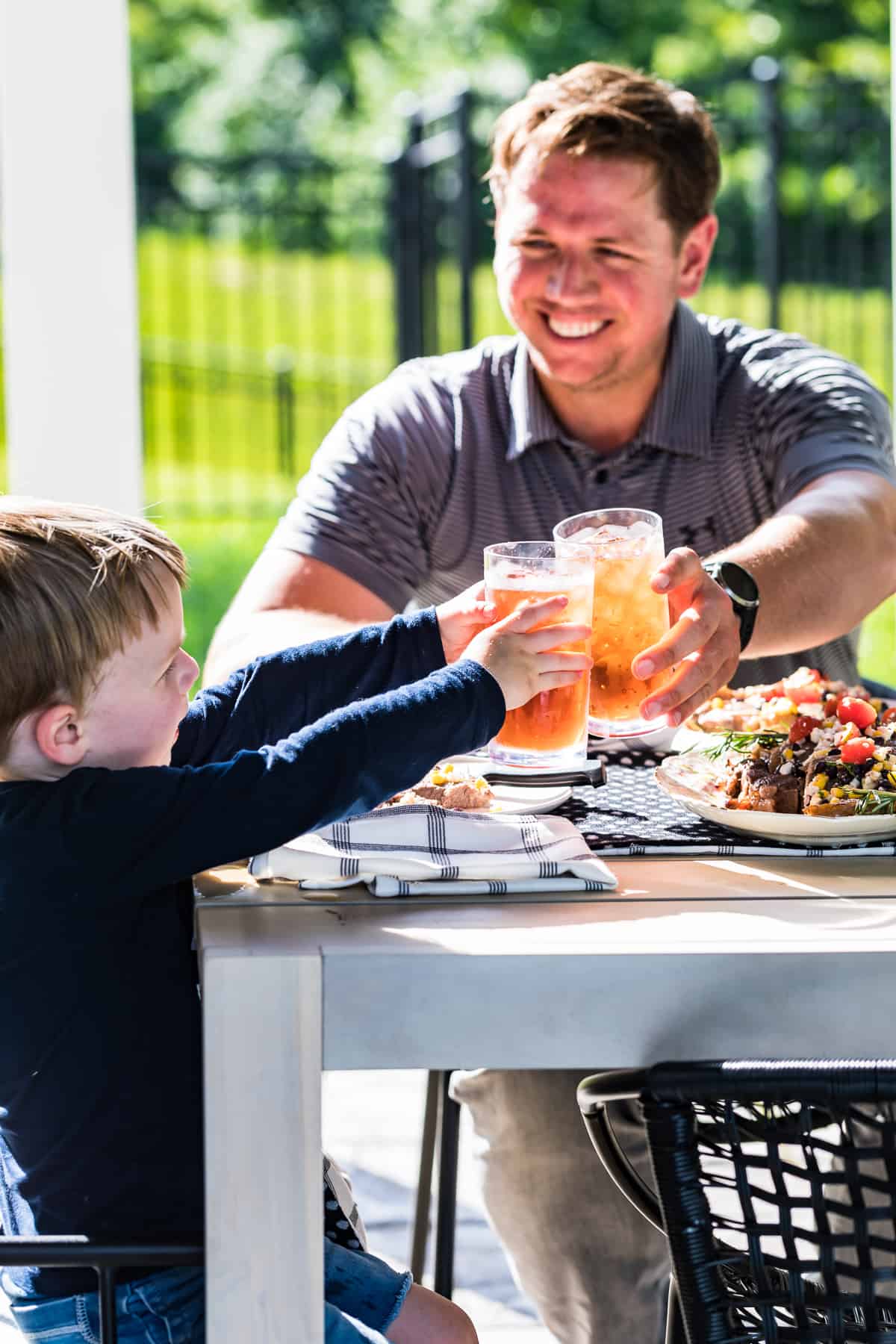 Can Steak be marinated too long?
Yes, steak can be marinated too long. Marinades work their magic between 30 mins and 8 hours. The longer you leave it within that window, the deeper the flavors will become.
Marinades tenderize the steak by breaking down the proteins in the meat. However, the marinade only sinks in so far, after too long the acid can turn the outside layer mushy without softening the interior part of the meat at all.
How do I know when my steak is done cooking?
It all comes down to personal preference to know when a steak is done. However, the recommend USDA safe temperature is 145 degrees to kill off any harmful bacteria.
The best way to tell when the steak is done to your liking is to always use an instant read thermometer (here is our fave (aff link) and insert the thermometer through the side of the steak horizontally and go to the center of thickest part.
Color isn't always the best indicator of doneness as some steaks are naturally lighter than others to begin with.
Be sure to check out our Meat Temperature Chart for all the details on how to properly cook beef to doneness!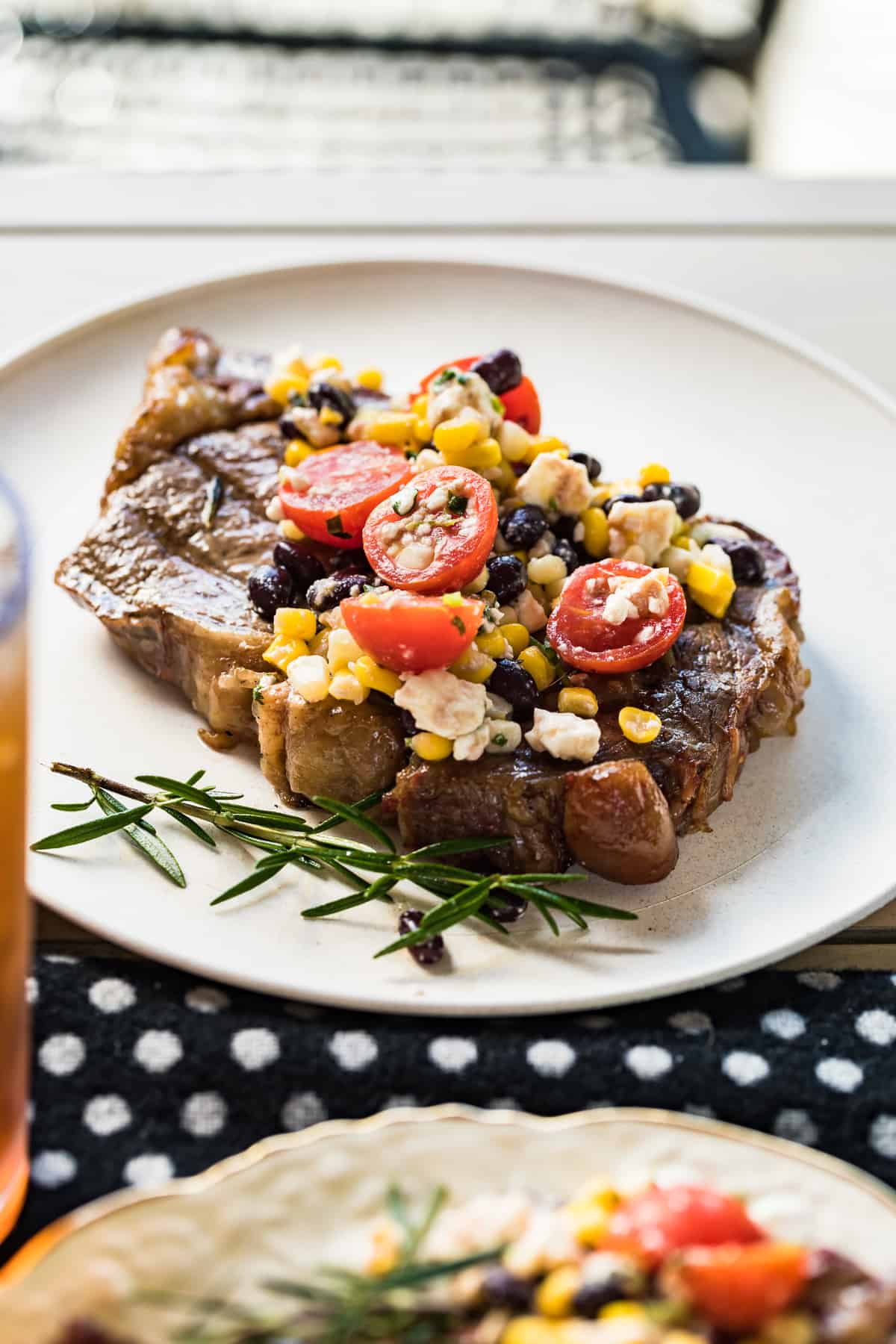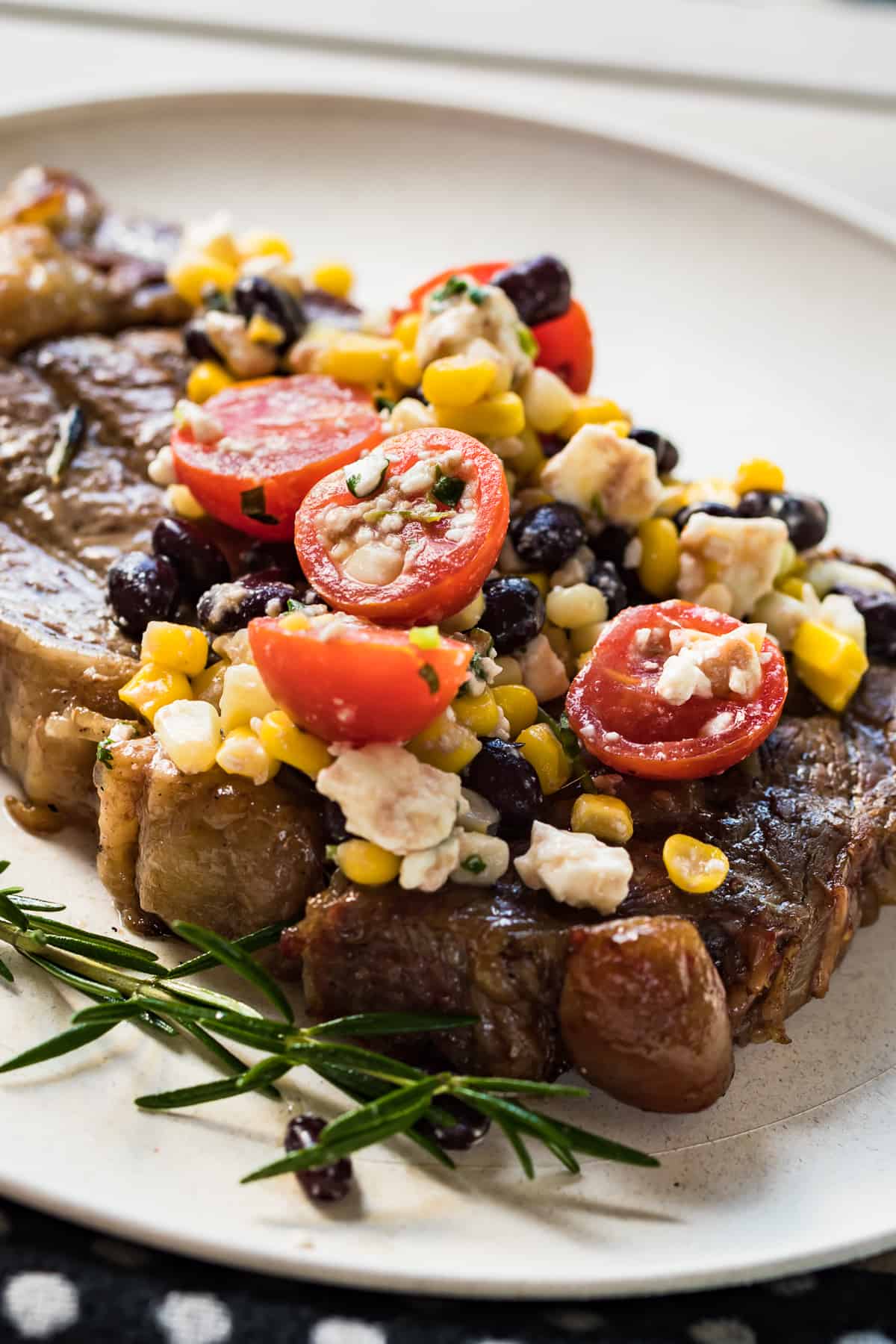 Top Tips
Use Milo's Famous Sweet Tea for the Marinade. It's our very favorite. We always buy two jugs…one for cooking and one for drinking!
Use a meat thermometer to check the internal temperature of the steak.
It's important to let your steak rest! A 5 minute rest period allows all those lovely steak juices evenly redistribute. If you cut into the meat early they'll just end up on the plate instead of in the steak.
Make sure to use a preheated grill, this allow the steak edges to caramelize nicely.
Grill time will varies based on size and thickness of the steaks, the temperature of the grill and the temp of steaks to begin with.
Serve with a tall, ice cold glass of Milo's Tea!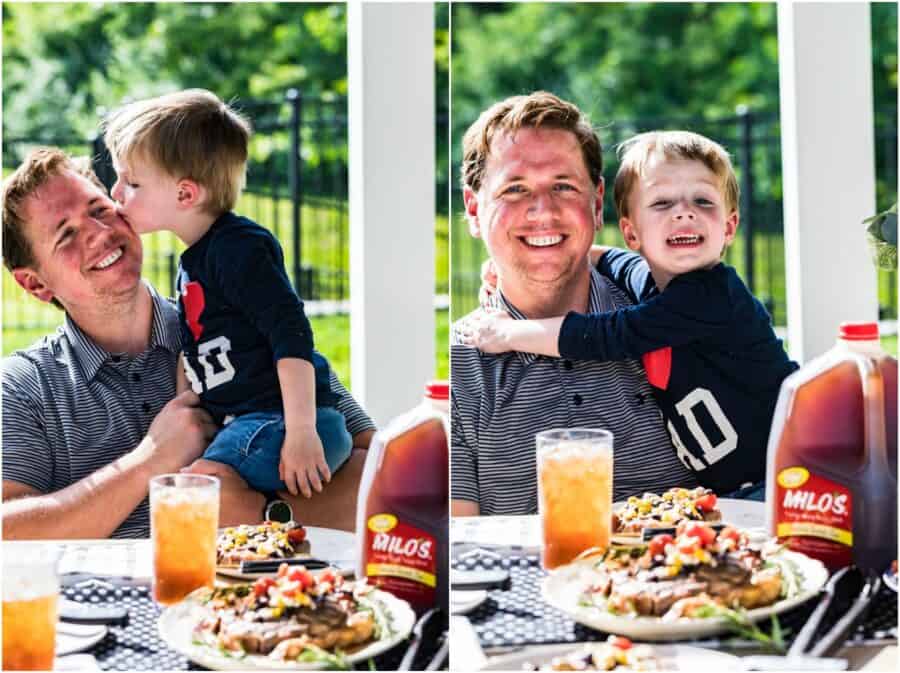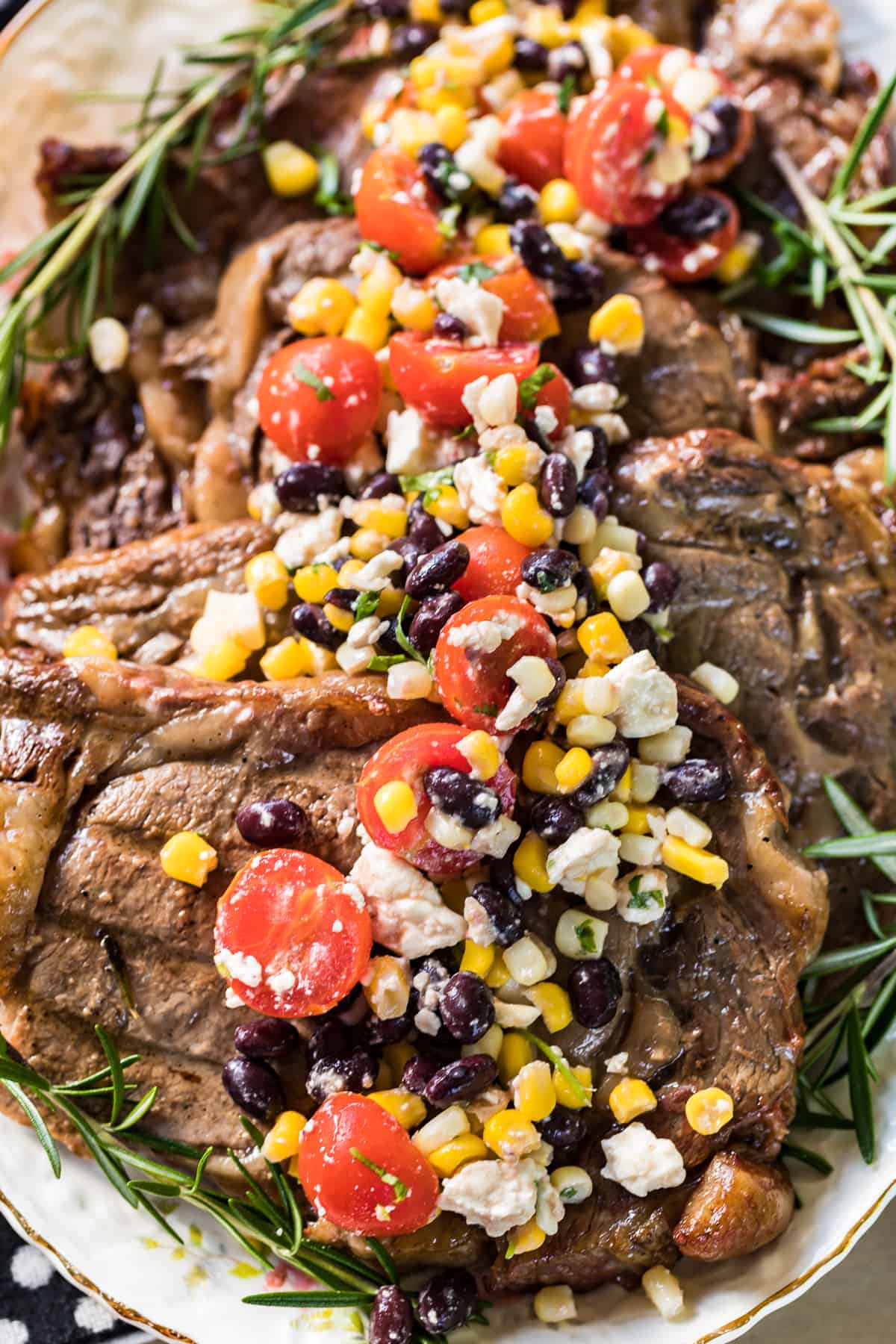 Other delicious steak recipes
Have you tried this Sweet Tea Marinated Steak? Feel free to leave a star rating and I'd love to hear from you in the comments below!