Taco Stuffed French Bread Baguette is our FAVORITE way to wow a crowd for Summer get togethers! The ultimate appetizer sure to please.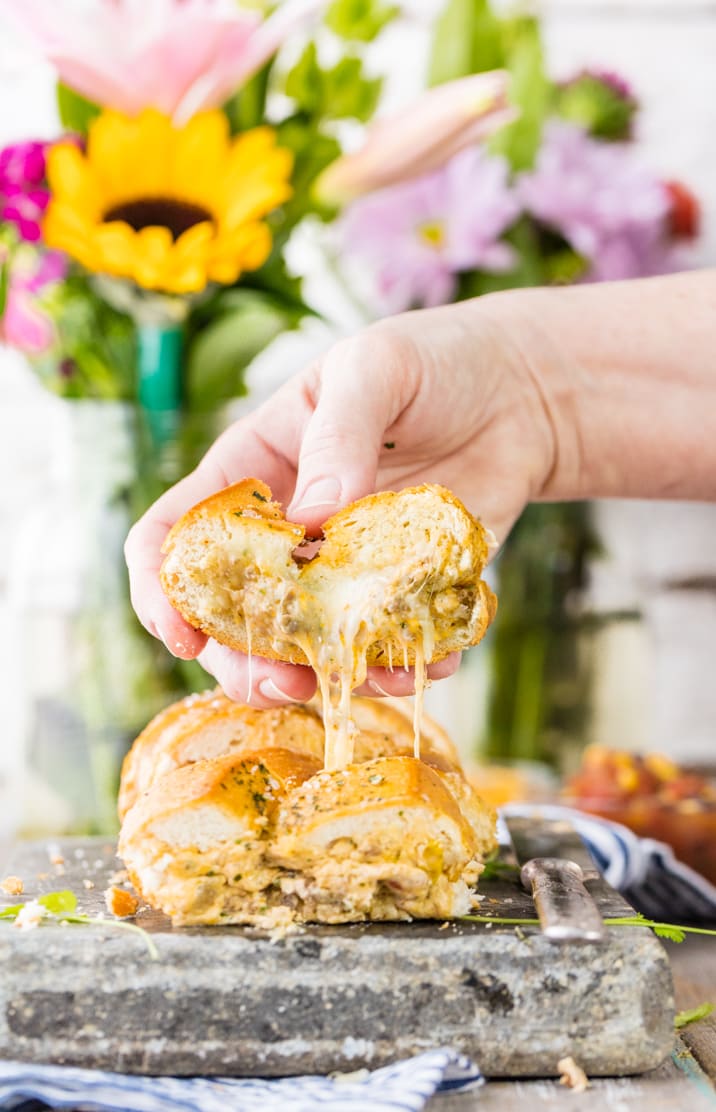 Taco Stuffed French Bread
This stuffed french bread baguette is filled with all the best taco ingredients (beef, cheese, salsa and so much more) to make a crazy delicious appetizer!
My favorite thing to do when cooking is to combine foods and flavors I love into something unique (and easy) to make. I think this Taco Stuffed French Bread is the perfect example!
LOOK AT ALL THAT OOEY GOOEY CHEESE! Every party needs a showstopper appetizer. Look no further this this taco bread! This stuffed french bread will be the star of ANY get together, and is sure to impress everyone who tastes it. It's the perfect appetizer, or would even make a fun meal! The best party food for all occasions!
You guys know I'm in love with cheese and all things Tex-Mex, so this cheesy bread is exactly what I need. I know you'll love it too!
Stuff a french baguette with cheese, beef, green chile, and more to make the ultimate cheese appetizer!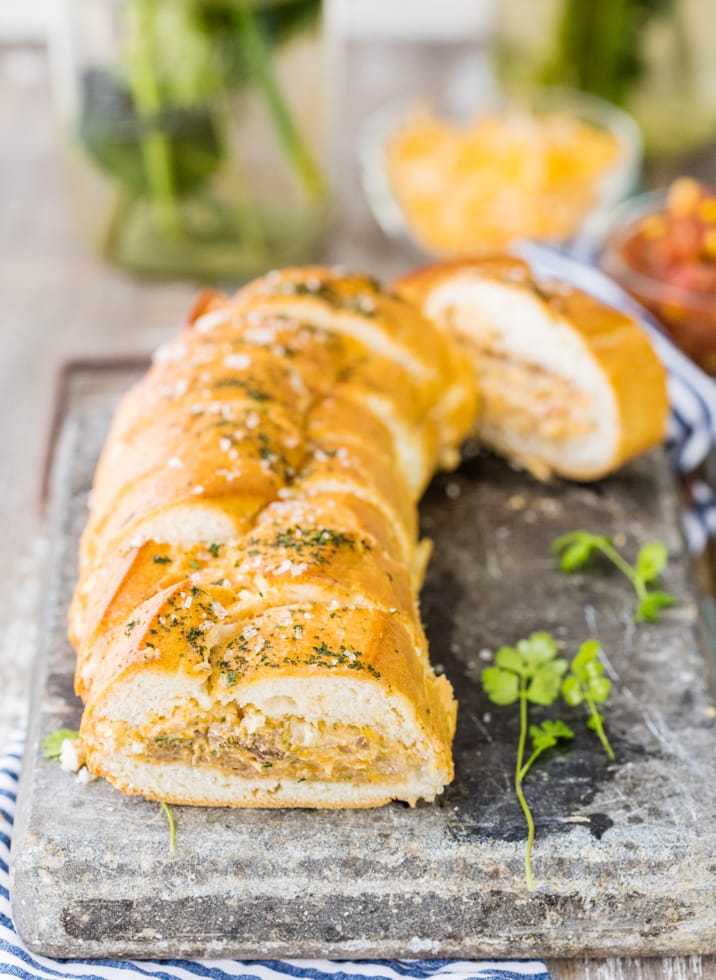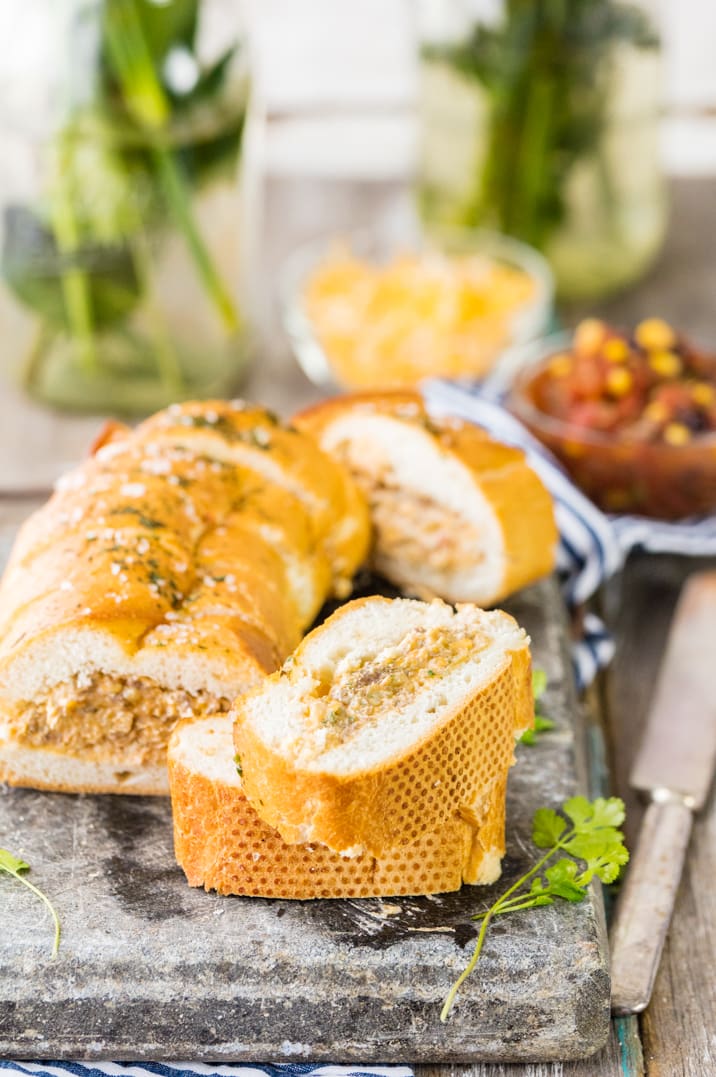 Cheesy Tex Mex Appetizer
I started working with Old El Paso in June, and I've been blown away by the versatility of their delicious products. You might remember me heading to San Diego (and eating all the Mexican food the city had to offer!) and coming right home to make my Cheesy Mexican Lasagna Bake. I knew right away this was going to be the perfect partnership for me! It's so fun to be creative with Mexican food. It doesn't have to be all tacos and fajitas. This Taco Stuffed French Bread Baguette brings the spice, flavor, and fun. I used Old El Paso Green Chilis and Taco Seasoning, two of my favorite things! Next time I'm going to make it even spicier by using their Jalapeños. OH YES!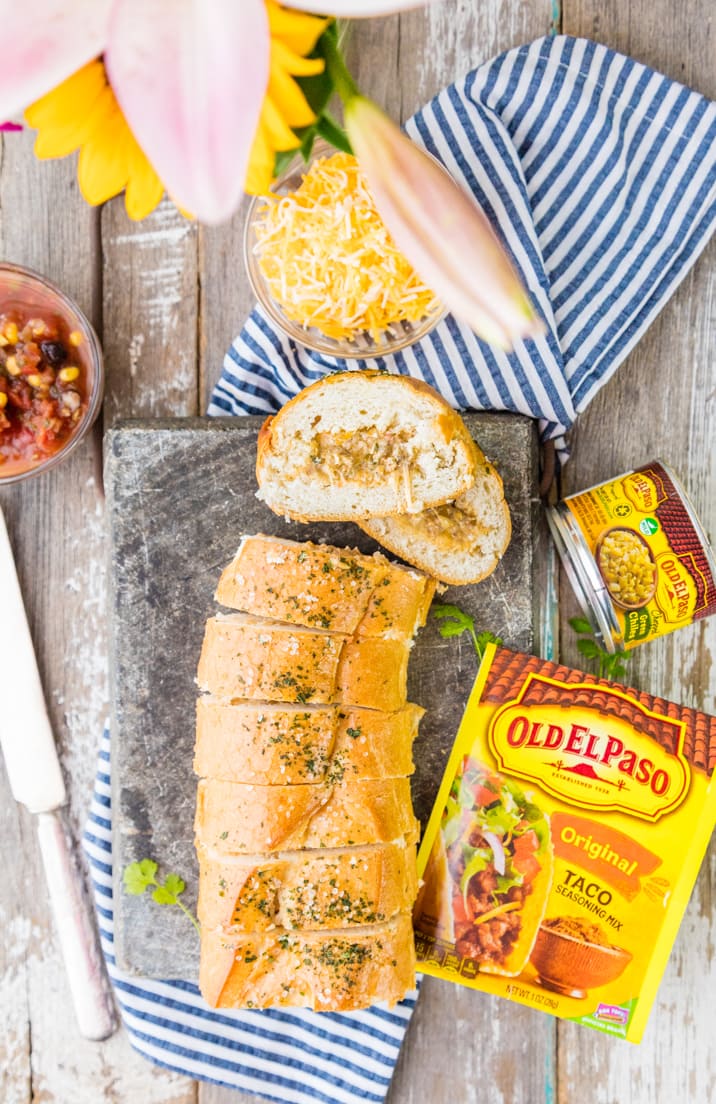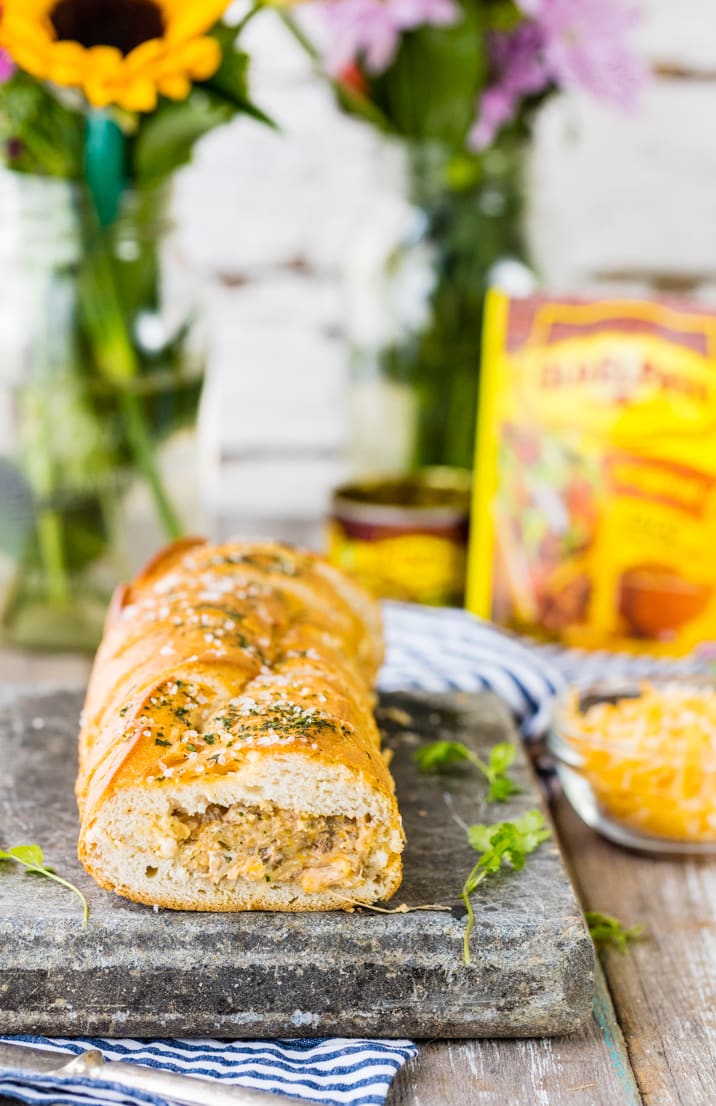 How to Make Taco Stuffed French Bread
You guys know how I feel about cheese. Specifically melty cheese. It's up there on my list of FAVORITE THINGS EVER, and this recipe had lots of it! I love how easy this bread is to make for parties and quick gatherings, so you'll never be left without something tasty to serve guests.
Start by preheating the oven to 350°F.
Cook ground chuck/ground beef in a skillet until fully browned, then drain the meat and return it to the skillet.
Stir the green chiles and salsa directly into the beef.
In a mixing bowl, combine cream cheese, the beef mixture, cilantro, and cheese.
Cut off the ends of the baguette, and then cut the bread into quarters. Remove the inside of the bread, leaving the crust in tact with about a 1/2 inch bread wall.
Fill each piece of bread with the taco mixture.
Combine melted butter, garlic, and salt in a small bowl.
Lay the bread on a piece of foil, brush it with the butter, then wrap the bread fully.
Place the bread (wrapped in foil) in the oven and cook for 20 minutes at 350°F until it gets warm and melty. The bread will start to brown.
Hot, cheesy, delicious taco stuffed bread is ready to serve! Keep it wrapped up until you're ready to eat to keep it warm.
Another thing I love about this recipe is that it's easy to customize. Add extra cilantro, add jalapenos, add or remove whatever you like!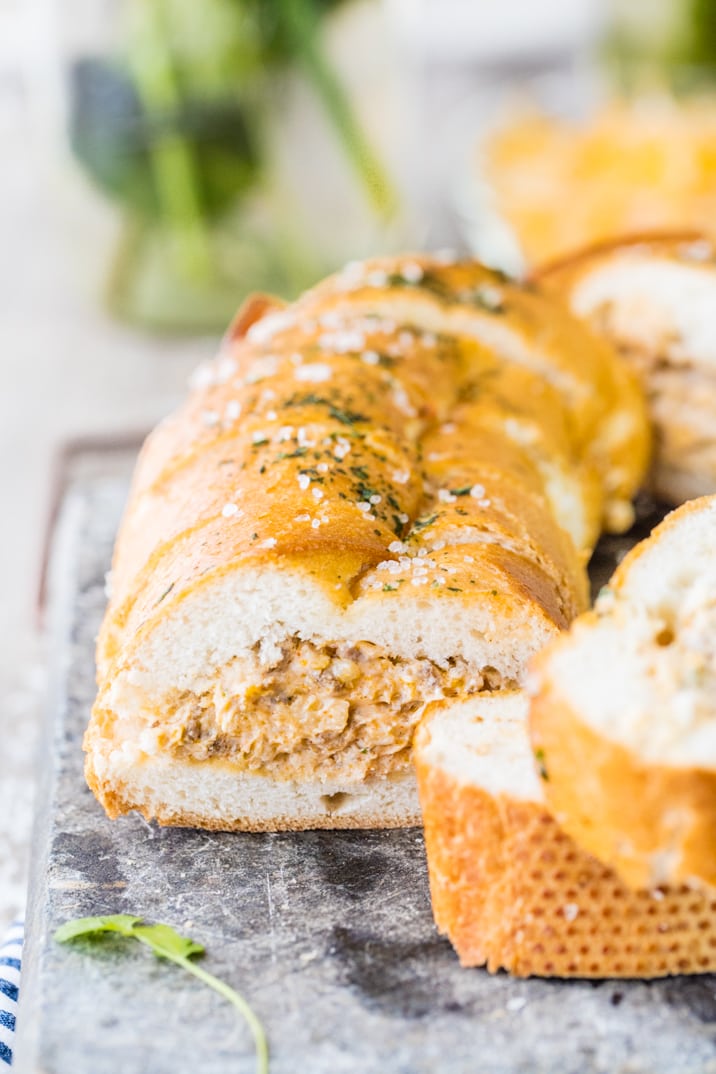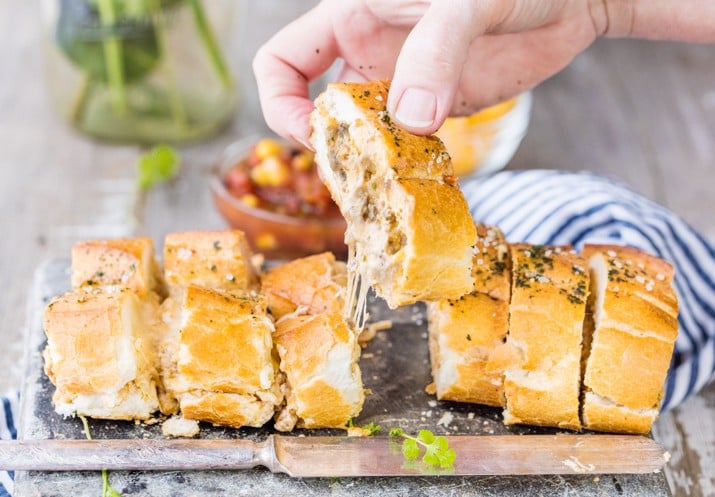 Everyone is going to devour this cheesy taco stuffed french bread. It's just so deliciously addicting!
See the recipe card for details on how to make this Taco Stuffed Baguette. Enjoy!
If you like this recipe, you'll just love these other tasty appetizers: