man…the holiday season is going to kill me!!! so many delicious desserts i want to make. i'm running out of time! i made these on saturday and have been eating them for every meal since…….like i said…going to kill me.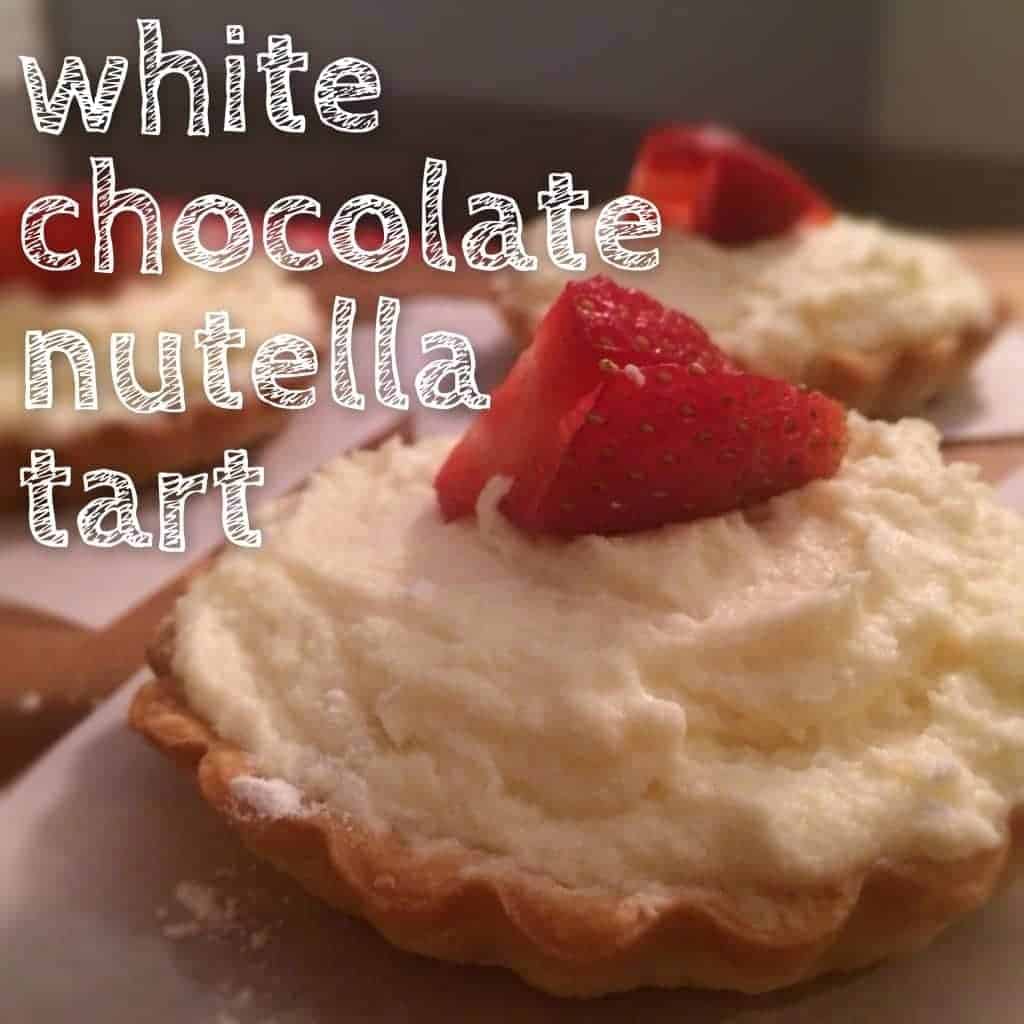 to make these, i had to make my first ganache.  i did it!! if i can do it, trust me that you can do it.  there are a couple of steps involved…but none of them are hard and the end result is SO worth it!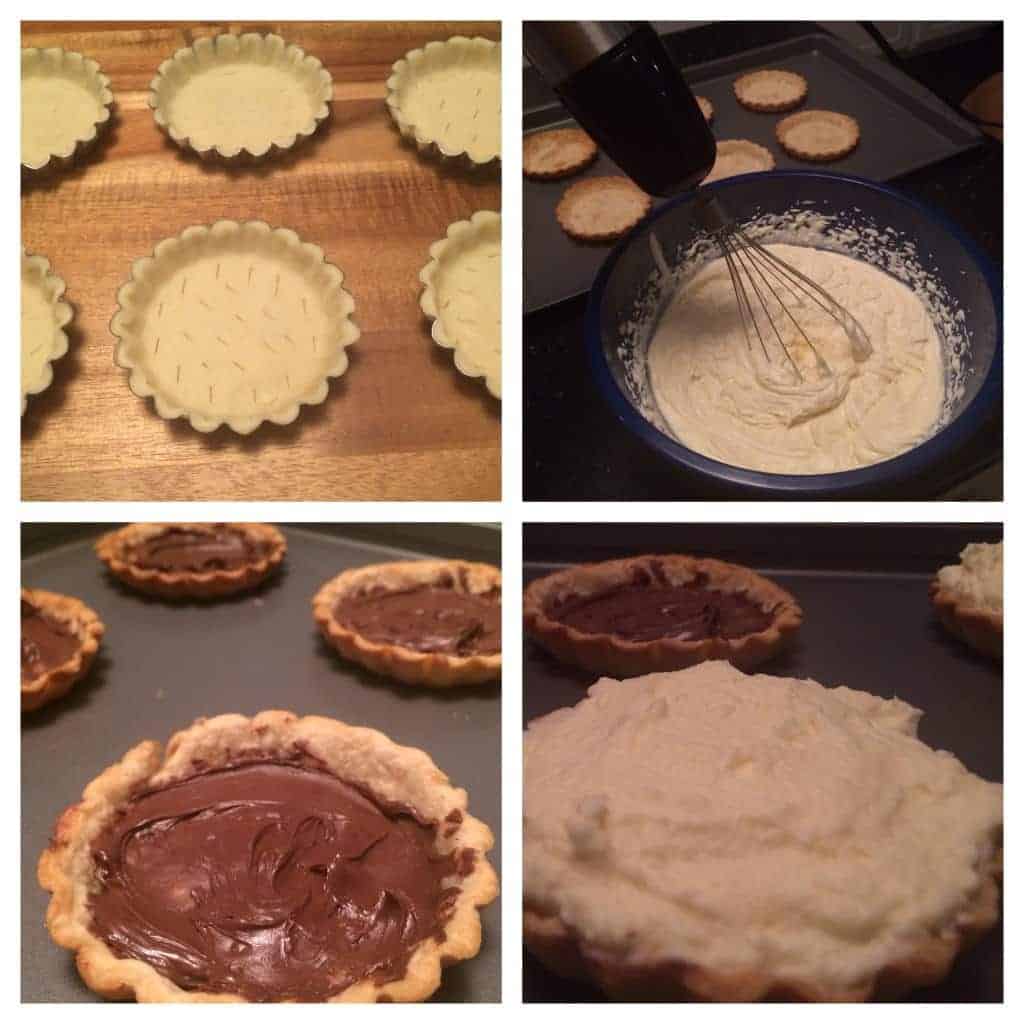 i love these little tart pans my mom gave me…they make the perfect individual desserts! (and you can eat them with your hands. that's okay…right?)  if you don't have tart pans, you could use a regular pie dish.  this recipe would make more than enough for a regular sized pie.  for my sister-in-law's AMAZING homemade crust recipe, click HERE.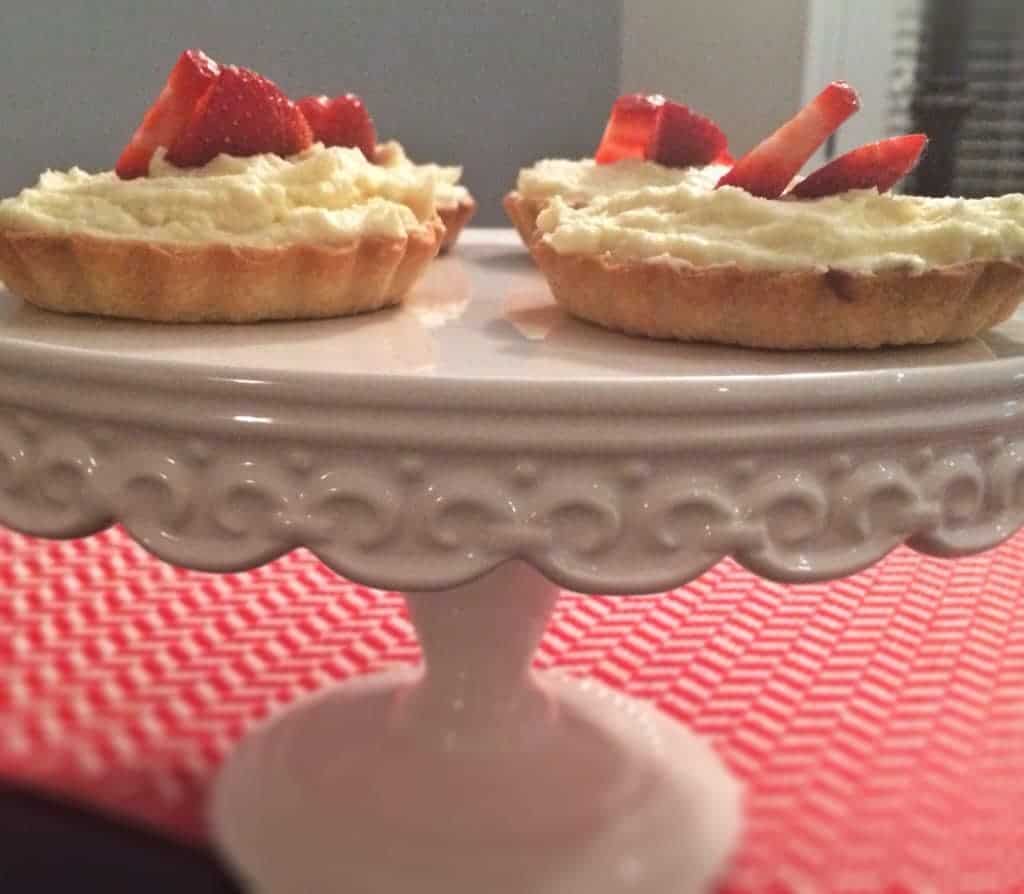 i used nutella as the bottom layer, but you could use a raspberry or strawberry jam and that would be delicious.  i'm going to try it that way next time.  but, we all know i'm partial to my chocolate…so i went with the nutella :)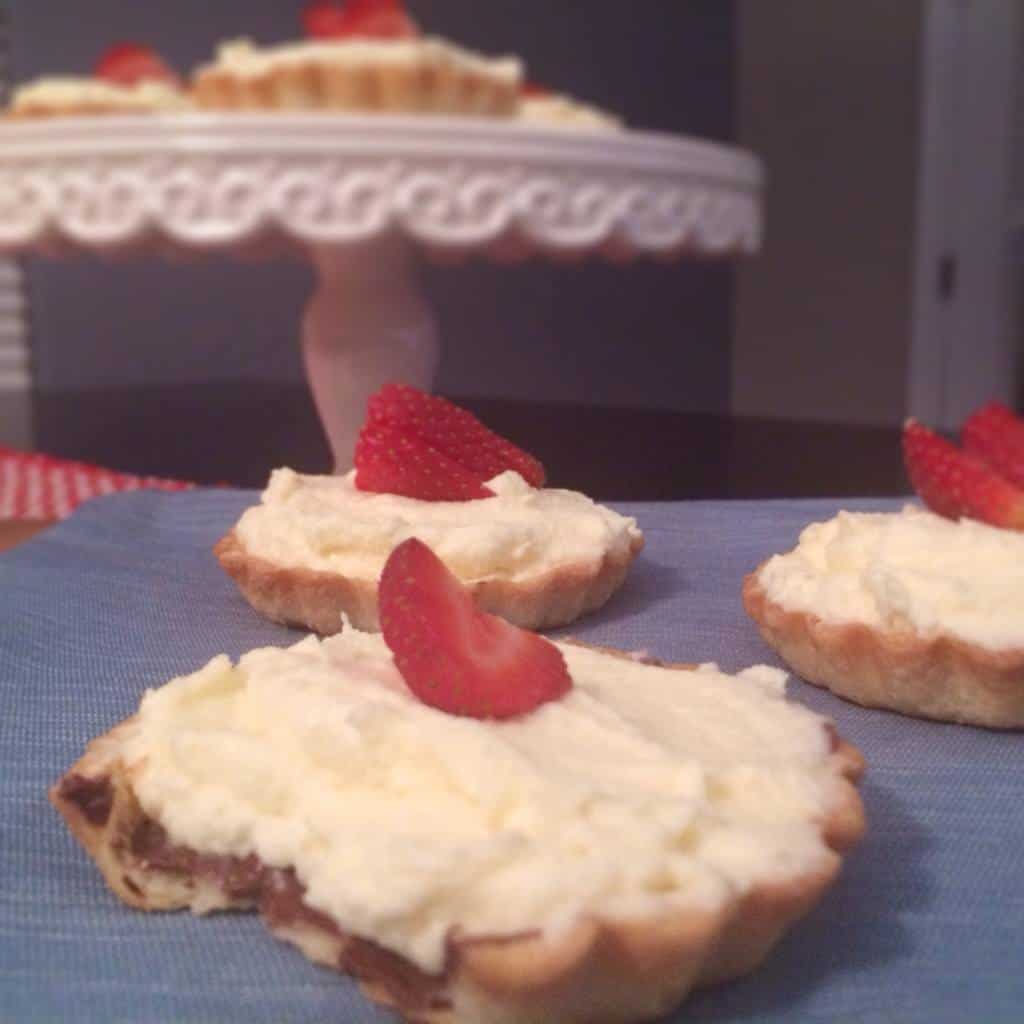 the white chocolate ganache is SO good.  i really can't put into words how good it is.  its not too sweet…its just right.  hold on…i need to go to the fridge and eat some more of it right now!
the ganache calls for mascarpone cheese…which you can find at your local grocery store…OR you can make it yourself! click HERE for the recipe.  its a delicious alternative and so much more cost effective!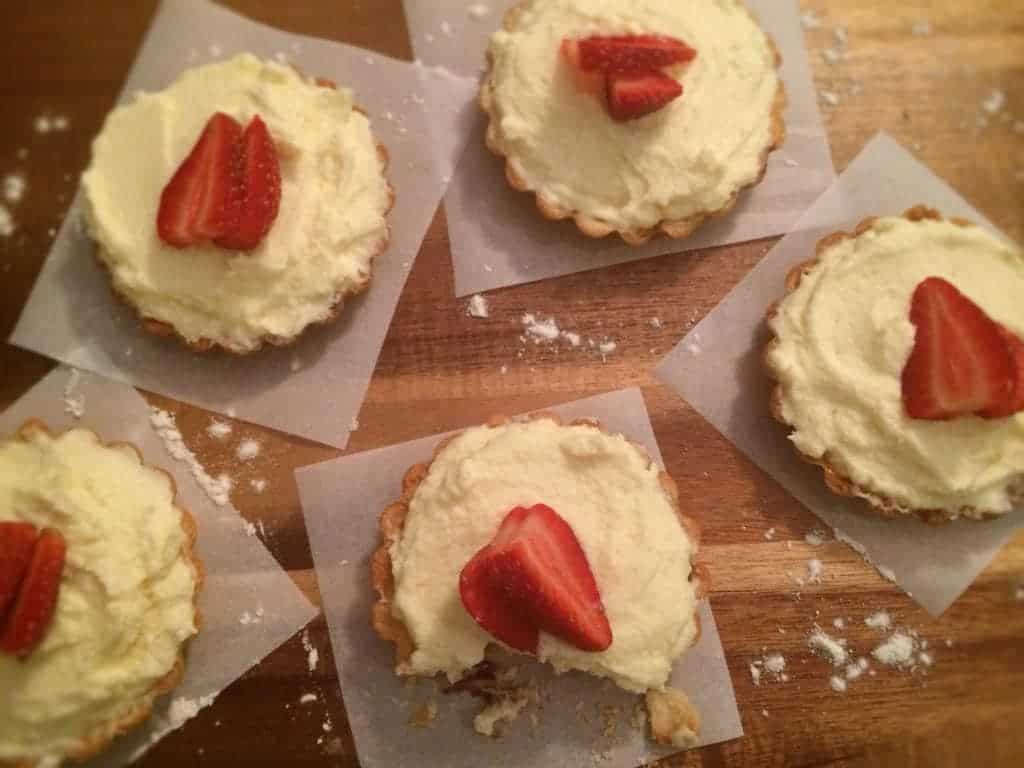 i think these make such pretty desserts to have around the table at your holiday get-together.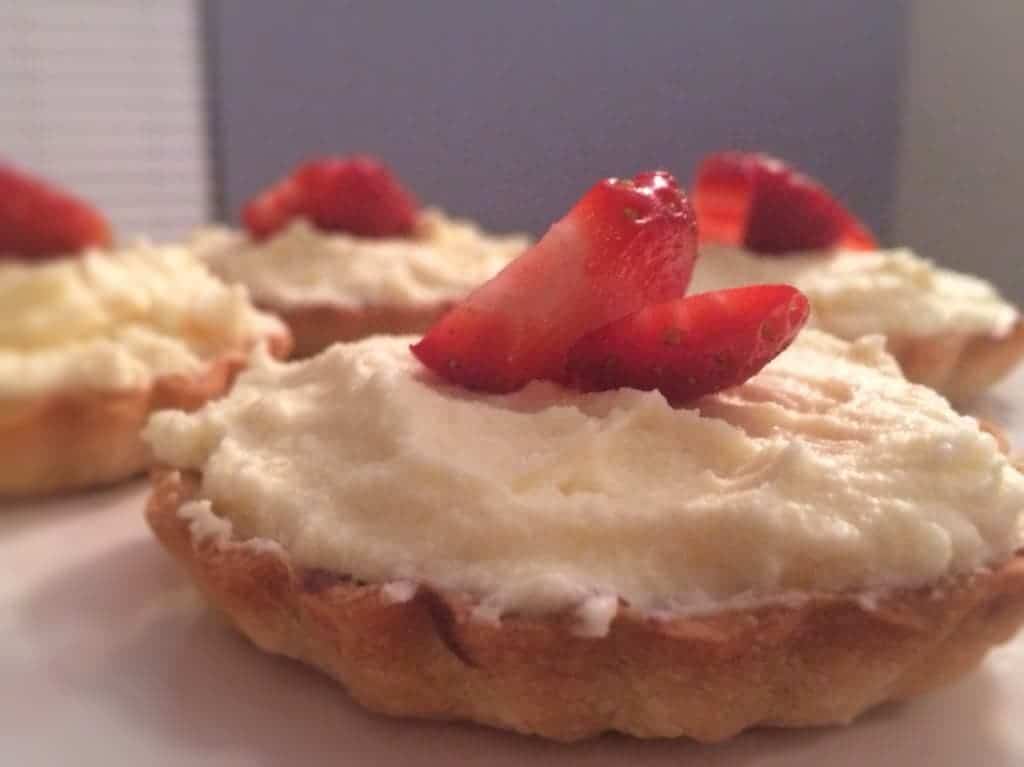 you could top with fruit, chocolate shavings, toasted hazelnuts…yum!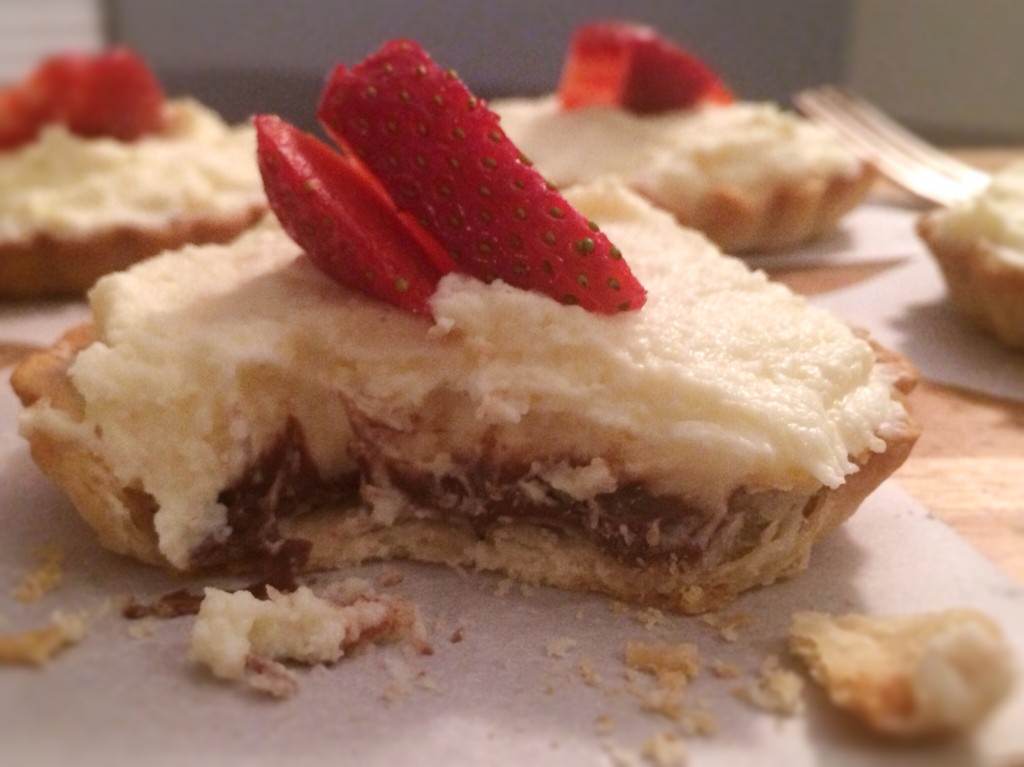 serve these chilled for the ultimate holiday dessert.  you're guests will be wow'd for sure!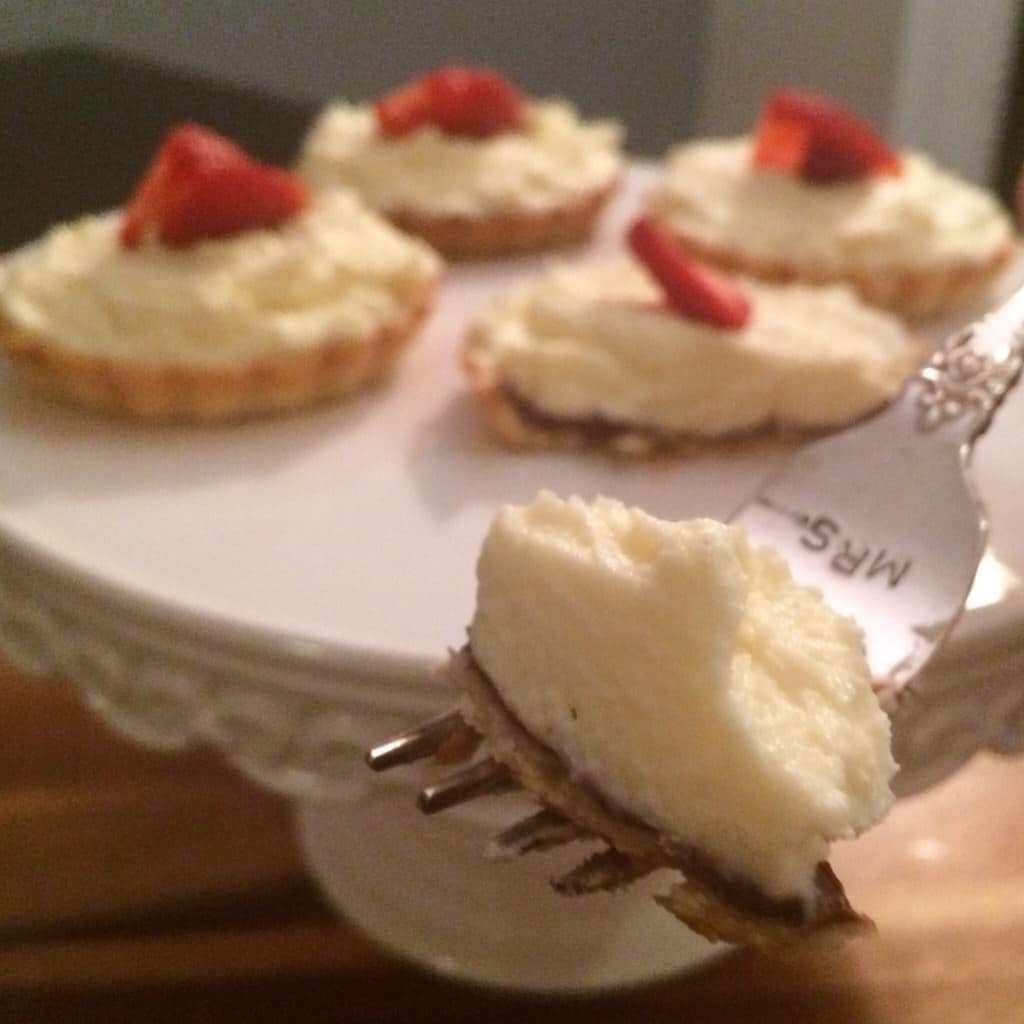 enjoy!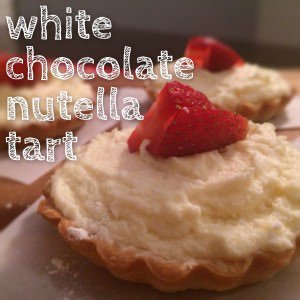 white chocolate nutella tarts
beautiful tarts made with nutella and white chocolate ganache. enjoy!
Ingredients
1

sheet pillsbury refrigerated pie crust

or see link to homemade recipe in post

1

cup

nutella cream or generic chocolate/hazelnut spread

8

ounces

mascarpone cheese

1

cup

heavy whipping cream

divided

8

ounces

white chocolate

chopped or broken into small pieces (i used ghiradelliâ?¦always use the best chocolate!)

strawberries

hazelnuts, or chocolate shavings for garnish
Instructions
In a small saucepan bring mascarpone and one-half cream to a simmer over medium heat, stirring constantly until mascarpone is melted.

Place chocolate in a medium-sized, microwave safe bowl

pour mascarpone mixture over top of chocolate and let stand for two minutes.

using a hand mixer (or regular mixer) whisk until chocolate has melted and mixture is smooth. it will not be firm yet.

Cover and refrigerate until completely cooled and mixture is firm, at least two hours.

while ganache is cooling in fridge, bake crust according to directions on box or from link above. allow to cool.

while crust is cooling, whisk remaining heavy cream until soft peaks form and the cream has thickened.

Remove chocolate mixture from refrigerator. mix in the remaining whipped cream that you just whisked. the mixture should become fluffy and light.

once crust is cooled to room temperature, you can begin assembling your tarts. start with a thin layer of nutella on the bottom of each tart (or the bottom of your pie)

spread nutella evenly on each tart, about 1/4 inch thick

top with white chocolate ganache. i heaped a lot of the ganache mixture onto each tartâ?¦delish!

top with strawberries, toasted hazelnuts, or chocolate shavings.

serve chilled. enjoy!