lots and lots of things to be thankful for this year. it has been one of the best and most exciting years of my life. i became an aunt, got a kitten, got a new job, what else, what else…oh yeah, got ENGAGED…so many good things. i'm so thankful for friends and family, our health, scouts shenanigans, and everything in between. i'm also thankful that i'm finally learning to cook! this was the first year i actually contributed to a holiday potluck. in the past i would have just bought something…or been 'that girl' and not brought anything at all. this year i brought TWO casseroles AND a dessert!! (recipes on the way, don't worry)
i have a couple recipes to post over the weekend but i wanted to get this one up now, just in case you don't know what to do with all those delicious leftovers!!! this was a shot in the dark…but its GOOD. really good. i'm too full to finish it, but i wish i could.
its very simple. put all of your leftovers onto a sandwich. then grill it. yep. somehow it all tastes good together.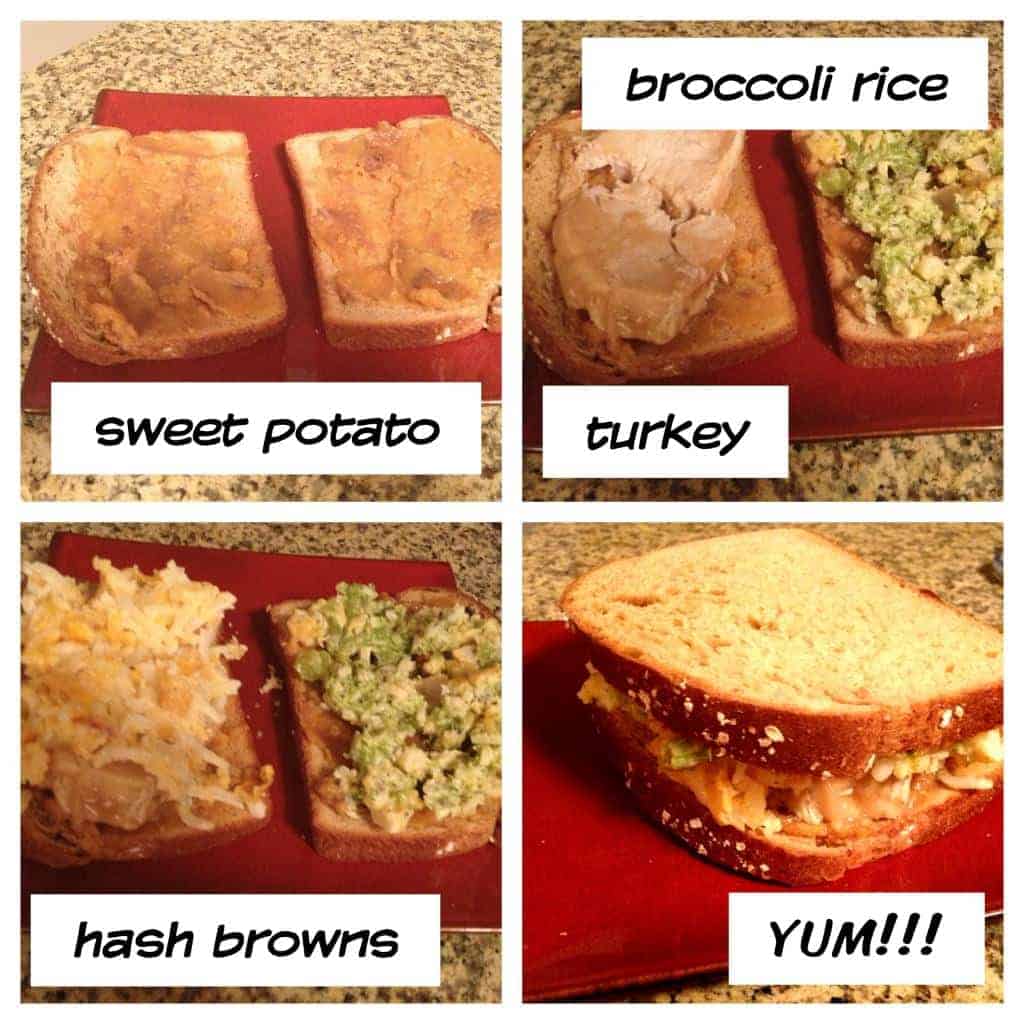 i chose to layer on the sweet potato casserole, turkey and gravy, cheesy hash-brown potatoes, and broccoli rice casserole. yummmm. then i just popped in onto the george foreman (i don't have a panini maker…….yet.) i used some cranberrys as dipping sauce. i'm sure whatever wonderful fixings your family had today will work just fine.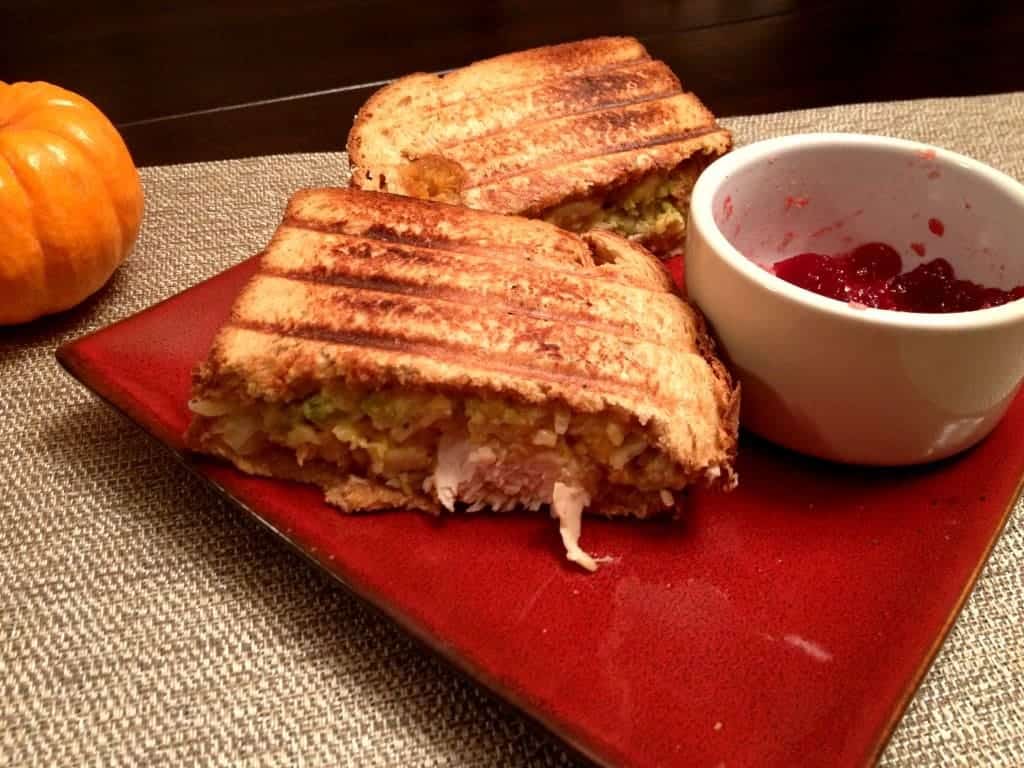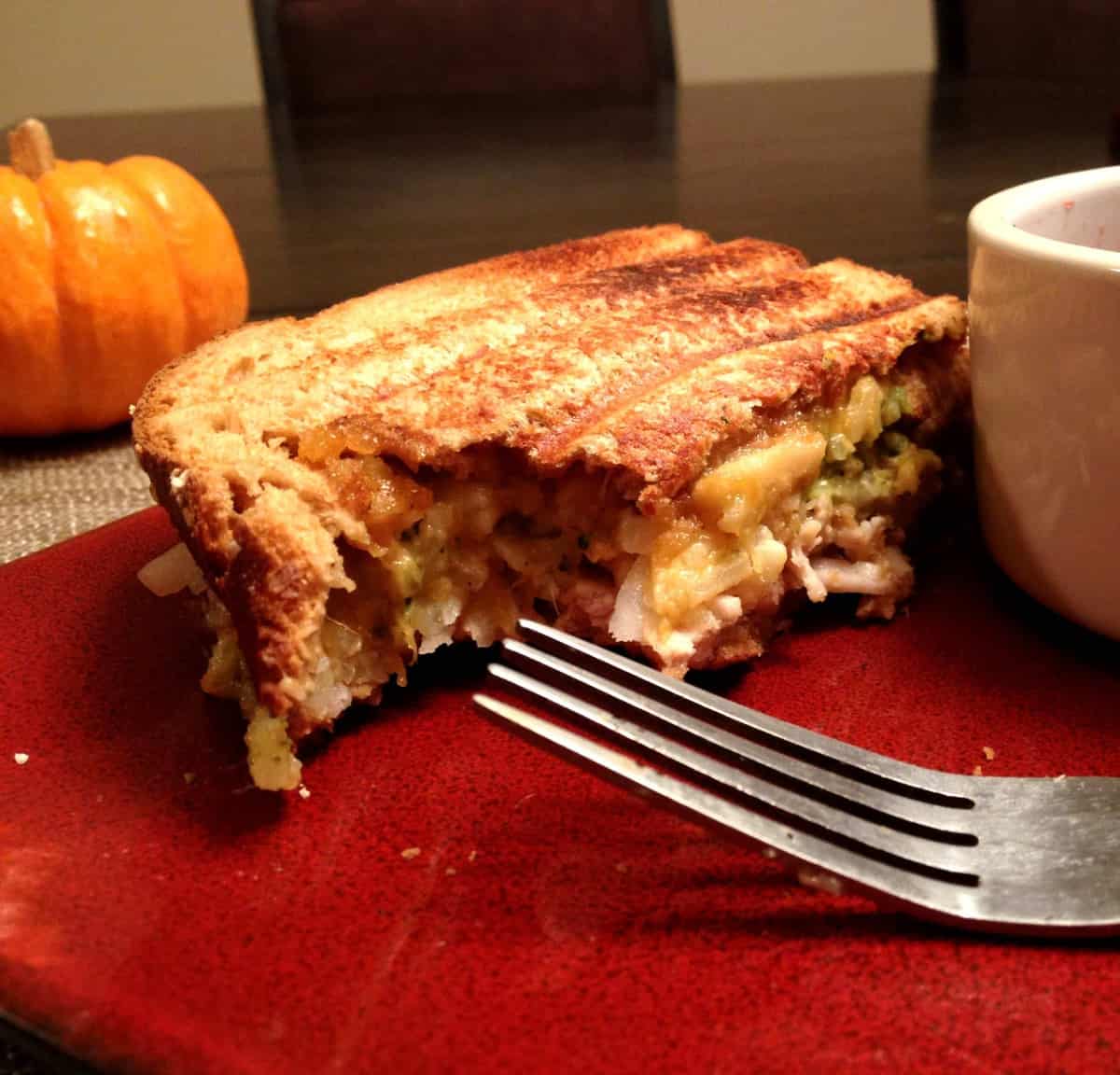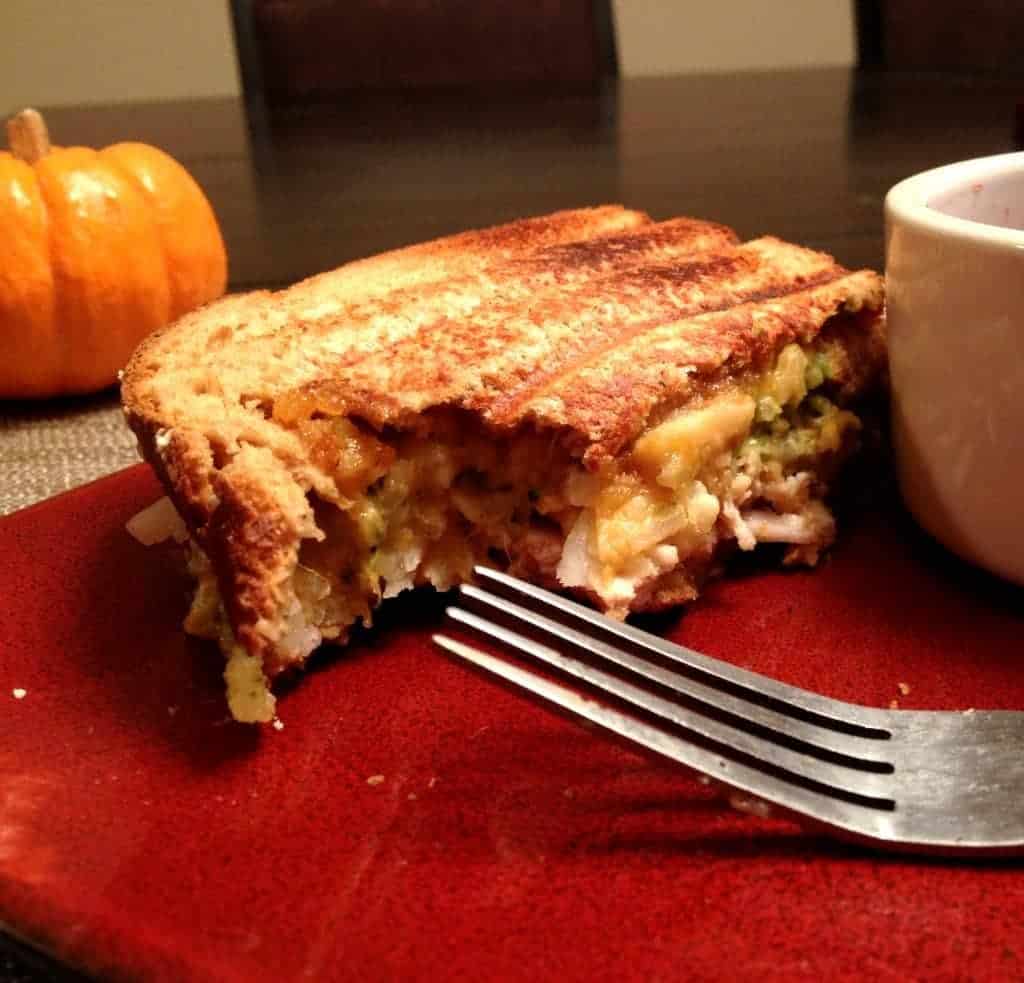 i was able to eat half. i feel like i'm going to expload. i will finish this later. its that good.
stay tuned for more thanksgiving recipes this weekend. i'll also announce the contest winner and be making their recipe tomorrow!! as for now…the tryptophan is kicking in and we are in need of a family nap. thanks for reading my blog and encouraging me along this journey. couldn't do it without you!!! HAPPY THANKSGIVING!