These TOP 10 RECIPES OF 2017 are our reader favorites on The Cookie Rookie for 2017. Everything from Easy Baked Chicken Tacos to lots and lots of queso. Comfort Food Soups to simple Chicken for a crowd. Did your favorite make the list?

2017 was a great year personally and professionally. Personally because of Mr. Henry being born last March, and professionally because of YOU! I can't thank you enough for following along on The Cookie Rookie and supporting us in anything and everything. I have the best readers in the world and I couldn't be more grateful. Sometimes as I'm in my little home studio taking pictures of FOOD for a living, I have to pinch myself. I get to be creative, eat tons of food for good reason :), and interact with fun people each and every day. THANK YOU! I hope you have loved the recipes that you've tried, and I hope you stick around and give more a chance in 2018!
I love to show people that ANYONE can cook delicious food for friends, family, or even just themselves. I certainly was so afraid to experiment in the kitchen even just a few years ago. If I can do it, you can do it! Thanks so much for following along :)
These 10 posts were the most popular recipes of 2017, and I have to agree with readers on these. These are some of my favorites on the site. I'll start with a couple favorites of my own that didn't make the list, but that I hope you take time to check out. Can you guess #1??? Enjoy.
HONORABLE MENTION (BECKY'S FAVES THAT DIDN'T MAKE THE CUT)
These fun and SIMPLE cookies were an instant favorite at our house and I'm so proud of them. The almost made the top 10 and I'm so glad so many families have enjoyed them in 2017. Better make a double batch, they're gone in hours if not minutes! GET RECIPE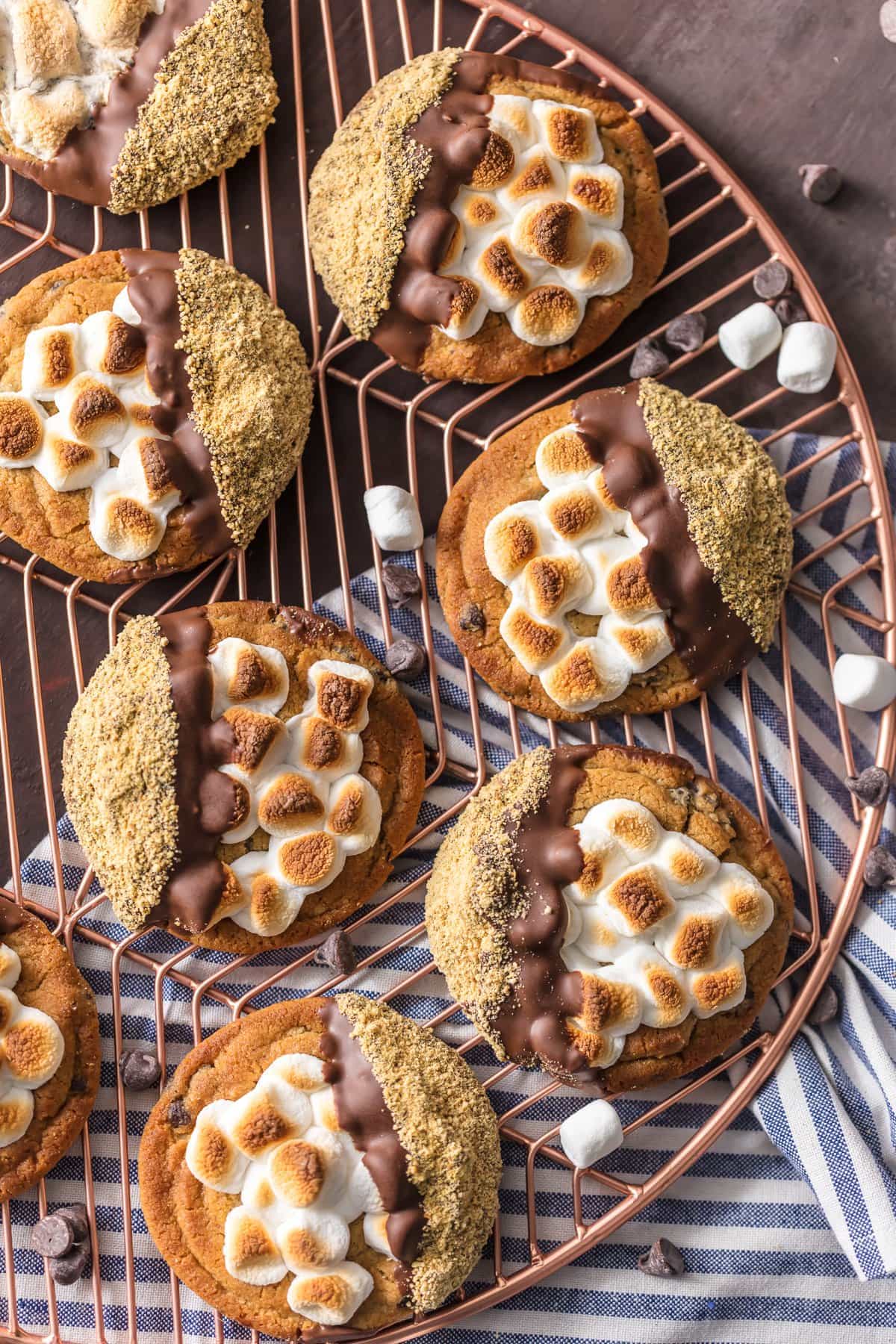 BEST EVER BUTTERMILK FRIED CHICKEN
This one speaks for itself…BUTTERMILK…FRIED…CHICKEN! It's not winning any diet competitions but it a go-to comfort food recipe around here. It's 2nd to none! GET RECIPE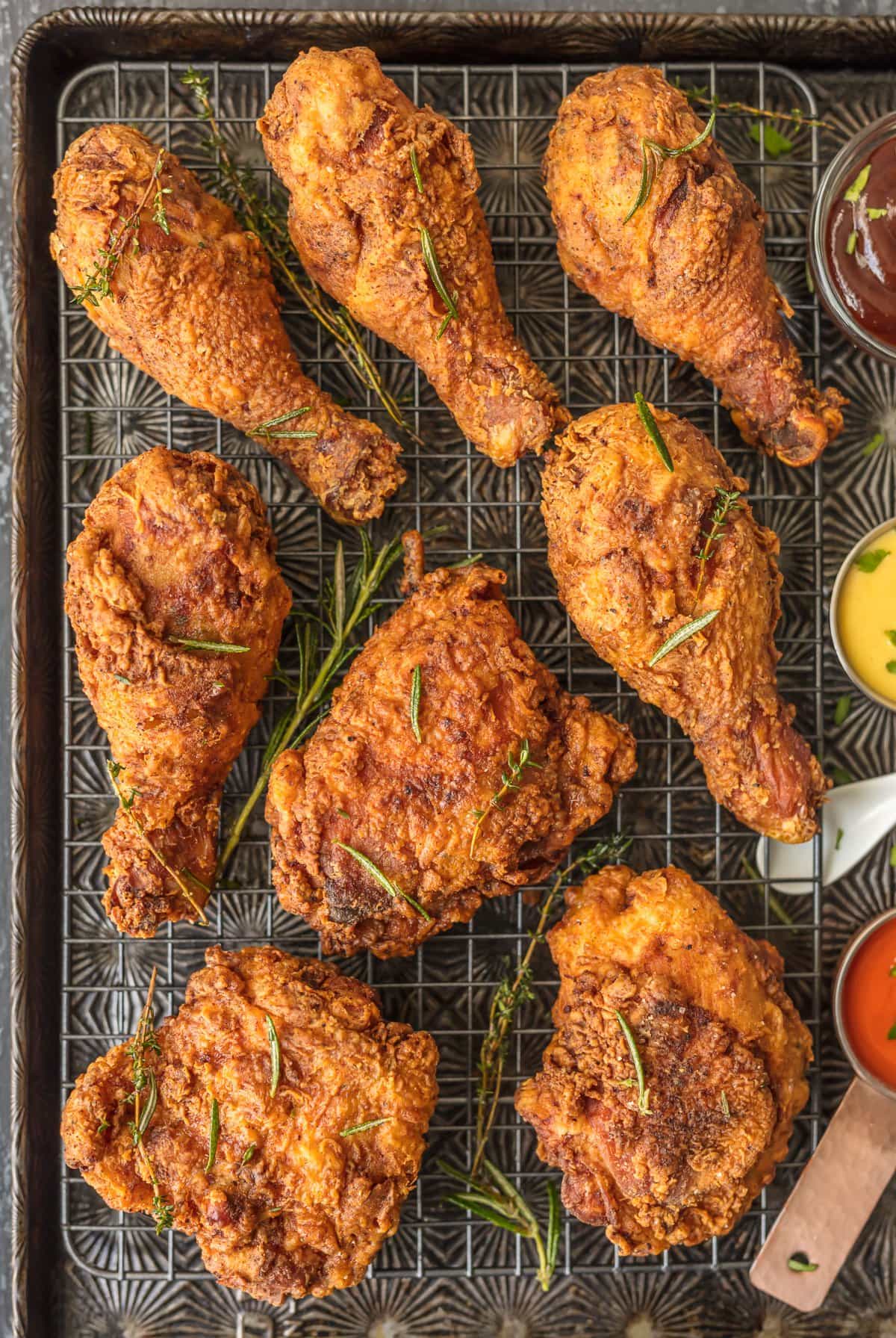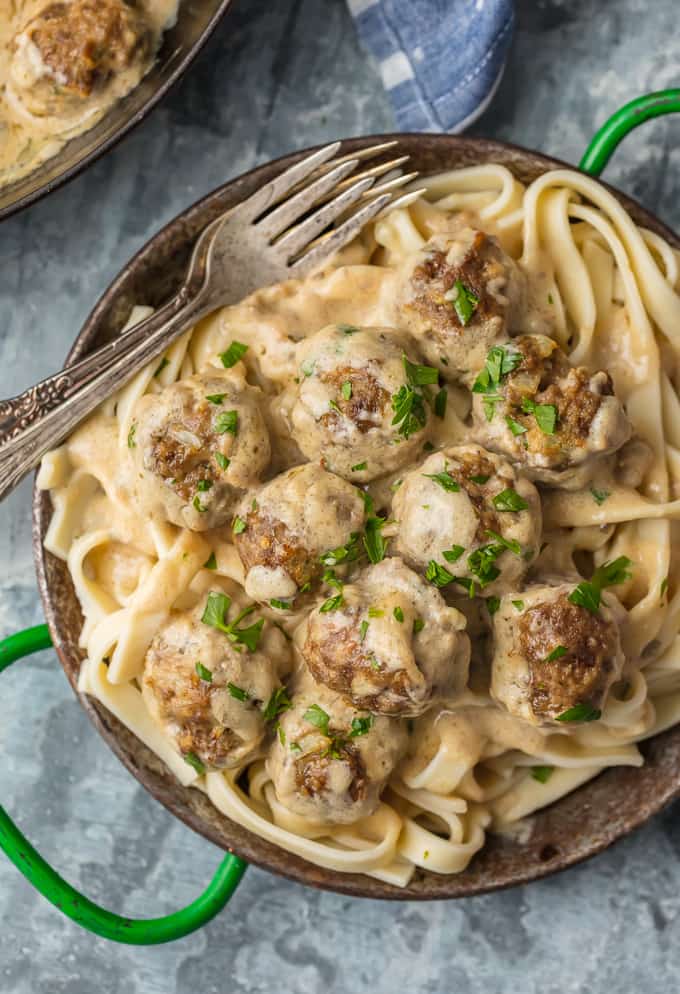 These Swedish Meatballs…what to say?! Mom brought them over one day and I wasn't sure what to think…until I tasted them. We had them as one of our Christmas dinners this year, that's how much we love them. Have you tried them?? GET RECIPE
SPARKLING STRAWBERRY MARGARITA PUNCH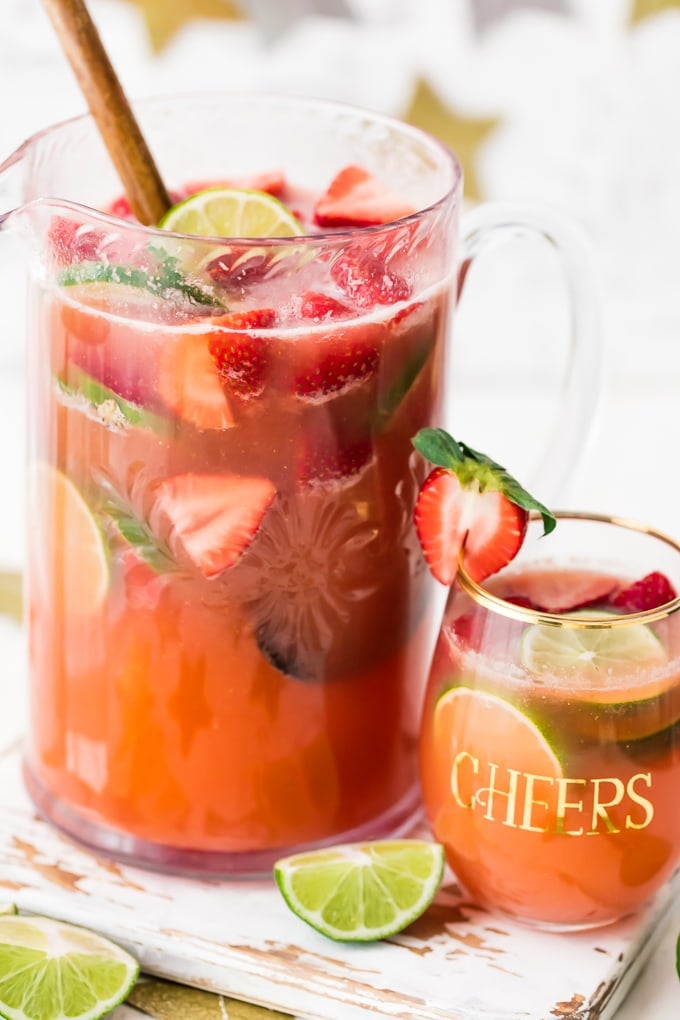 This sweet and festive SPARKLING STRAWBERRY MARGARITA PUNCH didn't have time to make it to the Top 10 of 2017, but I have high hopes for it for 2018. IT'S SO GOOD and oh so easy. And oh so tasty. I'm obsessed. GET RECIPE
THE TOP 10 MOST POPULAR RECIPES OF 2017…
DRUM ROLL PLEASE!
#10: SUPER EASY CINNAMON ROLL FRENCH TOAST BAKE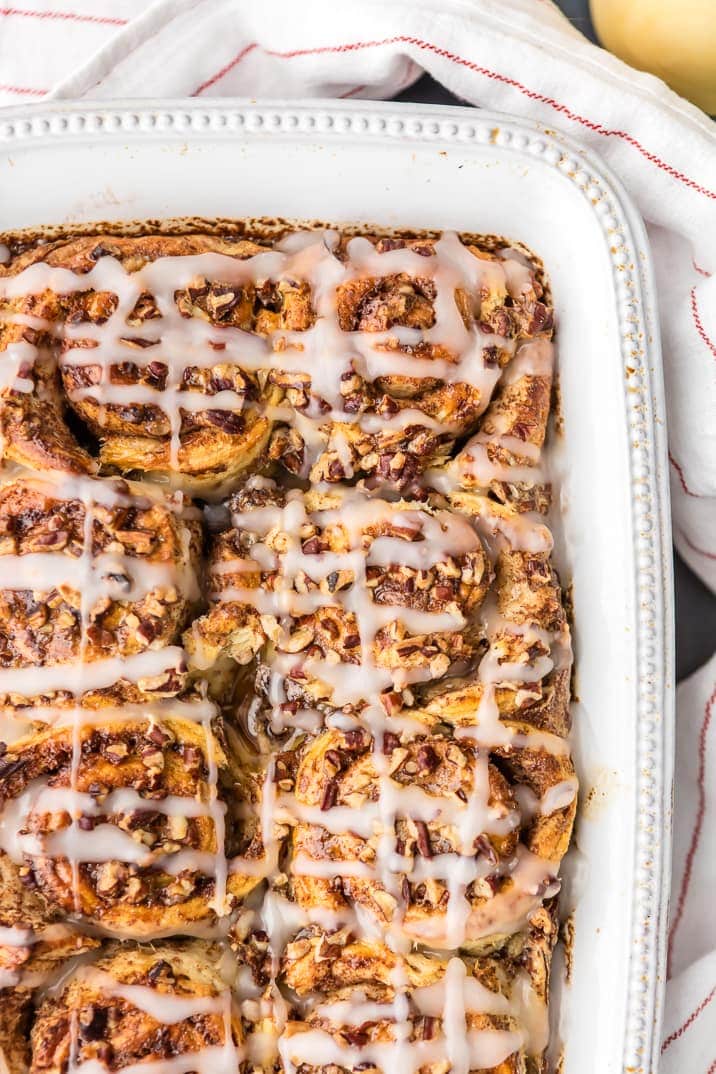 We had this for Christmas Morning breakfast and apparently a lot of you did too! I love how easy it is and how its so comforting and tasty. A family favorite! GET RECIPE
#9: SLOW COOKER MACARONI AND CHEESE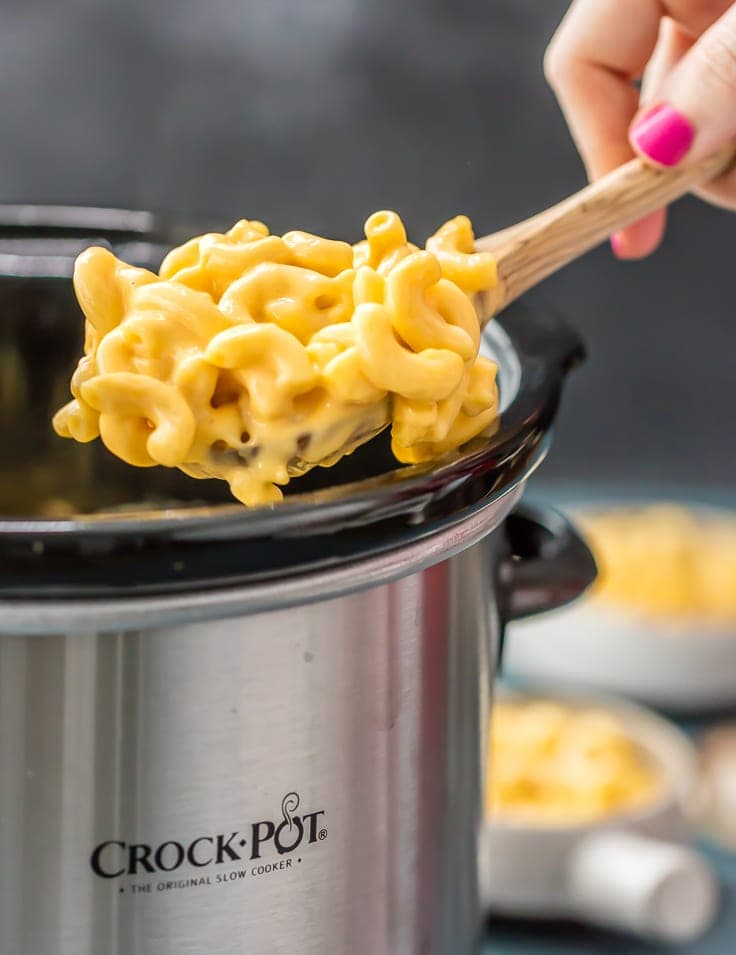 Are you sensing a trend here? Cookie Rookie readers LOVE easy recipes. They always do the best, and I love that. Cooking should be easy AND delicious. This Slow Cooker Mac and Cheese is so creamy and dreamy. Yum! GET RECIPE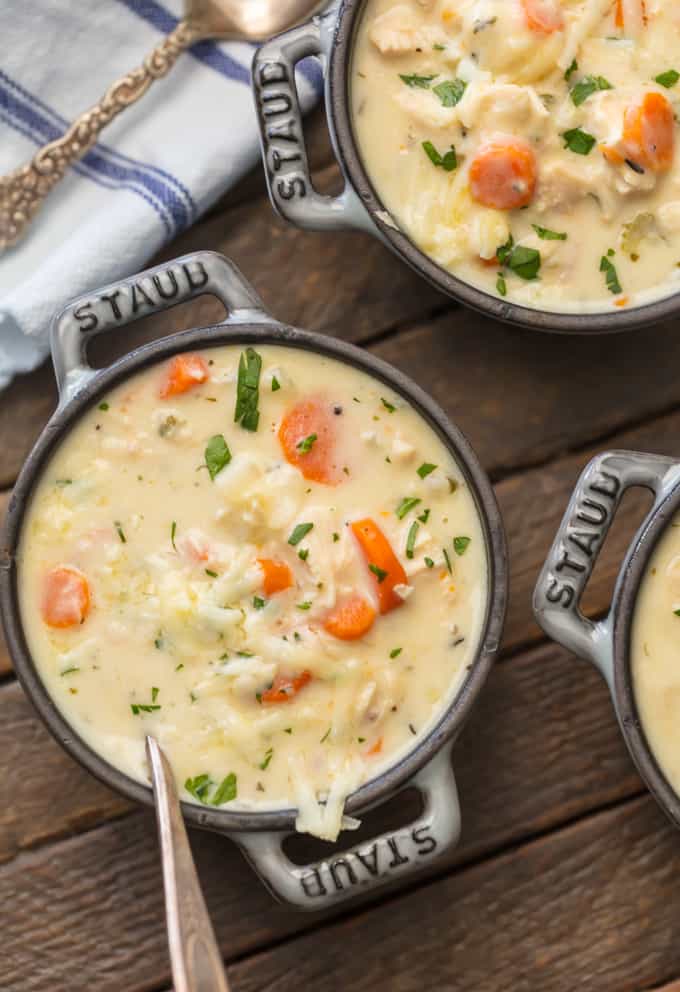 YOU GUYS. THIS CREAMY CHICKEN SOUP IS AMAZING. I love all the recipes we post here on TCR but this one is…my favorite. SHHHH! It's Mom's famous recipe and I'm so glad she's sharing it with all of us. It's BEYOND and you must try it. GET COOKING! Ugh…I just love it so much. I hope you do too. GET RECIPE
I'm super proud of this Loaded Cowboy Queso and it's for sure one of my favorite recipes of the year. It's so creamy, EASY, and loaded with everything that's good in the world. This is the ultimate tailgating queso that stays a great consistency and is virtually fool-proof. Don't mind if I do! GET RECIPE
#6: CREAMY WHITE CHICKEN CHILI WITH CREAM CHEESE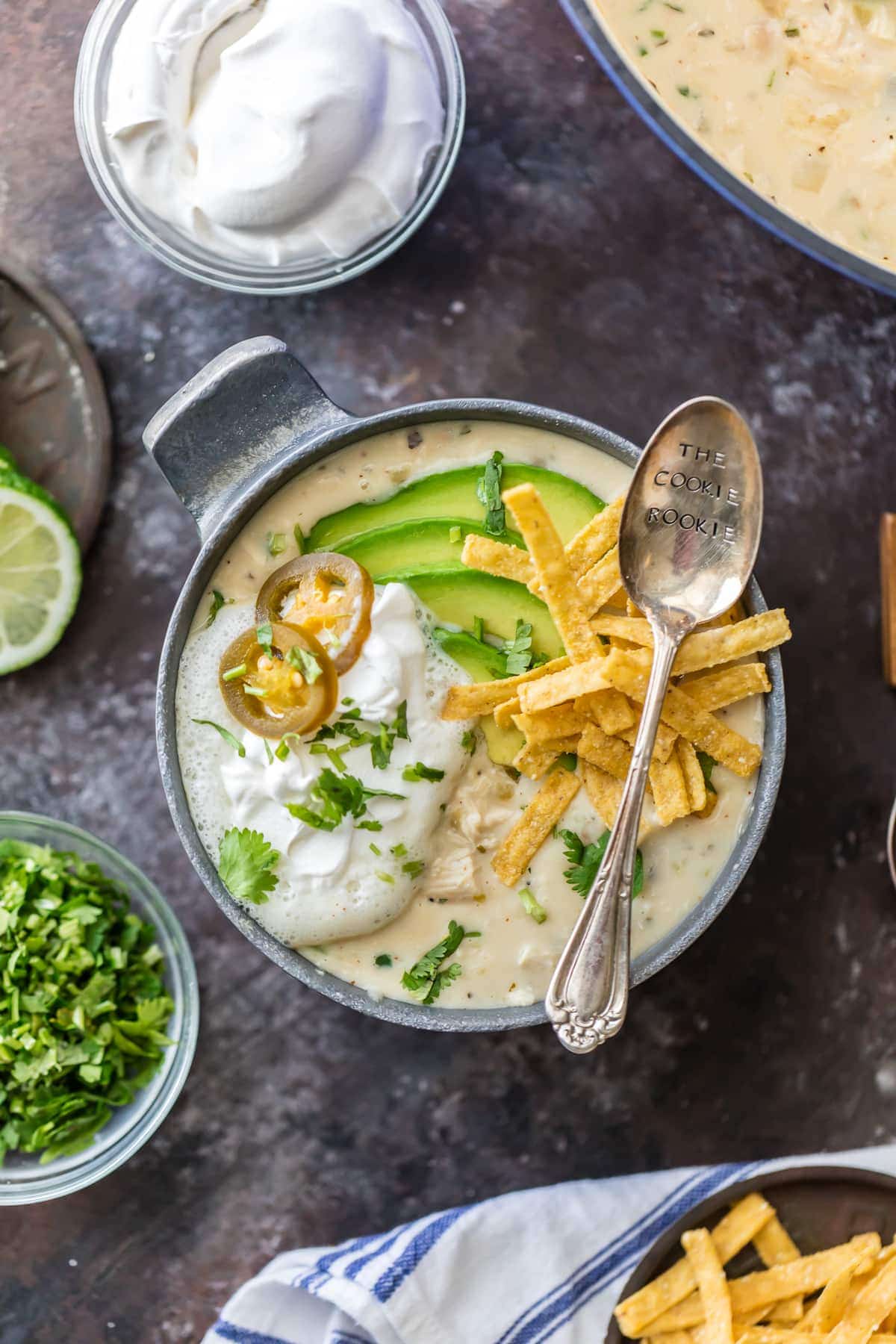 If Creamy Chicken Soup is my fave soup, this Creamy White Chicken Chili with Cream Cheese is my 2nd favorite. (Why can't I like the healthy soups without cream more?? OH WELL). This is so tasty and has just the right amount of spice. So warming! GET RECIPE
#5: ONE POT CHICKEN PARMESAN PASTA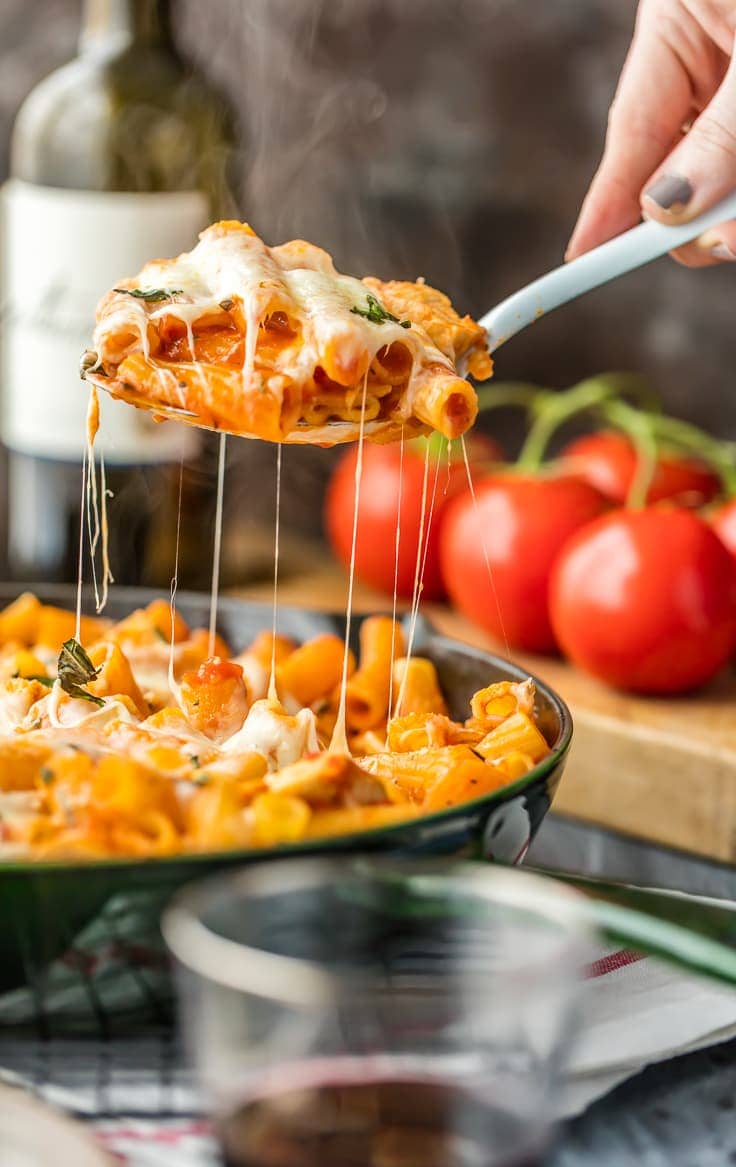 I love so much about this ONE PAN Chicken Parmesan Pasta. I love the cheesiness, how it's made with ONLY 6 INGREDIENTS, and that it's a favorite of both kids and adults alike. My picky eaters niece and nephew even gobble this up. YAY! GRAB RECIPE
#4: MELT IN YOUR MOUTH CAESAR CHICKEN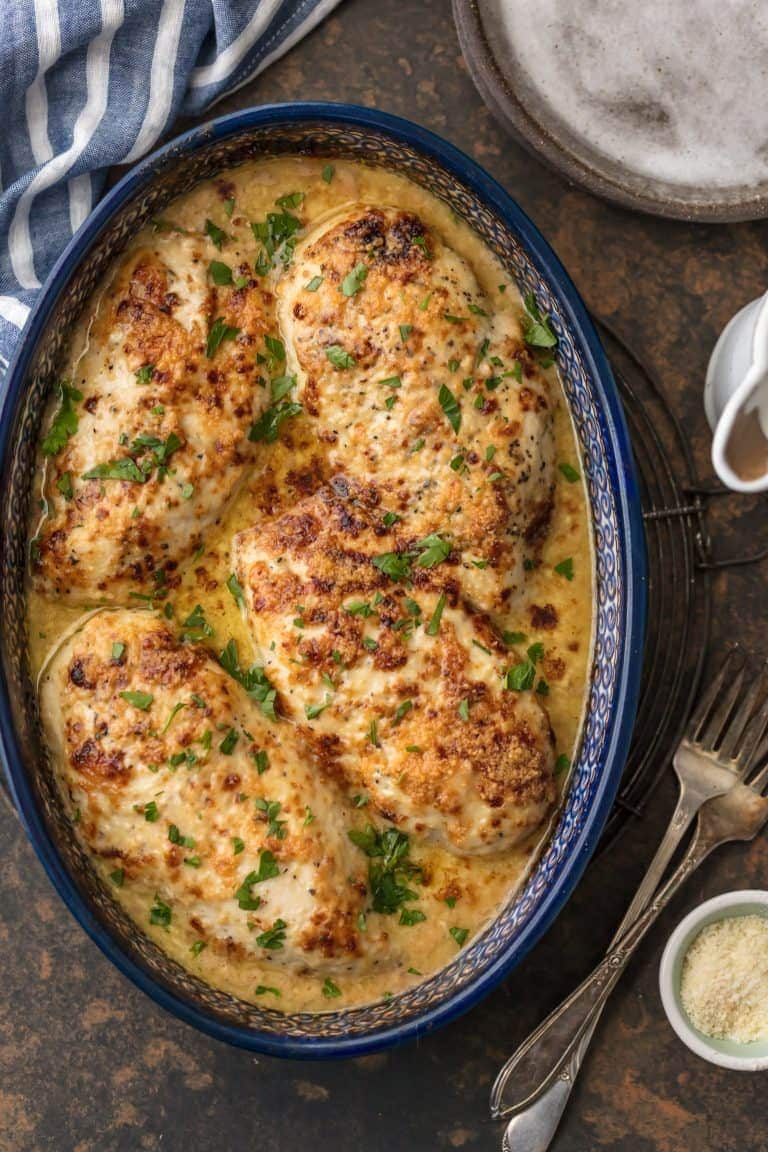 This Creamy Caesar Chicken exploded in popularity the second I posted it and I was so excited, because I loved it so much when we made it. You can make it with as little as 3 INGREDIENTS and it's sure to please. It can be your little secret just how easy this is. So much flavor for so little prep. GET RECIPE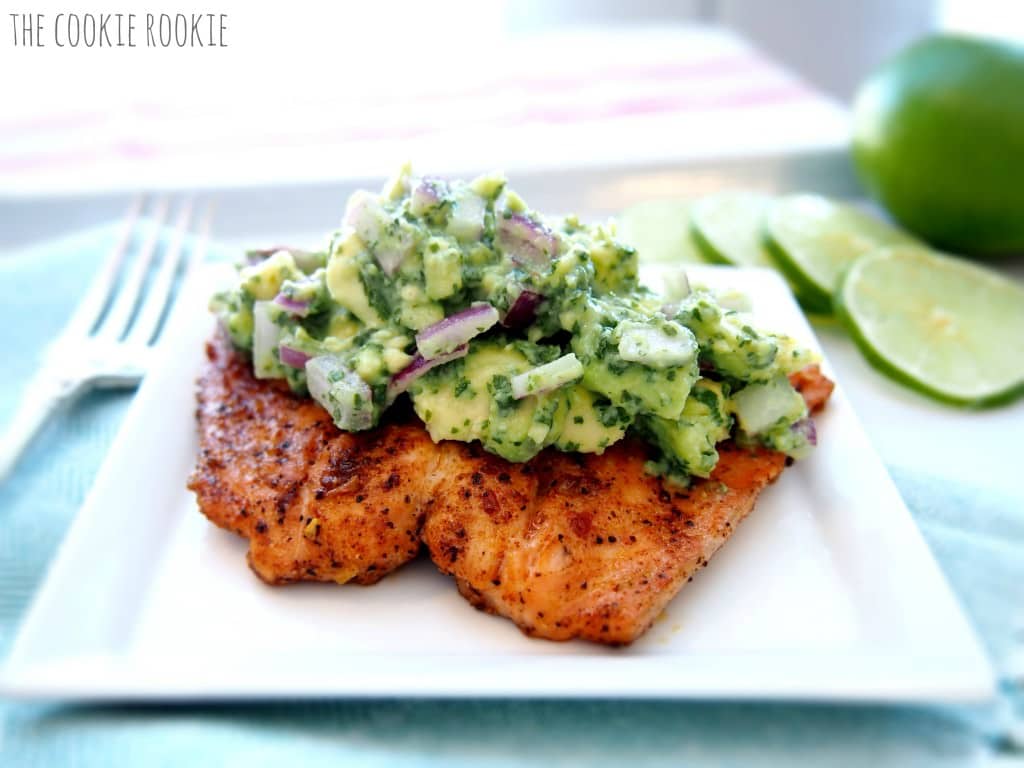 I made and photographed this recipe back in 2014 and you could argue THIS is the recipe that encouraged me to keep blogging. Y'all just loved it so much. I mean I made it in 2014 and it's on the top 10 list for 2017. It's been pinned over 2 million times (!!!!). It's Whole 30 approved and SOOOOO flavorful. Made in 30 minutes or less. What's not to love? I can't bring myself to do new photos of it because I'm so in love with these old pics still. Makes my heart happy. When we have people over for dinner, this is what I make 9 times out of 10. GET RECIPE
#2: RESTAURANT STYLE WHITE QUESO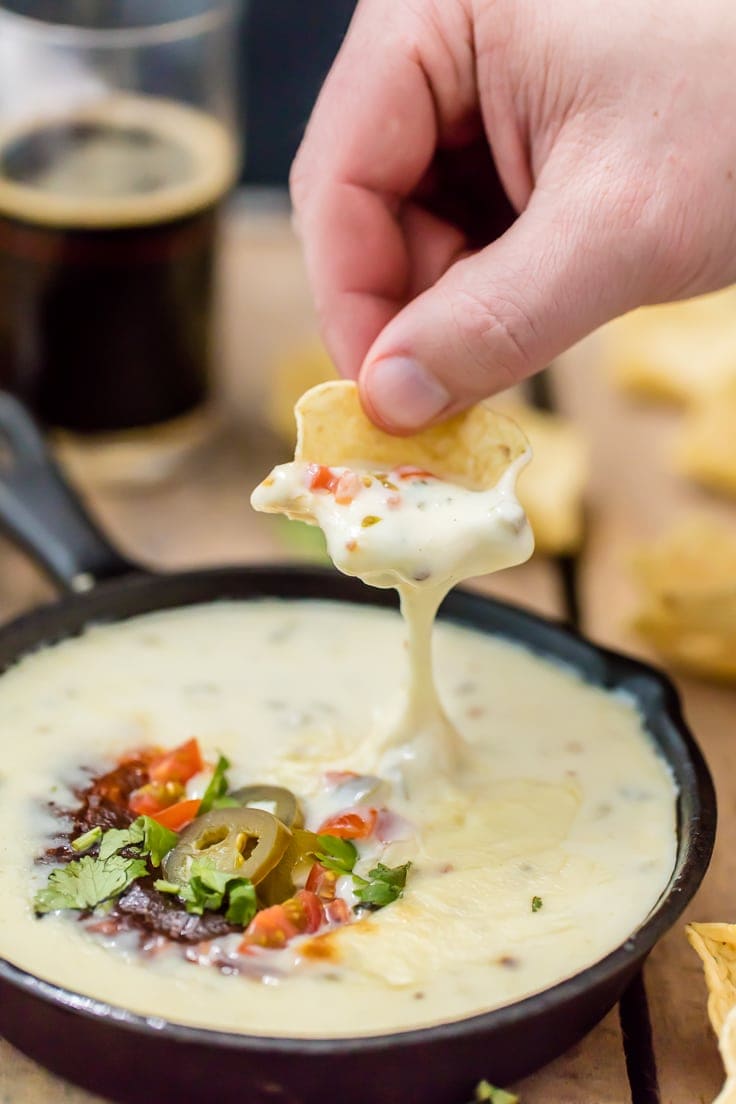 You guys love queso as much as I do. You guys are my people! This Restaurant Style Queso Blanco is always super popular around the Super Bowl and that makes me so happy. It's definitely a favorite at our house. Get LOTS of chips because this goes fast! GET RECIPE
AND THE #1 RECIPE OF 2017 WAS…..
#1: EASY OVEN BAKED SPICY CHICKEN TACOS
These tacos. They're so loved and I'm so happy. I LOVE to hear how much they're being made and devoured every week. You can make them in pretty much any flavor combo, but I'm partial to Spicy Chicken Tacos. I think I'll make a batch to celebrate this top 10. THANK YOU GUYS! xoxo GET RECIPE