I'm off on my honeymoon and am SO lucky to have some incredible blogger friends stopping by to guest post! First up is Erren from Erren's Kitchen. One of my very favorite new food blogs. Please check out her blog as well as all of her social media pages (in the contributor box under the post). She makes everything from scratch and takes gorgeous pictures! Thanks so much for posting Erren!!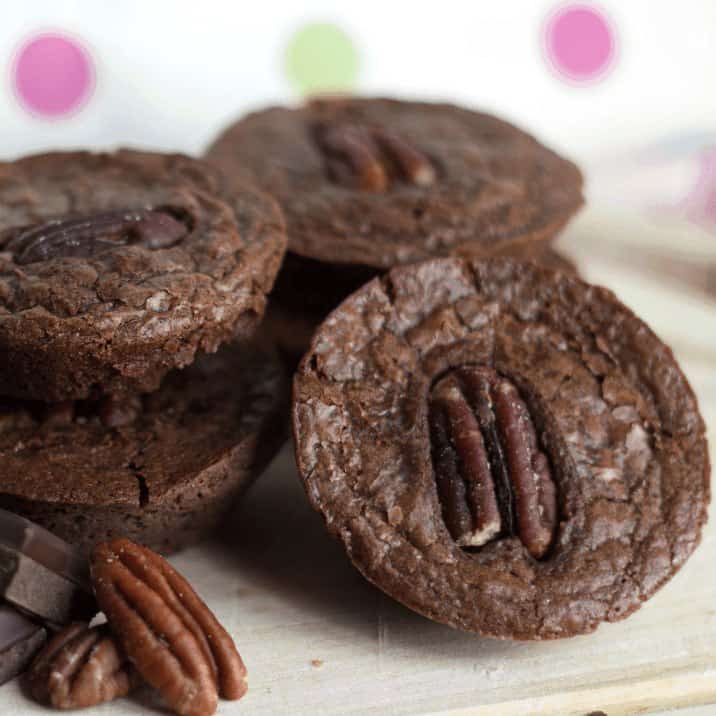 I can't tell you how excited I was when Becky asked me to do a guest post here on The Cookie Rookie! Becky is my favorite fellow food blogger and I am honored to be here to share one of my recipes!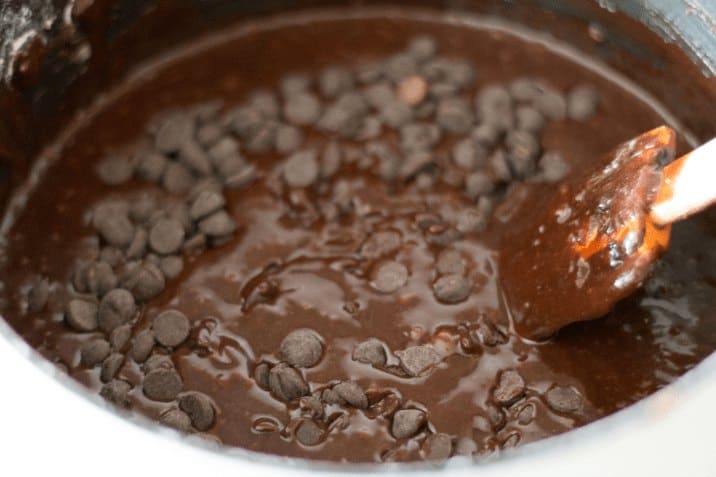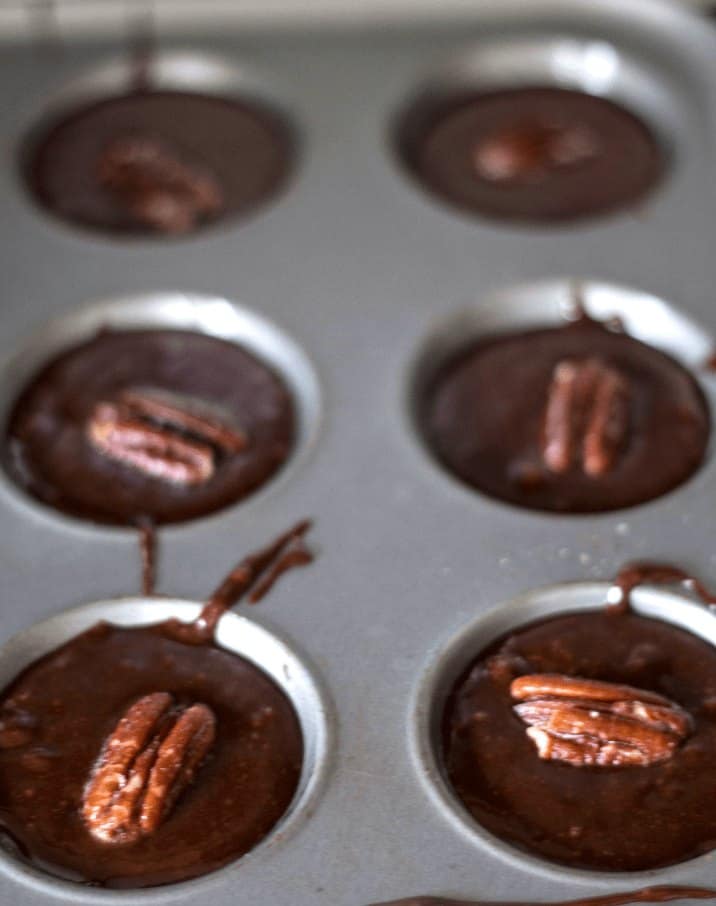 Today, I am sharing my recipe for Triple Chocolate Mini Brownies. There are few things in the world that taste better than a brownie. Sweet, rich and indulgent, it's one of my absolute favorite treats! These brownies are sinfully delightful. Their robust chocolate taste combined with the buttery saltiness of the toasted pecans are a magical combination!
It was my six year old son's idea to make these mini. We were going through my pan selection and he thought the mini tartlet pan would make a perfect size brownie. I have to admit, I was a bit nervous. Brownies and I have a long history of not getting along. Creating your own recipe is not always an easy process and I have made a lot of brownies that just didn't work! They have always tasted great, but have not always come out right in consistency – too squidgy (is that a word?), too soft, too cakey – I can go on and on! So when my son suggested messing with the recipe I finally mastered – I had my doubts, but who can say no to a six year old with the best smile on earth?
We made the batter added them to the pan, put them in the oven and I tried not to worry as my son happily licked the spoon! Much to my surprise, they came out perfect! I guess all that experience I have with failure, made me pretty good at catching when a brownie is done because these came out perfect!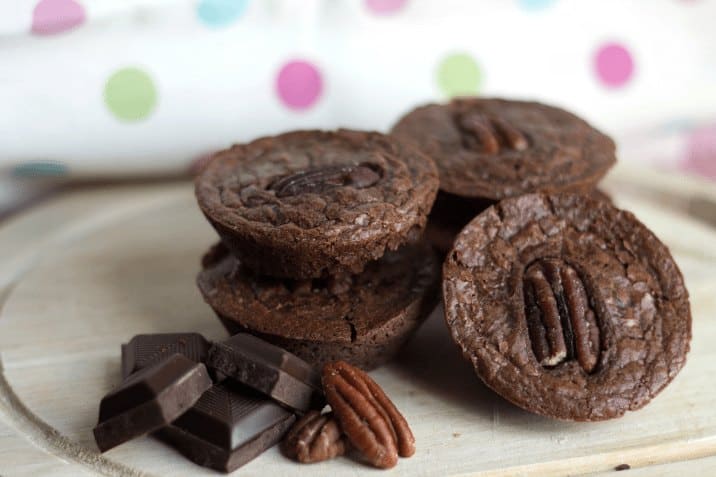 If you'd like the recipe, please head on over to Erren's Kitchen and please let me know if you try them out and make them yourself!