Tucanos Brazilian Grill in Saint Louis MO is family friendly, a great value, and a delicious good time!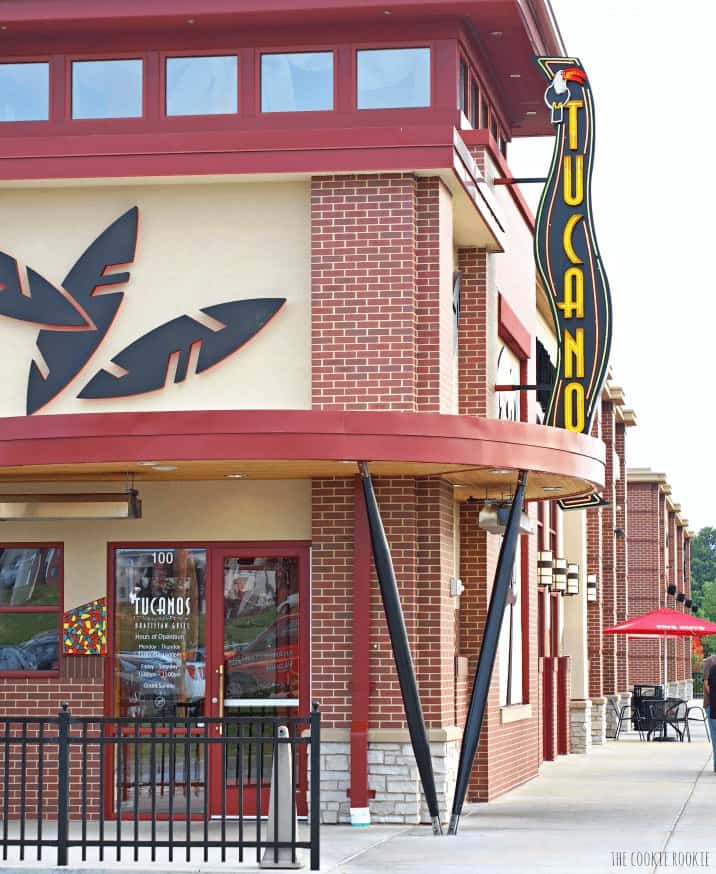 If you haven't been able to tell, I love food. Growing up, my brother was the picky eater. I don't remember encountering many foods I didn't love. A blessing and a curse :). Pat and I recently ate dinner at Tucanos Brazilian Grill…and I was in heaven. Tons of delicious food, great variety, and festive drinks. A fun, family friendly good time!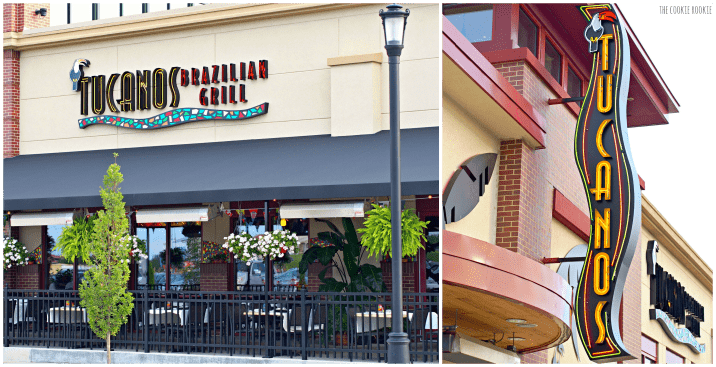 Tucanos is in one of my favorite Saint Louis areas, 5th Street Saint Charles. Its next to another great restaurant which I hope to write about later, Prasinos! We had been to Tucanos one other time, and it was just as delicious as I remembered. Starting with their amazing "salad bar".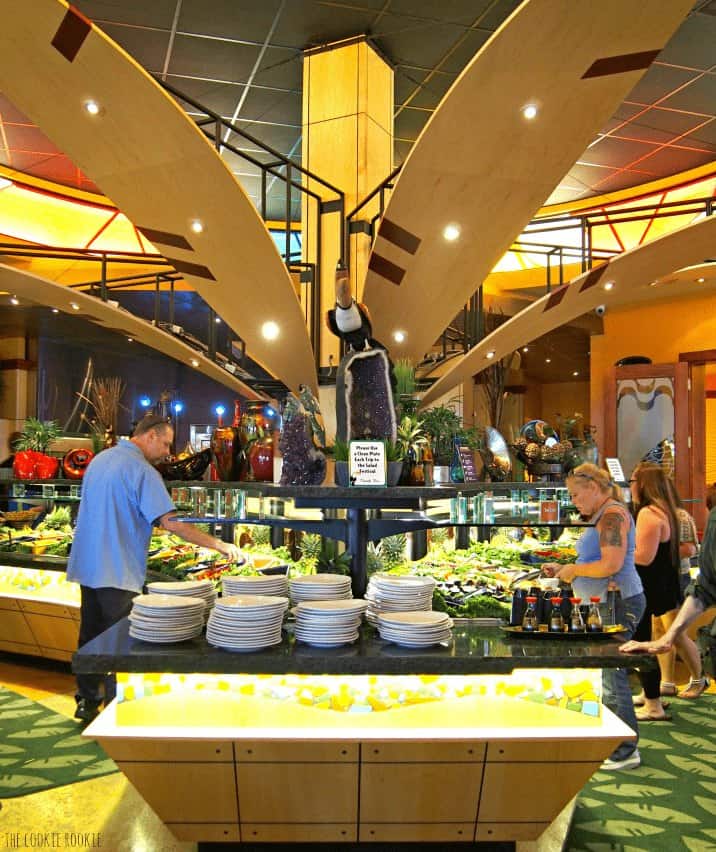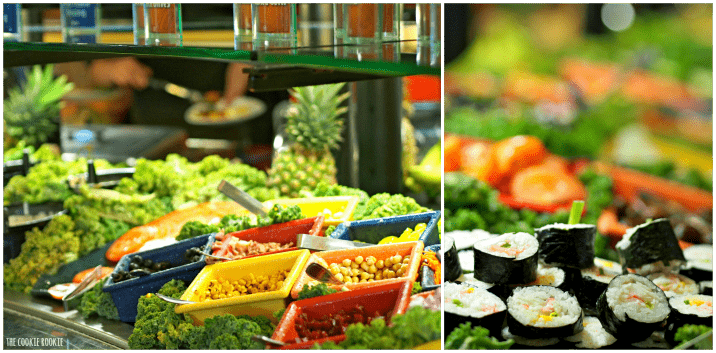 I put "salad bar" in quotes, because it's a lot more than salad. Sushi? Check. Delicious soups? Check. Fried Bananas and marinated mushrooms? Check and check. Delicious followed by delicious, followed by delicious.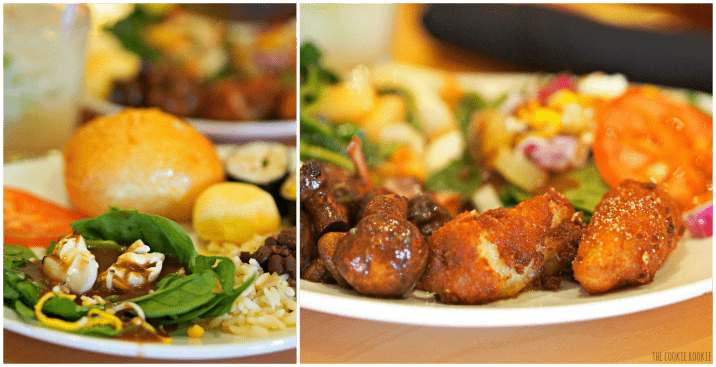 Pat literally didn't know what to do with himself. Three sides of great food to choose from! And that's just to start.
While we surveyed the options, I got one of my favorite drinks, a Caipirinha. It's a Brazilian specialty cocktail that Tucanos knows how to make well! After having this at Tucanos, I ordered them throughout our honeymoon. Don't worry, the recipe will be coming to a blog near you soon!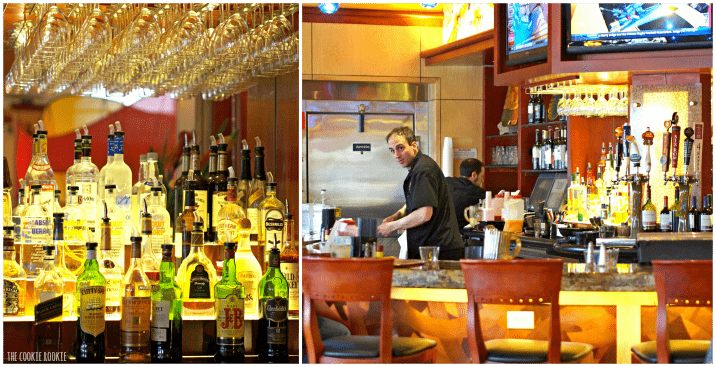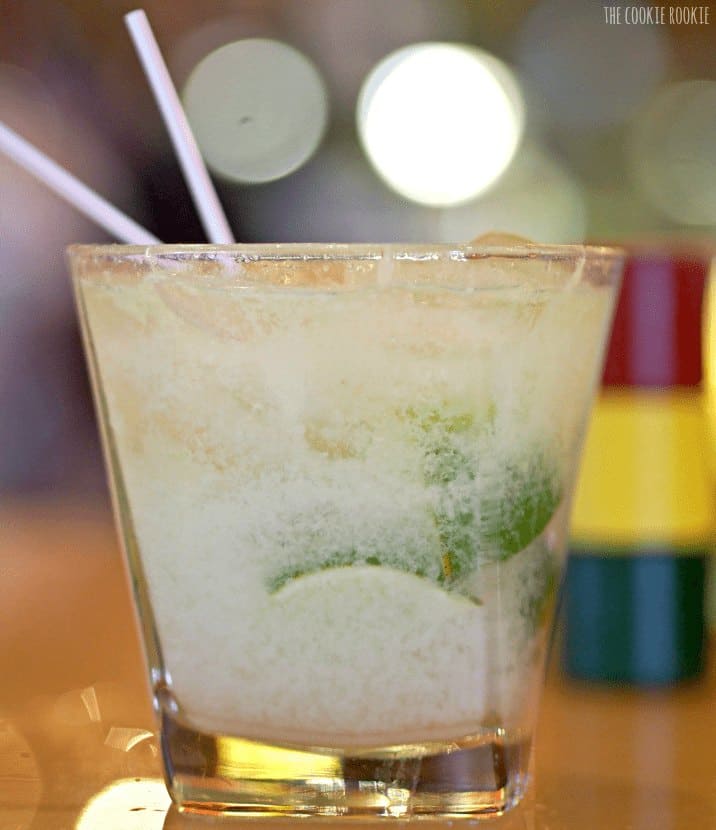 We were ready for a fun splurge-worthy date night, so we started out with the scallops. Although they aren't on the Churrasco line-up, you can order them as a specialty skewer. SO worth it. They were one of our favorite items of the night, completely top notch. And the red peppers…drool.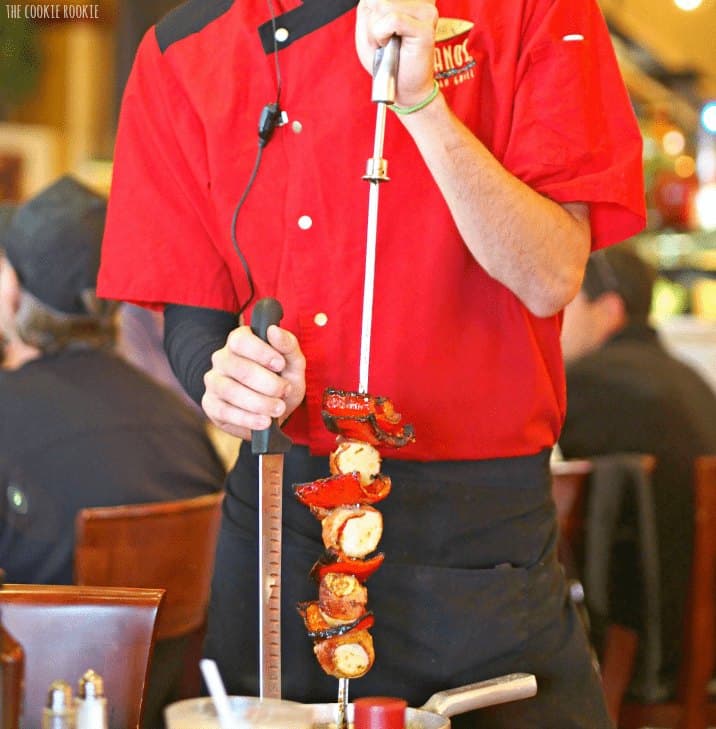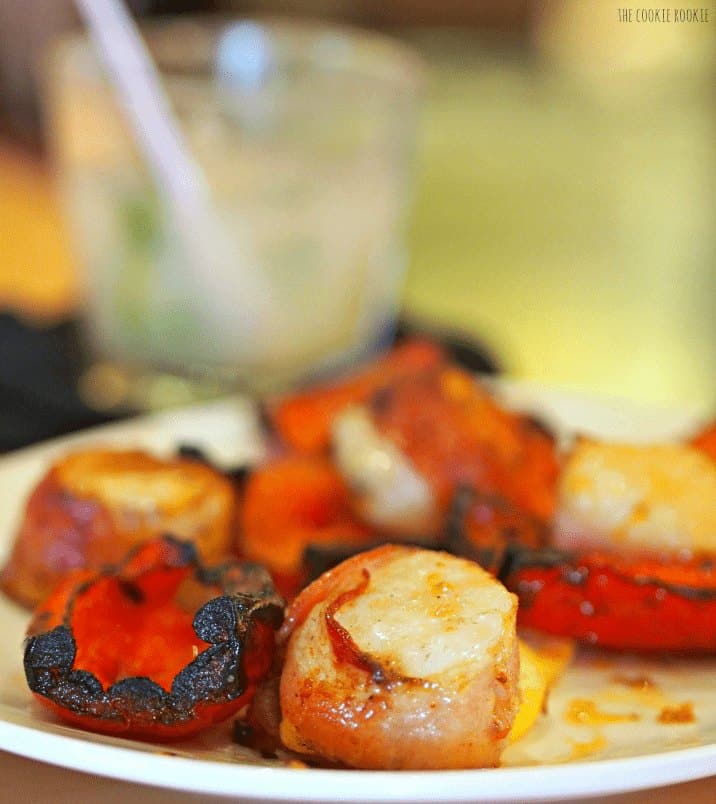 When you're ready to begin your meal, the awesome servers explain their Churrasco and how it works. In layman's terms…they basically bring different meats, veggies, and other deliciousness by your table one at a time until you tell them to stop. Its very easy to eat WAY too much. It's all amazing and you should try everything! They give you a little wand that alerts them if you're ready for more or needing a break. We kept our on green (for GO) most of the night!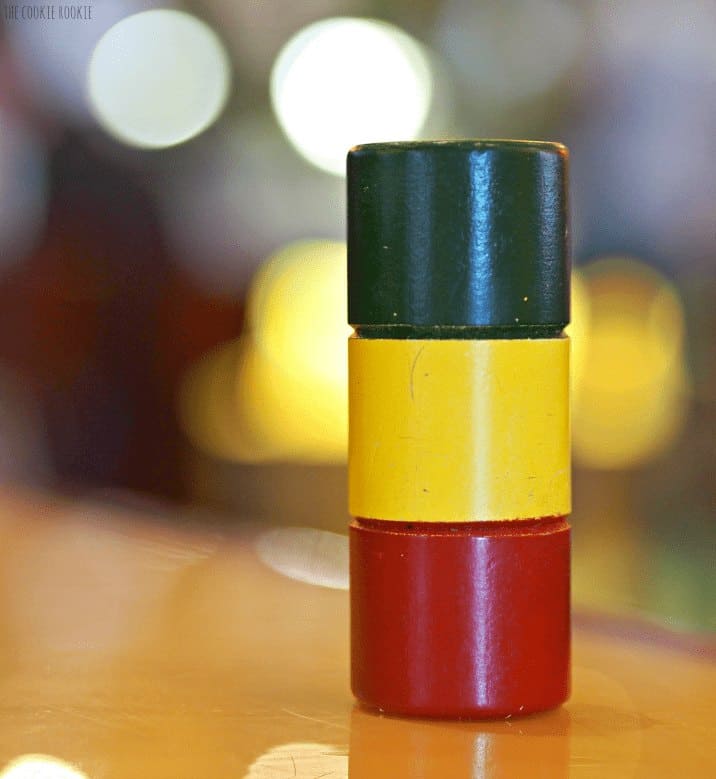 I wanted to try everything that they were offering, and I wasn't disappointed. You can see their full menu here. So much good stuff! Some of my favorites were the grilled filet (duh), Brazilian sausage, and the grilled pineapple. And the veggies. YUM! But really, everything was delicious.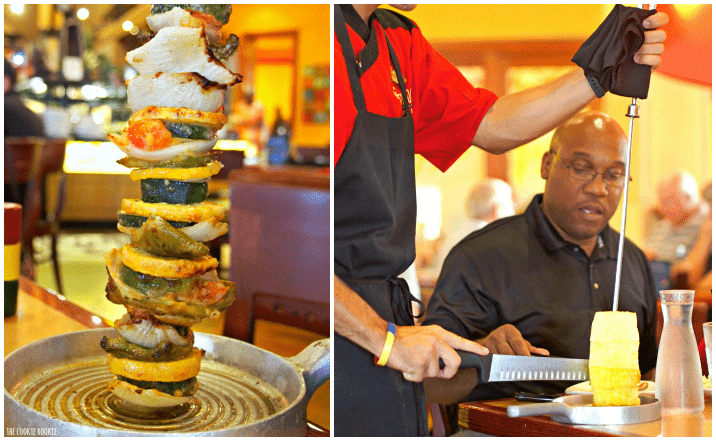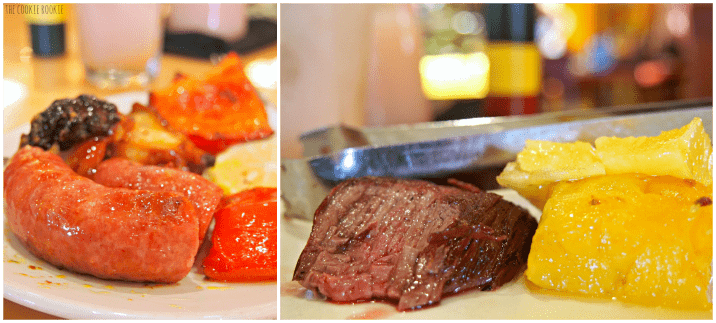 I'm getting full again just thinking about this! So much food, so little time. Pat's happy place!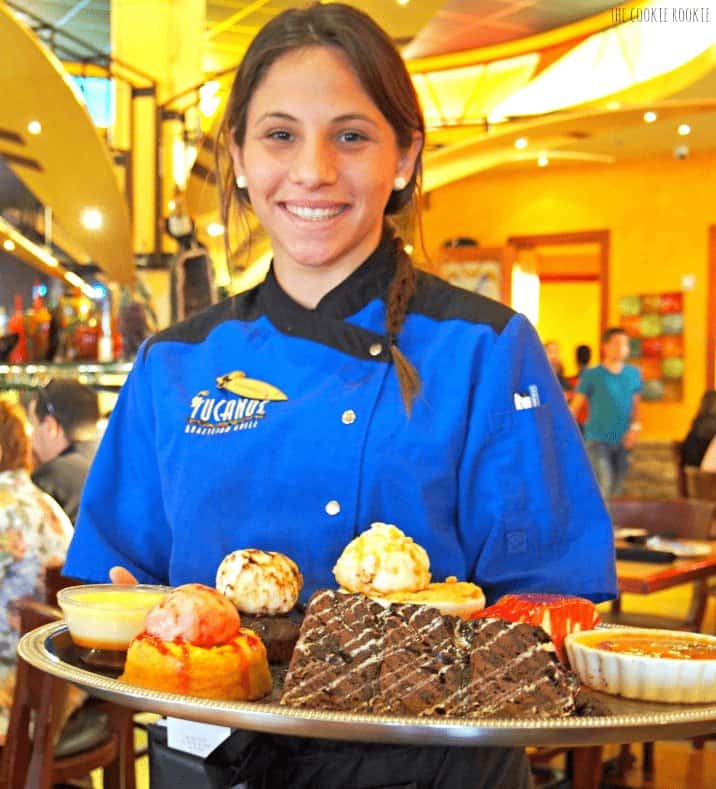 Before we knew it, it was time for dessert. Our lovely server brought over a dessert tray that would make even the fullest stomach hungry again. That chocolate cake…I mean…wow. We chose the Mango Butter Cake, and it was the perfect end to a delicious meal. The mango ice cream was so fun!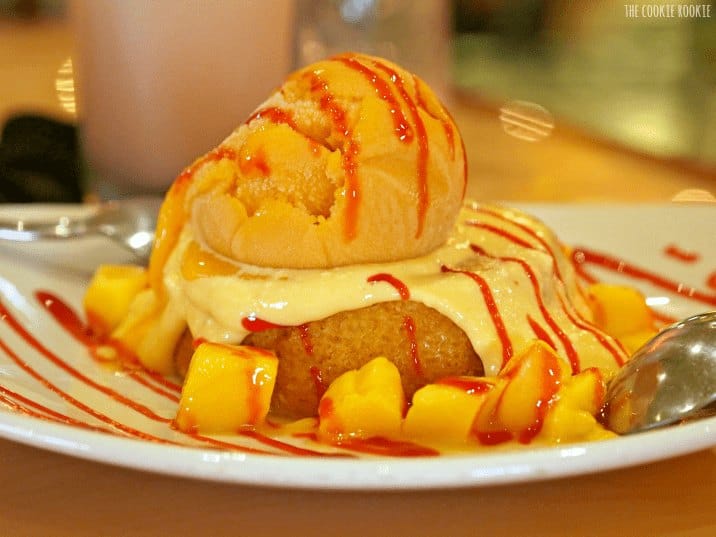 As you can see, this meal pretty much ruined my honeymoon diet. I had to stock up on some extra coverups after this night! It was worth it. We will be back again soon! If you're in the Saint Charles area, be sure to give it a try! So much better to spend your money on delicious food than to blow it all at the nearby casinos. :)
***Tucanos will have a booth at the Brazil Day Festival on Missouri Street in Saint Louis THIS SATURDAY (September 6, 2014). Looks like it will be such a good time! For more info, click HERE***
Stay tuned for lots of recipes this week! I'm back from Jamaica and so excited to get cooking!
Tucanos Brazilian Grill 1520 South 5th Street, Saint Charles, MO 63303 : (636) 724-4499