I'm so excited to share my second contributing post for My Cooking Spot!
Erin from My Thirty Spot has branched out and is creating a beautiful website devoted to bringing us all new and exciting recipes. I'm so honored to be a contributor! This week I made some white chocolate berry covered Valentine's Bark…yummm.
I'm slightly obsessed with white chocolate bark. It is the easiest sweet treat EVER and you can make it for any occasion. I made some Minty White Chocolate Bark for Christmas.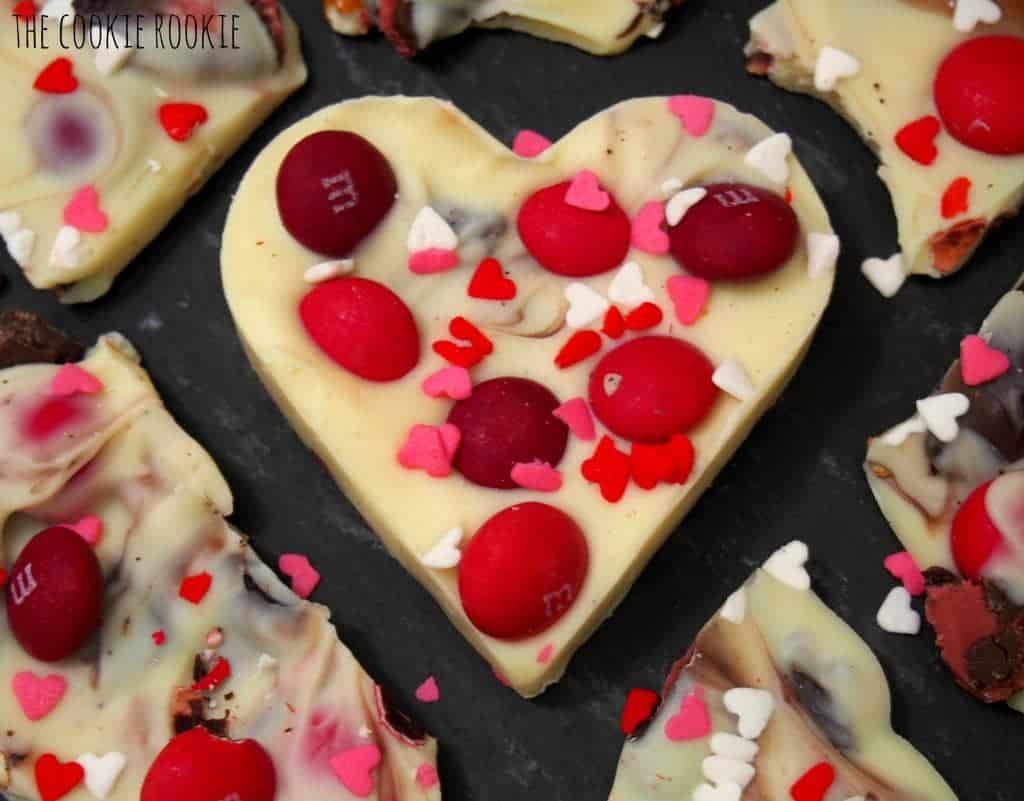 For the Valentine's version, I used pretzel sticks, Cherry M&Ms and Raspberry Cream Oreos. (those oreos…..WOW). All of the flavors really came together to create a delicious treat!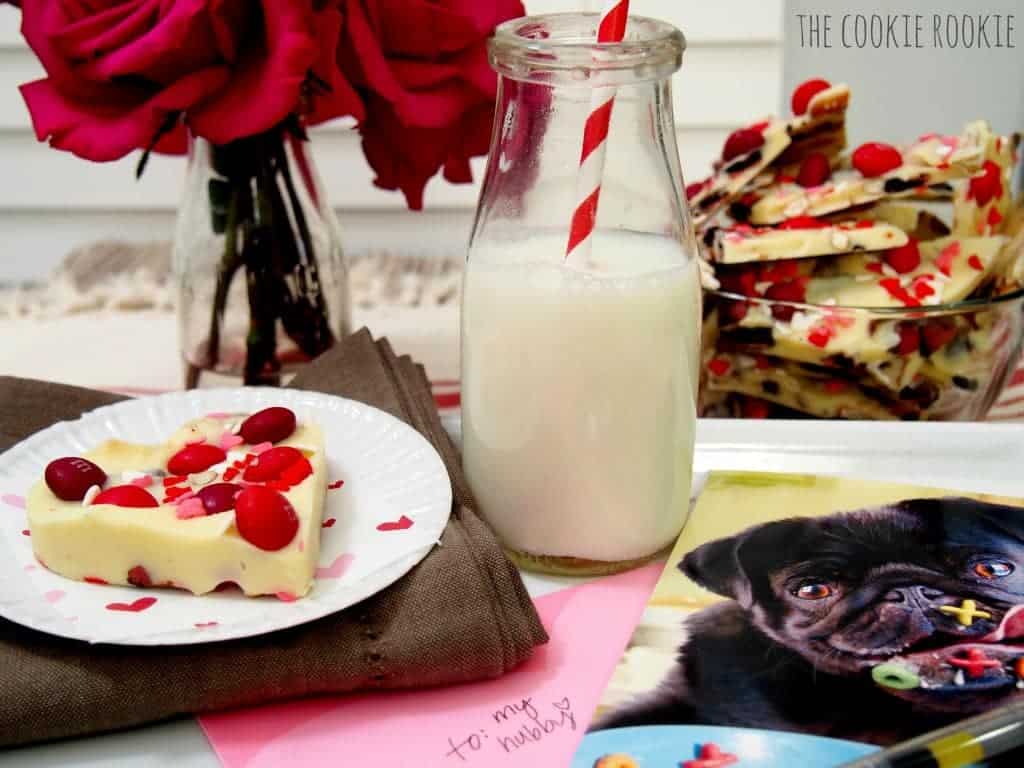 Sometimes it takes a little chocolate and a XOXO pug card to get you in the mood for Valentine's Day. And some Peanut Butter Brownie Whoopie Pies. (but who's counting) Head over to my post on My Cooking Spot to see more pictures and the full recipe. Stay a while and see some of the other great recipes she has going up!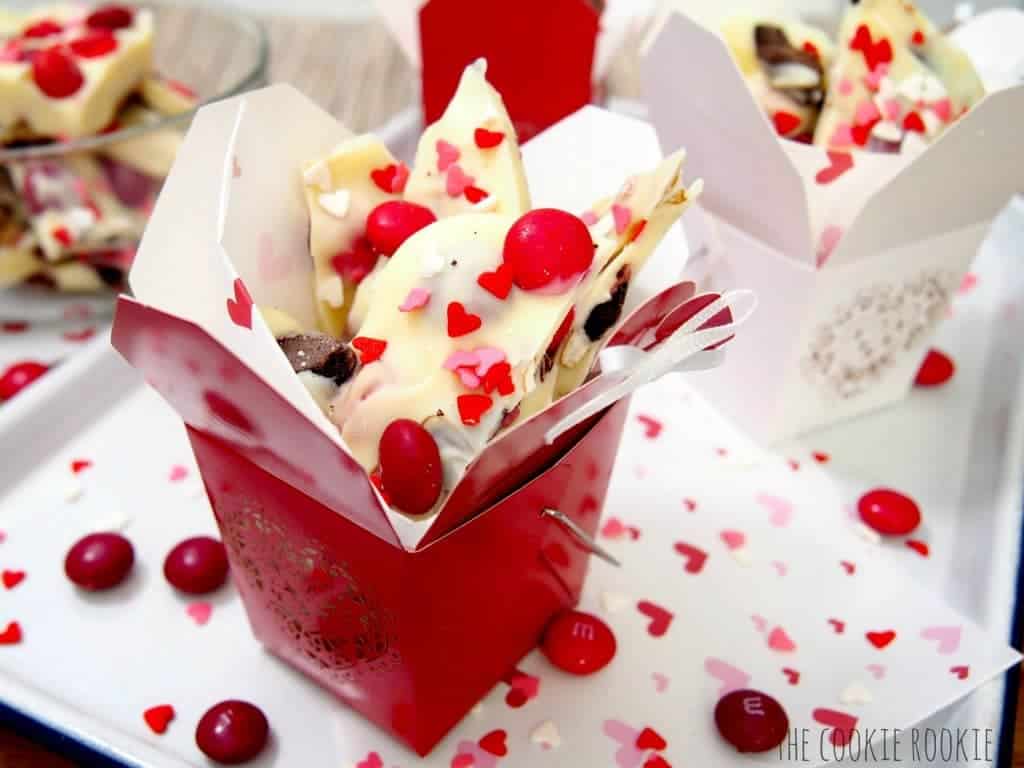 Happy Valentine's Day!
Check out these other great Valentine's Ideas:
CHOCOLATE COVERED CHERRY SANGRIA