Comforting and delicious, you have to try these vanilla lavender scones! Light and delicate in flavor, they are the perfect accompaniment to an afternoon tea.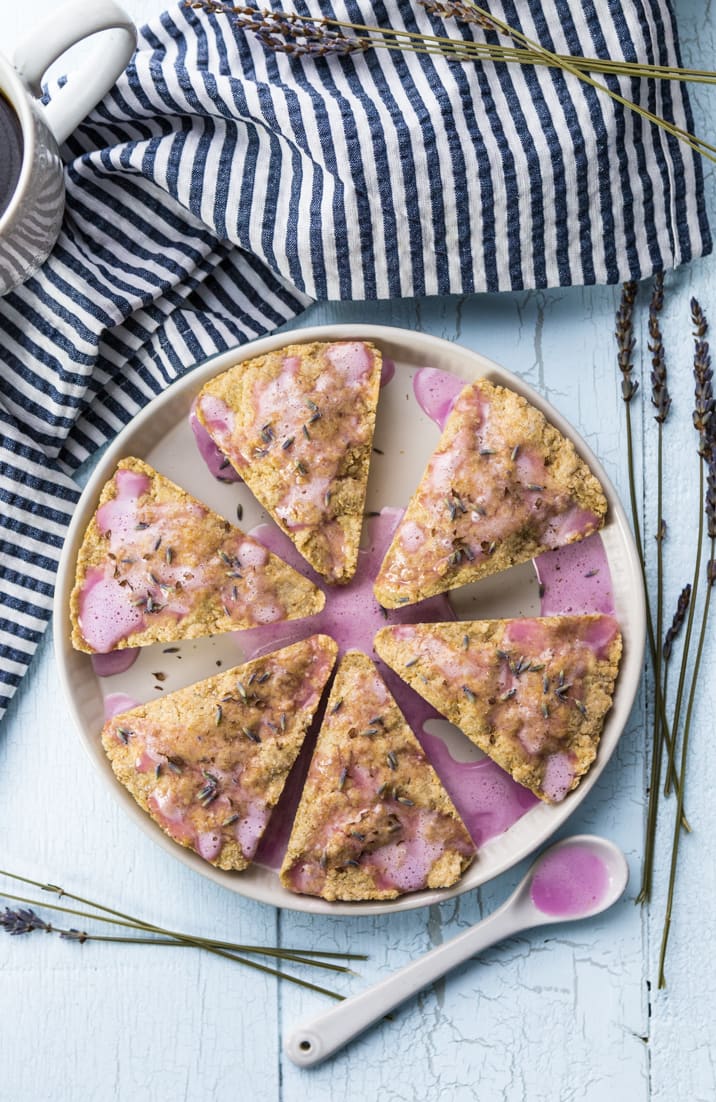 Scones with Lavender
I have totally fallen in love with lavender lately. I have a lavender mist for our sheets to make going to bed sweeter, I'm OBSESSED with our Lavender Lemonade, and now these pretty little Vanilla Lavender Scones.
Perfect for tea time, breakfast, a mid-day snack, or anytime in between!
I love the subtle lavender flavor. I added some purple food coloring, but that is totally optional. It will taste the same without it. These scones make for a fun Easter Brunch idea!
Why you will love this recipe!
Quick and easy: These scones take around 10 minutes to prep and are ready to enjoy in half an hour.
Simple ingredients: These are made with simple pantry ingredients, you just need some culinary lavender and you are good to go.
Perfect for occasions: There is no bad time to serve these vanilla lavender scones. They are great to just have on hand for an afternoon snack and they are perfect to serve for a girls' brunch or afternoon tea.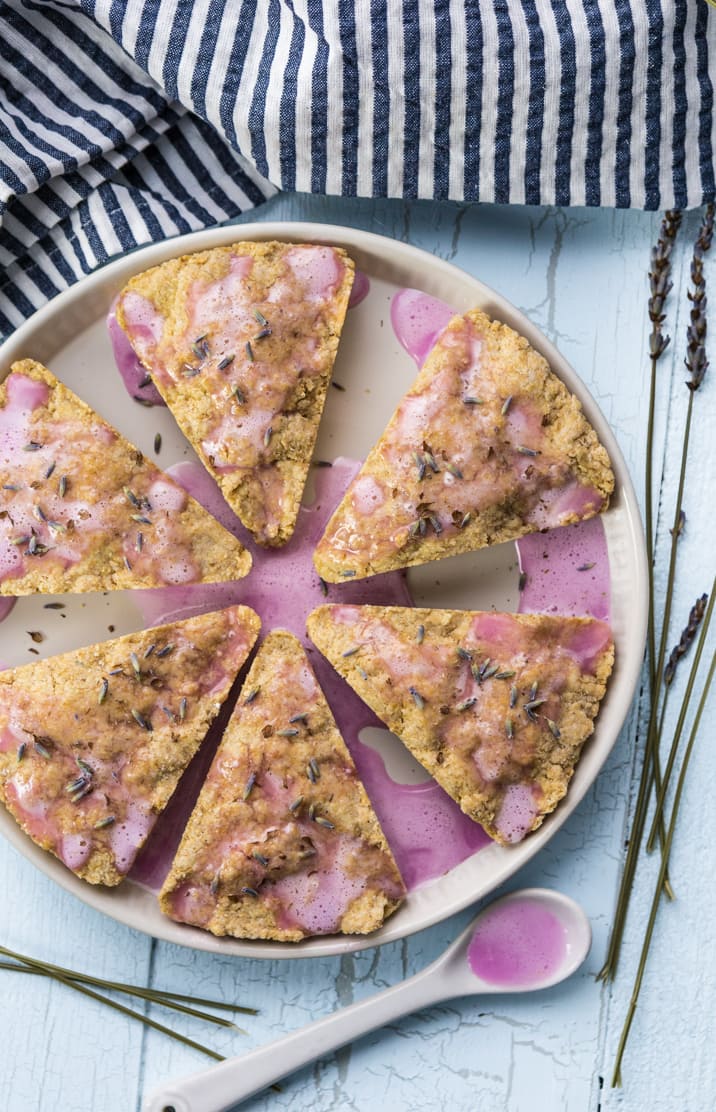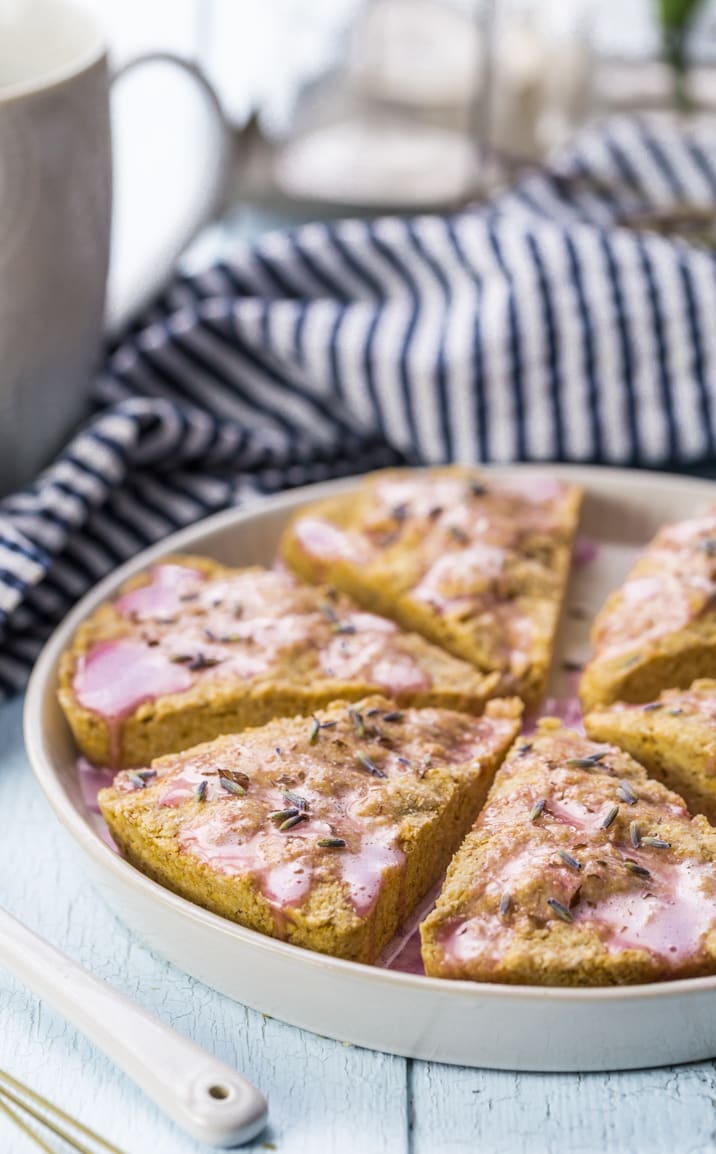 How to make vanilla lavender scones
Be sure to scroll down for the full recipe!
Whisk together the dry ingredients.
Stir in the wet ingredients to form a crumbly dough.
Turn out onto a baking sheet and cut into wedges.
Bake until lightly browned.
Let cool and mix together the ingredients for the glaze.
Glaze, let set and enjoy!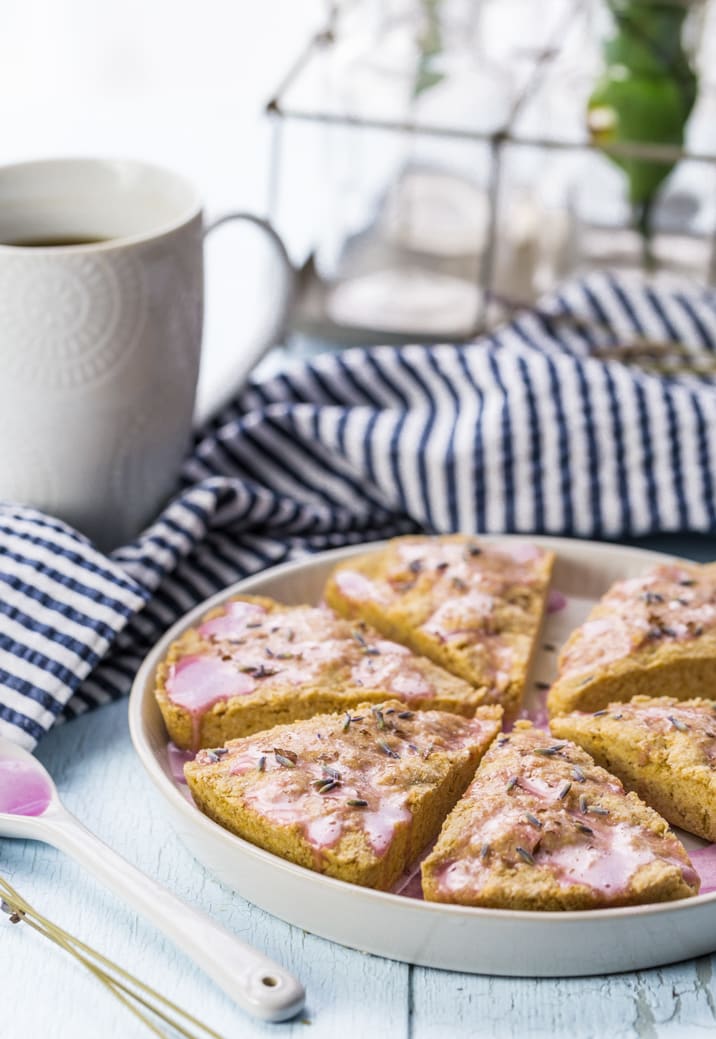 How long do they keep?
Once you have glazed your scones, let them set and cool completely before placing into an airtight container separated with parchment. They will keep well for 2 days at room temperature or up to a week in the fridge.
Can you freeze them?
Yes! If you want to extend the life of your scones, freezing is a great option. You can freeze them glazed or unglazed. Freeze in an airtight container as above and they will keep well for up to 3 months. Thaw in the fridge or at room temperature.
What does lavender taste like?
Lavender has such a specific flavor. It's floral and sweet, without being too overpowering. It's often described as slightly herbal and earthy with hints of rosemary and mint. It's such a great flavor for the spring time.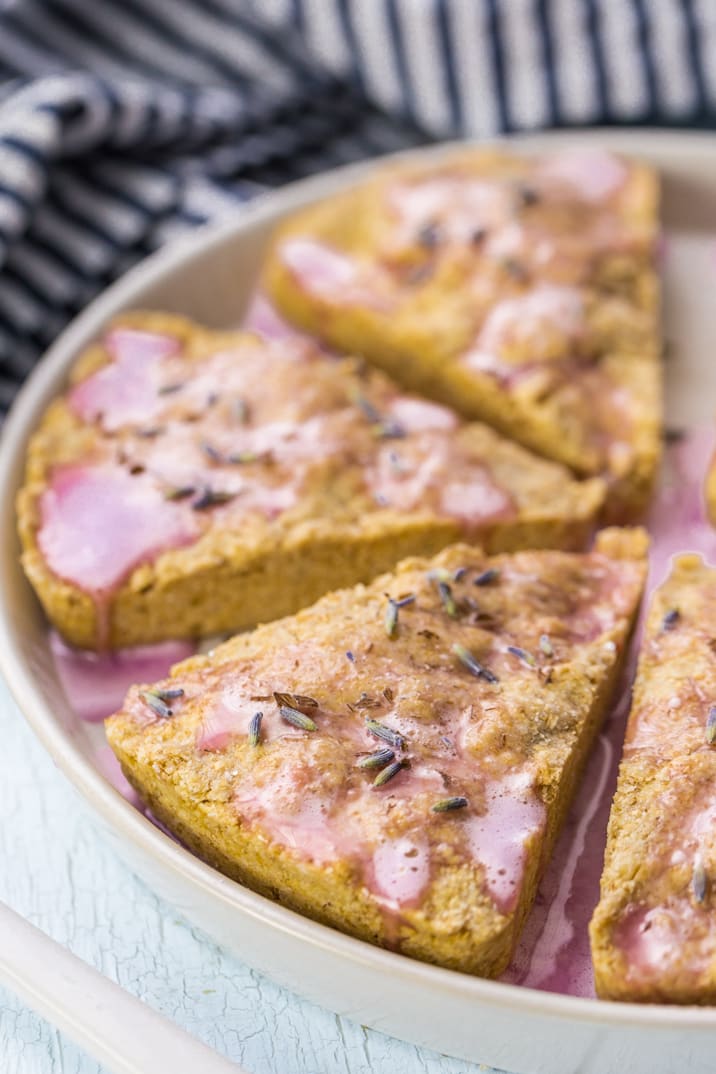 Recipe Notes and Tips
I like to bake these in a scone pan for ease, but you can turn them out onto a baking sheet as well.
The scones are baked when they are firm, ad ever so slightly browned.
Allow your scones to completely cool before glazing them.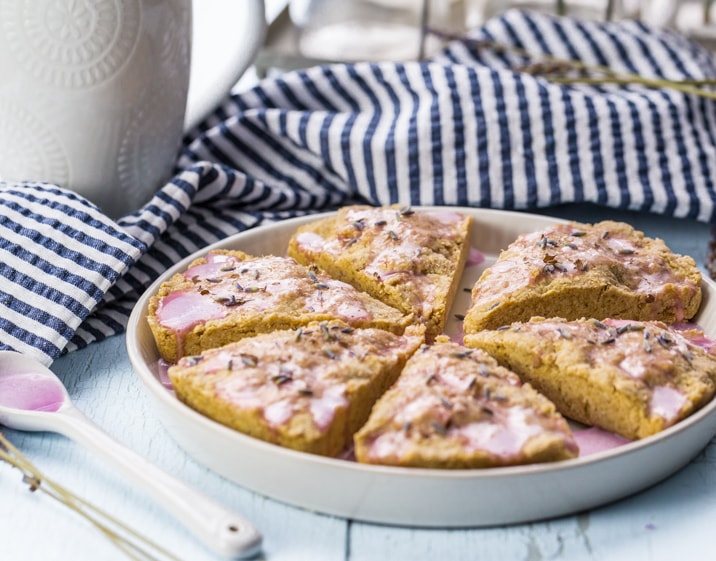 These vanilla lavender scones are all kinds of delicious! They are perfectly subtle and so wonderfully flavored. I love how quick and easy they are to make too!