Comforting and delicious Vanilla Lavender Scones! Tea Time anyone??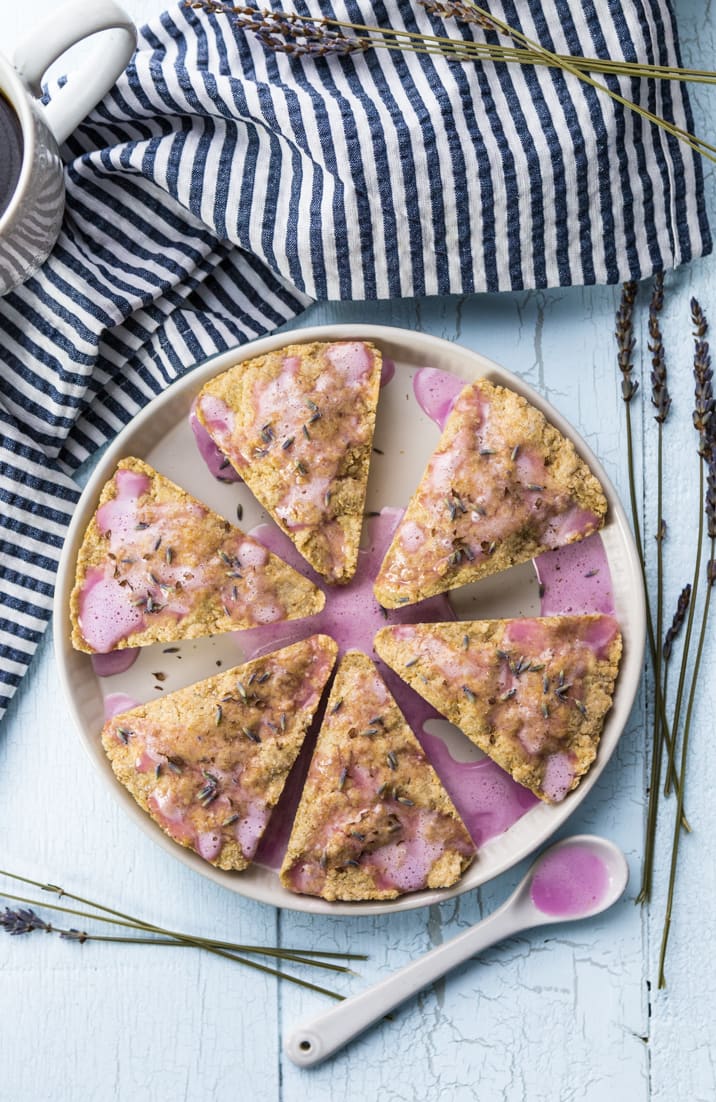 I have totally fallen in love with lavender lately. I have a lavender mist for our sheets to make going to bed sweeter, I'm OBSESSED with our Lavender Lemonade, and now these pretty little Vanilla Lavender Scones. Perfect for tea time, breakfast, a mid-day snack, or anytime in between!
These are so cozy and comforting. Reminds me of high school history class when we all made scones…LONG before the days when I had ever cooked for fun.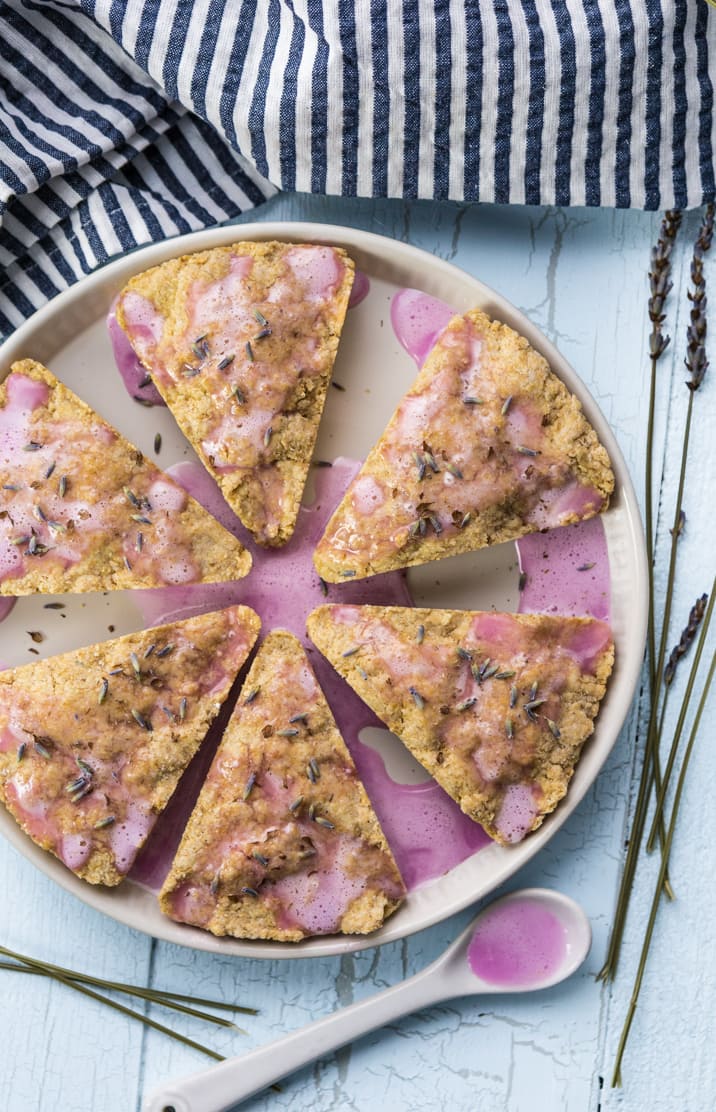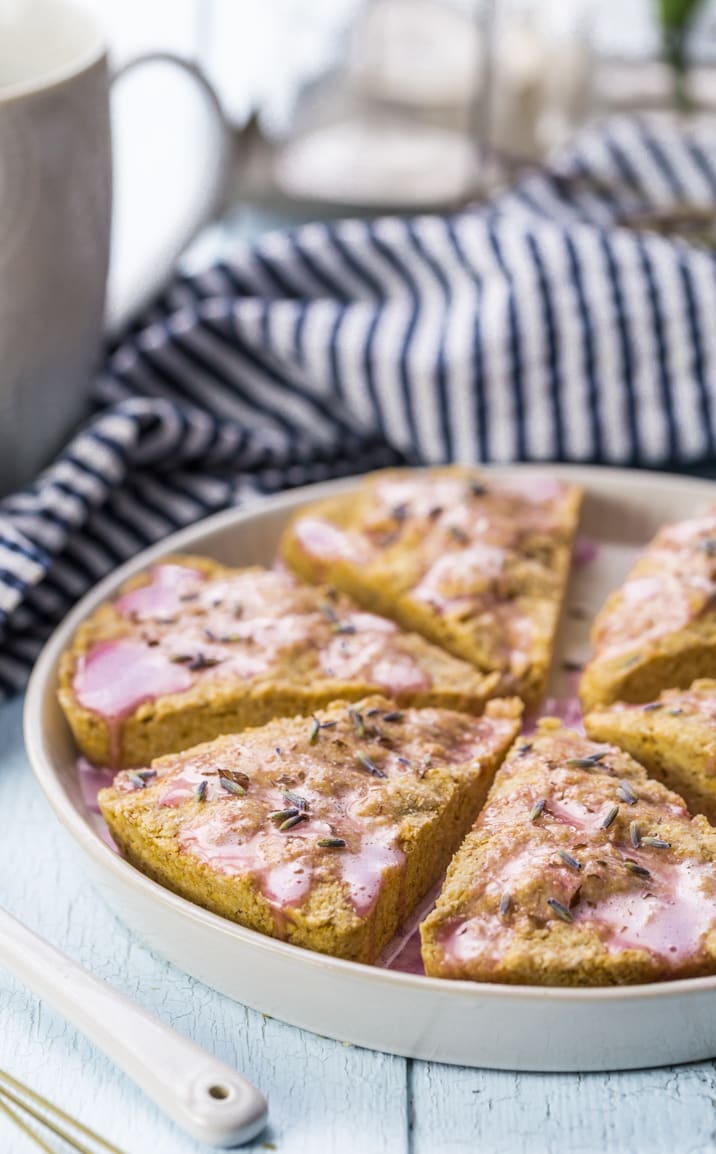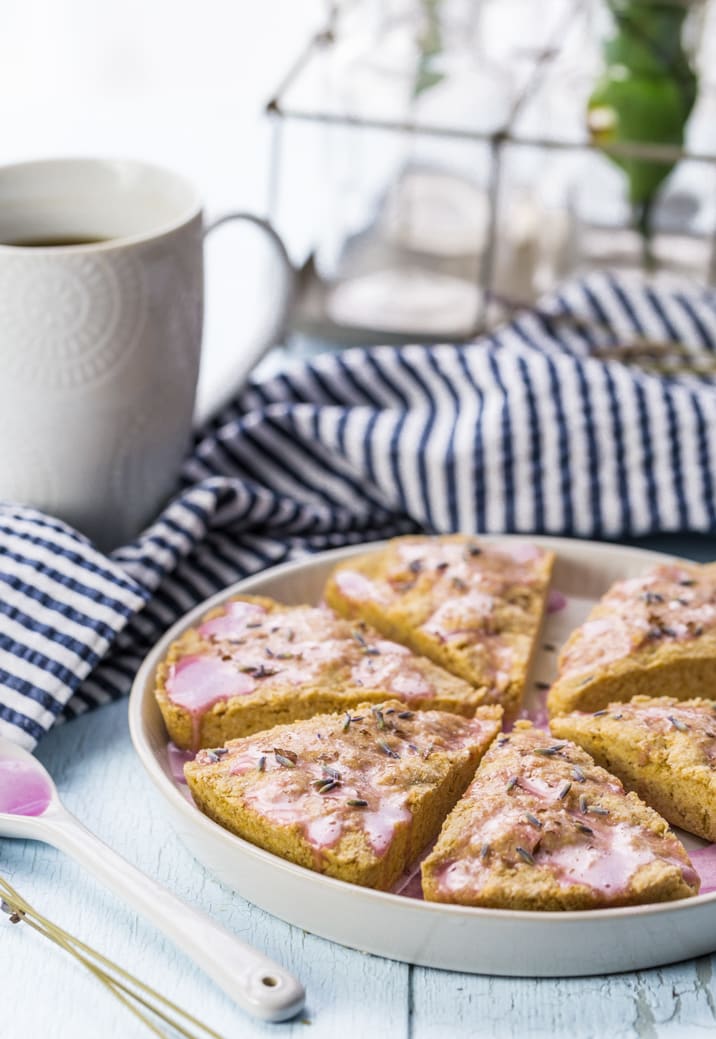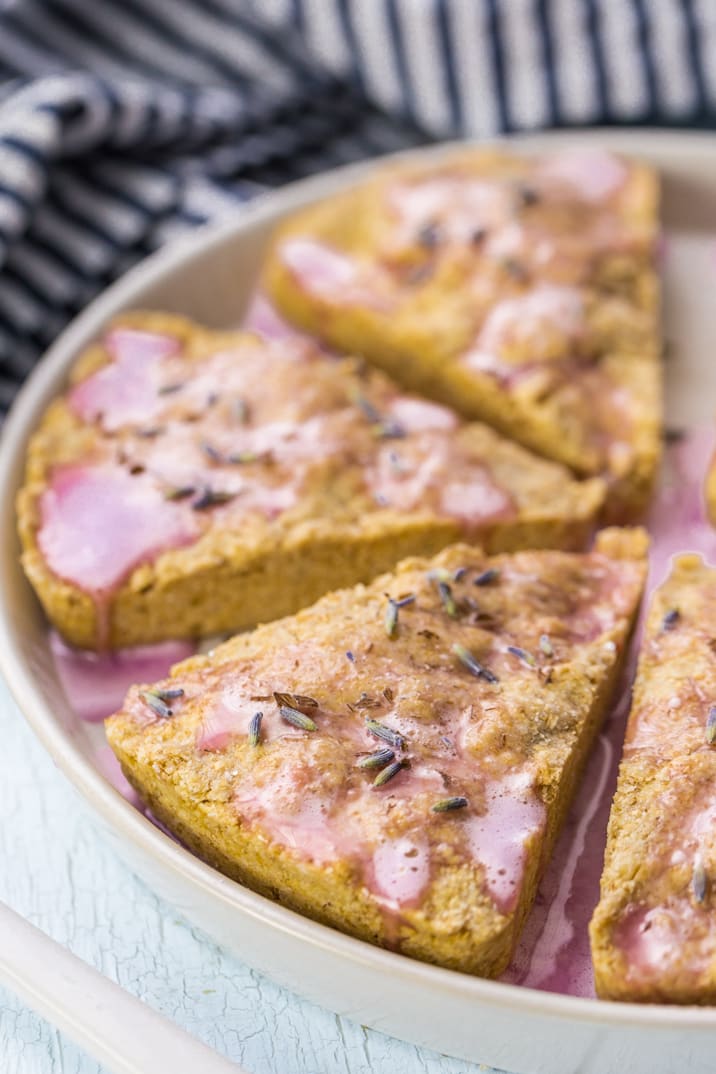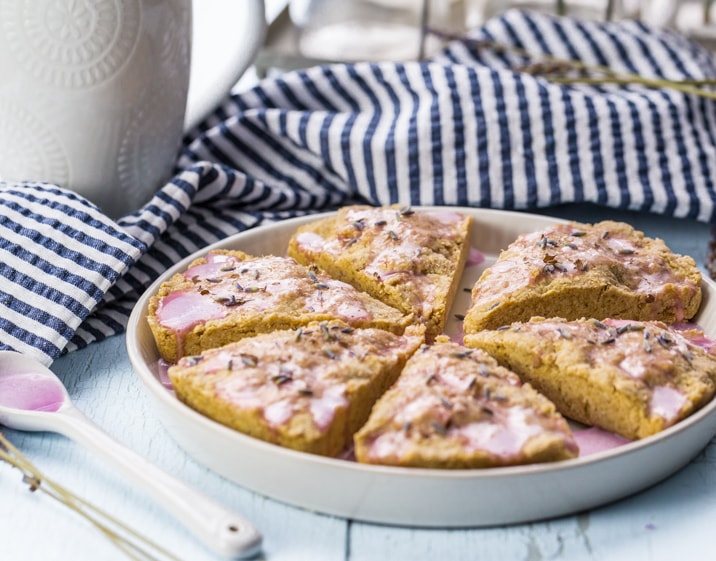 These Vanilla Lavender Scones are a bit better, I must say!
I love the subtle lavender flavor. I added the purple food coloring for fun, but that is totally optional. It will taste the same without it :)
Let's all be classy tea time friends!! Enjoy :)