VEGAN SPINACH ARTICHOKE DIP! You won't even miss the cheese and dairy. SO FLAVORFUL and easy!!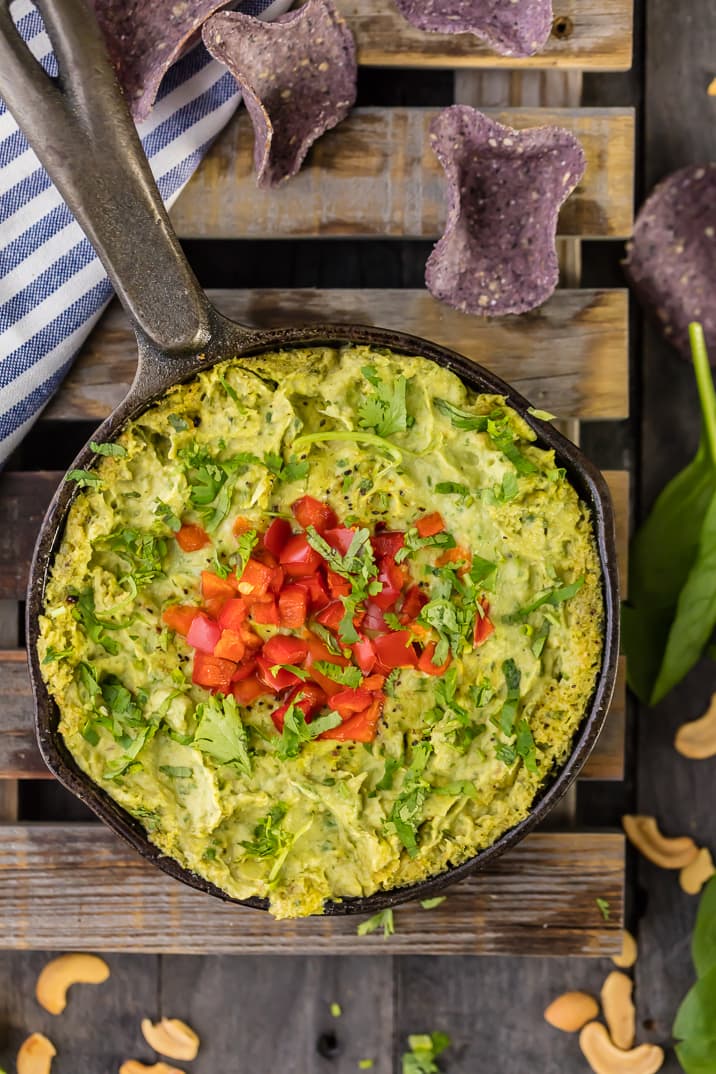 Vegan Spinach Artichoke Dip
I know it's not like me to post a recipe with ZERO CHEESE but I'm always up for a big challenge!! I'm sure you have all heard about the #MeatlessMondayNight trend and I just had to jump on the bandwagon. Trying new things isn't always my thing…but this time it was. This Vegan Spinach Artichoke Dip is SO flavorful…I didn't even miss my beloved cheese. I'm not kidding. I really didn't.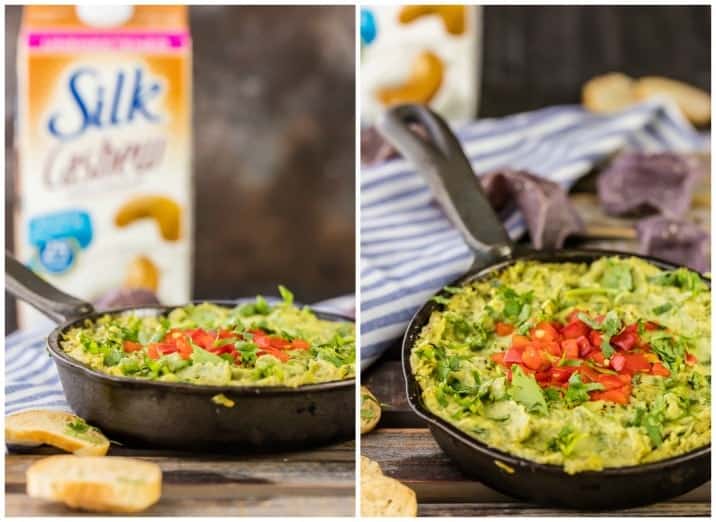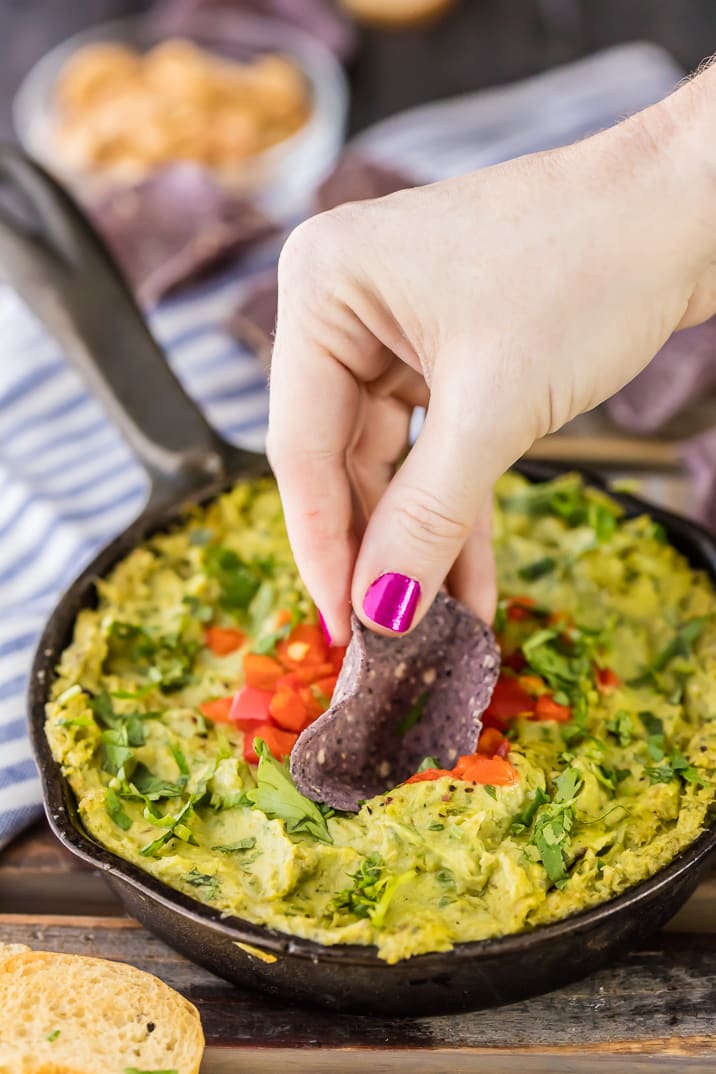 I may love cheese, but I also LOVE LOVE LOVE almond milk. Silk Almond Milk to be exact. I love it's flavor and lower calories. I also love that it has a longer fridge life. That's a big deal to a couple with no kids. I used to feel like we wasted so much milk because we just wouldn't drink it in time. We haven't had that problem since switching to Silk! When Silk reached out about their fun #MeatlessMondayNight campaign and asked me to come up with a meat and dairy free tailgating appetizer, I was up for the challenge. Anything tailgating, especially during a week where my Royals HEAD TO THE ALCS (I was there! Click HERE to see my pics and videos. Dreams come true!) is right up my alley. Count me in.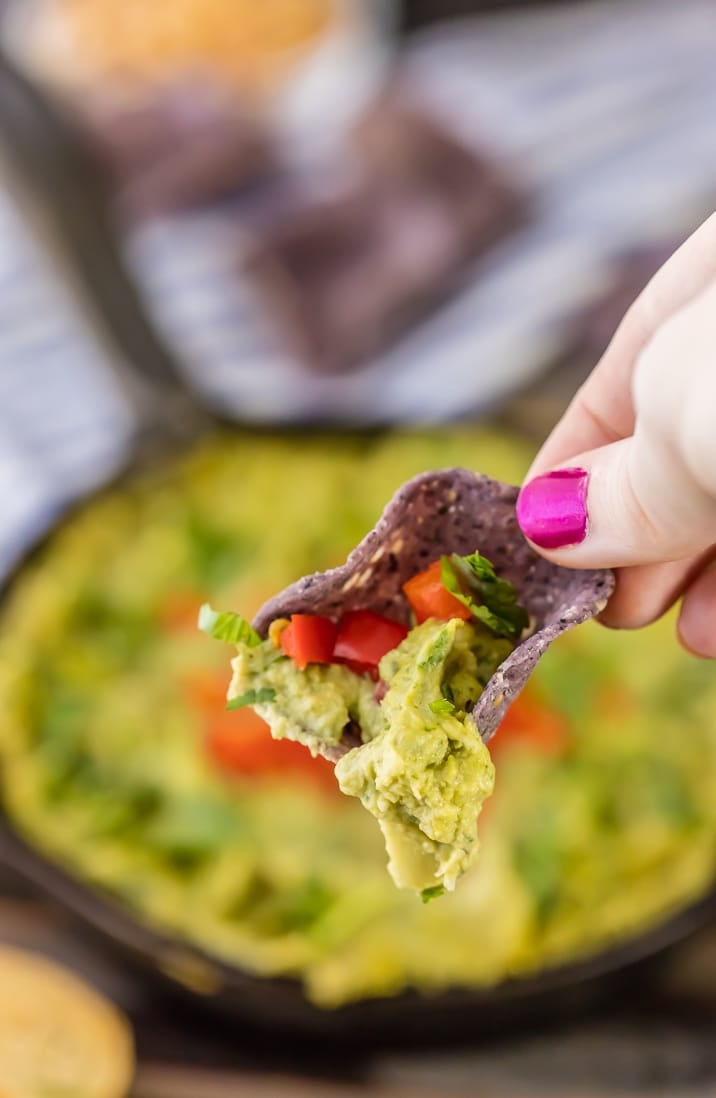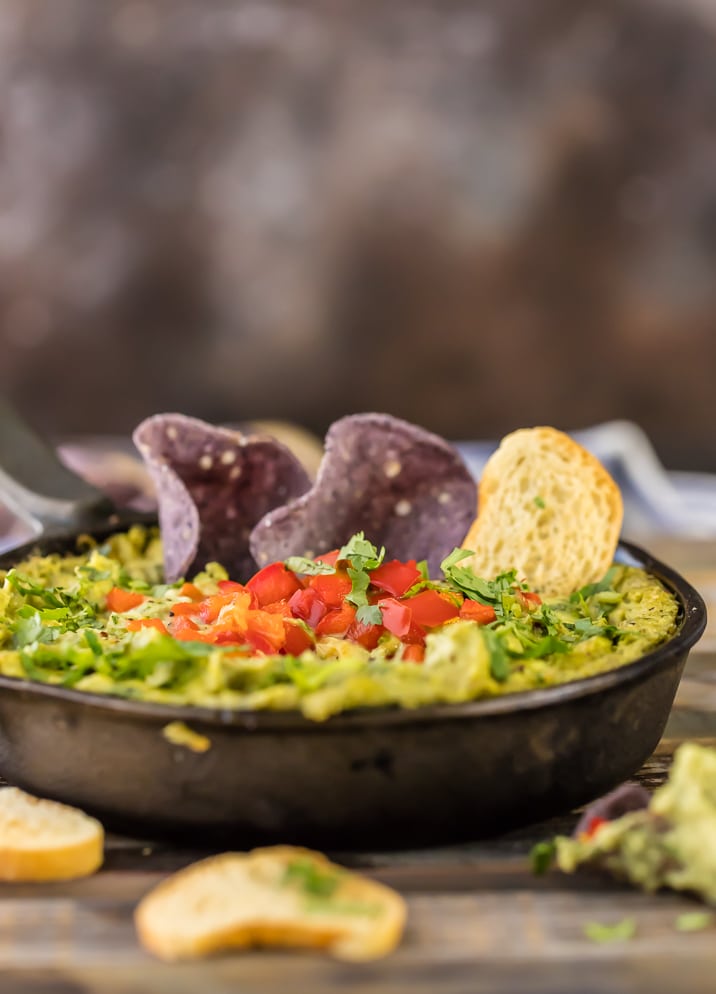 I scoured the internet for ideas and decided on Vegan Spinach Artichoke Dip.
It's one of my favorite appetizers already, and I thought it would be fun to make it this healthier way. You guys, I was blown away by the taste. Mostly because it tastes so similar to the kind I'm used to. Are cashews magic?? How do they taste so much like cheese when added to dishes? I don't know how it works, but I know I like it. A lot. The Silk Cashew Milk was the perfect base and I was so happy with how it turned out. I might just have turned a healthy corner!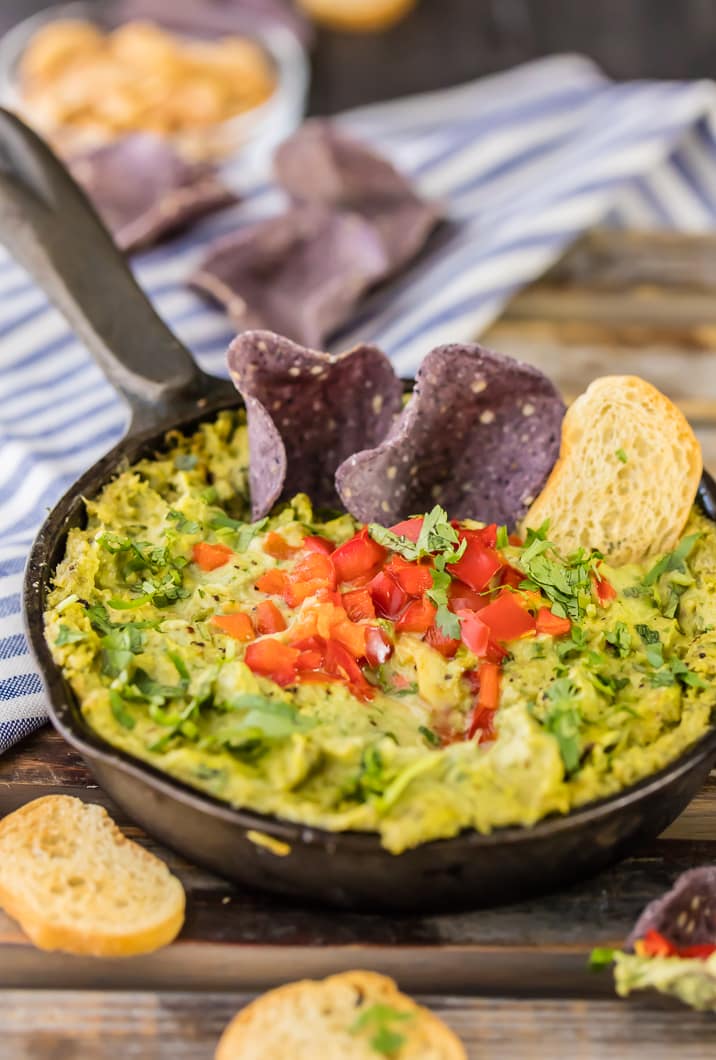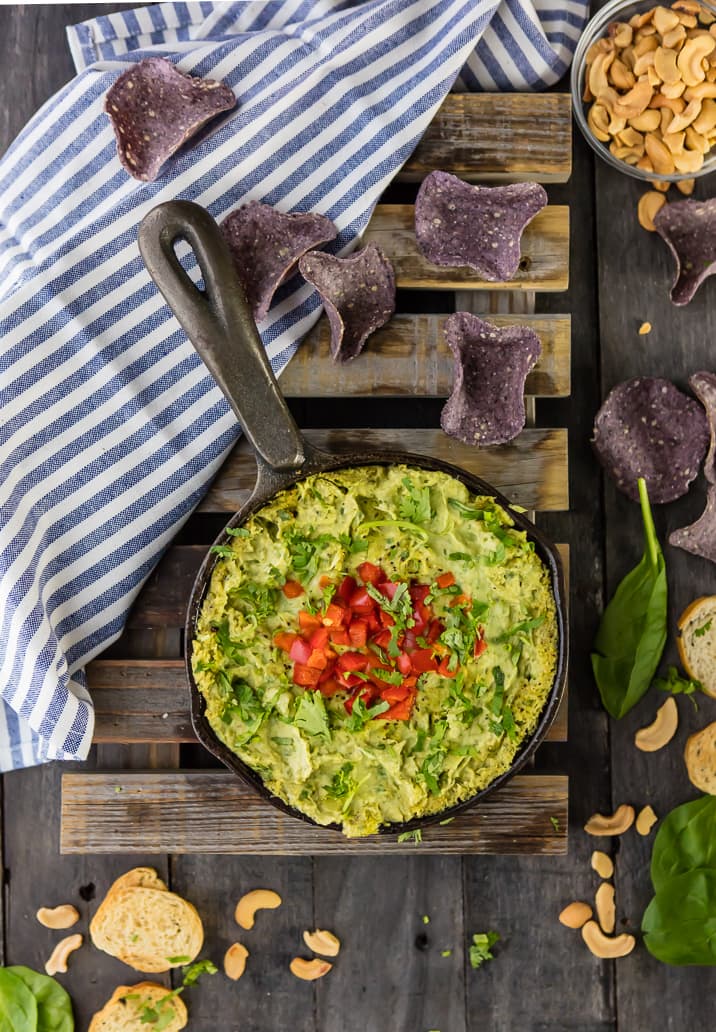 Silk is running the #MeatlessMondayNight Challenge RIGHT NOW so click HERE to see how you can enter to win a Gameday Room Makeover!! Click HERE to see where you can find their delicious products near you. Whether you have dietary restrictions or not, Silk is delicious and such a healthy alternative to our everyday eating. I'm hooked!! Enjoy!
This conversation is sponsored by Silk. The opinions and text are all mine.