This easy White Wine Spritzer made with pureed watermelon is a simple, fun, and delicious cocktail!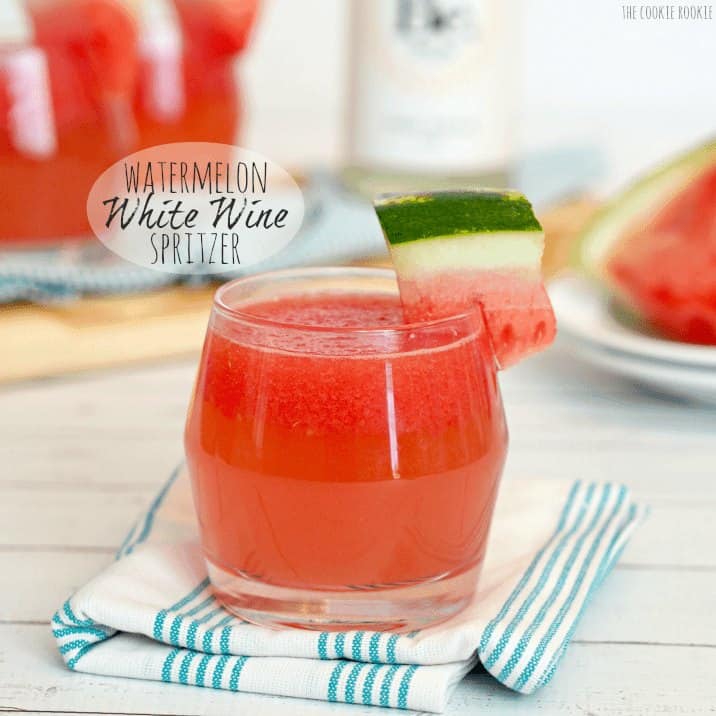 I'm stuck in between seasons! Half of me is still living in the sweltering heat, not wanting to let go of fresh summer flavors and spending our nights grilling, and the other half of me is already brainstorming everything "pumpkin spice" for fall. I figure there's still time left in the summer to enjoy some sips of this Watermelon White Wine Spritzer, so I'm going to indulge while I still can!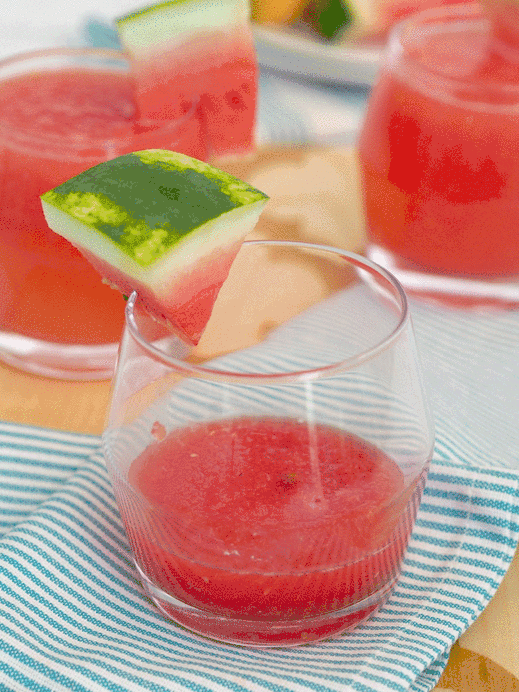 This has been such a great summer, and it's about to get even better!! Pat and I will be leaving next week for our belated honeymoon one-year anniversary trip to JAMAICA!!! I'm SO excited. We have been so busy, and I can't wait to just enjoy being together, away from the world, for an entire week. I've got some great guest posts lined up from some of my very favorite bloggers. You guys will be in great hands!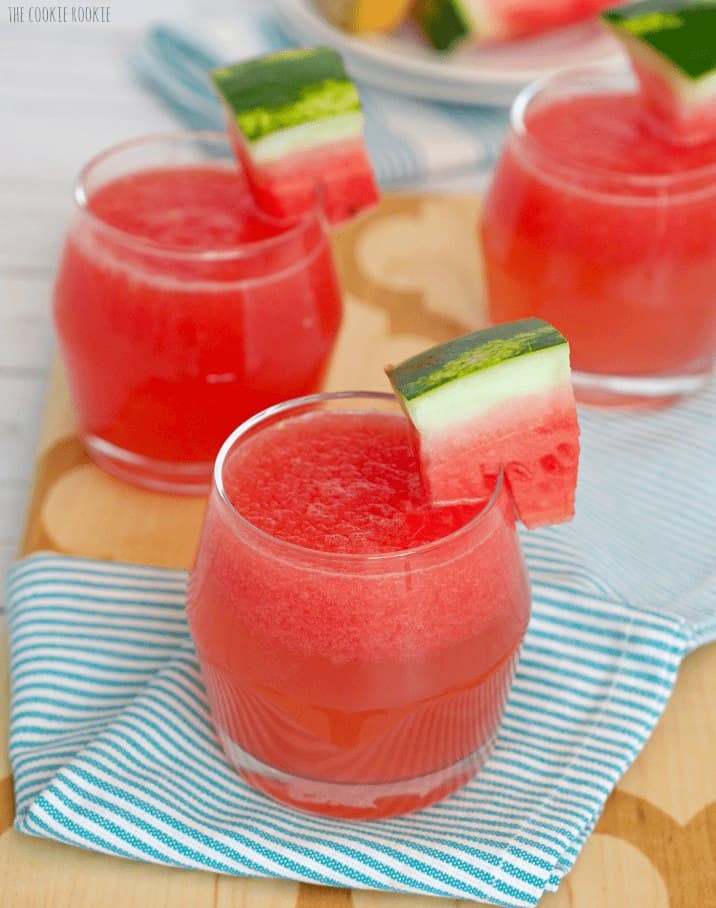 Before we go, I have so much to do. Photos to edit, posts to write, a full-time job to still attend :). Its going to be a long, but exciting week. This little cocktail will help get me through! I had some watermelon at the house, and I had a feeling it might be a fresh and delicious compliment to white wine. I was right. Watermelon White Wine Spritzer…new favorite.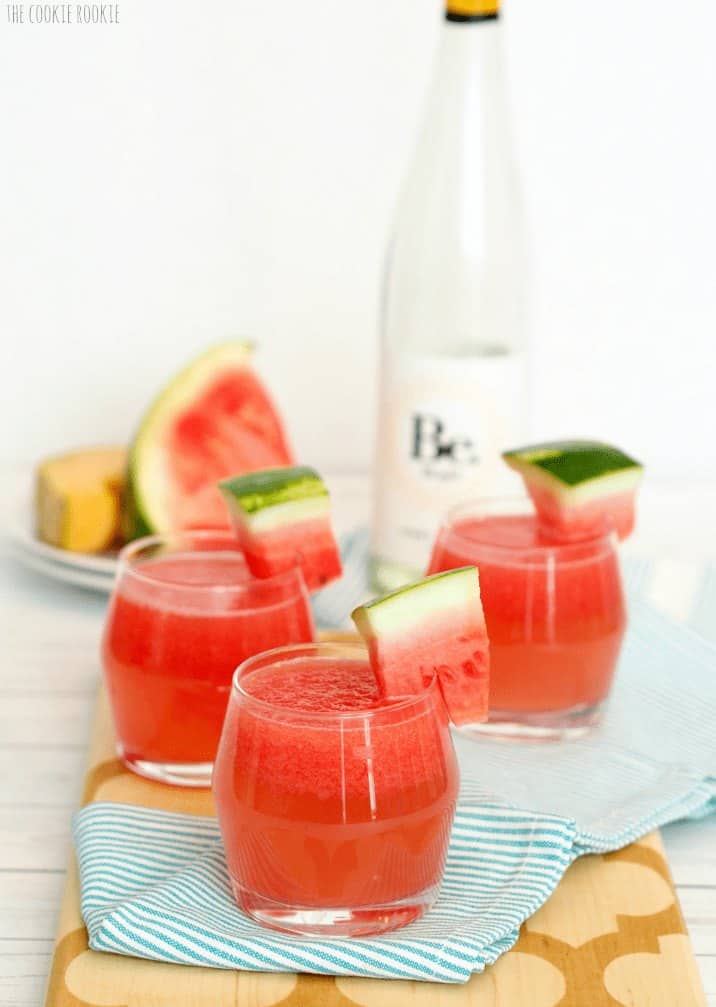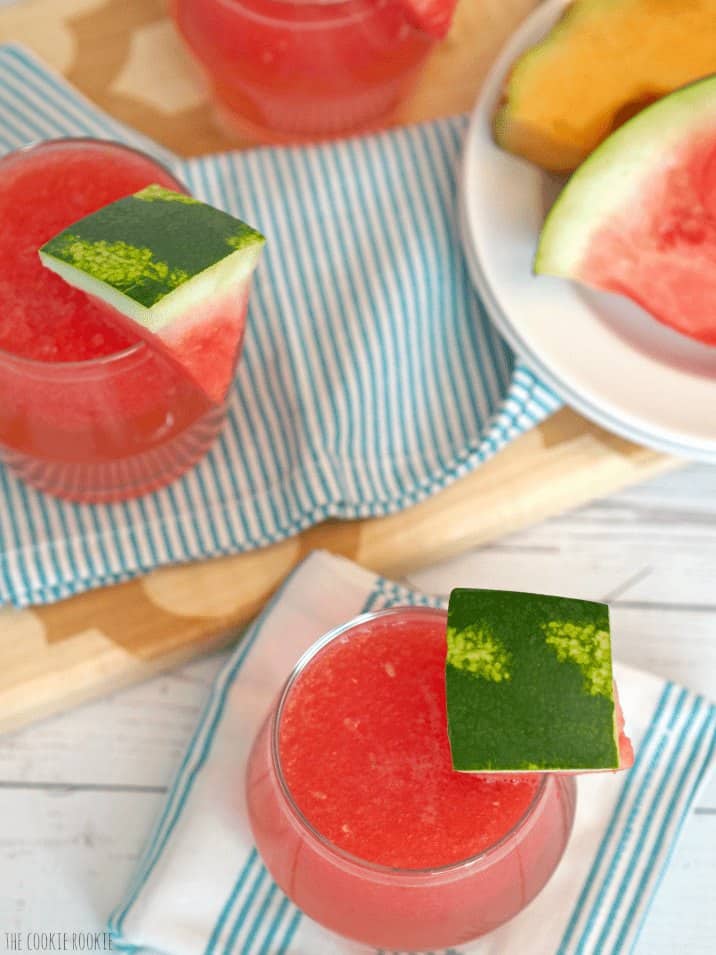 I don't mind a little pulp in my drinks, but if you do, be sure to pour the watermelon puree through a cheesecloth or other form of strainer. But a little pulp never hurt anyone. And I'm all about easy. So no straining for me!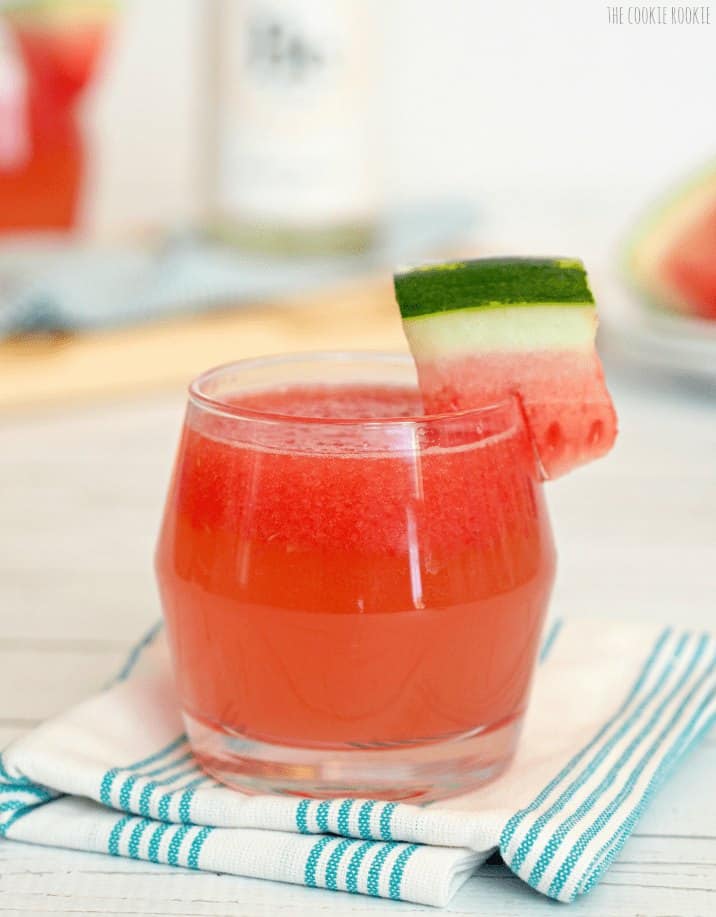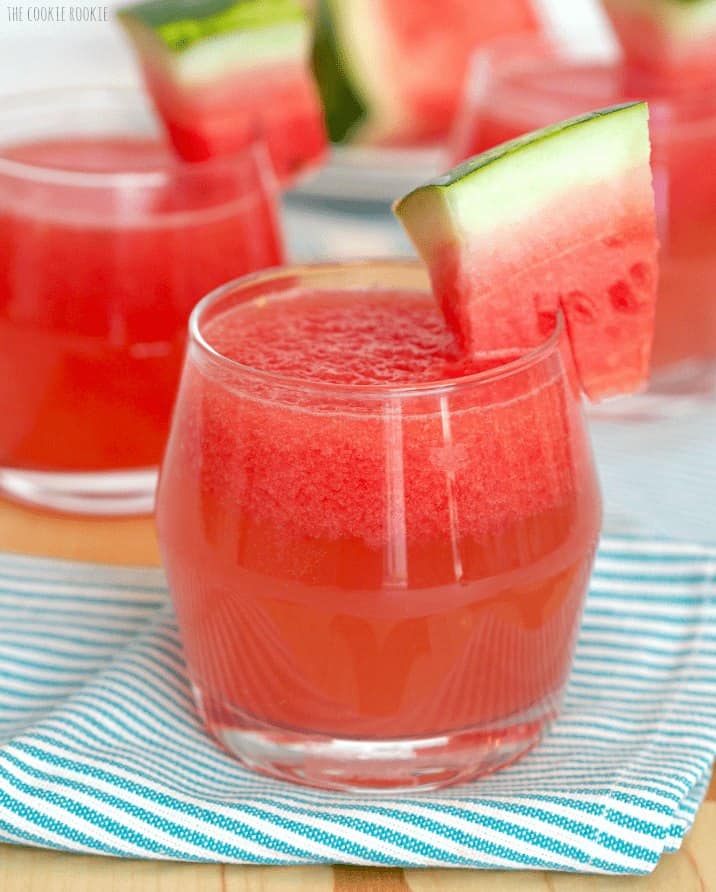 I love that this can be made in minutes, and that the ingredients are so simple. Just use your favorite white wine (I know you have some laying around!!), watermelon chunks, club soda, and sweeten with some agave nectar. Fresh, delicious, and easy. The best way to prolong summer.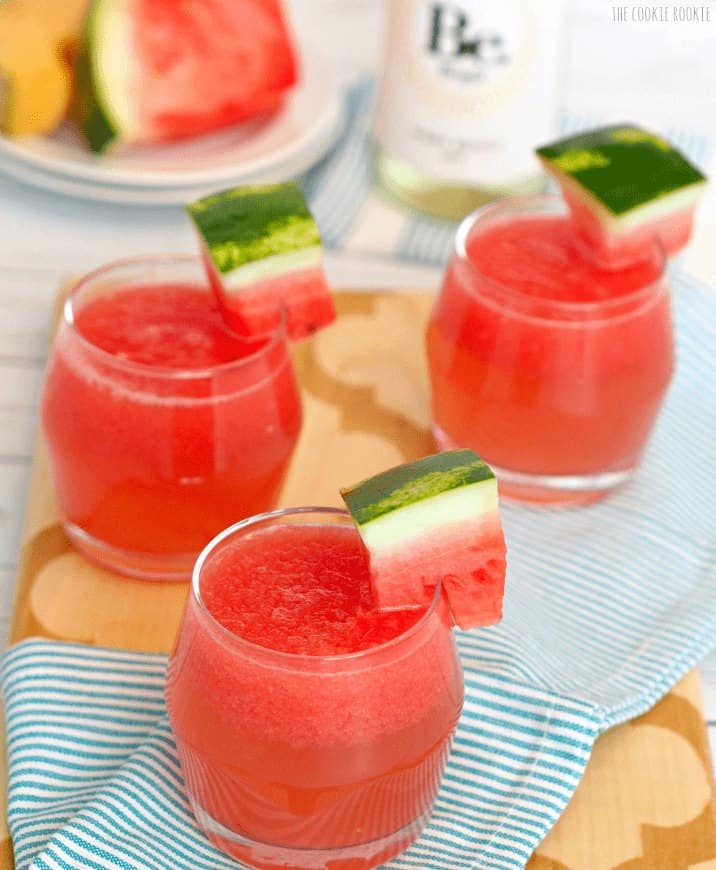 Enjoy!!!