This cute and easy WHITE CHOCOLATE COVERED STRAWBERRIES CHRISTMAS TREE is sure to be the hit of any holiday party! Celebrate Christmas in style.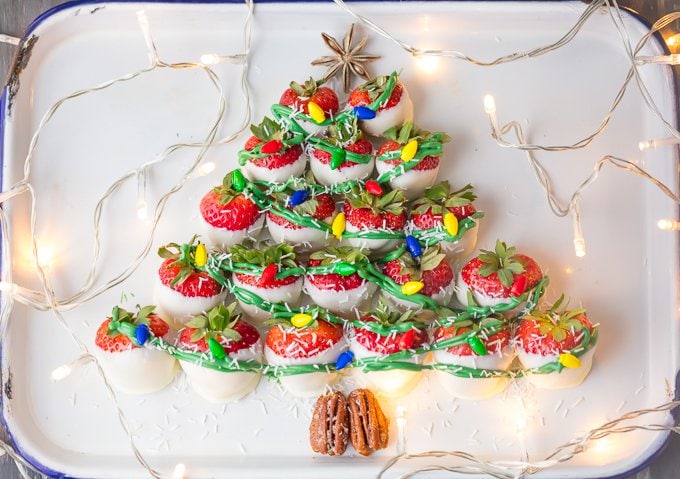 So of course we aren't done with Christmas recipes! Who do you think we are?! We can't stop, won't stop. :) This fun and festive White Chocolate Covered Strawberries Christmas Tree is cute, easy, and always a hit. And who doesn't love chocolate covered strawberries?! This is a great way to snazz up any Christmas party with minimal effort. Love it!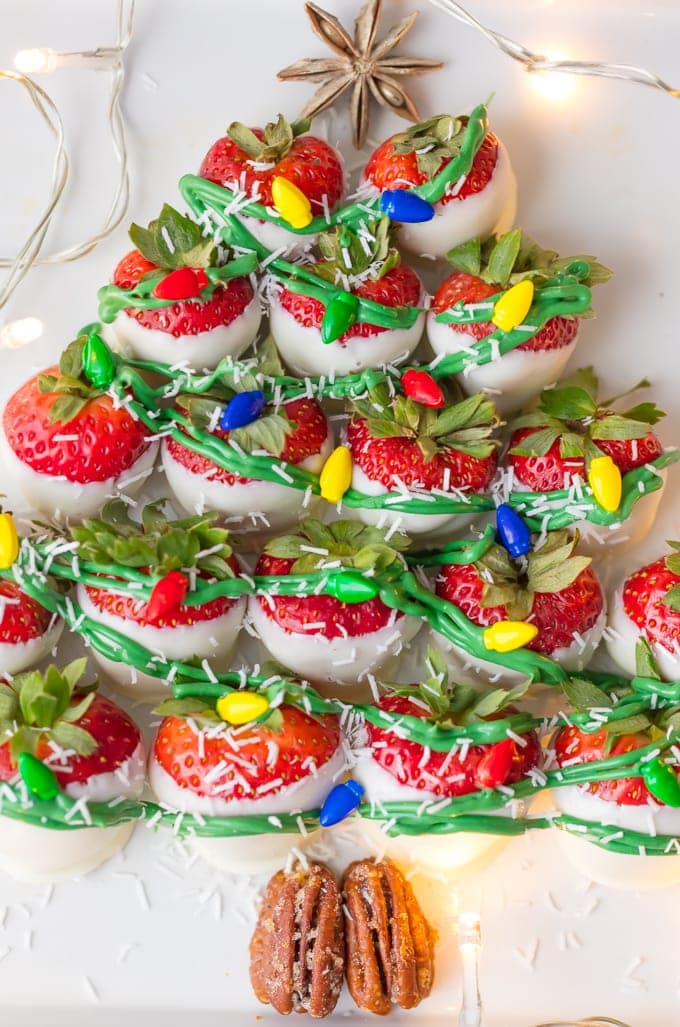 We used pecans for the trunk and a painted star anise for the top. A chocolate garland is garnished with christmas light sprinkles (Click HERE to find the perfect sprinkles!) is all you need to be in business. When put together it looks like a snowy decorated Christmas tree for the ultimate celebration of the season.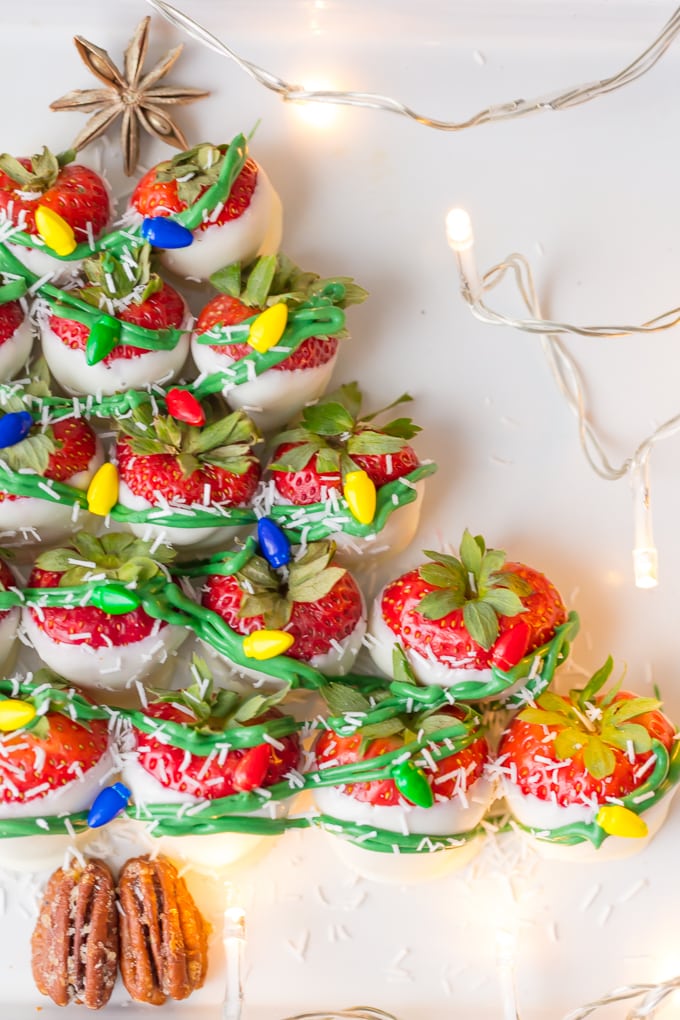 This was all Mom's idea, so I hope you hop over to her blog to check out the detailed recipe. You won't regret it when you're the King or Queen of your Christmas party. Enjoy!
CLICK HERE to see this cute White Chocolate Covered Strawberry Christmas Tree on Mom's blog, Simply Sated!