White Chocolate French Silk Pie Cookies are the ultimate sweet treat. Double Chocolate Cookie crust topped with creamy White Chocolate French Silk Pie filling. White Chocolate French Silk Pie Cookies…the best!
You guys. Christmas is in 3 days. Where has the time gone? WHAT AM I GOING TO GET PAT FOR CHRISTMAS?! This question is keeping me up at night, but I still haven't figured it out. Ugh! I have gift-giving anxiety. Every year we do stockings, and that's my favorite part. I have that covered. But the big gift? UGH! I have no idea. He is the hardest person to buy for. He literally only asks for gift cards…and that is so darn lame. No I do not want to give my husband a Menards gift card for Christmas. I need to come up with something fast. I'm hoping that some Christmas baking will get me in the mood to buy some amazingly creative Christmas presents. Does that work? If not, at least I can eat delicious cookies!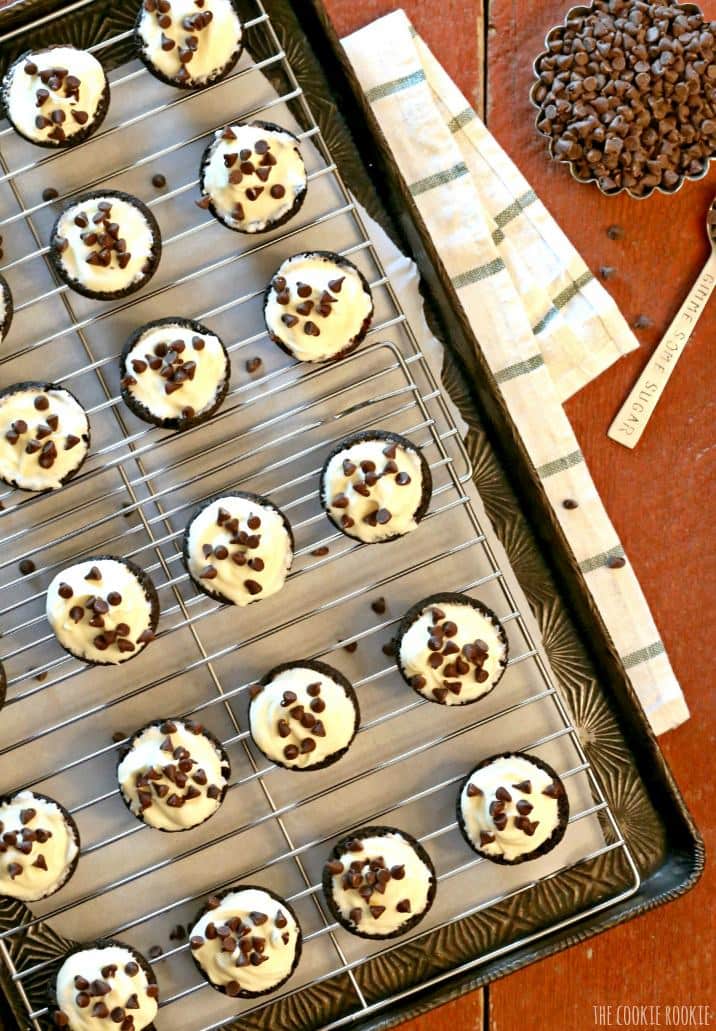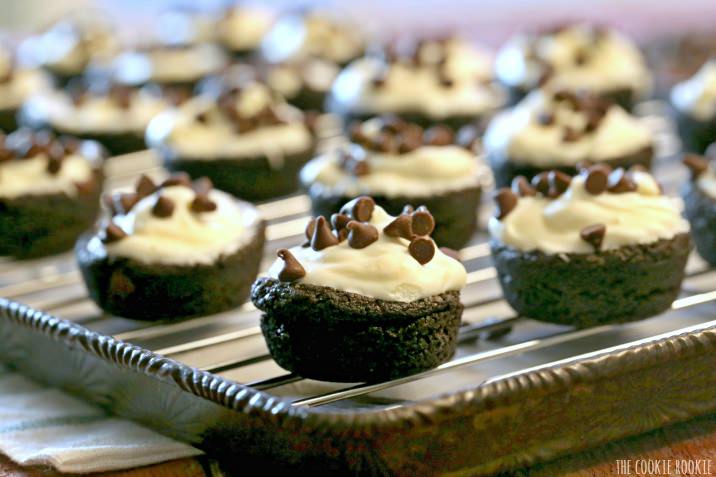 Pat's always been better at giving gifts than me. I always seem to buy the wrong sized clothes, and earlier this year accidentally bought him sunglasses that he already had. Not cool. I've got to think of something wonderful to for Wednesday. I should just buy him the pug puppy he's been wanting and be done with it. But…I'm really not sure I'm ready for all that.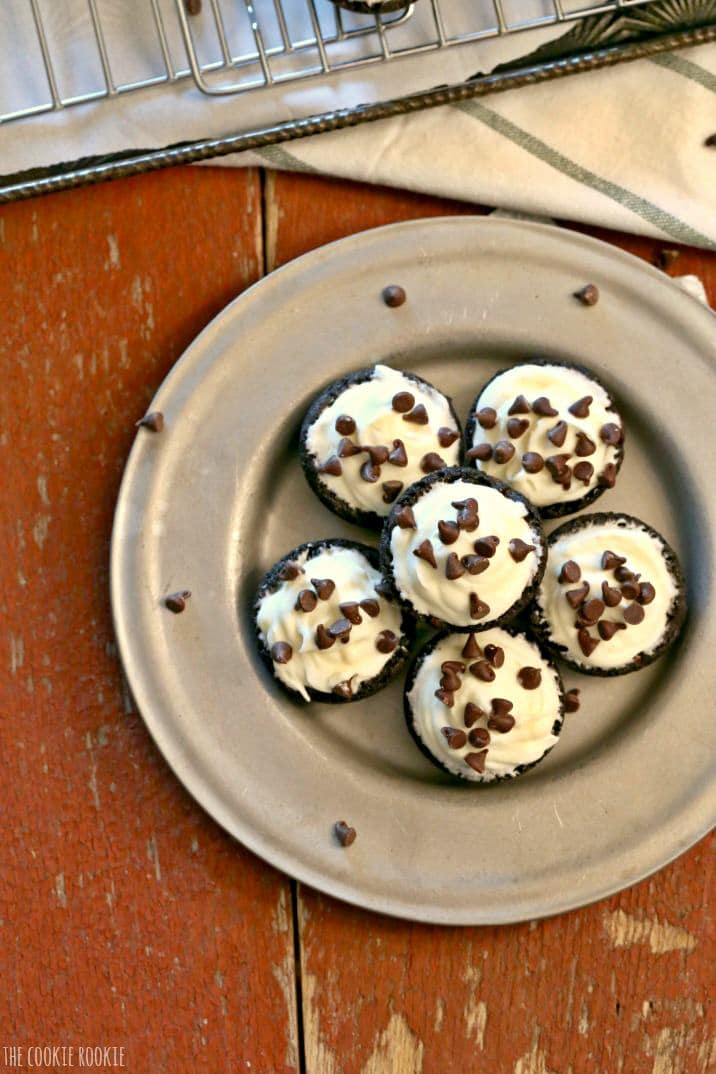 Would Scout love a brother or sister pug? I'm not so sure. She's a pretty jealous girl, and she likes the blog leftovers all to herself. Hmm…a puppy might happy soon but not for Christmas. Back to the drawing board.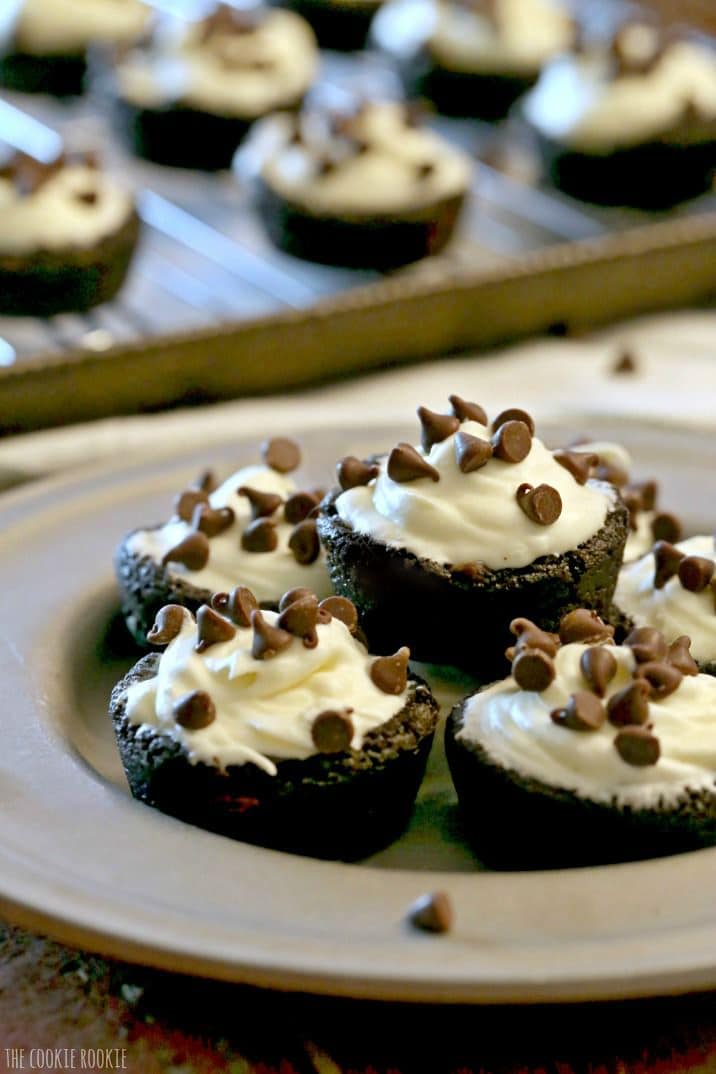 I was inspired to make these little beauties from one of my FAVORITE blogs, The Law Student's Wife. Erin is always creative, and her recipes are always beautiful. Earlier this year she made AMAZING French Silk Pie Cookies and they looked so cute and delicious. The flavors are different with this White Chocolate version, but the idea is the same. Thanks for the inspiring recipe Erin! Be sure to check out her original recipe HERE. For the White Chocolate French Silk Pie filling I used my favorite Easy French Silk Pie recipe and swapped out the darker chocolate for white chocolate. Success! This cookie is definitely one of my favorites. Might still be behind the Twix Cookie Cups, but still one of my favorites!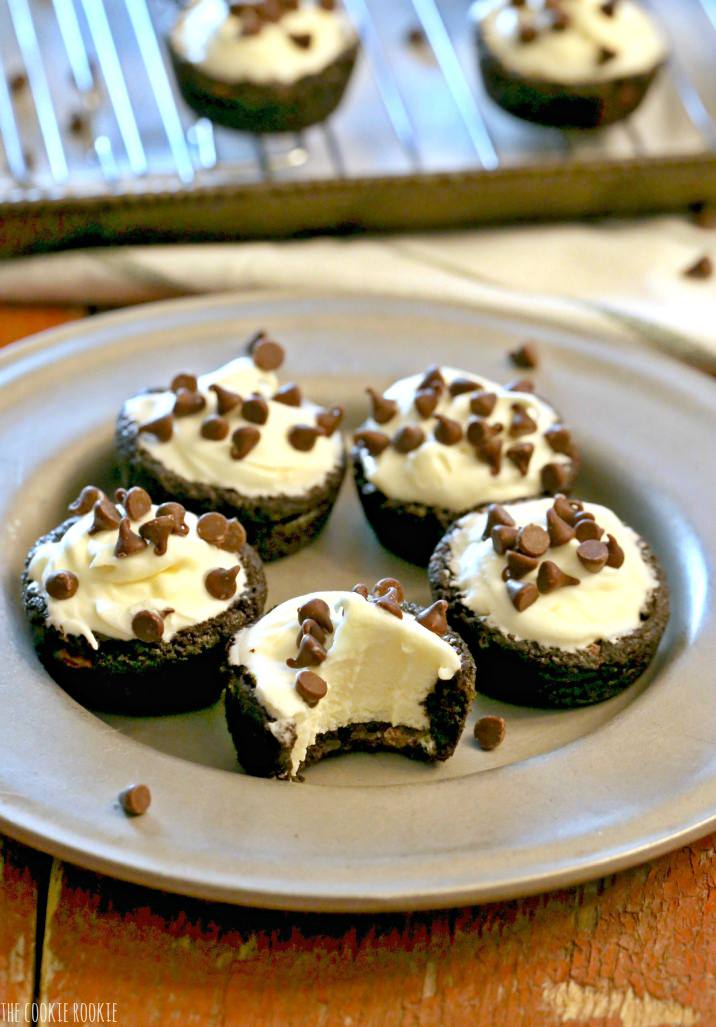 Well, I've eaten way too many of these White Chocolate French Silk Pie Cookies and I still don't have a present for Pat.
Time to get serious. Any suggestions? (besides a pug puppy) I'll figure something out. But first…more cookies. :)
If you like these you'll love our French Silk Pie Recipe and our French Silk Pie Fudge!