This White Chocolate Peppermint Fudge recipe is the perfect Christmas treat! This holiday fudge is so easy to make and make a great festive treat for parties.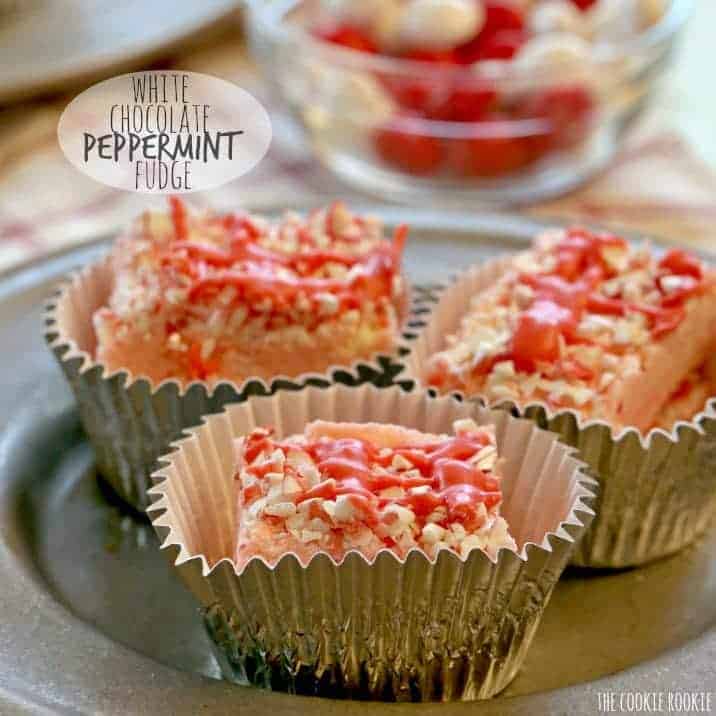 Peppermint is the official flavor of Christmas if you ask me, so I'm really excited about this White Chocolate Peppermint fudge recipe! It screams THE HOLIDAYS ARE HERE, and it's surprisingly easy to make. If you love chocolate and peppermint, then be sure to add this treat to your holidays this year.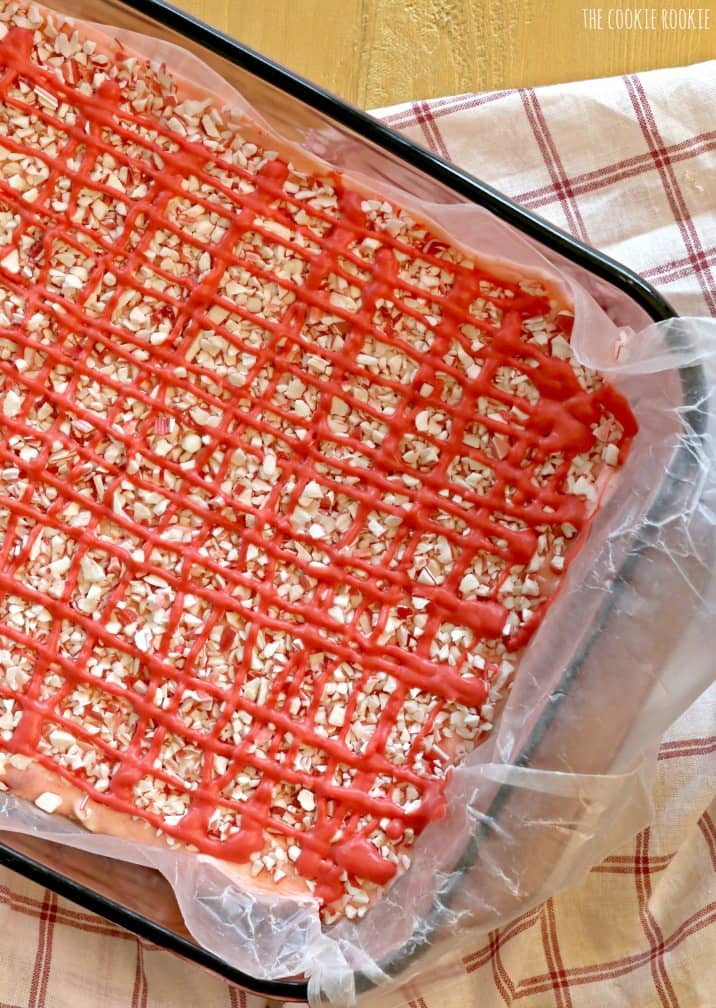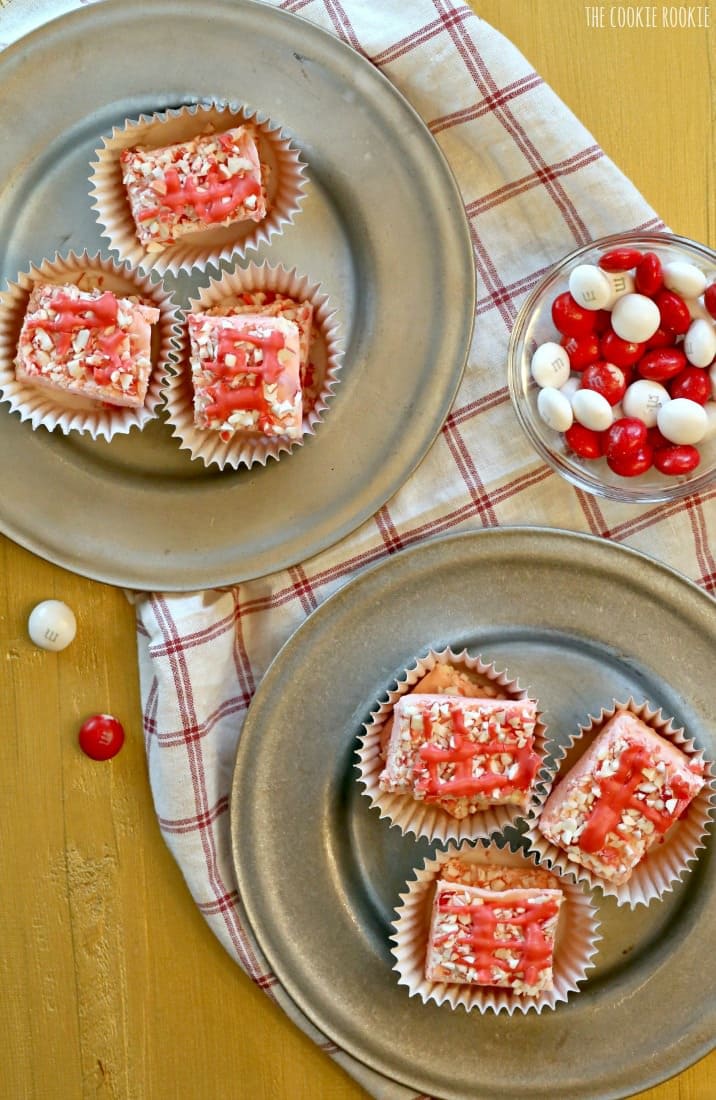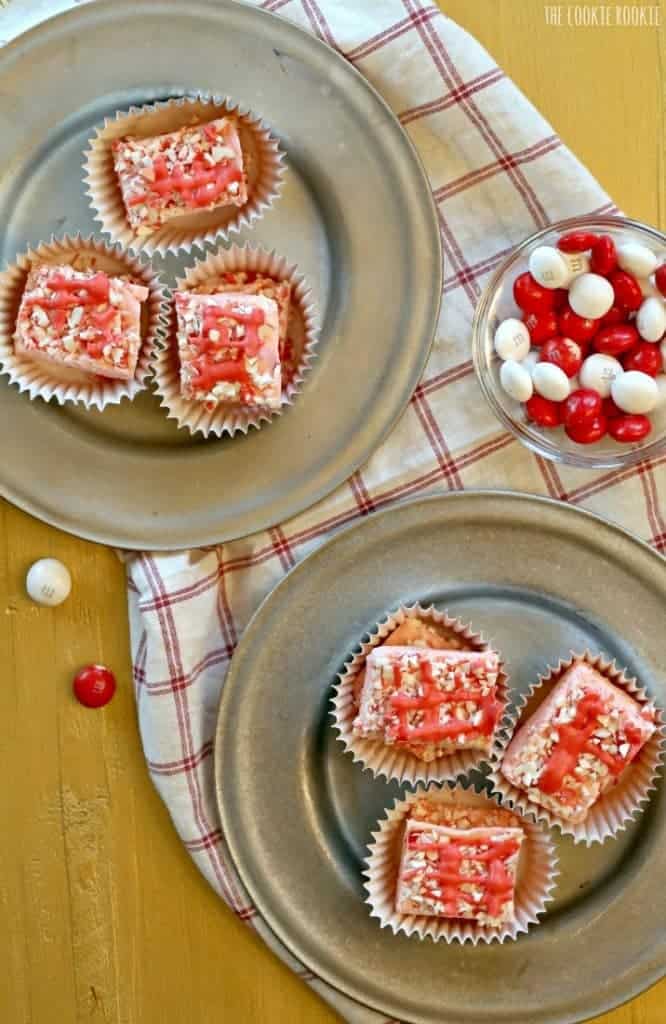 Ingredients List
White Chocolate – chop it up into small pieces so that it's easy to melt.
Sweetened Condensed Milk
Marshmallow Cream
Instant White Chocolate Pudding
Salted Butter
Candy Canes – crush them up into small bits (these will be the toppings).
White Chocolate M&Ms – this flavor is not always available, so it is a completely optional ingredient. If you can find them, they had great texture, but they aren't necessary.
Red or Pink Food Coloring – this is also optional, but the pink/red fudge makes it look extra festive!
This white chocolate peppermint fudge is kind of like another version of fantasy fudge thanks to the marshmallow cream! This fudge comes out creamy, rich, and so delicious.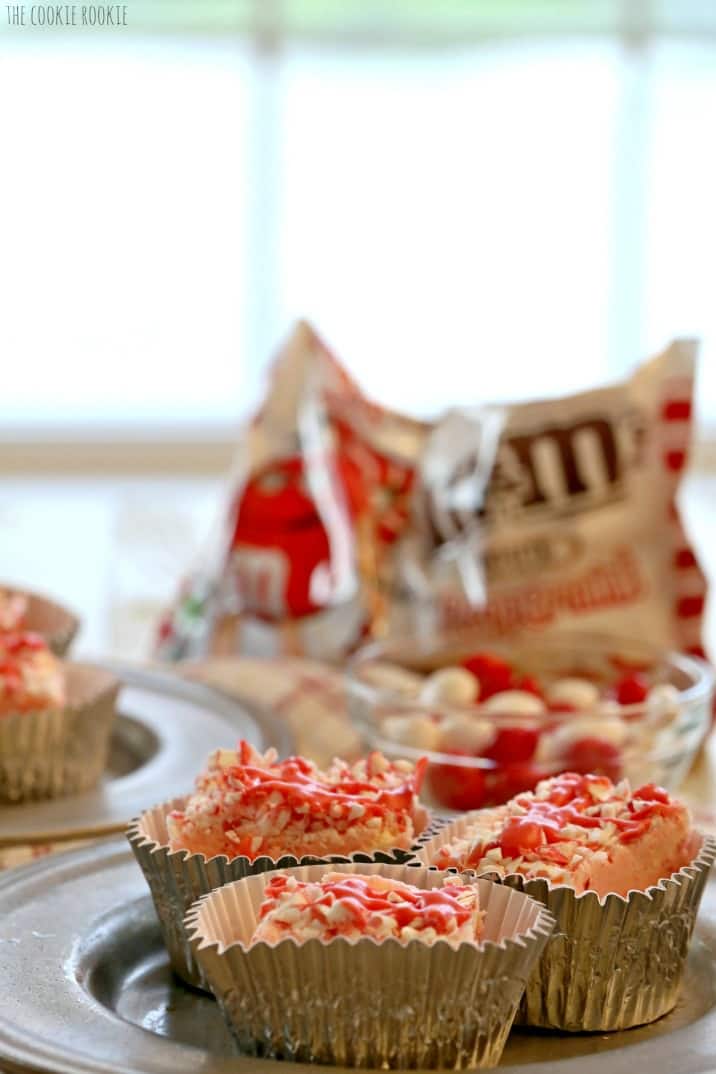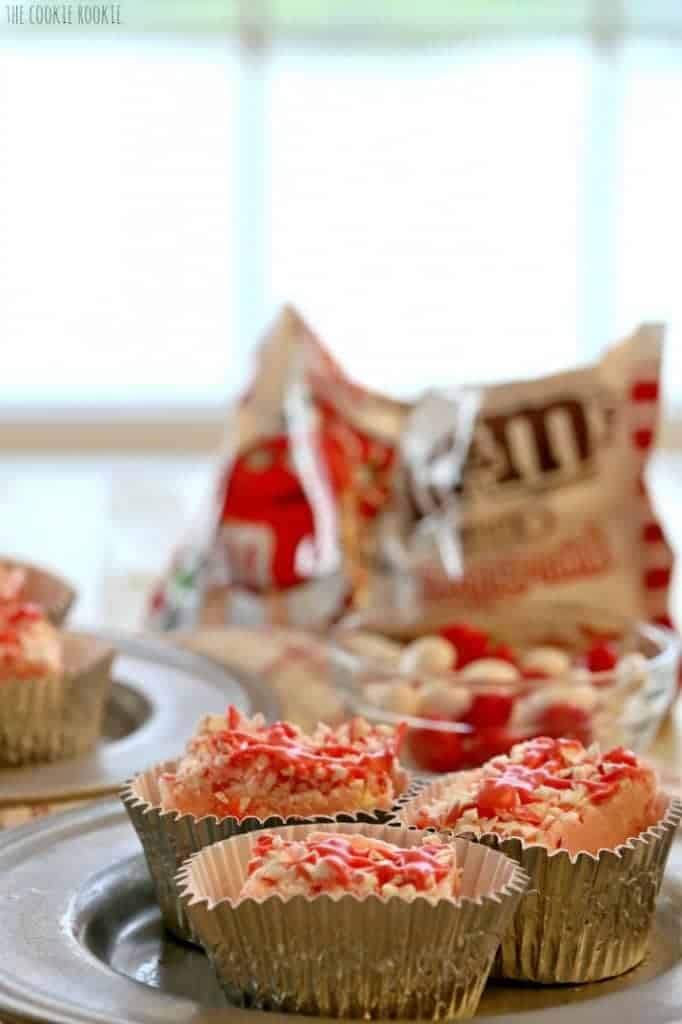 How to Make White Chocolate Peppermint Fudge
Melt down the chocolate in a saucepan over low heat, along with the butter and condensed milk. Stir constantly until smooth.
Stir in the instant pudding mix, and then stir in the marshmallow cream, until fully combined and melted.
Add in a couple drops of food coloring if you want, then removed it from heat and let the mixture cool for a couple of minutes. Stir in crushed M&Ms if you have them (you could also substitute more crushed candy canes for added crunch).
Line an 8×8 baking pan with wax paper then pour the fudge in. Sprinkle the crushed canes on top.
Refrigerate fudge until it's fully set and cooled, then cut into pieces and serve.
How to Store Homemade Fudge
After the fudge has fully cooled and set, cut or break into pieces and place in an airtight container. Store it in the fridge for 2-4 weeks.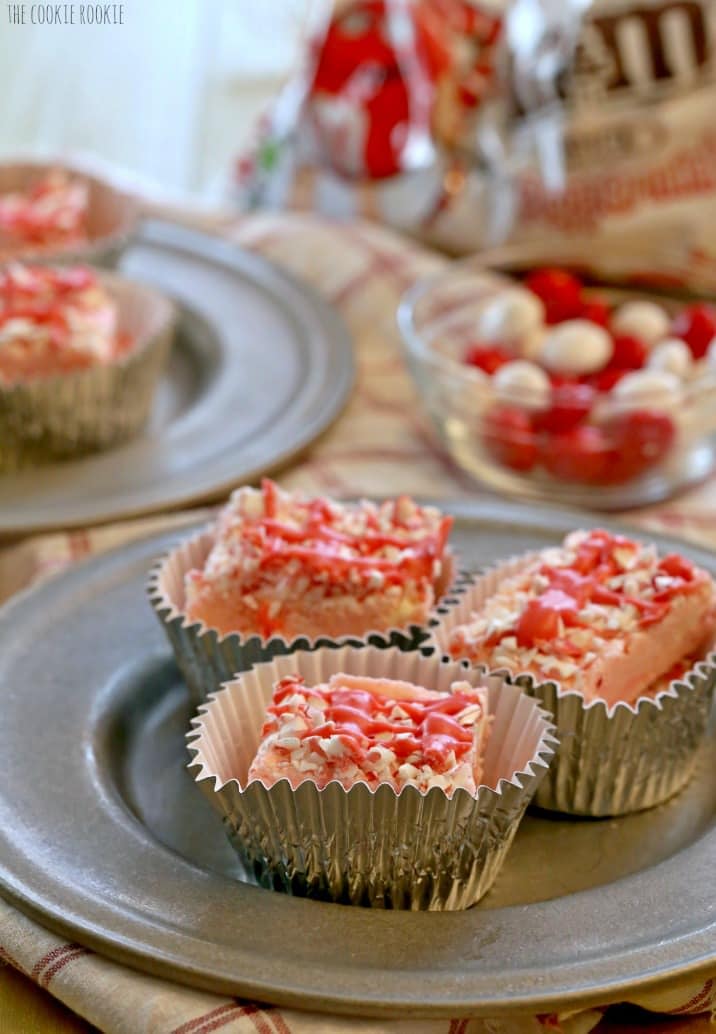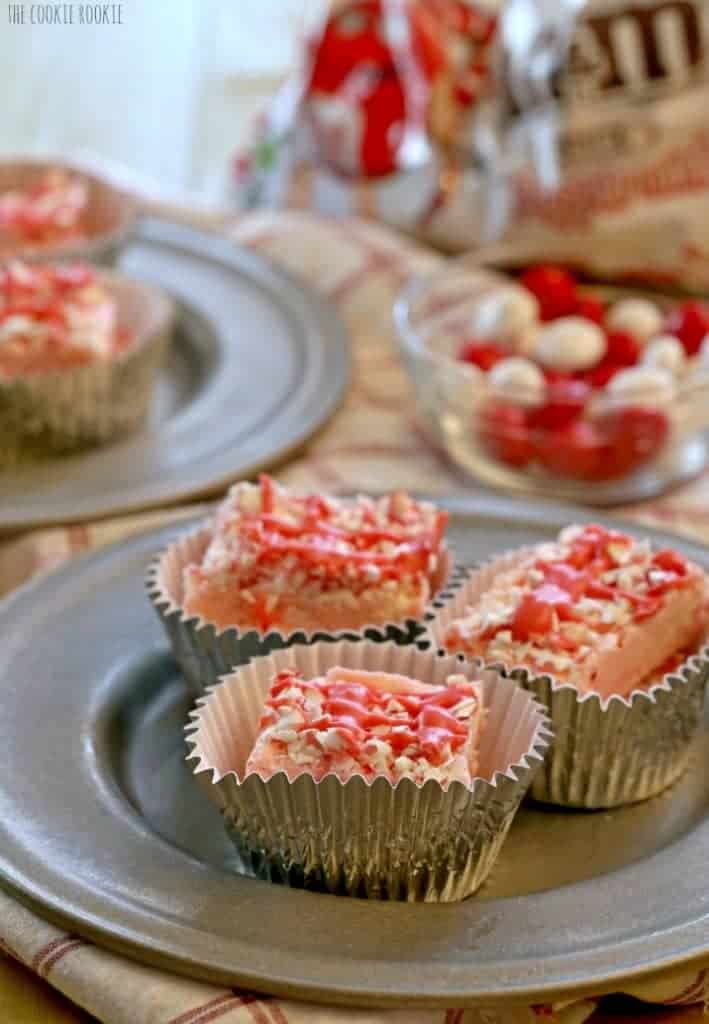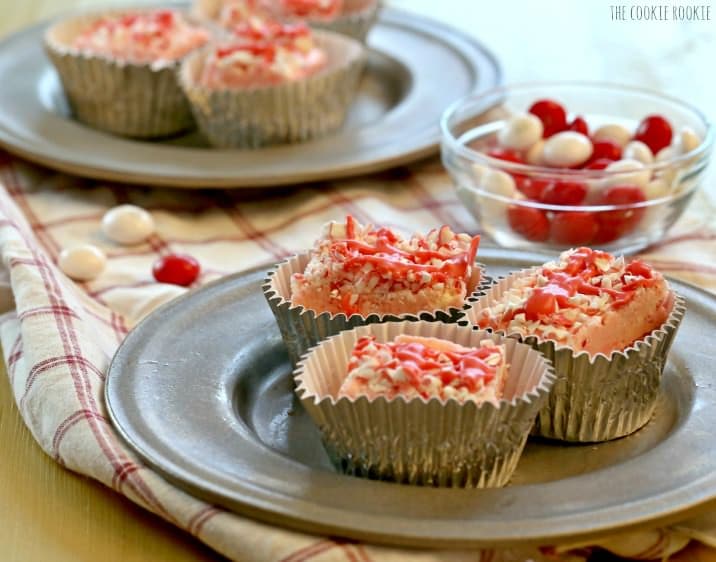 This white chocolate peppermint fudge is just so delicious, so cute, and so easy to make! I love making this for Christmas (it makes a fun homemade gift too). I hope you enjoy it too!
Be sure to try these other delicious fudge recipes: