Nothing is better than good friends, good food, and good wine! A fun night at home with some of my favorites!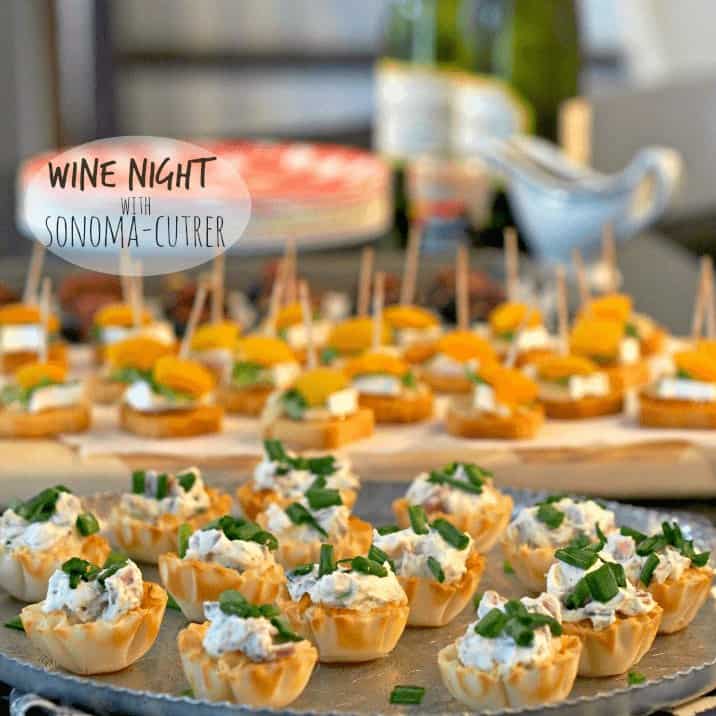 Is there anything better than good friends, good food, and good wine? Three of my favorite things in the world. We had some friends over last weekend to celebrate the beginning of fall (any reason to celebrate works for me!) and to sample some delicious Sonoma-Cutrer wine! Fine, twist my arm…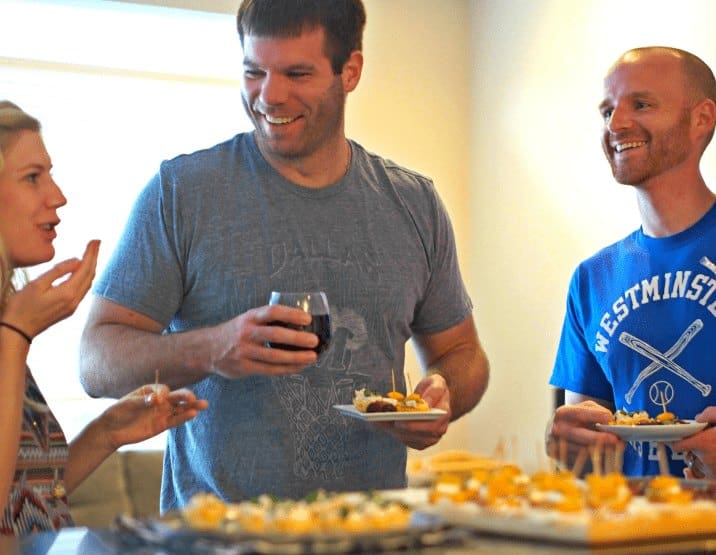 I'm an appetizer girl. I could eat tapas for meals all day every day. I love to sample lots of different things, so small foods make me happy. More for the sampling! When pairing food with wine, I love to have fun appetizers nearby. And they all have to include cheese. That's a given!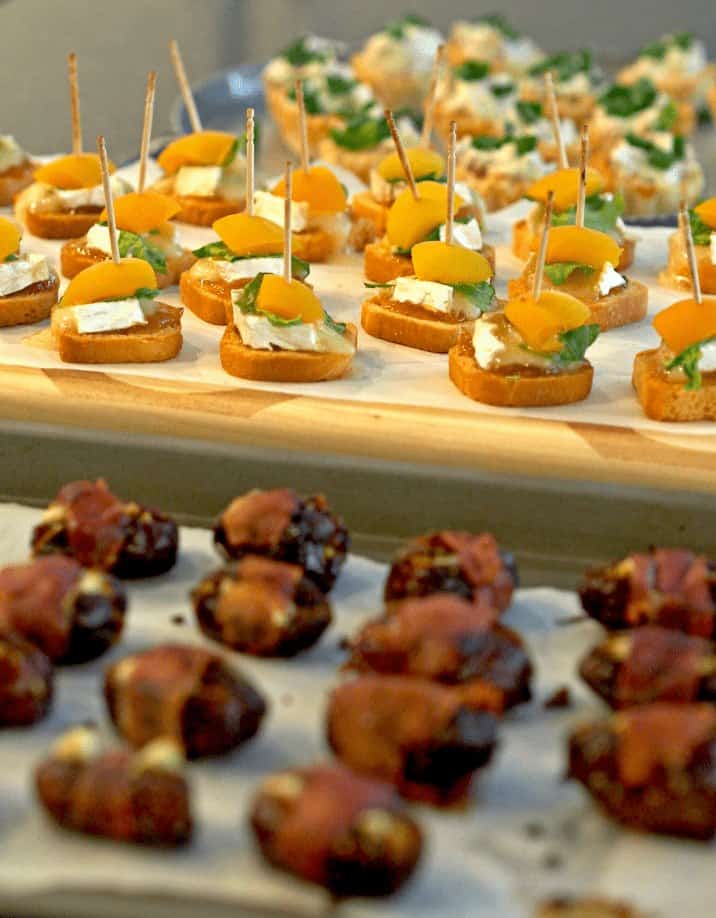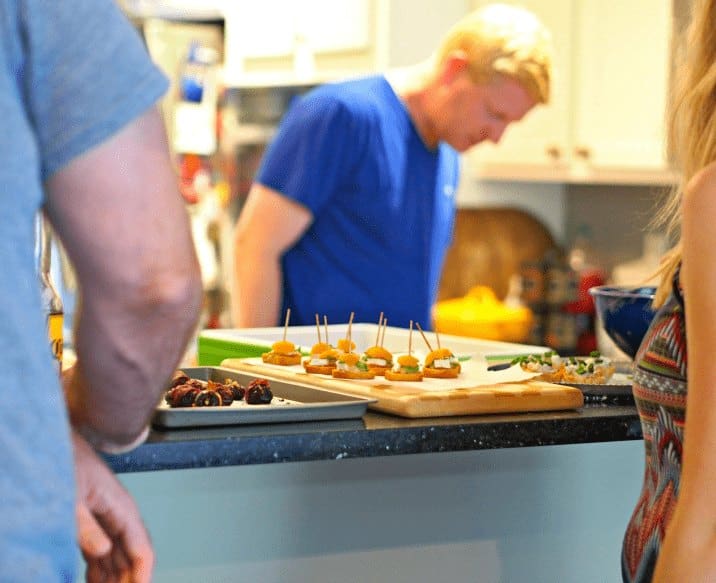 We had three different varieties of Sonoma-Cutrer wine, and I made three types of appetizers to pair with them. Deliciousness all around! I paired Sonoma Coast Chardonnay (this was my favorite!) with Mini Apricot Brie Bites. The Sonoma Coast Chardonnay has hints of apple and pear, and finishes with spice, vanilla, and butter. The brie and apricot complimented the wine and really brought out the fruity undertones!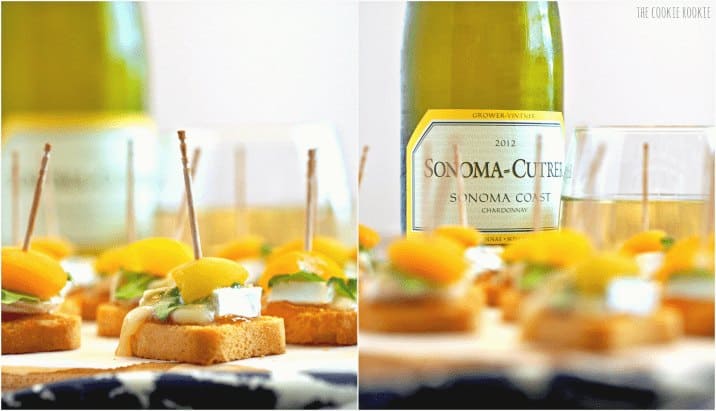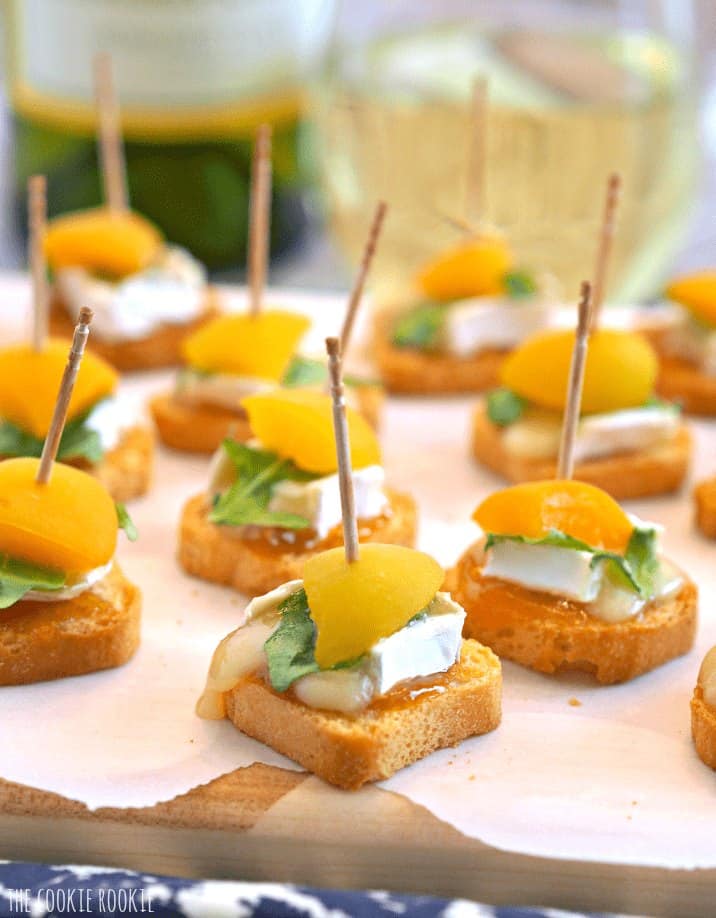 Next up was Russian River Valley Pinot Noir. I have been wanting to make Prosciutto Wrapped Goat Cheese Stuffed Dates for a while, and I thought they would make the perfect pairing. It was such a delicious combination. The dates were only made sweeter by the fruit notes of cherry, strawberry, and raspberries in the pinot. Amazing!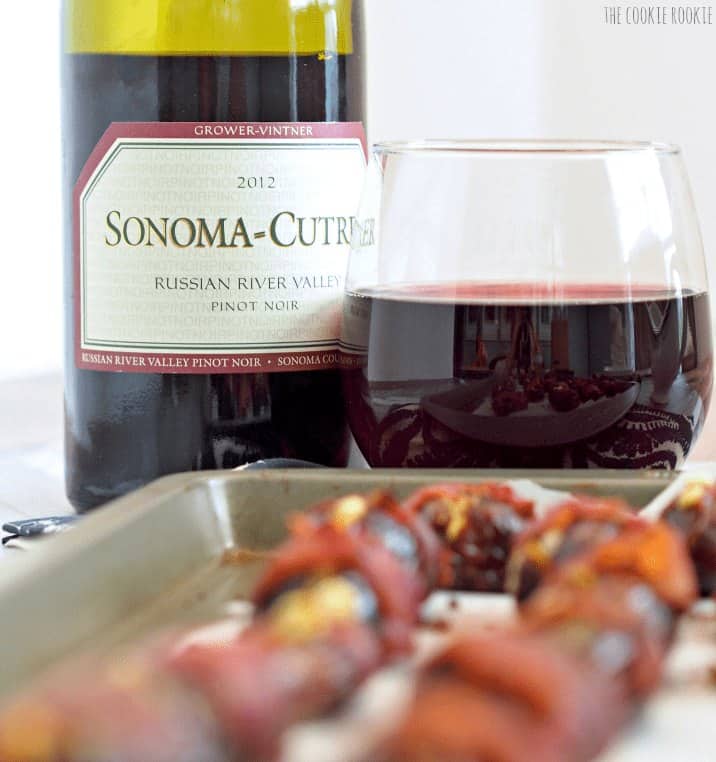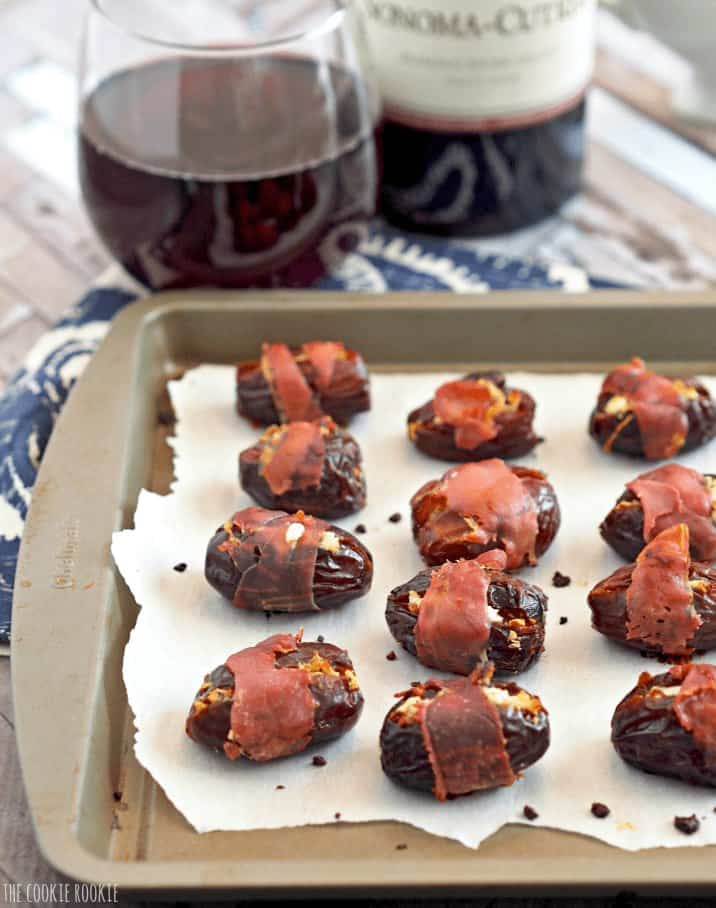 The last pairing was Prosciutto and Boursin Phyllo cups and Russian River Ranches Chardonnay. I lovvvve boursin. Its one of my favorite cheeses (see how to make homemade boursin HERE) and it paired so beautifully with the green apple, lime, and pineapple of the Chardonnay. The saltiness of the prosciutto complimented the caramel undertones of the wine as well. Match made in wine-pairing heaven!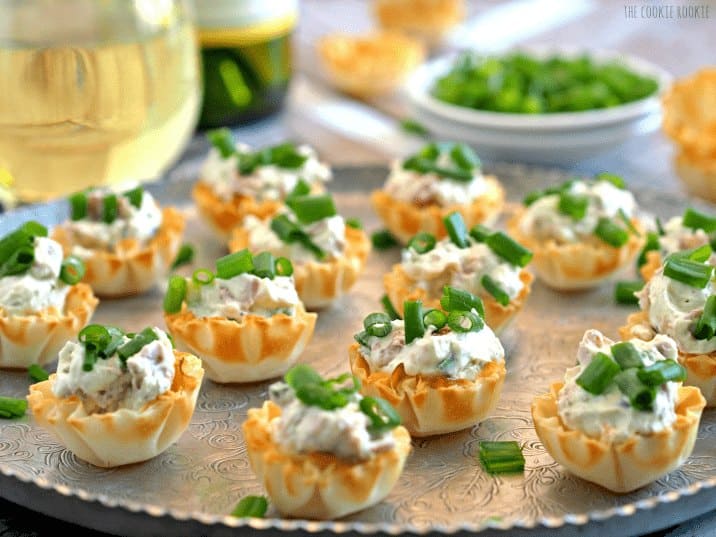 I'll be adding recipes for all three of the appetizers to the site this week, so stay tuned! I can't wait to show you how easy all three of these perfect pairings were to make. You know how I love my simple recipes!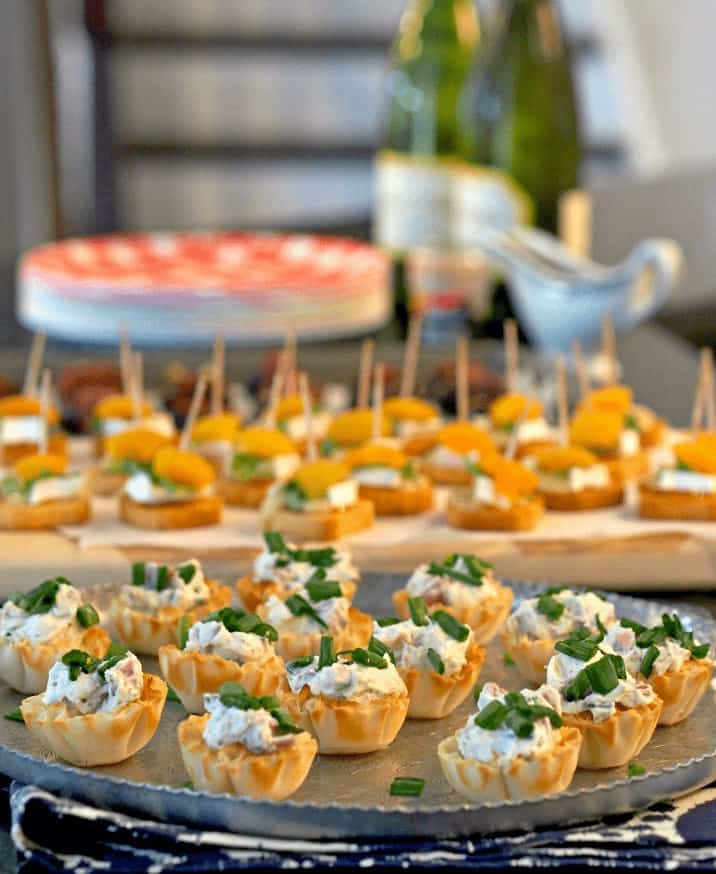 Sonoma-Cutrer has been producing delicious and high quality wine since they started in the 1970s I feel so lucky we were able to sample these amazing wines, have fun with good friends, and eat tasty food…all at the same time. Now that's a perfect little Saturday.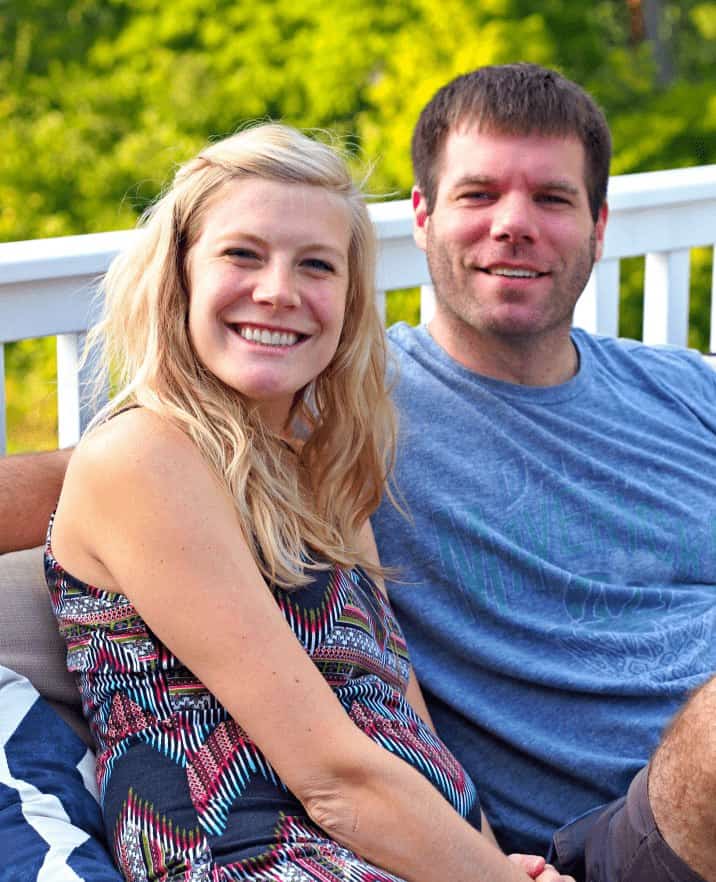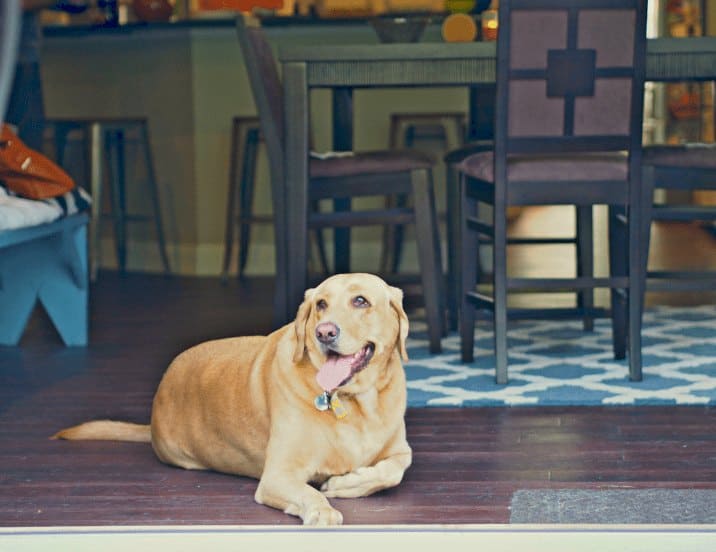 Be sure to check out Sonoma-Cutrer on Facebook (Sonoma-Cutrer), Twitter (@SonomaCutrer), and Instagram (Sonoma-Cutrer). You can read all about their delicious wines at Sonoma-Cutrer. Be sure to check back throughout the week for the appetizer recipes. Cheers, friends!