happy thirsty thursday!!!!!!!!!!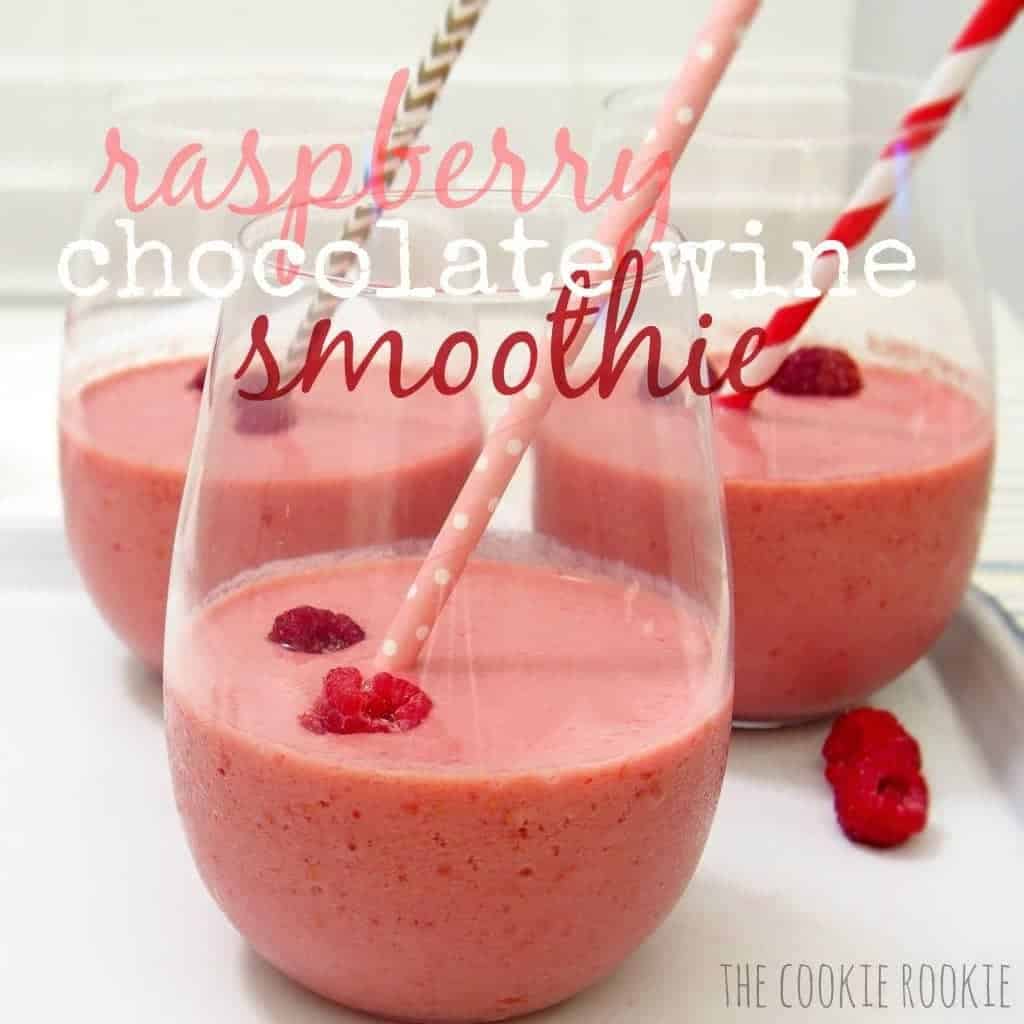 happy countdown to valentines day! i'm so excited about so many recipes and drinks over the next month. SO MANY. this is just the beginning. but you can totally make this one year round. it just happens to be pink…making it perfect for kicking off the vday fun.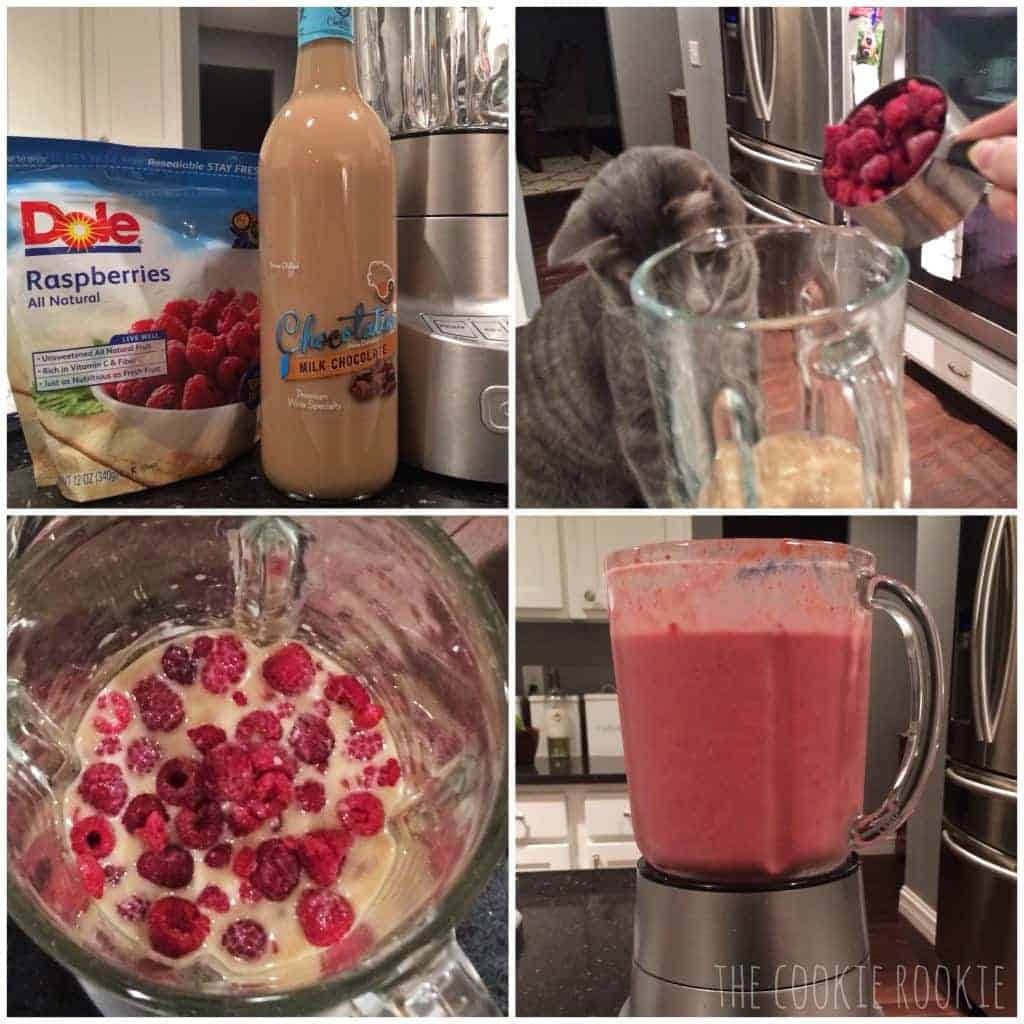 this can be made with just the fruit and the wine, but i ended up adding almond milk and ice. i liked it with just the two ingredients (and wow that was easy) but adding the milk and ice made it…um…AMAZING. perfection. we were taste testing…and it was actually a little tough to not just finish it right then and there. but the husband of a blogger knows that no food or drink is consumed before pictures are perfected! (pat eats many luke warm dinners these days after waiting for me to finish taking pics! poor guy)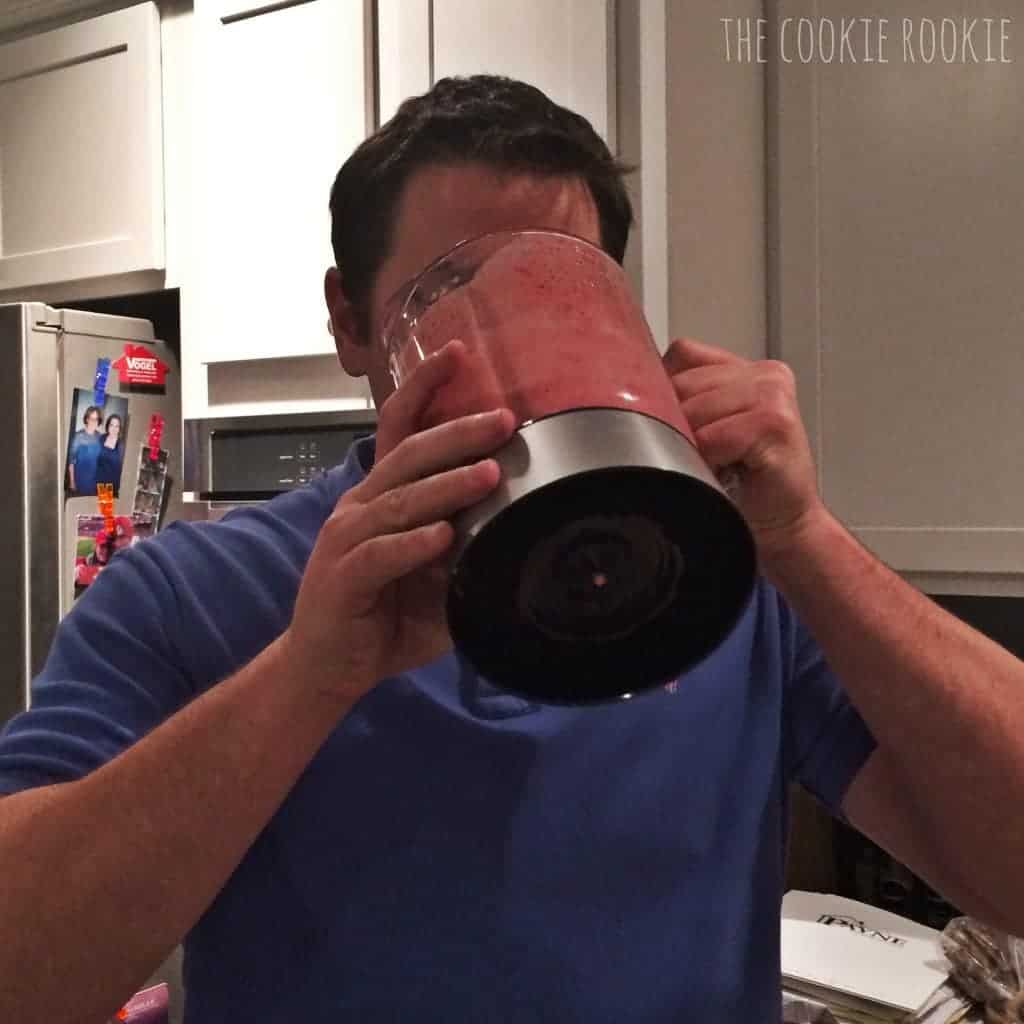 at least i let him taste test it!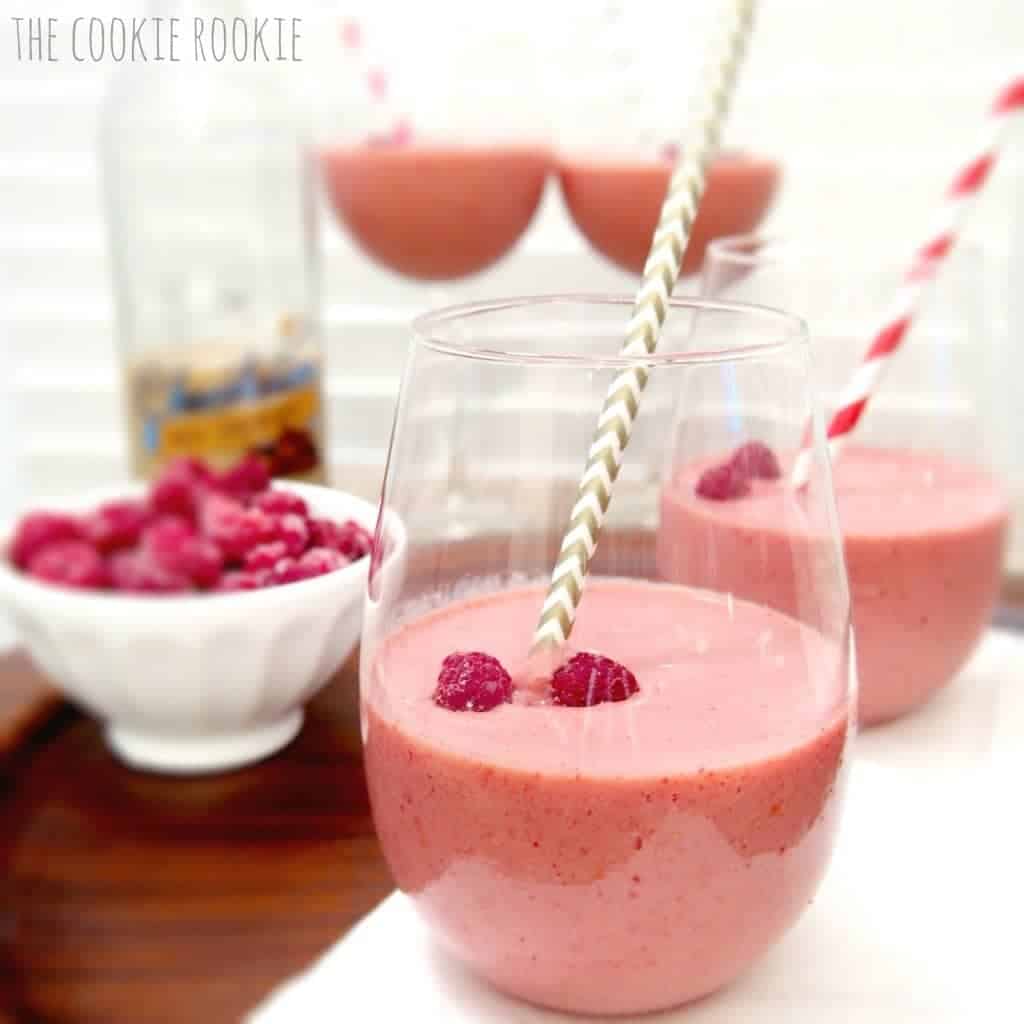 sigh. its just so pretty and tasty.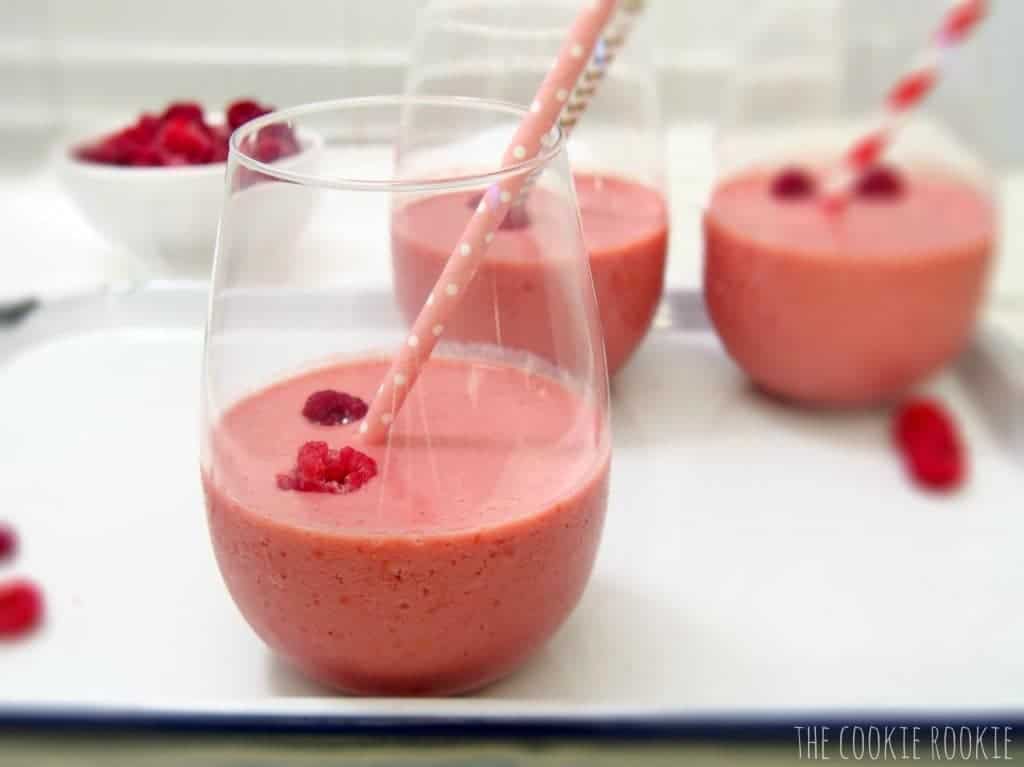 i had never had chocolate wine. apparently there are types that are heavy on the wine with notes of chocolate…and then there are types that are heavy on the chocolate with hints of wine. this one was heavy on the chocolate. which…is that ever a bad thing? i think not.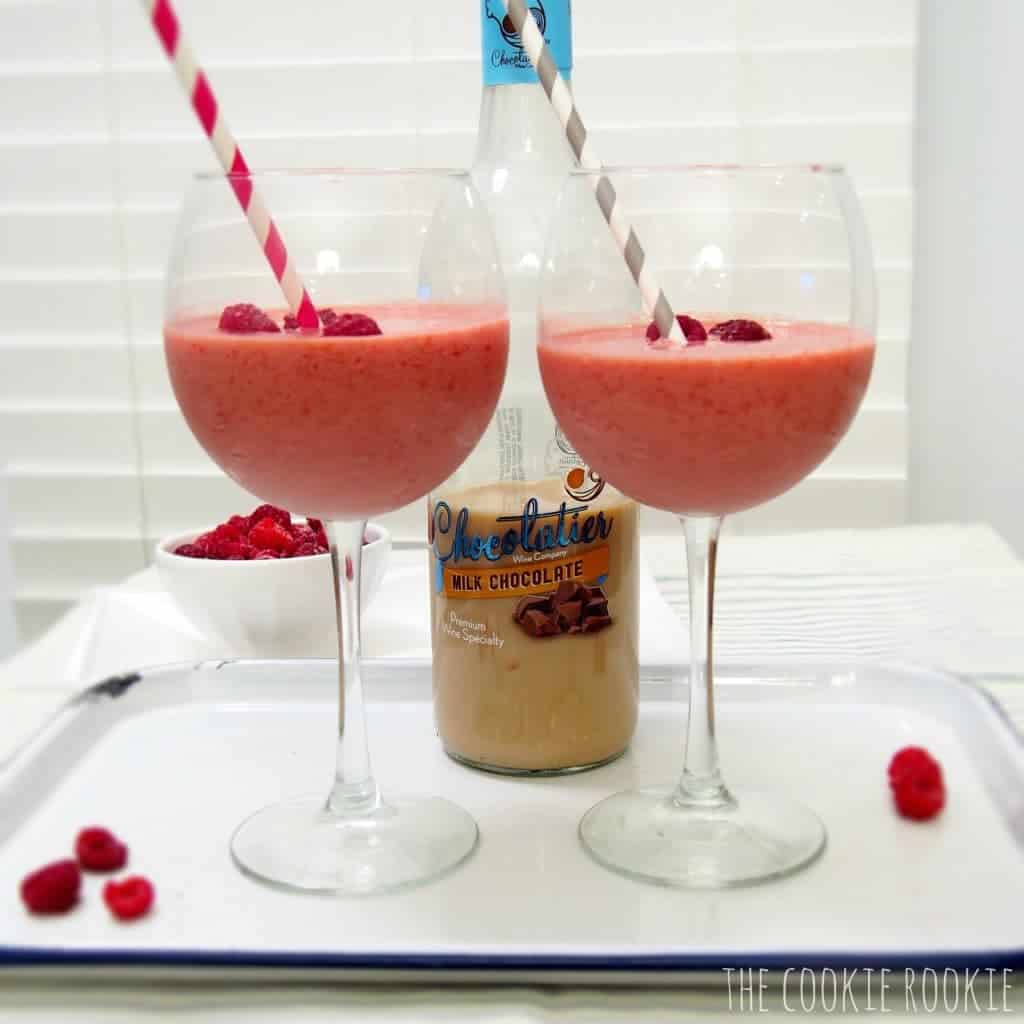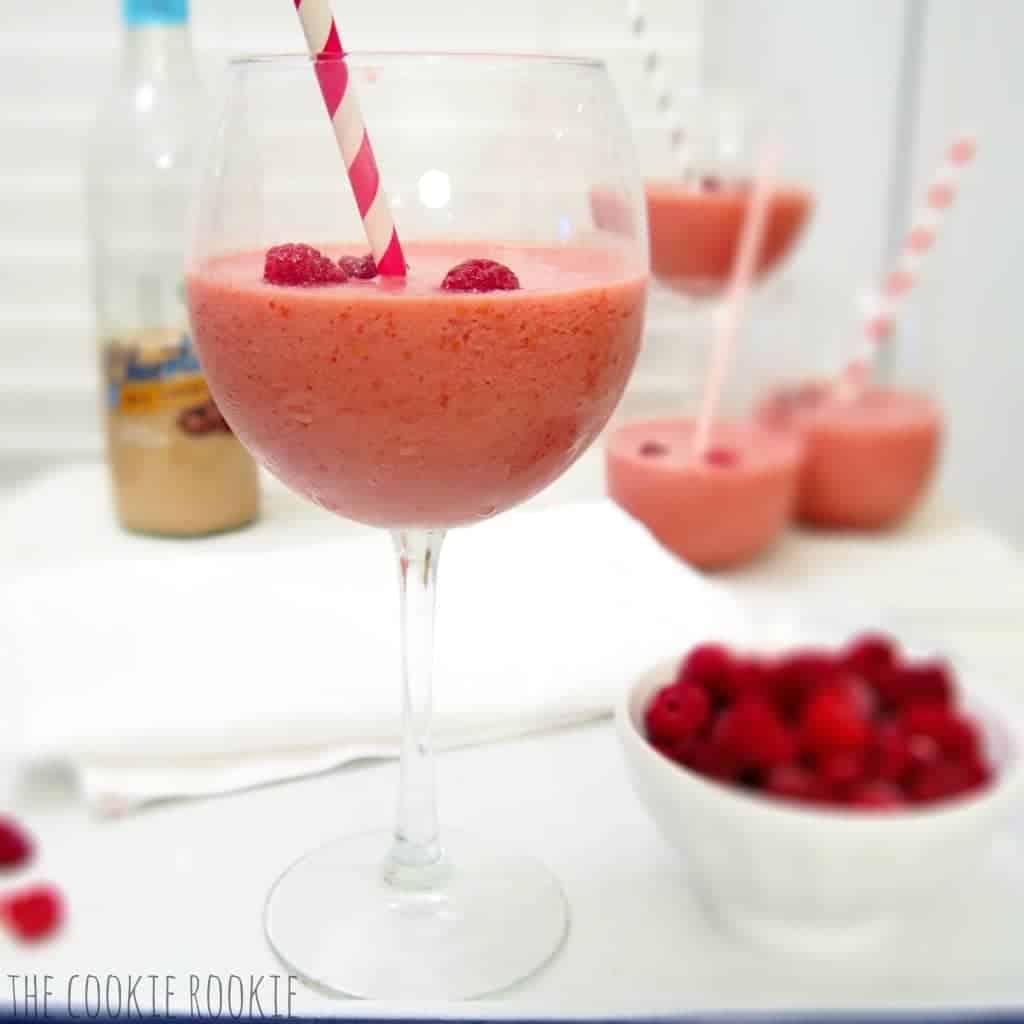 the tart flavor of the raspberries really comes through. perfect!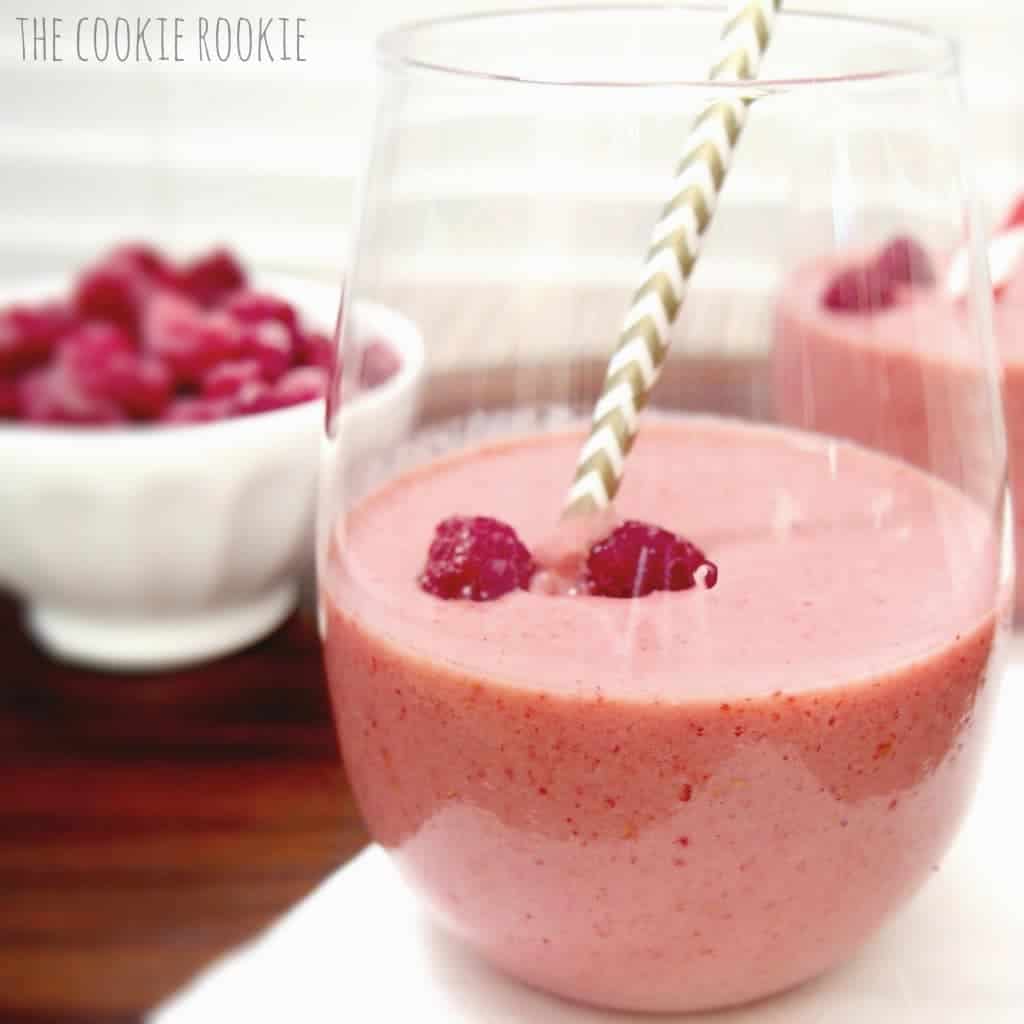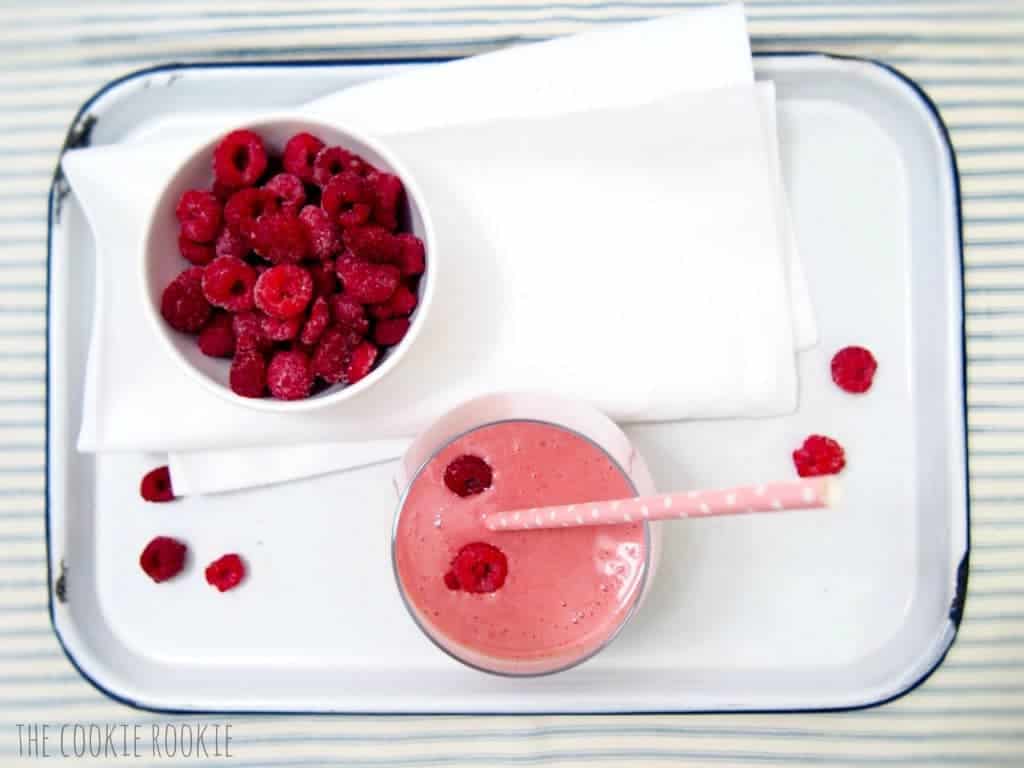 i went a little crazy on the pictures. but they were just so cute! cute straws from groopdealz, and cute props from world market. and a cute drink that was oh so delicious. this might be my new favorite thirsty thursday. but i've had a lot of favorites…so that's hard to say.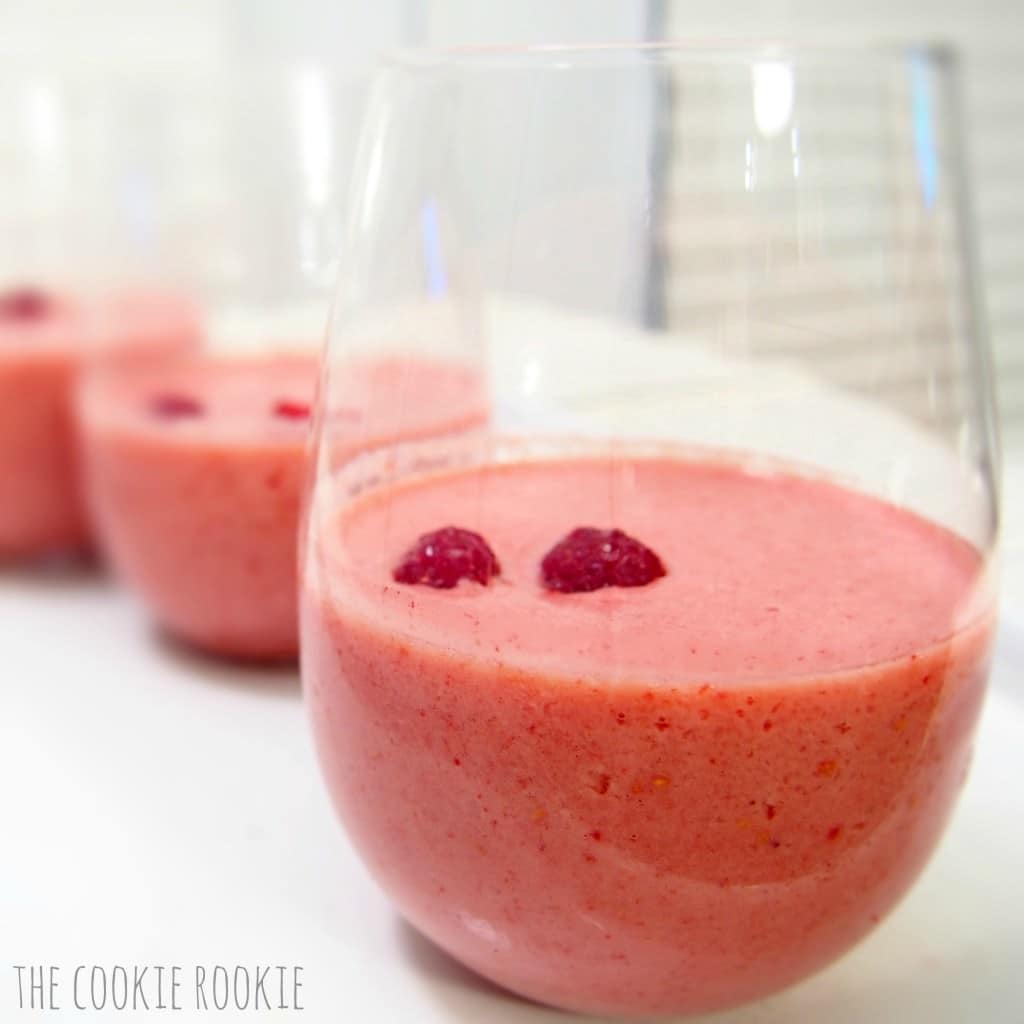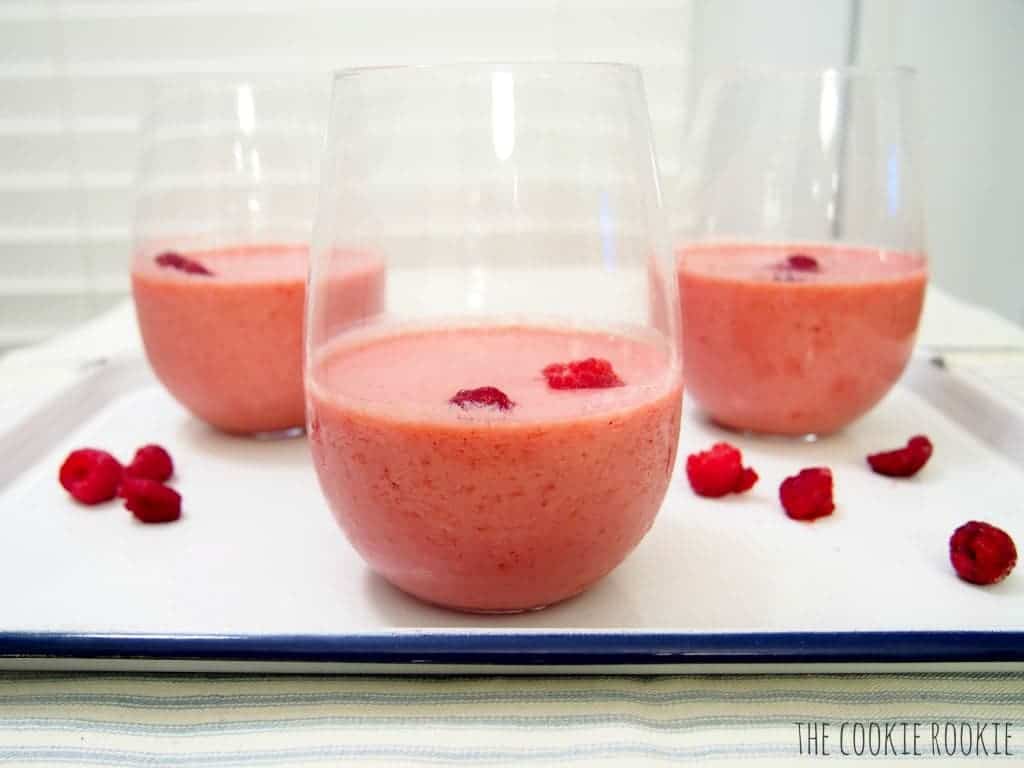 next week i hope to make a valentines sangria…i'm really excited about it. but this week i needed something no fuss and easy. this was the perfect treat.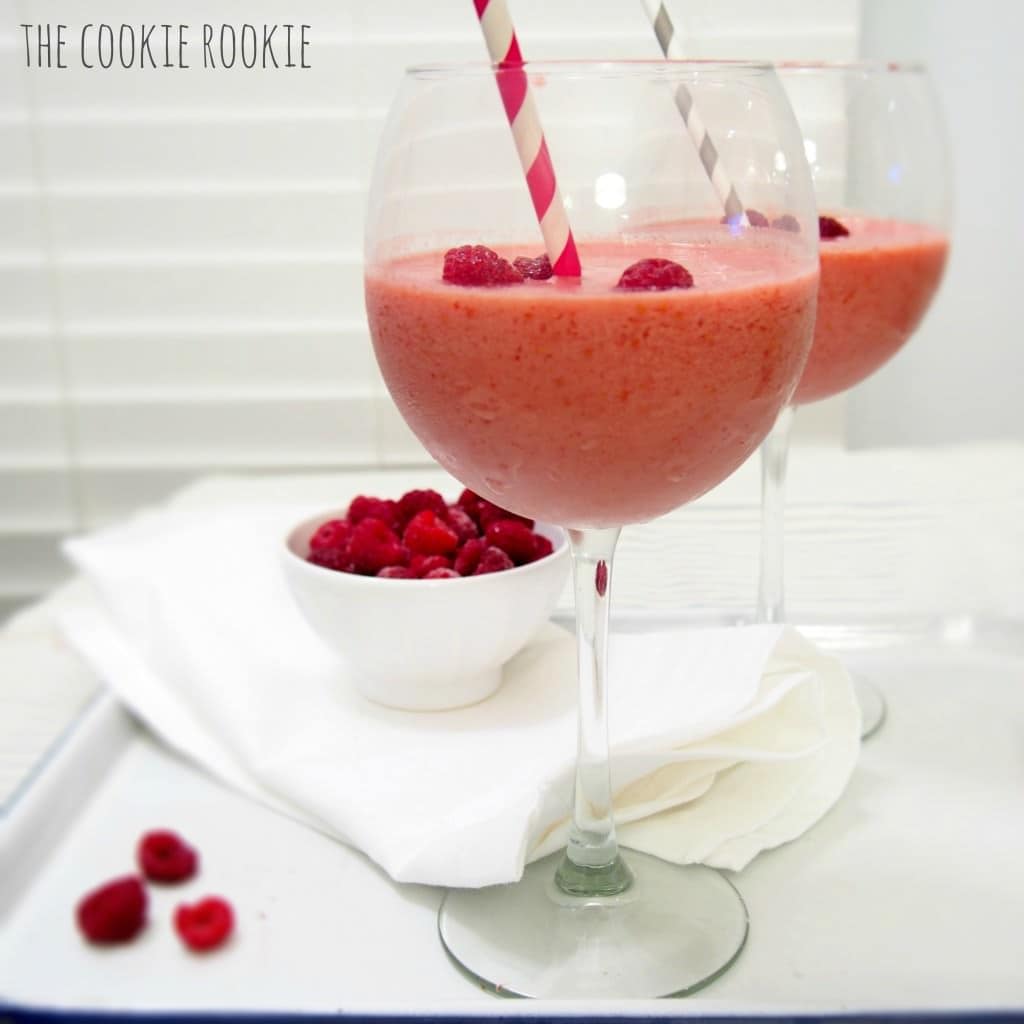 it even feels healthy drinking it. its not…….but you feel like it is :) i mean, almond milk!! no? that's not how healthy smoothies work?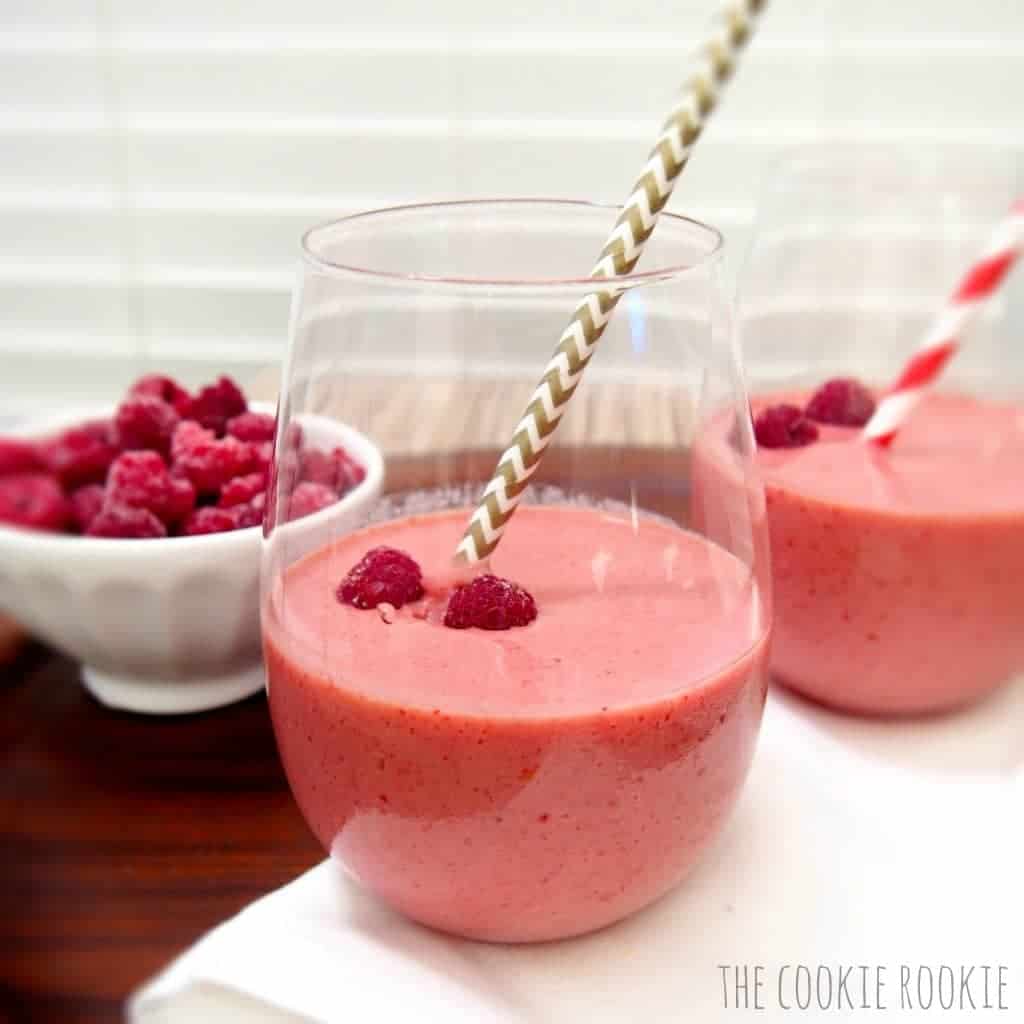 check back tomorrow for a very exciting GIVEAWAY!!!!!! and some exciting news about the blog. good things are happening at The Cookie Rookie!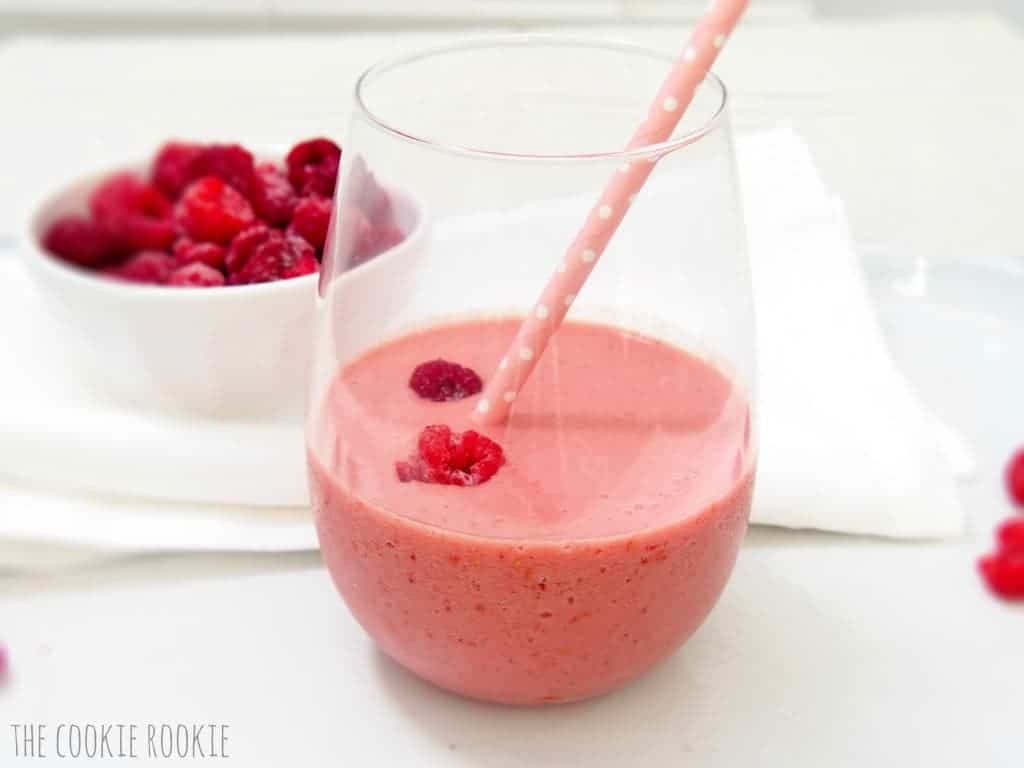 enjoy!!!!! HAPPY THIRSTY THURSDAY :)