This wine smoothie is great for all year round but especially for Valentine's Day! Made with chocolate wine, raspberries and almond milk, it's got a crisp freshness to it and looks great. Plus, you can whip up a batch in no time!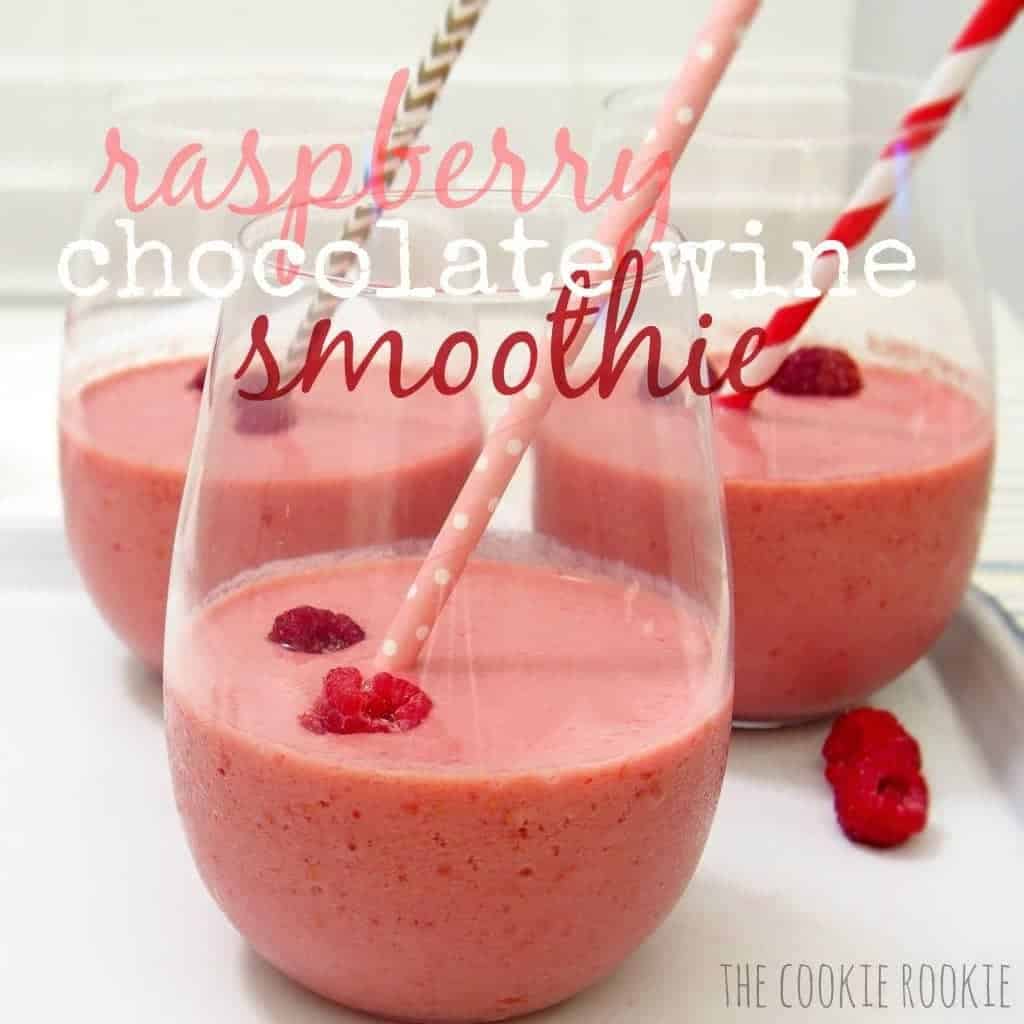 Whether you want to chill in the summer sun or get a bit boozy on Valentine's Day, this Wine Smoothie is perfect for all your cocktail needs. The tang of the raspberries works so well with the chocolate wine, giving you one refreshing boozy smoothie.
Why this wine smoothie is so good
A perfectly pink tipple for Valentine's Day.
Easy to whip up a quick batch for summer parties.
Cooling and refreshing.
Great for chocolate lovers too.
Ingredients
Raspberries – go for frozen as they help chill the smoothie and you can keep any leftover raspberries for future libations!
Chocolate Wine – I went for chocolatier milk chocolate wine as it has a strong chocolate note.
Almond Milk – whichever brand you prefer
How to make this wine smoothie
Put your ingredients into a blender and blend until smooth!
happy countdown to valentines day! i'm so excited about so many recipes and drinks over the next month. SO MANY. this is just the beginning. but you can totally make this one year round. it just happens to be pink…making it perfect for kicking off the vday fun.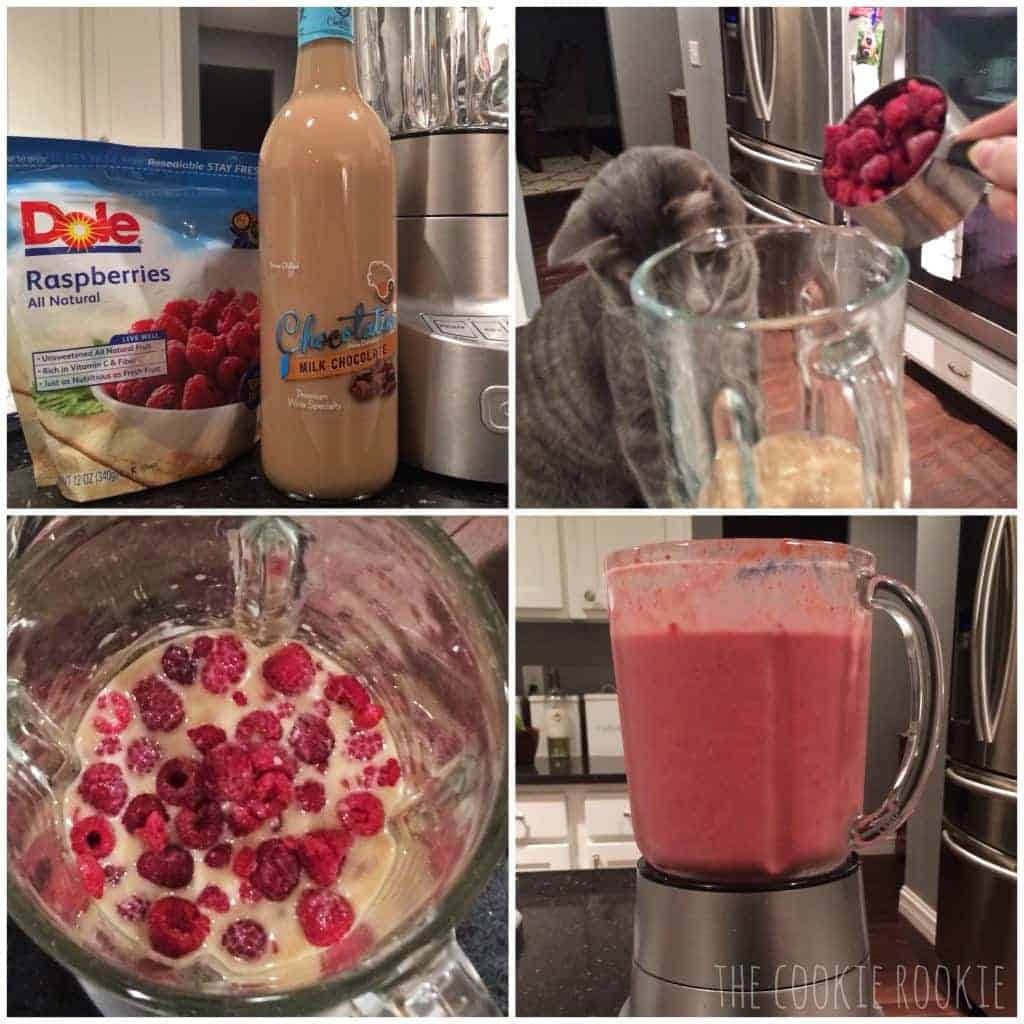 A real crowd pleaser
This wine smoothie can be made with just the fruit and the wine, but i ended up adding almond milk and ice. i liked it with just the two ingredients (and wow that was easy) but adding the milk and ice made it…um…AMAZING. perfection. we were taste testing…and it was actually a little tough to not just finish it right then and there. but the husband of a blogger knows that no food or drink is consumed before pictures are perfected! (pat eats many luke warm dinners these days after waiting for me to finish taking pics! poor guy)
Impress your friends on a hot, summer day with this delicious little number. So simple to make. As well as Valentine's, this really is the perfect drink for a long, holiday weekend. Just be careful, they go down a bit too easily.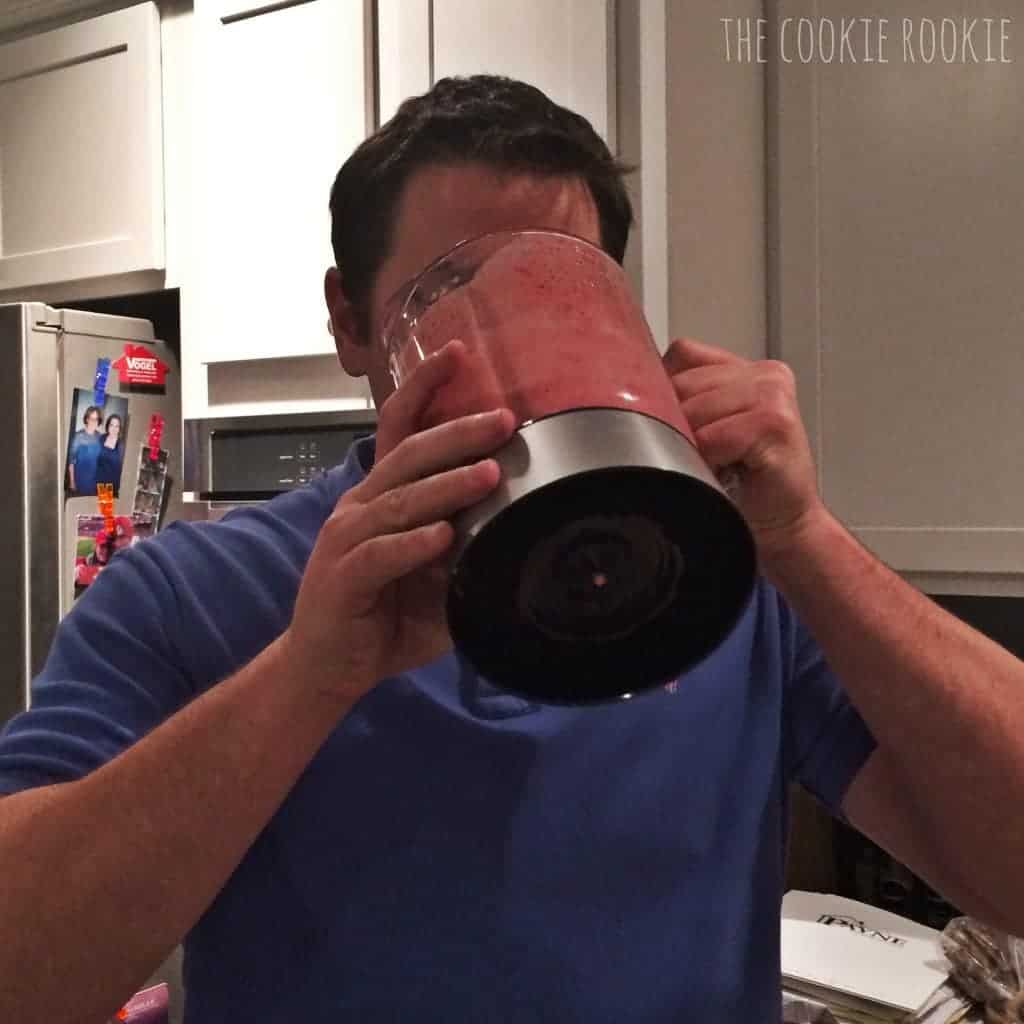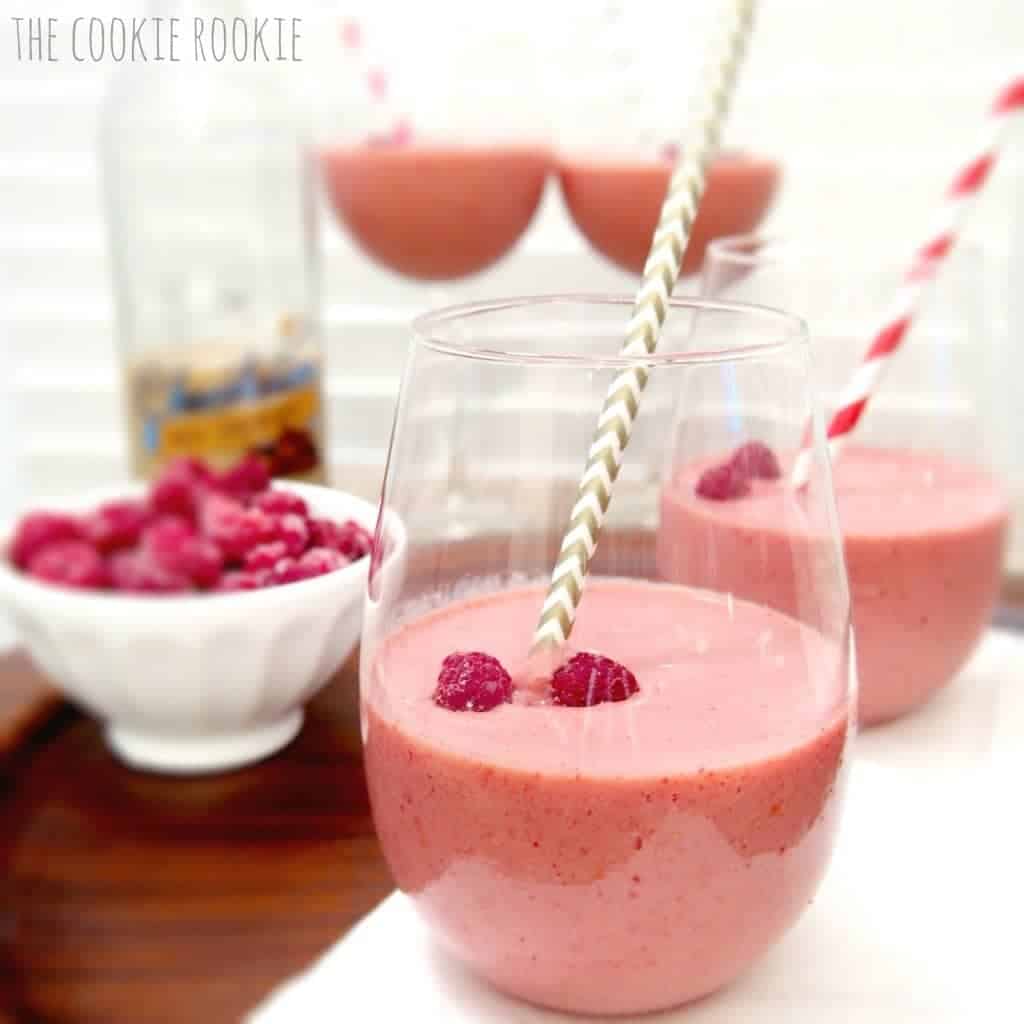 What is chocolate wine?
If you've never had chocolate wine before, it's a mix of chocolate and red wine so basically, it's a wine liqueur. There are types that are heavy on the wine with notes of chocolate…and then there are types that are heavy on the chocolate with hints of wine. this one was heavy on the chocolate. Which…is that ever a bad thing? I think not. Plus it works perfectly with the berries in this wine smoothie.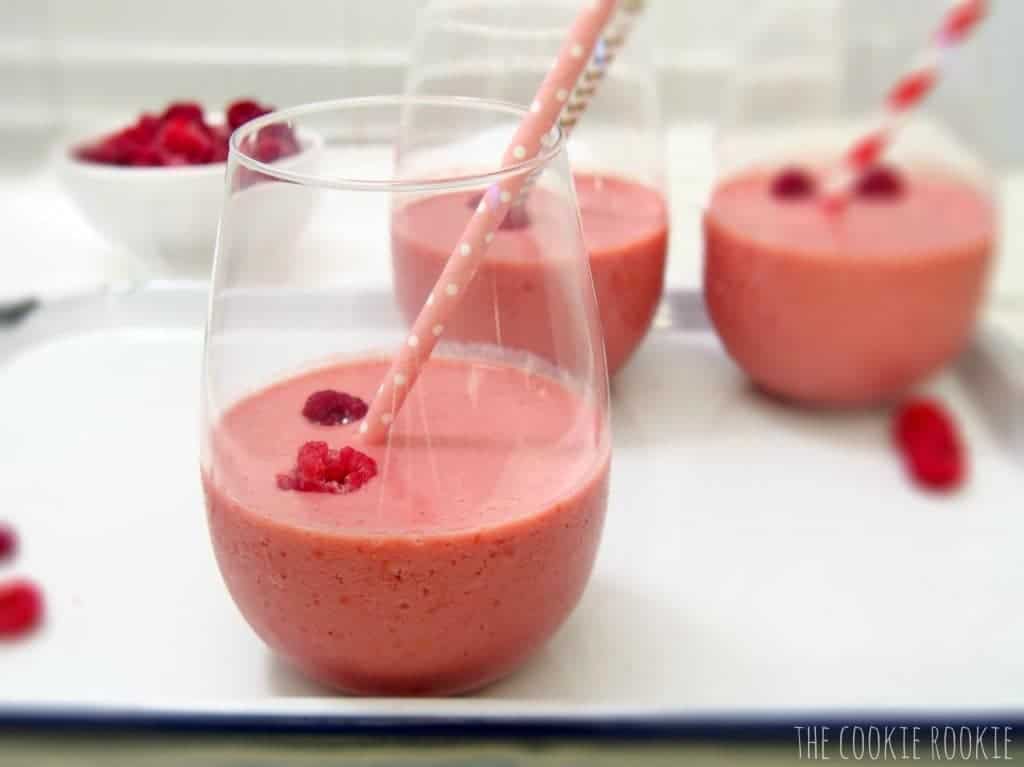 Recipe variations
The tart flavor of the raspberries really comes through, but you can mix it up and try different fruity combos. You could try blackberries for a lightly ore mellow hit, maybe go for mixed berries – get creative with your berries! Cherries and peaches would work a treat too!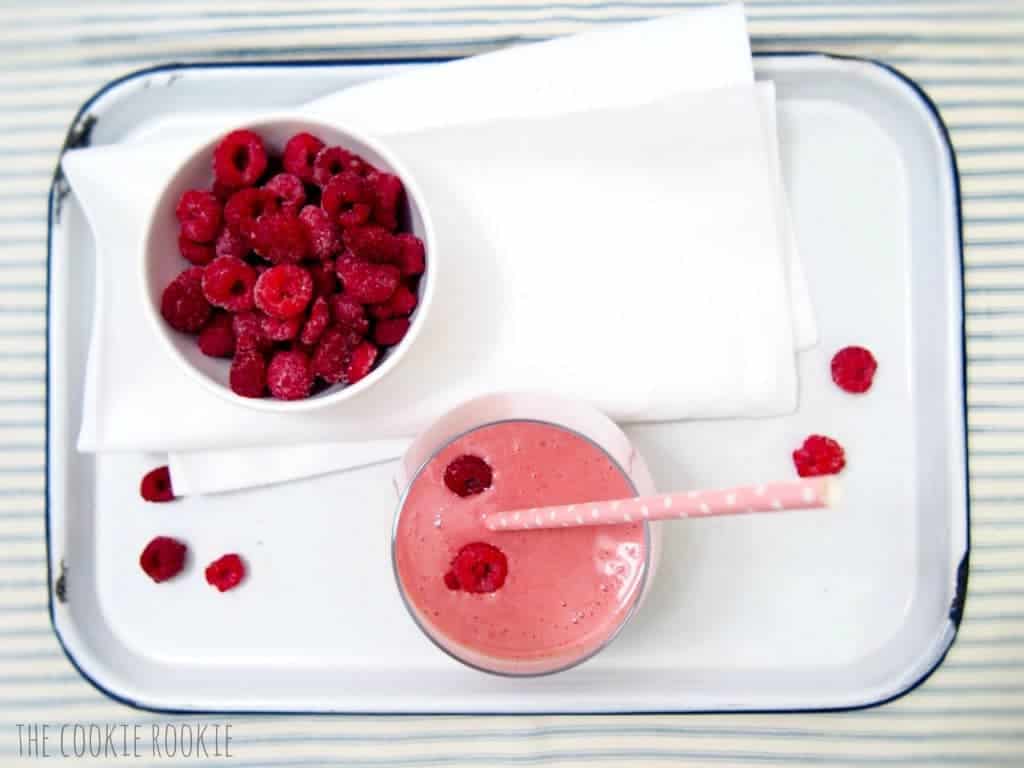 Top Tips
You can omit the almond milk and ice, if you want a stronger, thicker tipple.
Experiment with different berries and fruits, lots of great combinations out there!
Add a touch of lemon juice if you want it less sweet.
Serve with some frozen berries and a straw.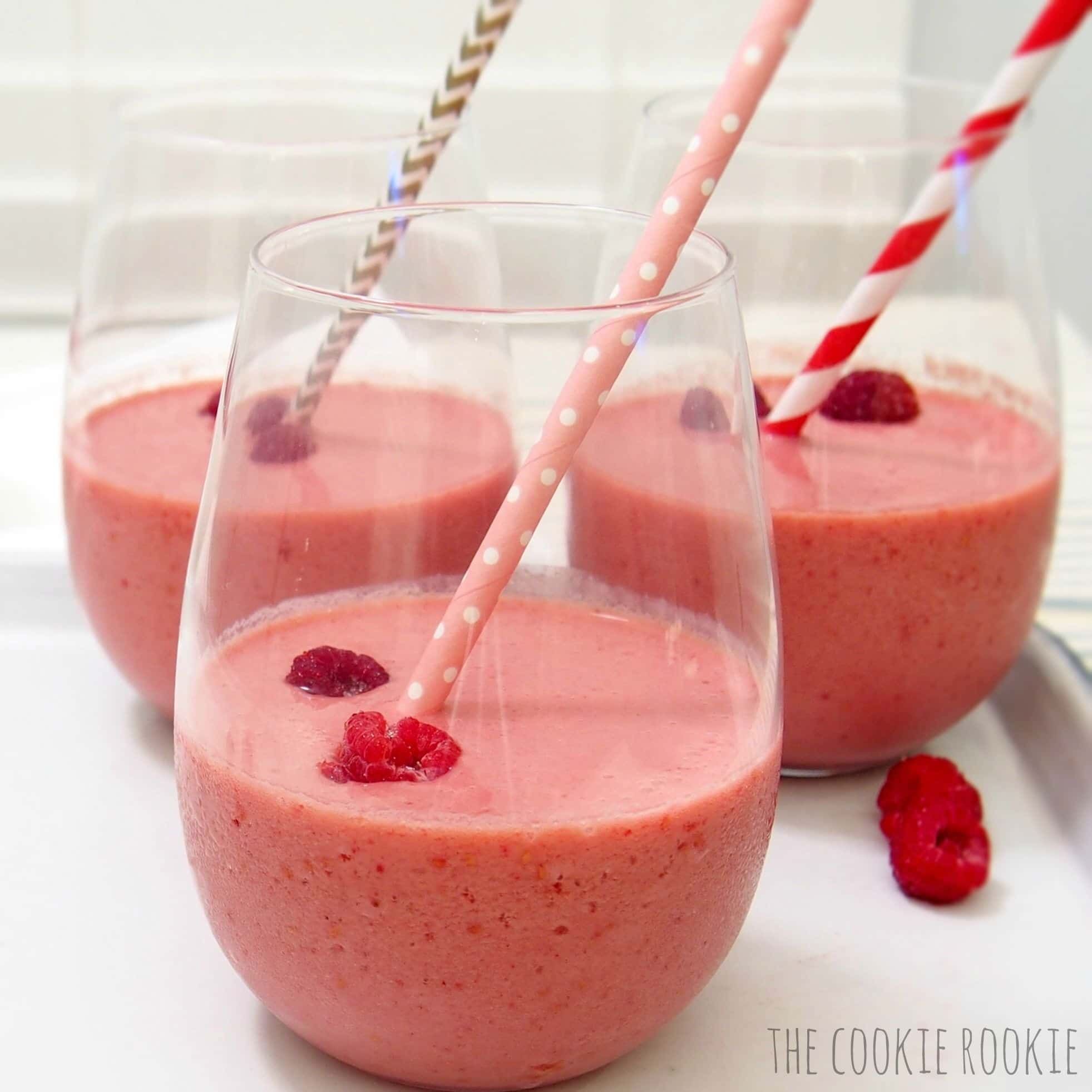 Check out these other delicious cocktails
Have you tried this Wine Smoothie? Feel free to leave a star rating and I'd love to hear from you in the comments below!