Do not skip the perfect homemade croutons when making a salad! The extra step of making these is so easy and you will NOT regret it – trust me!!! You will also never want store bought croutons again. YUM!
Susie here with another how-to! We are working on some amazing Valentine's day recipes…and this crouton recipe is an important part of our valentine's salad!
I am a crouton snob. I am a crouton snob because I have been spoiled by the best croutons – anywhere!! They used to be served at The Pear Tree Restaurant in Bevier, MO, but unfortunately that restaurant burned to the ground last November. Thank goodness they are still served at the family's other restaurant, AJ's Eat & Drink in Macon, MO. These little crunchies are so good, I sometimes stop while traveling through Macon to get a soda and a bag of croutons for a tasty snack.
Anyway, once I tasted the best in 1997, I began looking for a recipe to replicate them.
I came across this recipe December, 1999 while laid-up with a broken foot. I was watching one of the shopping networks (since that was my only means of Christmas shopping that year) and they happened to be selling a cookbook entitled The Recipe Hall of Fame Cookbook, which I purchased for myself. (oops – that wasn't supposed to happen:-) Within the cookbook, I found a recipe for croutons, this recipe, and I gave it a try…after a little tweaking…voila! Terrific, crunchy, spicy, buttery, yummy croutons. These will disappear if left within reach. Seriously, I have to tape a "DO NOT EAT" note to the container so I still have some when it is salad-making time. These are not a true replica of my all-time favorites, but…they are DELICIOUS!!
See below for the detailed recipe. Enjoy!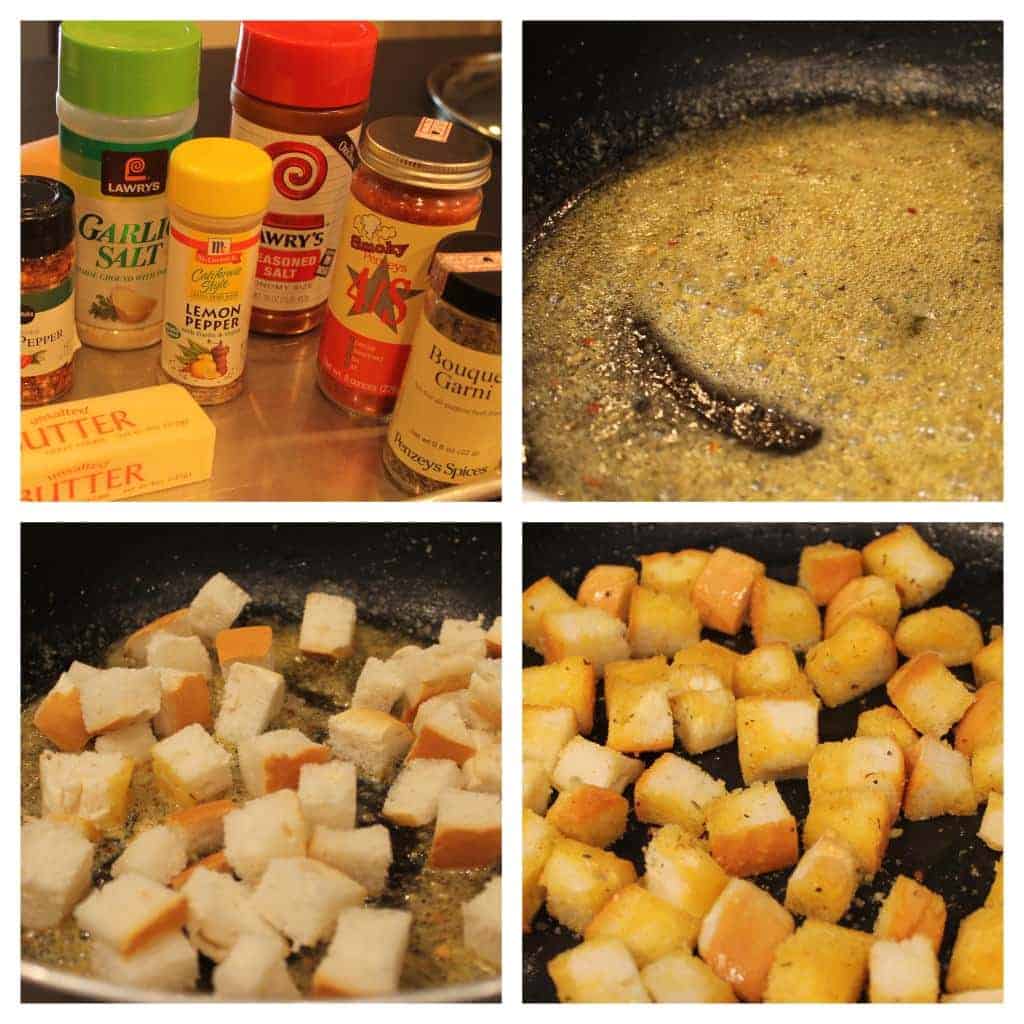 these are so good!! perfect for entertaining.