This MANDARIN ORANGE SALAD with ALMONDS AND CIDER VINAIGRETTE has been a favorite in our family forever! SO flavorful and easy. Such a great salad to throw together anytime!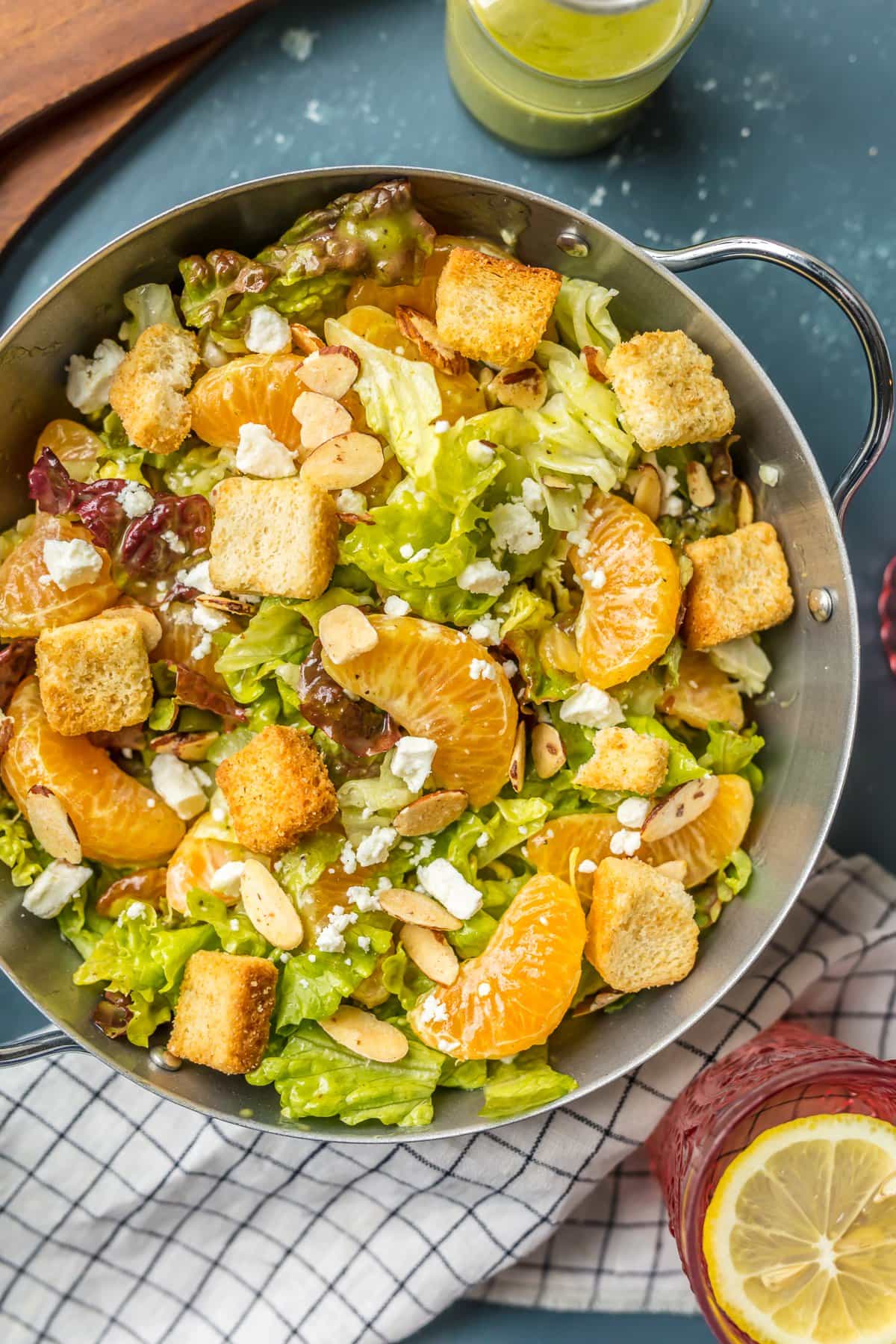 Every household needs a great and easy go-to salad recipe. This MANDARIN ORANGE SALAD WITH ALMONDS AND CIDER VINAIGRETTE has been a favorite of ours for years. My mom always has a great salad on the table with almost every meal, and I'm always secretly hoping for this one. I love the combo of the fruit with the almonds and feta…just SO good! It's crunchy, sweet, savory, and everything else great salads call for. It's SO simple to throw together, and sure to wow any guests at your get together!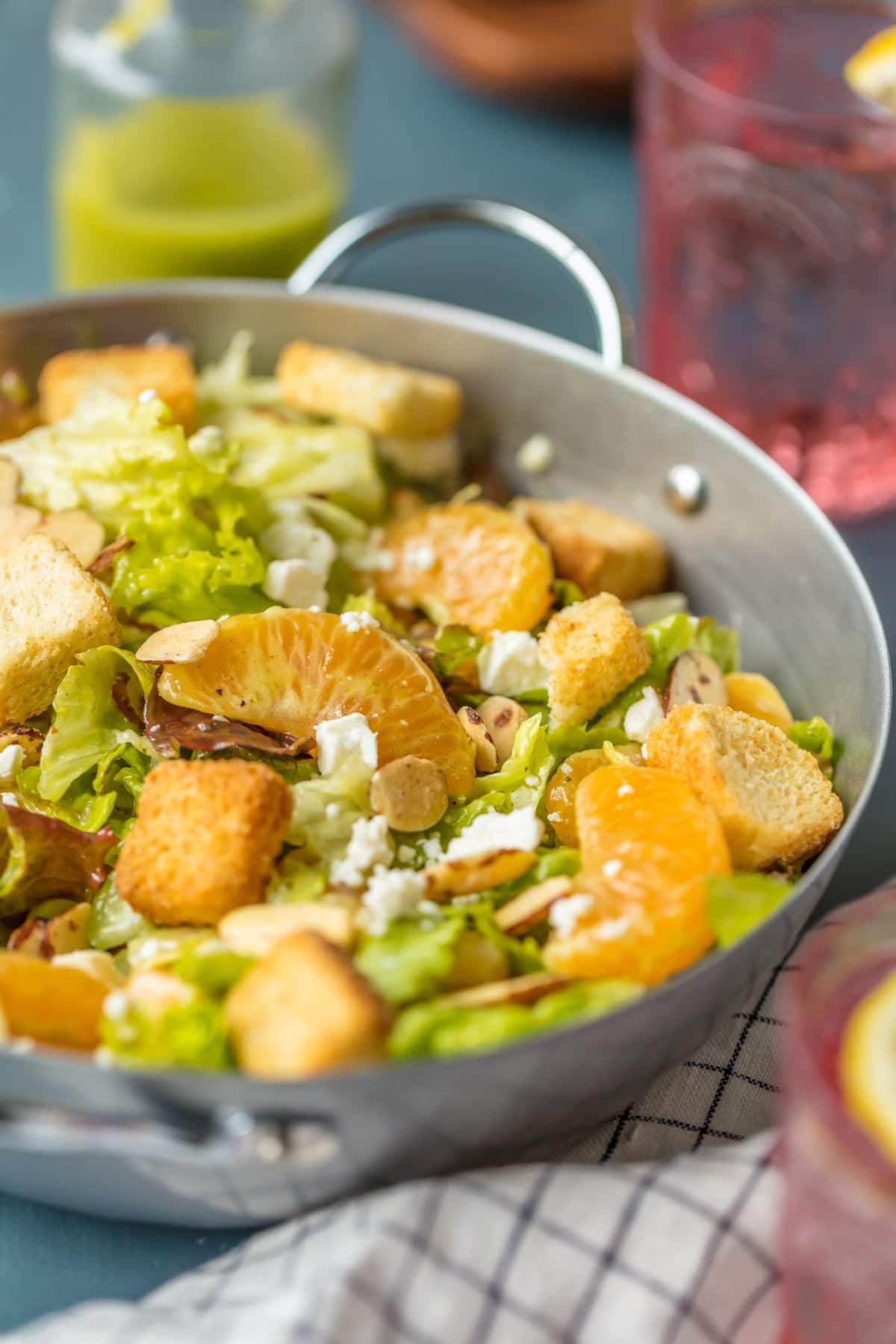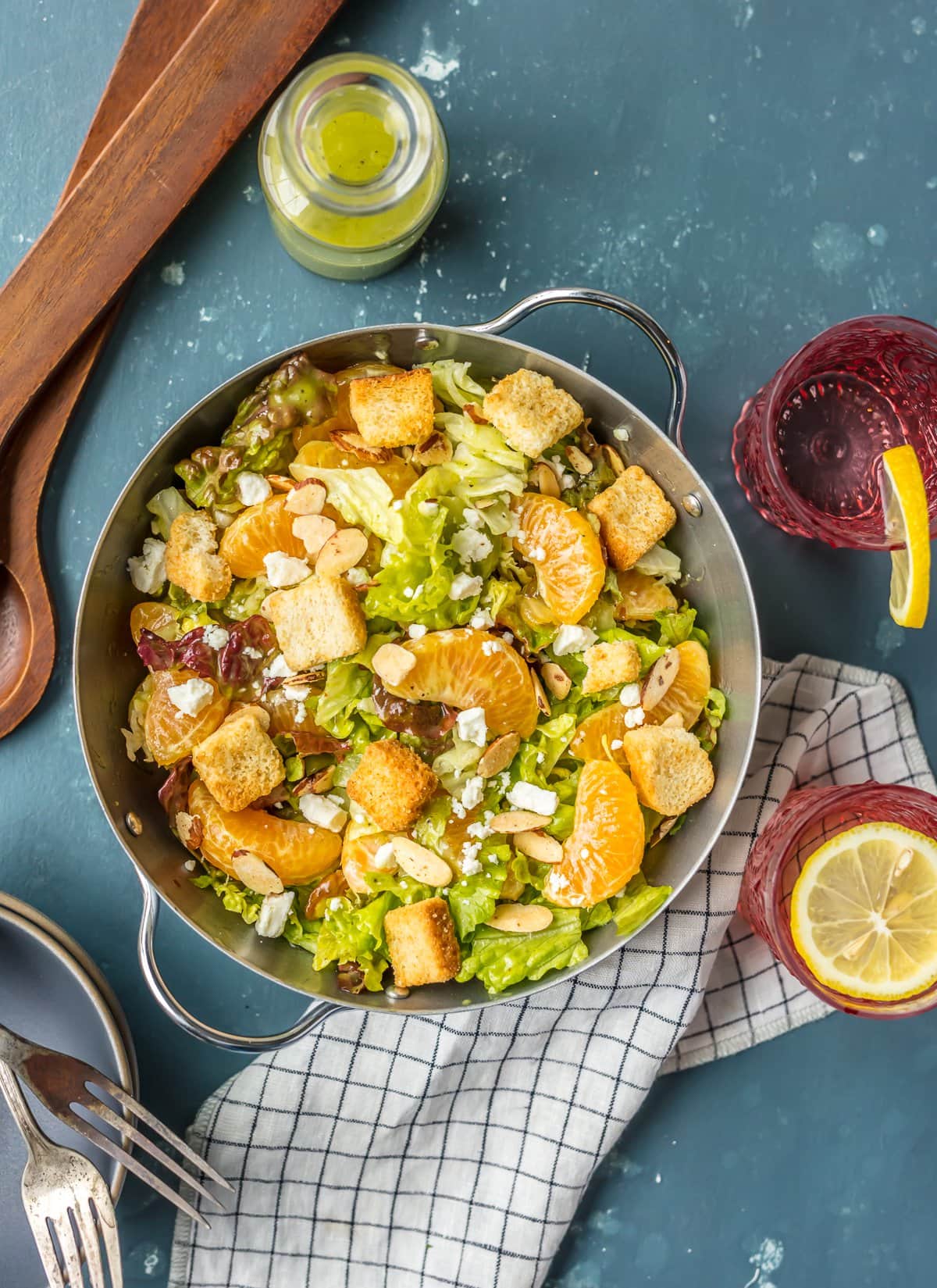 This Mandarin Orange Salad is the type of salad that is the perfect side for any main dish. It's light enough to go with seafood or vegetarian meals, and full of enough flavors to compliment a creamy pasta or steak. A little fruit, a little cheese, and a little crunch. Plus, it's pretty. And that's always a bonus! Nothing beats a bright and colorful salad on a table full of delicious food. We made this with some crisp iceberg lettuce, but its also delicious with spinach! And the cider vinaigrette? MMMMMM.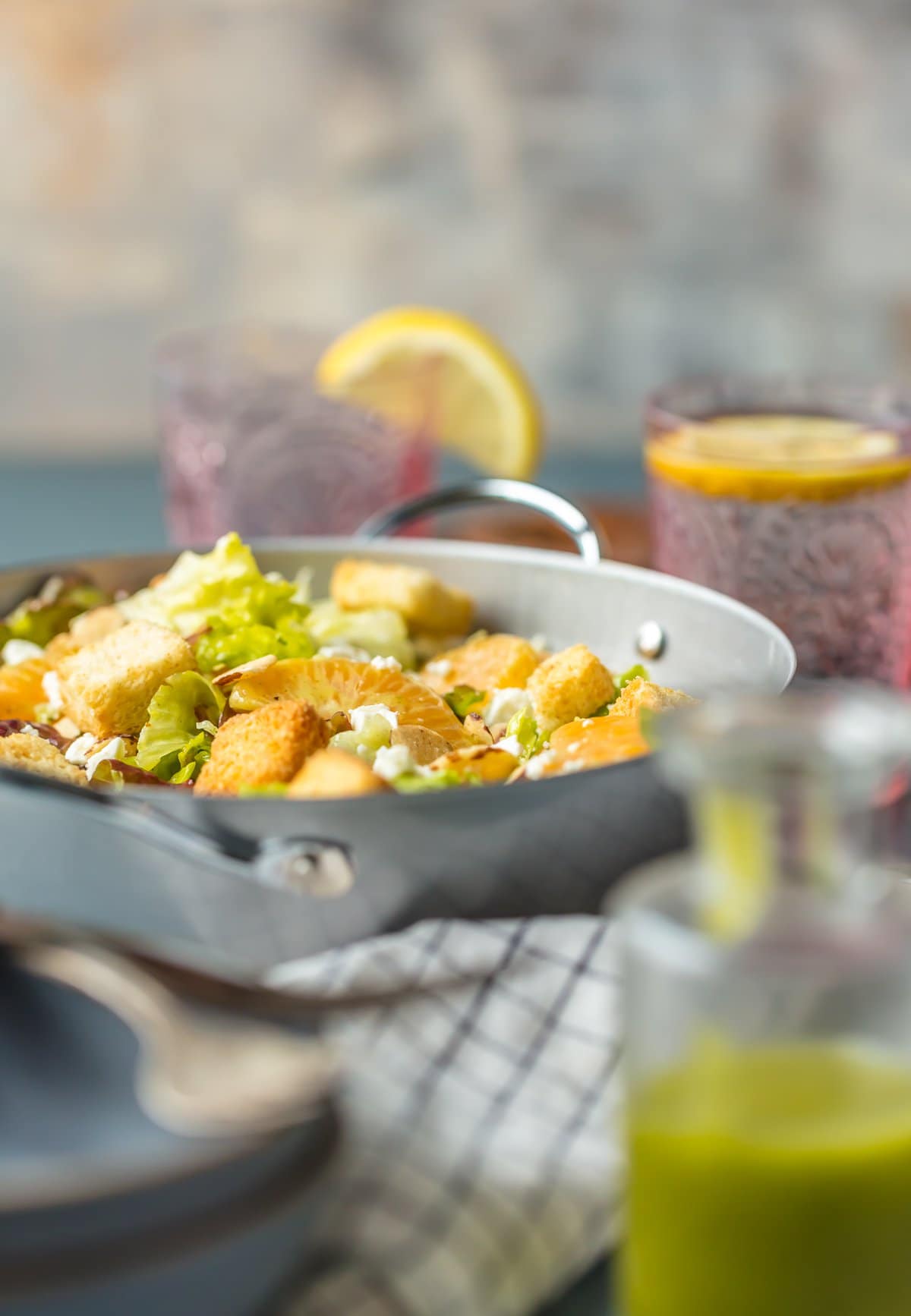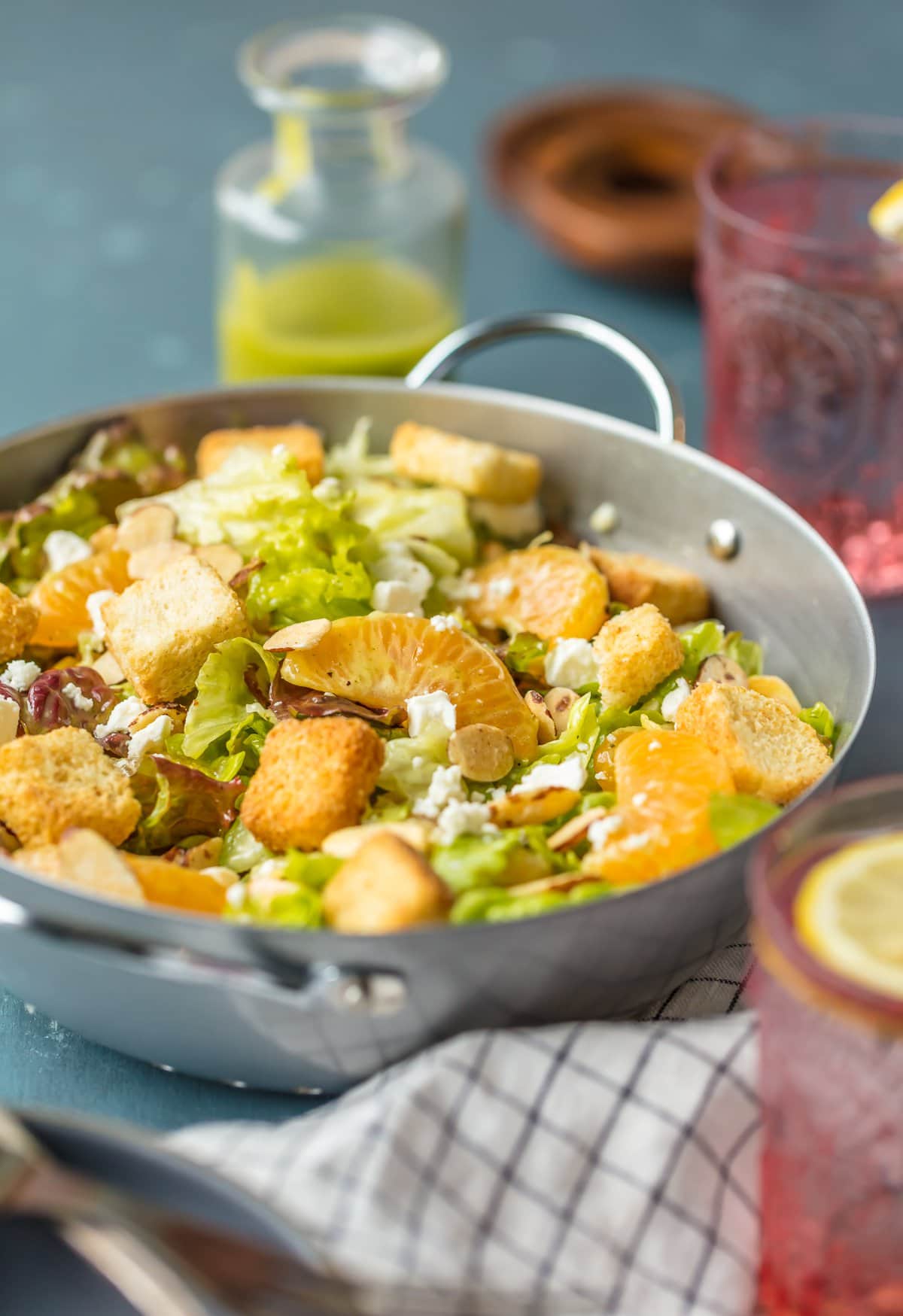 If you're looking for that easy go-to salad recipe, this MANDARIN ORANGE SALAD WITH ALMONDS AND CIDER VINAIGRETTE is just the perfect thing. I have a feeling your family will love it just as much as we do! We have been making it for years, and it's still a favorite. It's great as a side dish, or pop in some protein like chicken and you have an amazing main dish salad!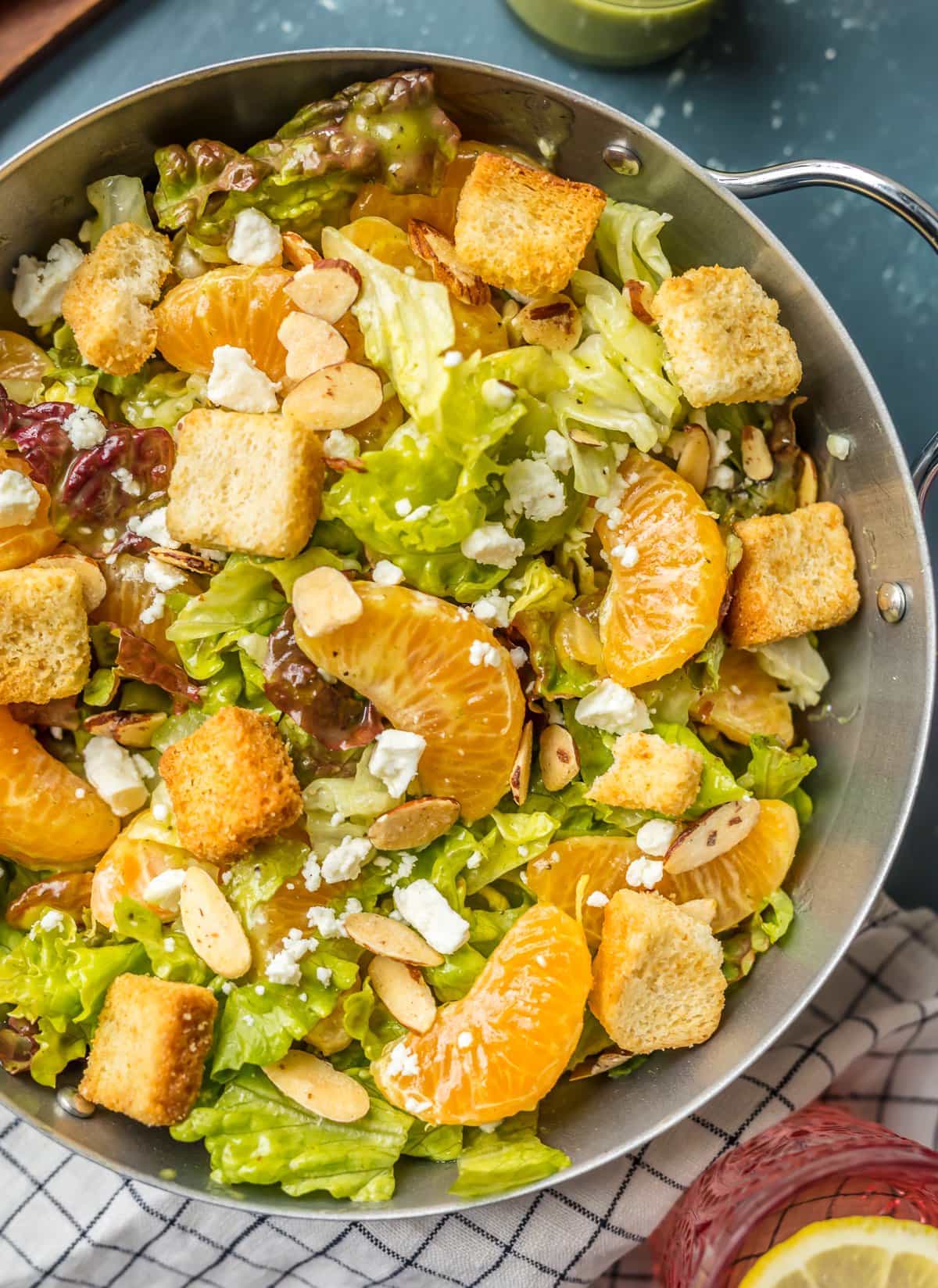 Enjoy!
Mandarin Orange Salad with Almonds and Cider Vinaigrette
10 minPrep Time
10 minTotal Time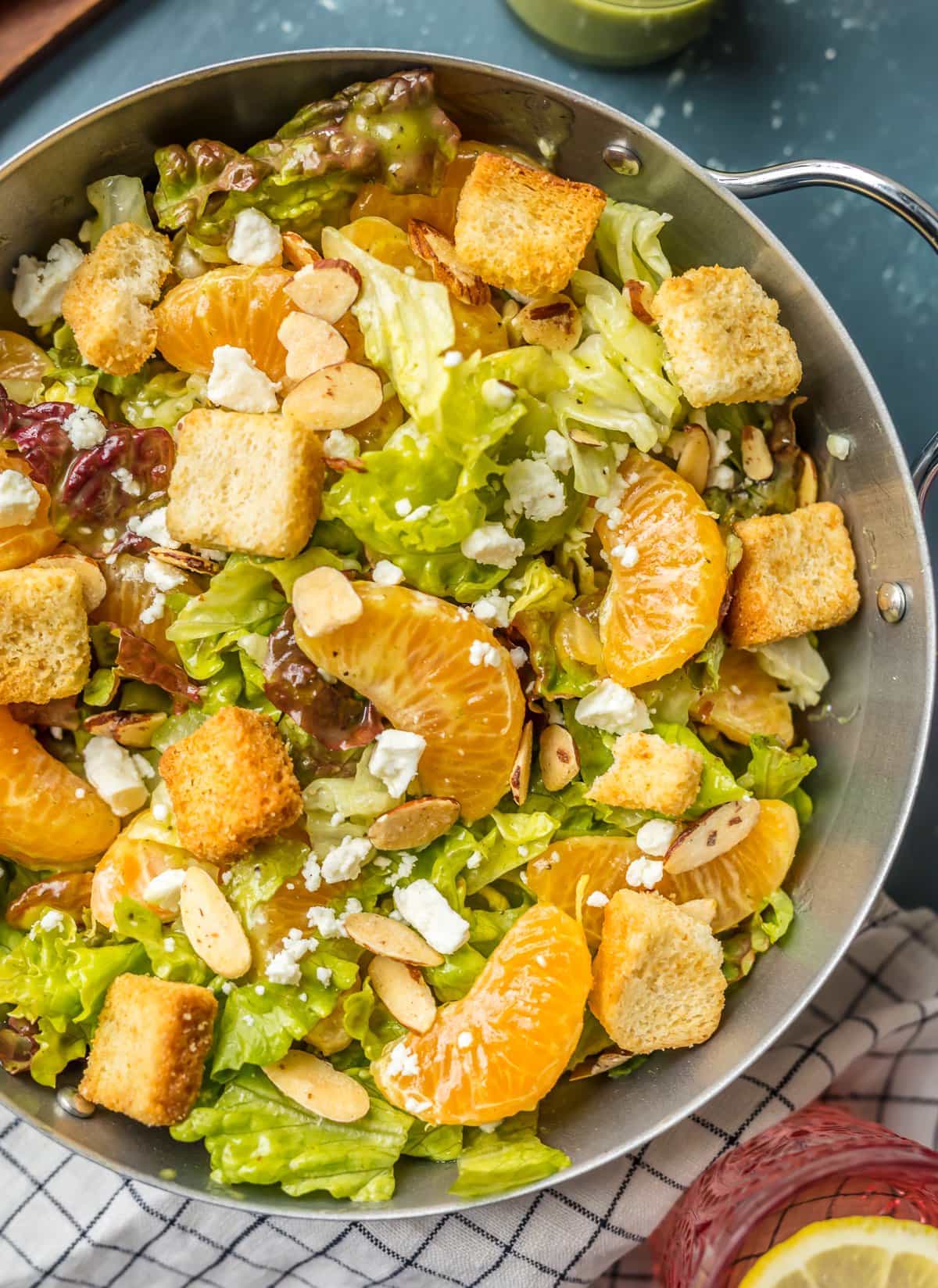 5 based on 1 review(s)
Ingredients
For the Salad:

½ cup Sugared Almonds
½ head Romaine or Bibb lettuce
½ head Iceberg lettuce
½ cup diced celery
½ cup chopped green onions
3 Cuties or Halo Mandarin Oranges, peeled and separated
¼ cup crumbled Feta cheese
Croutons, homemade or store bought

For the Cider Vinaigrette:

2 tablespoons cider vinegar
2 tablespoons granulated sugar
2 tablespoons minced fresh parsley
1 green onion, sliced thin
½ teaspoon kosher salt
½ teaspoon freshly ground black pepper
¼ cup canola or vegetable oil
Instructions
For the Salad:

Combine all ingredients, except the croutons, in a large serving bowl and mix well.

For the Cider Vinaigrette:

Whisk all ingredients together until emulsified. Cover and refrigerate at least one hour. Serve immediately.
*NOTE: If a smooth vinaigrette is desired, blend the dressing with a hand blender or immersion blender.

To serve the salad:

Drizzle salad with enough just enough dressing to lightly coat. Add croutons and gently mix together.
Serve immediately.
Enjoy!
7.6.7
2377
https://www.thecookierookie.com/mandarin-orange-salad/