Hi, and welcome! I'm Becky Hardin, owner and operator of The Cookie Rookie. I'm so excited you're here.
Learning to cook
I founded The Cookie Rookie in 2013 because I desperately needed to learn how to cook. I had just gotten married (and was over 30!), and the idea of cooking for one, let alone two, was scary. Even chopping an onion seemed overwhelming. With the help of my Mom I started documenting my journey to learn how to cook, and in the process conquered the kitchen. I realized that cooking can be so much easier and more fun than I ever imagined. If I can do it, you can do it! I truly believe that together we can cook delicious and easy meals for every occasion.
Easy recipes, everyone loves
I've been cooking recipes every day for over 7 years now, and let me tell you, it's so much easier (and more fun) than I thought. It was crazy how quickly I was able to start getting creative on my own and developing recipes for our family. I hope to help you do the same.
On The Cookie Rookie you'll find EASY recipes for every occasion. I try to keep the ingredient lists and instructions short and simple, and make sure that every recipe is the kind the entire family will love.
Notable Brand Mentions
Along the way I've been featured in magazines, online, and even cooked on national TV. What a fun ride. Please join in and become part of the family! Here are some of the awesome places we've been honored to be featured over the past 7 years.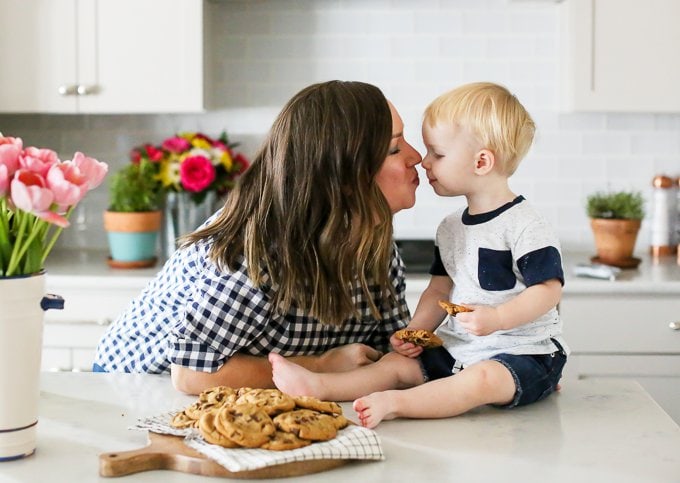 Easy Recipe Ideas
Here on The Cookie Rookie you'll find over 1000 SIMPLE recipes, everything from dinners to cocktails. I strive to keep cooking engaging and delicious, while fast and easy. If you're wanting to learn how to cook, or just want some quick meals to have in your back pocket, this is the place for you.
If this is your first time here, be sure to browse our Recipe Index to find all the inspiration you need to jump in and get cooking. From appetizers to desserts to cocktails to mains, we have you covered. We promise we will make it as painless as possible. Enjoy!