This homemade brownie mix recipe is better than anything you'll find in a box. Just whip up a few ingredients to store for later, and you'll be ready to make the best brownies ever, anytime. No trip to the grocery store needed!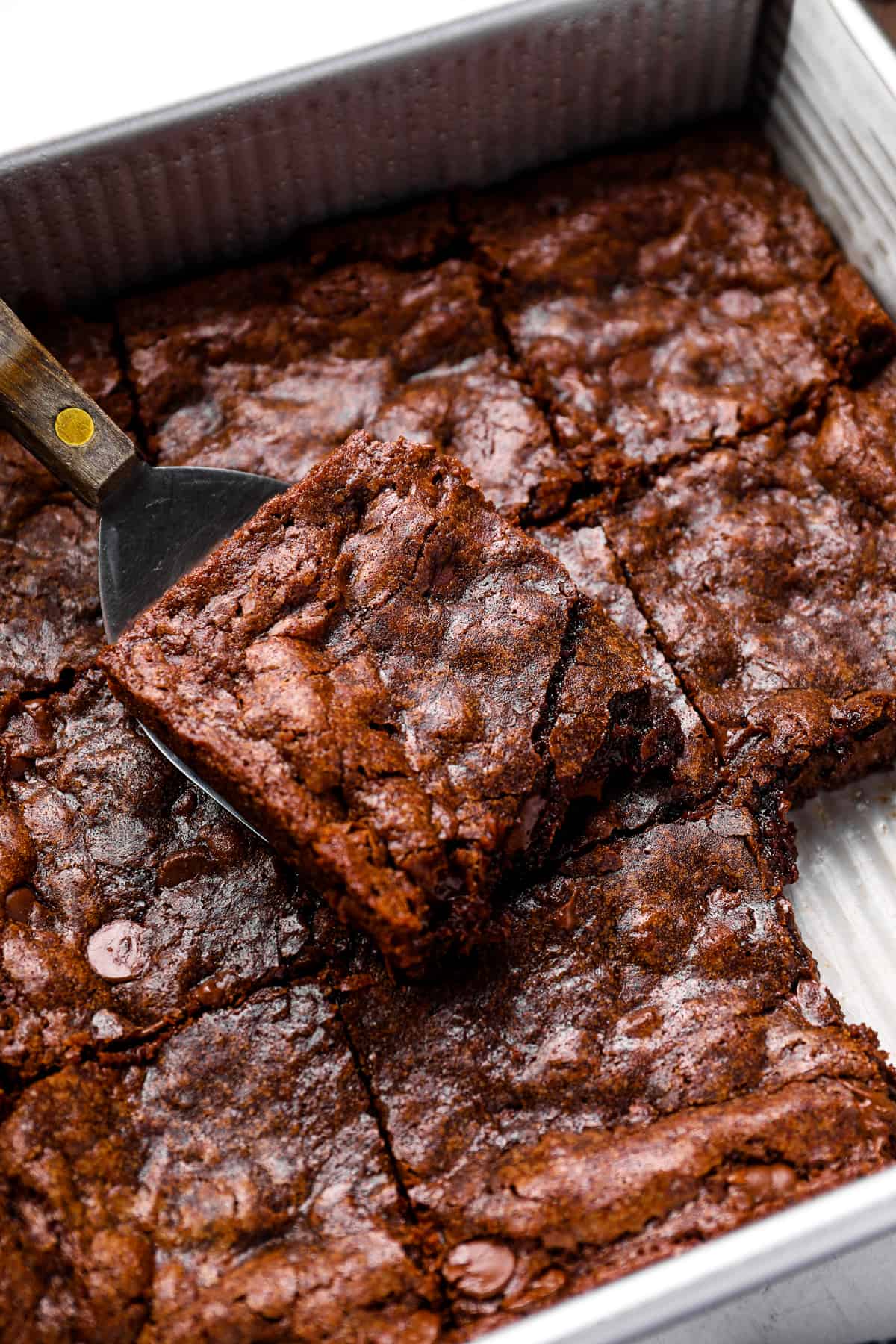 Best Brownie Mix
Making a batch of brownies is a tried and true tradition. Nothing beats the chocolate-filled deliciousness of this baked treat! But if you want the best flavor, skip the store-bought boxes and make this homemade brownie mix instead.
The only benefit you get from the prepackaged stuff is pre-mixed dry ingredients, but that's so easy to do on your own. Combine a few simple things, store the mix in a jar, and it'll be ready to grab the next time you're craving brownies. You won't even need to run to the store!
Besides the ease of this recipe, the dry ingredient mix leads to some of the best brownies you'll ever taste. So delicious!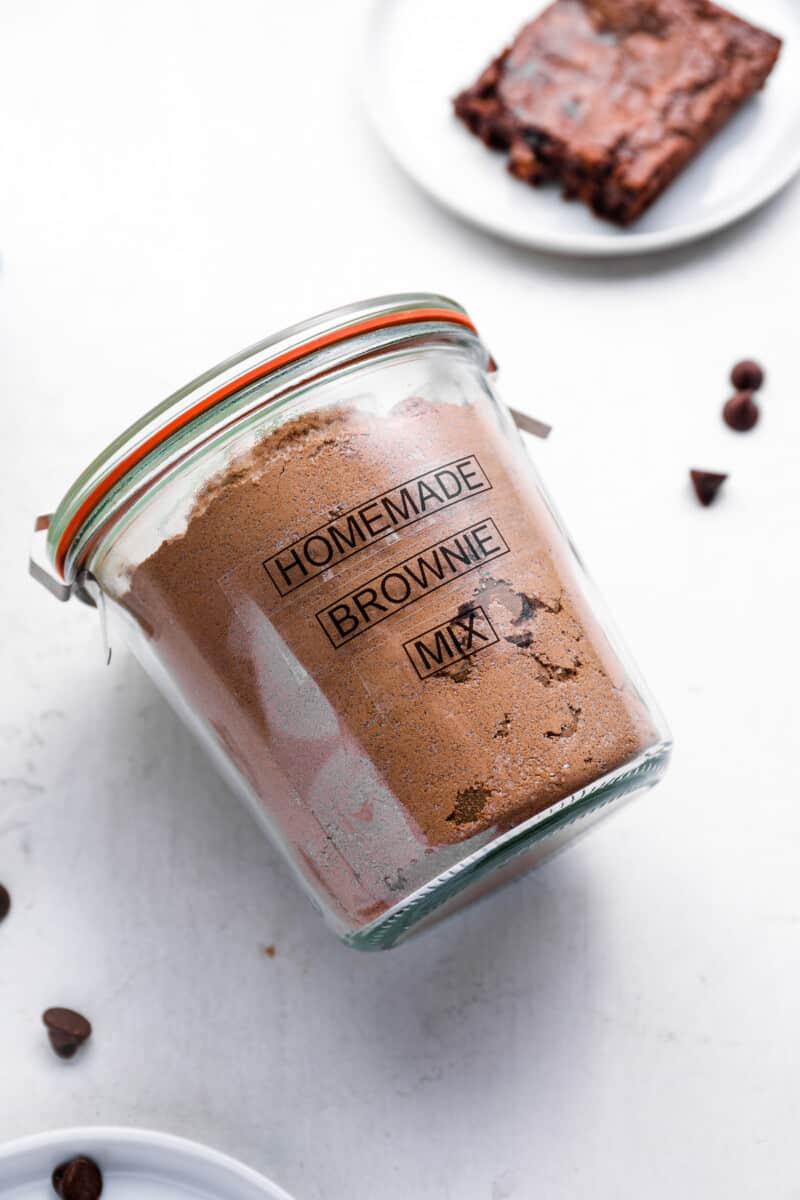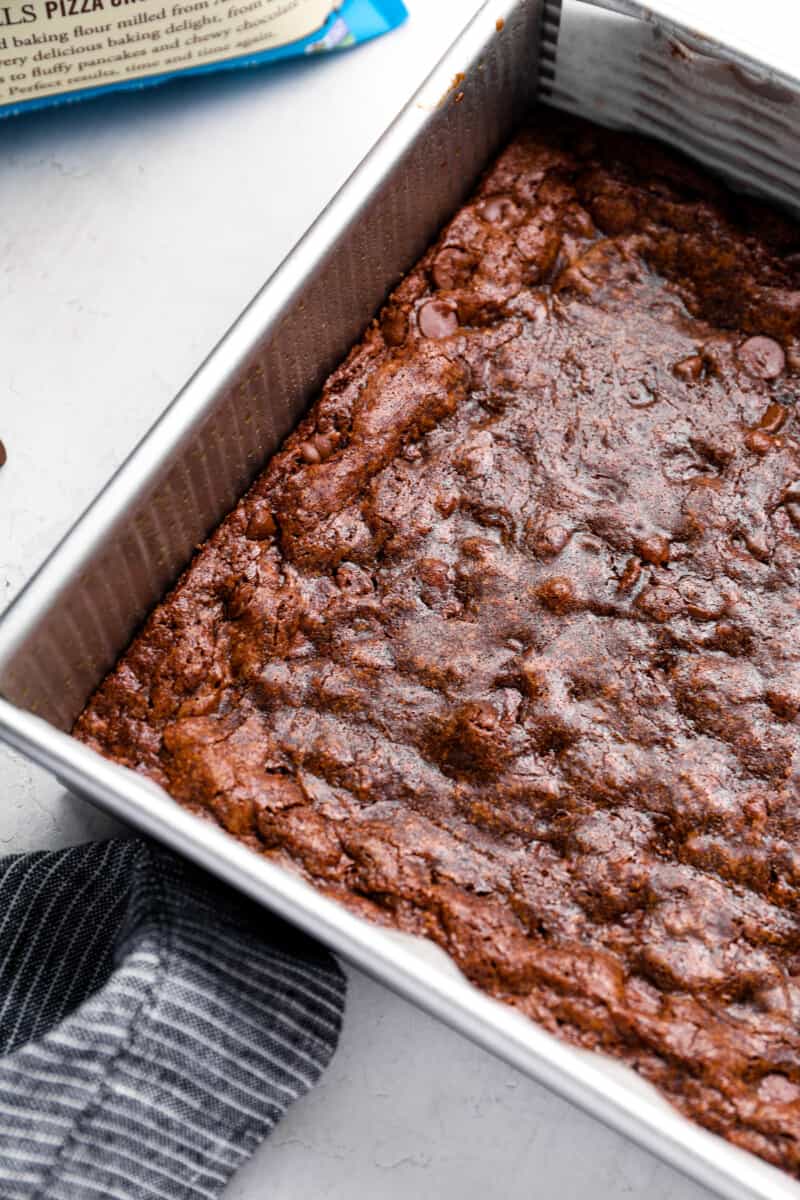 How to Make Brownie Mix
You can jump to the recipe card for full ingredients & instructions!
Simply whisk together the dry ingredients to make the mix, then stir in the chocolate chips.
Store the mix in an airtight container, jar, or resealable bag until you're ready to use it.
To bake, combine the brownie mix with the wet ingredients, pour the batter into a pan, and bake until fully cooked through.
Best Baking Ingredients
For this recipe I used Bob's Red Mill's Unbleached White All Purpose Flour. We use this in every baking recipe that calls for all-purpose flour. Quality matters and Bob's Red Mill is consistently the highest quality on the market.
Bob's Red Mill strives to be baker's go-to when it comes to flour, baking alternatives, oats, and more. I always make my way to their section of the baking aisle, especially around Christmas time.
I love the resealable bag and trusted name. I'm so proud to represent their brand in my baking recipes.
Here are some of my other favorite Bob's Red Mill Recipes: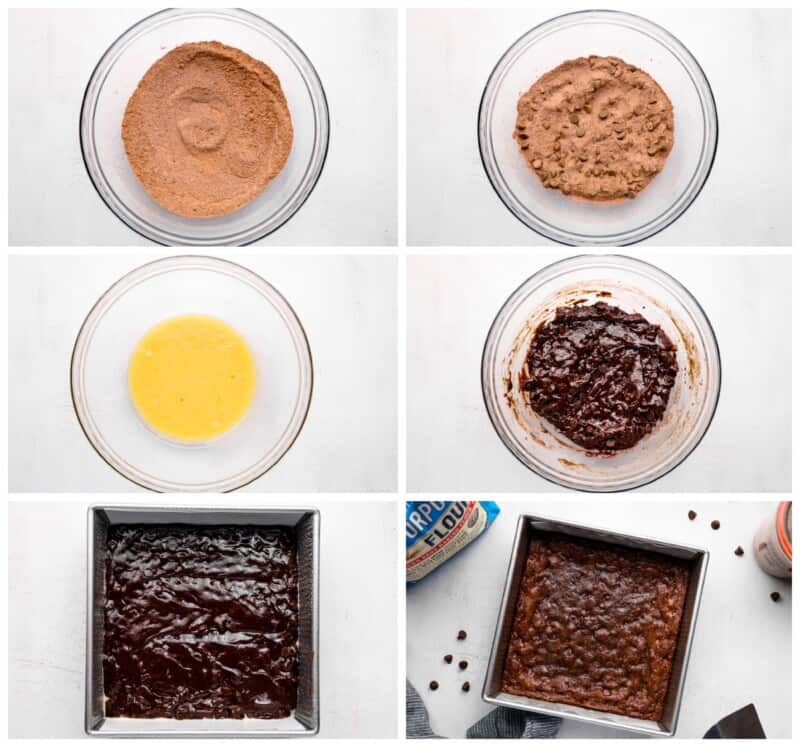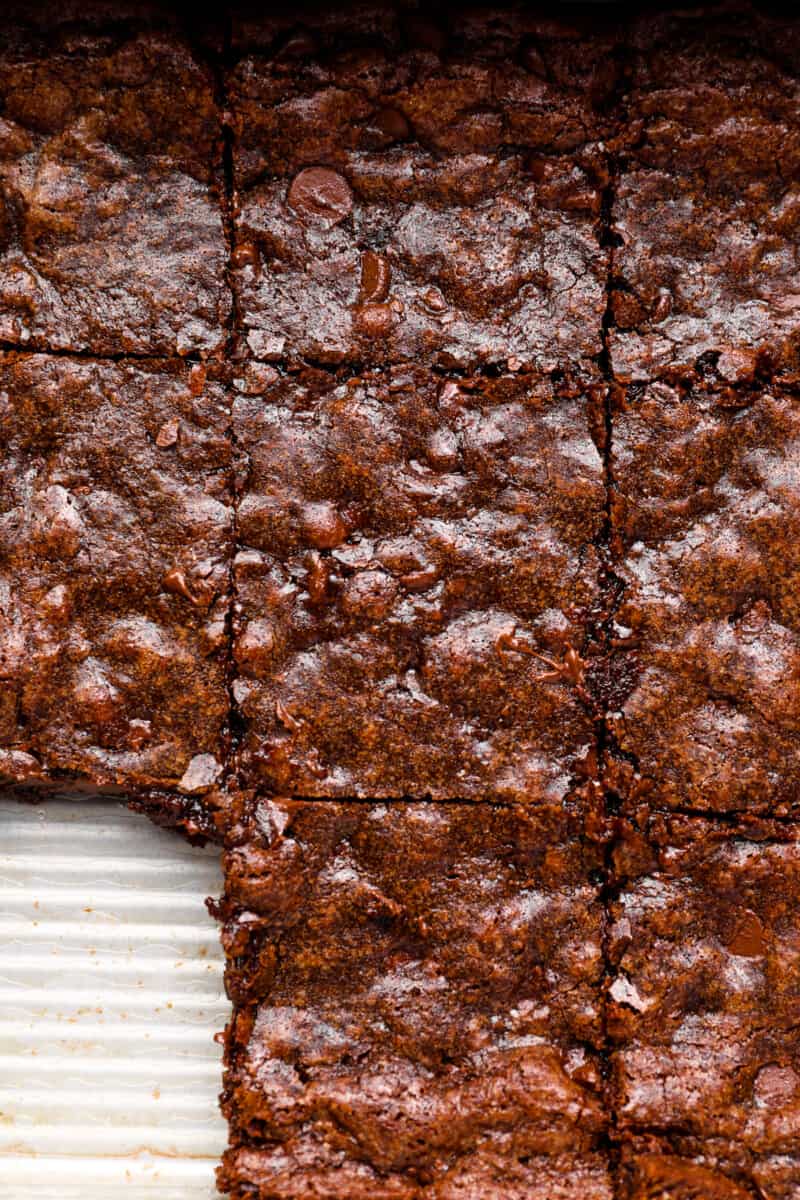 What is homemade brownie mix made of?
Homemade brownie mix is made of sugar, cocoa powder, all-purpose flour, baking powder, and salt. This can be stored in an airtight container and used to quickly make brownies any time a craving strikes!
What is the best cocoa powder for homemade brownie mix?
While you can use any unsweetened cocoa powder you prefer, I like to use Dutch-process cocoa powder here because there isn't any baking soda to neutralize the acidity of natural cocoa powder.
Should I add espresso powder to homemade brownie mix?
It's totally optional! You won't taste it, though. I find that a bit of espresso powder enhances the chocolatey flavor of these brownies, but you can leave it out if you prefer.
Can I make brownies with butter instead of oil?
Absolutely! Use an equal amount of melted unsalted butter in place of the oil. It adds a lot of great flavor! The brownies may not be as moist, though! I like sometimes use half oil and half butter to get the benefits of both!
This homemade brownie mix makes a great gift too. It's easy to make a few batches of the dry mix, pour it into well-sealed jars, and hand them out to friends, family, teachers, co-workers, or anyone who might like some chocolatey brownies (everyone).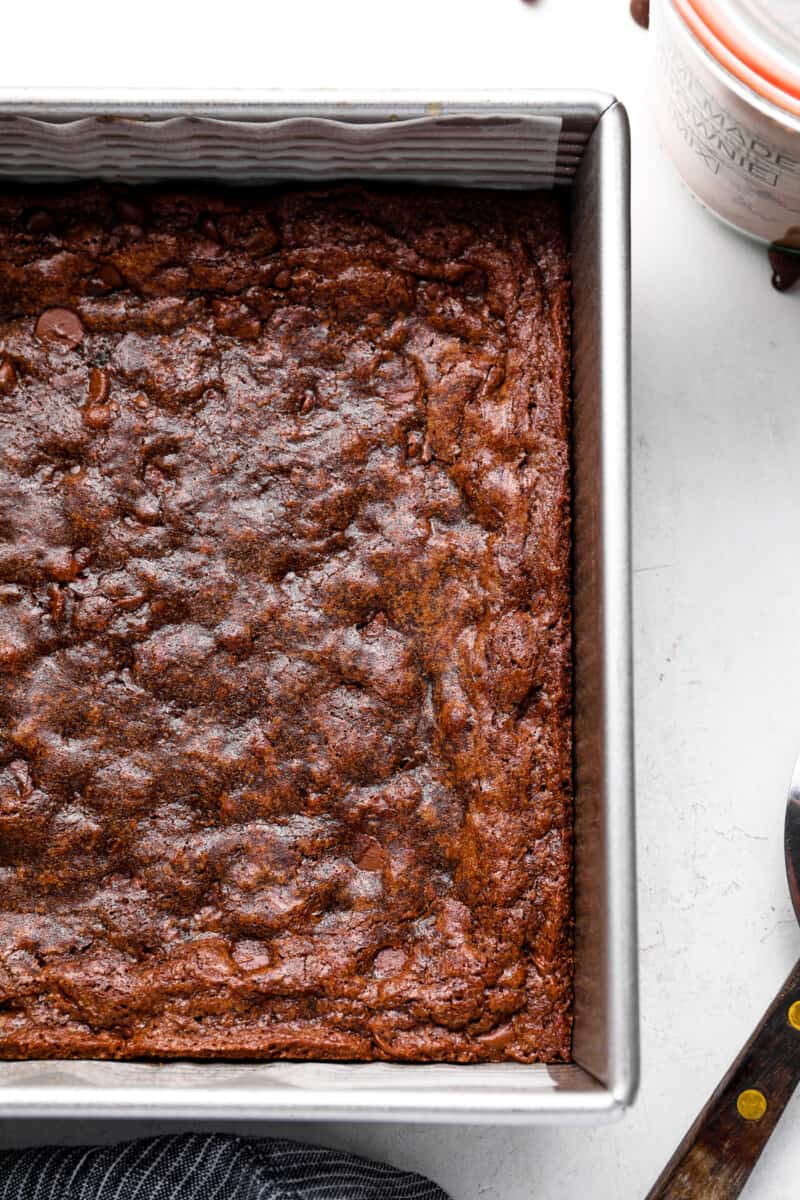 This is the BEST brownie mix because it has the perfect mix of ingredients. The espresso powder actually enhances the chocolate flavor, which really makes all the difference.
Make Ahead Instructions
This homemade brownie mix can be made up to 3 months in advance of when you plan to use it. Store it in an airtight container or Ziplock bag in your pantry until ready to use!
Storage Instructions
Store leftover homemade brownie mix in an airtight container or Ziplock bag at room temperature for up to 3 months.
Freezing Instructions
You can freeze homemade brownie mix in an airtight container or Ziplock bag for up to 6 months. Let sit at room temperature for 15-30 minutes before using.
Optional Brownie Mix Add-Ins
½ cup of nuts
1 cup chocolate chips (milk, semisweet, dark, or white)
1 cup M&M's
1 cup chopped Oreo cookies
Scaling Up
Easily double this recipe to fill a 9×13-inch baking pan. This will make 16 brownies!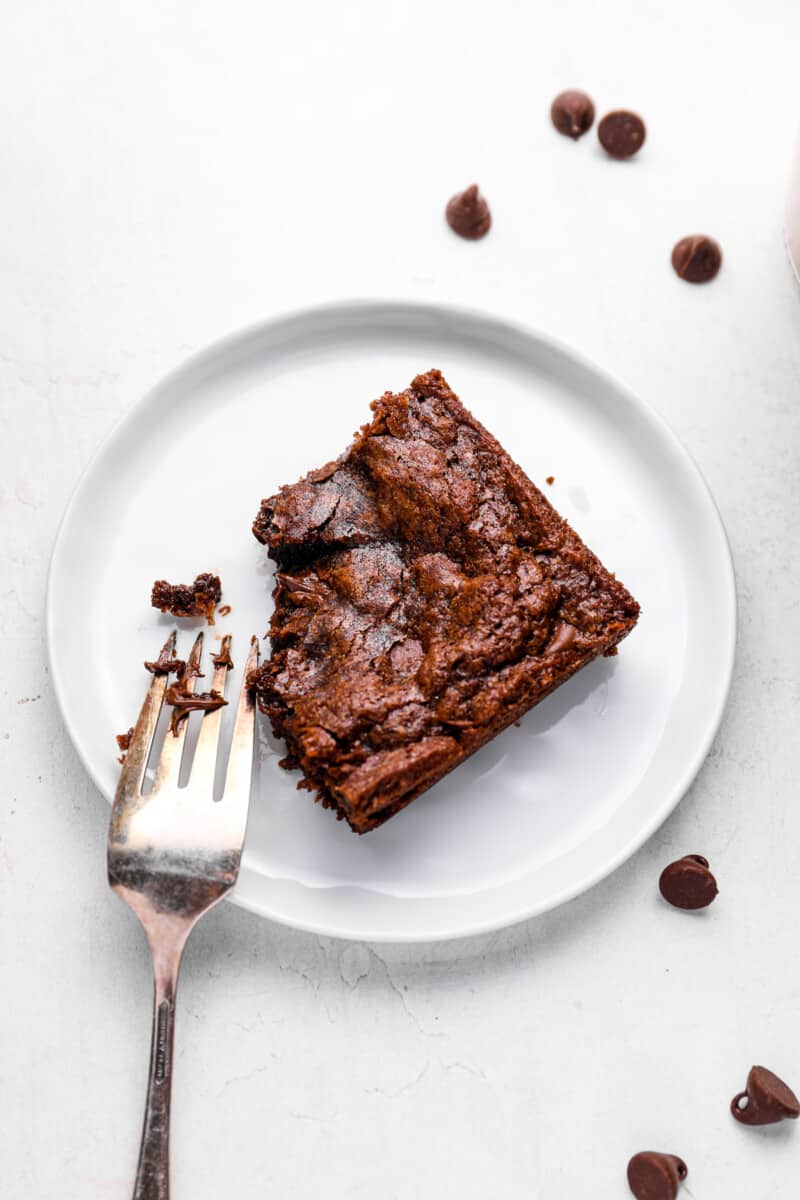 Once you try this homemade brownie mix, you'll never go back to the boxed mixes from the store. The mix bakes up into the best brownies, sure to satisfy every sweet tooth in the house.
If you make this recipe be sure to upload a photo in the comment section below or leave a rating. Enjoy! You can also jump to recipe.
Why You'll Love this Brownie Mix Recipe:
Homemade: You'll still be making fresh, homemade brownies completely from scratch, but because the mix is made ahead of time, it'll be even easier.
Convenient: Making your own brownie mix to store in your pantry still gives you all the convenience of a boxed mix–but better!
Chocolatey: This dry mix is made with cocoa powder, espresso powder, and chocolate chips for the most rich and chocolatey brownies ever!