Learn how to use your crockpot to make chicken breasts for easy weeknight dinners. This Slow Cooker Chicken Breast Recipe is easy and perfect as a base for a meal or for meal prepping.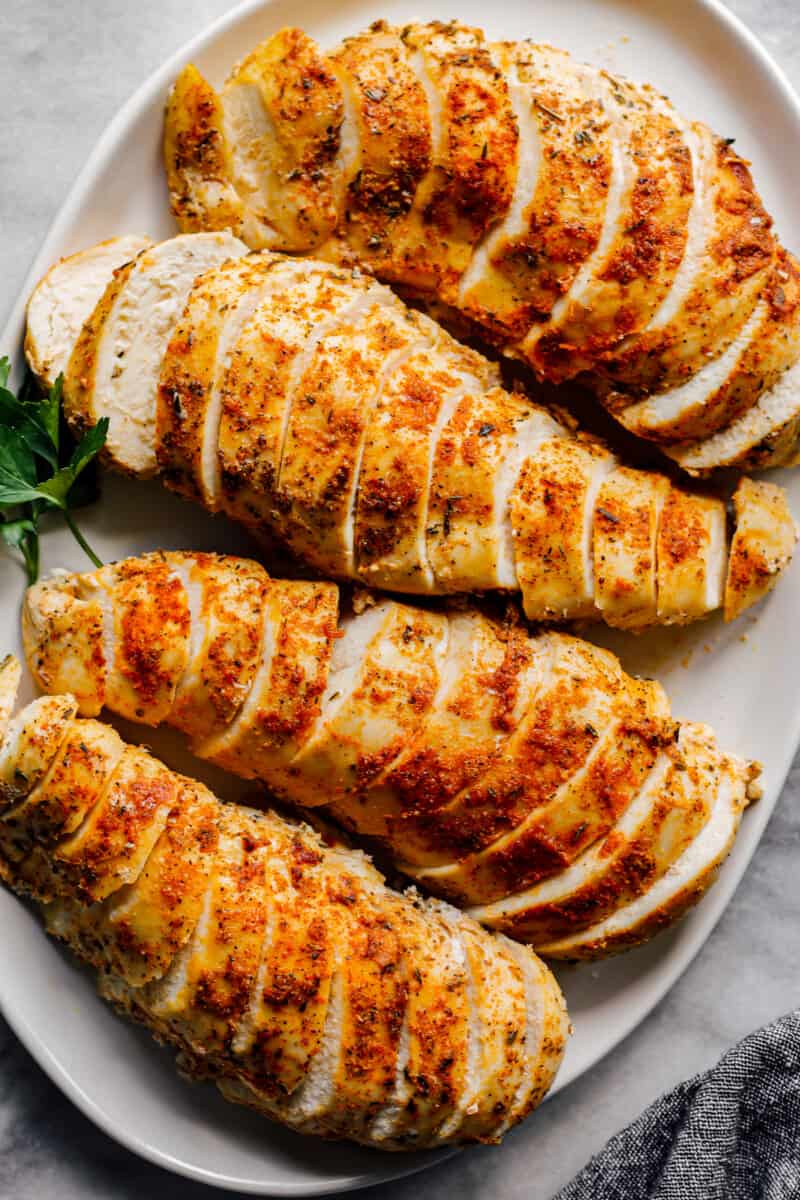 Crockpot Chicken Breast Recipe
Crockpot dinners are easily my favorite meals to make. I love being able to throw everything in a crockpot and let it cook all day without having to worry what's for dinner.
This delicious crockpot chicken breast recipe is a great base for a ton of different lunches or dinners. It's a great recipe to have on hand for busy weeknights or meal prepping.
Why you'll love this Crock Pot Chicken Breasts recipe:
Quick and easy! Your crockpot does all the work on this simple chicken recipe.
Pairs with everything. These crockpot chicken breasts pair very well with any side you choose to make!
Versatile leftovers. I love having leftover crockpot chicken breasts because I'm guaranteed to be set on dinner for the next couple days. It's not hard at all to turn these chicken breasts into pulled chicken sandwiches, chicken noodle soup or even chicken fajitas.
Cooking chicken in a slow cooker is simple and so juicy. I love to make a big batch at the beginning of the week and enjoy it for days.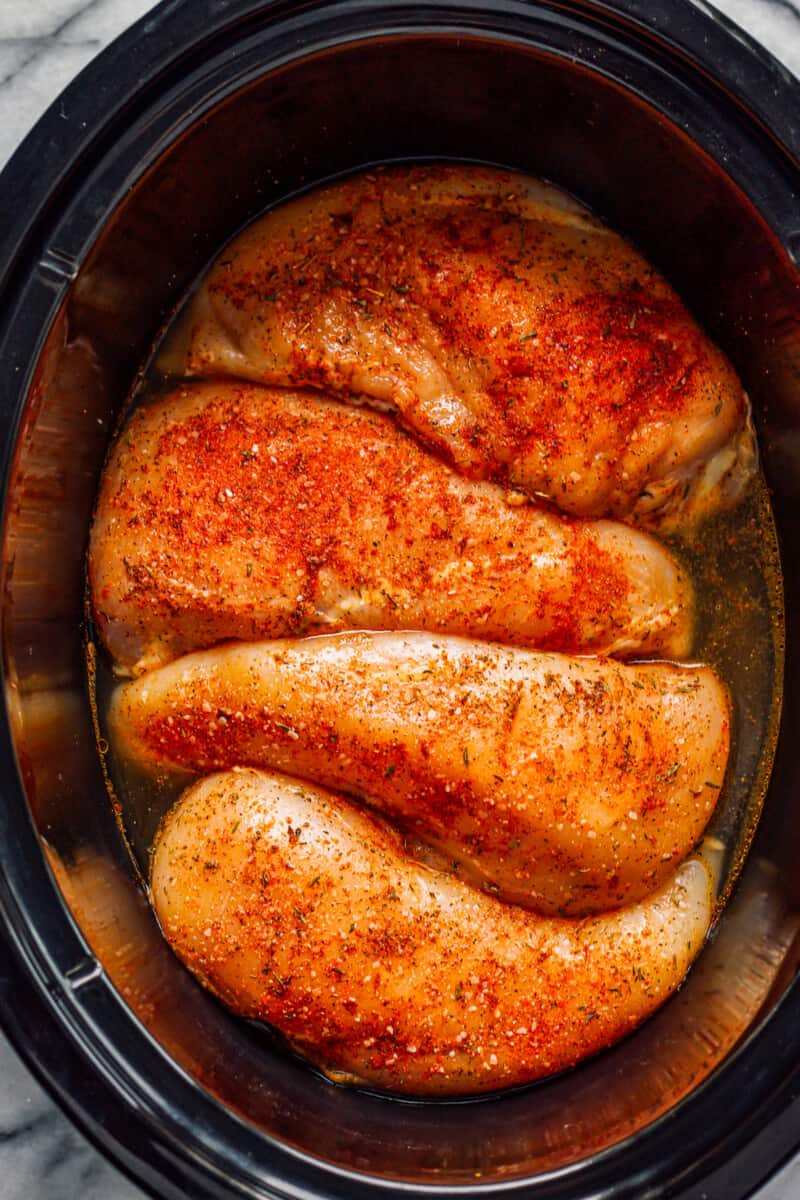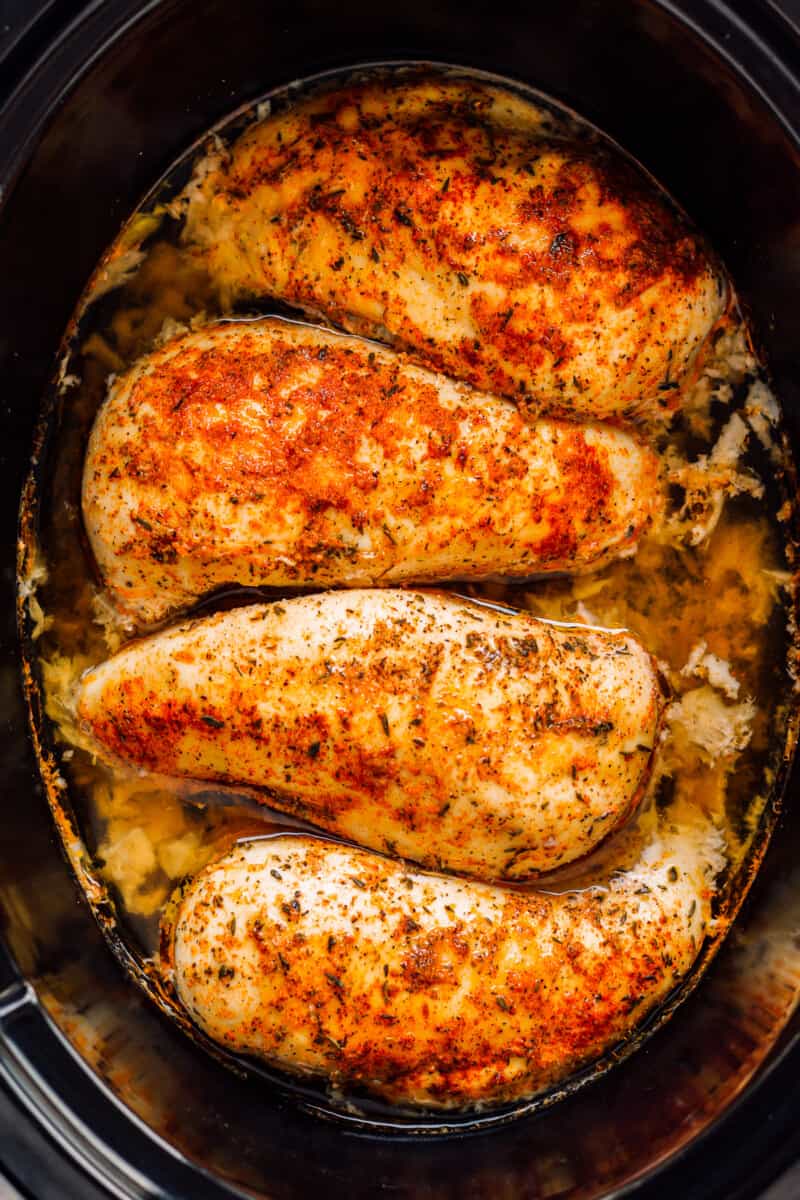 How to make Juicy Chicken Breasts in a Slow Cooker
You can jump to the recipe card for full ingredients & instructions!
Pour the chicken broth in the slow cooker.
In a small dish, combine the seasoning and mix.
First, you will rub the olive oil all over the chicken breasts. Then, you rub the chicken with the seasoning.
Once the chicken breasts are even coated with olive oil and seasonings, place the chicken breasts in the slow cooker.
Cook on high for 3-4 hours or on low for 4-6 hours.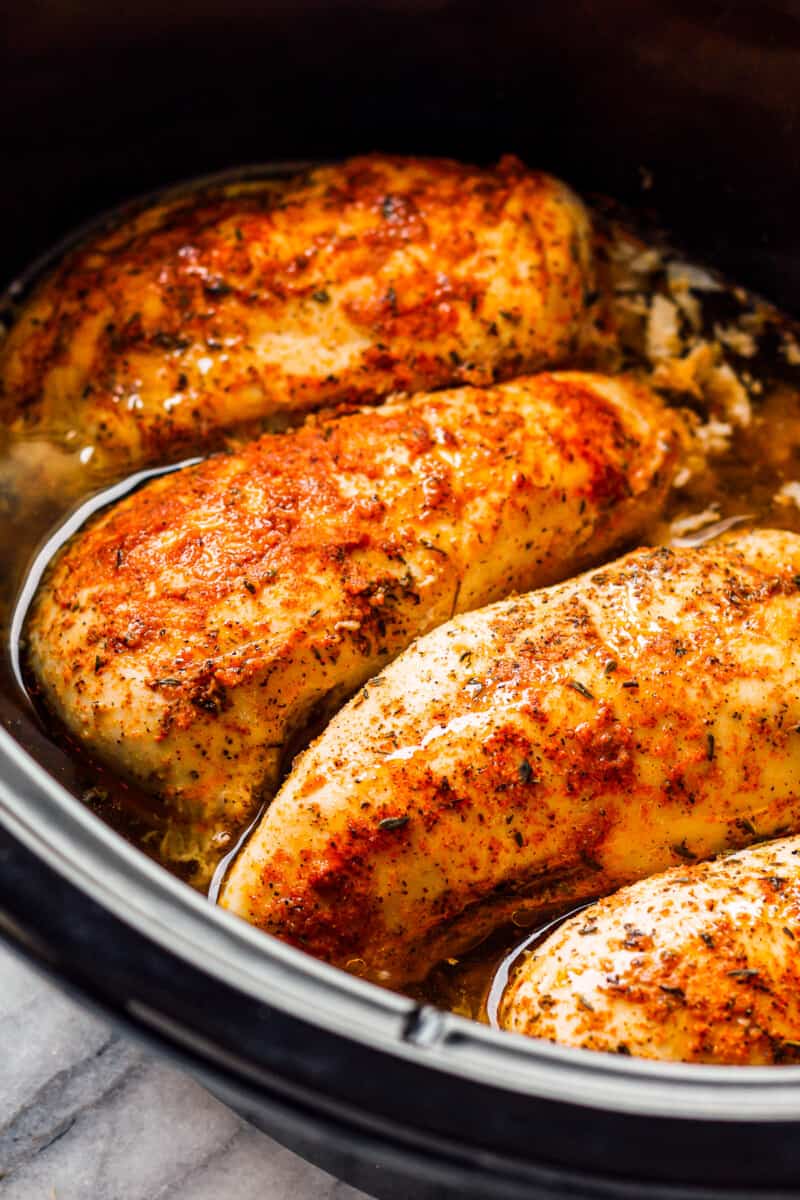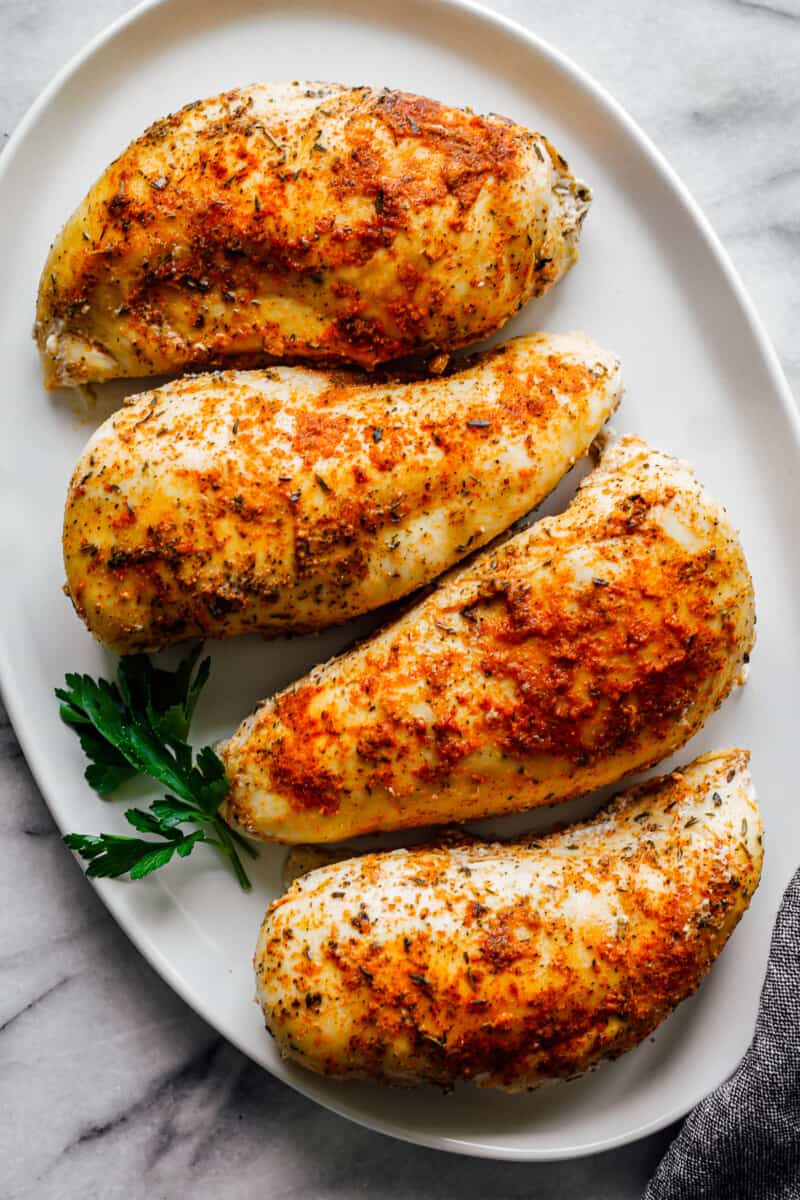 Can I cook frozen chicken breasts in a crockpot?
Unfortunately, it's not best to cook frozen chicken breast in a slow cooker. The temperature of the crock pot doesn't get high enough fast enough for the bacteria to be killed. It's best to only use freshly thawed chicken or thaw them in the microwave before adding them to the crockpot.
How long do I cook chicken in the crock pot?
Crockpot chicken cook time will depend on the setting you want your crock pot on. If you are like me, you like to add everything to the crockpot in the morning and let your crockpot cook on low. If you decide to let it cook on low all day, it will need to cook for 4 to 6 hours. If you want to wait till later in the day to get your crockpot chicken breasts cooking, you can cook on high for 3 to 4 hours.
What's the best spice rub for chicken breasts?
You can add/remove ingredients as you see fit but I use salt, onion powder, dried thyme, paprika, pepper and garlic powder. Feel free to adjust the spices to your personal preferences.
Serving Suggestions
These Slow Cooker Chicken Breasts are SO versatile. Here are a few recipe ideas for how to use them! Simple create the recipes using the already cooked chicken.
And once you've decided how to use them (or if you're eating them on their own), here are some great sides to serve: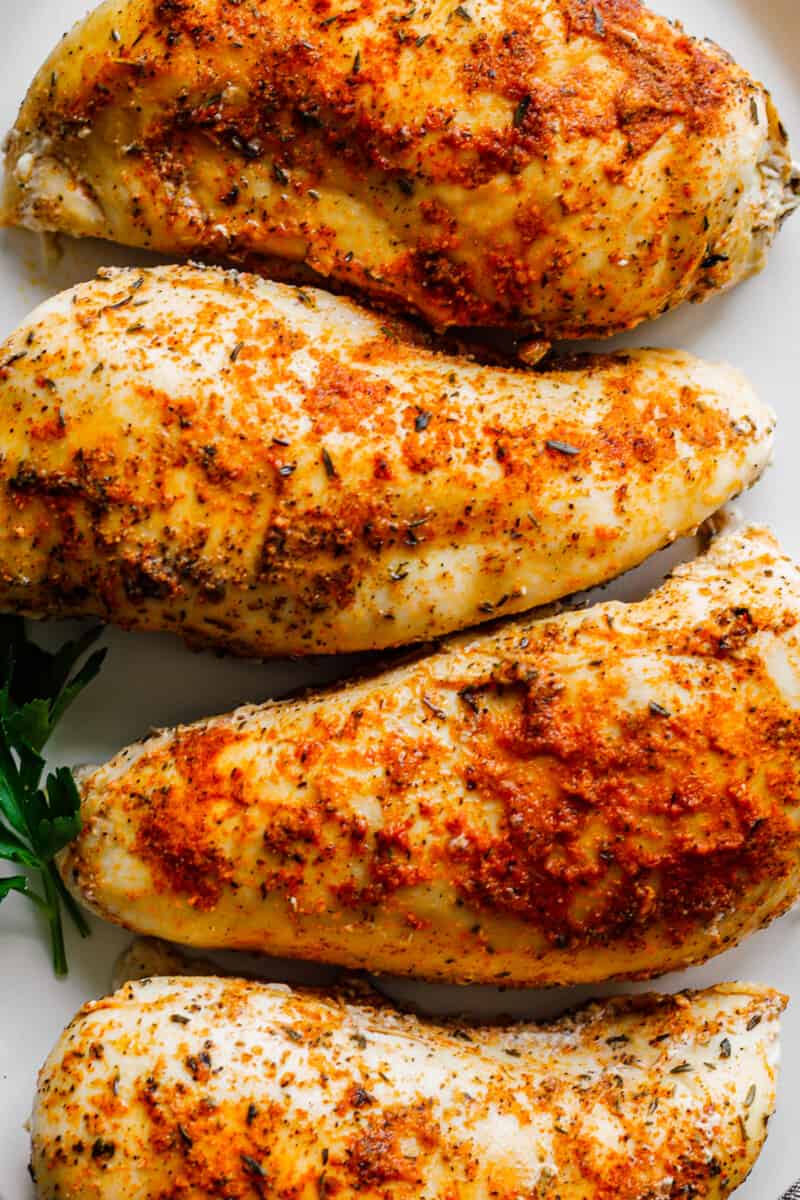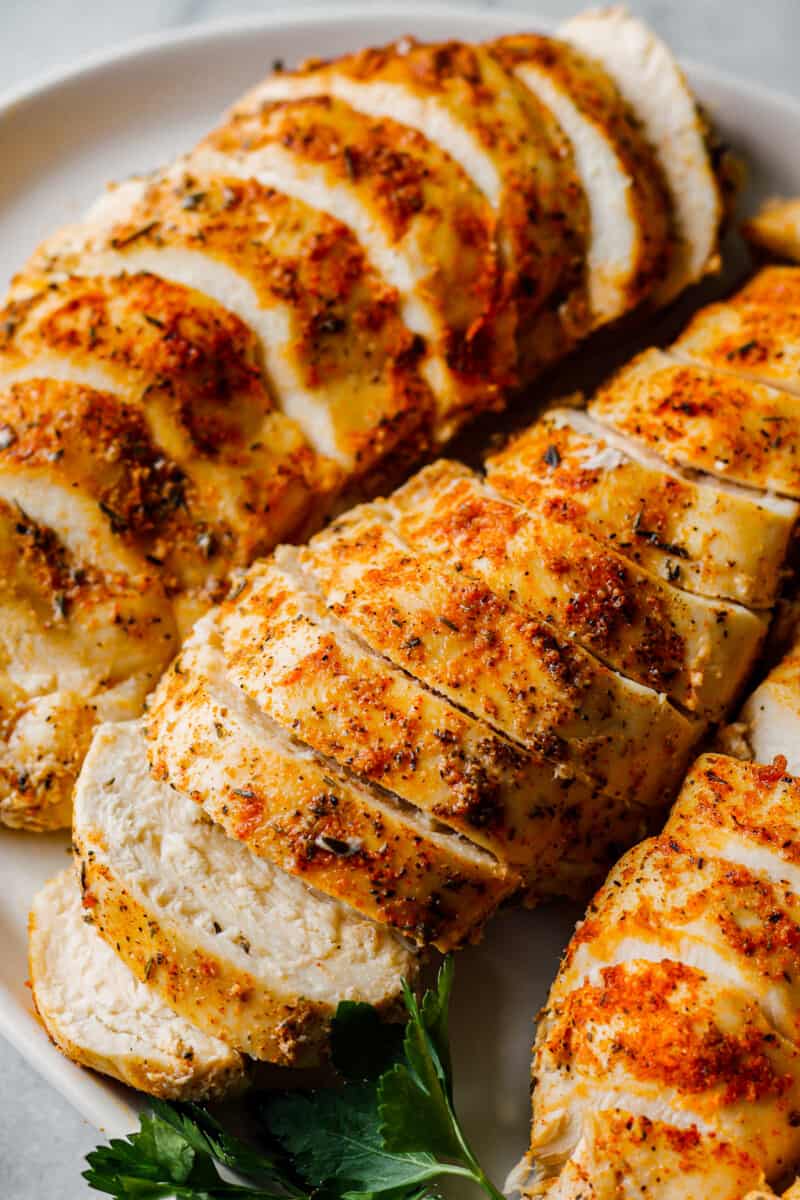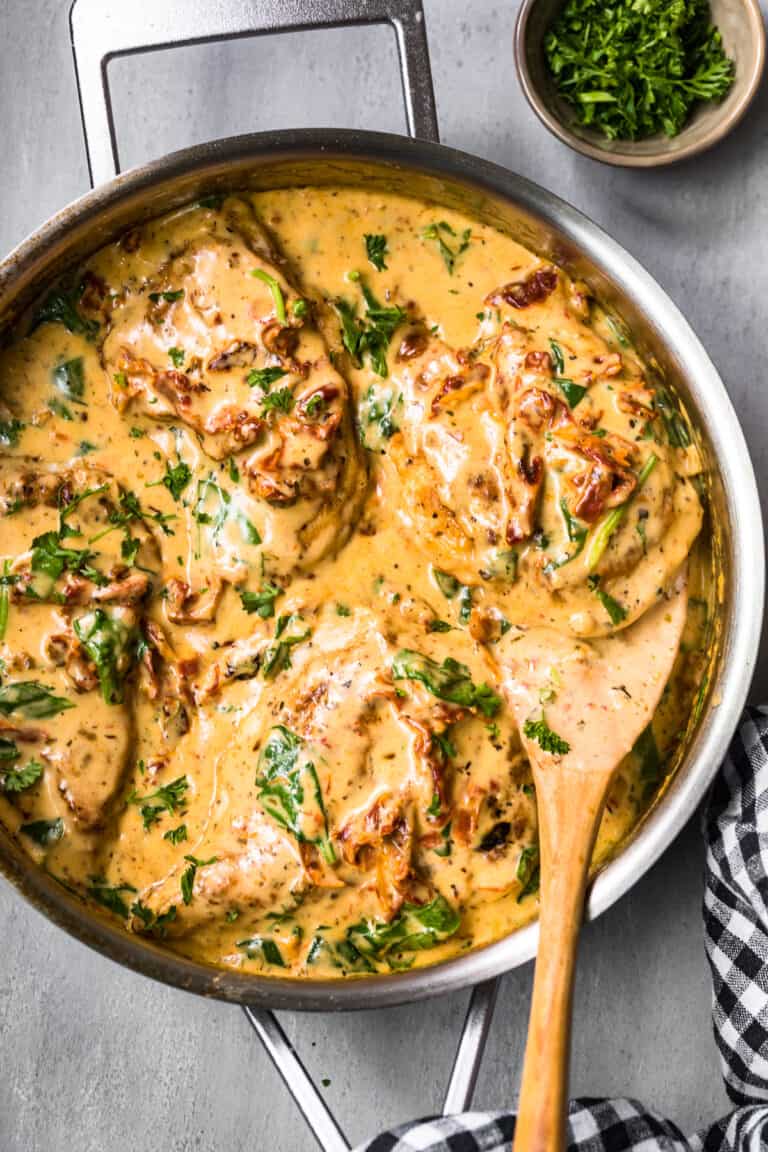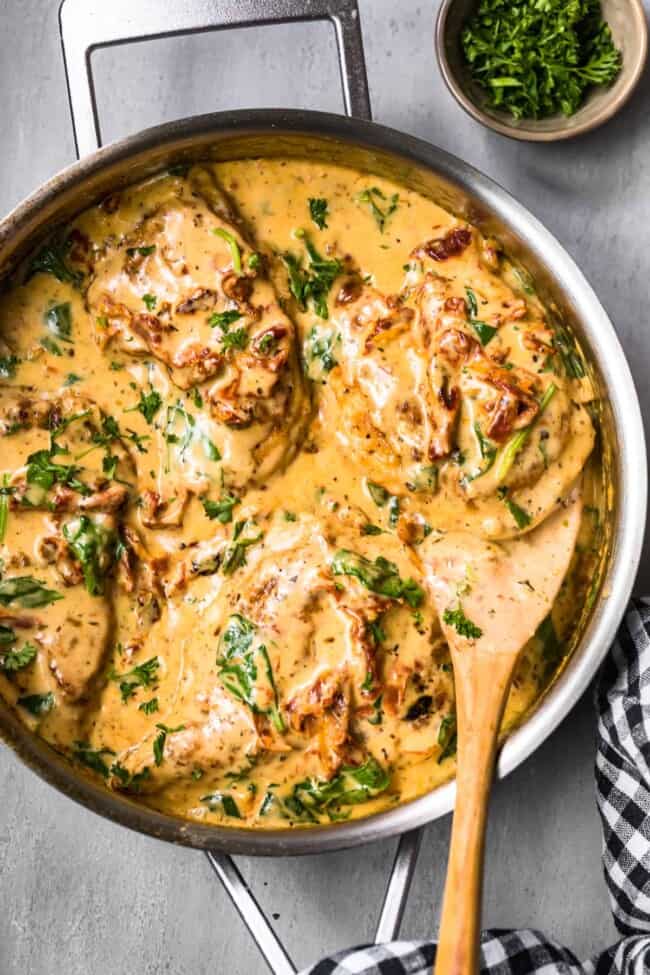 Winner Winner Chicken Dinner
72+ Chicken Dinner Recipes
See our Chicken Guide for all the best chicken recipes plus tips and tricks for juicy chicken every time.
Chicken Dinner Recipes
More Ways to Cook Chicken
If the crockpot isn't your thing, these other simple ways to prepare chicken in bulk are sure to please (and make life easy!).
Tips!
Adjust your spices to your personal taste.
You can use boneless skinless chicken thighs, just make sure they reach an internal temperature of 165 degrees.
Store the chicken in the fridge for up to 5 days.
Crockpot Chicken remains one of the easiest meal prep ideas. You can't go wrong!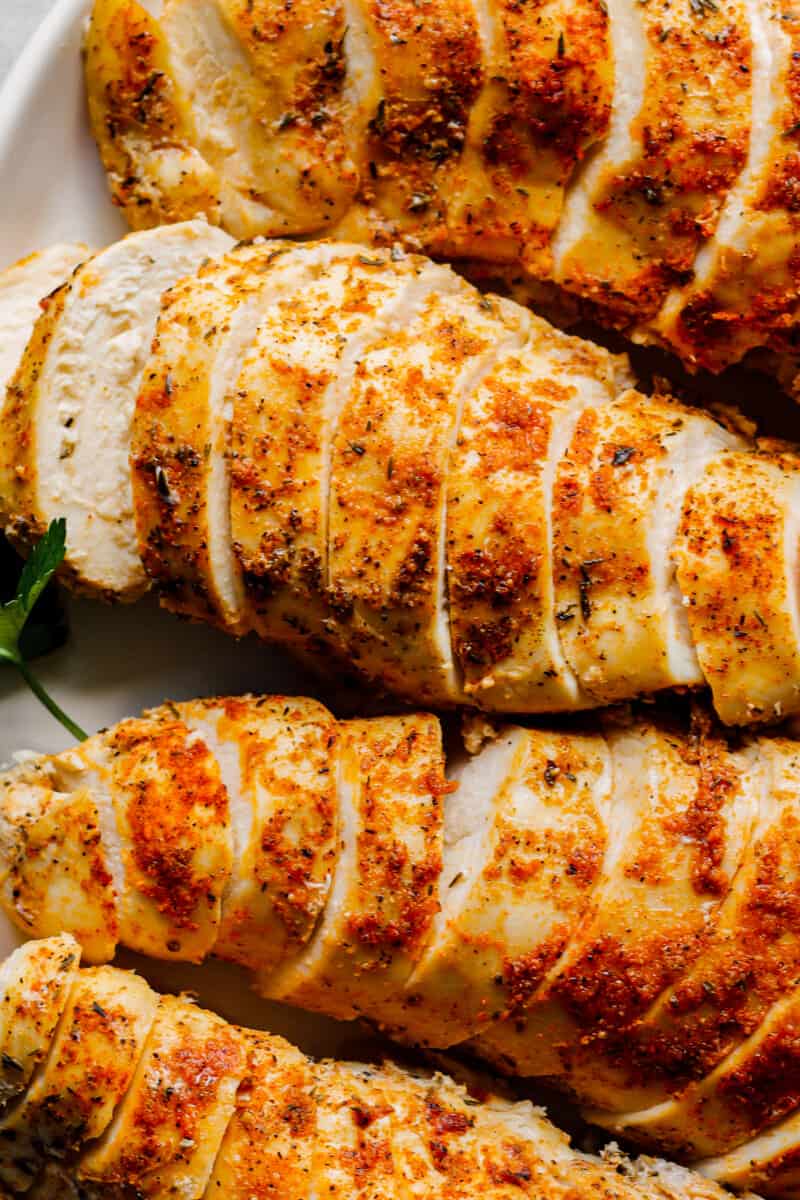 Your family will get excited seeing you pull out the crockpot when they know you have a chicken freshly thawed. I think you will agree this delicious crockpot chicken breast is easily a new favorite and will appear more often on your dinner menu.
If you make this recipe be sure to upload a photo in the comment section below or leave a rating. Enjoy! You can also jump to recipe.