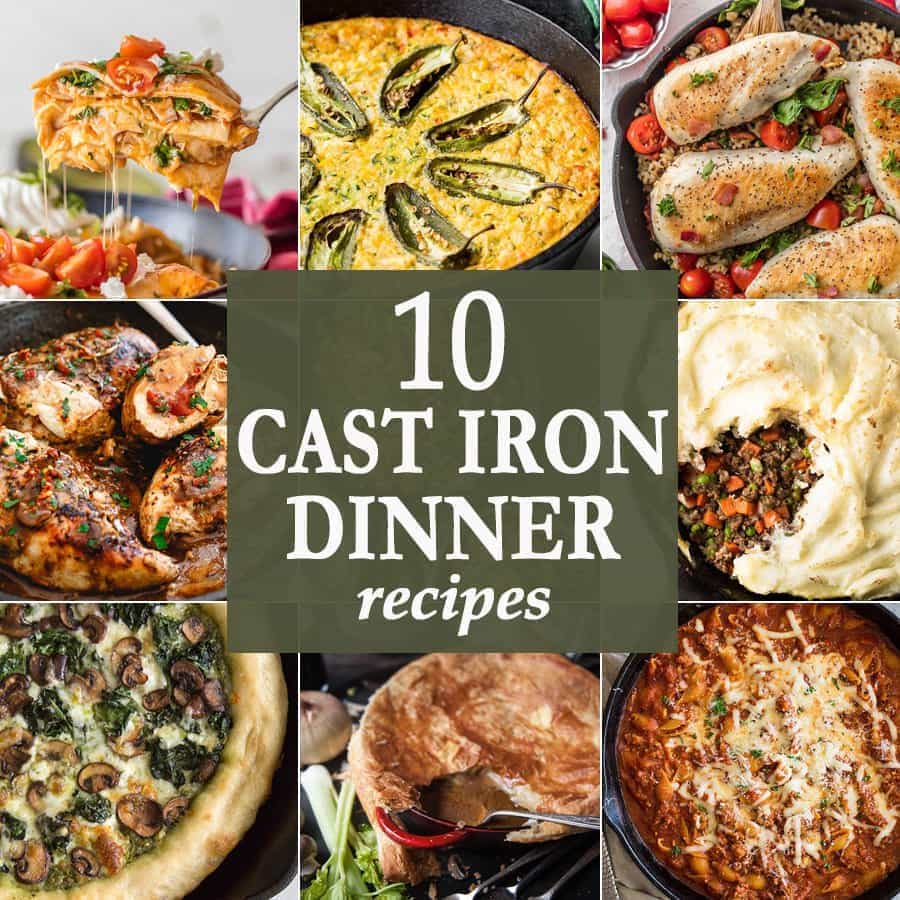 Hey there! It's Maryanne from The Little Epicurean. A cast iron skillet is a staple in any kitchen. It's great for making pizza, frying chicken, or cooking casseroles. Today we're sharing 10 cast iron skillet dinners you'll want to make again and again all year long! Enjoy!
Skillet BLT Chicken and Rice | The Cookie Rookie This one pot meal takes less than 30 minutes from start to finish. It's perfect for busy nights or when you have surprise dinner guests over!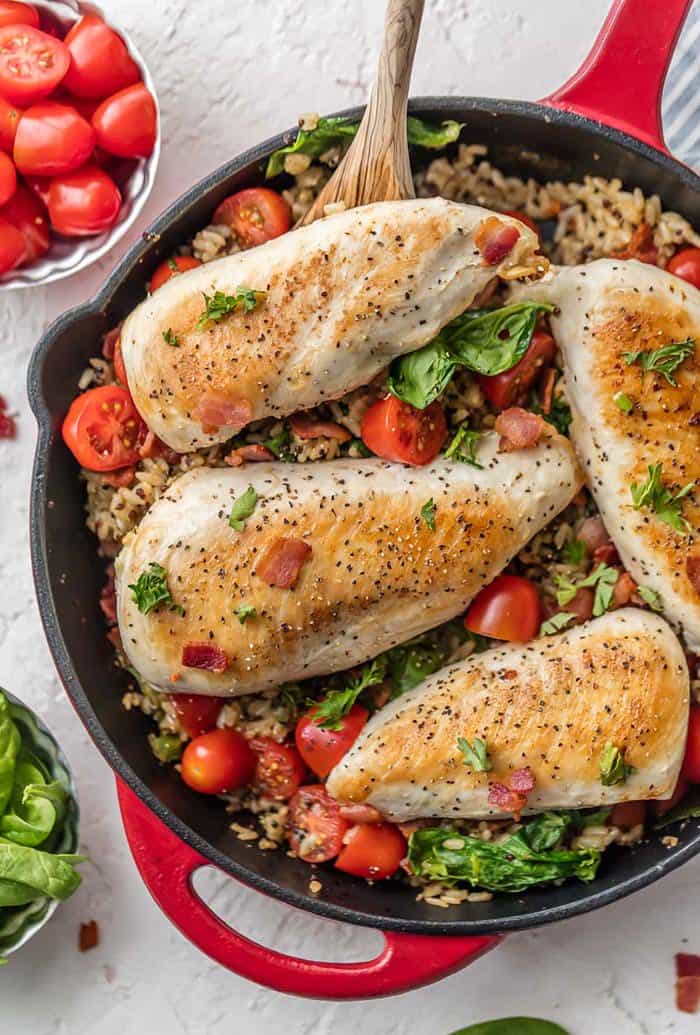 Mushroom Kale Pesto Pizza | The Little Epicurean Pizza is a good idea regardless of the time or season. Did you know you can bake your pizza in a cast iron skillet? It results with the most amazing crispy crust!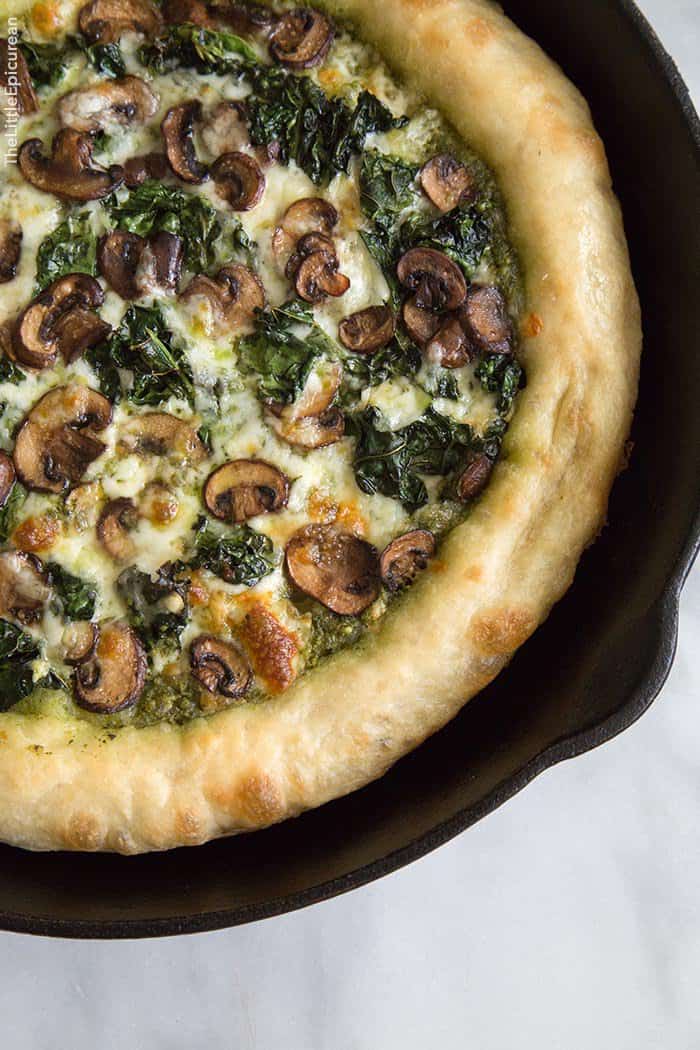 Chicken Enchilada Skillet Pie | The Cookie Rookie So much flavor packed into one dish. This chicken enchilada skillet pie is quick, easy, and so tasty.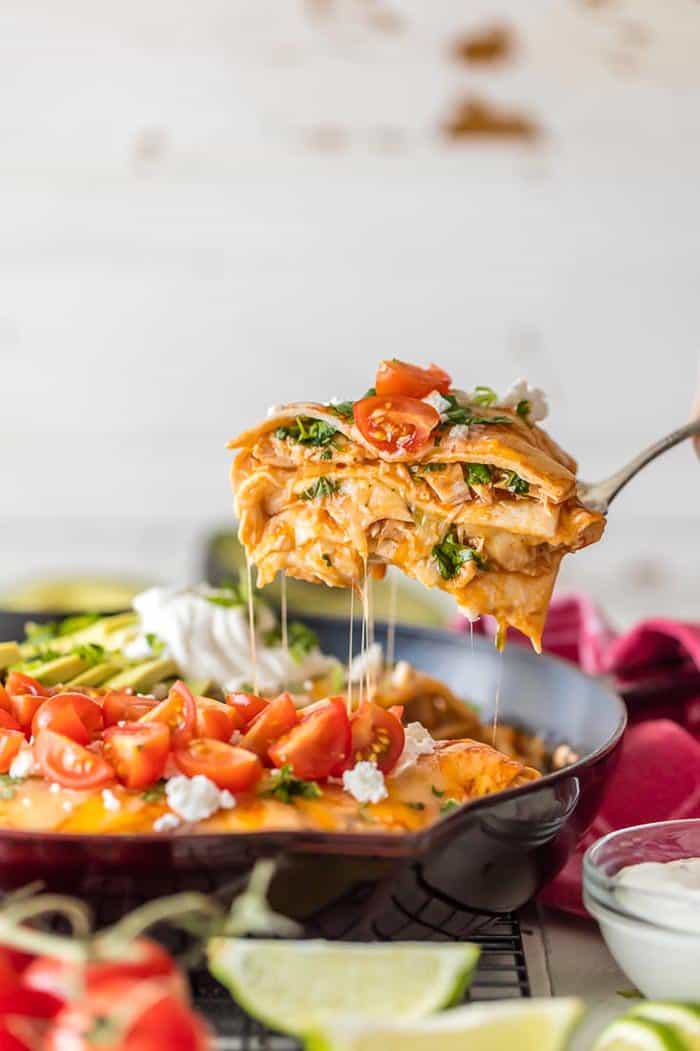 Tomato Butter Mozzarella Stuffed Chicken Marsala | Running to the Kitchen This twist on stuffed chicken combines chicken marsala with a sweet and savory tomato butter sauce.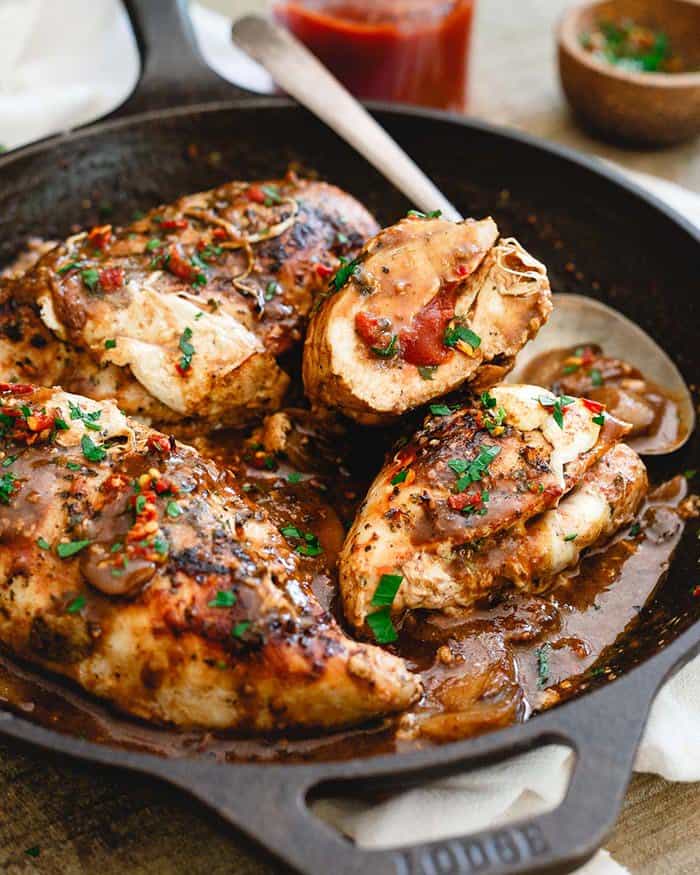 Shepherd's Pie | Girl Gone Gourmet This hearty and comforting dish is perfect for the cold autumn and winter nights ahead. It's warm, filling, and great for sharing!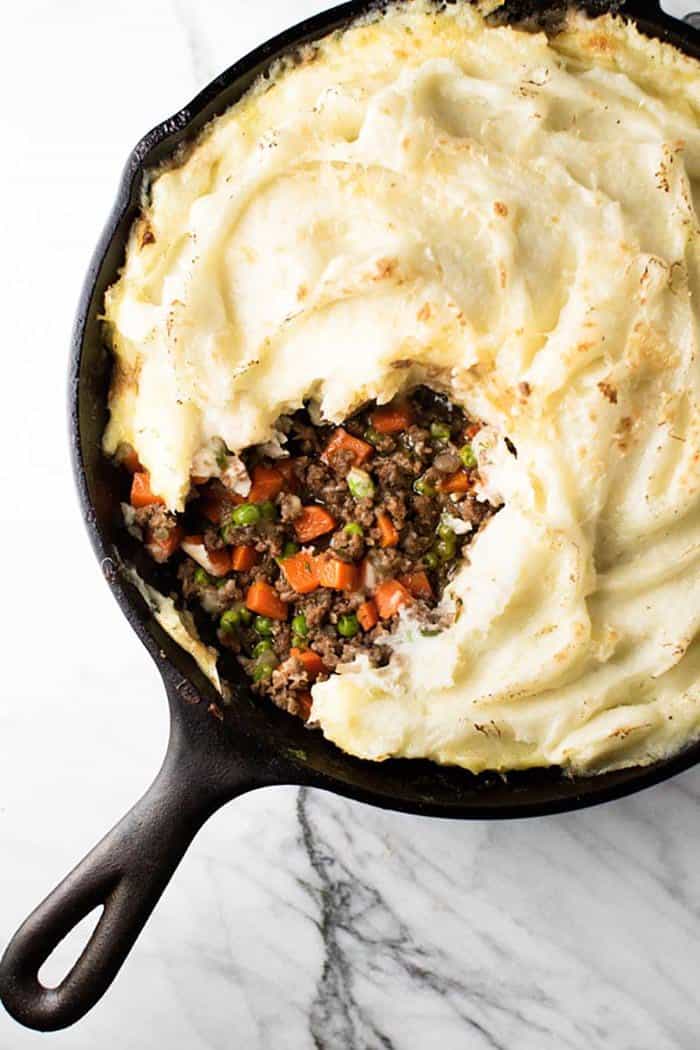 One Pot Italian Sausage Pasta | Countryside Cravings This one pot meal is destined to be a family favorite. Mix and match sauces, cheeses, and proteins to customize it your liking.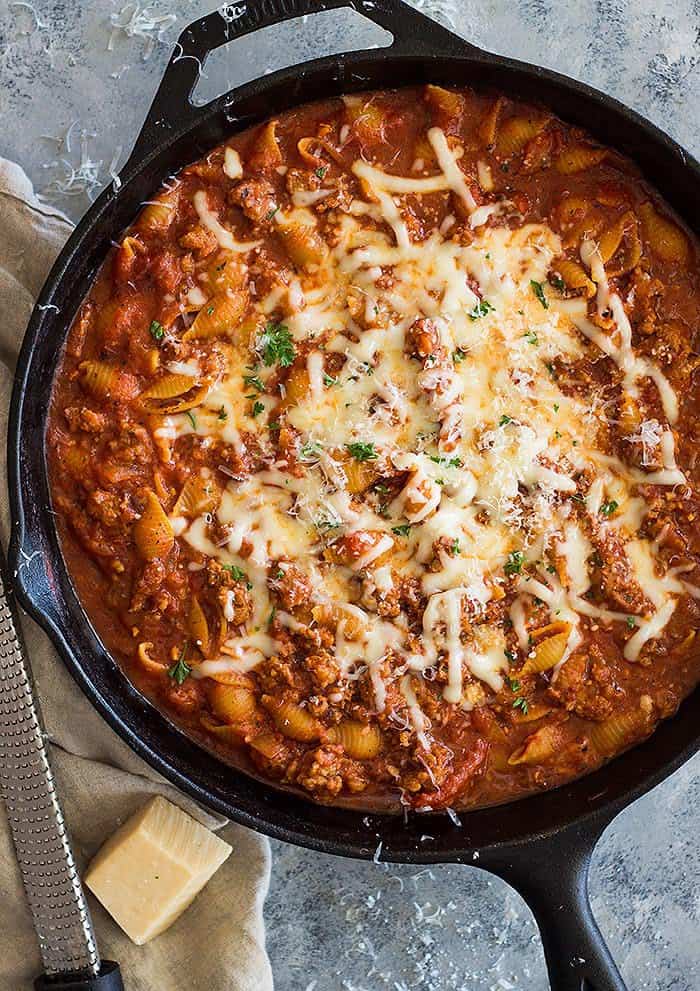 Corn and Zucchini Casserole | Saving Room for Dessert This casserole is great for any meal. You'll want to make a double batch because leftovers reheat wonderfully in the microwave!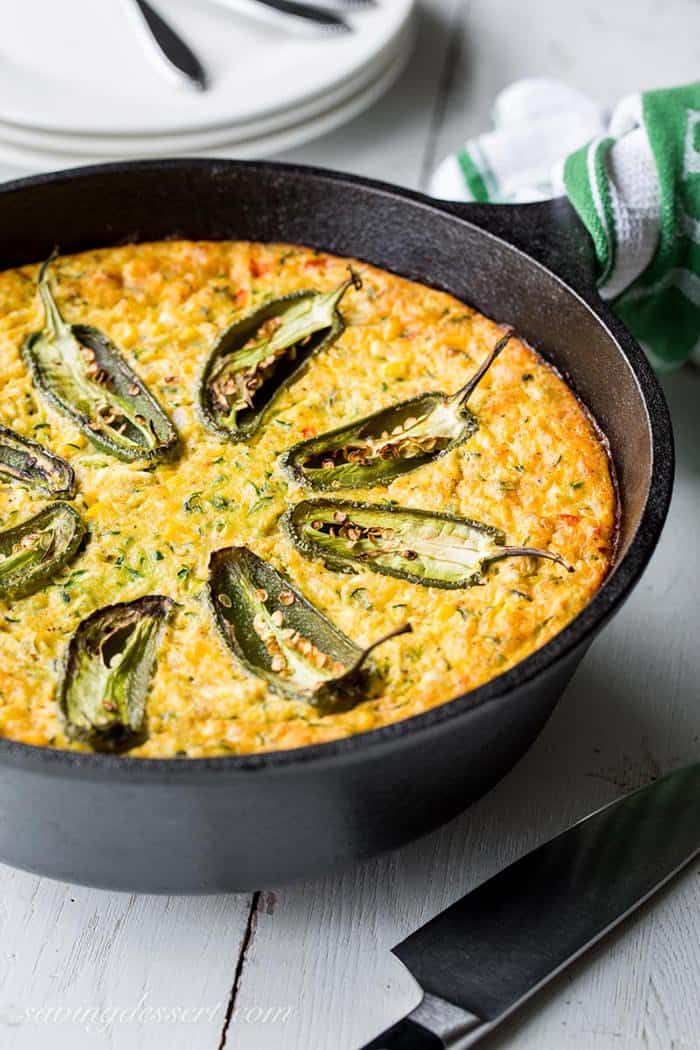 Singapore Street Noodles | Noshtastic These Singapore street "noodles" are made with zucchini noodles! Gluten-free and healthy, it's also spiced with curry and turmeric.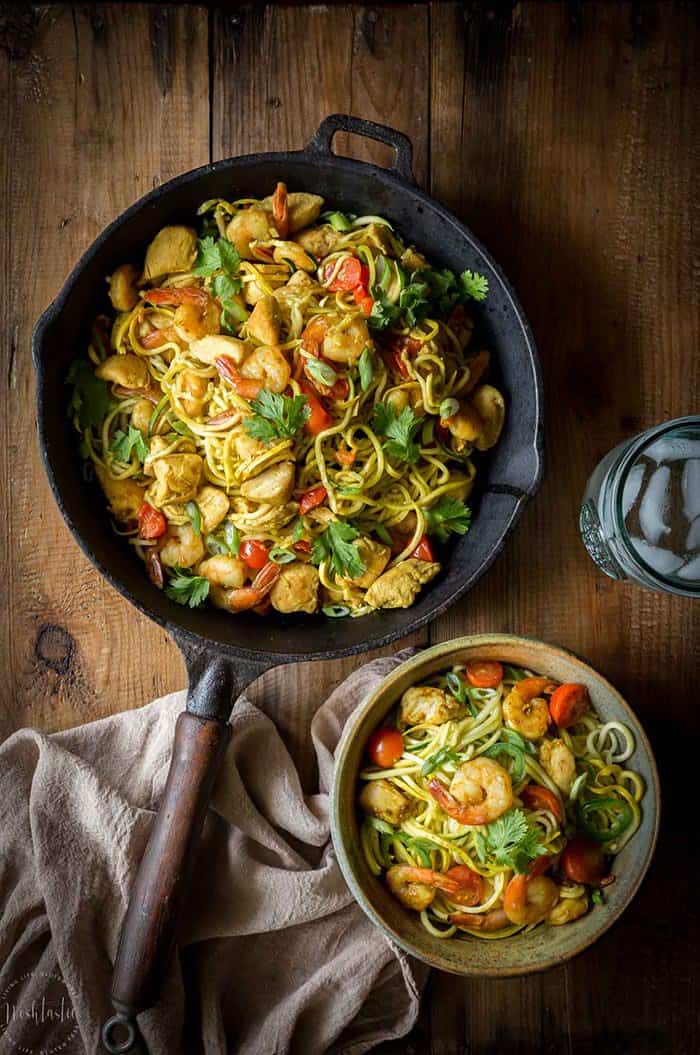 Mushroom Stout Skillet Chicken Pot Pie | The Beeroness Have you used your cast iron skillet to make chicken pot pie? Sub in frozen puff pastry to make chicken pot pie super easy and quick to whip together!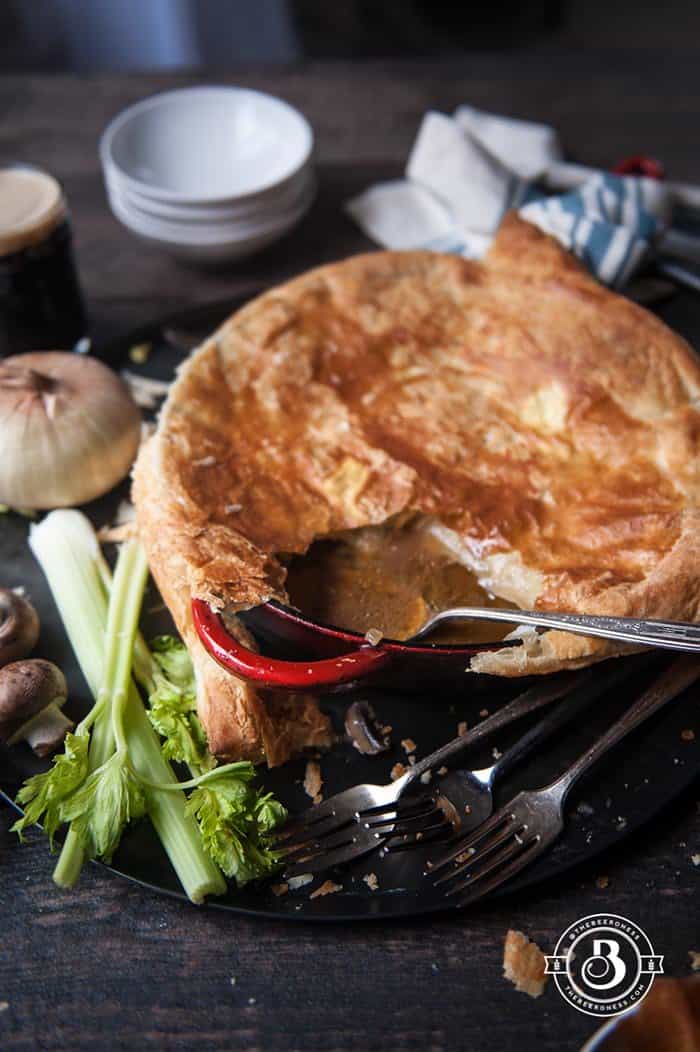 Fully Loaded Refried Bean Skillet | Rachael Hartley Nutrition This skillet is packed to the brim with goodness! It's layered with homemade refried beans, melted cheese, and a ton of veggies.