This Tuscan Chicken recipe features crispy, seasoned chicken breasts in a creamy Parmesan sauce with sun-dried tomatoes and spinach. It's a classic Italian dish you'll love eating for dinner, and it's so simple to make. The creamy sauce is just irresistible!
Why We Love This Tuscan Chicken Recipe
The combination of simple-seasoned chicken with a creamy sauce can't be beat. You'll likely have a lot of these ingredients on hand, so your shopping list will be short!
This Tuscan Chicken is a recipe we have served for guests, and also on busy weeknights for the family. It's versatile and delicious.
Variations on Creamy Tuscan Chicken
If you want to add more vegetables to your Tuscan chicken dish, or just substitute something for the spinach and tomatoes, there are plenty of options. Kale makes a great replacement for the spinach. It's much heartier and will add more texture compared to the spinach. Artichoke hearts would make a delicious addition. Drain and chop into bite-sized pieces. Mushrooms will have a similar texture to sun-dried tomatoes, so they are a good substitute (though of course, they taste different).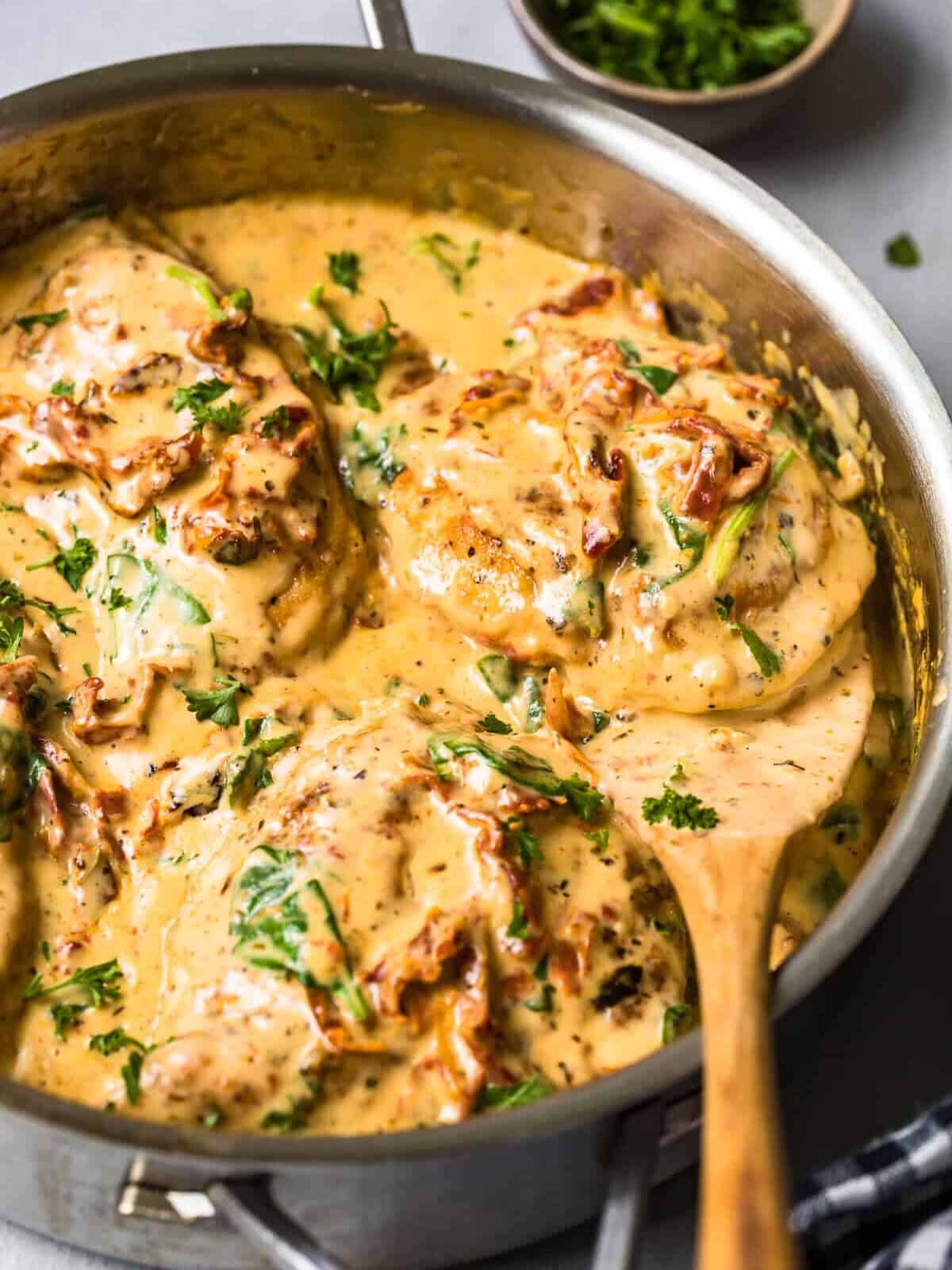 How to Store and Reheat
Store leftover Tuscan chicken an airtight container and refrigerate within two hours of cooking. Cooked chicken will be safe in the fridge for up to 3 days. Reheat on the stovetop for best results. You can mix in some more heavy cream to freshen up the Parmesan sauce.
How to Freeze
Freeze Tuscan chicken in an airtight container for up to 3 months. Let thaw overnight in the refrigerator before reheating.
Serving Suggestions
The creamy Parmesan sauce makes this perfect for serving along with pasta. Cook up some penne, spaghetti, or your favorite noodle, and top each plate with a chicken breast and plenty of sauce.
You can also serve it with roasted mushrooms or some roasted garlic. Start with a chicken Caesar salad, or a bowl of Zuppa Toscana, and you'll have a beautiful restaurant-style meal.
Why is it called Tuscan chicken?
This dish is called Tuscan chicken simply because it originated in the Tuscany region of Italy.
How long does it take to cook chicken in a skillet?
Initially, you'll cook the chicken breasts for about 4-5 minutes on each side (8-10 minutes), and then set it aside. At the end, you'll cook it a few more minutes directly in the sauce. So expect around 12 minutes total for the chicken, but check the internal temp to make sure it's cooked through.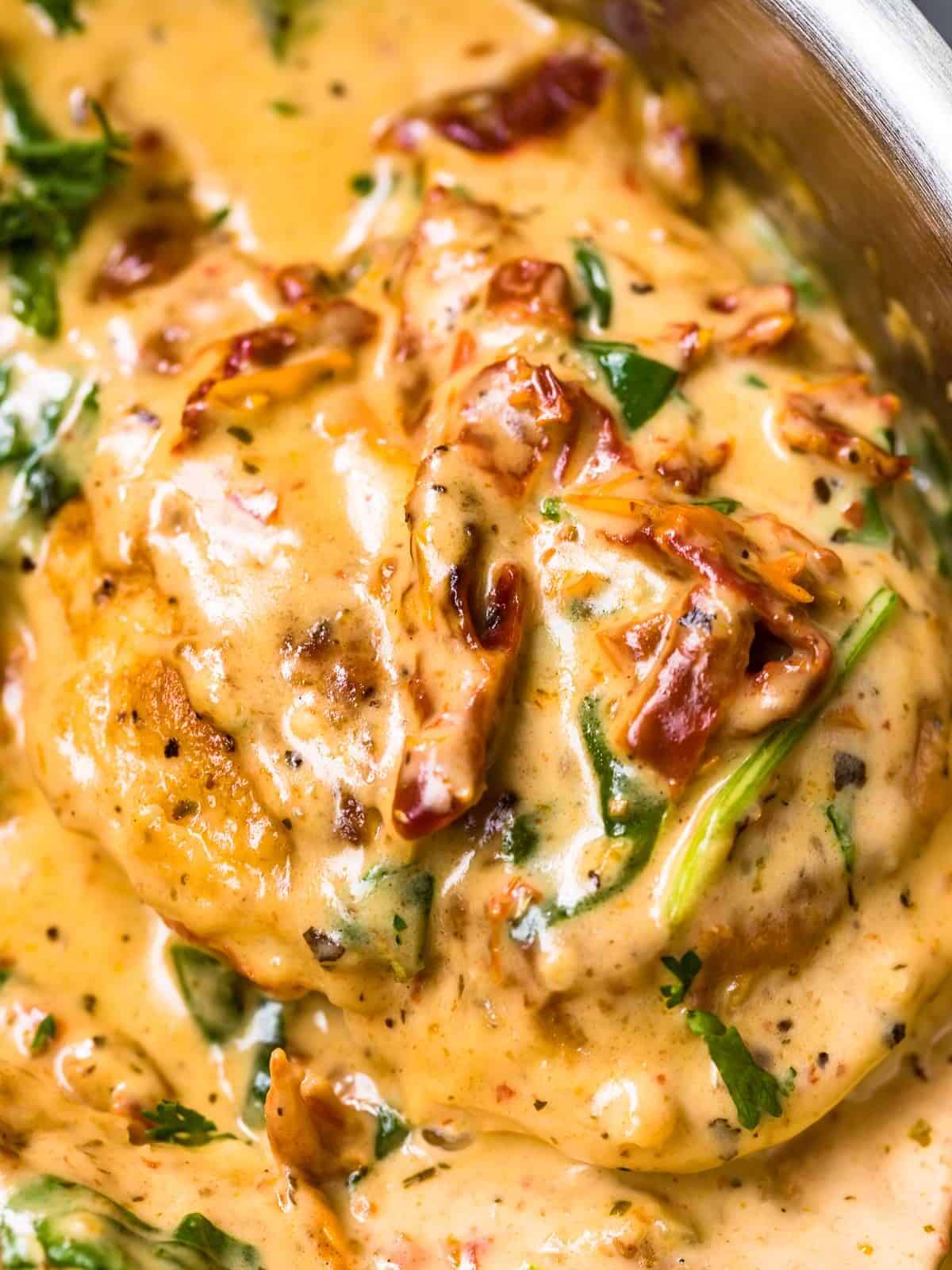 More Creamy Chicken Recipes We Love
5-Star Review
"I make this recipe about once a month and serve it over couscous with a veggie or salad on the side. It's delicious! My partner and I are both picky and both love it." -Madeleine
How to Make Tuscan Chicken Step by Step
Season the Chicken: Season each side of 4 large pounded chicken breasts with 1 teaspoon of Italian Seasoning and salt and pepper to taste.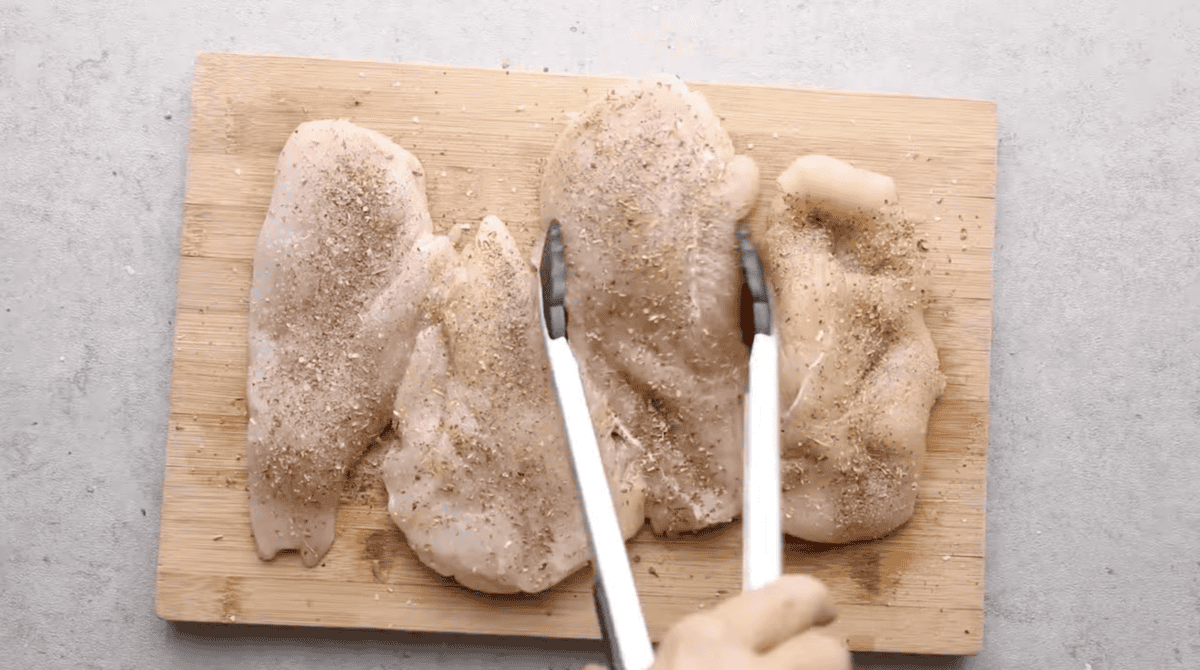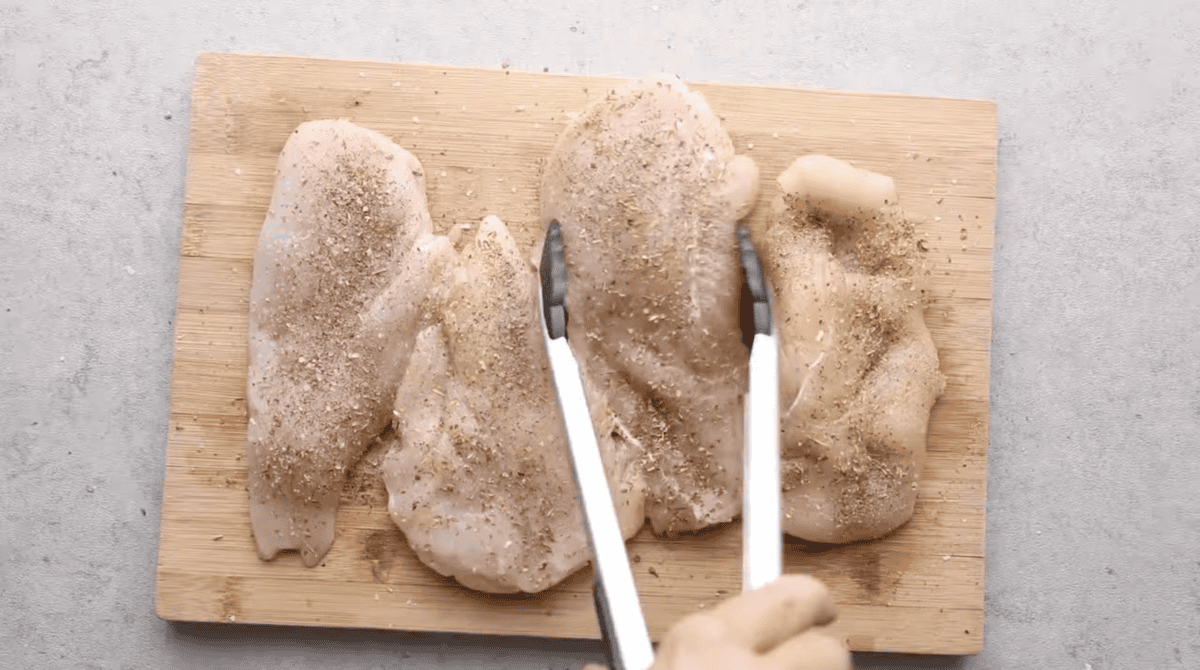 Dredge the Chicken: Combine 4 tablespoons of all-purpose flour and 3 tablespoons of grated Parmesan cheese in a shallow bowl. Dredge each chicken breast in the flour mixture, coating both sides.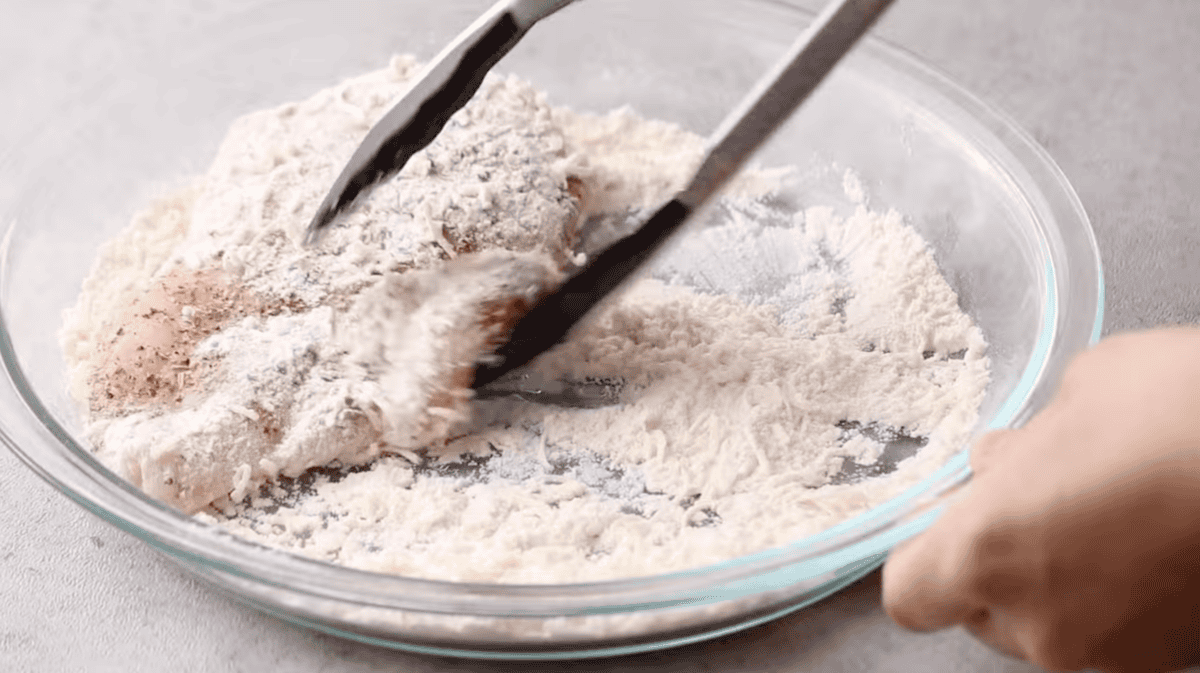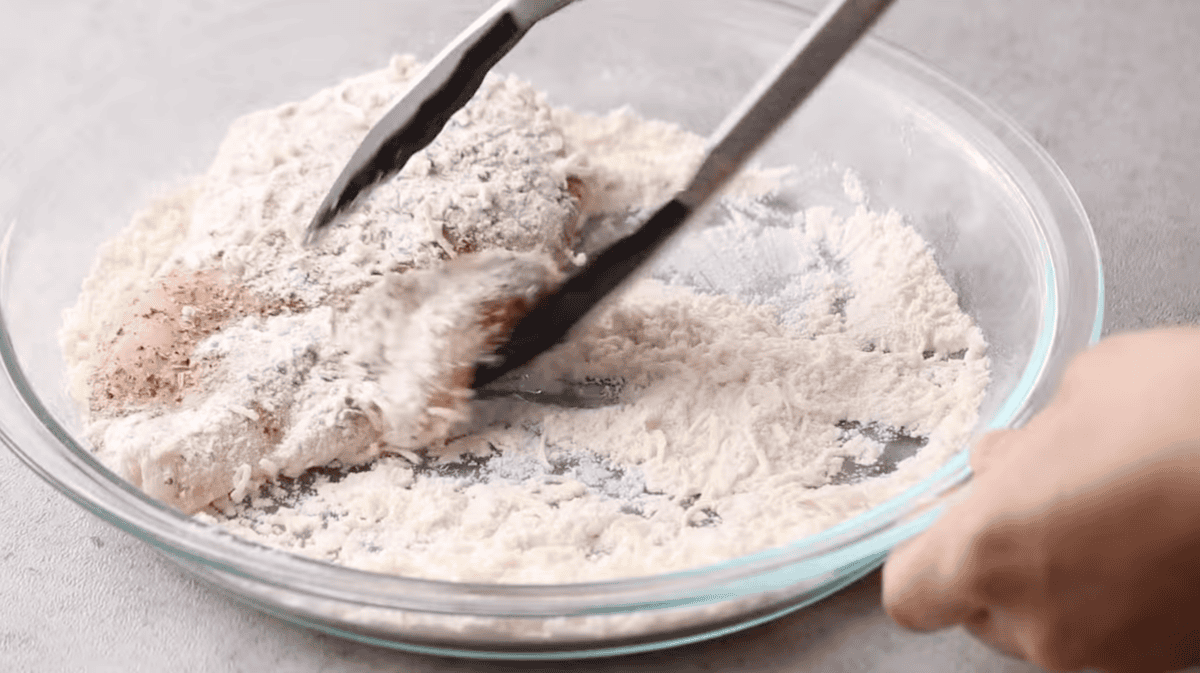 Cook the Chicken: Heat a large skillet over medium-high heat. Add in 2 tablespoons butter and stir/melt. Cook the chicken (in batches if necessary) for 4-5 minutes per side, or until it is fully cooked (165°F in the center and no longer pink) and browned on both sides. Remove from the skillet and place on a plate. Cover with foil.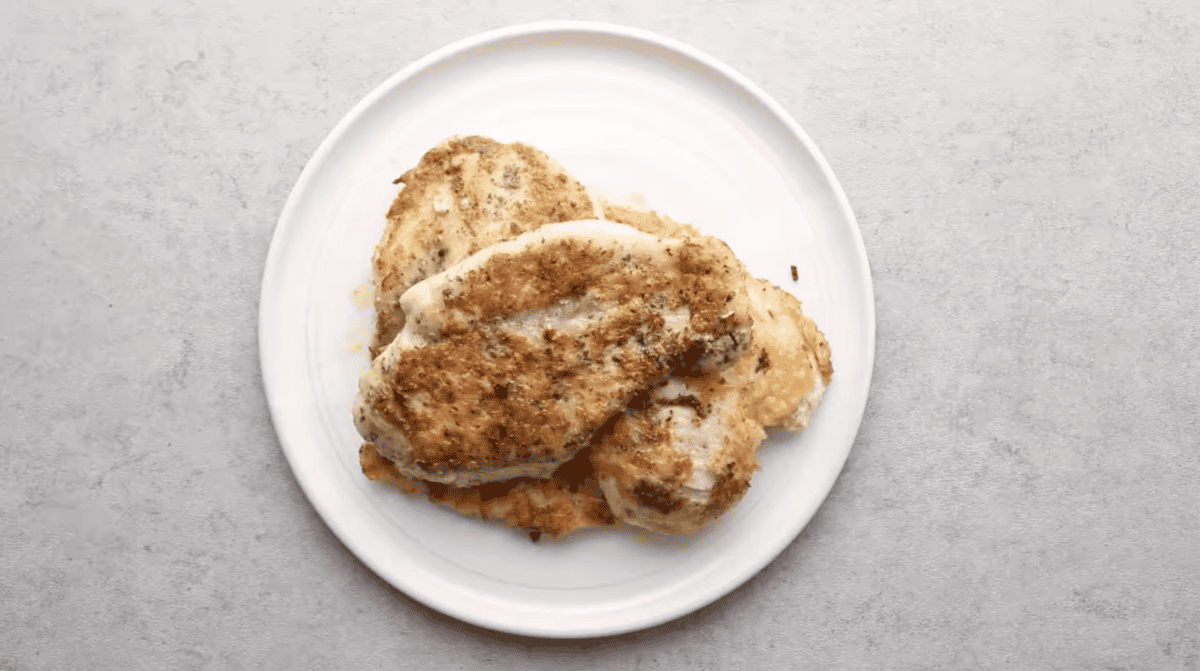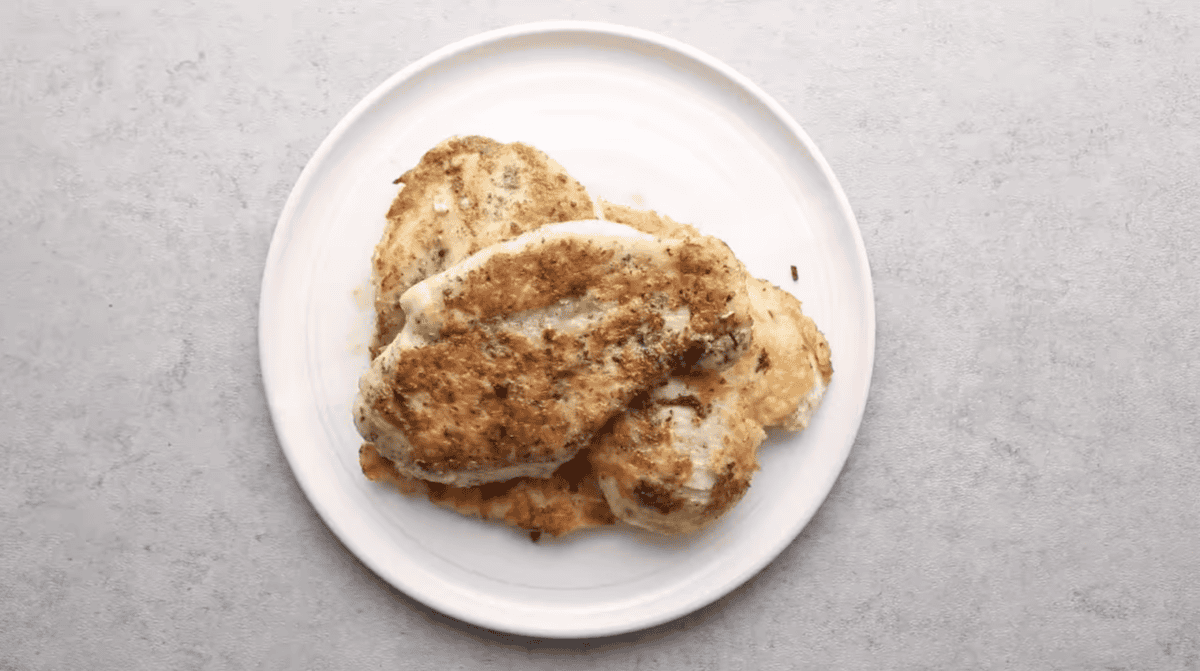 Sauté the Tomatoes: Wipe the skillet clean, and return the skillet to medium-high heat. Add the remaining ¼ of cup butter. Use a wooden spoon to scrape the bottom of the pan as the butter melts. The brown bits hold a lot of flavor, so no need to remove. Add the 4 cloves of minced garlic and 8.5 ounces of drained and rinsed sun-dried tomatoes and cook for 1-2 minutes or until fragrant. Whisk in 1 tablespoon of all-purpose flour and allow to thicken for approximately 1 minute.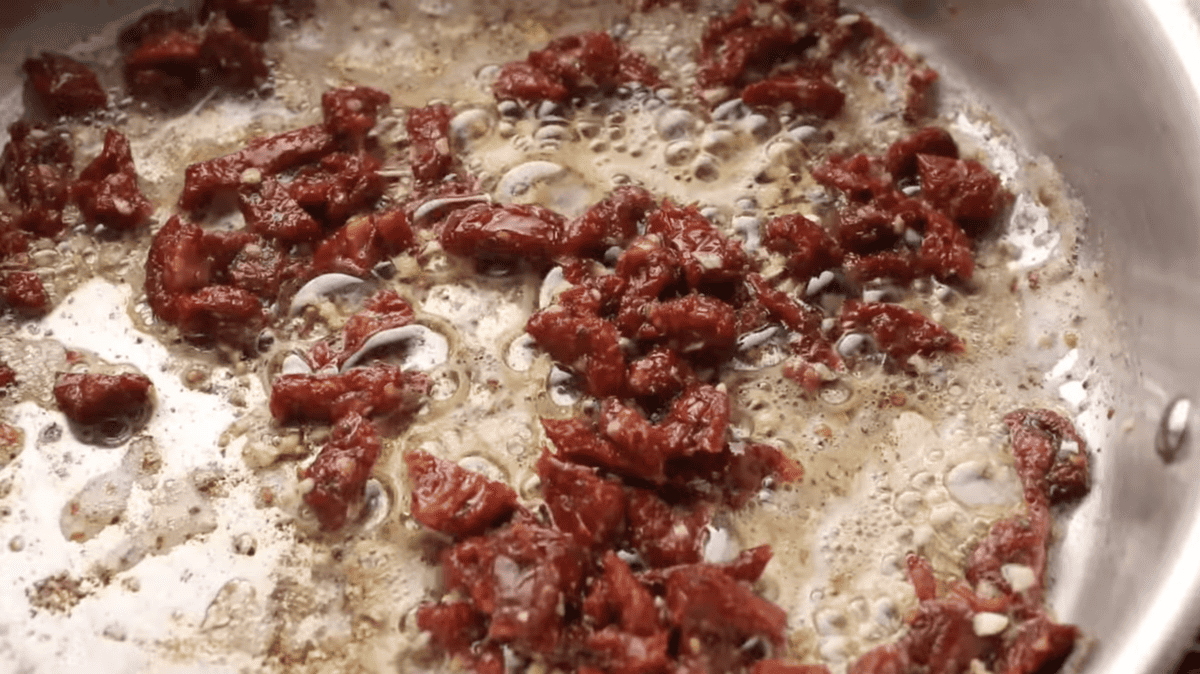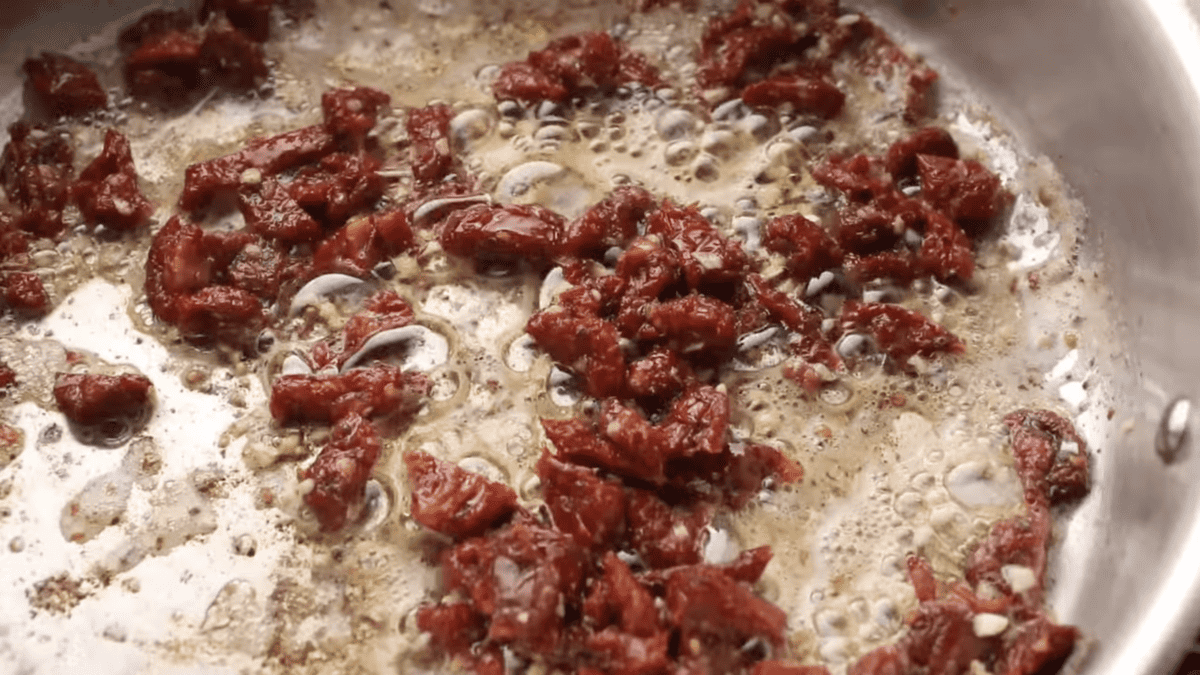 Add the Cream: Whisk in ½ cup of heavy cream, 1 cup of low-sodium chicken broth, ½ of Parmesan cheese, 1 teaspoon of Italian seasoning, and ¼ teaspoon of black pepper. Stir to combine.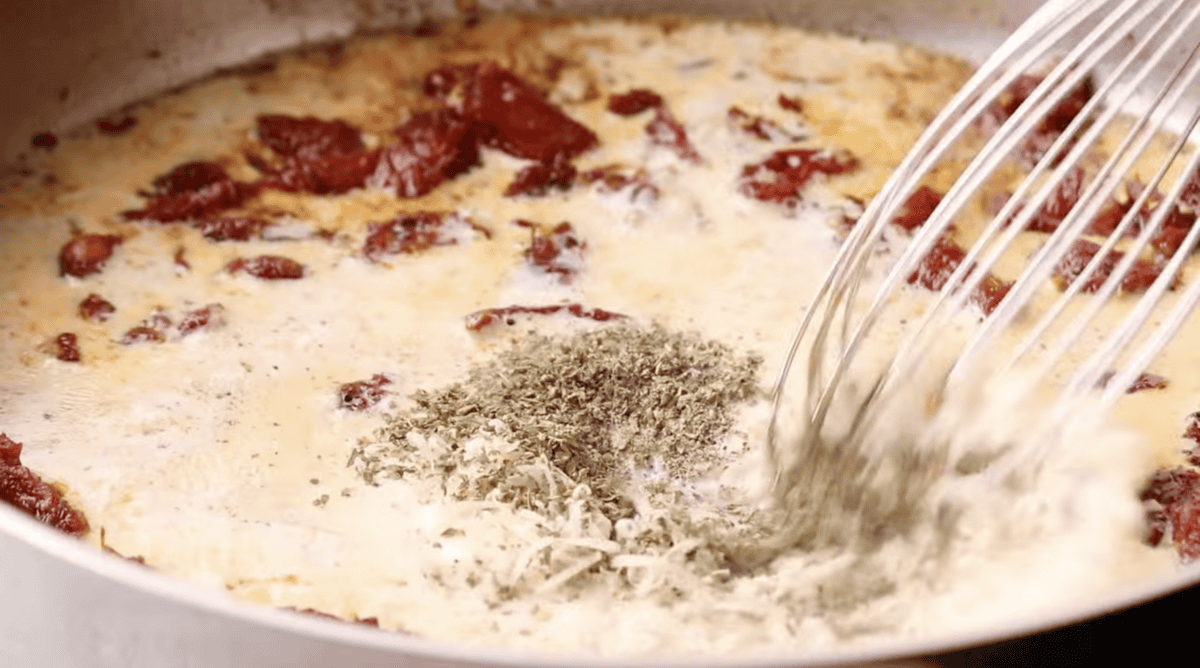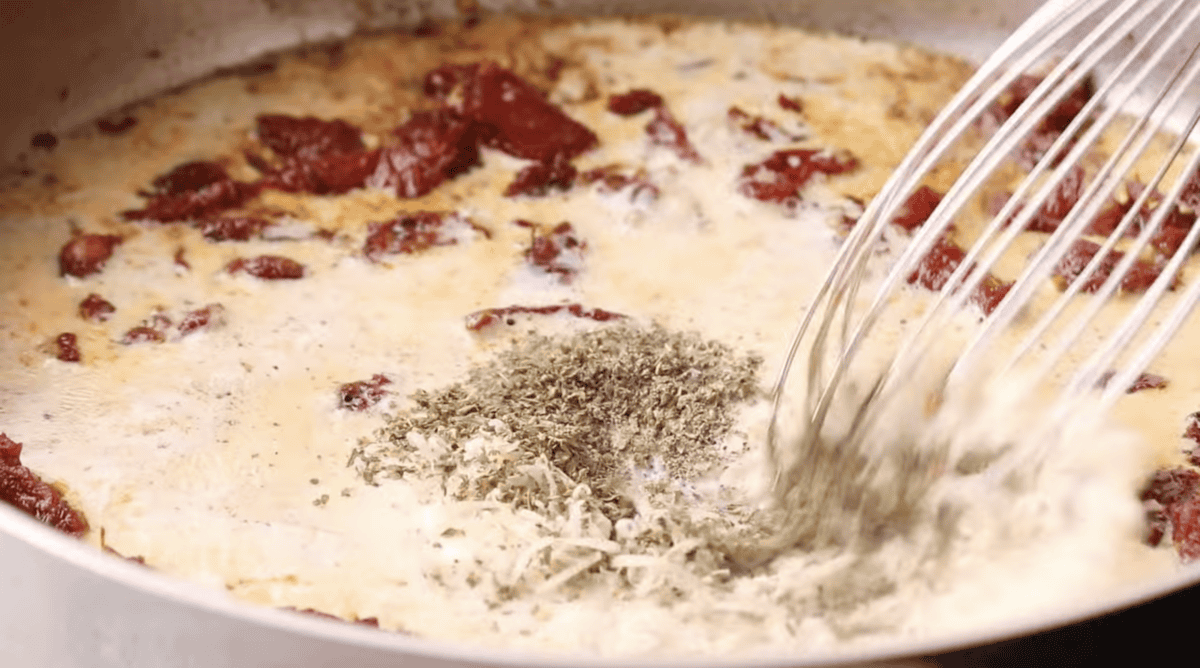 Add the Spinach: Add 1 cup of baby spinach and reduce heat to simmer. Allow to cook until the sauce slightly thickens and the spinach wilts.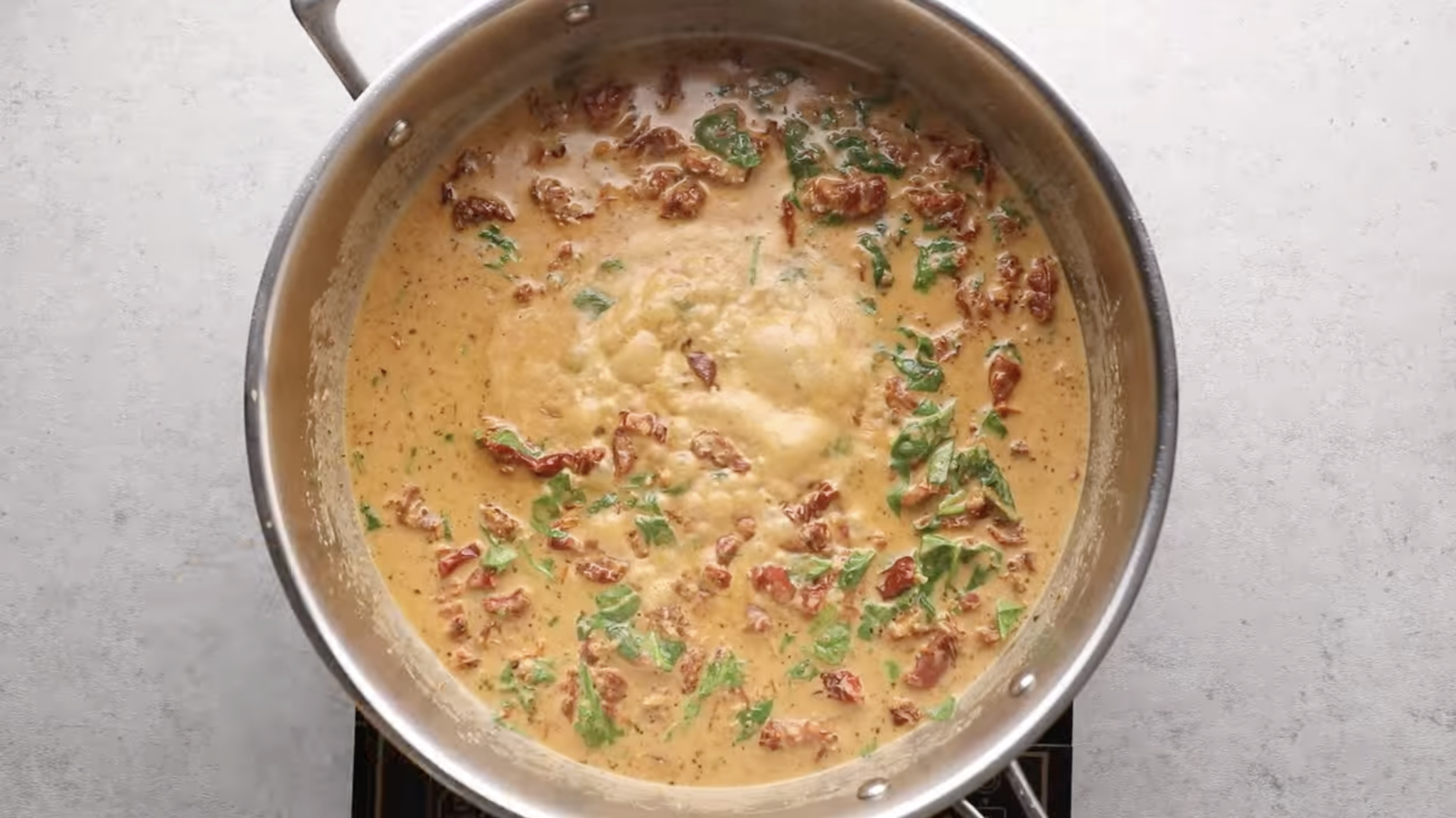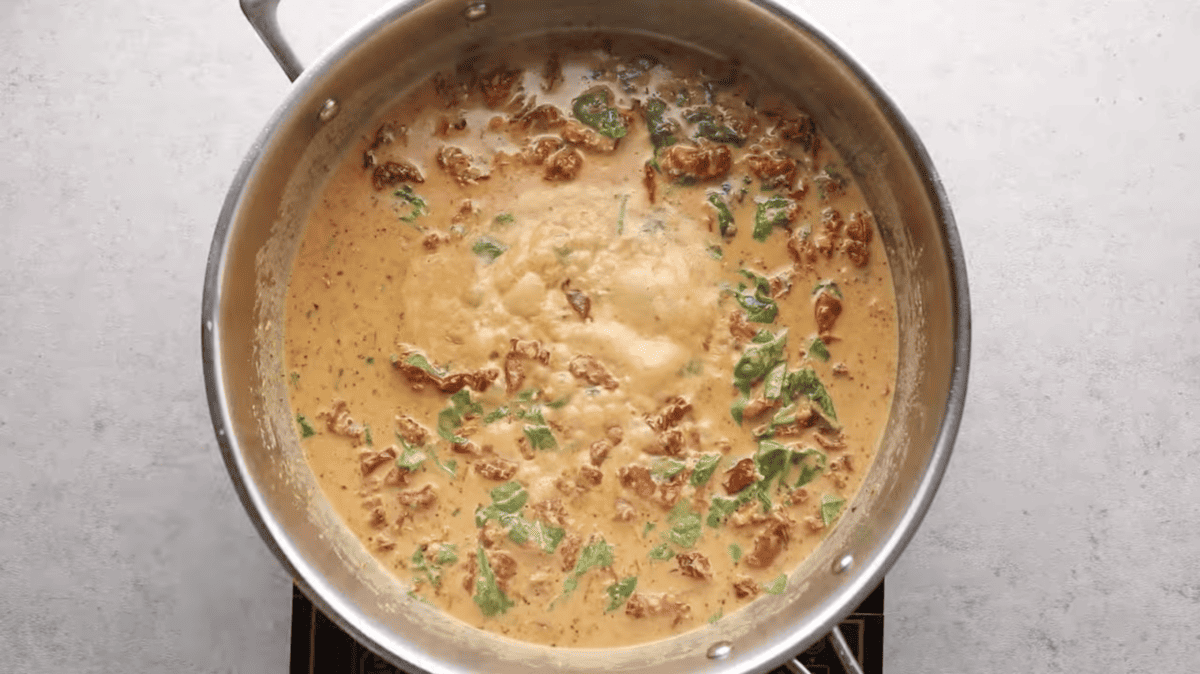 Simmer the Chicken: Add the chicken back into the skillet and turn to coat in the sauce. Allow to continue to simmer until the chicken is heated through, 2-3 minutes. Garnish with fresh parsley.