Chicken Dijon with White Wine Sauce is an easy ONE PAN meal with so much flavor! The Dijon Chicken in white win sauce is so juicy and moist and smothered in the most amazing sauce. Nothing is better than White Wine Chicken with Dijon. It's an awesome Date Night meal for any day of the week. Chicken Dijon for the win!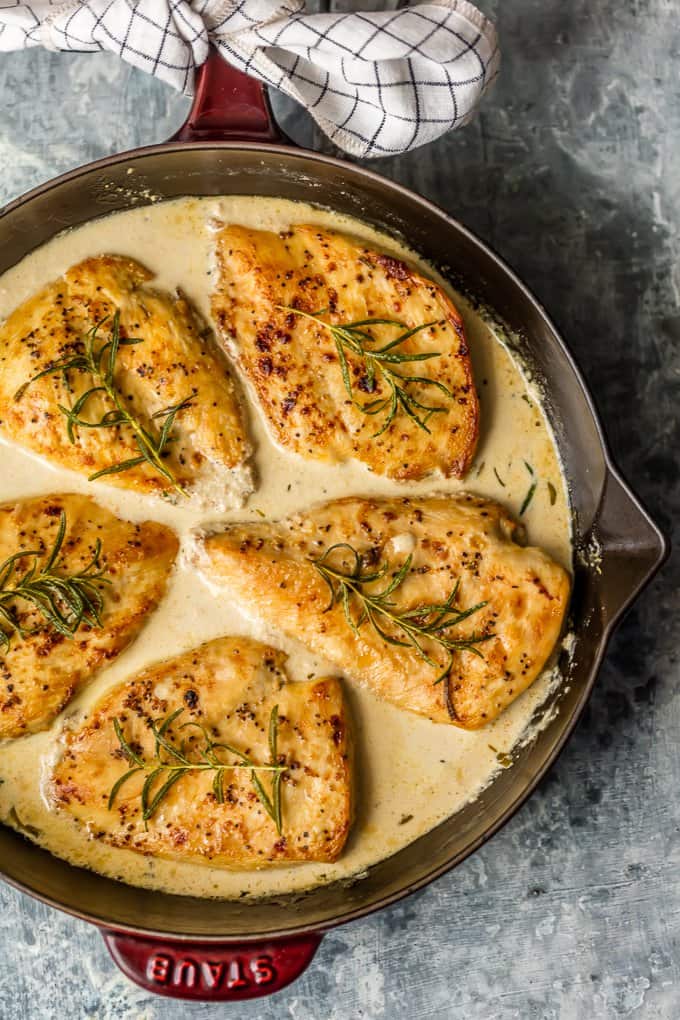 Creamy Dijon Chicken with White Wine Sauce
Chicken Dijon with White Wine Sauce is a simple weeknight meal perfect for a family dinner.
Chicken Dijon with White Wine Sauce is everything I want in a meal. This simple and delicious recipe for Creamy White Wine Chicken is a staple at our house. It's delicious served over rice, pasta, or simply by itself.
The White Wine Sauce has so much flavor and so little fuss, you'll want to dive in and sip it up with a spoon! It couldn't be simpler, but I know you'll be just as addicted as we are as soon as you taste it. If you can get through making this without breaking out a spoon to eat the sauce on its own, you're a better person than me! I love to make extra sauce to spoon the sauce over baked potatoes or drizzle over steak…WOW the flavor!
I love this white wine chicken recipe for family dinners or for date night.
Chicken Dijon in White Wine Sauce is one the best one pan meals. Try this White Wine Chicken Dijon for dinner tonight!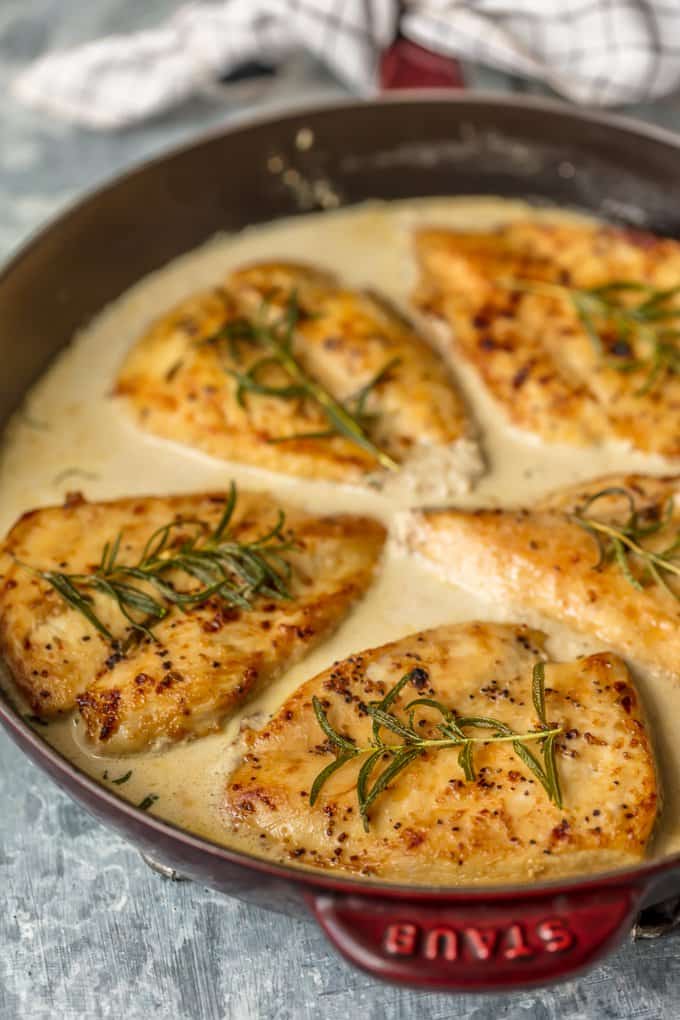 White Wine Chicken Dijon
This White Wine Chicken Dijon Skillet is the perfect comfort food because its quick, EASY, and so flavorful.
The other thing I love about this White Wine Chicken is how great it is reheated. It's the perfect thing to keep for leftovers, and it makes a delicious lunch to send with your loved one day after. DELICIOUS!!! Just looking at the pictures of this chicken in white wine sauce is making me flash back to how it tastes. Looks like I know what I'm making for dinner tonight!
Dijon Chicken in White Wine Sauce is a great meal for guests if you're having a dinner party. The flavors seem to be loved by all, it's absolutely fool proof, and clean up involves ONE PAN. I mean…let's go!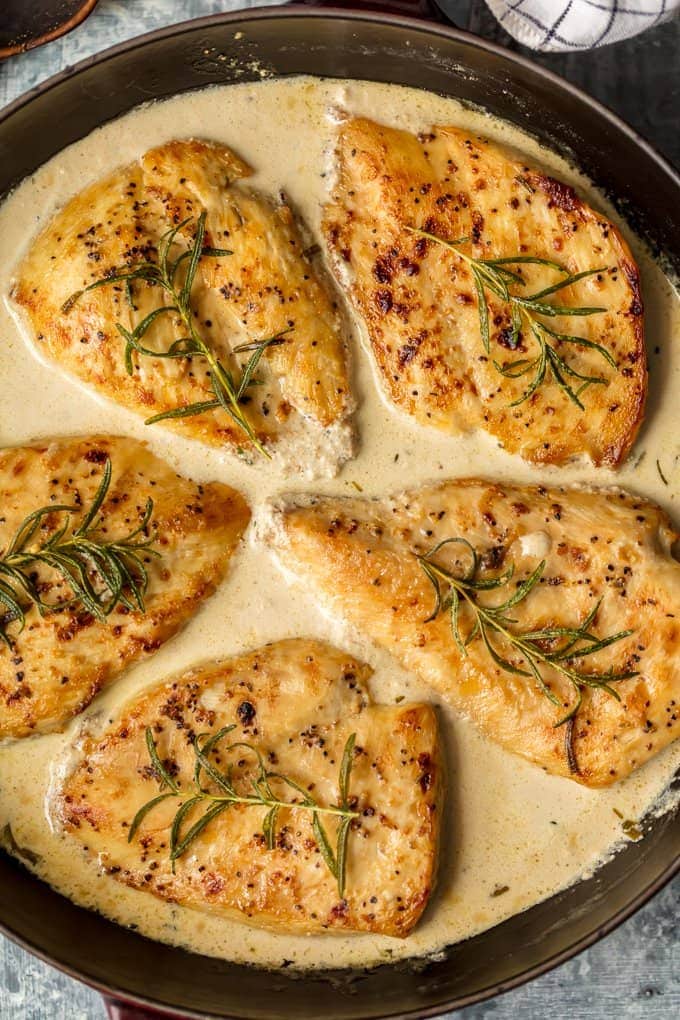 I don't drink wine, can I still make this recipe?
If you're worried about the wine…don't be! You can still make this white wine chicken. The alcohol cooks out while cooking, but you can also use a cooking wine without alcohol if that's what you prefer. You still get the flavor of wine without the alcohol content. OR you can even use chicken stock in its place. Easy peasy.
What do you recommend serving with White Wine Chicken?
We love this white wine chicken dijon served simply over rice or pasta, or served alongside some of our favorite side dishes like Melting Potatoes, Slow Cooker Mashed Potatoes, Balsamic Brussels Sprouts, or Garlic Mashed Cauliflower! I like to keep the side dish simple because there's so much flavor in that White Wine Sauce.
Do you have other chicken recipes that are favorites?
OH YES! Chicken recipes are my FAVORITE. Some of the most popular recipes on The Cookie Rookie include Chicken Tacos, Baked Fried Chicken, Chicken Pot Pie Casserole, Chicken Parmesan Pasta and Queso Smothered Chicken Fajitas.
This simple Creamy Dijon White Wine Chicken is sure to become a constant on your dinner rotation. I hope you love it as much as we do! I have a feeling you will. It's a winner winner chicken dinner!!!
See the recipe card below for full details on How to make Dijon Chicken with White Wine Sauce. Enjoy!
Want more One Pan Recipes? Here are some favorites: