Make a Chicago deep dish pizza at home, in a skillet and with just 6 ingredients (pantry staples)! Skip the takeaway this pizza night and serve up this delicious and easy to make pizza.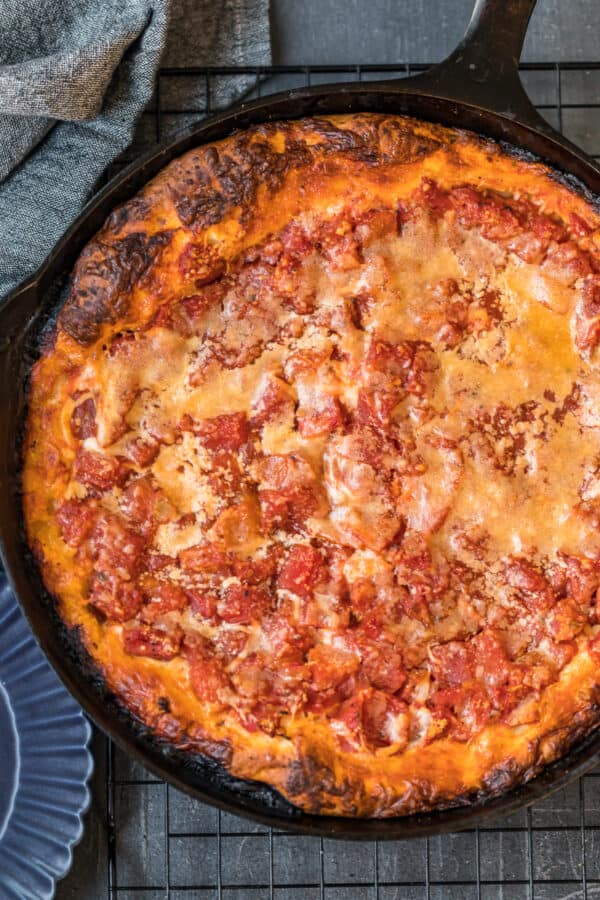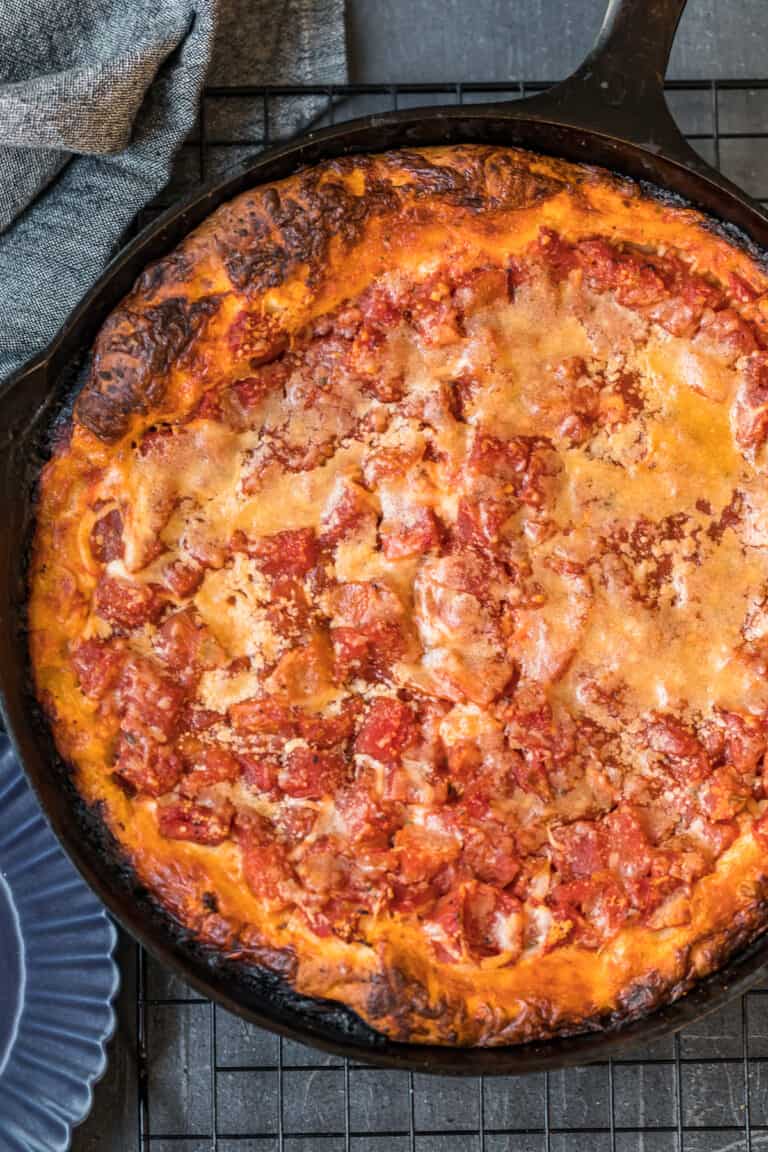 Chicago Style Pizza
Pizza night is always something we look forward to, but this week I decided to ditch the takeout and serve up this homemade deep dish pizza for dinner instead. Super easy to make, and spoiler alert, it was a huge hit. Don't forget the garlic knots!
How To Make Skillet Deep Dish Pizza
Be sure to see the recipe card below for full ingredients & instructions!
Prep: Brush the skillet with olive oil and roll the frozen bread dough in it to cover it. Let the dough thaw at room temperature. Pre heat the oven.
Make: Place the thawed dough in the skillet and stretch and press it into the skillet. Pour the tomatoes over the dough and top with the cheese.
Bake: Bake the pizza in the pre heated oven until the top is golden brown.
Serve: Sprinkle with fresh basil. Let cool for a few minutes before slicing and serving.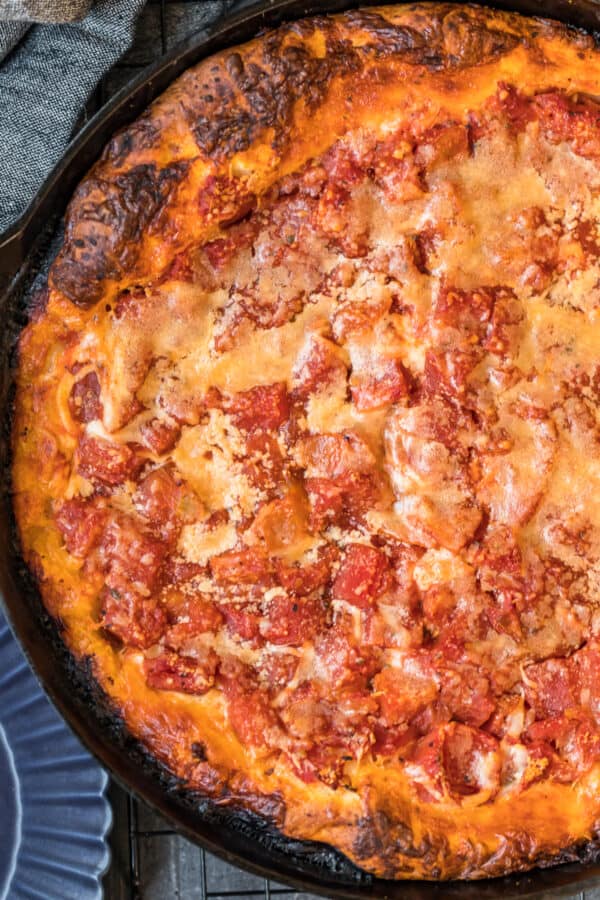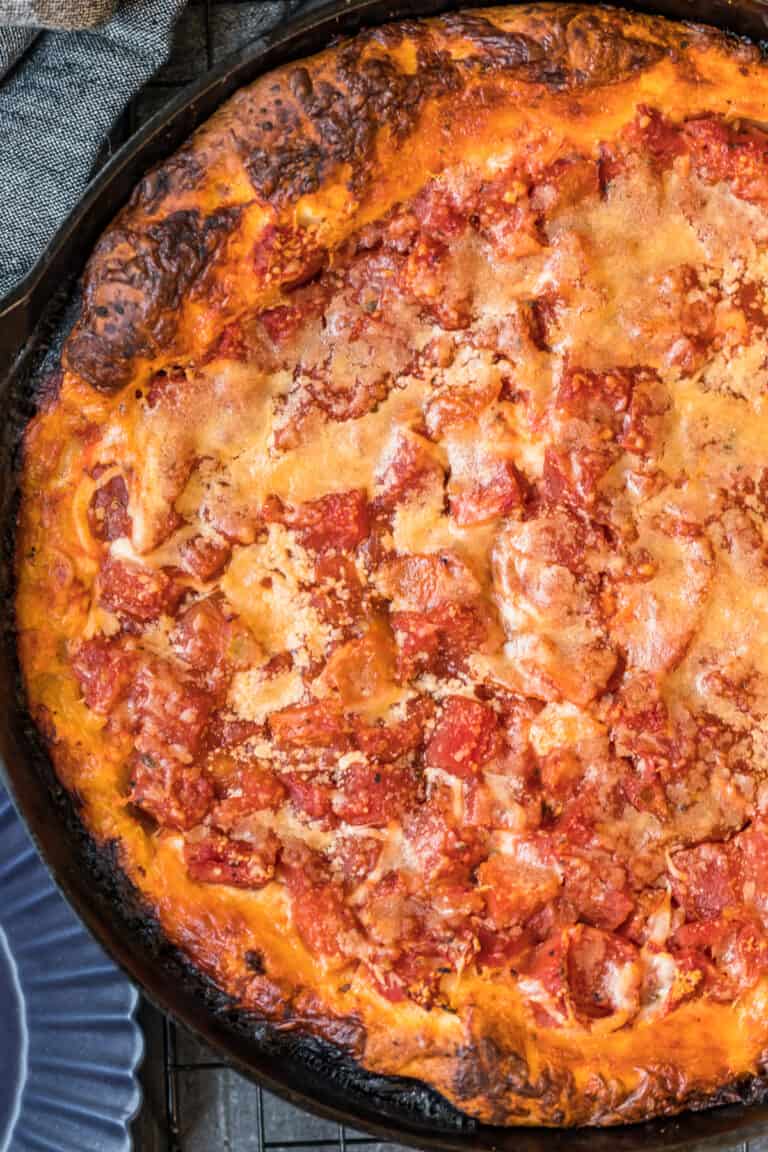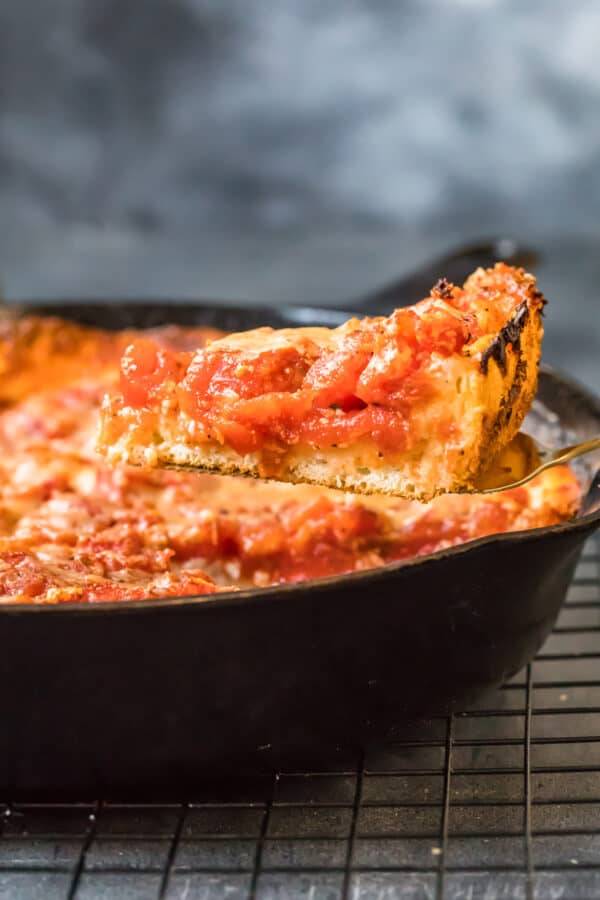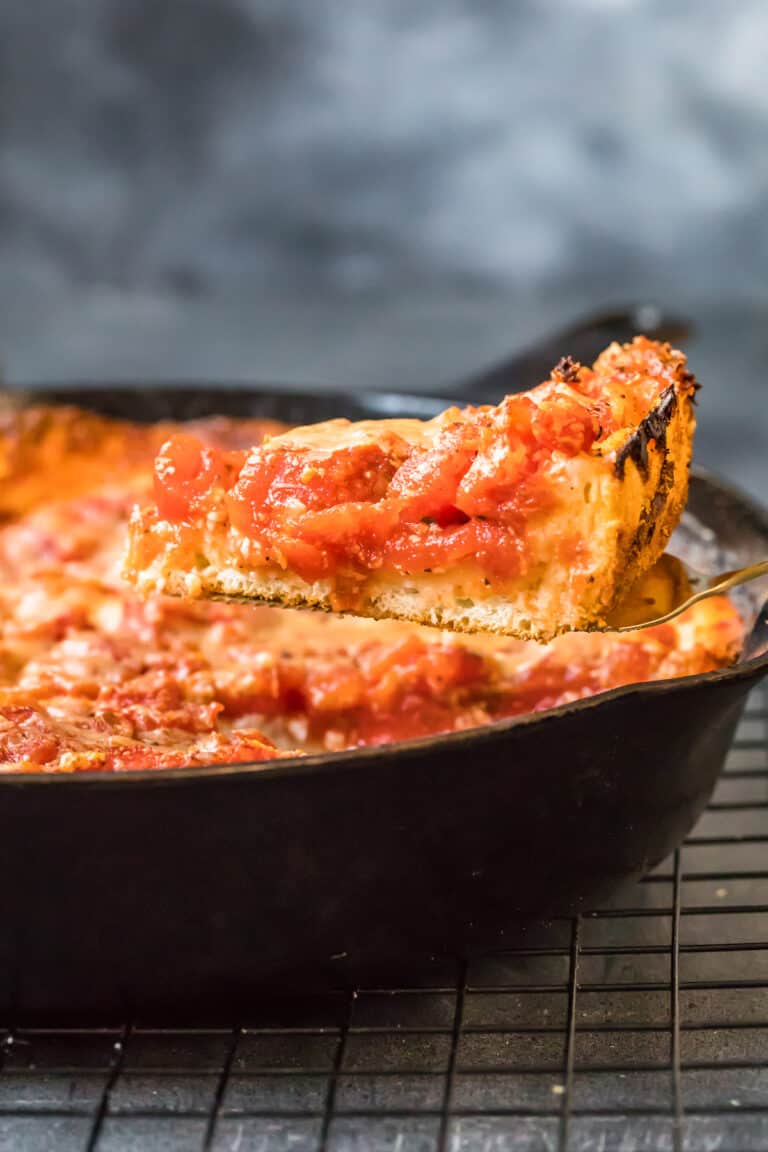 Skillet Pizza Recipe
Making this pizza in a skillet makes this recipe so easy and it's a great way of getting that Chicago deep dish at home.
Tip: This is the time to pull out that cast iron skillet! This pizza bakes so beautifully in cast iron, and the seasoning of the skillet keeps it from sticking.
Pizza With Pre-Made Dough
By using frozen bread dough (I use Rhodes) you take the hassle out of making a tasty homemade pizza.
The bread dough works so well to make that wonderfully doughy crust and because it is cooked in a skillet the bottom gets wonderfully crispy.
Can you make it ahead of time?
As with all pizzas, this is best served straight out of the oven, but if you have any leftovers you can keep them in an airtight container in the fridge for around 3 days. Reheat the pizza in the oven to serve.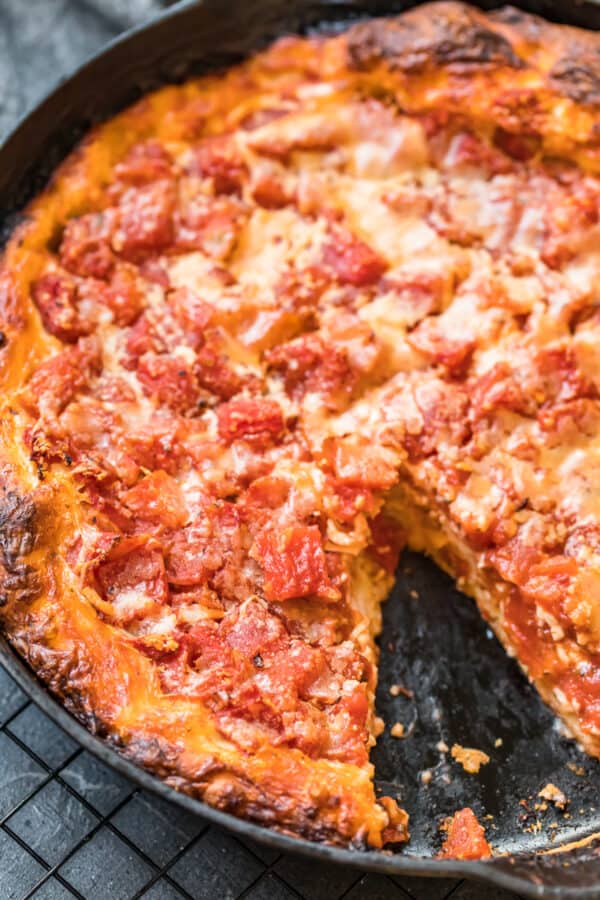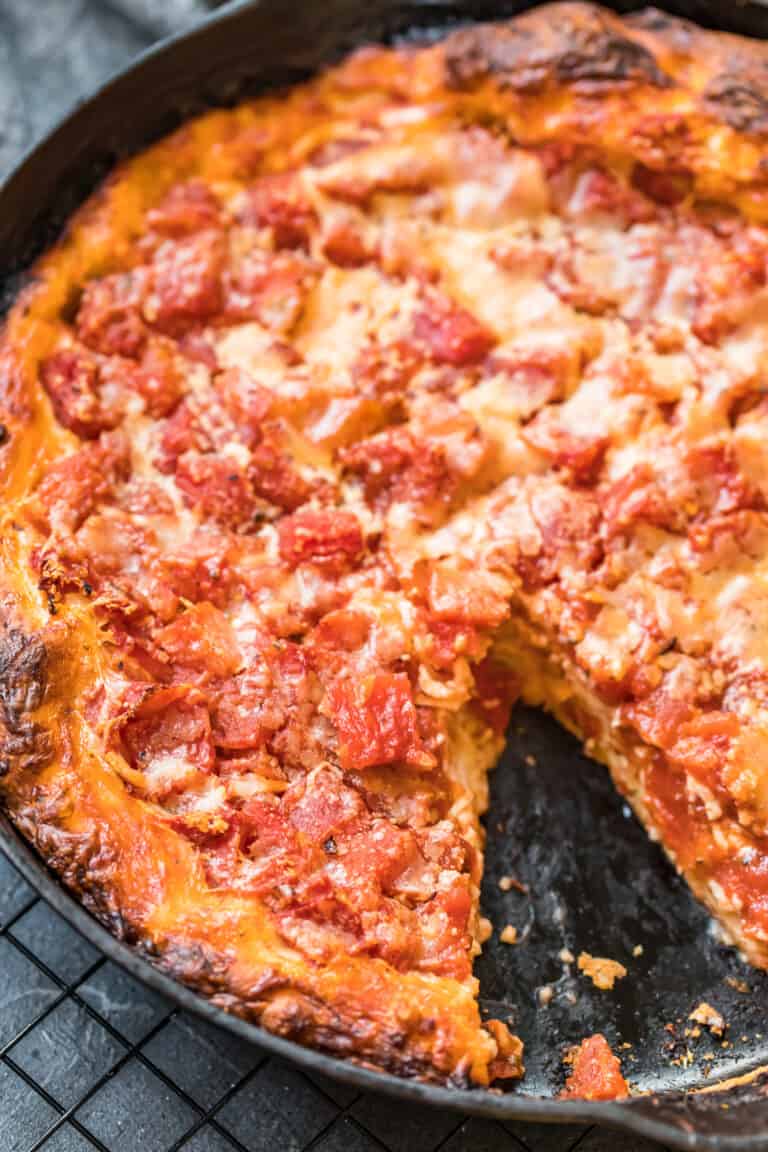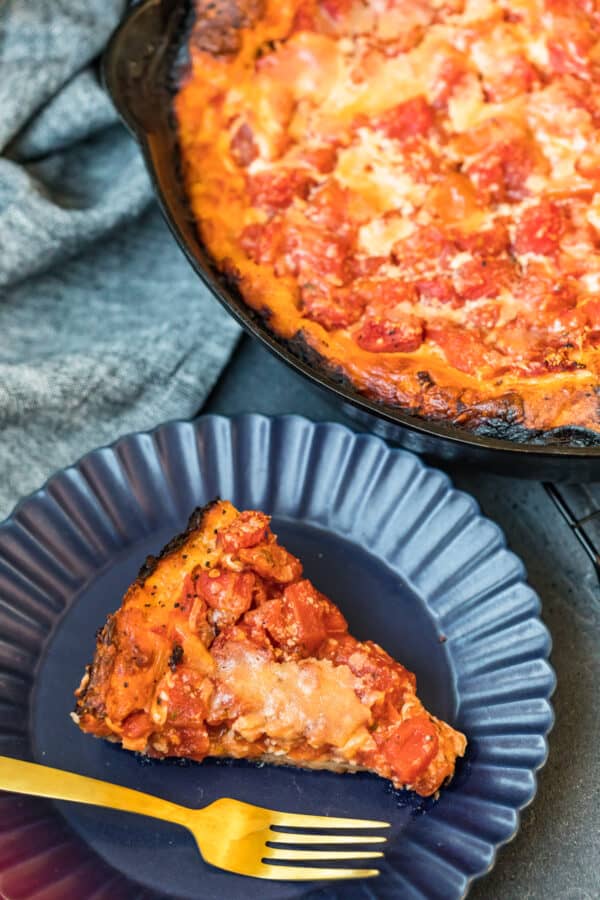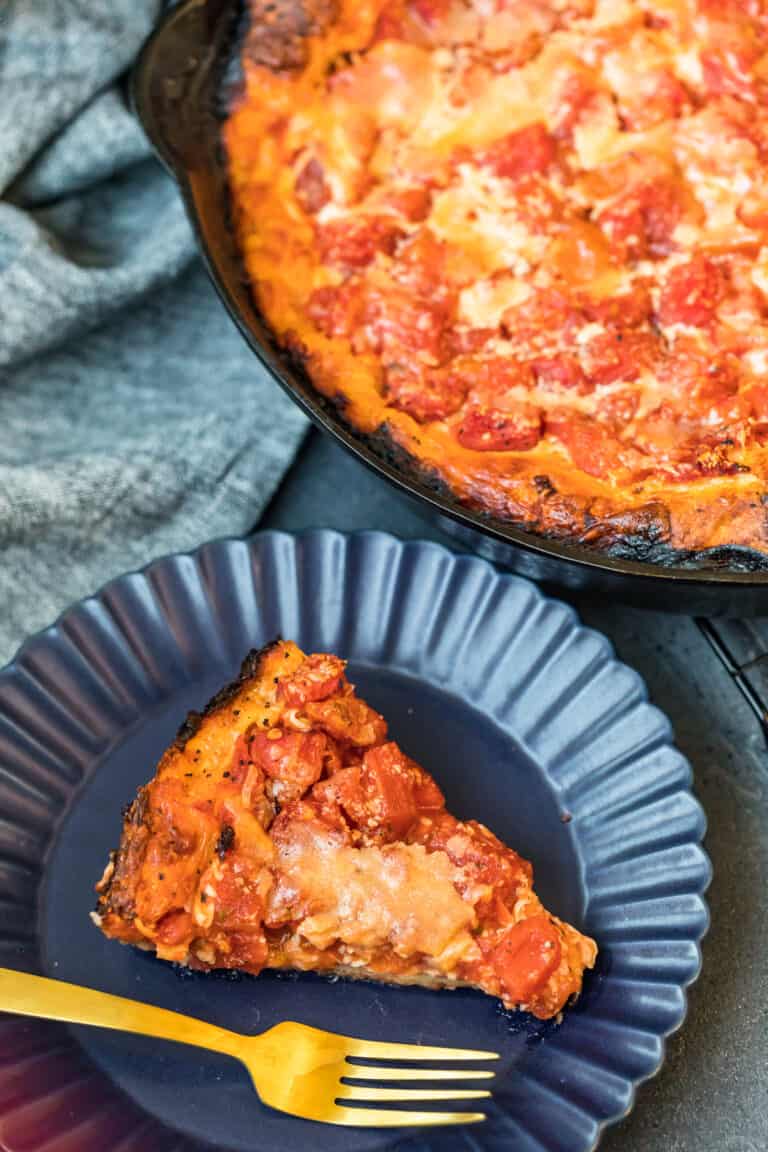 Tips!
The dough can be thawed at room temperature, 4-5 hours (depending on the temperature of the room) or overnight in the fridge.
A 13×9-inch casserole dish can be substituted for the cast iron skillet.
Ensure that the dough is fully thawed before using it.
If the Chicago deep dish pizza is browning too quickly when it is baking, tent it loosely with some foil.
Let the pizza sit for 5 minutes before you slice and serve it.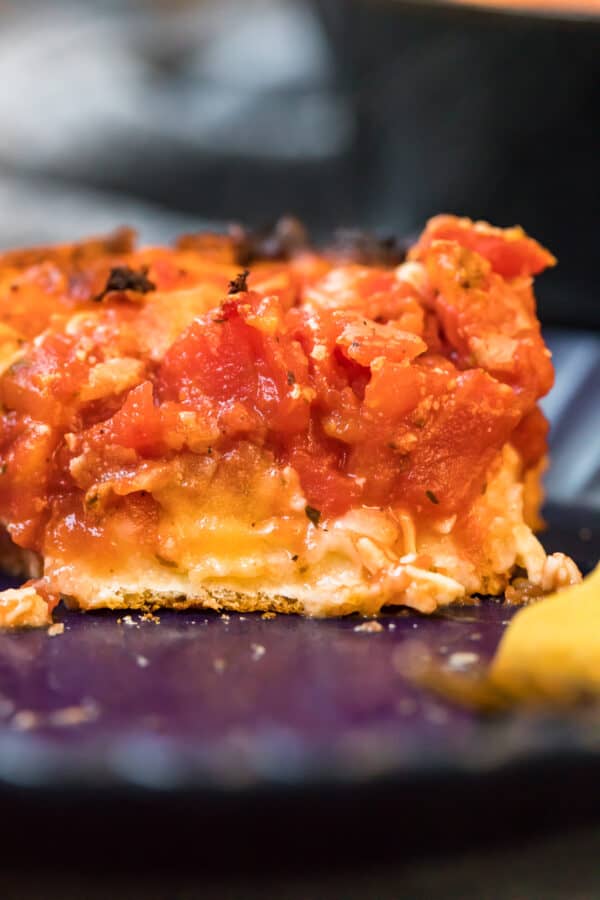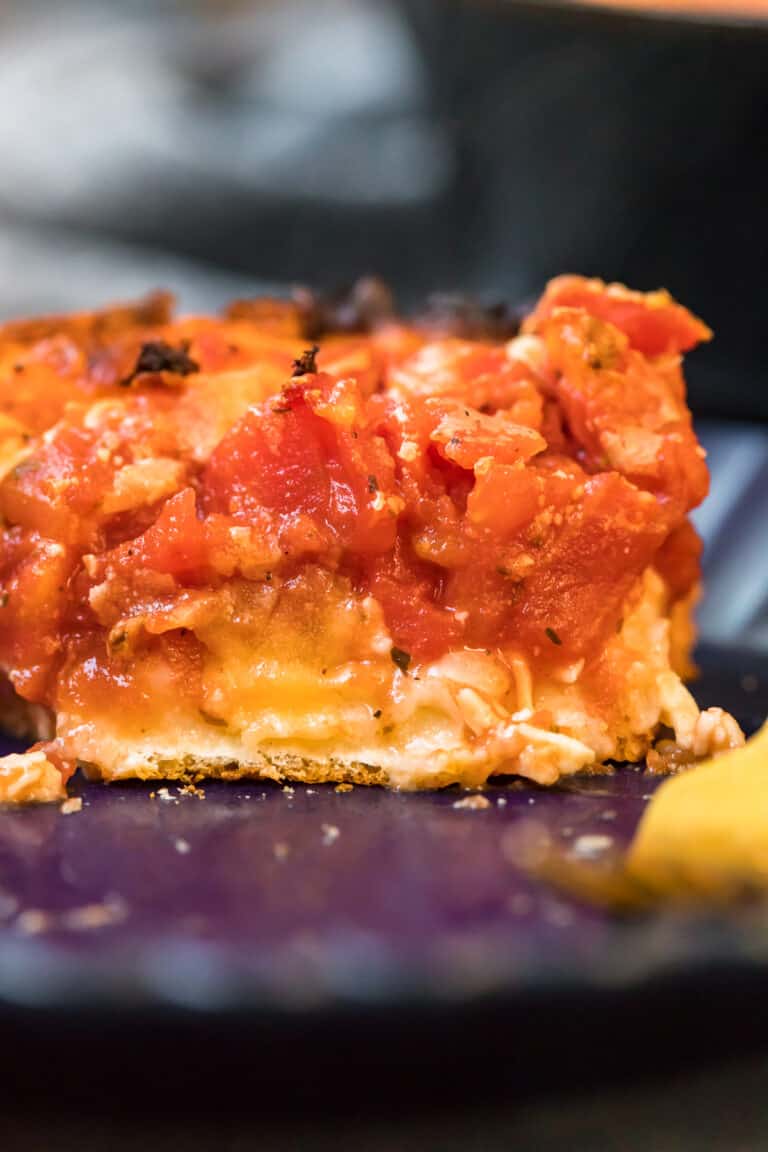 If you make this recipe be sure to upload a photo in the comment section below or leave a rating. Enjoy!