***I remade this skillet basil cream chicken recipe recently!! Tweaked a couple things and took better pictures :) You can check out the newer version HERE. Thanks for stopping by!***
so i know i've posted quite a few chicken recipes. but i love chicken. and this chicken is my new favorite. while looking for new recipes on pinterest, i found a this recipe and played around with it a bit. its a hard thing to attempt to beat my all-time favorite, sherry chicken, but this one comes very close. we loved it! pat actually said this is his favorite thing i've made so far. (maybe i'm just getting better with time…?)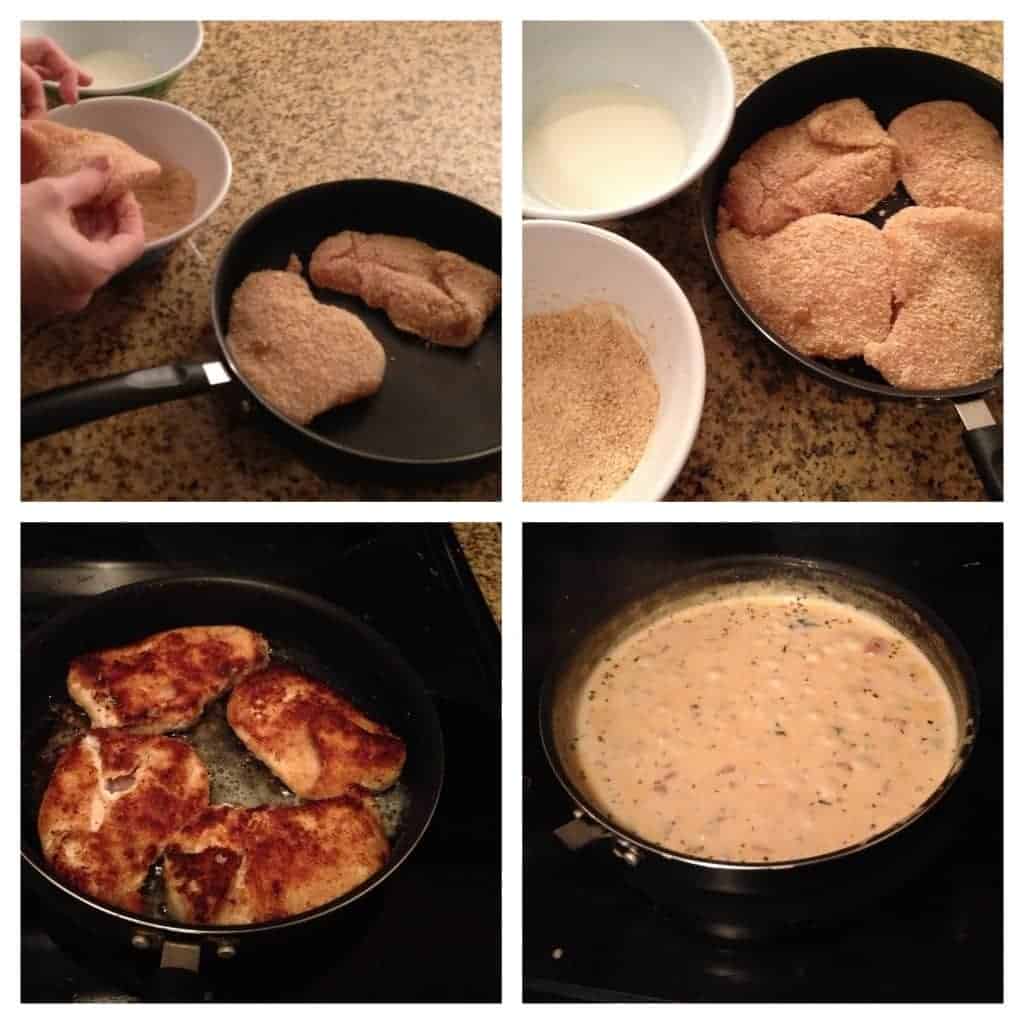 with the fresh basil, zesty tomatoes, and parmesan cheese…what's not to love! and its ready in less than 30 minutes. perfect!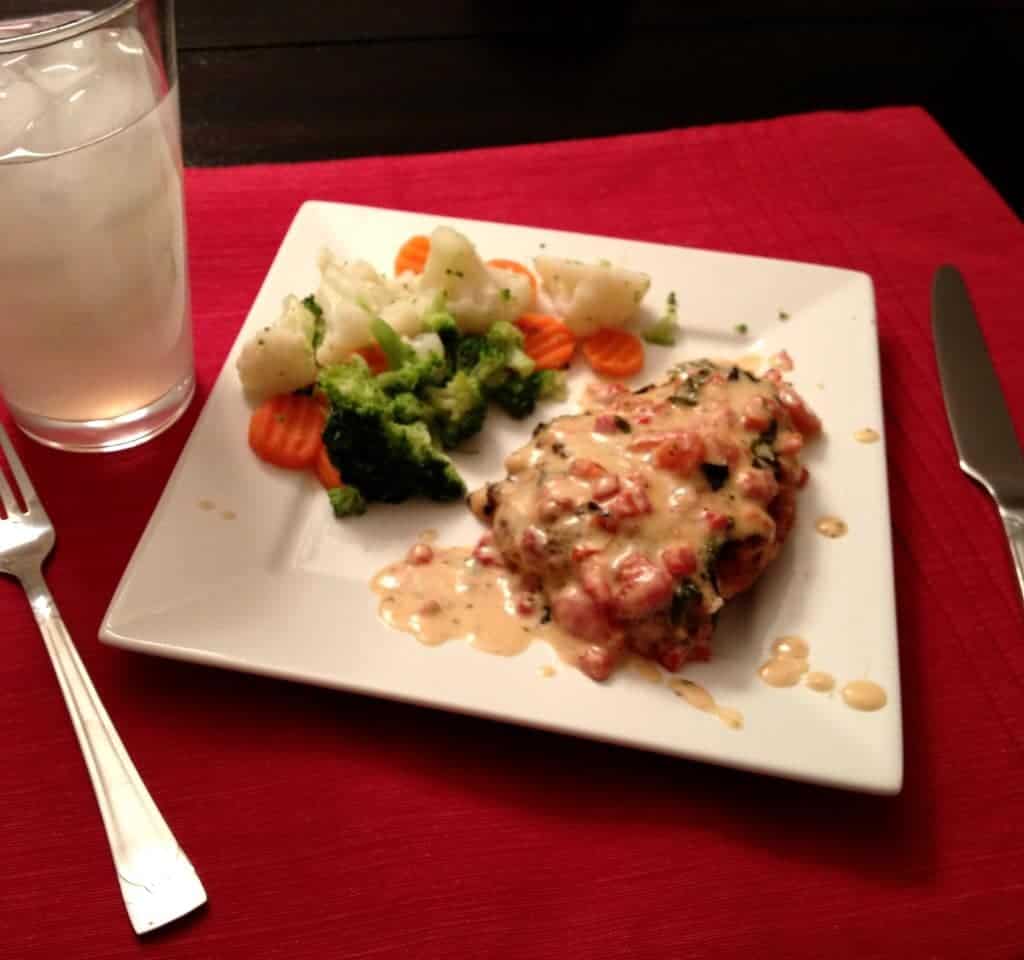 detailed below…you'll see how easy this recipe really is. i've never really cooked in a skillet before, and after trying this recipe i'll be trying it A LOT more. so simple. so good! (although i think i've pretty much thrown 'fat free' out the window) :)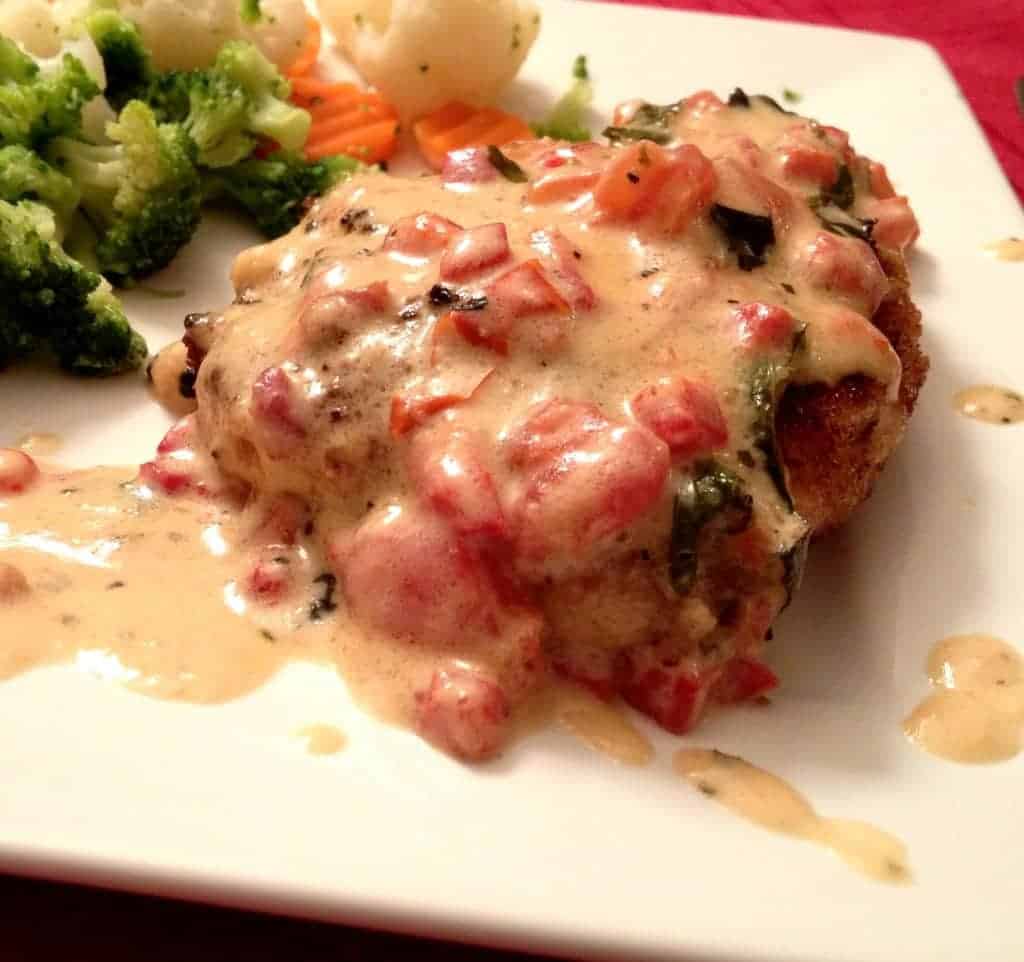 this recipe was also GREAT as leftovers. i cut up the chicken, used all the leftover sauce, and served over pasta. delicious! another great option would be making your own boursin cheese. its really worth trying. so good!