Easy Antipasto Skewers are so simple, cute, and delicious. They're the perfect quick (zero fuss) Holiday Appetizer recipe just waiting to be devoured at your next Christmas or New Years Eve Party!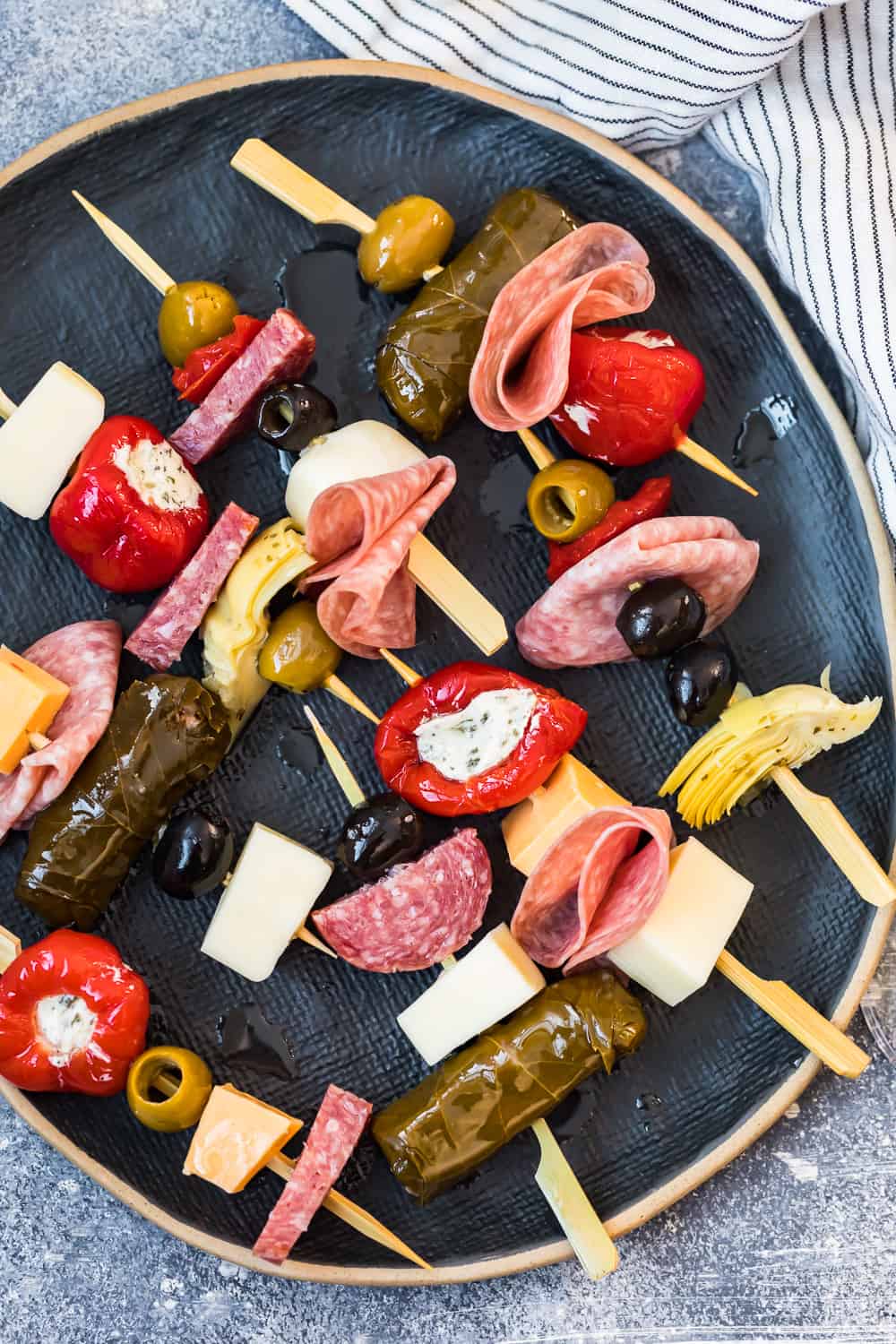 Antipasto Appetizer Skewers
Let's face it, the holidays are BUSY. Thanksgiving, Christmas, and then New Years all jam packed into the jolliest time of the year. Good food, good friends, and so many celebrations. No one has time to be in the kitchen all day, BUT that doesn't mean we can't still have the most fun and delicious appetizers in town.
These Appetizer Antipasto Skewers are fun, festive, EASY, but most importantly super yummy. You can make them any way you like, and with any ingredients you like! SO FUN!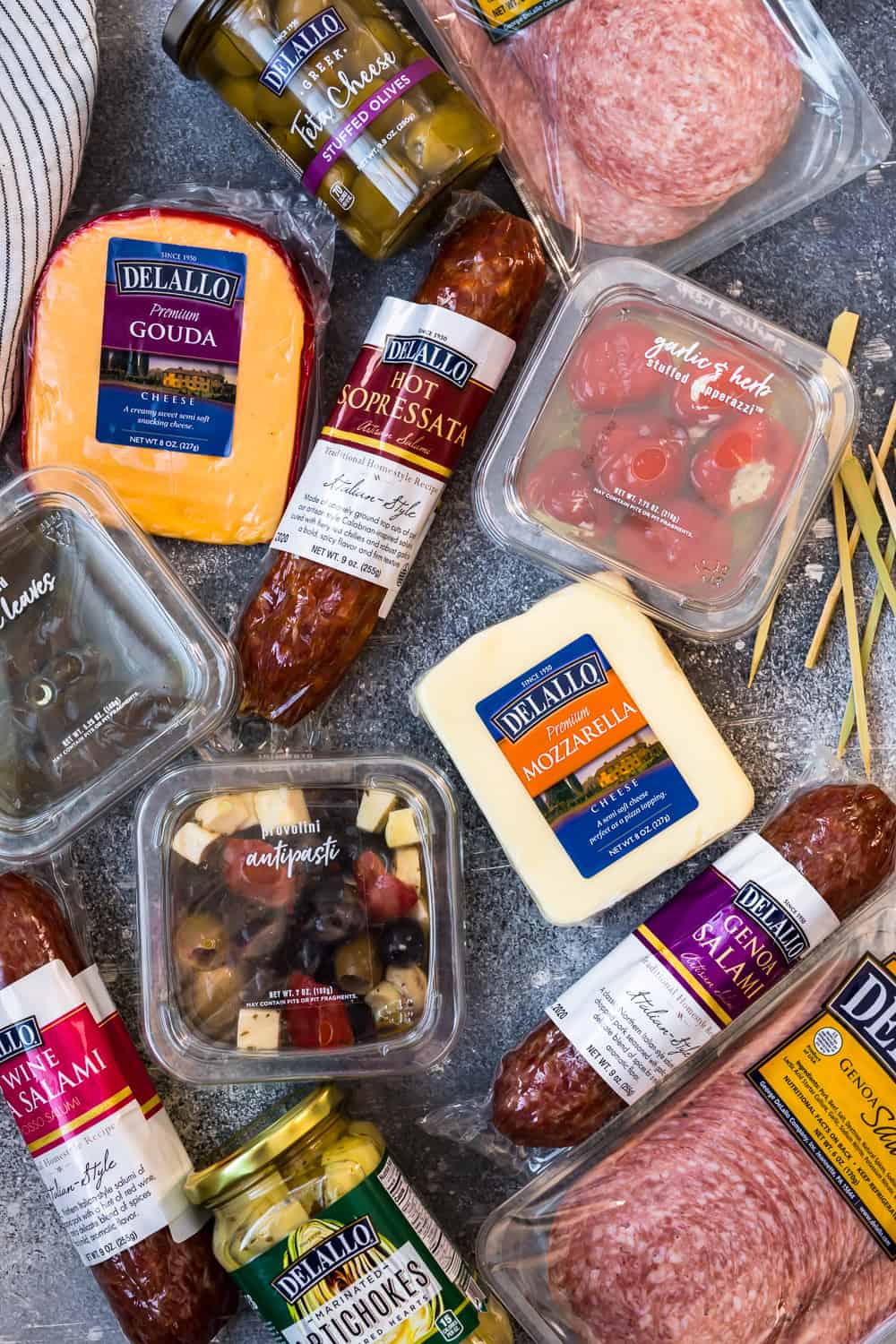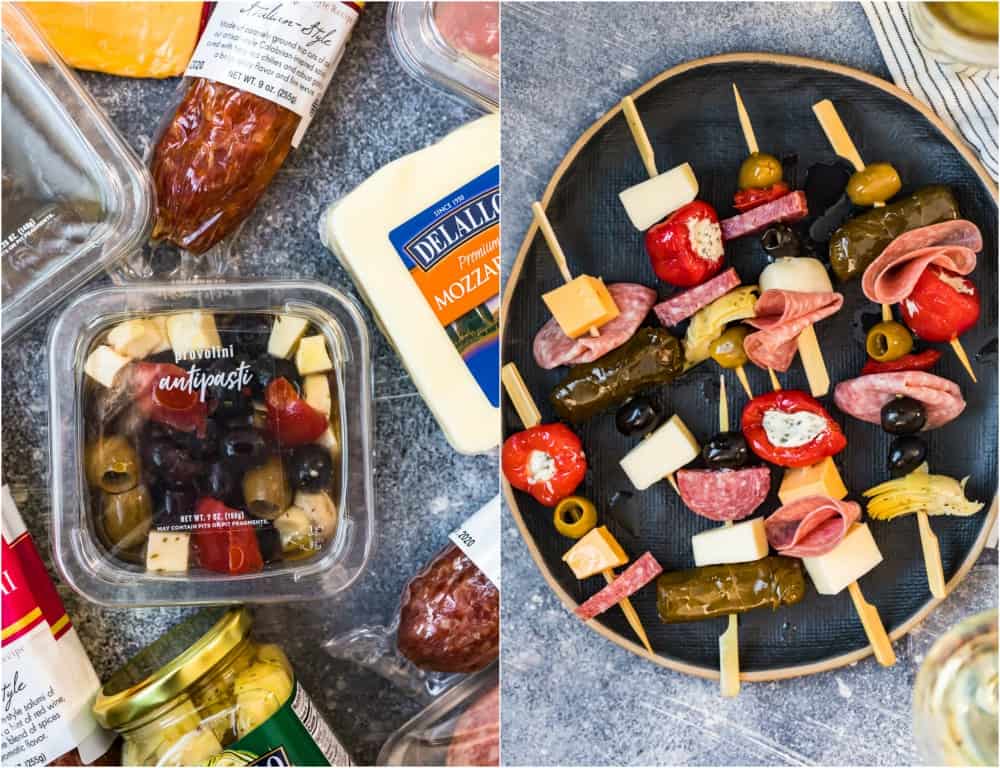 DeLallo, the Best Antipasto Around
You guys know I love LOVE DeLallo for their pasta and Italian food staples, but their Antipasto line is my all-time favorite. I had the pleasure of visiting one of their plants and their flagship store in Pittsburgh and WOW was I impressed. The quality, the variety, the deliciousness. It was all too much! I walked away a fan for life, especially of all things antipasto.
You can see in the video and in the pictures, the possibilities when building these Antipasto Kebabs are endless. I've listed my favorite products below (and you can buy all of them online with the links provided), but you should absolutely poke around their site and buy all your favorites. You literally cannot go wrong!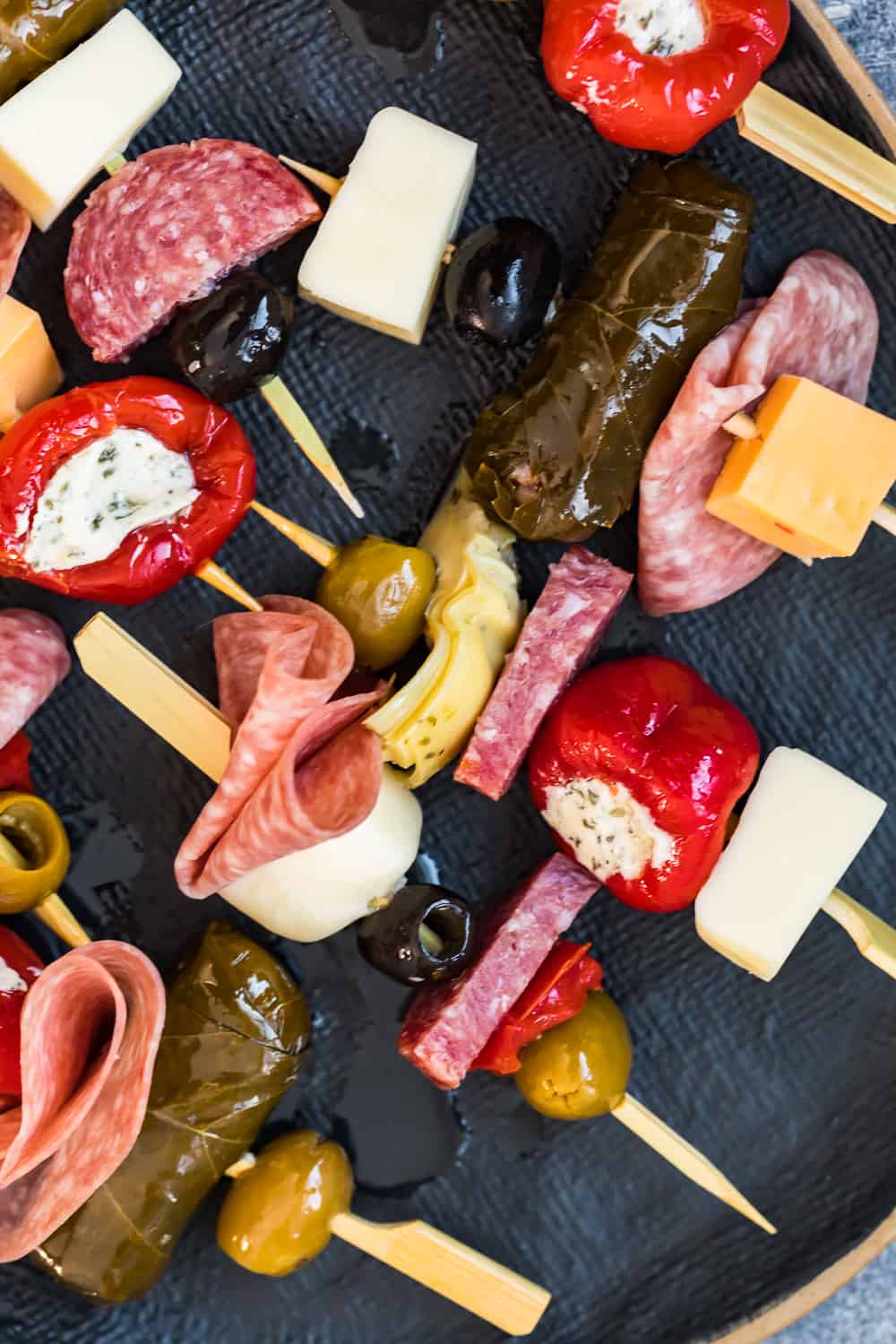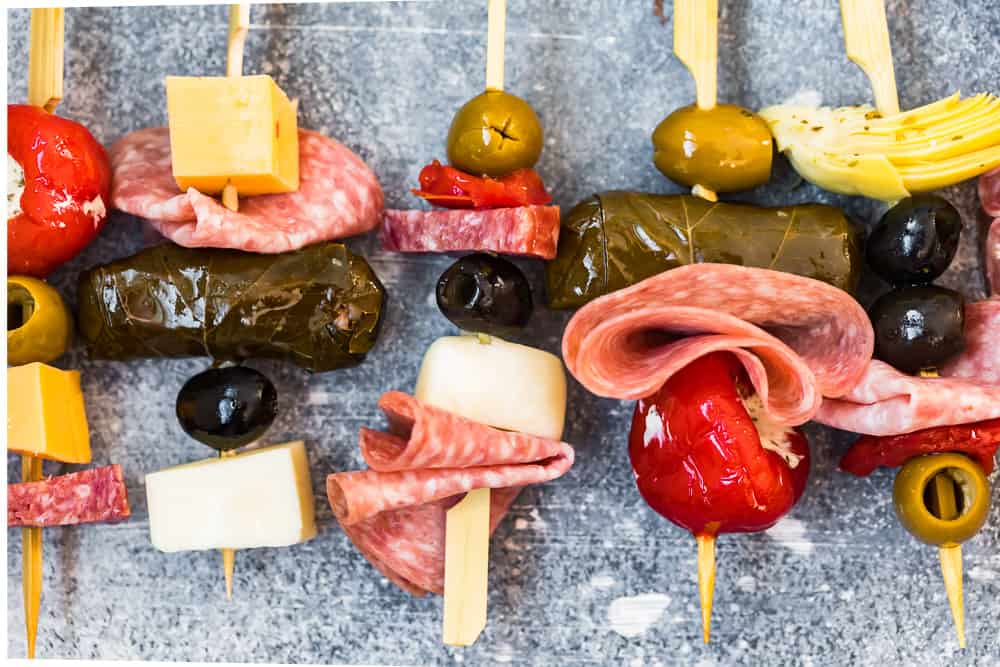 Ingredients for Antipasto Skewers
Like I said above, you can use any of your favorite meats, cheeses, olives, and more to build these holiday skewers, but here are some favorites that I used.
Garlic Herb Stuffed Pepperazzi
Marinated Baby Artichokes
Feta Cheese Stuffed Olives
Mozzarella Cheese
Gouda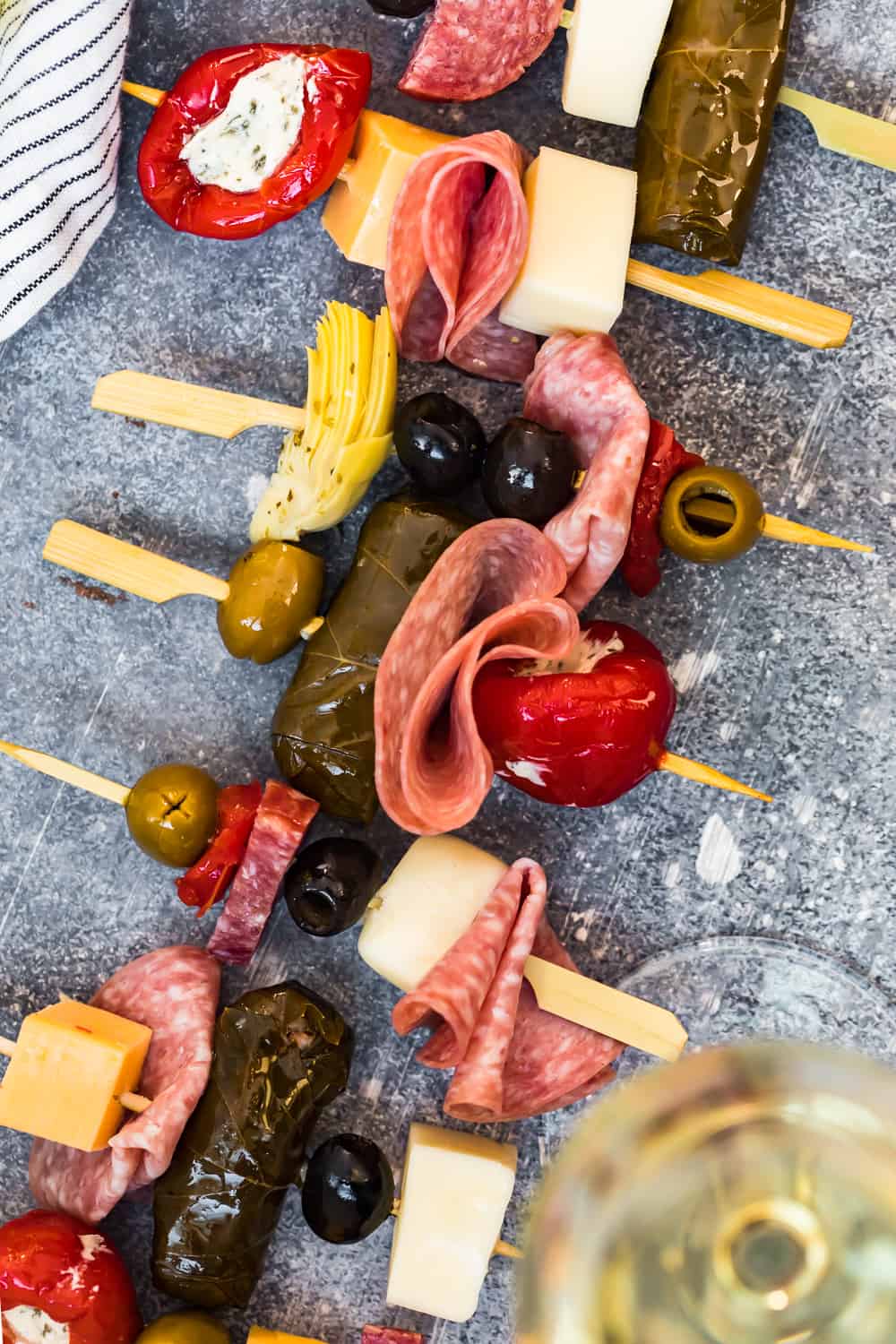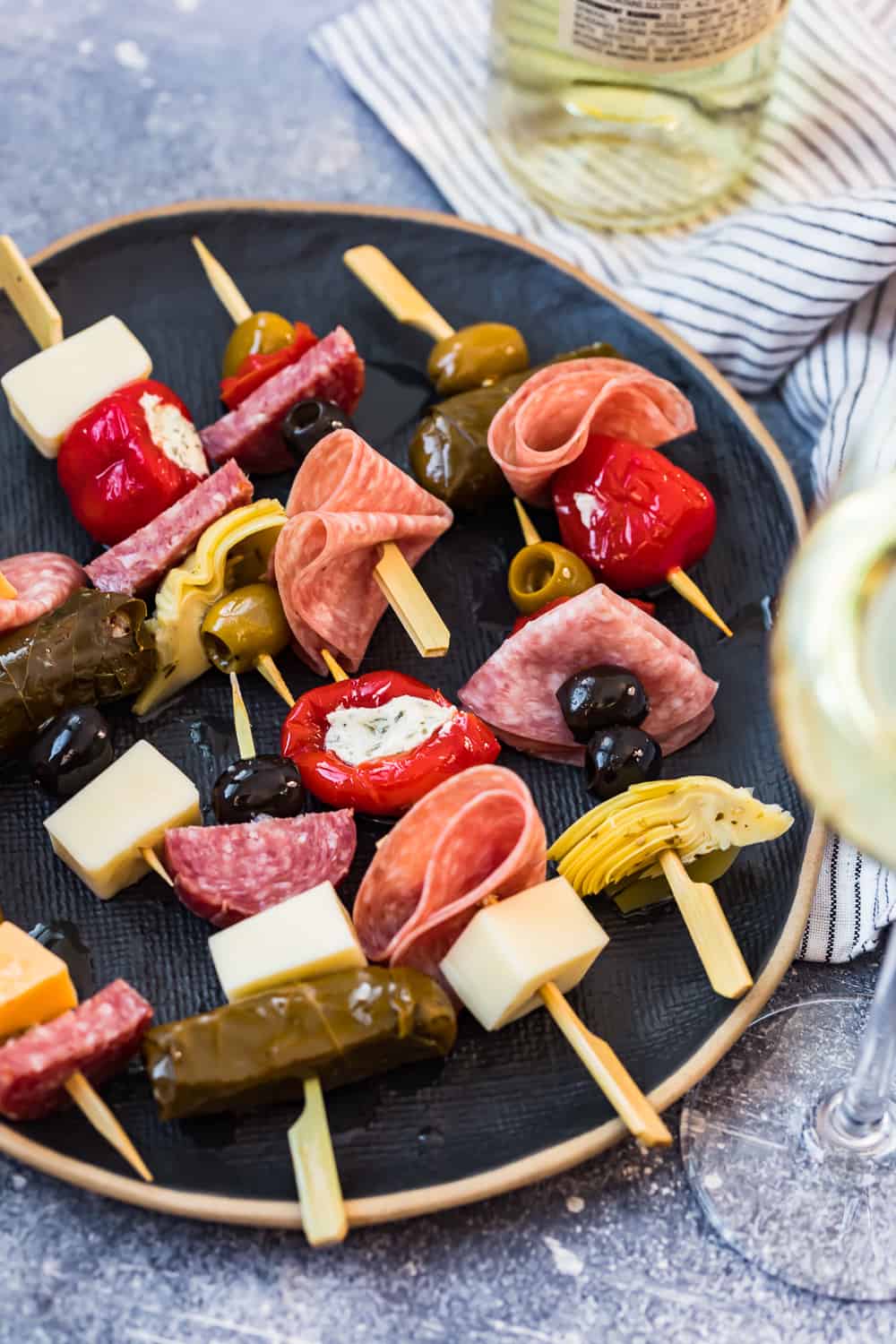 To assemble the Antipasto Appetizer Kebabs
Making these Italian Appetizer Skewers couldn't be easier. Simply chop your cheeses and salami, open the packages or olives, grape leaves, artichokes, and anything else you'd like, and have everything in front of you. Using large toothpicks/small wooden skewers, layer the ingredients in a variety of ways. I think its fun to have each skewer be different. SO YUM!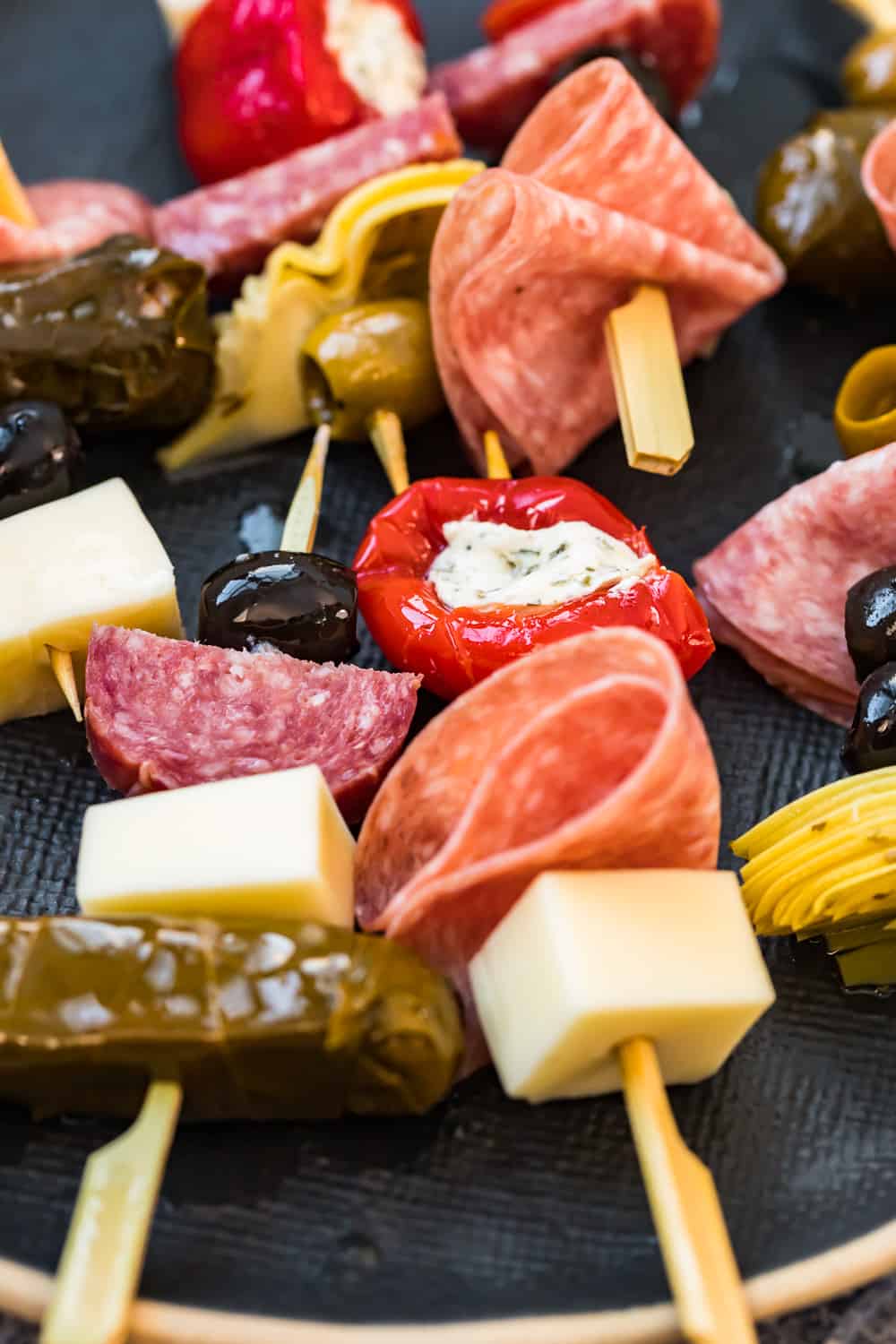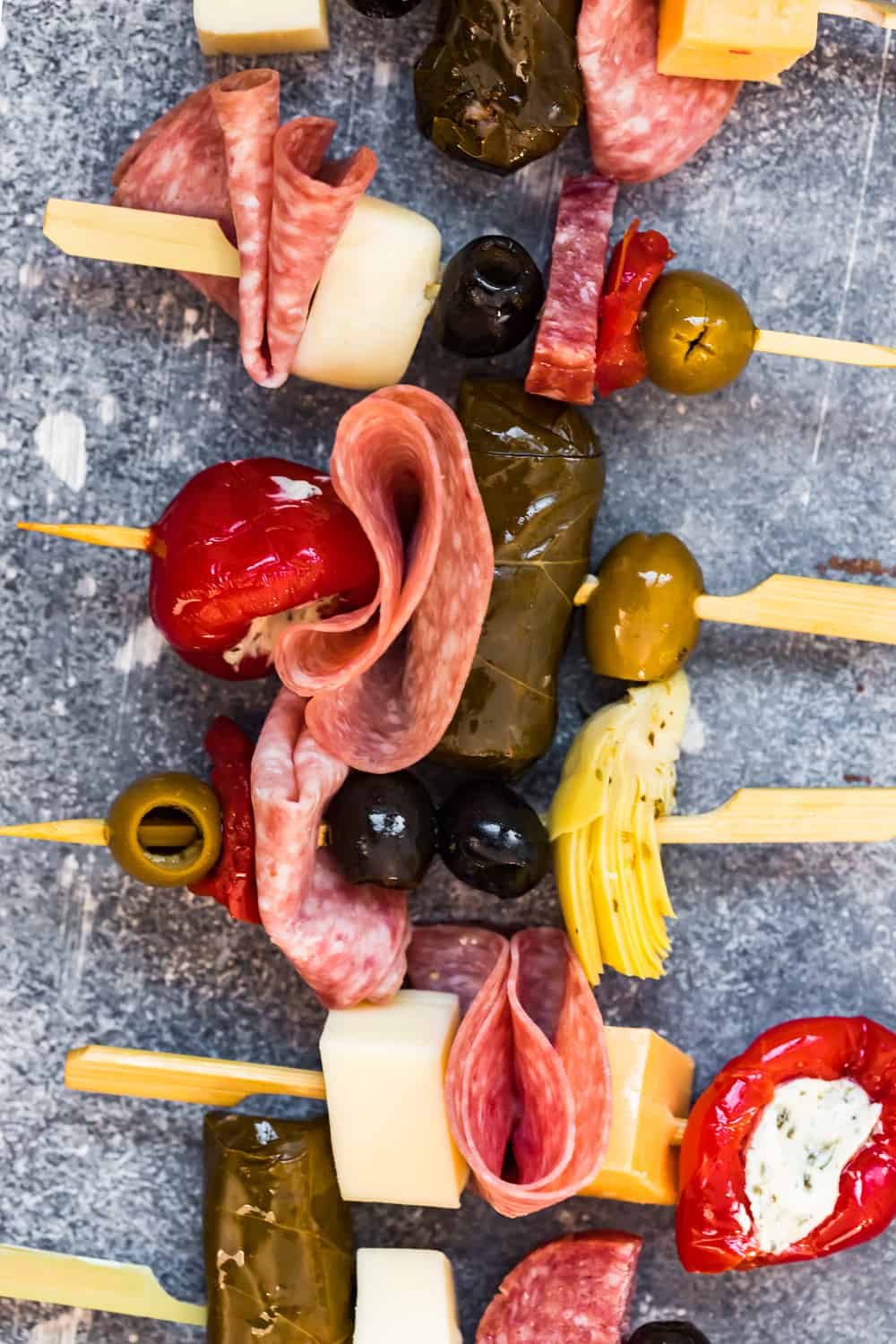 I hope you give these fun and festive appetizer skewers a chance this holiday season. If you're in a bind and need a fun and quick starter, these Antipasto Toothpicks are all the rage. Enjoy! See the links within the recipe card for some ideas, and poke around the DeLallo website for even more options!