Mexican Street Corn Dip is our favorite Hot Corn Dip! This easy Mexican Corn Dip Recipe is a great way to celebrate Cinco de Mayo! Everything you love about spicy Mexican Dip with a cheesy baked street corn dip twist. BEST PARTY DIP EVER.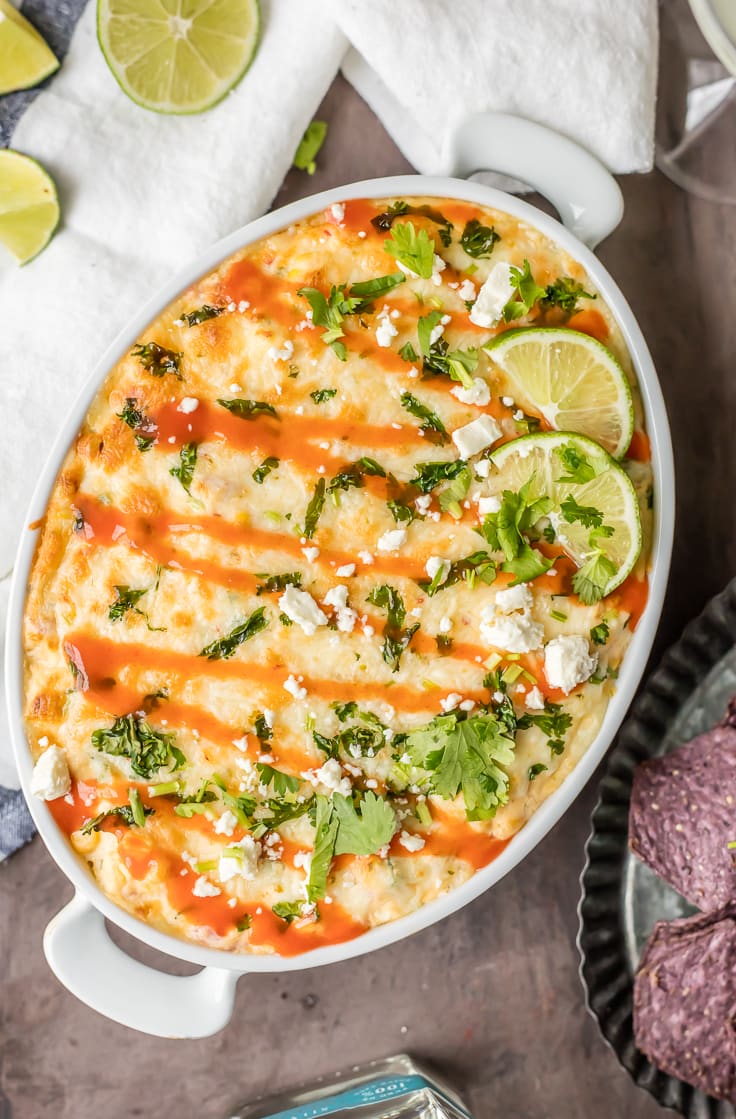 Mexican Street Corn Dip
This Mexican Street Corn Dip Recipe is one of the most popular recipes on the site. It's one of my very favorite Cinco de Mayo recipes. My favorite holiday is only 3 days away and since I'm in a mad dash to get you all the best Mexican recipes.
My Cinco de Mayo menu includes drinks like our Perfect Margarita Pitcher recipe. Apart from tequila drinks, I also have ALL KINDS of Cinco de Mayo appetizers for you. Of course, this Mexican Corn Dip Recipe is my #1, but I'll also be making these other favorites:
Without this Mexican Hot Corn Dip Recipe I'd be absolutely lost on Cinco de Mayo.
I love the unique flavor of the grilled corn with feta, hot sauce, CHEESE, and cilantro, and I love that it's all baked into an ooey gooey AMAZING Street Corn Dip.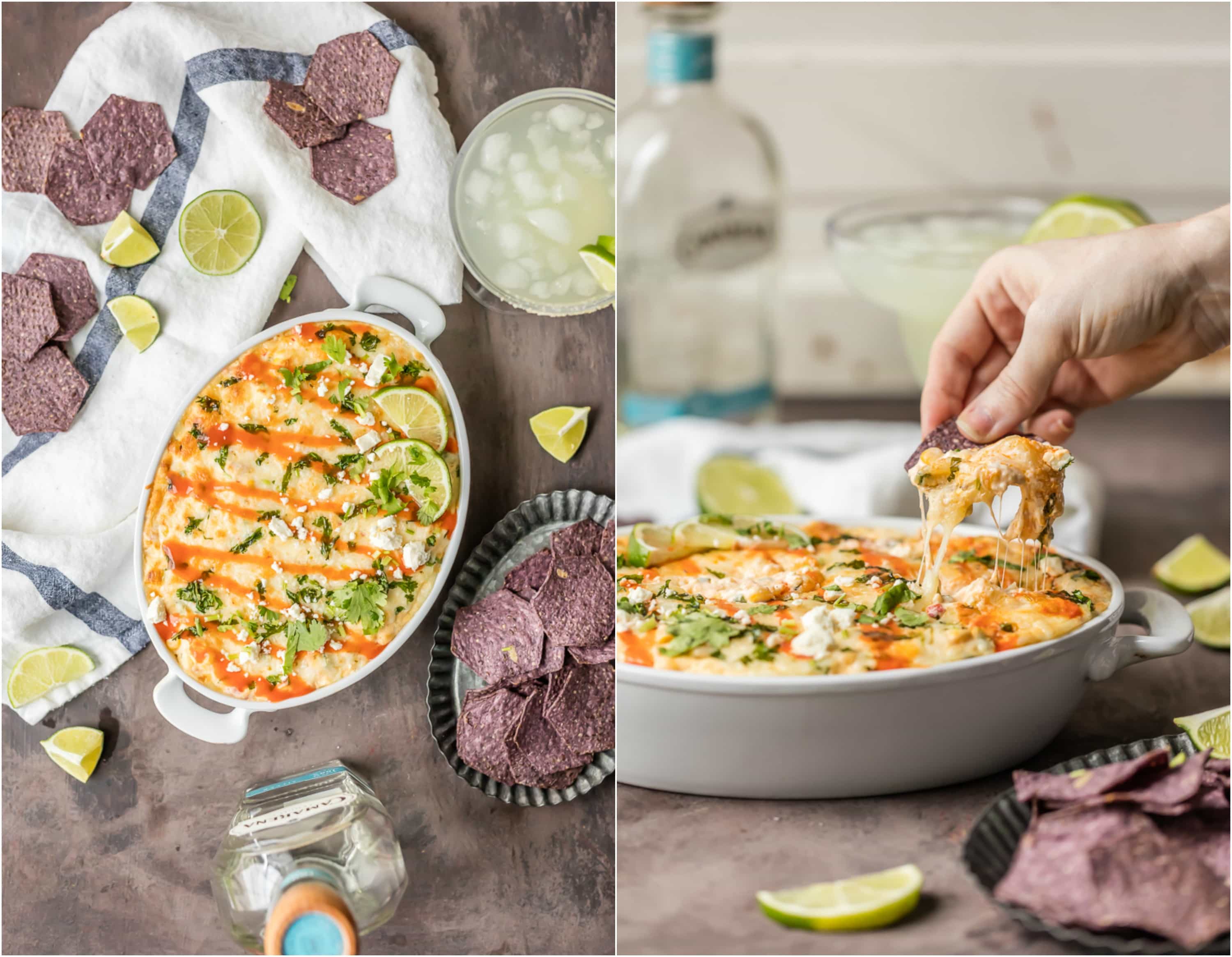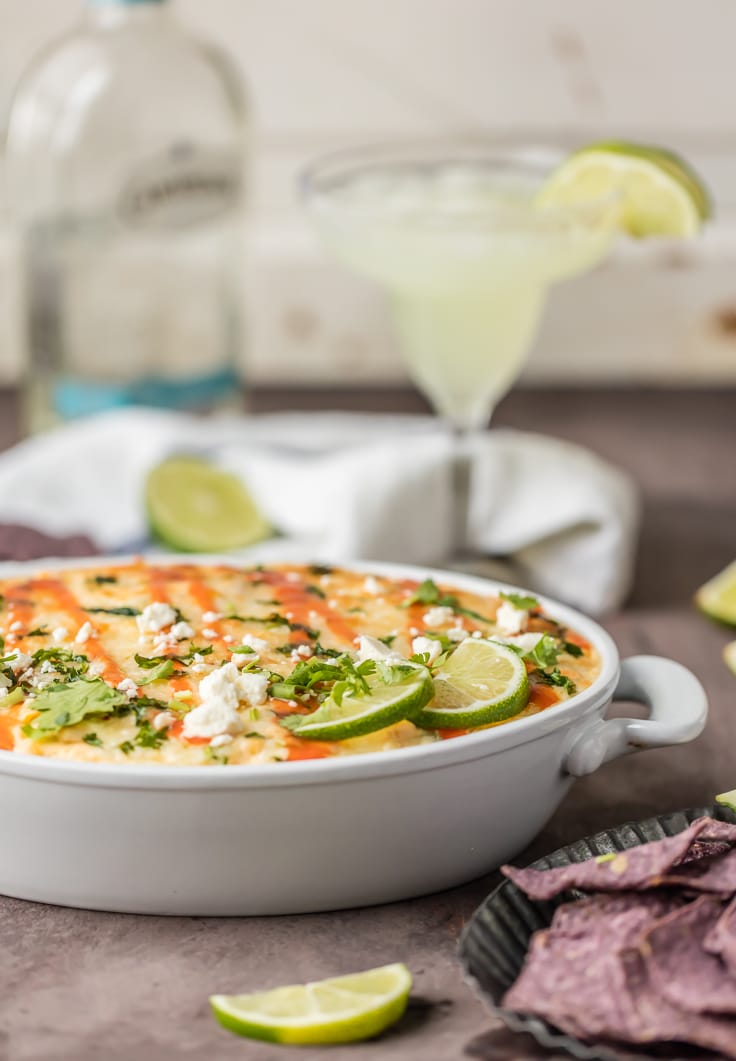 Mexican Corn Dip for Cinco de Mayo
My Mexican Street Corn recipe is one of my favorite recipes on the site, but you guys KNOW I love hot and cheesy dips above all else.
Cinco de Mayo is a holiday to SPLURGE and not worry about calories, so I thought, why not combine the two? Make a hot and cheesy version of my favorite cold quick dip? The result is perfection, if I do say so myself!
Every time I make this hot corn dip, it's an absolutely HUGE party hit. This is the kind of hot dip recipe that can make you famous!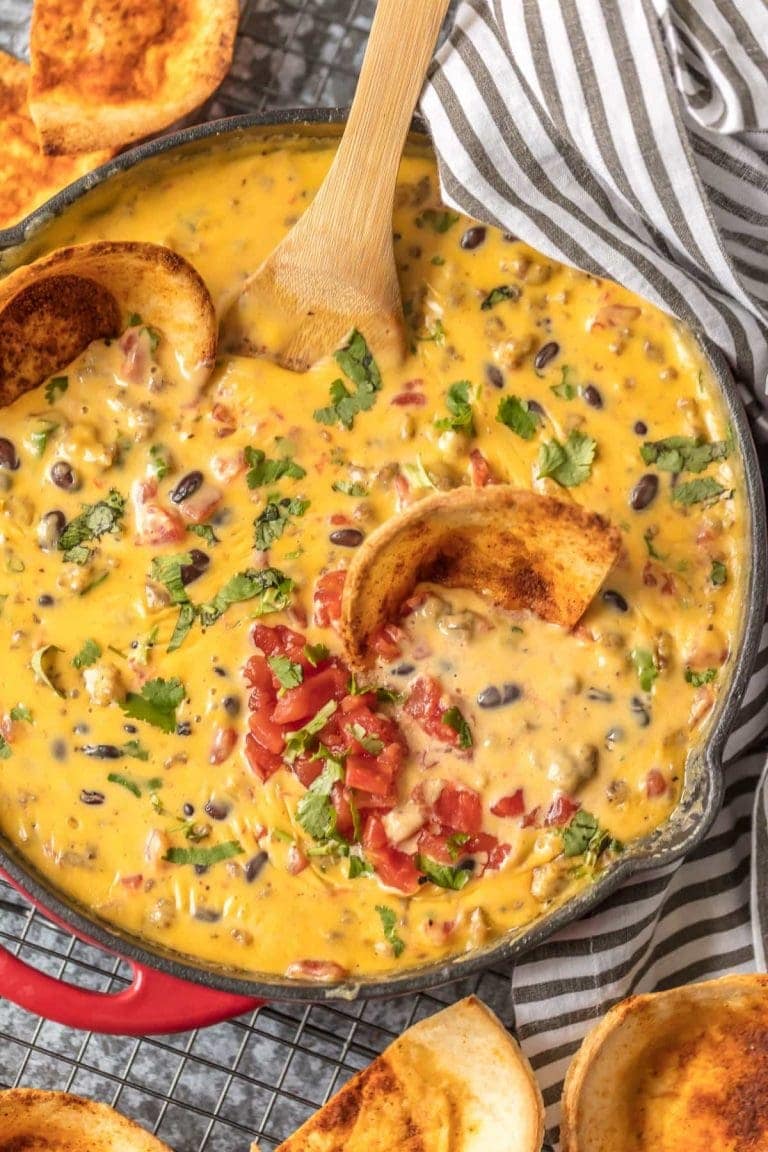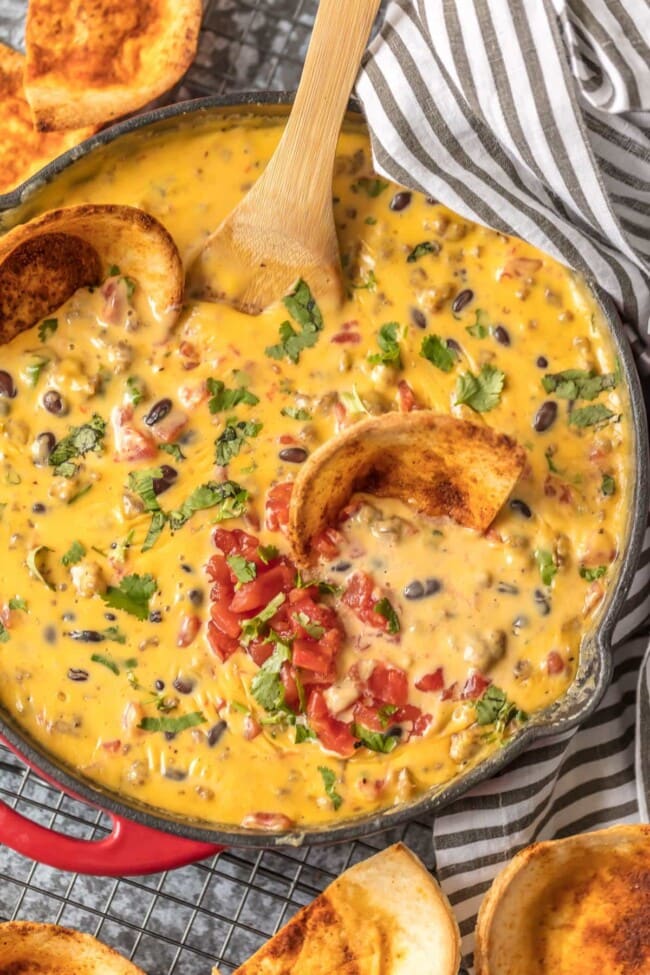 Game Day is covered!
101+ Super Bowl Appetizer Recipes
If its game day grub you crave, we have all the recipes you need to win big! Check out our easy Super Bowl recipes (or World Series, March Madness, National Championship, you get the idea!)
Game Day Guide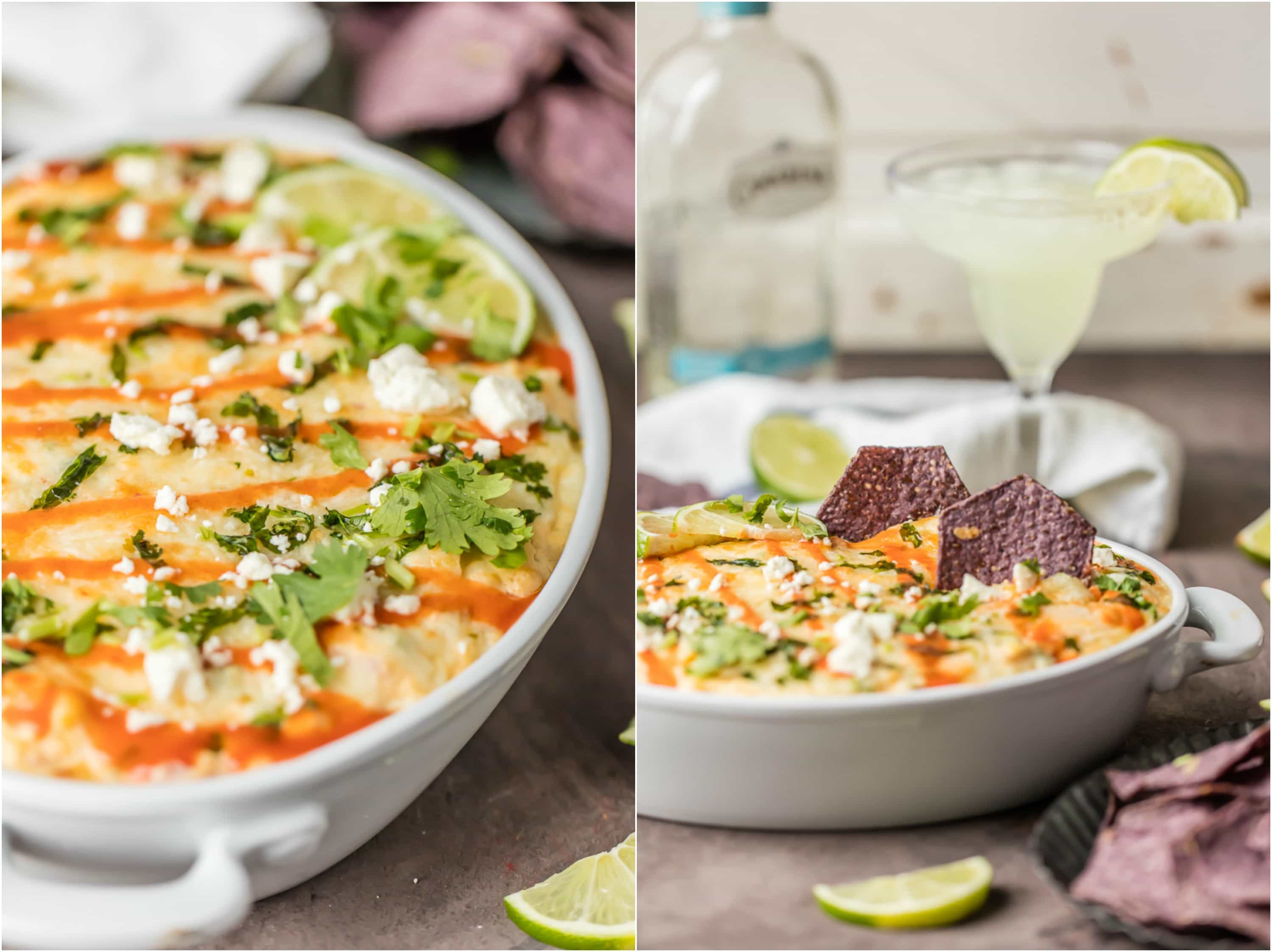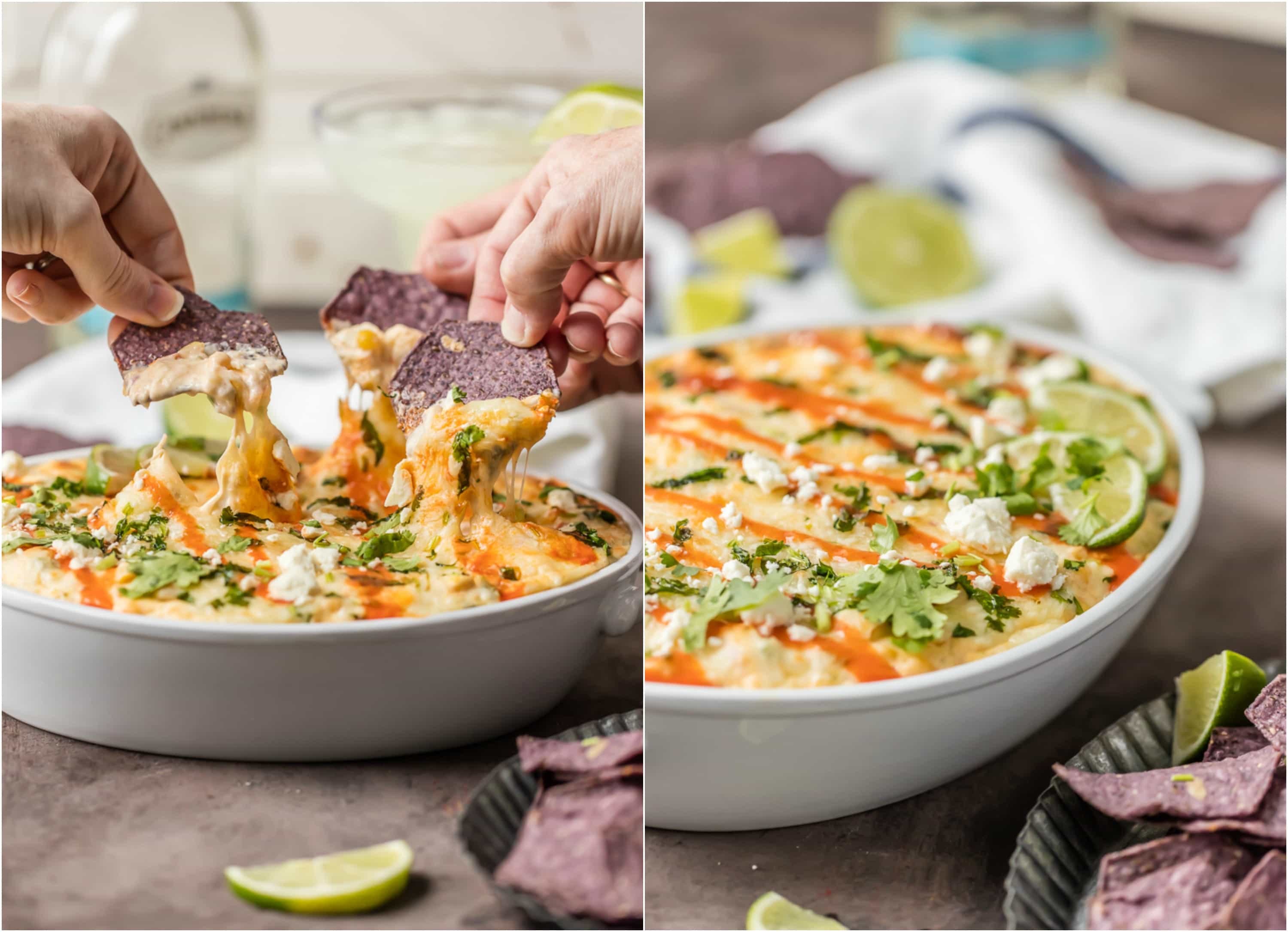 Why make this Hot Mexican Street Corn Dip Recipe?
You should make this Hot Corn Dip Recipe because your friends and family will LOVE it!
I made this Hot Corn Dip Recipe when my parents were in town to watch the Blue's game…and my dad was more than impatient while waiting for me to take pictures. I thought Scout was a beggar!! My dad has a thing for chips and dip, it's his calling card.
If Dad approves of this Hot Mexican Street Corn Dip Recipe, I hope you will too! He was a BIG fan! (after I made him hand model AND wait far too long). He has never been more annoyed with my food blogging profession.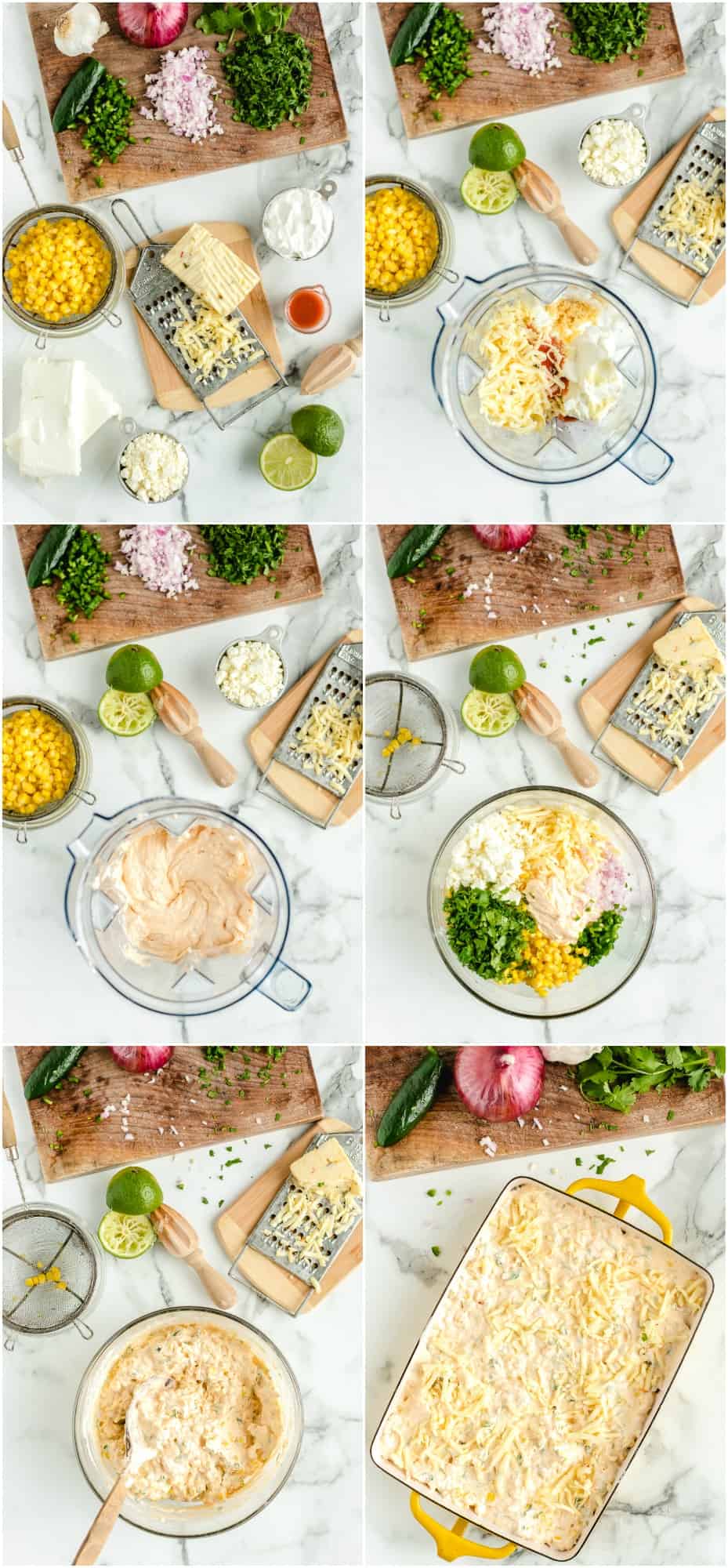 How to Make Corn Dip
I love that this Hot Street Corn Dip is as simple as blending all of the ingredients together in a high powered blender or Mixer, pouring into a baking dish, and baking until hot and bubbly.
It's so much easier (and cheesier) than traditional street corn! I love both, but this version is simply an amazing EASY version for parties, and especially Cinco de Mayo!
Preheat oven to 350°F
In a high powered blender or mixer, combine cream cheese, sour cream, garlic, hot sauce, lime juice, and 1 cup of the shredded cheese. Blend until fully combined.
Scoop the cream cheese mixture into a large bowl and add the remaining one cup cheese, the corn, feta, pepper, onion, and cilantro. Stir to combine.
Pour mixture into a prepared baking dish. Sprinkle with more cheese if desired.
Bake for 15-20 minutes or until cheese is hot and bubbly. Garnish with more cilantro, feta, and hot sauce.
Serve with chips and enjoy!
You can jump to the recipe card for full ingredients & instructions!
What is Street Corn?
Mexican Grilled Corn on the Cob is often called street corn. It consists of an ear of corn being grilled to perfection and then layered with sauces like sour cream or mayo, layers of fresh cilantro and lime juice, spices like chili powder, and cheeses like feta, parmesan, or cojita cheese.
We have made several versions of this classic Mexican dish that you should explore!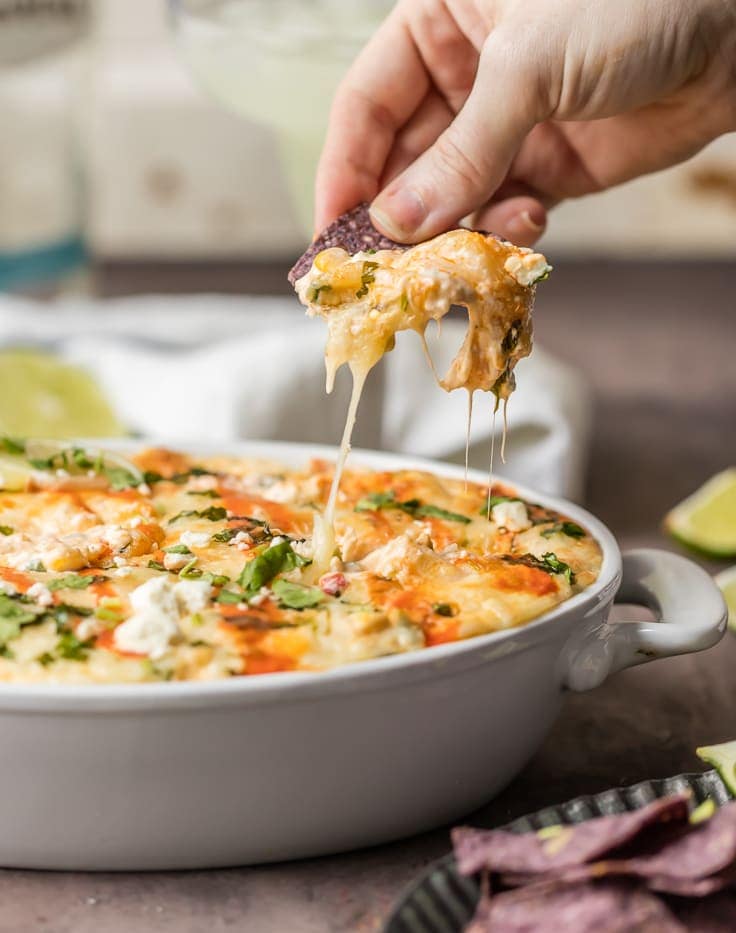 I hope this Hot Mexican Street Corn Dip Recipe makes an appearance at your Cinco de Mayo celebration. It's so addicting and popular that I recommend you make a double batch!
Mexican Street Corn was just made to be baked in the oven with lots and lots of cheese. Just trust me on this one!
Other Dip Recipes we LOVE for parties:
If you make this recipe be sure to upload a photo in the comment section below or leave a rating. Enjoy! You can also jump to recipe.