The best way to get better is with a COLD REMEDY HOT TODDY! A homemade cure for a common cold that's easy to make and much tastier than cough syrup!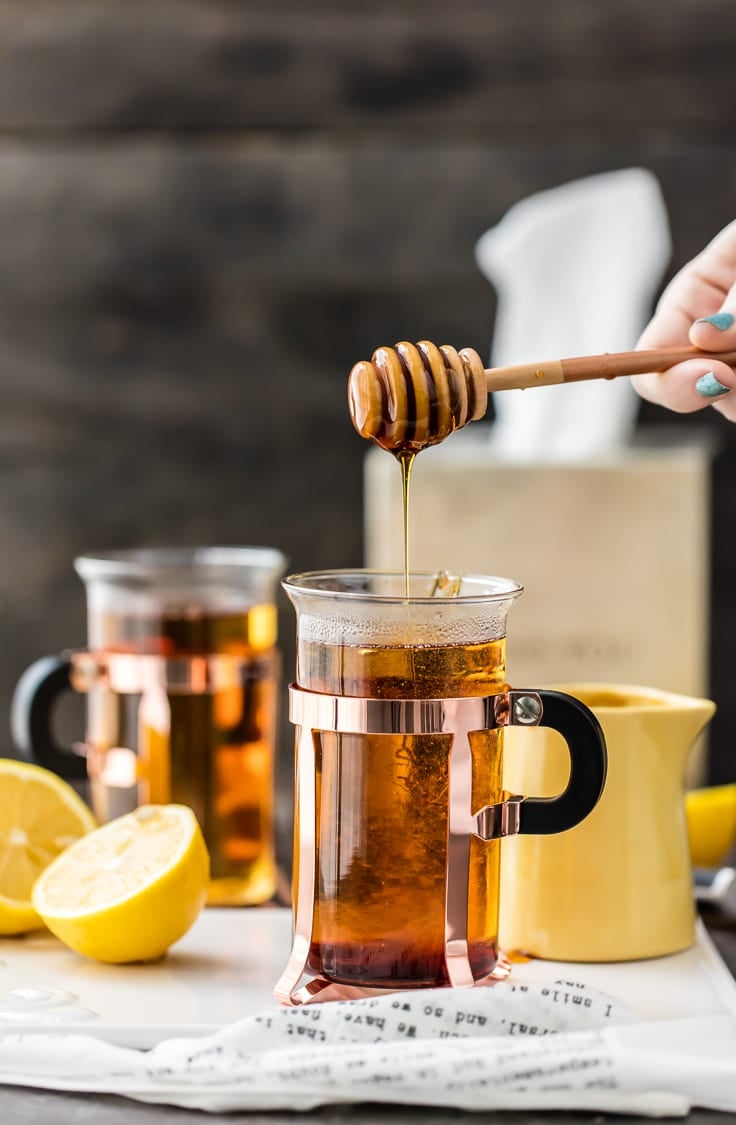 It's cold and flu season! I get a killer head cold EVERY SINGLE WINTER. If I have to choose between drinking a cap-full of grape flavored cough syrup or drinking this Cold Remedy Hot Toddy, I think you know what I'm choosing.
Yes, Dimetapp seemed to taste pretty good as a kid, but this warm cocktail is the cure for a cold in the over 21 crowd.
A cold remedy hot toddy, with a mix of whiskey, hot water, honey, ginger and lemon juice, is just what the doctor ordered for all of us over the age of 21.
It's soothing, delicious, and super easy. I don't recommend it as an actual cure, but it sure does seem to help.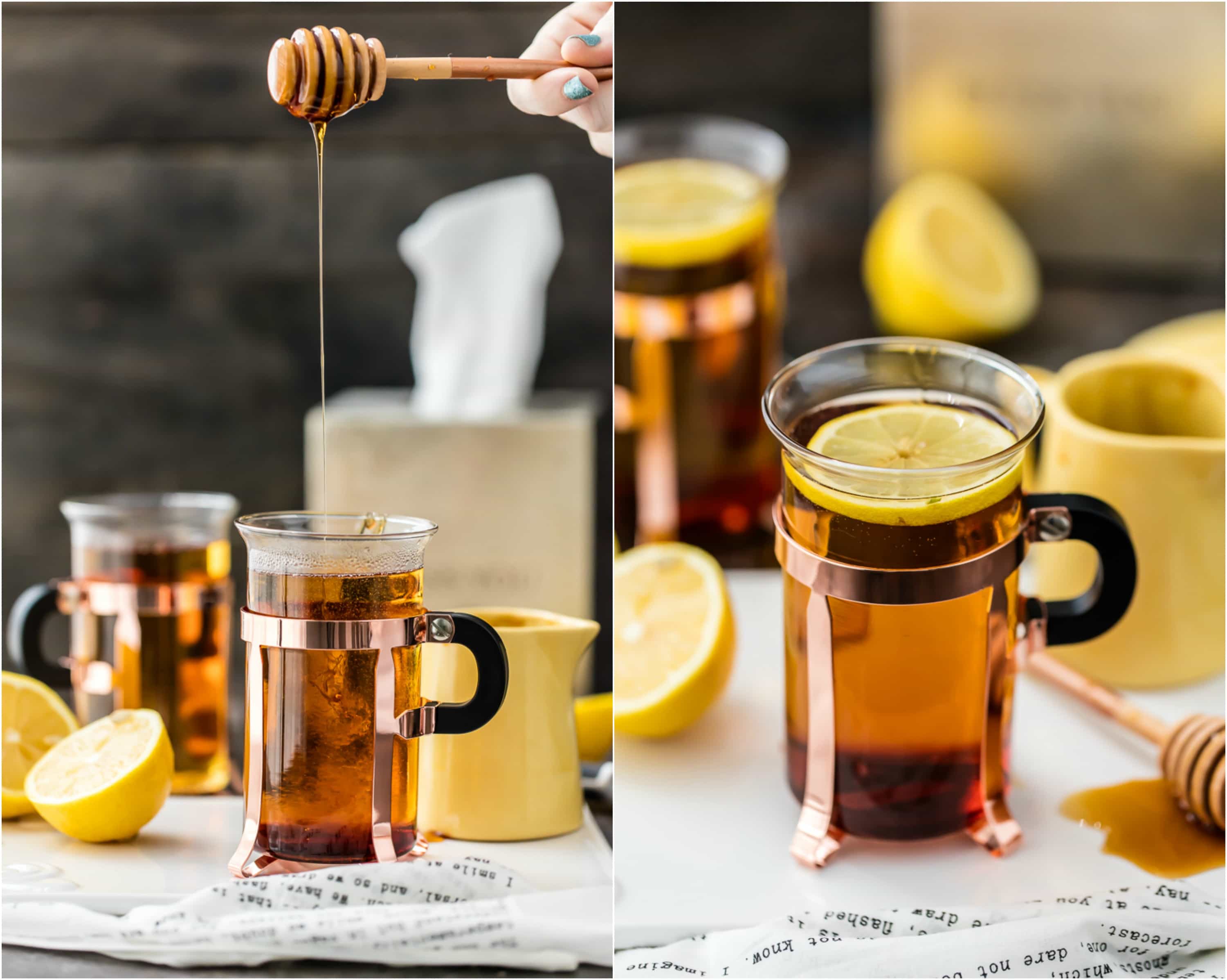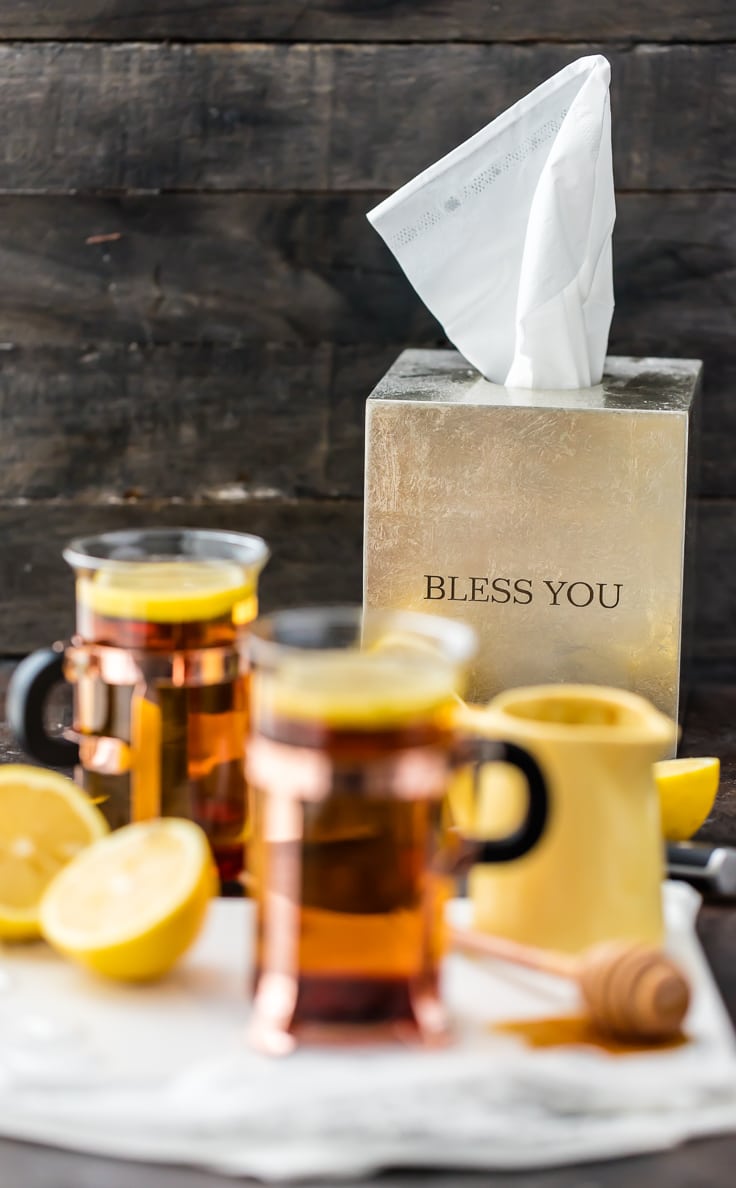 Sometimes when I feel so sick and disgusting and lazy, and the only words being exchanged at our house are "bless you" and "leave me alone",
This is the only drink that gets me through. This and a nice bowl of soup. You understand.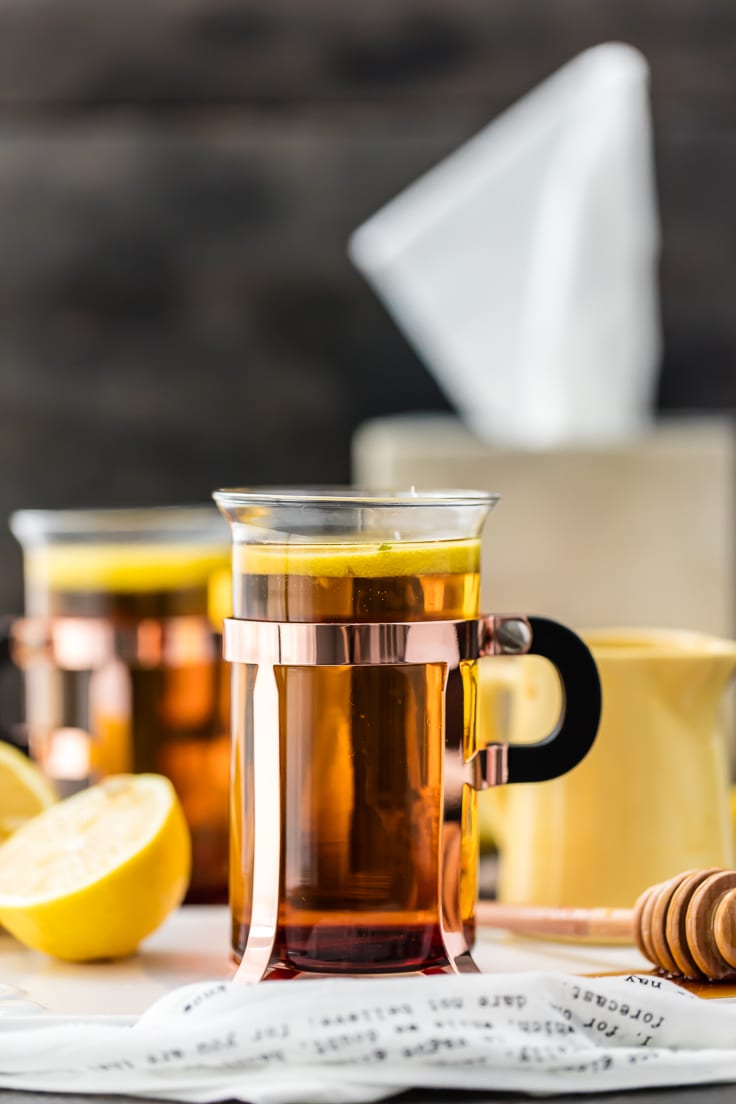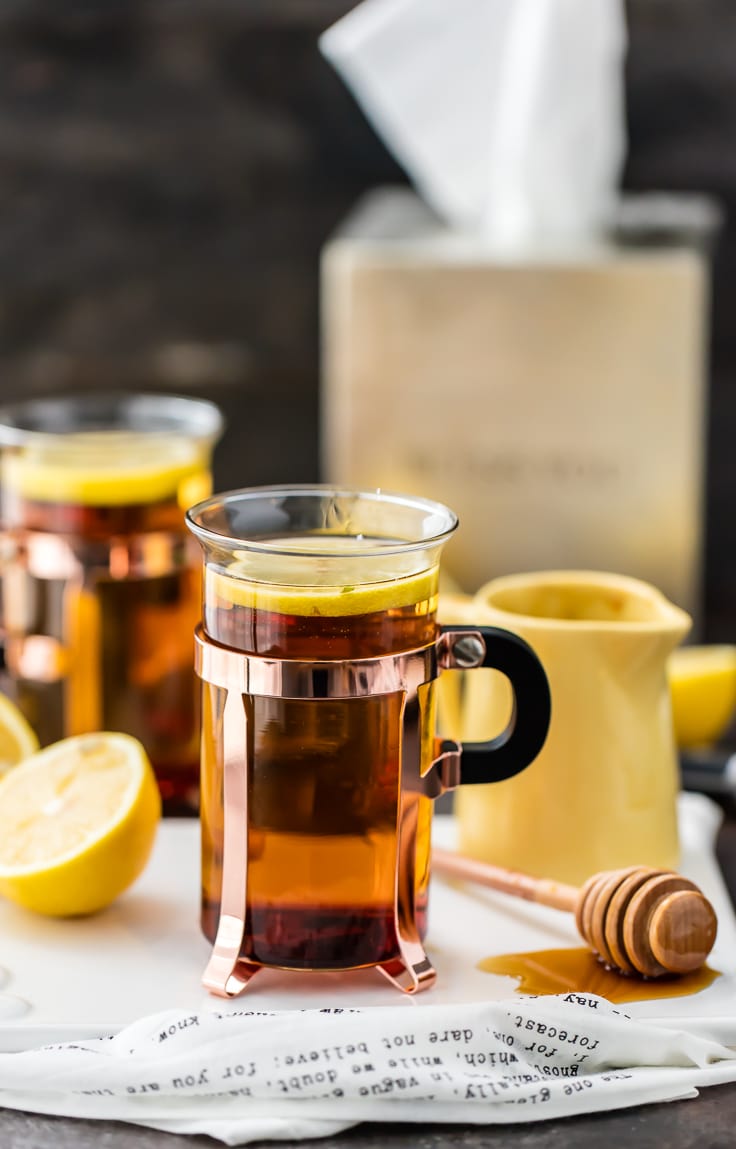 I'm no doctor, and I definitely don't claim that this will take the place of real medicine, BUT I do think a cold remedy hot toddy will make you feel better.
Or at least make you think you feel better. Being sick is no excuse for not enjoying yourself! In fact, this is a comforting cocktail whether or not you're stricken with the winter cold and flu blues. We don't discriminate.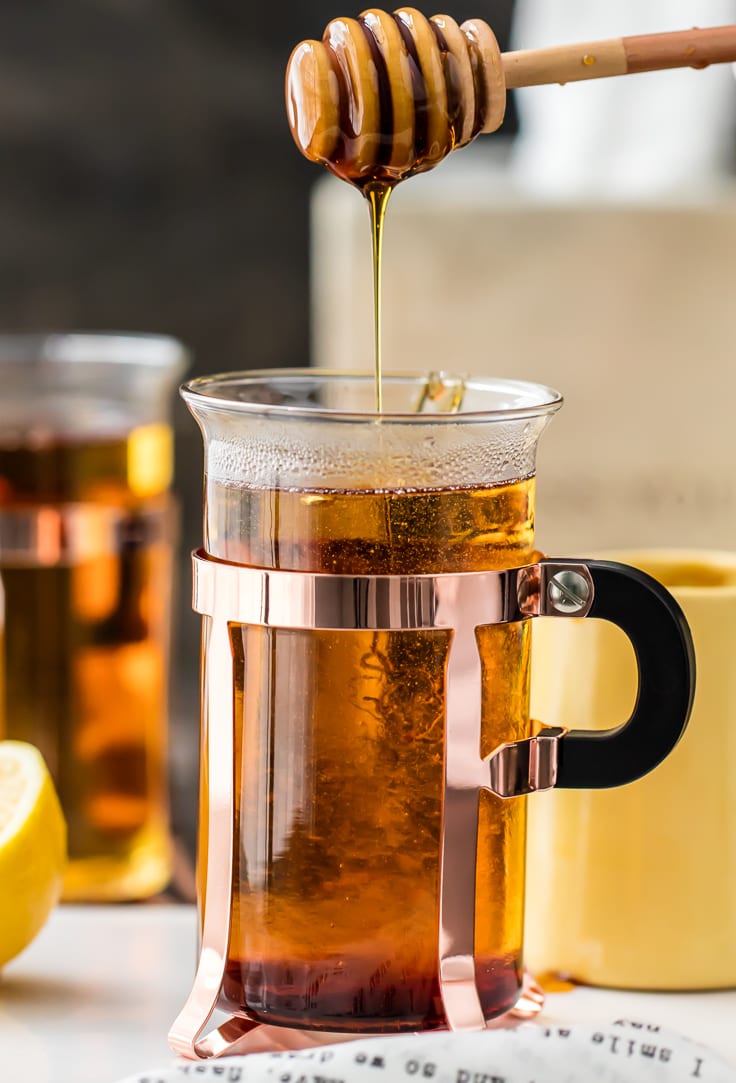 Enjoy!
Ingredients
2 ounces good quality whiskey or bourbon (Don't waste money on the bad stuff. You're sick! You deserve the best!)
1 1/2 tablespoons honey
4 ounces water
2 teaspoons freshly squeezed lemon juice
1 cube crystallized ginger (optional)
1 slice fresh lemon as garnish
Instructions
Mix together whiskey, water, and lemon juice in a microwave safe bowl.
Microwave for 1 minute, or until is is piping hot.
Stir in the honey and drop in the ginger if adding.
Garnish with lemon slice and enjoy, you and your cold deserve it!
7.6.4
2172
https://www.thecookierookie.com/cold-remedy-hot-toddy/
 More DIY treatments for the common cold from around the blogisphere. No, these are not cures for a cold, either. But they do help the symptoms of a cold to disappear a bit.

JOIN OUR MAILING LIST
TO GET COOKING!
Subscibe to recieve all the latest, greatest, and EASIEST recipes sent straight to your email inbox. If we post something yummy, you'll be the first to know.