Homemade Dog Treats are so simple and easy! I've been doing the blog for over a year now…and Scout has been by my side for every recipe. She gets to sample some, but overall…she only gets to enjoy the smells. She always stays close, smiles for the camera, and cuddles with me while I write the posts.
She's such a good girl. So I thought it was about time I made something just for her. I finally learned how to make homemade dog treats! And let me tell you…they were a BIG hit.
I made these with peanut butter, but you could substitute other pet friendly flavors. Sweet potato or pumpkin would make great substitutions!  The dough is very firm and sticky, but don't let that scare you! You're making it right! I rolled my dough to about half an inch thick before cutting out the shapes, and they turned out great. The dough only rises slightly, so you can cut out almost any shape and it will hold.
I chose some small Christmas shapes as well as my adorable "Scout" cookie cutter from Etsy. You can find it HERE.  Scout was so excited to eat her homemade dog treats!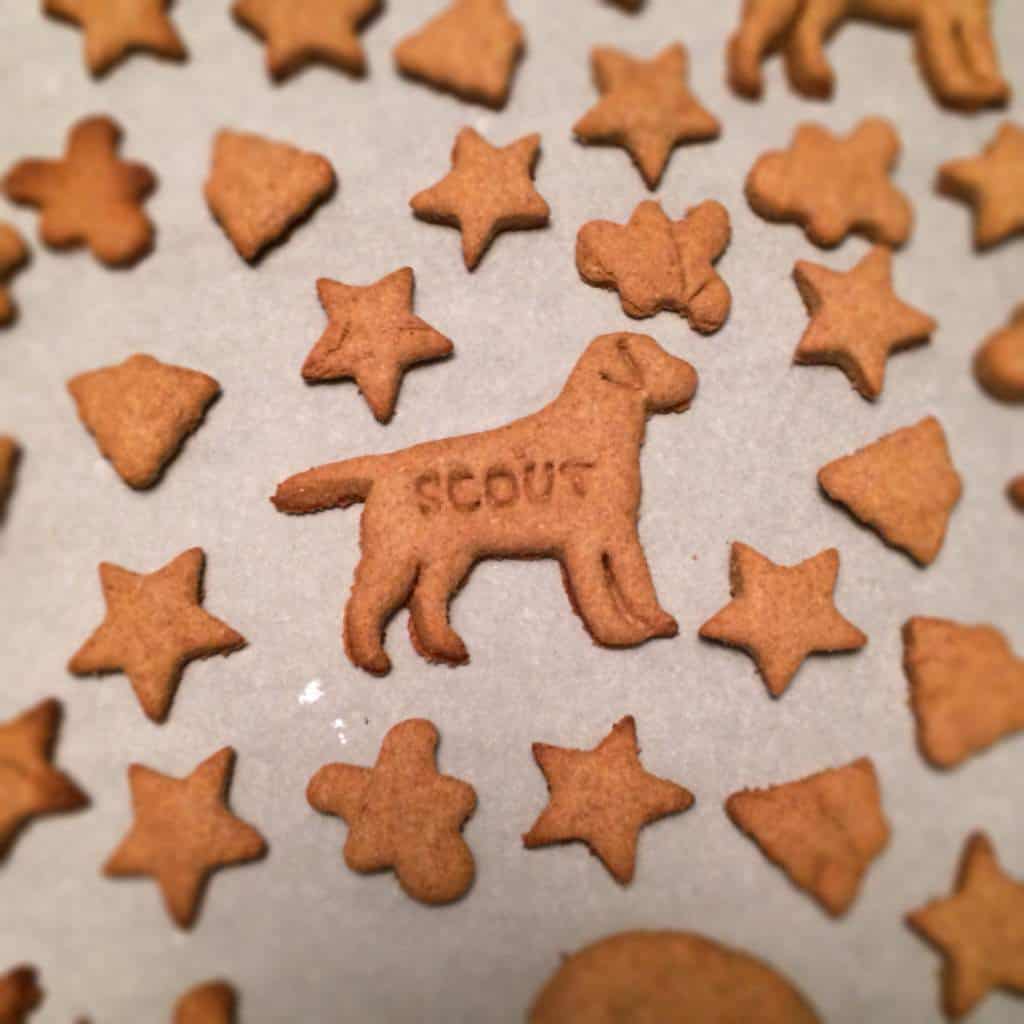 They bake up just like Scout wanted them – crunchy and delicious. And the best part?? They smell good! Peanut butter smell is much better than milkbone smell! These homemade dog treats are cheap, easy, and your dog will love you even more once you've made them! :)

These homemade dog treats make a great (and CHEAP AND EASY) gift for your favorite dog lover.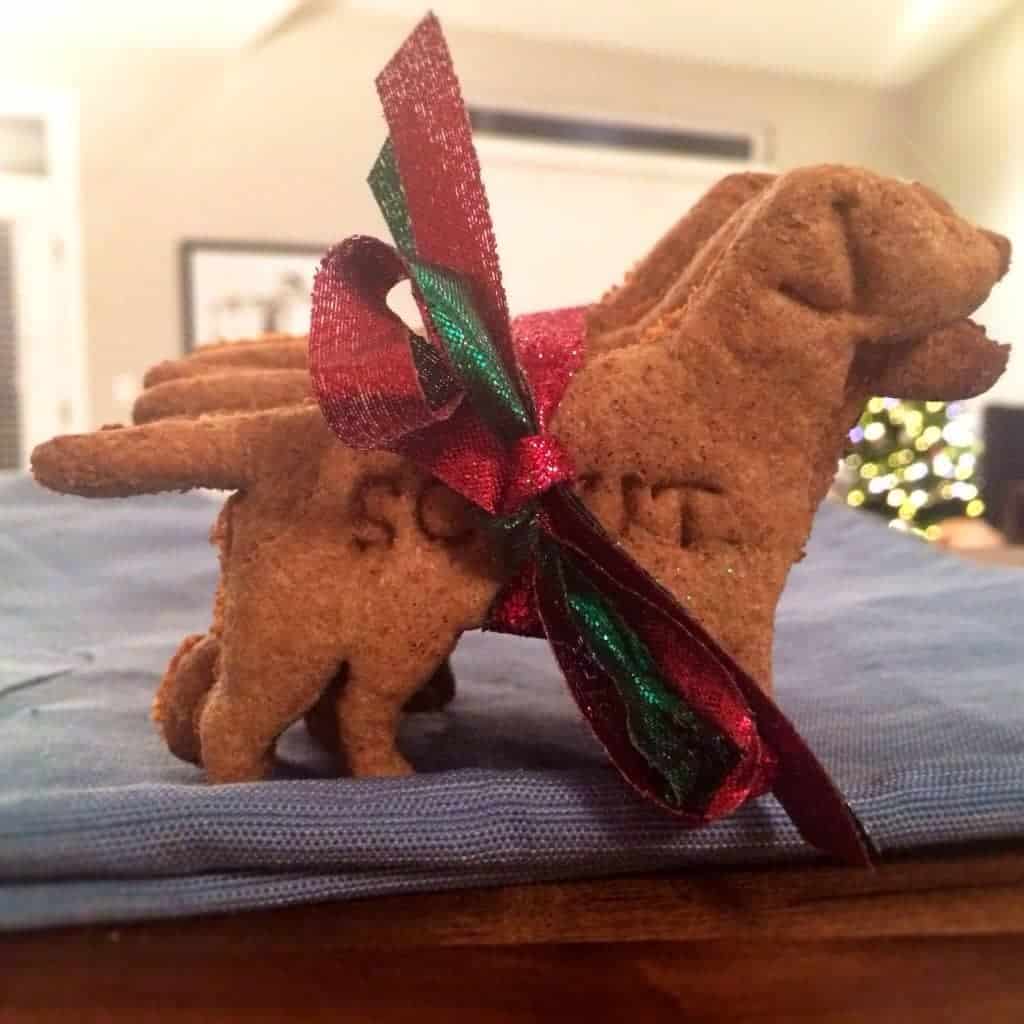 Aren't they so cute?
I think Scout looks oh so sweet in cookie form. She thought so too!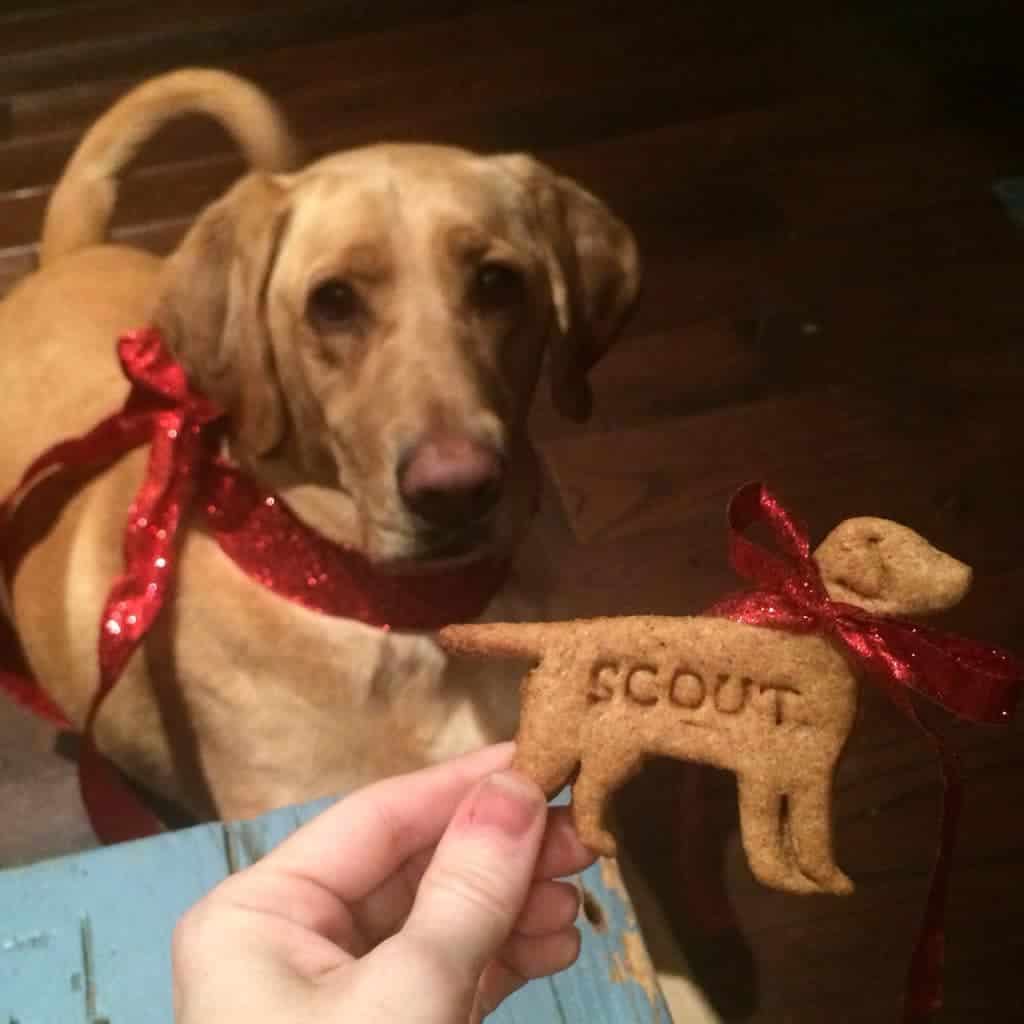 She was a pretty good sport about getting some pictures in before she enjoyed her homemade dog treats.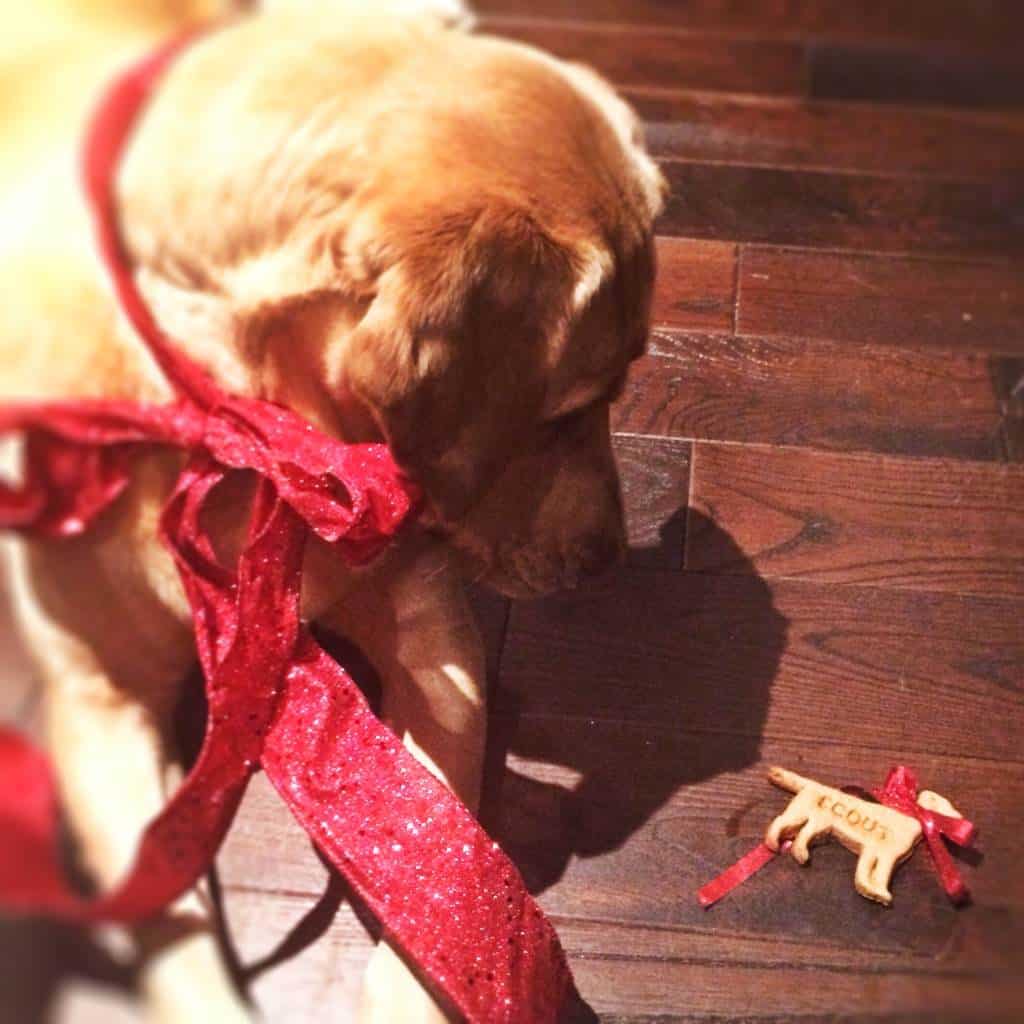 "Well hello, pretty!"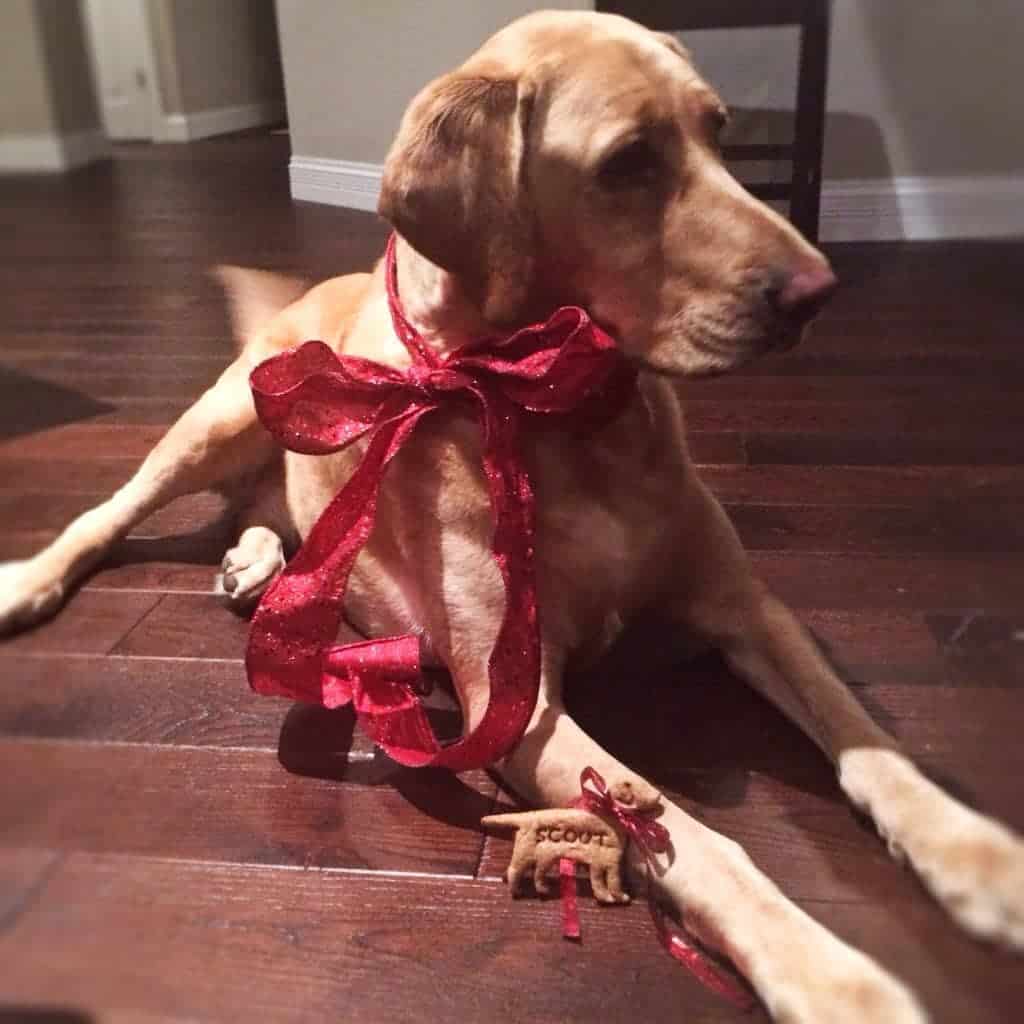 Twinsies!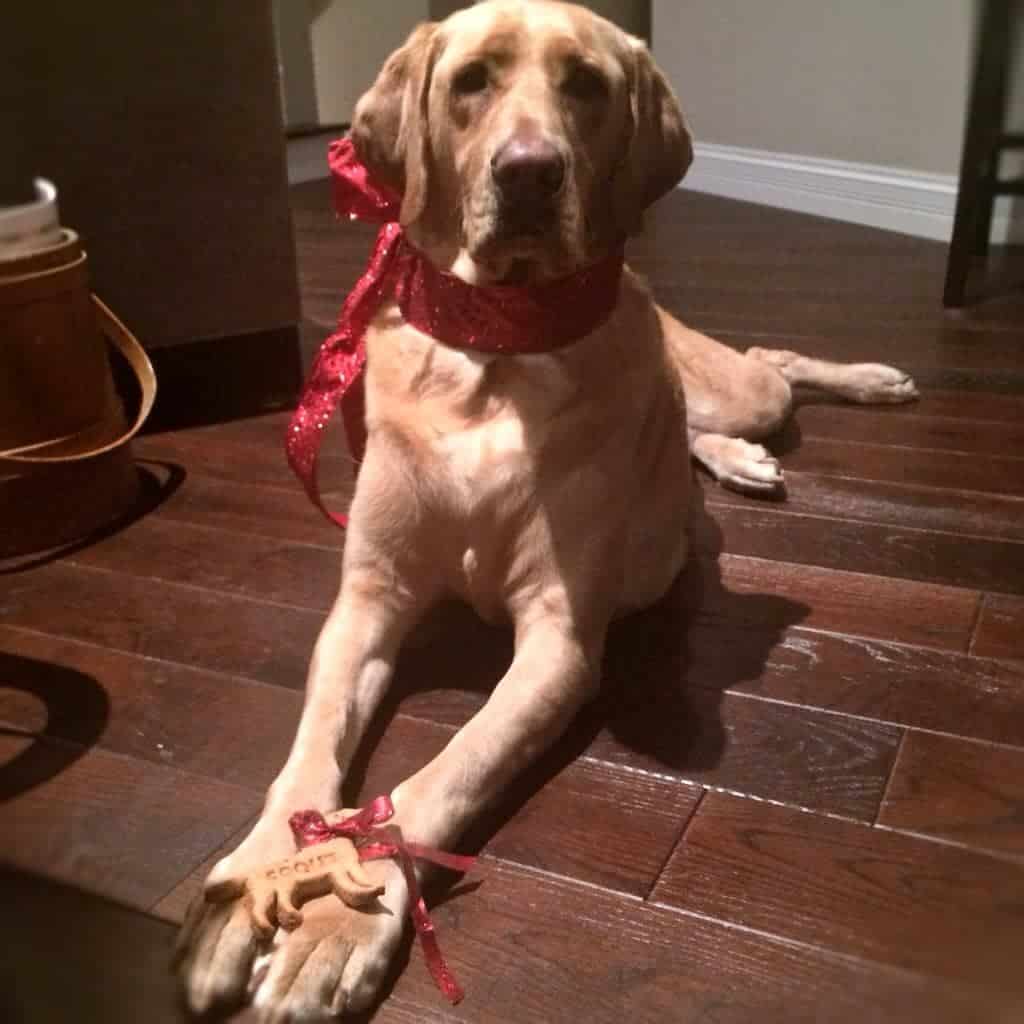 At this point she was getting pretty annoyed with me :)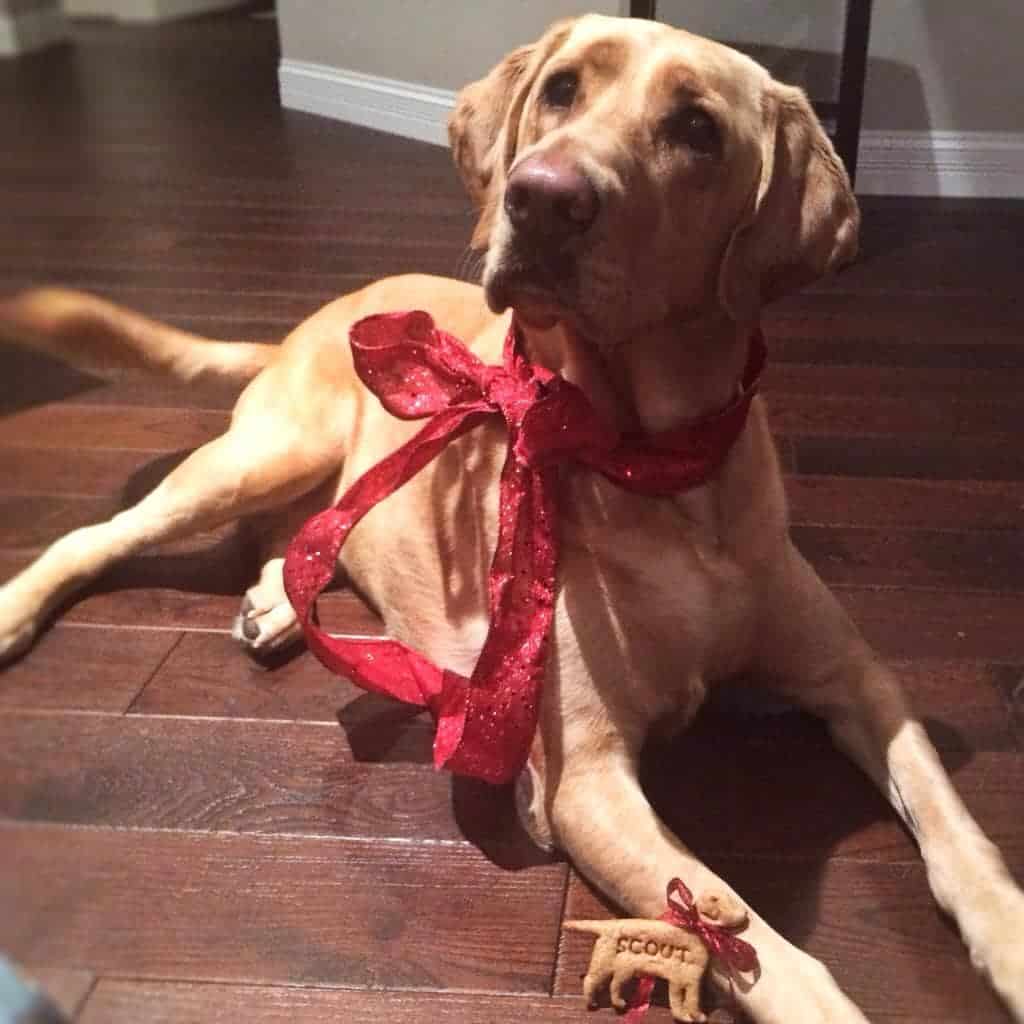 :)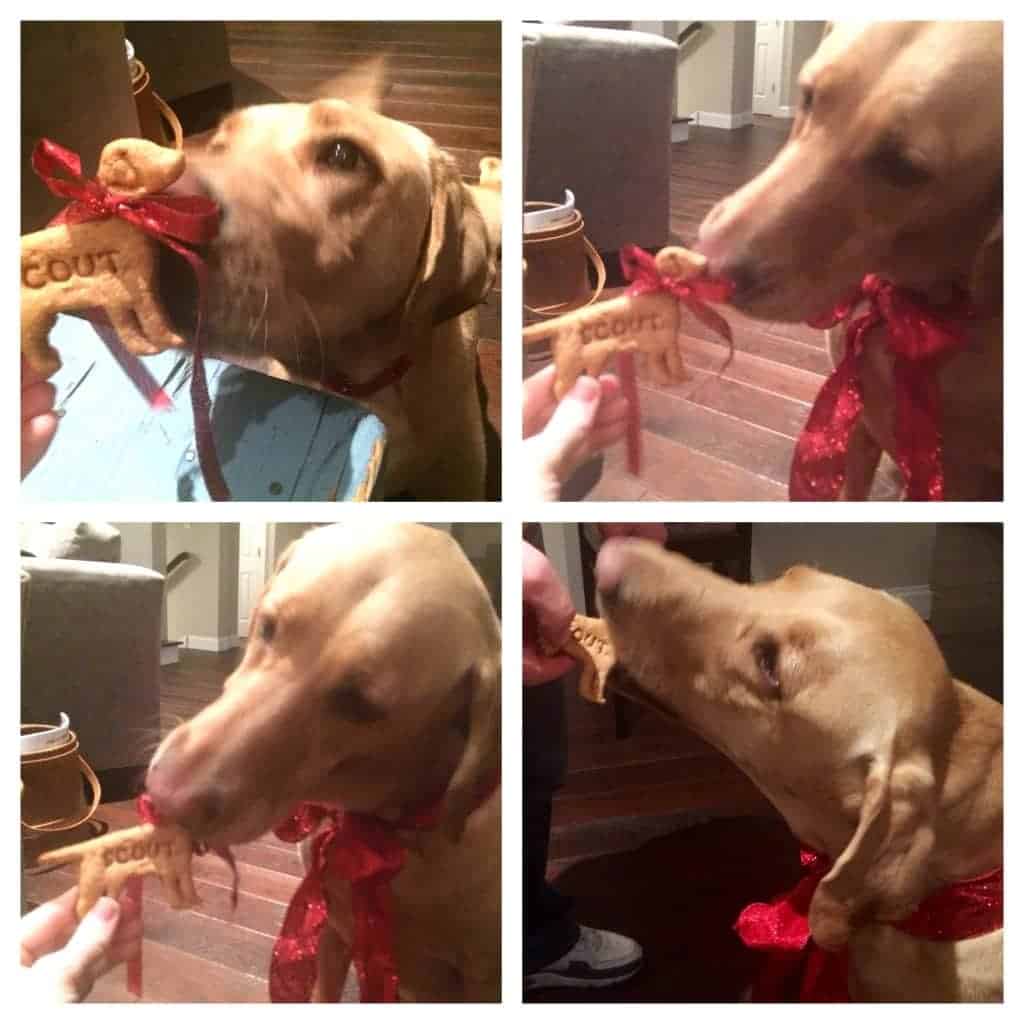 She loved them!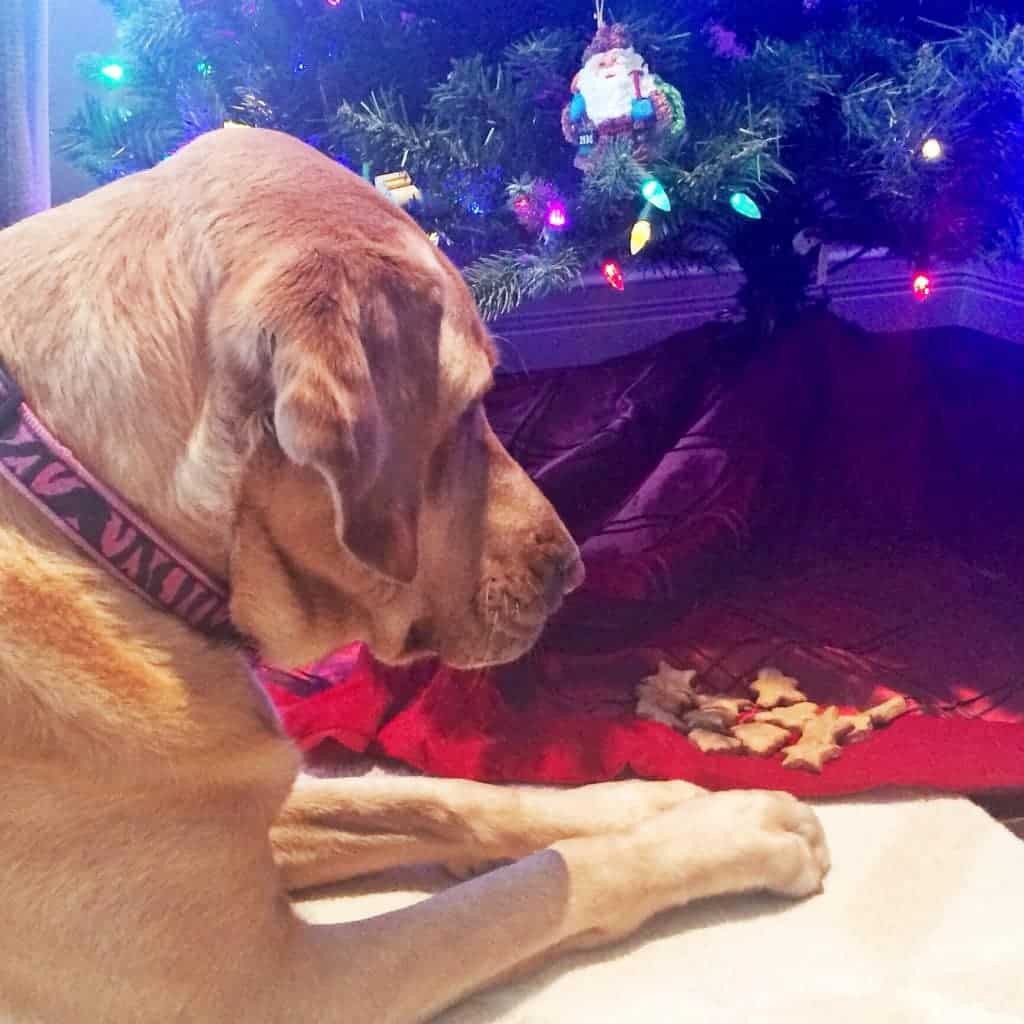 This makes a great gift for the dog lover, or the sweet pet in your life. I look forward to making lots of different types in the future! Merry Christmas to you and to your pup :)
NOTE: There has been some discussion on whether or not peanut butter is safe for dogs. I always do research before even thinking about feeding Scout something that could be toxic…she's my girl!! When researching for this post, I found this link from Cesar Milan's website. (click HERE) peanut butter is actually a healthy food for dogs, containing vitamins and healthy fats. As always, moderation is a key. Dogs can be allergic to things just like people. If you feel uncomfortable using peanut butter, other great alternatives would be pumpkin or sweet potato. Let me know if you have questions!!!
Be sure to click HERE to see how to use these treats to make Homemade Peanut Butter Bacon Ice Cream Sandwiches!!
peanut butter dog treats
make great homemade dog treats for your favorite pup, or favorite dog lover.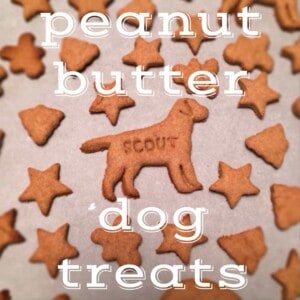 4.3 based on 3 review(s)
Ingredients
2 1/2 cups whole wheat flour (see note below for substitutions)
1 teaspoon baking powder
1 cup natural peanut butter
1 cup water
2 tablespoons honey
1 egg
***NOTE: some dogs are allergic to flour/wheat. if you want to make these wheat free, you can use rice flour of coconut flour as a replacement. they will work, but might change the consistency a bit. thanks so much to the readers who wrote it about this!
Instructions
preheat oven to 350F
In a large bowl combine flour, baking powder, and the egg. Add peanut butter, water, honey and stir until you have stiff dough. the dough becomes very firm and sticky. you may need to use your hands, or the paddle attachment on your mixer.
On a lightly floured surface, roll out the dough about 1/2 inch thick and use a cookie cutter to make fun shapes. the treats barely spread and rise, so get creative with your shapes.
Bake for 20 minutes, until golden.
keep in an airtight container or give as gifts!
7.6.7
1591
https://www.thecookierookie.com/pb-dog-treats/

CHECK OUT ALL OF OUR FAVORITE PET TREATS FROM OUR SITE AND AROUND THE WEB!