Super Easy Sausage and Pepperoni Stromboli is one of our favorite dinners in! Cheesy, easy, and SO delicious! Layers of cheese, sausage, pepperoni, and store bought pizza dough makes for a family favorite!
I've had a pretty tough adjustment after getting home from Rome.  I MISS THE FOOD SO MUCH.  The pizza, the gelato, (the wine), the cheese!! It was one amazing meal after the next, and I couldn't get enough.  Now that I'm back, I find myself wanting to recreate the deliciousness for every meal.  It might not bode well for my waistline!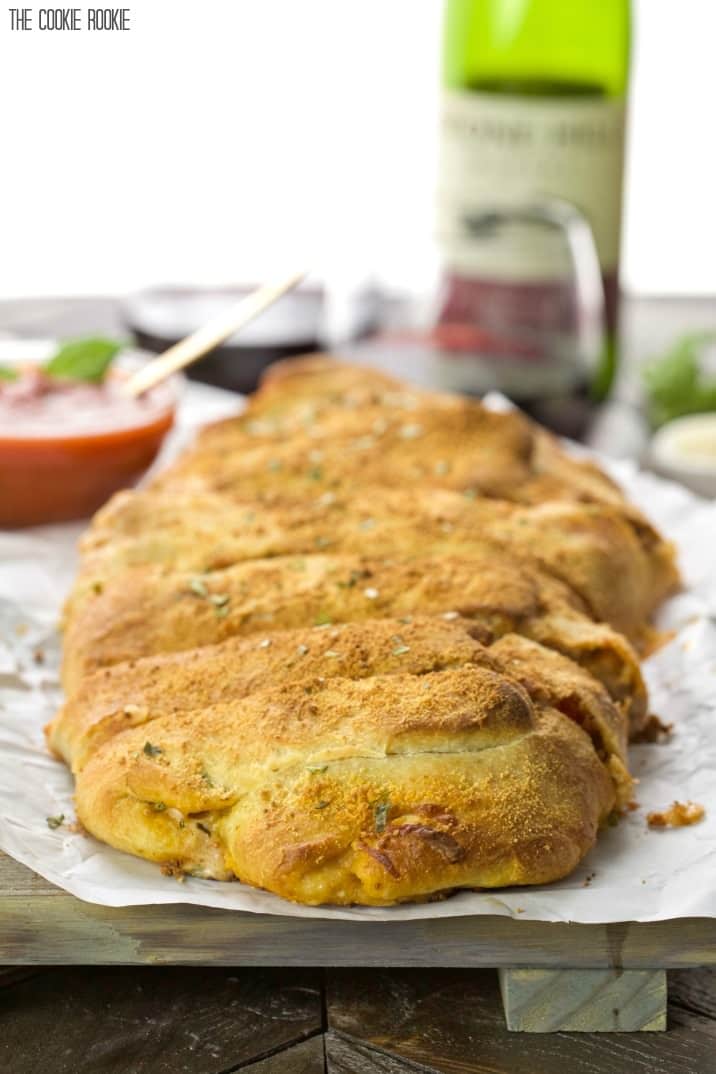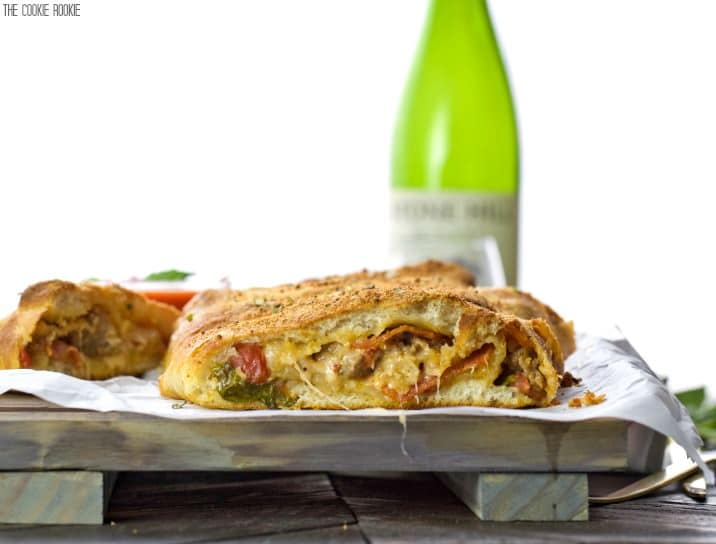 One of my favorite things to make since being home is this SUPER Easy Sausage and Pepperoni Stromboli.
It's way too easy not to love, and reminds me of our trip.  Easy, cheesy, and delicious.  Three of my favorite adjectives!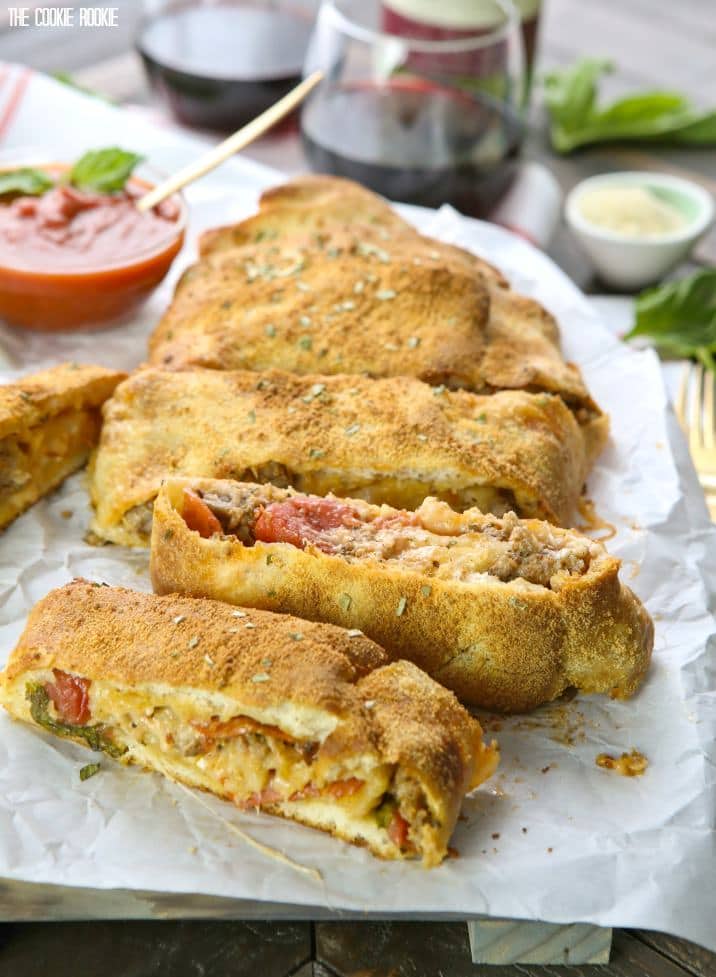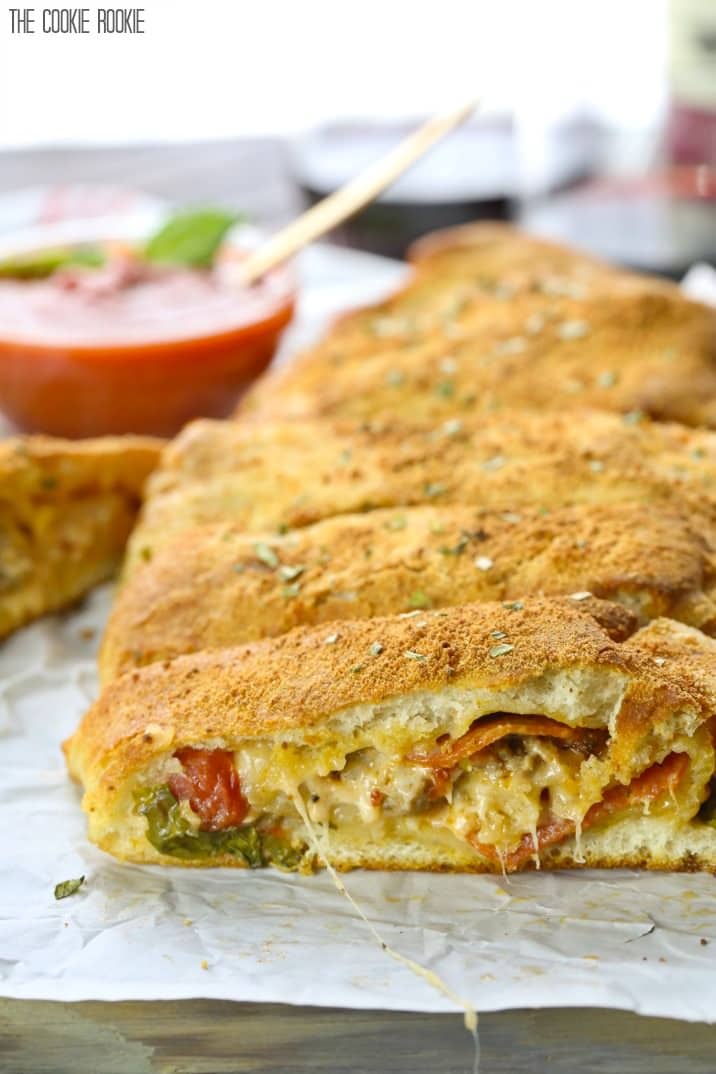 Quality ingredients are important in a recipe like this.  I used Jones Dairy Farm Sausage; it never disappoints.  I have been so honored to work with Jones Dairy Farm this year.  Their products are second to none and I love that you can trust how their products are made.  Some of my favorite recipes to date have been made using Jones Dairy Farm! Their all natural pork sausage is SO flavorful, it really makes this Stromboli taste like the recipes we tasted on our trip!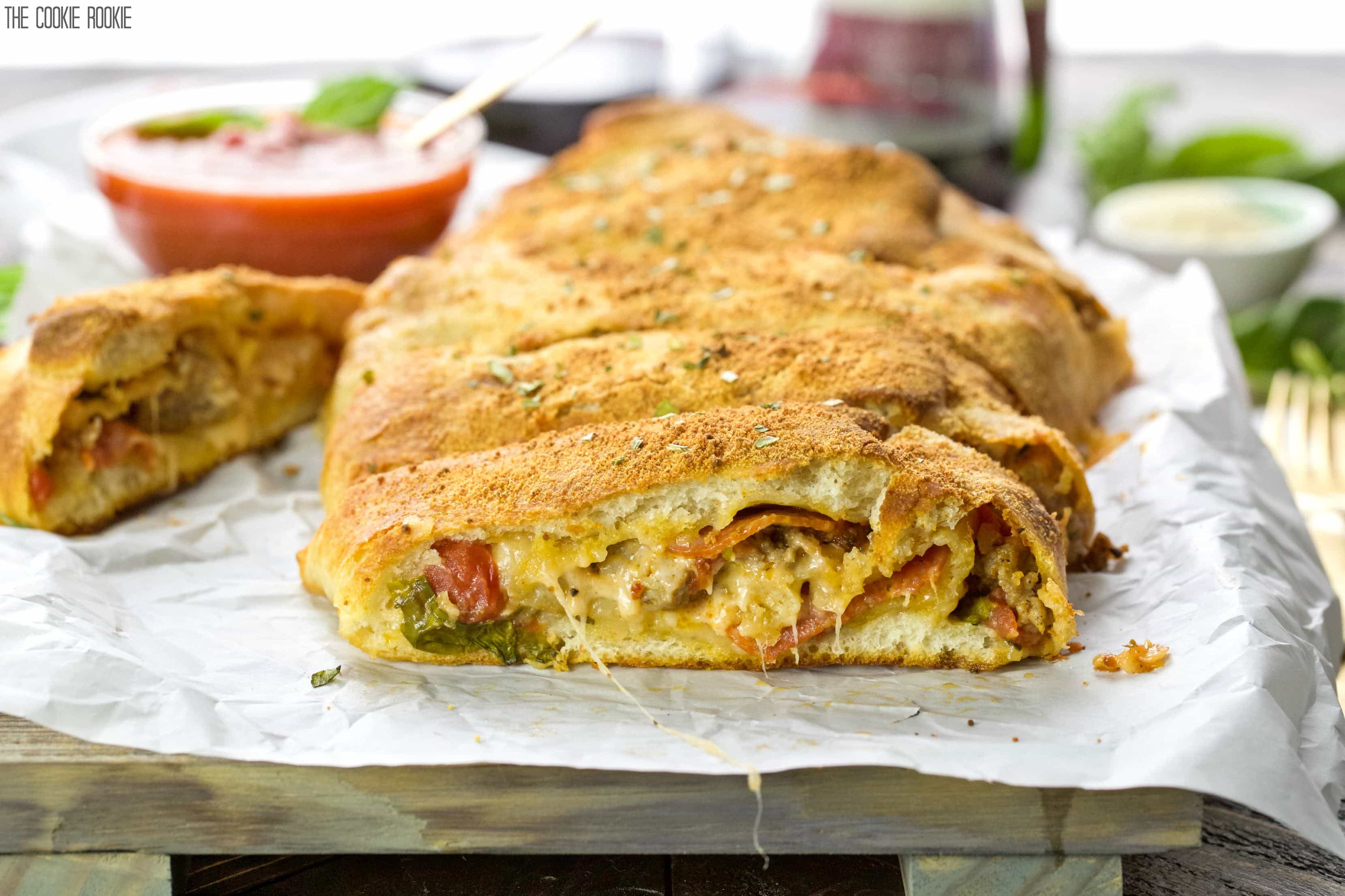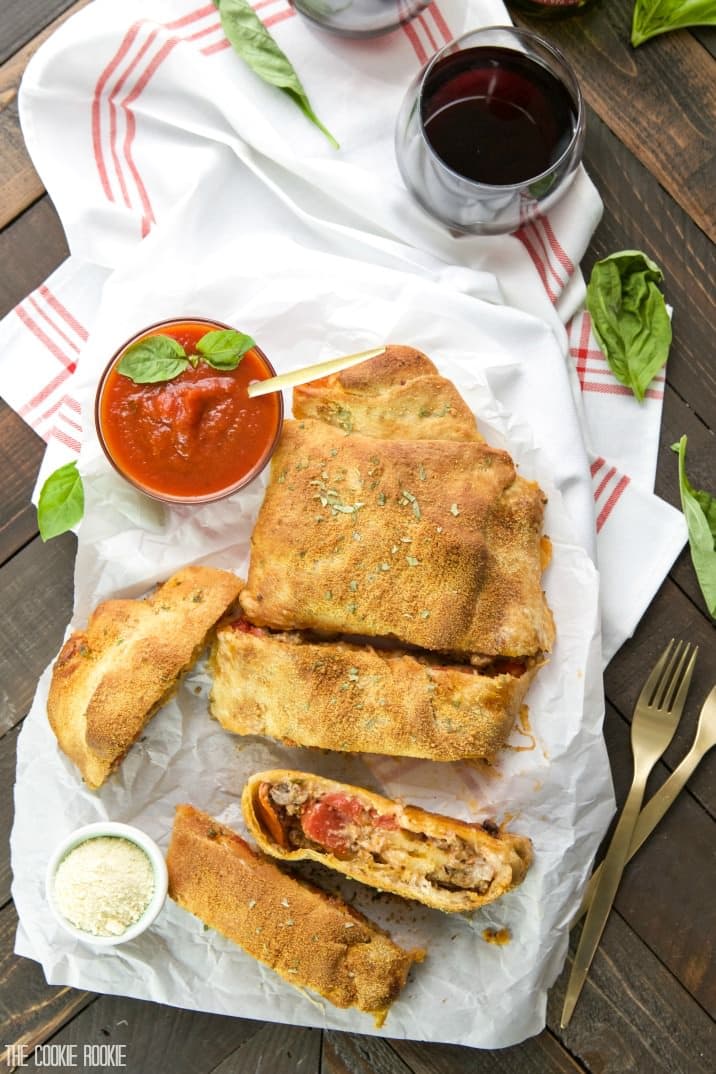 So please excuse me while I continue to look at trip pics and chow down on this Stromboli.  Luckily it's big enough for leftovers, so I'll most likely be doing the same thing again tomorrow!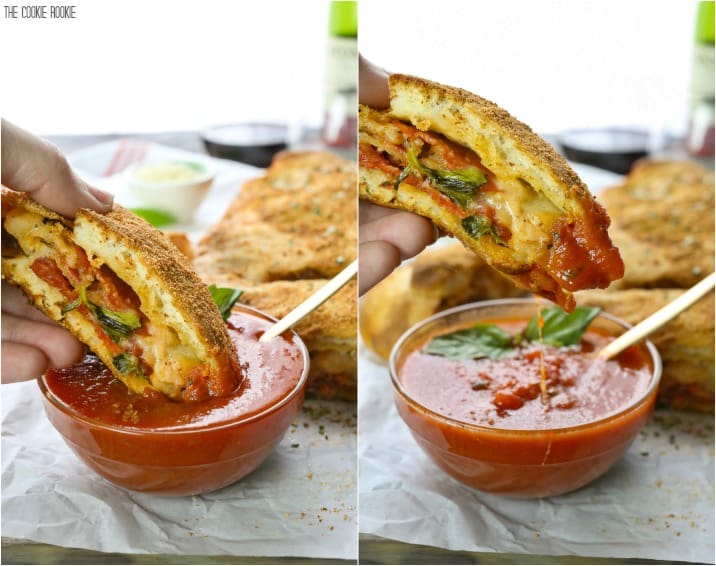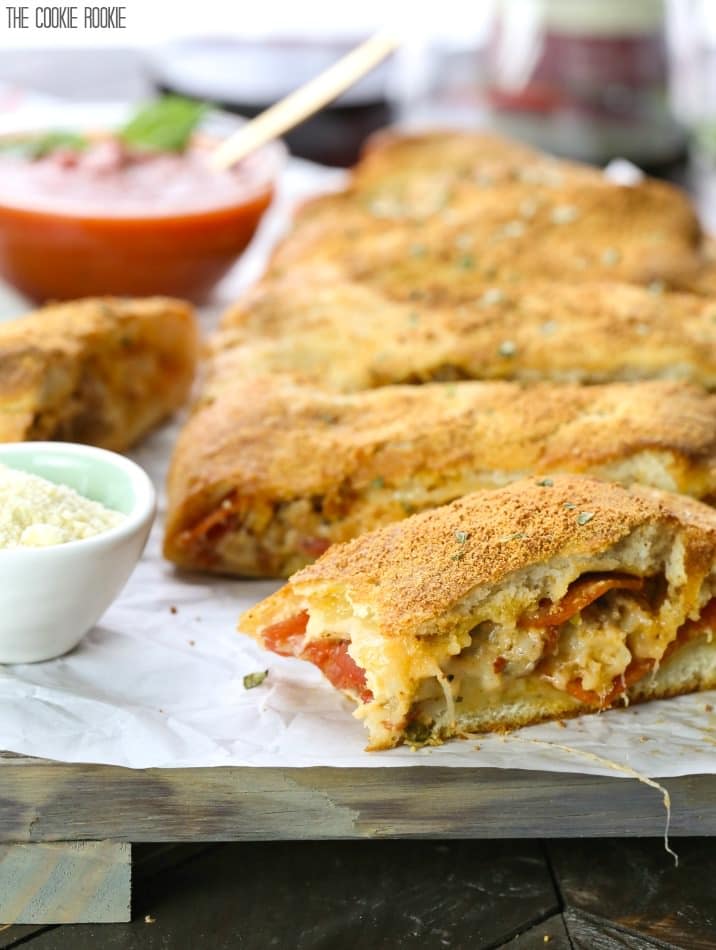 Enjoy!
Super Easy Sausage and Pepperoni Stromboli
15 minPrep Time
30 minCook Time
45 minTotal Time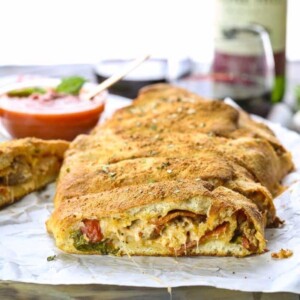 5 based on 7 review(s)
Ingredients
12 ounces Jones Dairy Farm All Natural Pork Sausage, thawed
15 slices pepperoni
1 can refrigerated pizza dough
1 can (14 ounces) diced tomatoes, undrained
3-4 fresh basil leaves, chopped
1 teaspoon garlic powder
1 teaspoon dried oregano
1/2 teaspoon red pepper flakes
2 cups shredded mozzarella
olive oil for brushing
1/4 cup grated parmesan cheese
marinara sauce for dipping (optional)
Instructions
Preheat oven to 400F.
In a large frying pan, heat the sausage on medium/high, I found that no olive oil was necessary, the sausage will have enough natural oils of it's own. Crumble the sausage as it cooks to create smaller pieces.
Once the sausage is fully cooked, reduce heat to a simmer. Add the tomatoes, basil, garlic powder, oregano, and red pepper flakes. Simmer for approximately 10 minutes.
While the sausage mixture is simmering, roll out the pizza dough on a floured surface. Transfer to a parchment lined baking sheet.
Place the pepperoni on the dough spaced out evenly. Top with 1 cup of the cheese.
Spread the sausage mixture evenly over the dough, leaving about an inch on dough on each side.
Top with the remaining mozzarella. (optional, but I love cheese!)
Roll the dough lengthwise, pinching the sides together to seal.
Brush the top of the dough lightly with olive oil (or spray lightly with olive oil spray) and sprinkle with parmesan cheese.
Bake for approximately 30 minutes, or until golden brown.
Allow to cool slightly before you slice and serve! Serve with marinara sauce for dipping (optional)
Enjoy!
7.6.7
1832
https://www.thecookierookie.com/easy-sausage-and-pepperoni-stromboli/
This recipe was written within a partnership with Jones Dairy Farm. All opinions are 100% my own. Thank you so much for supporting the brands that support The Cookie Rookie!