Every hamburger you make will be the best when you use this simple Burger Seasoning recipe! Just combine a few herbs and spices to create a savory and smokey flavor, mix it with your ground beef to form burger patties, then cook any way you like. It's the easiest and best way to season your burgers!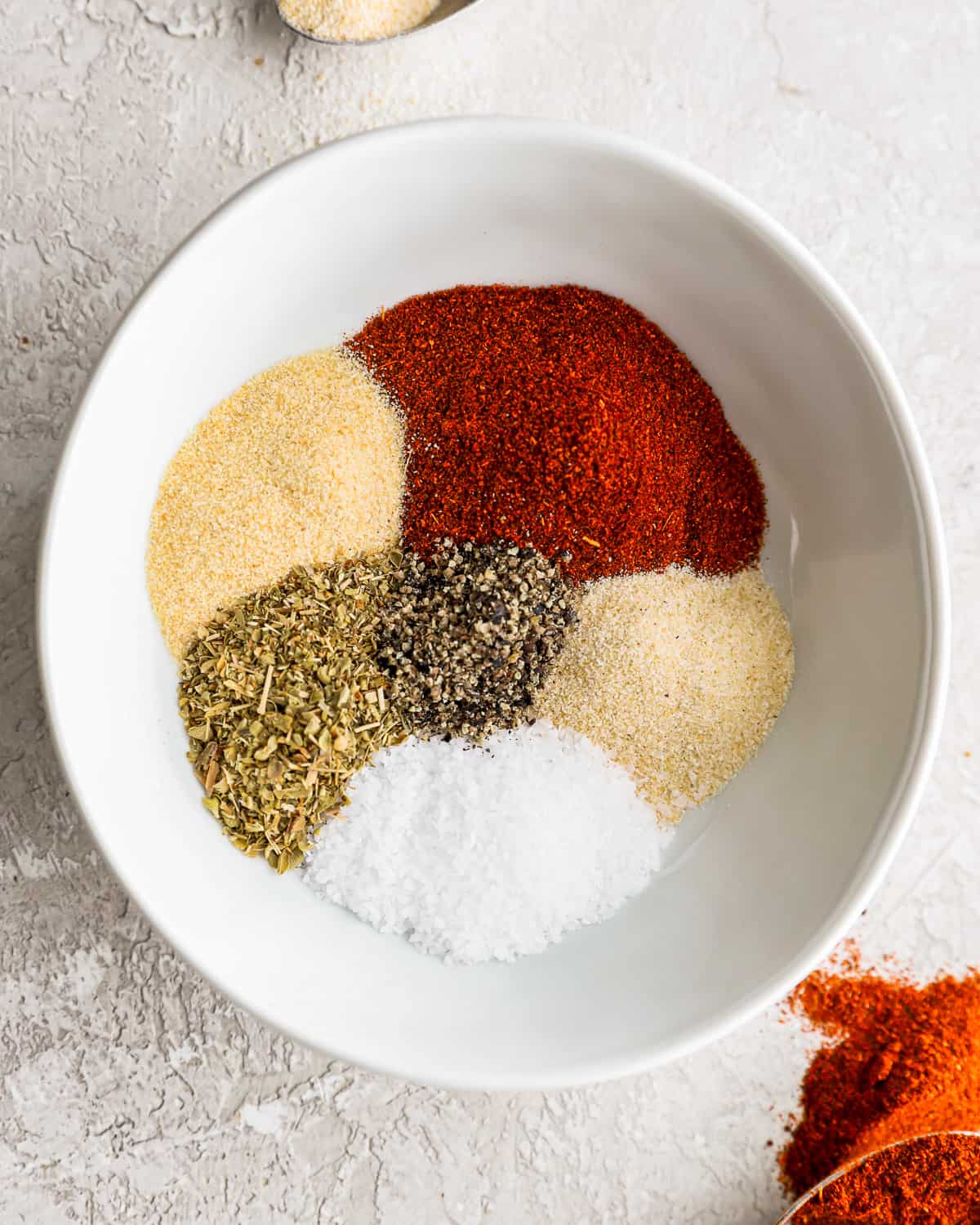 What's in this Burger Seasoning Recipe?
Simple, savory, and smoky spices make this hamburger seasoning blend the perfect complement to any burger recipe!
Pro Tip: For a spicy seasoning blend, add a pinch of cayenne pepper or crushed red pepper flakes!
Variations on Hamburger Seasoning
This burger seasoning mix pairs really well with just about any recipe, but you can also jazz it up a bit for different kinds of burgers.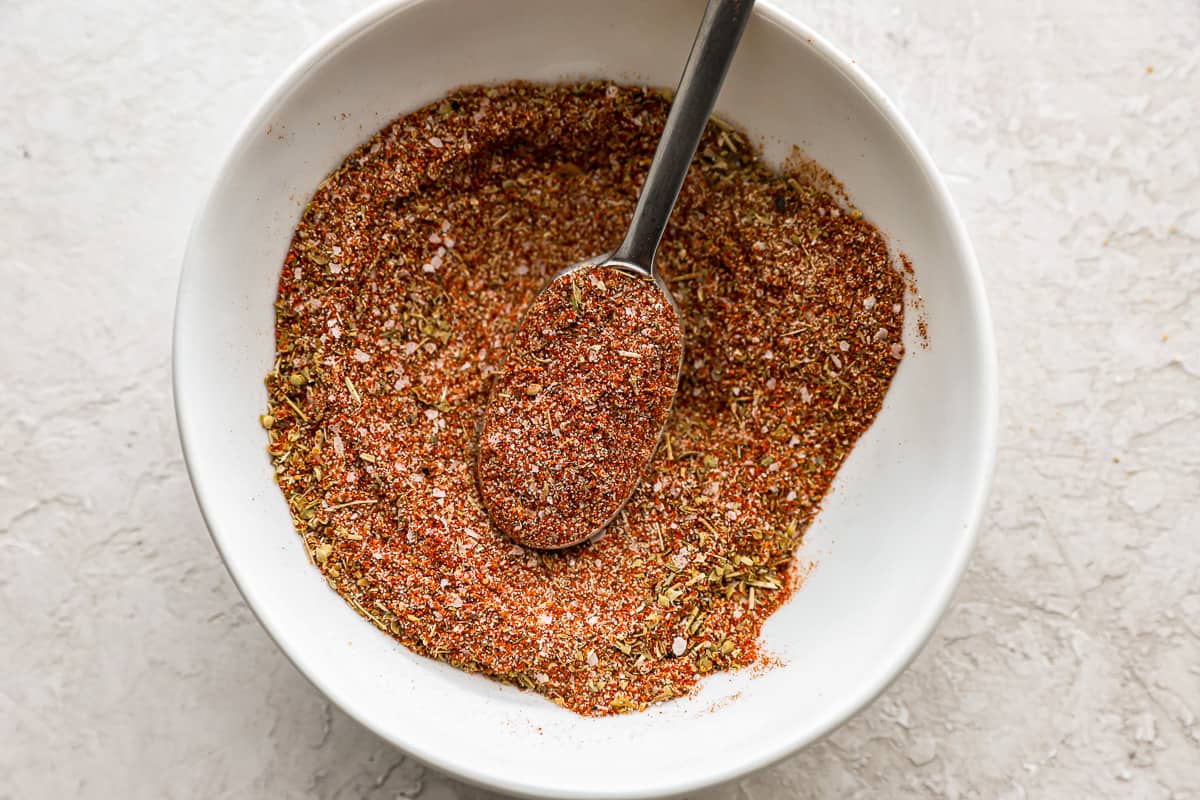 What are you supposed to season burgers with?
No matter how you season your burgers, it's important to always include salt and pepper to bring out the natural flavor of the meat. I think this spice blend goes really well with hamburger meat, but it's also great with chicken or turkey burgers.
How do you add flavor to hamburgers?
This seasoning blend is just one way to add flavor to hamburgers. You can also add flavor by using a burger sauce after the burgers are finished cooking.
What herbs go well in burgers?
I love the taste of dried oregano, but rosemary, sage, thyme, parsley, and basil also pair well.
Is it best to season burgers before cooking?
Yes! You want to mix this seasoning directly into the raw meat so that the flavor penetrates all the way through.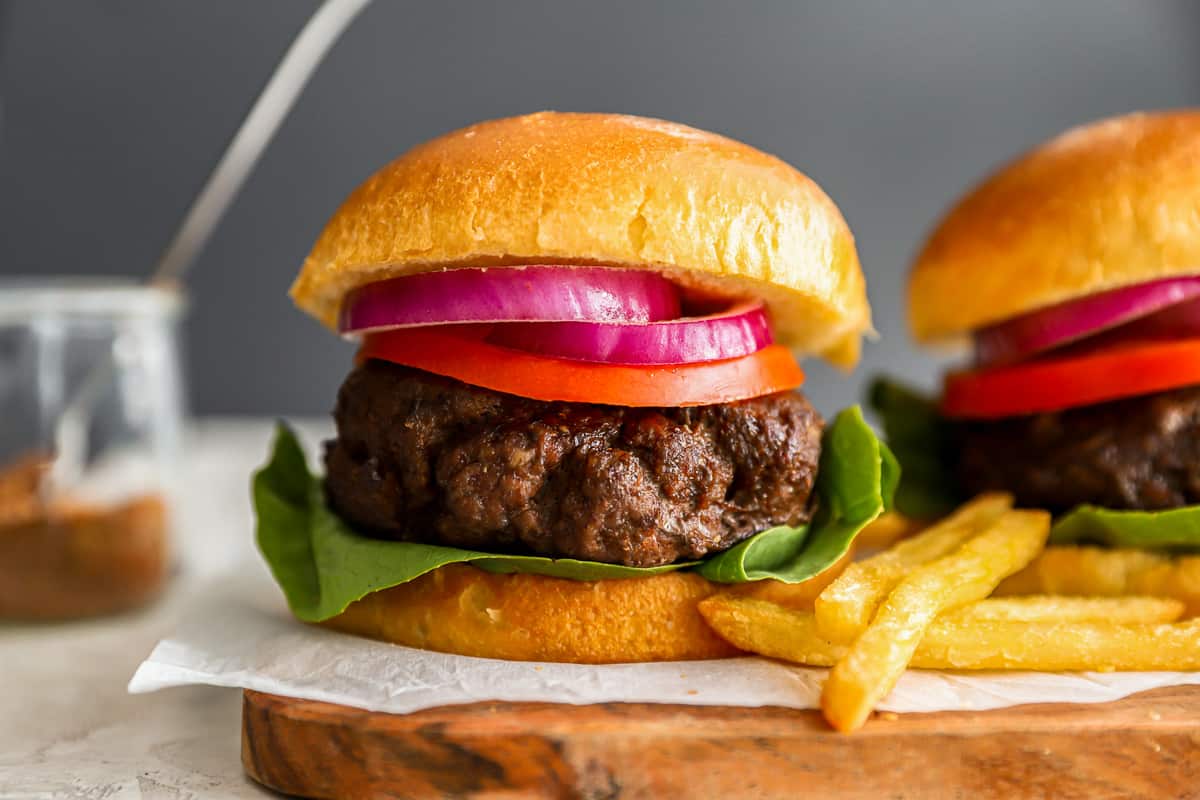 How to Store
Store burger seasoning in an airtight container at room temperature for up to 3 months for best quality. If you make lots of burgers, double or triple the recipe, and you can store it in your spice cabinet along with all of your favorite spice blends.
Serving Suggestions
This seasoning is tasty on beef burgers, chicken burgers, turkey burgers, and even taco meat! You can also use it to season grilled corn, french fries, tater tots, or even some sautéed vegetables.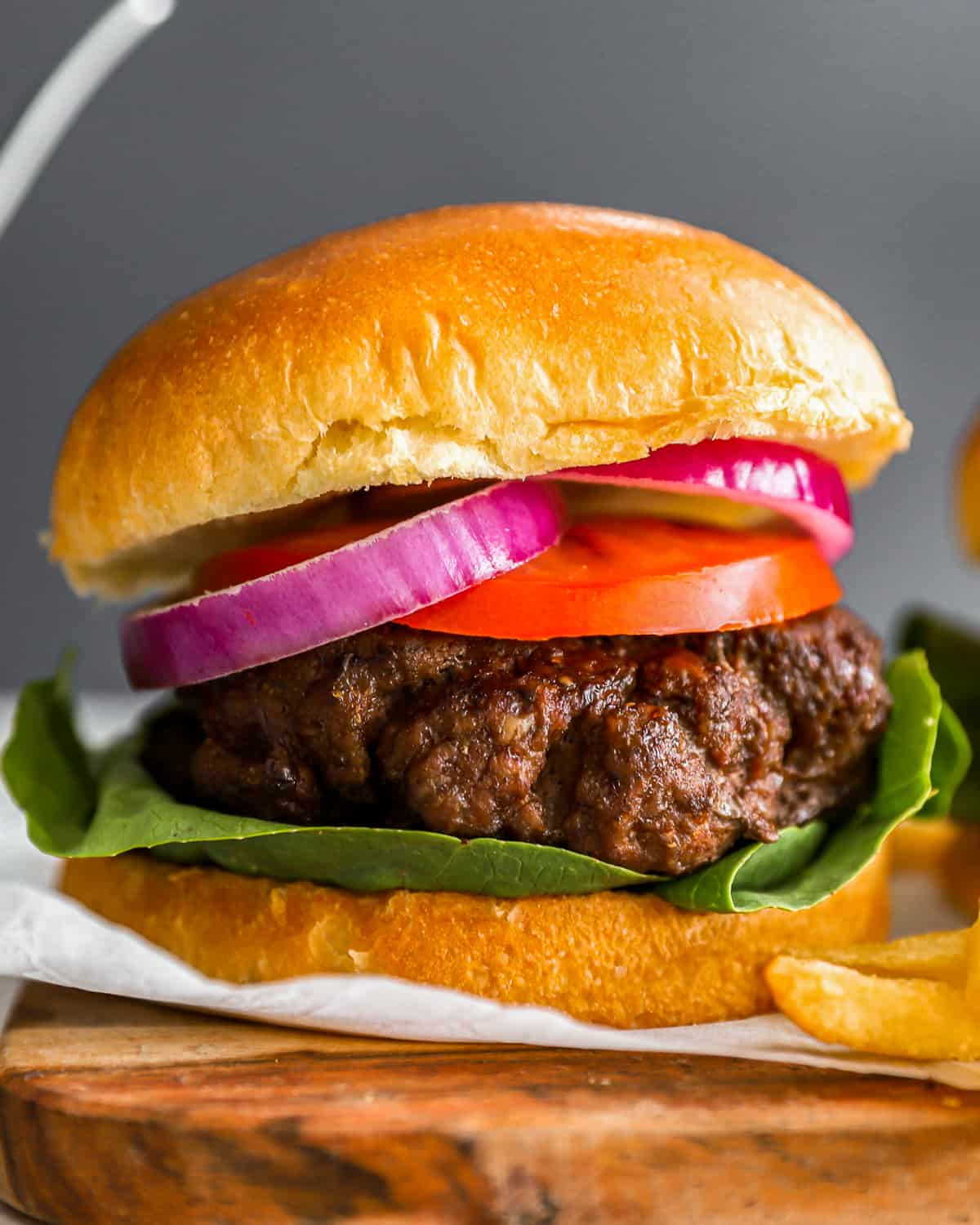 How to Make Burgers
Use this mix to season your burger patties, then simply follow these easy cooking methods.
More Seasoning Recipes We Love