BEER BREAD MUFFINS, my absolute favorite easy bread recipe! These fun little muffins taste like a comforting loaf of beer bread. They're the ultimate addition to any meal, especially Thanksgiving!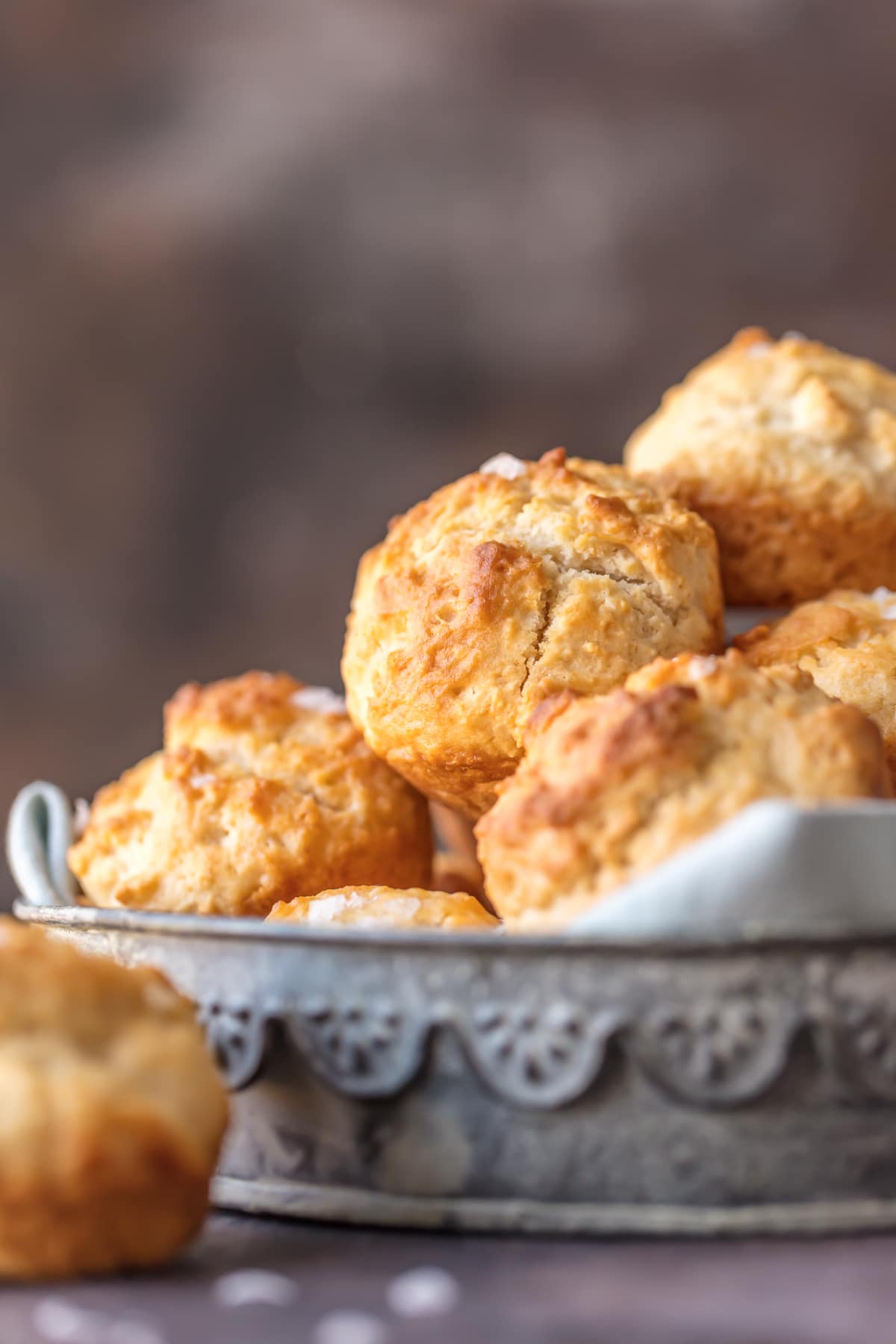 When I used to work in an office, there was a little bakery down the street that was my absolute favorite lunch spot. They had this INCREDIBLE beer bread, and it called my name on the weekly. I loved to go in there for a chicken salad sandwich on beer bread…omg. Just thinking about it is making me hungry (and chubby). It was just the ultimate mid-day meal. Fast forward two years and I still love beer bread, but never get to eat it because I'm scared to make it at home! WELL NO MORE! These BEER BREAD MUFFINS are just simply too incredible, too easy, and too perfect for THANKSGIVING not to make immediately! They're dense and comforting just like traditional beer bread, but in cute muffin form. I mean, isn't that just perfection?!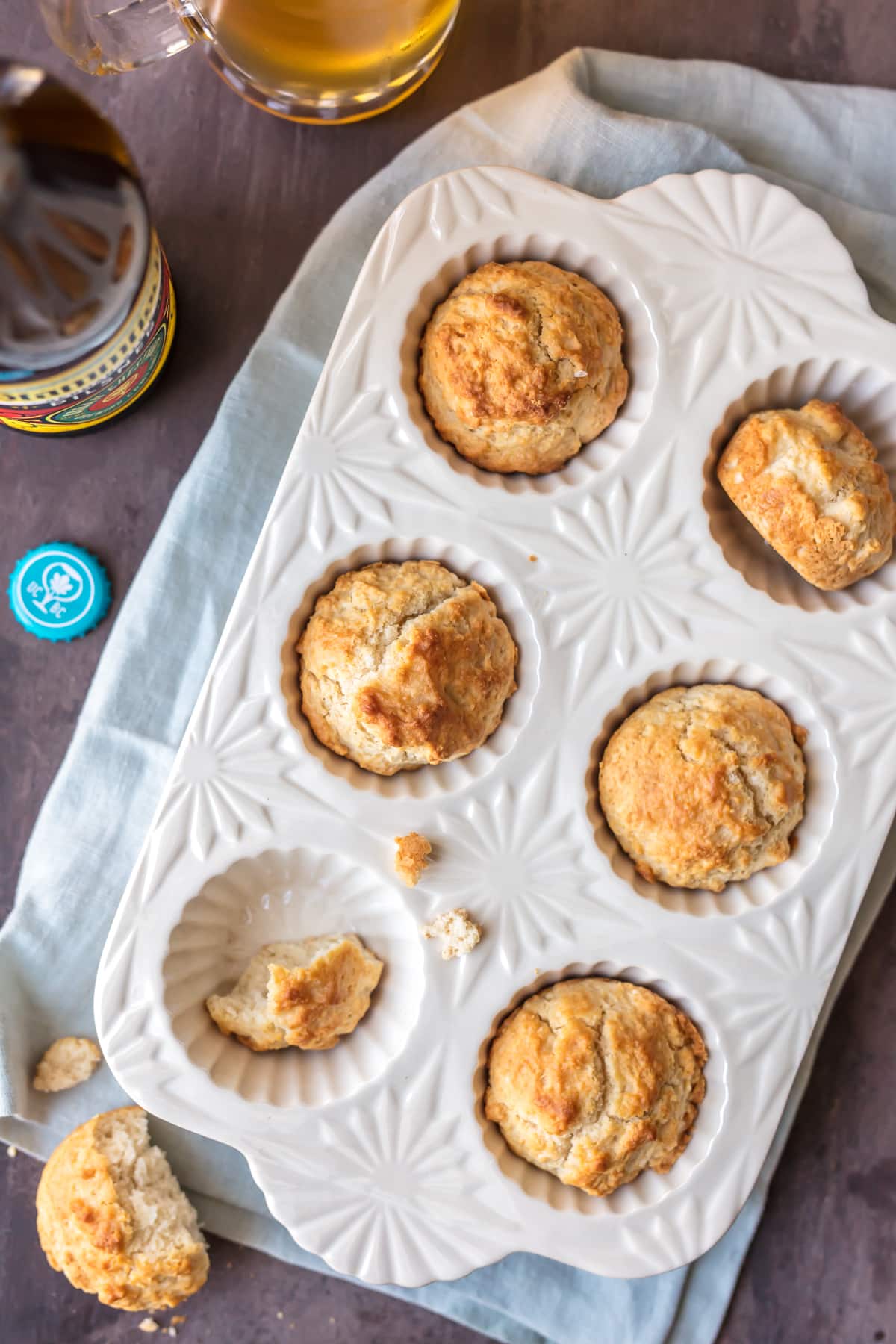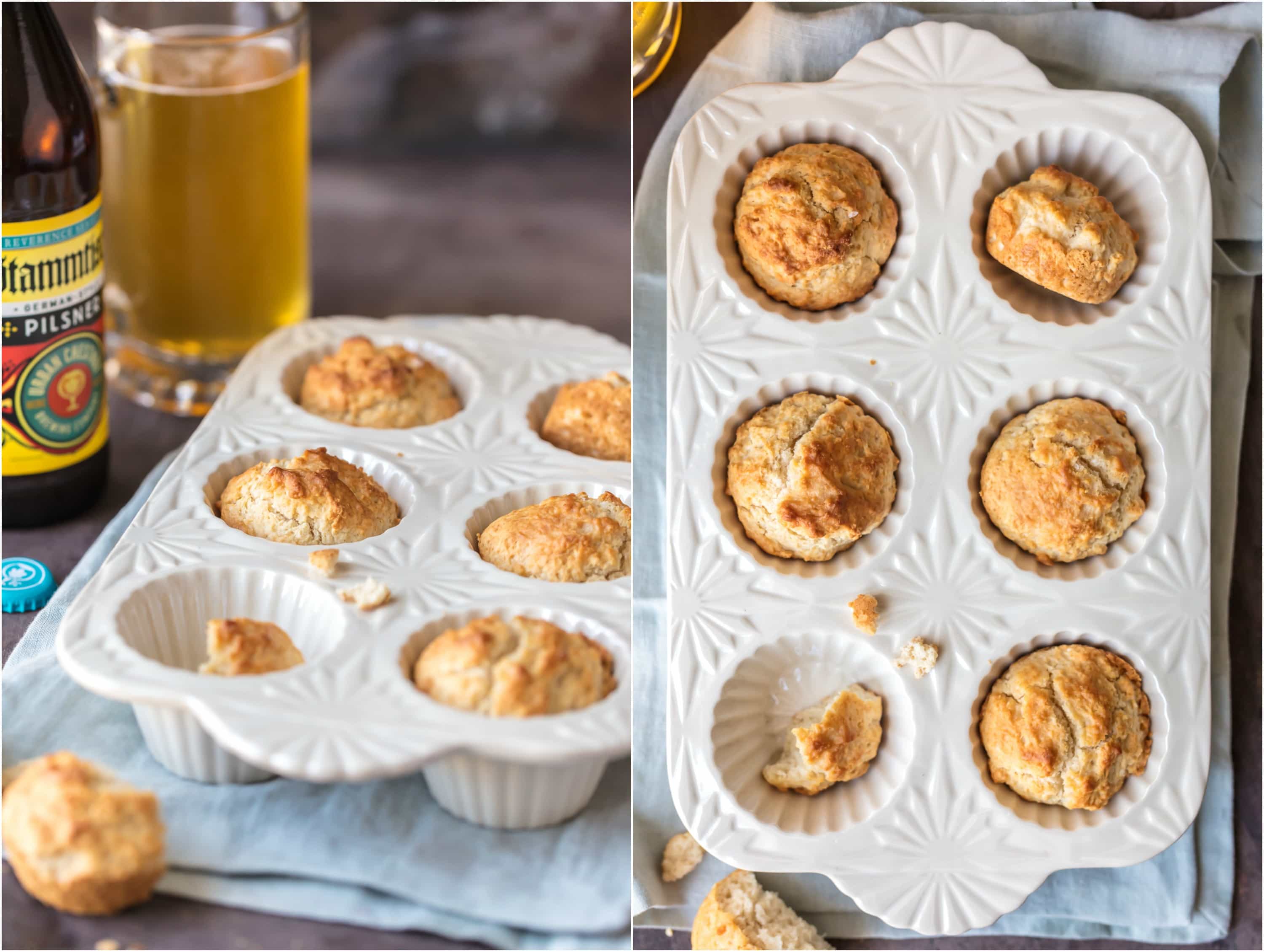 These are the types of muffins that bring a lot to the holiday table, but don't take away from the flavors of the other dishes. You gotta let those Turkey and sides SHINE guys. These Beer Bread Muffins are perfect just as they are or with a little dab of butter or honey. YUM! Too delicious, trust me!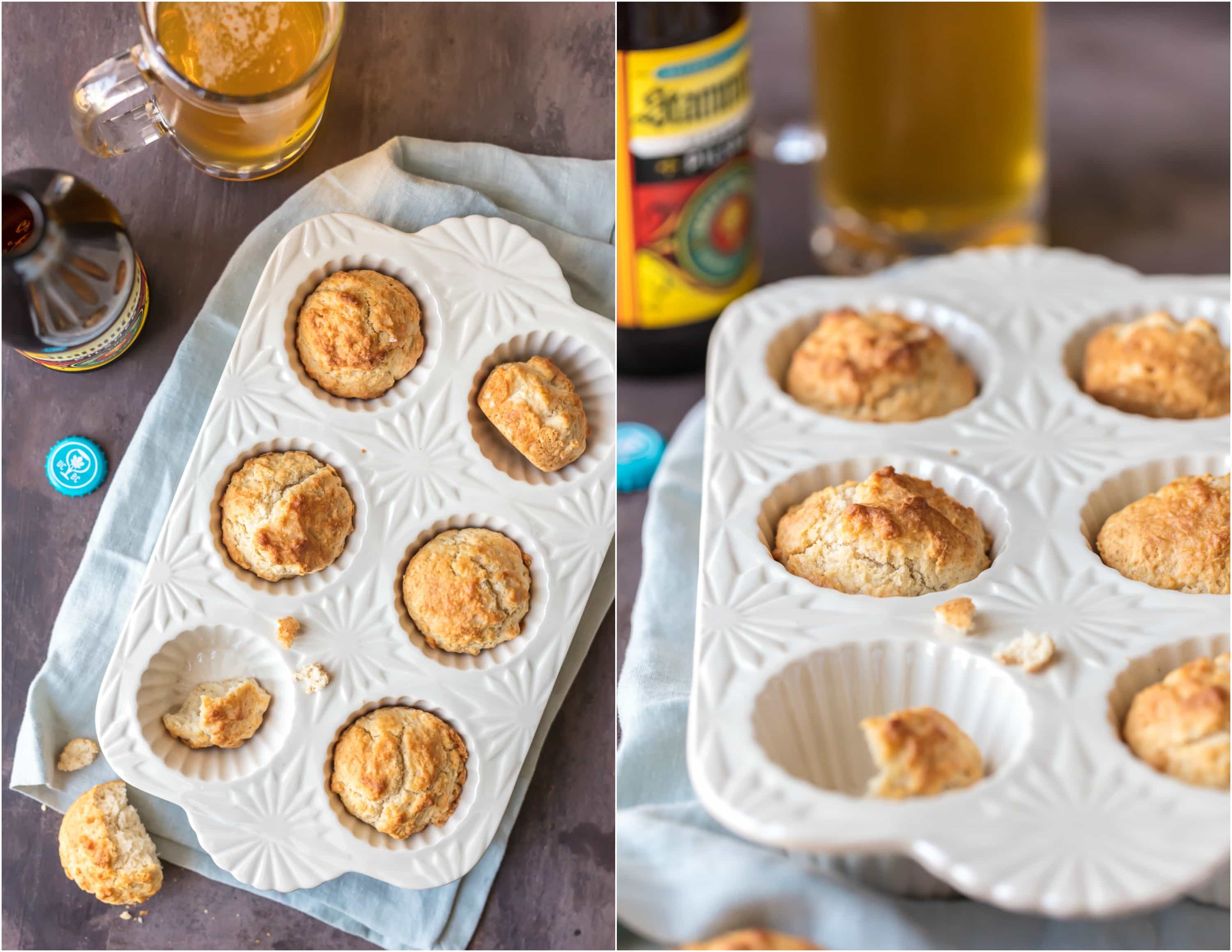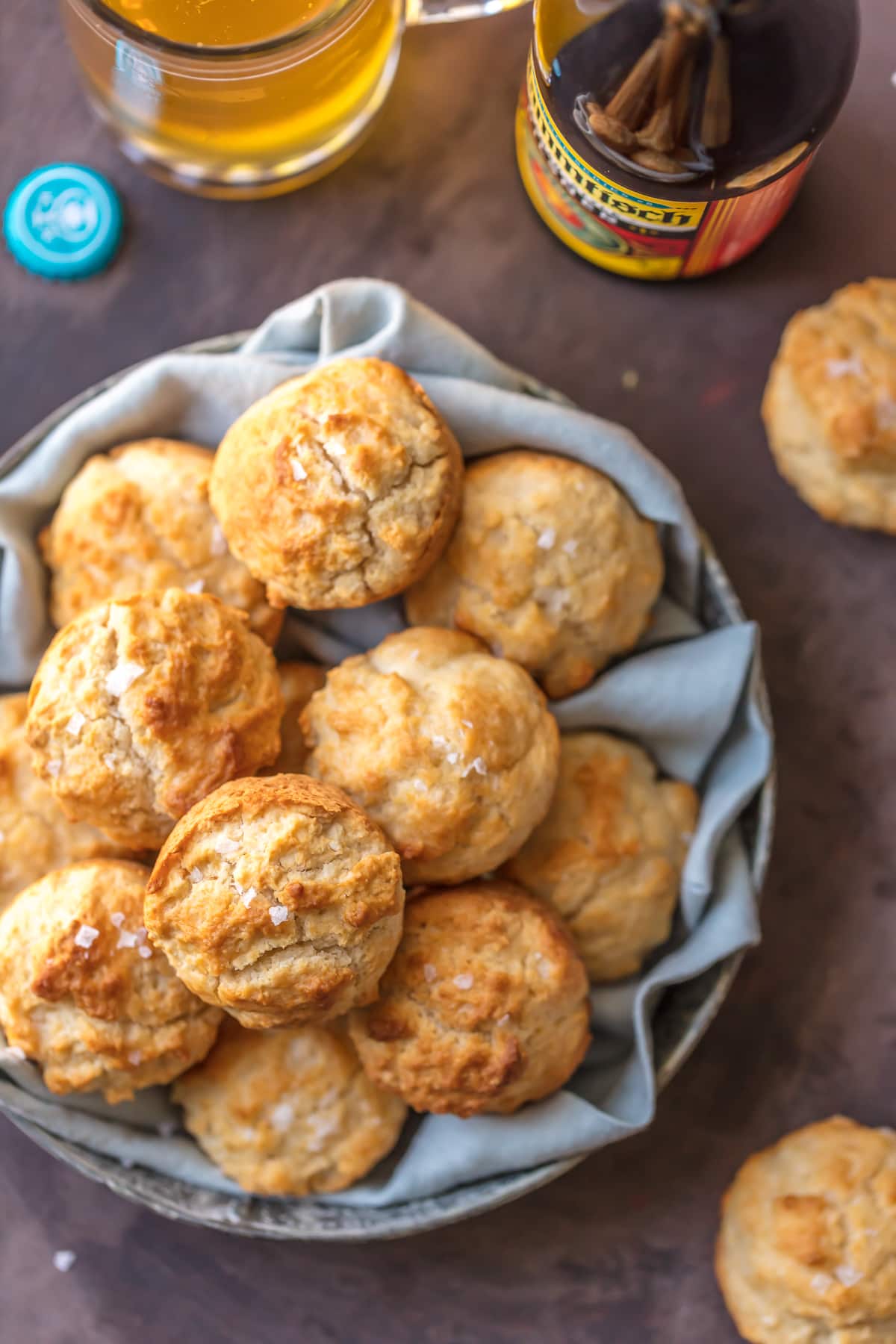 We sprinkled them with some sea salt flakes, because I LOVE SEA SALT FLAKES, but they don't even really need that. They're just the perfect bread side for soups, CHILI, and especially holiday meals. Homemade always feels and tastes best, but you also want them to be easy, or at least I do! These check all of the boxes. Lucky for me I have some left over, so I'm off to eat more now!! Jealous?! Make your own, they're so easy!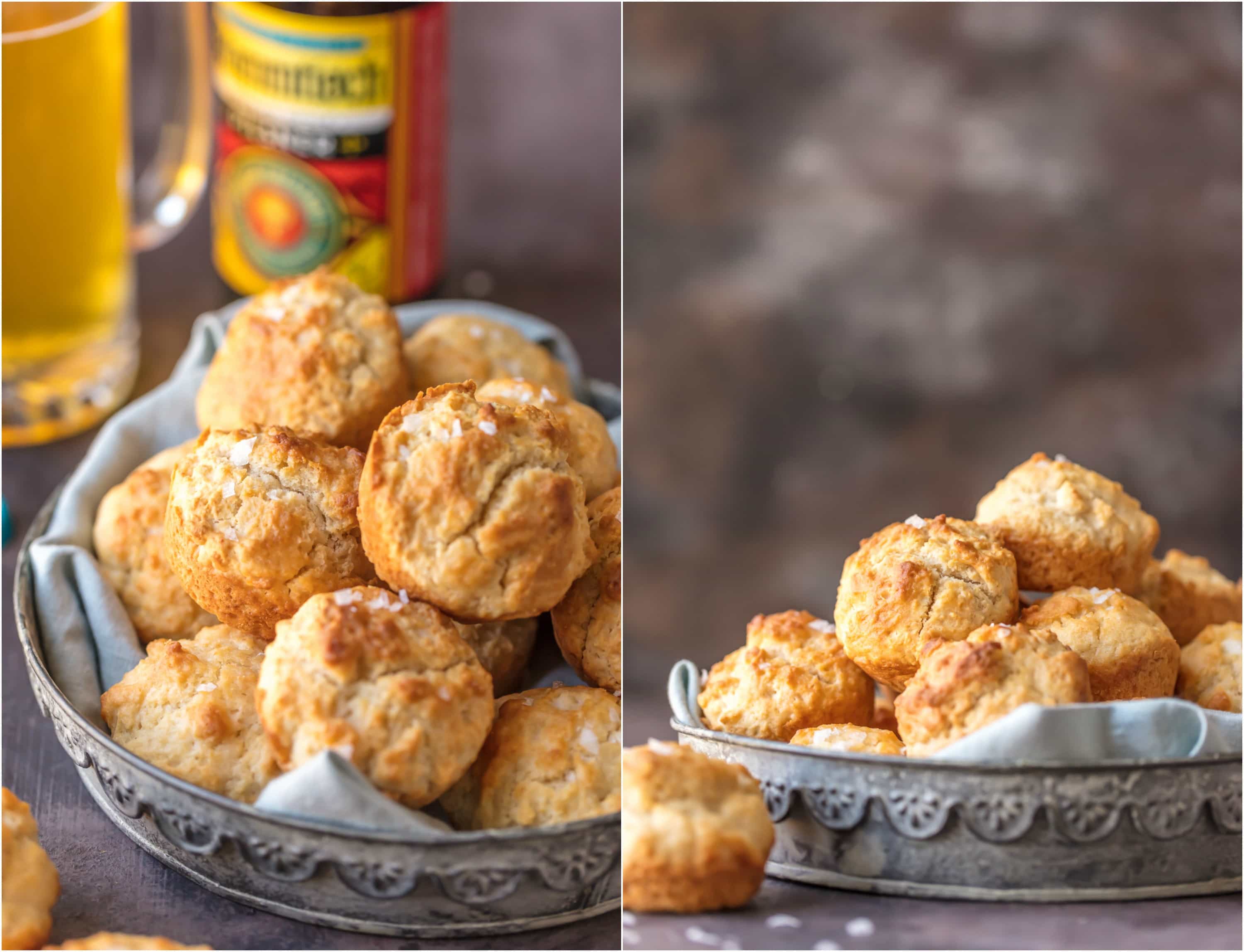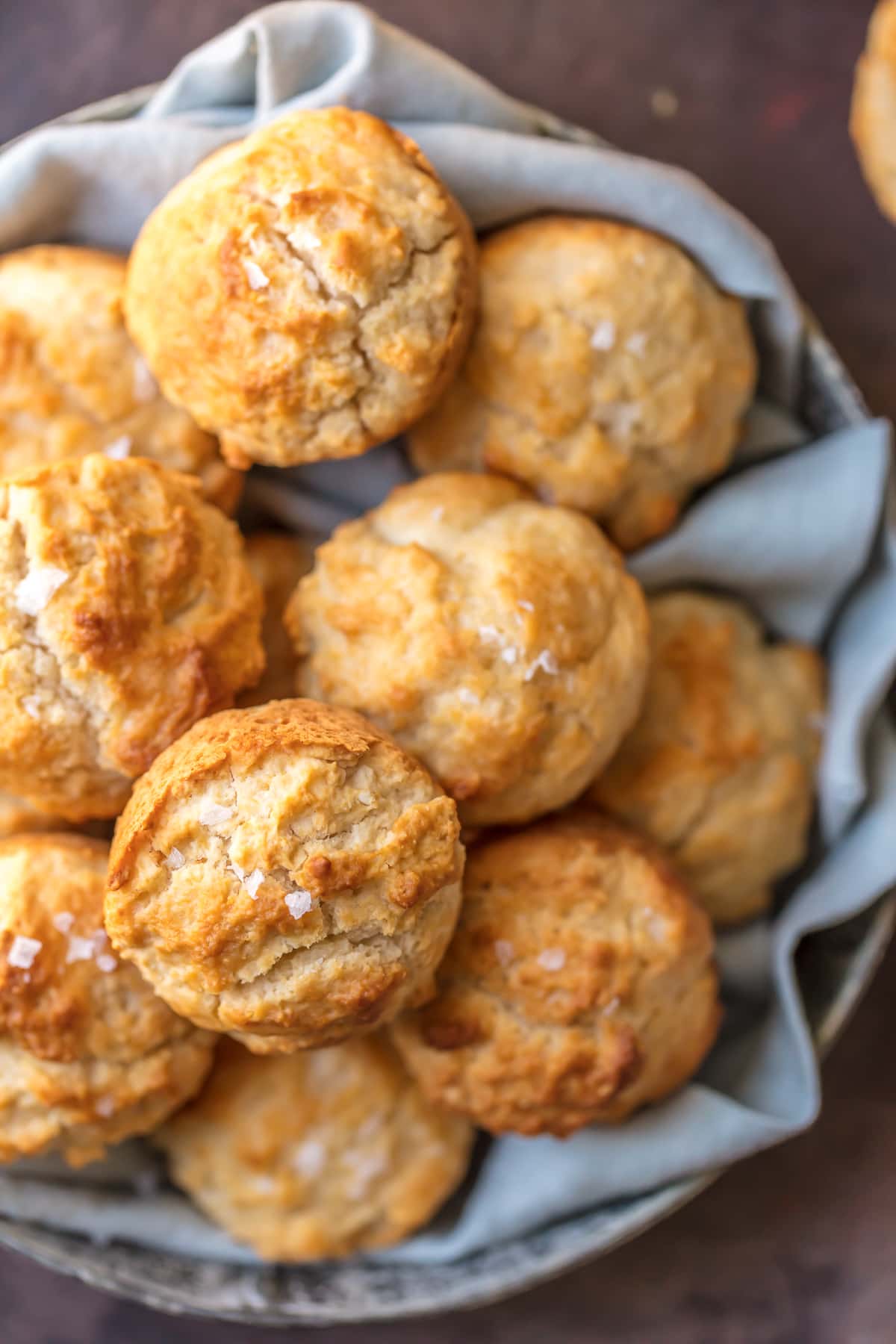 ENJOY! xoxo
Ingredients
4 cups Bisquick
4 tablespoons granulated sugar
1 can or bottle (12 oz.) beer, room temperature. (dark or medium works best in our opinion but you can use any favorite beer)
4 tablespoons butter, melted
Flake Sea Salt (or regular) for sprinkling
Instructions
Preheat oven to 375F.
Spray muffins tins with non-stick baking spray.
In a large bowl, combine the bisquick, sugar, and beer and mix well. Pour batter into muffin cups and bake at 375 for 10 minutes or until beginning to brown. Remove muffins from oven.
Brush each muffin with butter and sprinkle lightly with salt.
Return the muffins to the oven and bake an additional 5-10 minutes or until muffins are golden brown on top.
Transfer muffins from the oven and remove immediately from the pan.
Muffins are best eaten hot.
Enjoy!
7.6.4
2320
https://www.thecookierookie.com/beer-bread-muffins/

JOIN OUR MAILING LIST
TO GET COOKING!
Subscibe to recieve all the latest, greatest, and EASIEST recipes sent straight to your email inbox. If we post something yummy, you'll be the first to know.