This Easy Beer Bread is such a simple homemade bread recipe. It's made with just 5 ingredients and it's delicious! Subtly sweet, perfect anytime, especially straight out of the oven.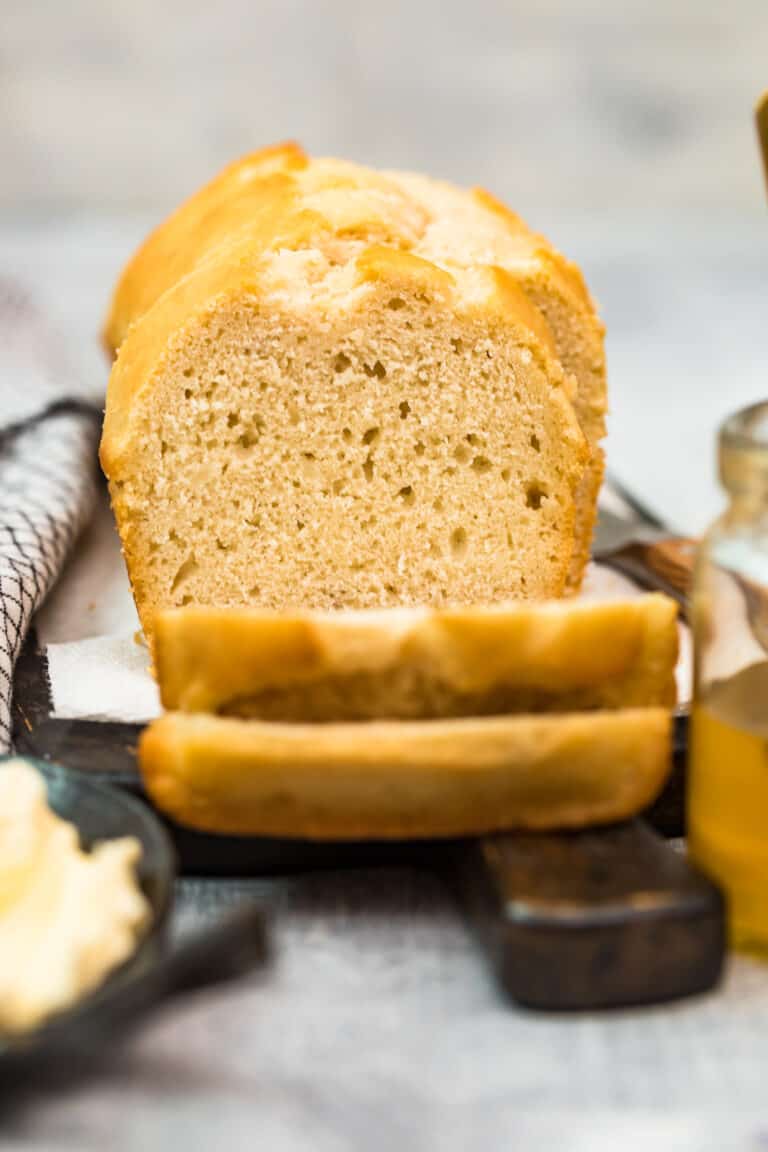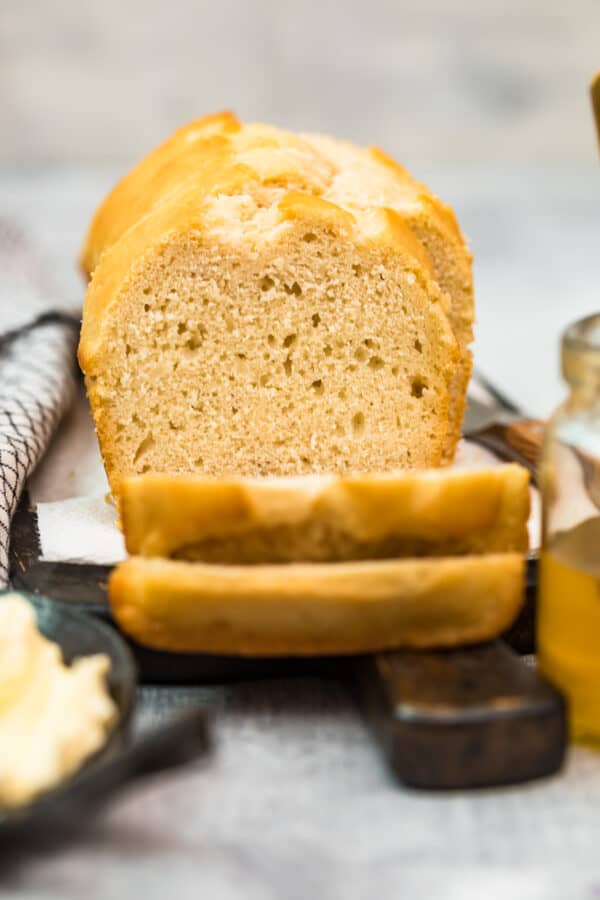 Beer Bread Recipe
How about some delicious fresh bread that doesn't require much fuss? Have your home smelling gorgeous with this Easy Beer Bread recipe. This easy bread recipe is a super simple and quick loaf, it's great on its own but also an awesome side, your family will love it!
Why this is so good
Easy! Really such a simple recipe, perfect for people who haven't baked bread before. Only 5 ingredients and minimal prep.
Delicious. This recipe serves up a moist, not too sweet, bread. Wonderful warm!
Simple Side. Sometimes simple sides are the best because they are so versatile; serve up with anything from soups to pasta, or have on their own.
Ingredients
Self-Rising Flour: If self-rising flour isn't available, add 1½ teaspoon baking powder and ¾ teaspoon table salt to 3 cups all-purpose flour.
Sugar: Granulated.
Salt: Kosher.
Beer: A bottled mild beer works best. For non-alcoholic bread, substitute 7-up for the beer.
Butter: Salted.
How to make this easy bread beer
Be sure to scroll down to the bottom for the full recipe
In a bowl mix the flour, sugar, and salt, then stir in the beer until smooth. Place the loaf in a loaf pan and bake for 20 mins. Then remove from the oven, brush with butter and bake for another 20 mins.
Allow to cool completely and serve!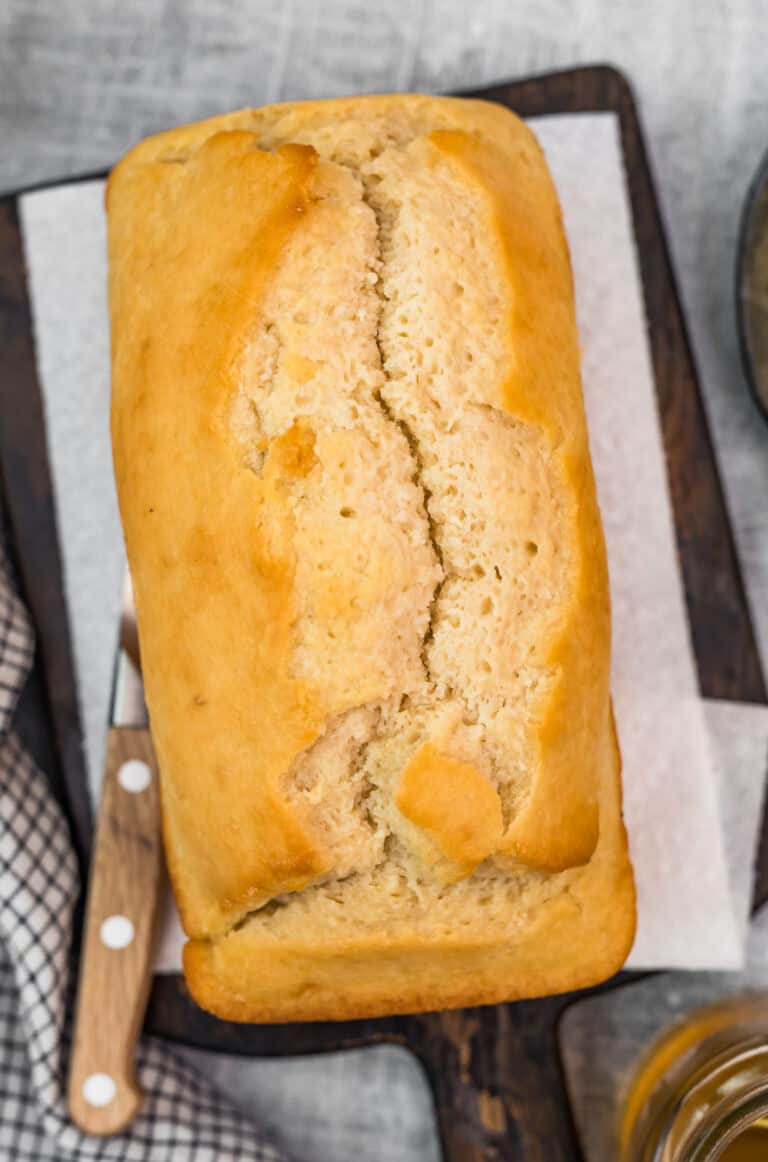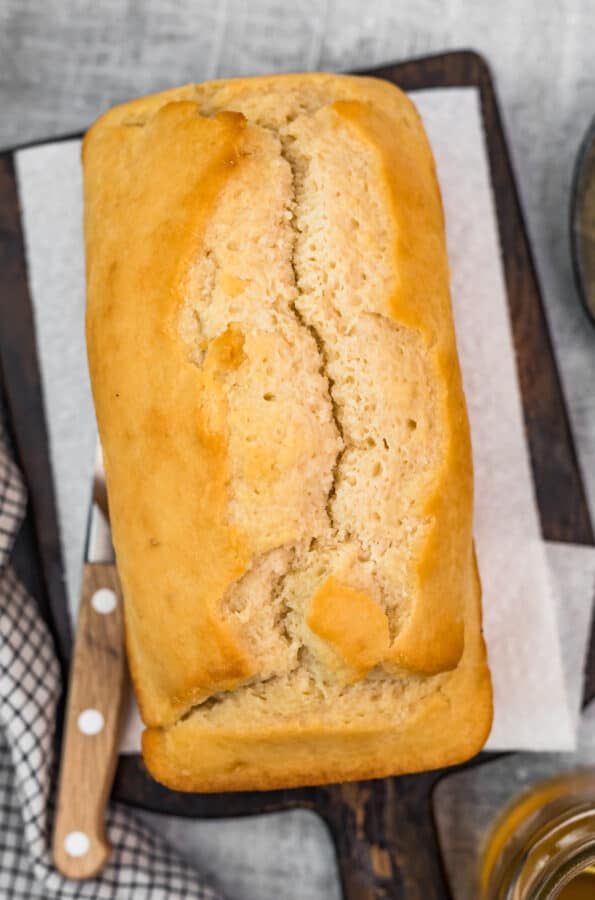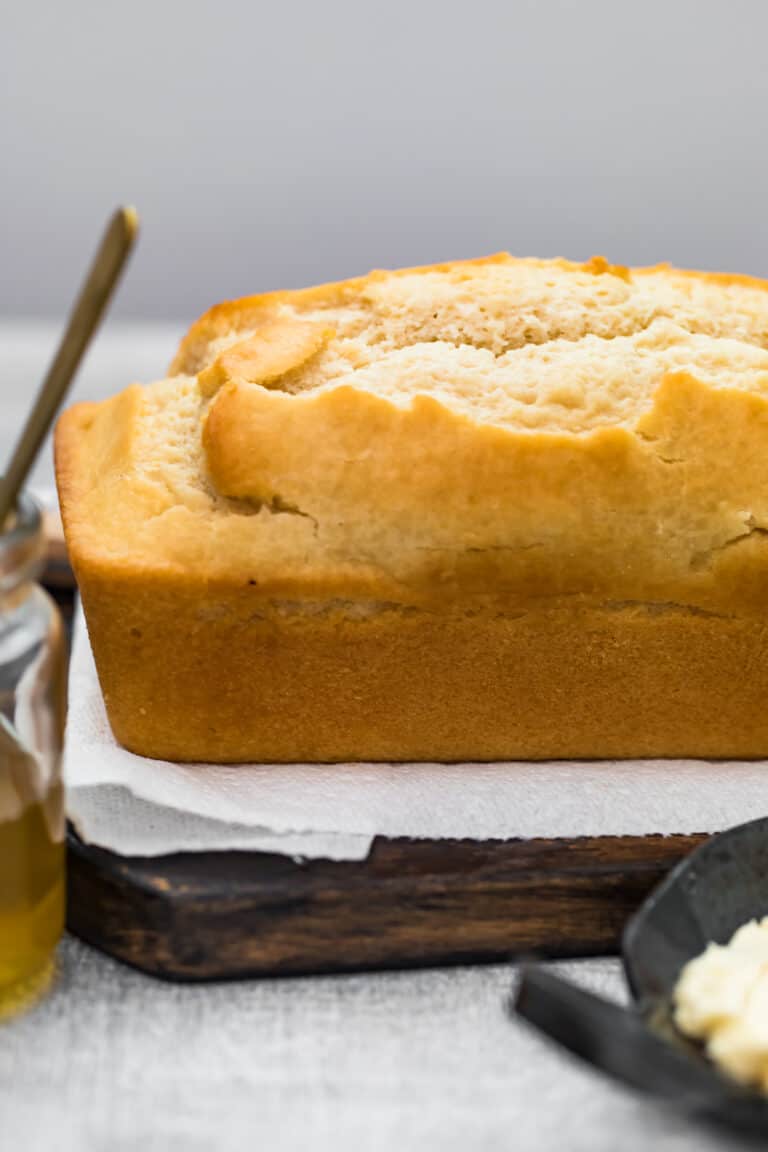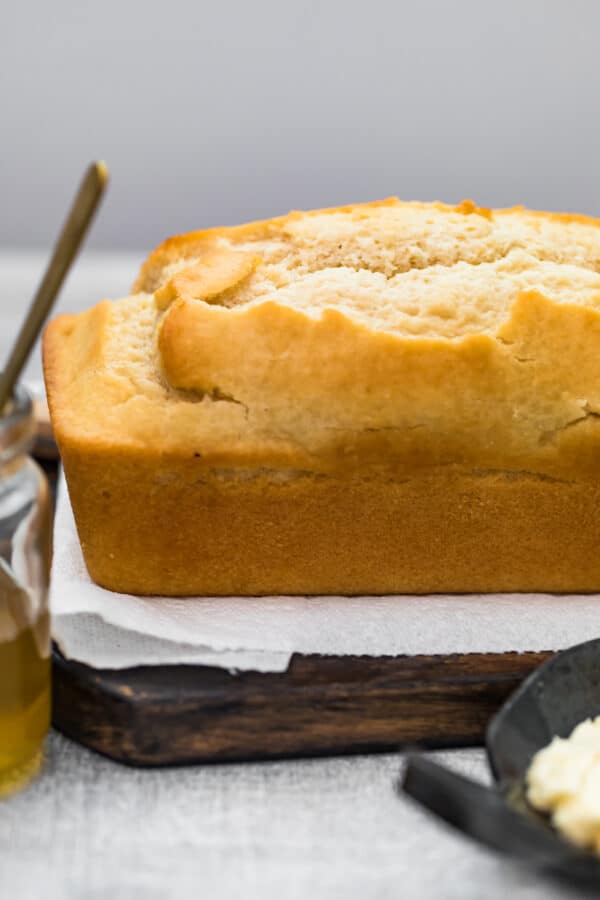 An Easy Beer Bread Recipe
This bread only takes five minutes to prep and requires only five simple ingredients! It's great for a quick and delicious homemade bread, perfect for anyone from novices to seasoned bakers.
Self-rising flour, salt, sugar, beer, and melted butter are all you need to make this awesome bread recipe!
What beer to use in beer bread?
I made this Easy Beer Bread with Blue Moon Honey Wheat, If you like a stronger taste then how about trying a Guinness, or a craft beer, or just your favorite beer should do.
If you want non-alcoholic bread, you can use 7-Up!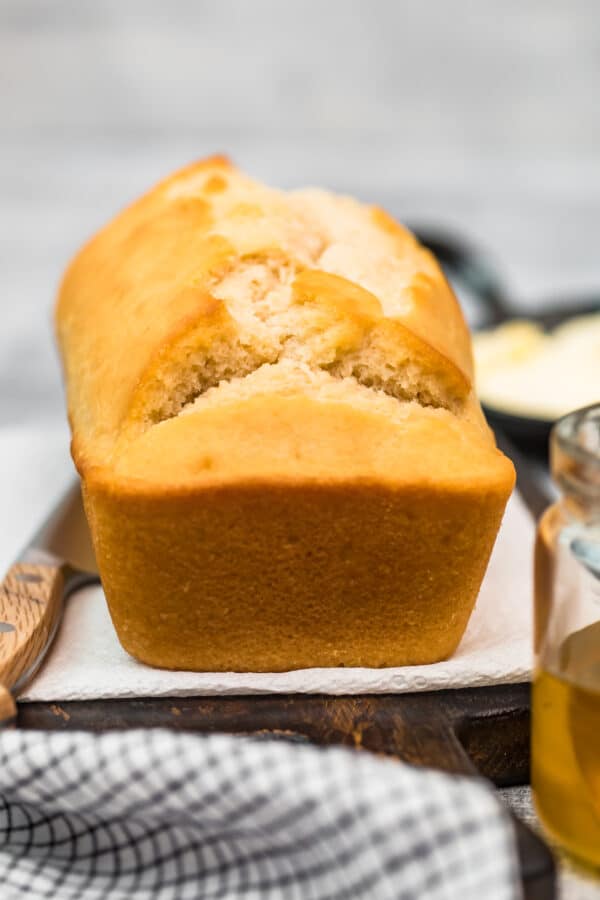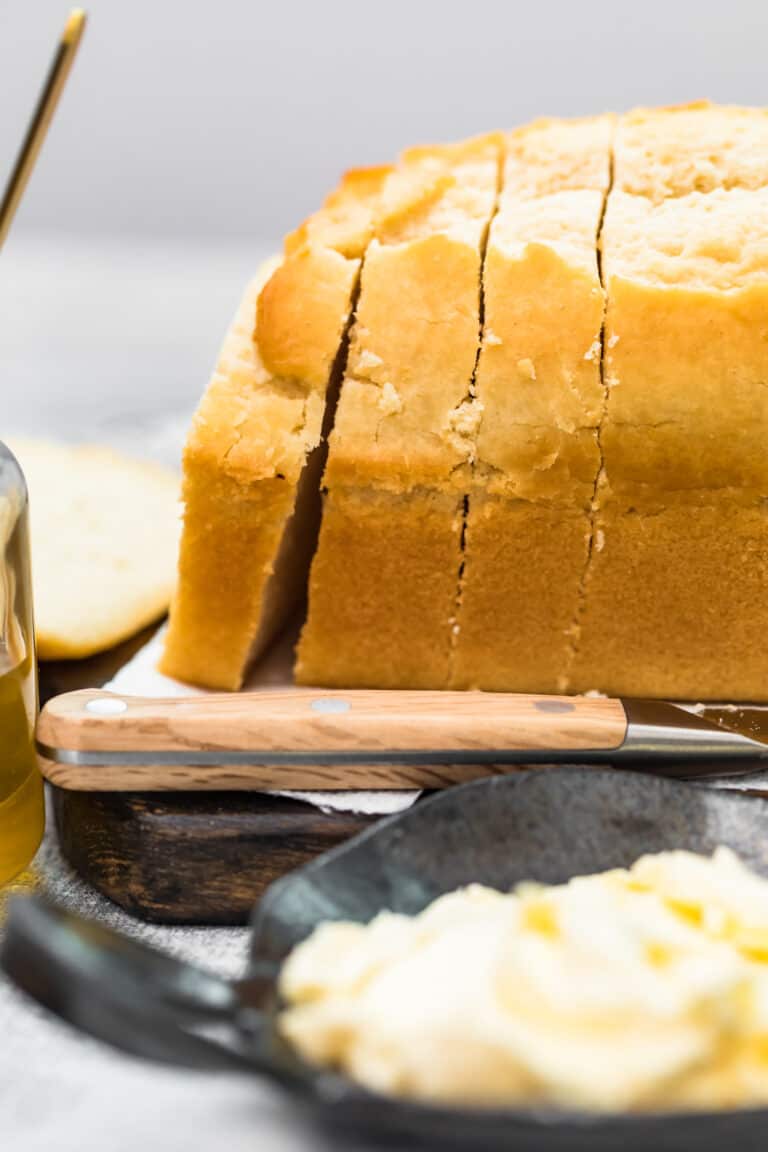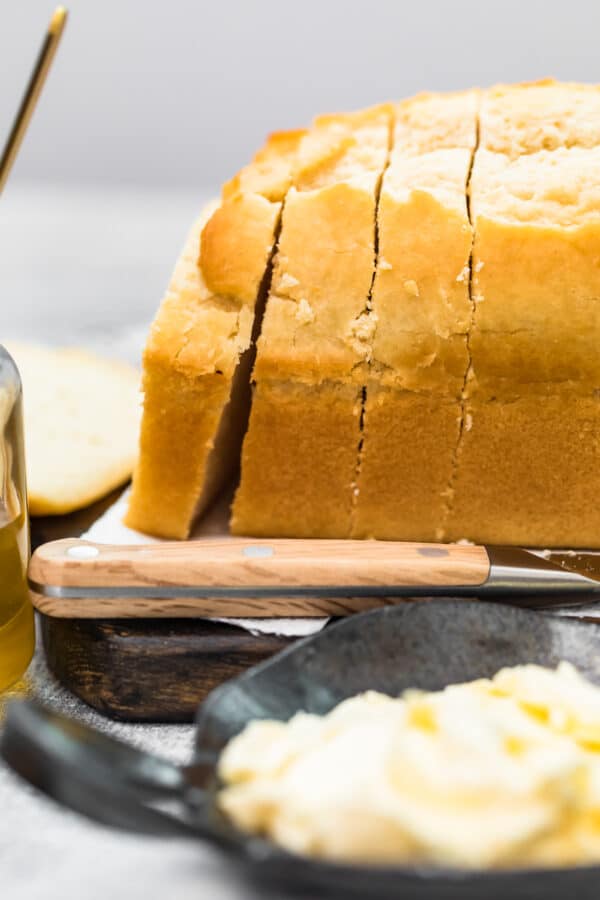 Variations for this bread recipe
This is a versatile recipe, you can mix it up! There are too many variations to list but here are some ideas to get you going. The main thing is just to have fun and experiment with different flavors.
Honey Beer Bread: Use 1 tablespoon sugar and add 1/3 cup honey along with the beer.
Cheese Beer Bread: add 1 cup shredded cheese along with the flour.
Non-alcoholic Bread: Substitute 7-up for the beer.
Cinnamon-Swirl Beer Bread: Swirl cinnamon/brown sugar mixture throughout the loaf.
Herb Beer Bread: Add 2 teaspoons Herbes de Provence or your favorite herb to the flour.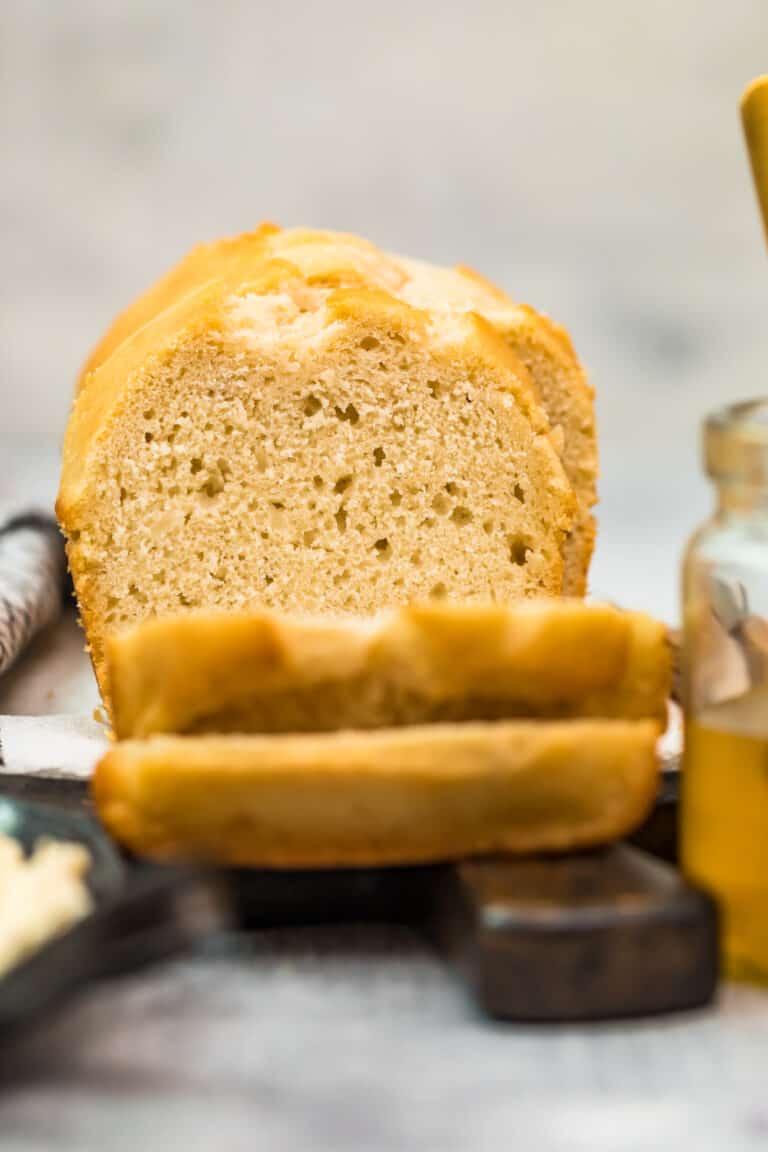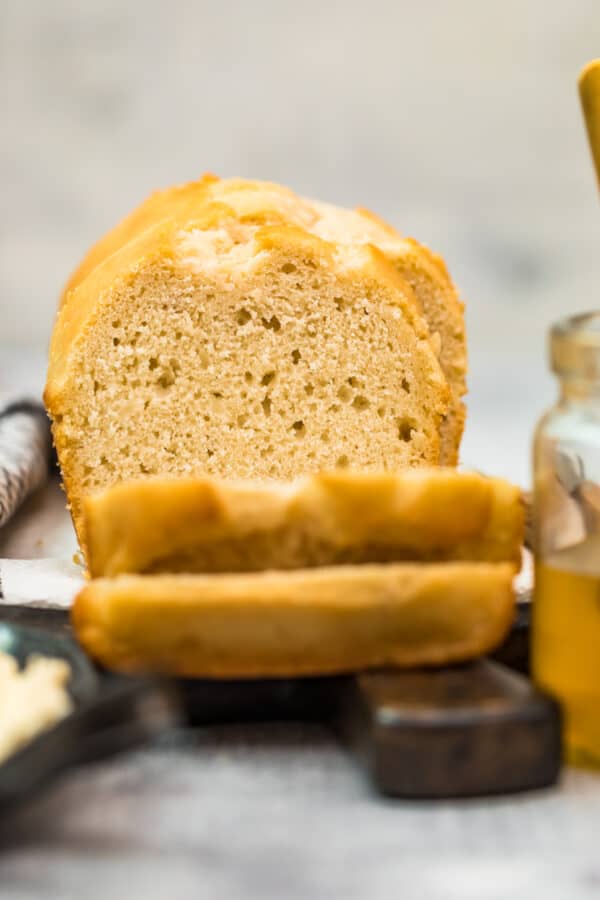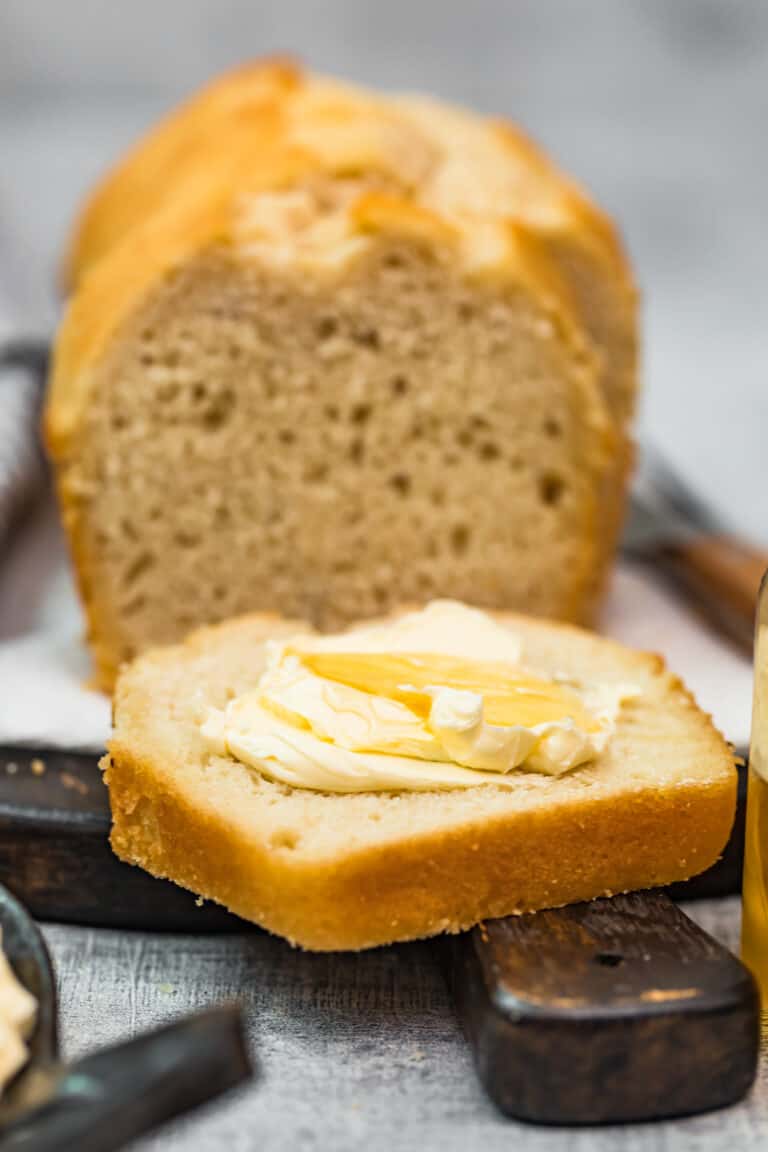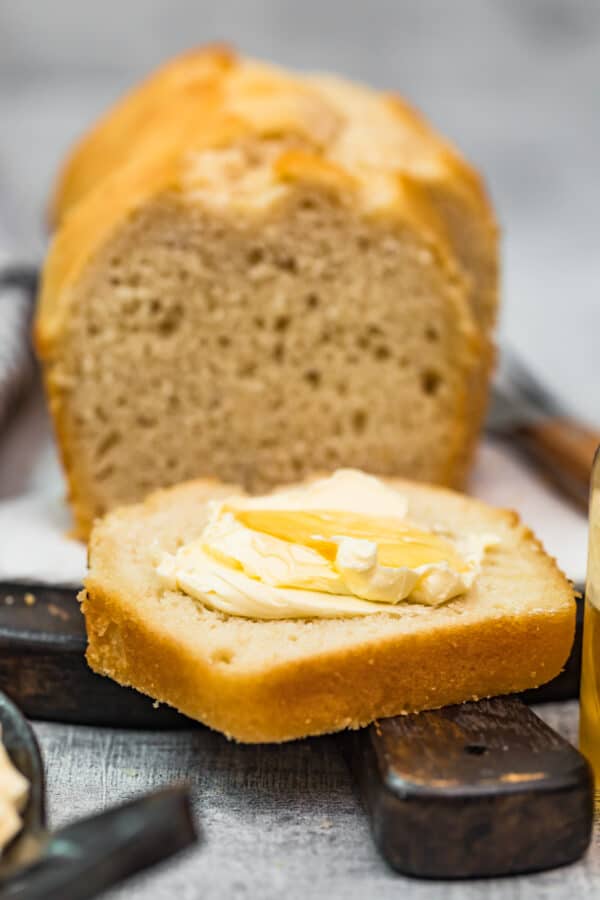 Top Tips
Using more flavorful beers and ales — say, Sam Adams, will have more flavor and dark beers even more.
You can use a toothpick to gauge if the bread is done. If you pull out a toothpick cleanly, the bread is done.
If you're not comfortable using a toothpick to determine if the bread is done, a more definitive test is using an instant-read thermometer — it should read about 200º F.
Serve with pasta, soups, stews, within dips, or even on its own!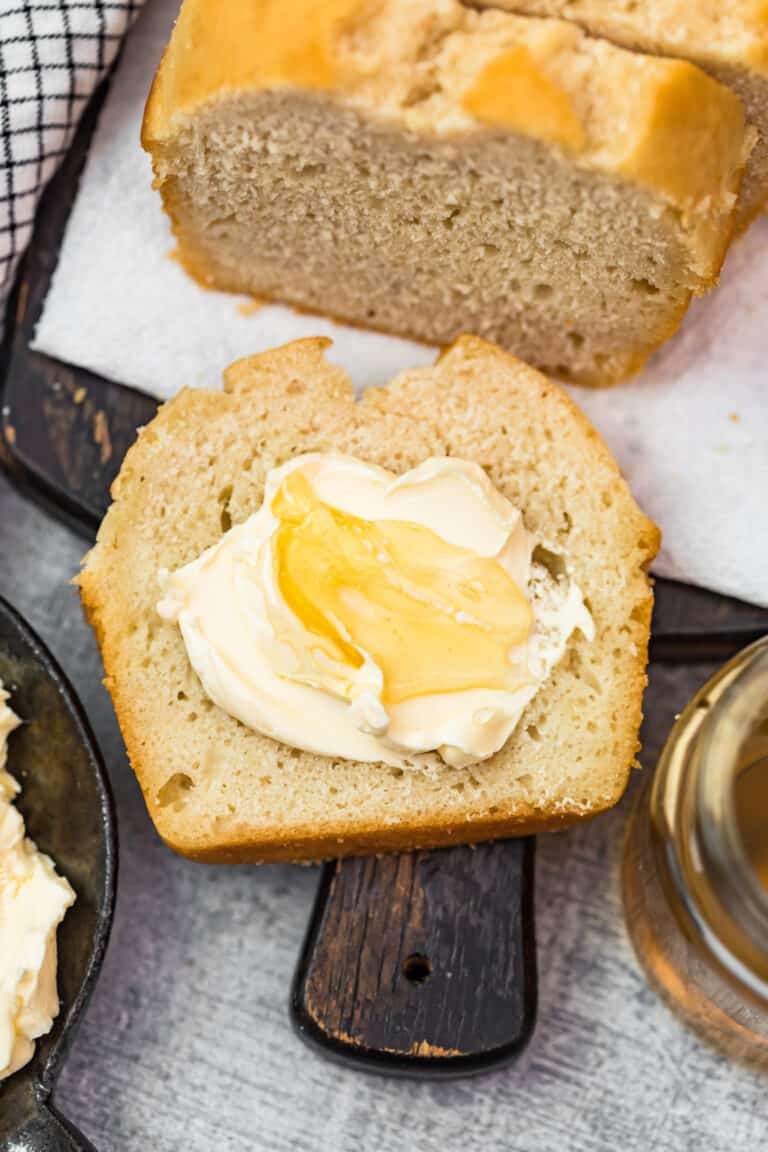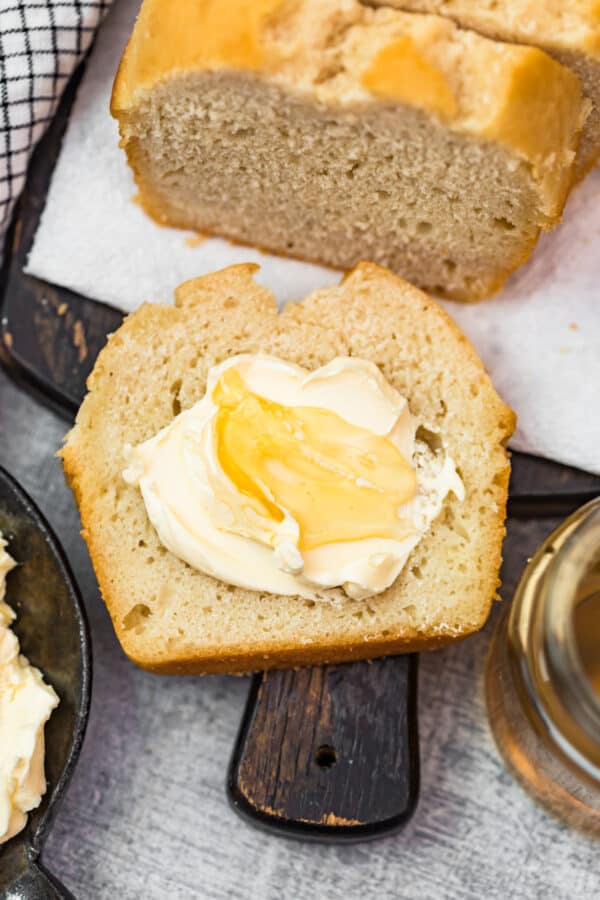 Other delicious bread recipes
Have you tried this Easy Beer Bread? Feel free to leave a star rating and I'd love to hear from you in the comments below!